Disclaimer: This story contains details of miscarriage and child loss.
"As a child, I had always wanted children of my own when I grew up. So, when my partner Trip and I got married, we immediately started trying to get pregnant. I never would have believed it would be difficult. But after miscarriage after miscarriage, our minds became numb. It seemed like all our friends were getting pregnant, but we couldn't. I felt overwhelming sadness, like my body was failing me. So many days, I would sit at home and cry. I remember missing a lot of baby showers because I couldn't find the strength to make myself go. It wasn't because I didn't love them or because I wasn't happy for their joy. It was because I couldn't face the thought of me not being able to have that same joy.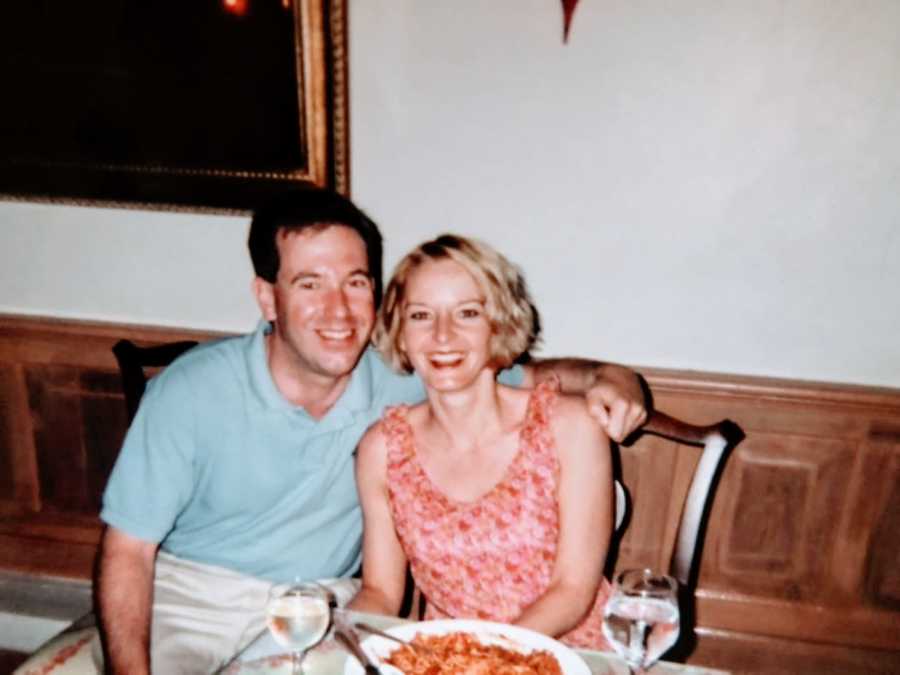 But, thankfully, after five years of trying, we finally got pregnant. After all the miscarriages, infertility treatments, and lots of heartbreak, we finally got pregnant through IVF. I will never forget the phone call from the doctor. When he called to tell us we were finally pregnant, I thought I would pass out. I really couldn't believe it was true. We were so happy. But, at the same time, we waited a long time to share our wonderful news with others. I felt like at any time it could all go away, like it had so many times before. To not be able to share our news was very hard. Being extra careful with everything I did and put into my body was a constant. I was determined this would work. I would finally be a mommy.
I had always wanted a little girl. Little did I know, I was pregnant TWINS! Carrying both a boy and a girl was the happiest time of my life. I felt like we had won the lottery; god was rewarding us for all our difficult times trying to conceive. After we got past the fear of miscarrying again, I showed pictures of every sonogram to anyone and everyone at my school. The pride and excitement was wonderful. All my fellow teachers and friends were so happy for us. They knew the rough journey we had been going through just trying to conceive.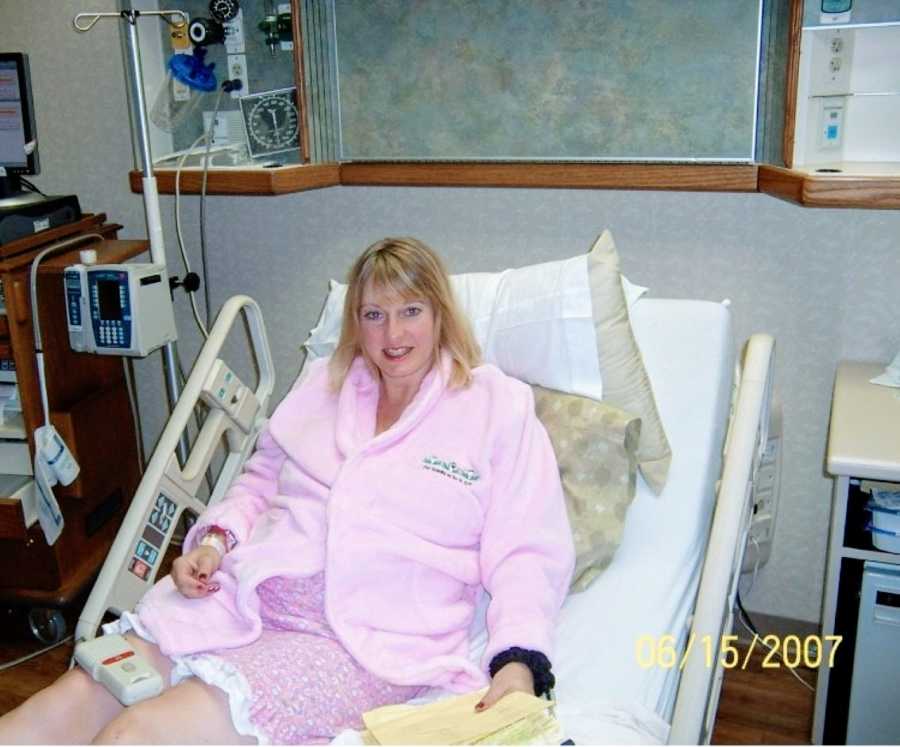 We decorated the nursery green and pink. One side was for her and the other was for Sam. I remember how much fun it was shopping and picking out everything for our babies. I found special joy in buying pink things for Allison. I guess that's the girl in me. Sadly, we never met Allison earthside. After she passed, I couldn't even go into the room. Soon, my family took all the girl things away and redecorated before I got home from the hospital. So many days, I would sit in the middle of the nursery and cry.  Cry for the loss of our beautiful daughter, and cry for our wonderful son who was still in the hospital, fighting for his life.
I remember all the shots my husband had to give me for the infertility treatments and how painful they were. One day I wanted to go Christmas shopping, so I drove to the local mall. When I got out of my car, I was so sore I couldn't walk, so I got back into my car and went home. I couldn't do anything but lay on the sofa. My body was too tired and sore to move.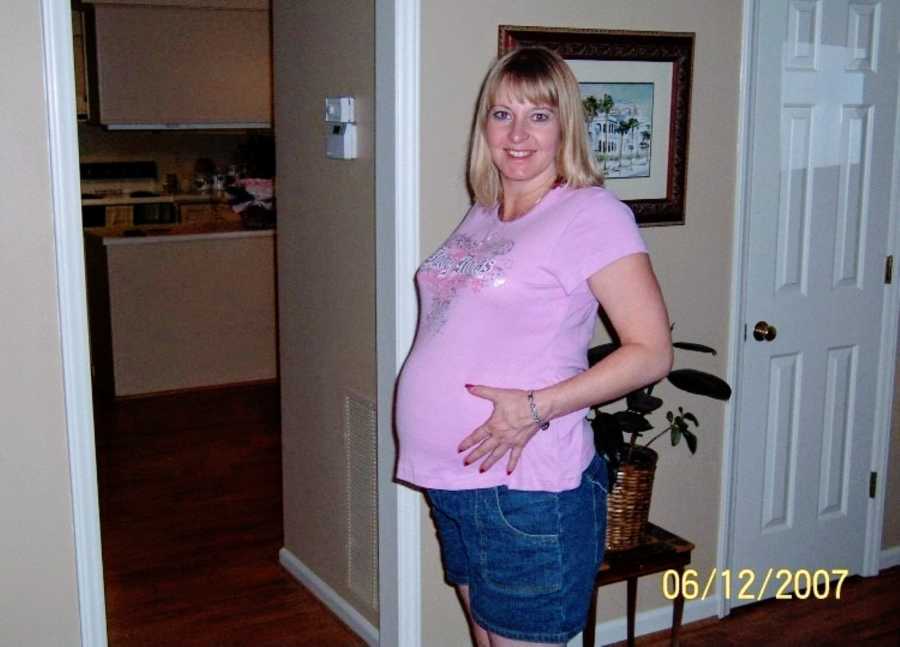 I had a perfect pregnancy up until the night I got a severe pain in my right side. The pain was extreme. As my husband sped down the road to the hospital, I was curled up in the passenger seat sobbing. Sobbing because of the pain, and because of the fear of what was happening. I was seeing a high-risk doctor and my regular doctor. My husband rushed me to the hospital, where I was diagnosed with HELLP syndrome. They said it was odd because I skipped pre-eclampsia and eclampsia and simply jumped to developing HELLP.
They were able to give me one steroid shot for the babies' lungs, then they rushed me away for an emergency C-section; they were afraid I wouldn't survive. The doctors stripped me down so I was wearing nothing. They put me on the table while I was crying uncontrollably. I remember them talking about where they were going to do the incision and marking it on my skin. The next time I woke up, I was without my babies. It all happened so fast. I felt like my body wasn't my own.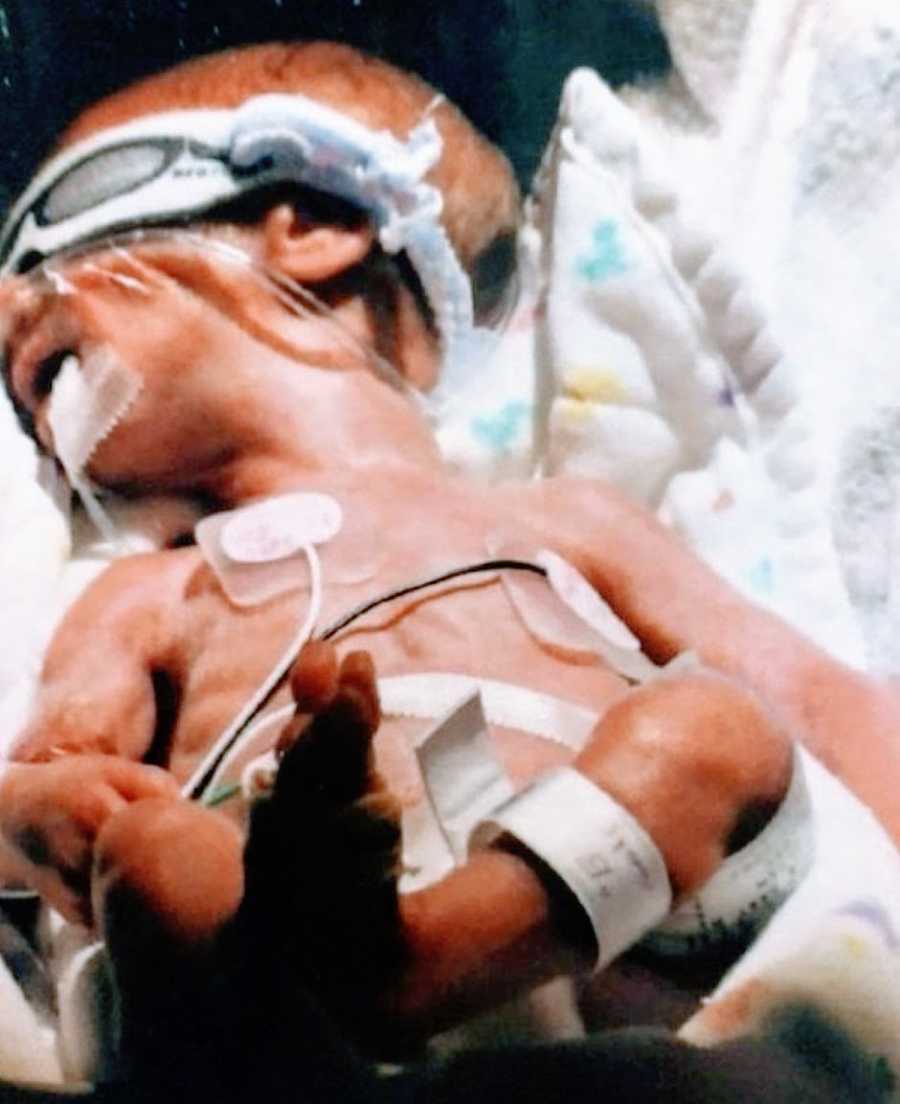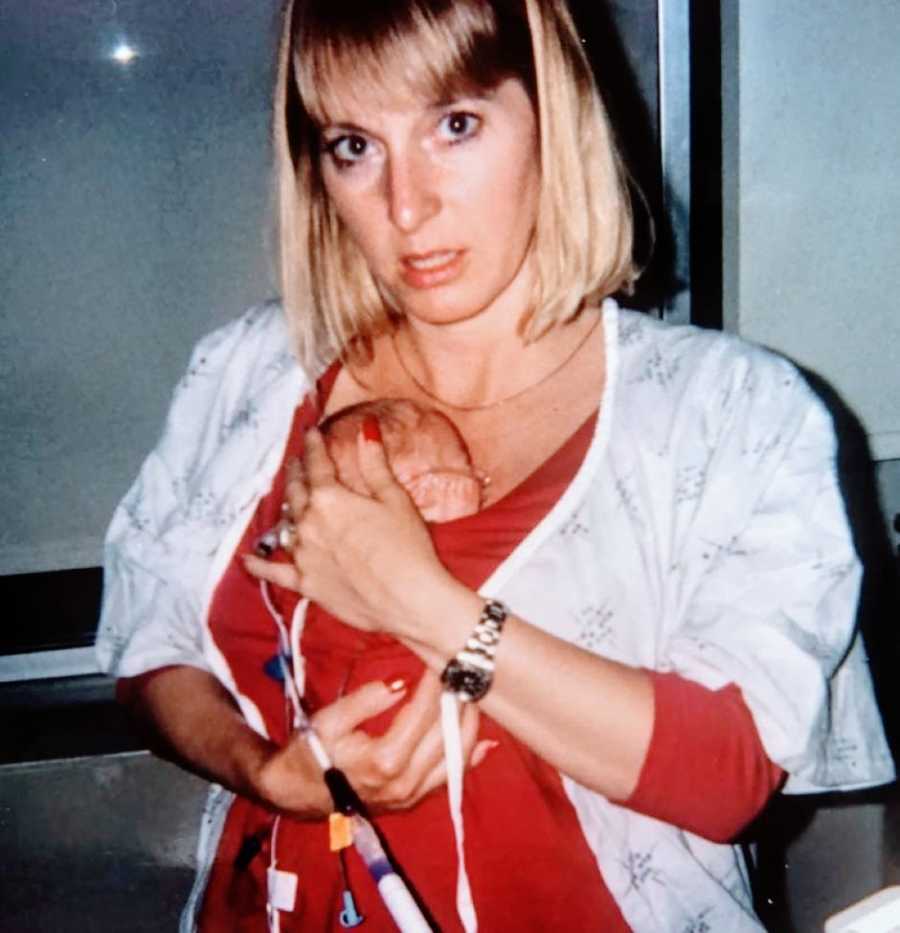 Sam had an IFSP since birth. He had occupational and physical therapy services. He needed to wear a helmet to reshape his skull. One day, we were in a local store while he was wearing his helmet. Lots of people stared at us. One lady actually came up and asked if he had some type of brain damage. It floored me that strangers could act such a way about a small baby.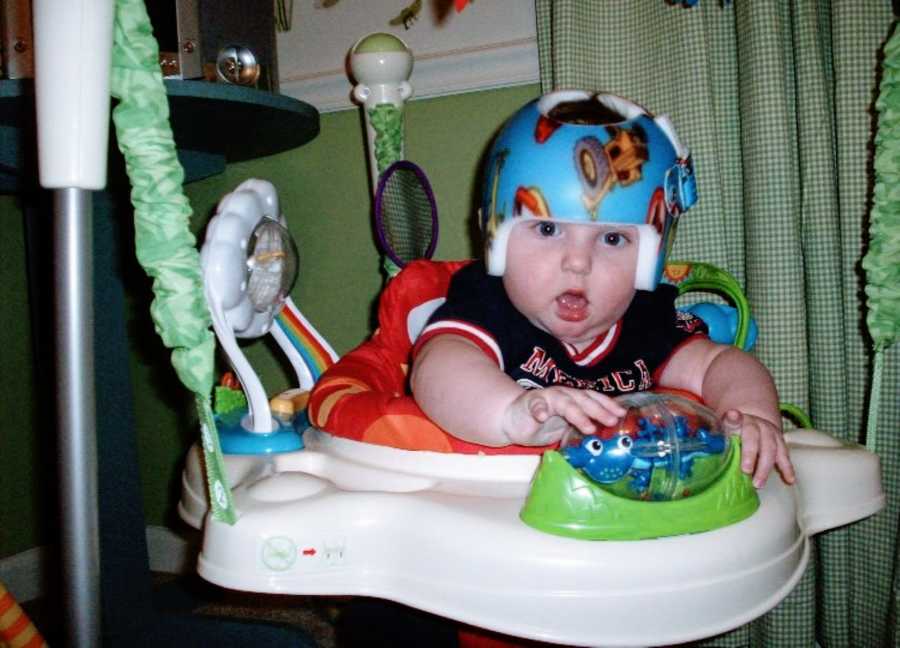 He was diagnosed with developmental delay and speech at a young age. During his preschool years, it was especially tough figuring out what he needed. The teachers often said he would hit other children, scream, and act out. Not until he was in my preschool classroom did I see what was going on. We had often taken him out to restaurants, friend's houses, and family gatherings. He always had sensory needs, but nothing quite like what I saw when he was in my classroom. The small room with so many children and noises were overwhelming to Sam. He had so much difficulty regulating his behavior because of the overload to his system. It was both terrifying and hurtful to see my sweet Sam so distraught at school. I wanted to help him so badly. That's when I researched Sensory Integration Disorder, and had him privately tested. It was there that the real work began and he started to get services that better suited his needs.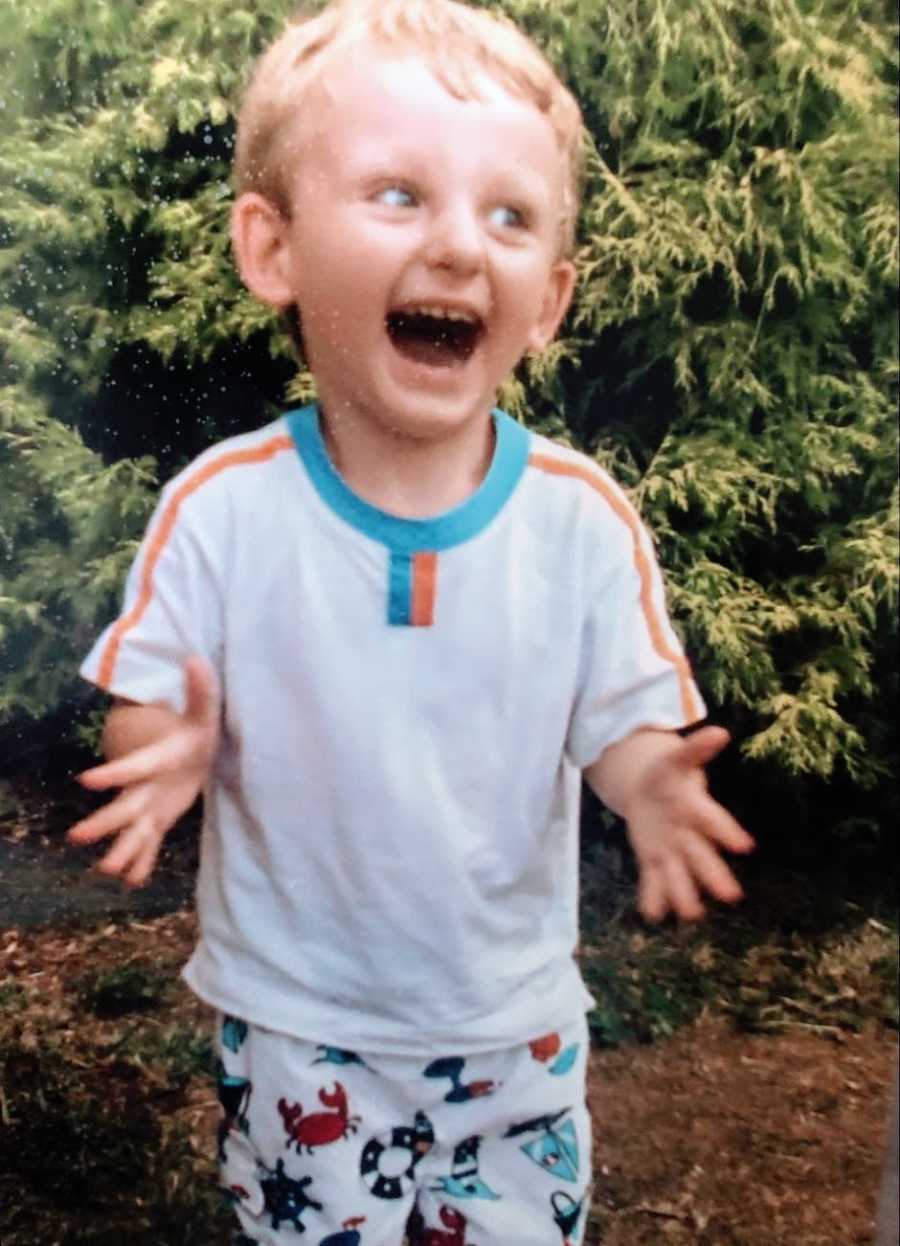 As he aged out of those services, he was diagnosed with ADHD, sensory integration disorder, speech and fine motor delays, and a learning disability in Math. When he was in fifth grade, he started telling me his feet hurt. We took him to a doctor to do a full body x-ray and blood tests to try to determine what was going on. The x-ray showed his upper spine wasn't fused together properly. This was because of his preterm birth. After many months and many tests, they diagnosed him with juvenile arthritis. He was prescribed a shot of methotrexate once a week. I couldn't give him the shot, so his dad and I would drive him to my brother's once a week (my brother is a nurse). Poor Sam would throw up before even getting the shot. He has always been hypersensitive to pain. We have since switched his medicine to a pill we crush up and put in applesauce.
He now has accommodations in his IEP. When he was going to school, he was allowed use of the elevator, 10 minutes extra in between classes so he wouldn't be in the hall with a lot of kids, and an adaptive P.E. Then came the next thing. When he started sixth grade, he was being bullied on his school bus. He said they were making fun of him because of the way he walked and talked. This broke my heart for many reasons. I had stayed home with him for two years after his birth to keep him well and safe. To see him cry because kids were picking on him was terrible. It brought back all the memories of my brother being picked on. I quickly took him off the bus and drove him to and from school. I would wait until my kids went to bed and just cry. He has been through so much already. Watching him sad and cry because other children were picking on him made me so sad.
But let's rewind a little bit…back to when Sam was born: The NICU journey was tough. My ex husband and I were there every day, all day. Sam was so tiny when he was born, weighing only 1 lb. 13 oz. Allison weighed a little more. It all happened so fast, it felt like a nightmare. But once they were born, all we could do was keep the faith and pray. When Allison started developing NEC, they operated on her. I remember sitting in the waiting room with my family all night, just crying and praying. The doctor came in drenched with sweat and said he thought he had cut out enough of her intestines to get rid of the infection. The relief that washed over all of us was clear in our faces. Then I went to see my babies the next day, and she was so bloated. The NEC was back.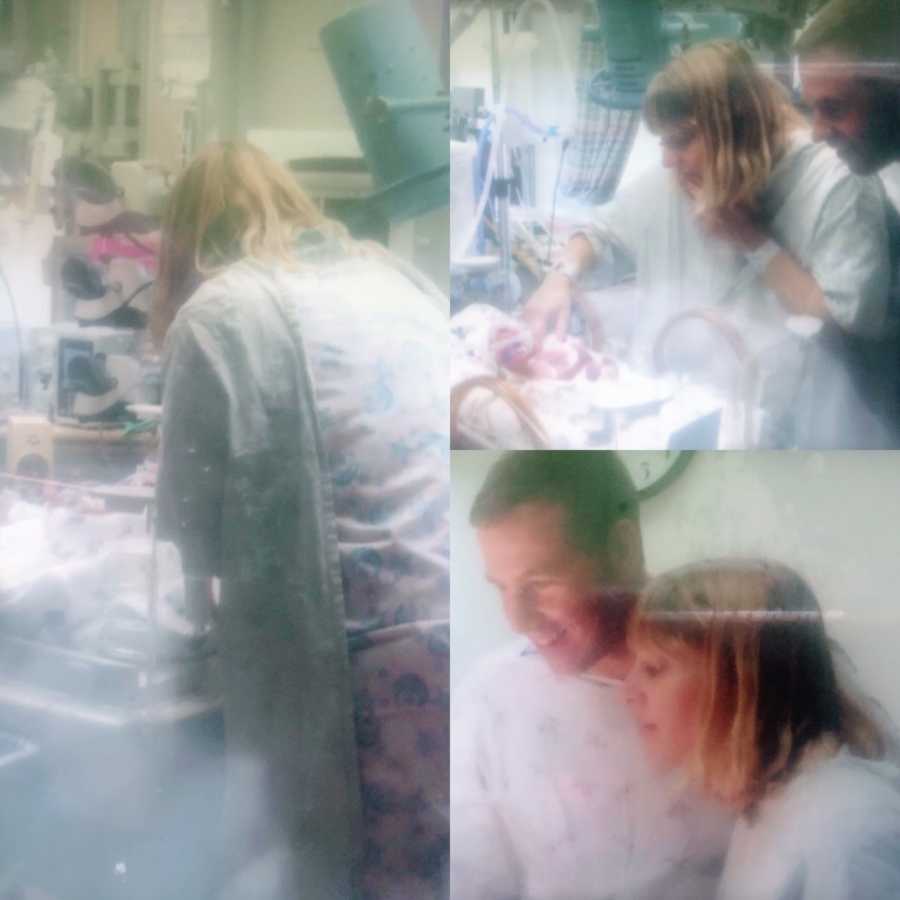 Her incubator was beside Sam's. They did everything they could do to keep her alive while my ex-husband and I watched, just praying and crying. Sam stayed in the NICU for three months. Allison passed after 11 days. After her death, I didn't want to get out of bed. My ex husband was very strong and told me we had another baby still fighting for his life, so we needed to go. The NICU moved Sam to another room so we wouldn't have to go back into the room where Allison drew her last breath. I felt numb walking back in the next day. Every day, I would close my eyes and walk past the room to go love Sam. He didn't know he had a twin until a couple months ago. We finally thought he was old enough to understand. He had a lot of questions, but he took it well.
Immediately after bringing Sam home from the hospital, I began to look into adoption. After losing Allison, I refused to give up on having a daughter. After two years, we brought our beautiful daughter Emily home from South Korea. She was nine months old. The joy I felt in finally holding my baby girl was enormous. I have always tried to be a positive person and be thankful for what we have. Always believe in miracles is my belief. We said we lost Allison, but we were lucky enough to bring Sam home. Some families aren't so lucky. My heart felt for those who were there that lost their only child or both.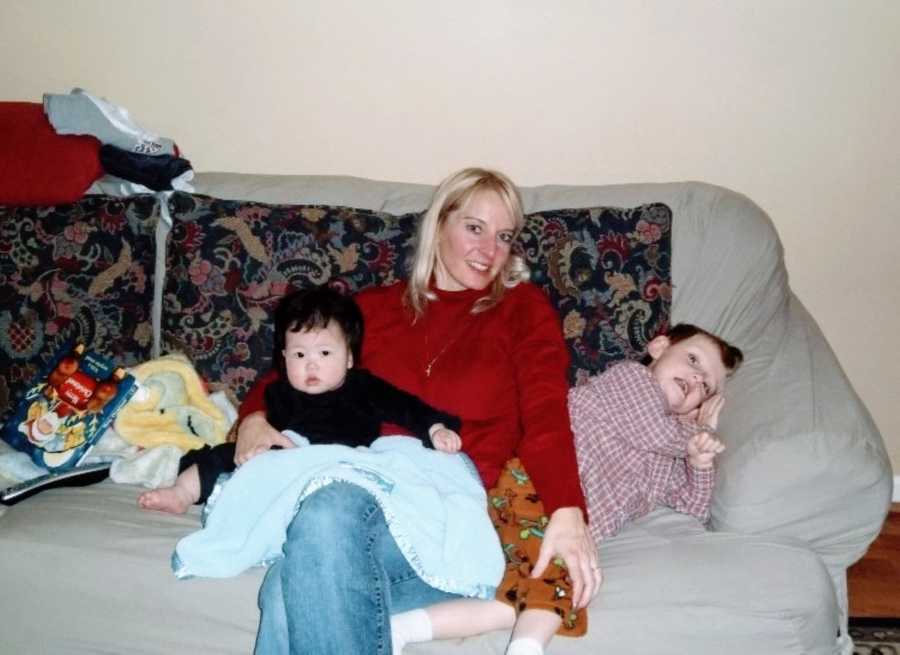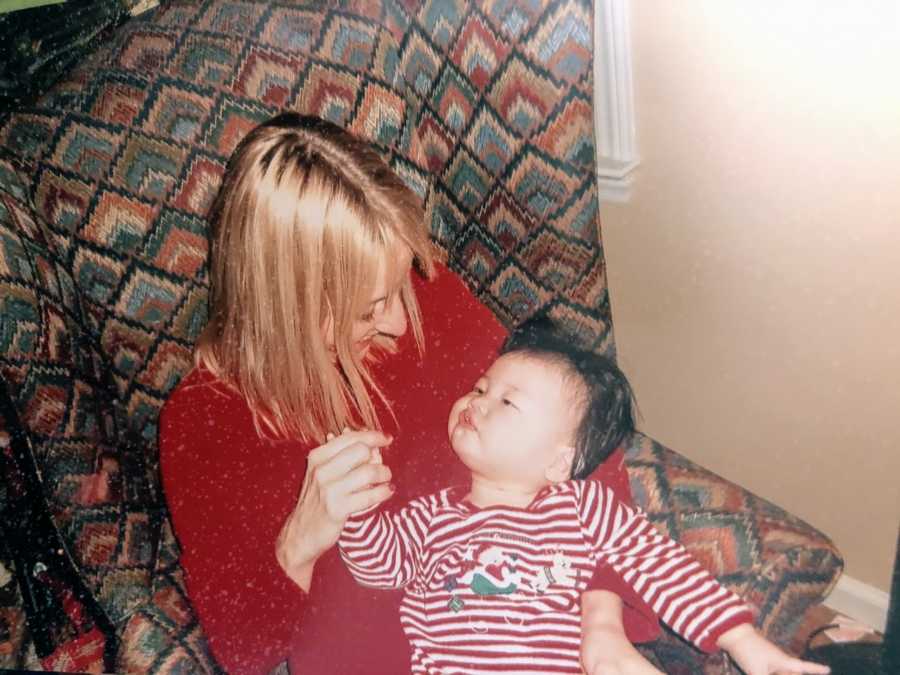 After staying home with Sam for two years, I needed to go back to teaching to help pay our bills. We were very scared to put him in the hands of strangers. He had a lot of sensory challenges. The first daycare we put him in told me to call every day at lunch to check in. Each day, they said he cried all day. He had severe separation anxiety. I had to stop calling because it upset me too much and It was very difficult to teach. We switched daycares, but that didn't work, either. They said he was too much to handle because of his sensory and behavioral needs. We finally got him in the preschool class in the school system where I taught. And the rest is history!
Today, the kids are blessed with a wonderful father who loves them tremendously. We have a great relationship as friends, and always working together for our kids benefit. Sam and Emily will always be our joys, our loves. Because they are our children, but also because we know how lucky we are to have them."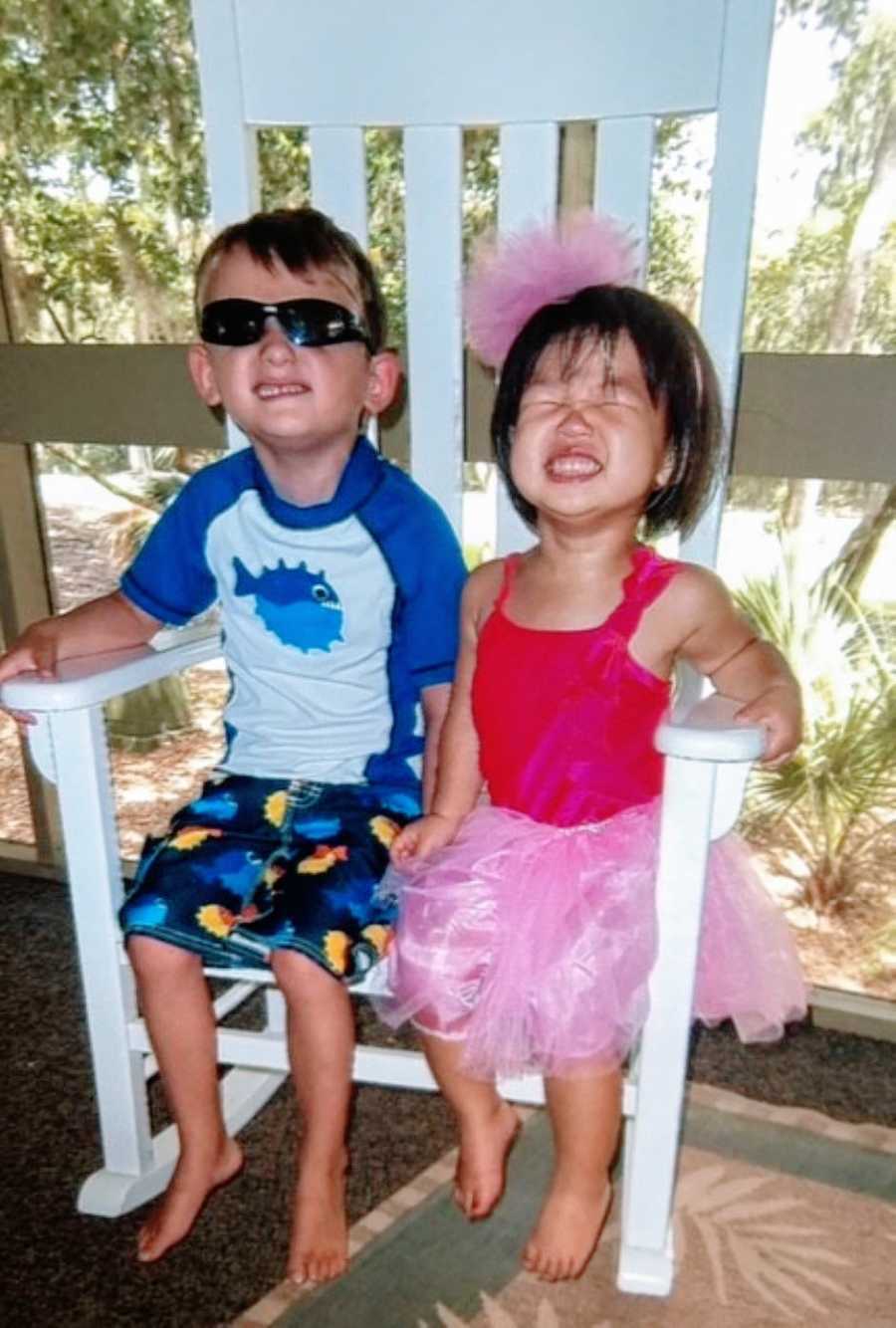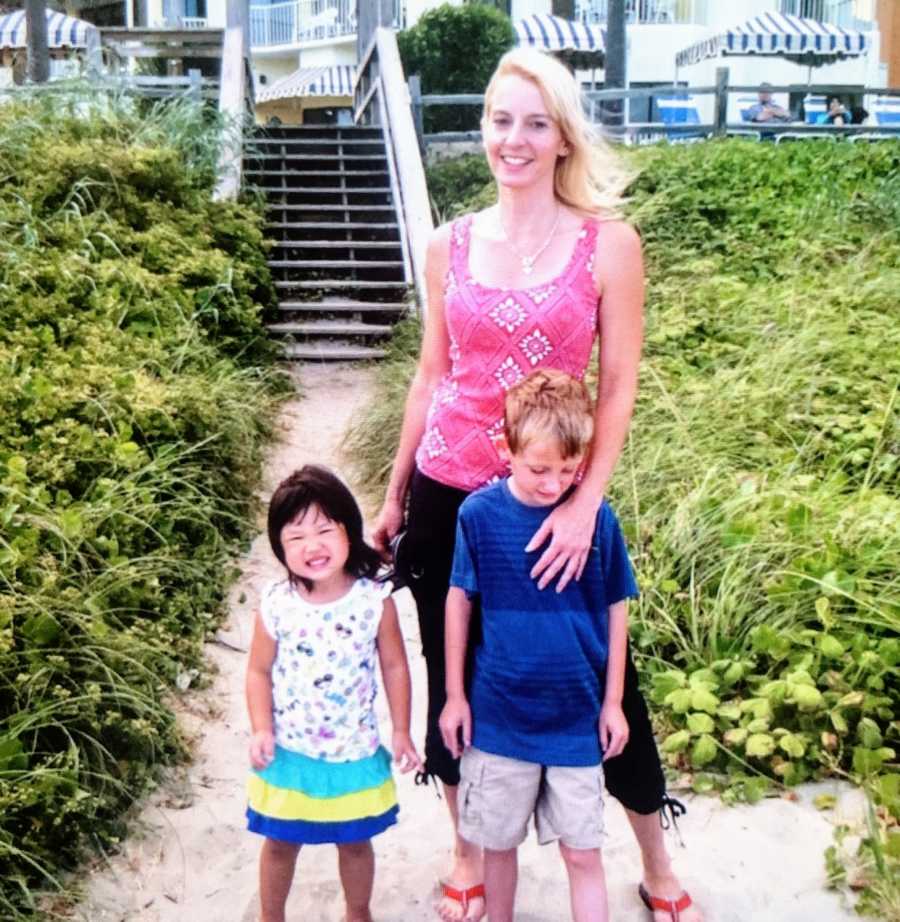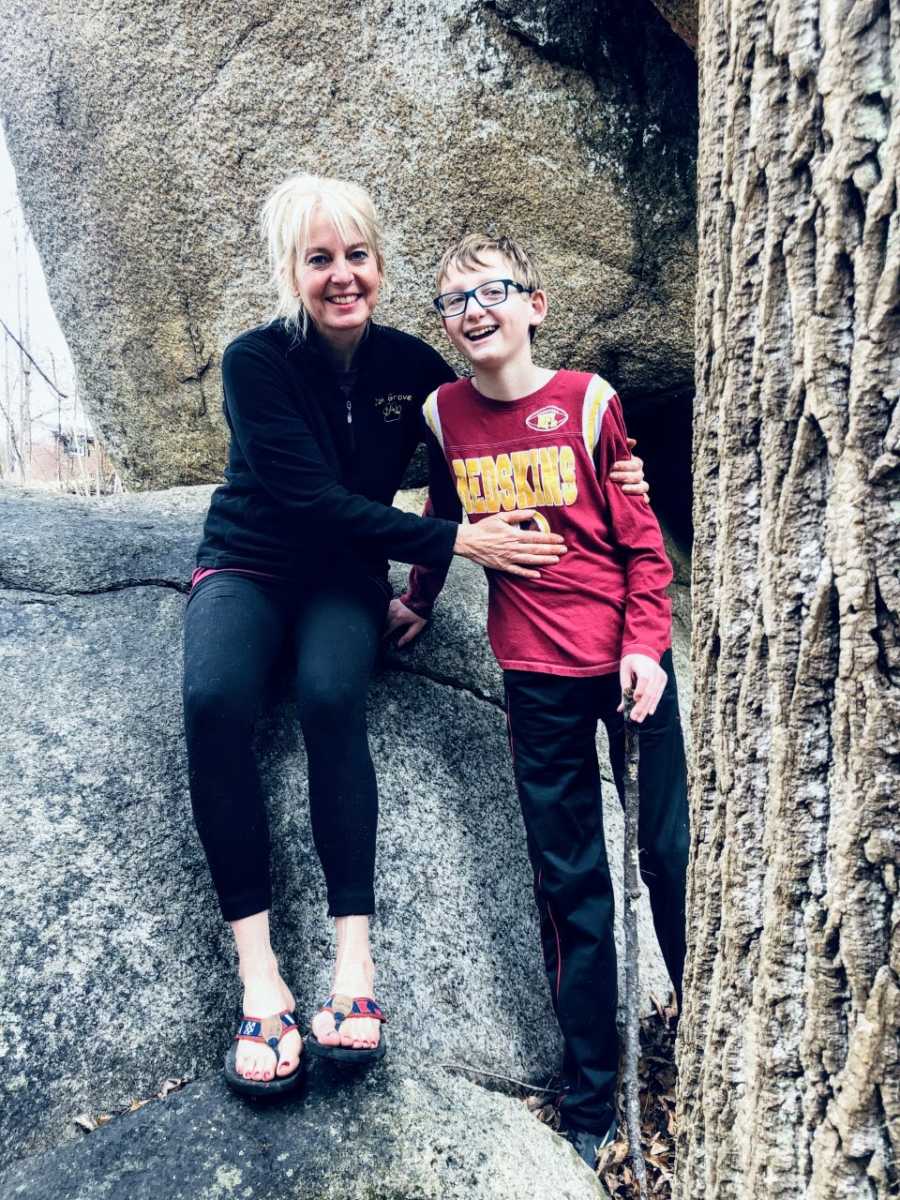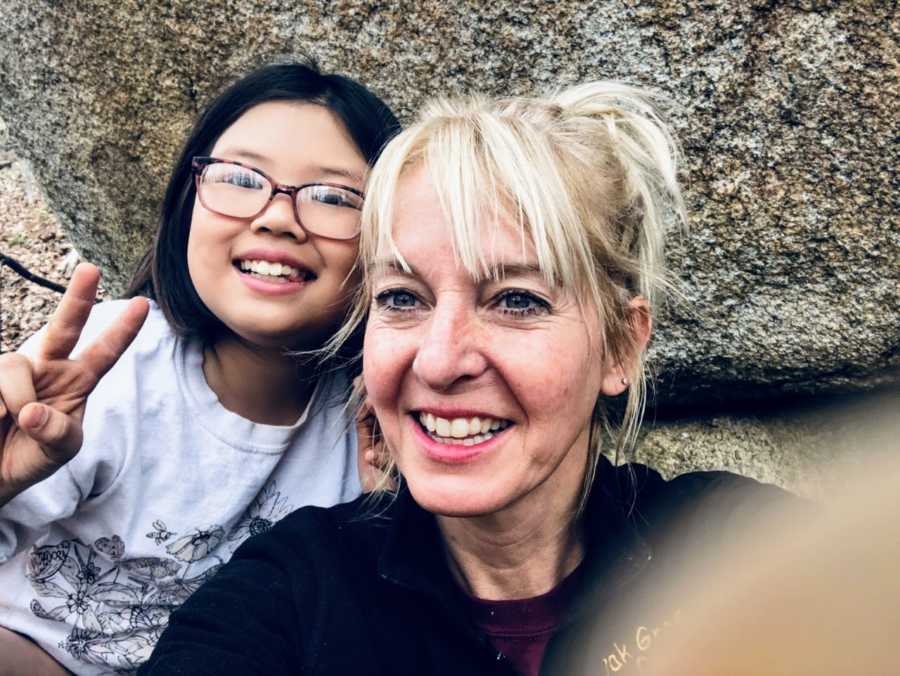 This story was submitted to Love What Matters by Debra Cassell. Be sure to subscribe to our free email newsletter for our best stories.
Read more stories like this here:
'She fell into my arms, tears falling. 'My boy was non-verbal. He let himself out the front door.' She tightly clutched his blanket, and described a boy just like my own.': Special needs mom talks anxiety, missing children statistics
'My daughter was born different, but her. life. is. not. sad.': Special needs mom urges 'normalize disabilities'
Do you know someone who could benefit from reading this? SHARE this story on Facebook with family and friends.