"'Are you planning to have kids of your own?'
As stepmoms, we embark on this journey fully knowing our husbands have done the whole 'baby thing' before us. Some stepmoms have never dreamed of having their own kids while others talked about it on the first date.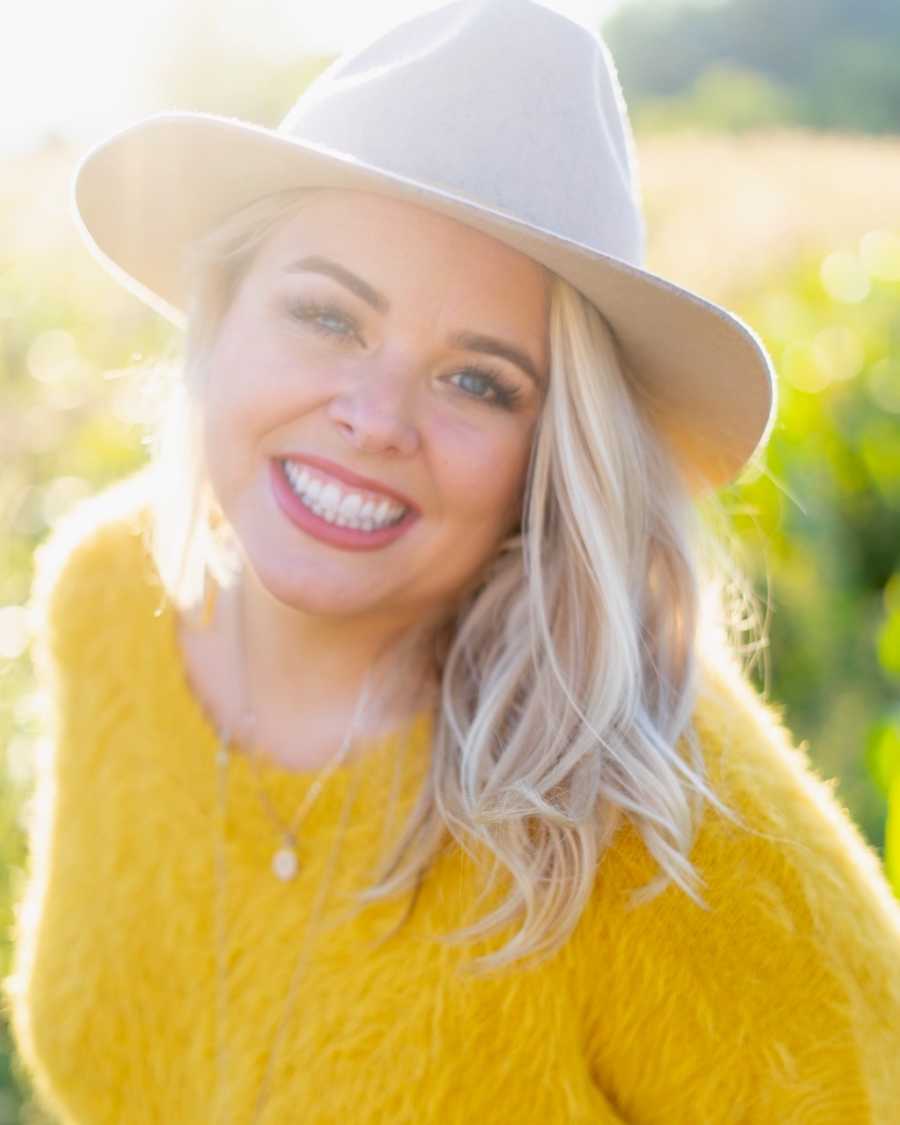 Well, I was definitely the latter. I was 28 when I met my current husband. I had dated enough to no longer want to simply be someone's 'fling.' I had criteria, and if you didn't believe in marriage and didn't want any more kids, then we should simply just be friends. I knew what I wanted in life and didn't want to snuff it out in the hopes of finding happiness. I was staying true to my dreams and desires and knew I'd find someone who would match.
Early on in our conversations, I needed to know. I didn't want to acquire feelings for a man who was on a different page than me. He reassured me he wasn't. So we proceeded, and before we knew it, we were madly in love.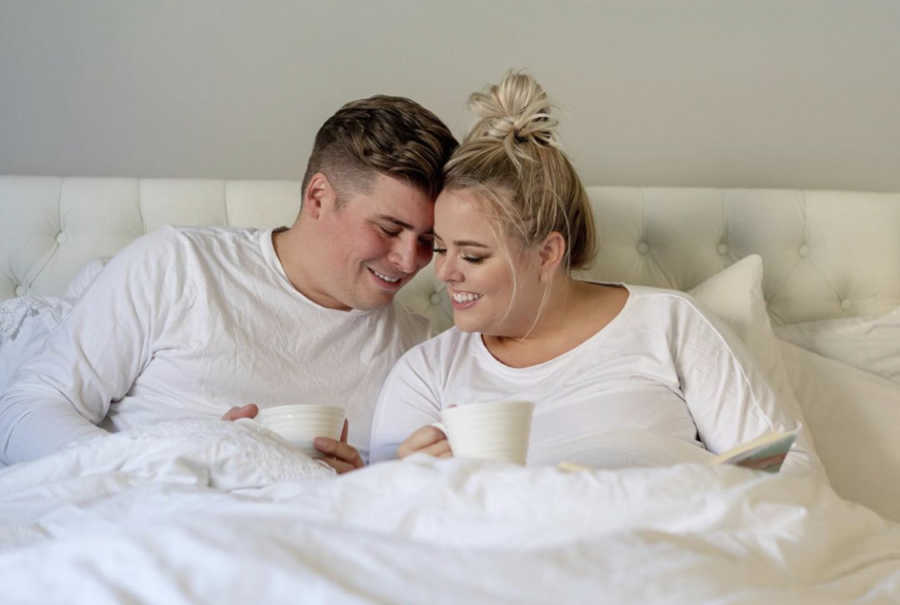 But you see, it wasn't that simple. He had a vasectomy at the early age of 28 during his first marriage, just a year and a bit before us meeting. That complicated things for me who had dreams of one day being a mother. I was scared and felt robbed of all the dreams I had as a little girl.
Going back, our early days together were not careless and free. Not a 'typical' new marriage. They were about bedtime stories, early nights in while the kids slept, they were tantrums on the beach, grocery trips for 4, toddlers sharing your bed and cancelled plans based on a custody schedule. There was no traveling as young love birds, or all nighters talking about our dreams and goals, there wasn't days spent sleeping in and going about our free time as we wished. Bills had to be paid, mouths needed to be fed and toys had to be constantly put away.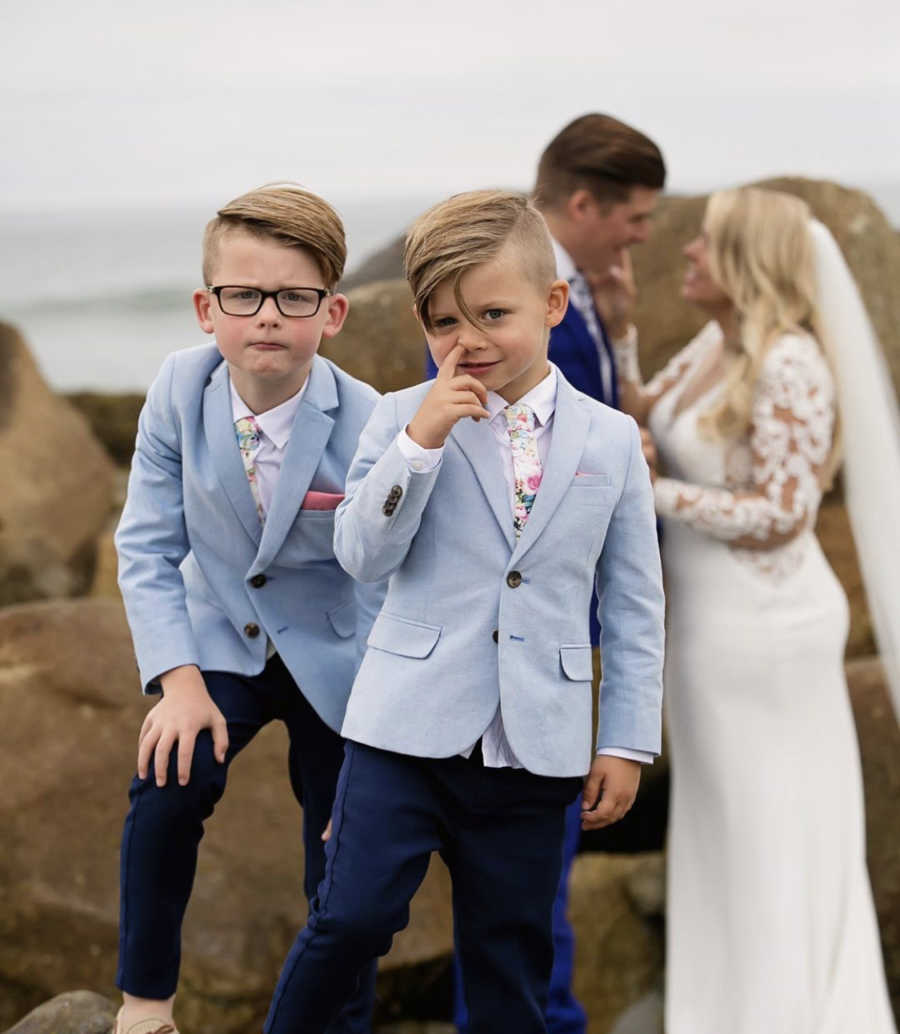 He had the young love. He married young. Had a small apartment just the TWO of them which they called 'home.' They tried different jobs and moved towns together. They started a family together, and then decided to bring another addition to the family. They bought a home, had pets, a yard to take care of and a car of their own.
Asking a stepmom if she's going to have children of her own isn't as easy as a yes or no. It entails a lot more than you will ever know. This stepmom has stumbled over the answer, has avoided it, has ignored it, and has sometimes divulged more than people had even asked for. Navigating this question has been hard on my heart, uncomfortable for my husband and a big unknown for everyone involved.
It involves tests, it involves heartbreaking results, it involves thinking of the children already involved, it includes surgeries, and unsuccessful surgeries. It involves counseling, lots of big bills to be paid and future unknown.
For some stepmoms the answer may be a simple yes or no, but many of us are on a journey we never imagined when signing up to be our husbands second wife, a stepmom to someone else's children, and a dreamer of dreams which may never come into fruition.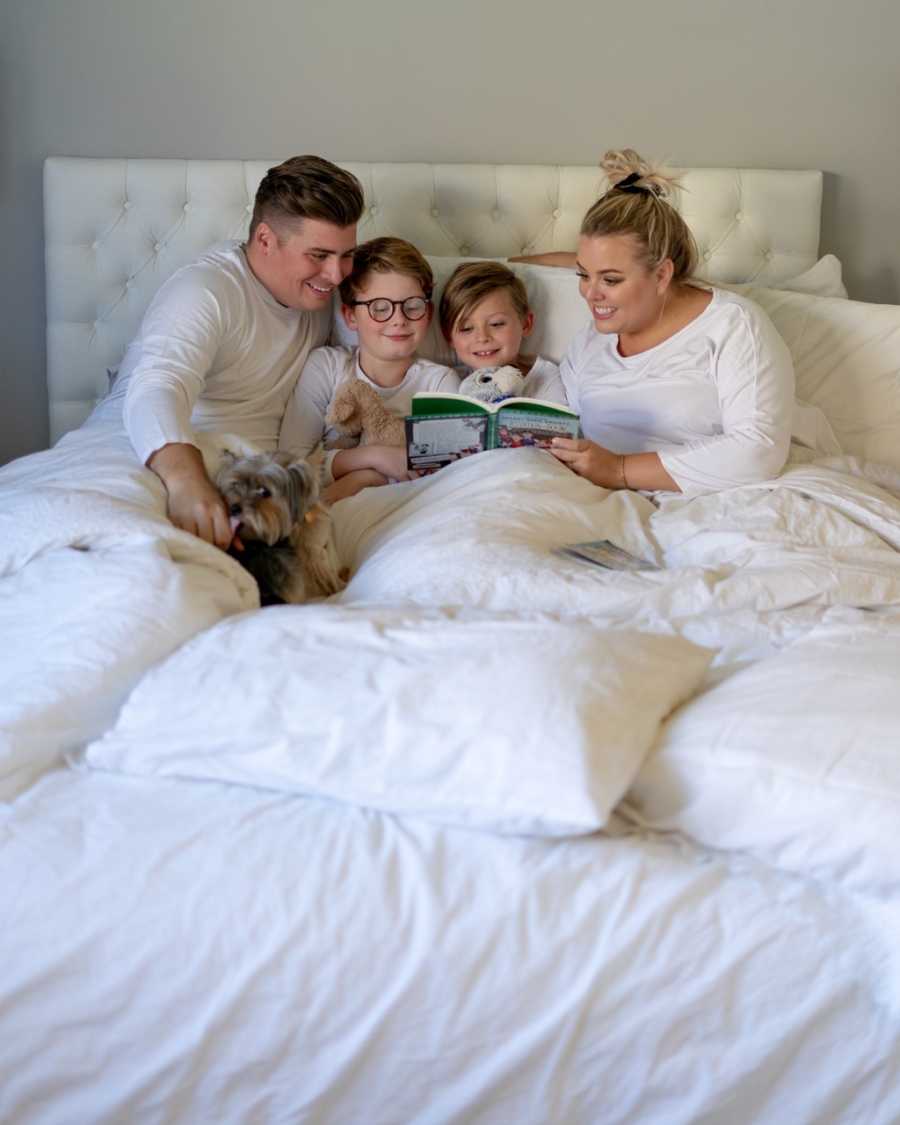 But as any stepmom will tell you, soon everything feels new. Sure, you're a parent and your decisions have to be made based on little ones, but your journey as you take the path feels like the first time for everyone involved, and it is, because it's with you, the one he really loves, the one he only wants to be with, the last and true love of his life.
But I'm not sure I'll think of those things when it comes to having children together, I'm not sure if those feelings will rush away once we get to have that experience, because the experience together isn't promised.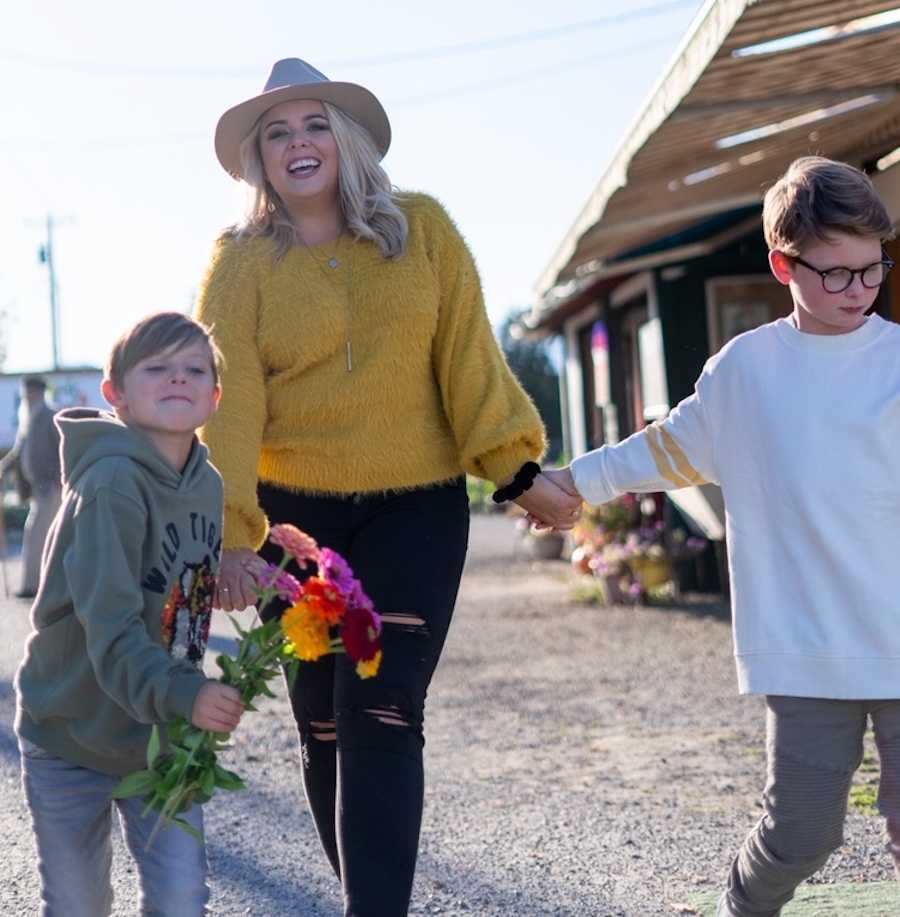 Year one passed. A year of nothing. A year of me not necessarily wanting anything, but yet, nothing.
Then year two. I wasn't regular. Something was wrong. I finally made an appointment and my doctor wanted me to see a fertility specialist.
Test after test after test. The results of each test were not always pleasant. At the same time it seemed friend after friend after friend announced their pregnancies. Then day after day after day I parented my two stepsons wondering and thinking about how my husband 'had it all' with another woman and not me. As we now embark on our 3rd year of our fertility journey with the odds against us, I'm not sure if his first wife will be the only woman who will share this part of him, the part I always wished for. Will she be the holder of those dreams of mine?
Again the questions were asked, 'Are you having your own? Do you want more?' or, 'Will you ever have children yourself?' I'd avoid telling them about the vasectomy my husband had in his previous marriage. I'd make it 'my fault' we couldn't get pregnant. I lied and said 'I'm not really sure I even WANT kids!' I covered up the truth so I didn't have to think about the pain each answer entailed. I hid behind the possibility of my actual truth.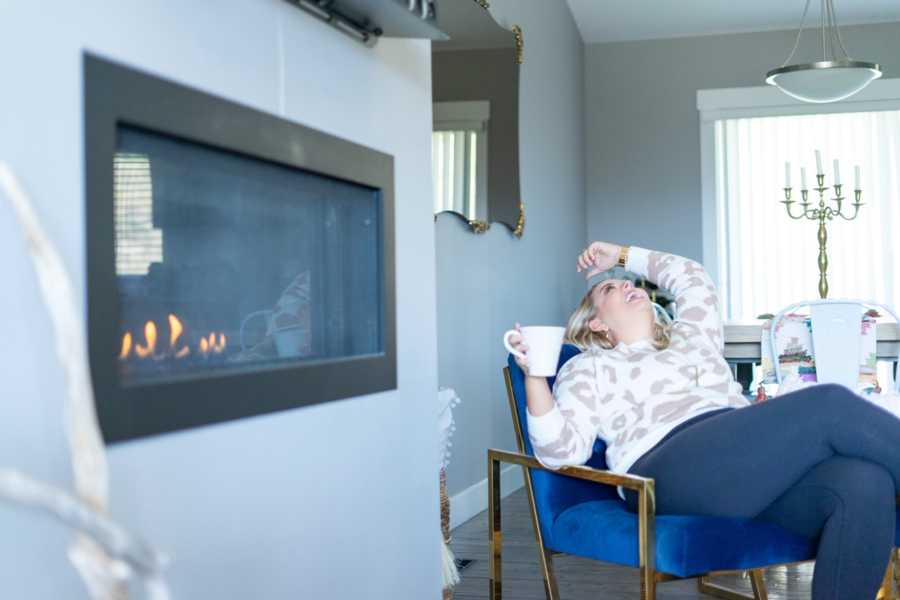 Comments were made like, 'Well, you will understand when you have your own.' Or, 'You'd feel differently if it was your own child.' and, 'Everything will change when you have your own together.' The comments stung. How could I avoid the questions and dodge the bullet that stung so much every time it was asked or mentioned? No one knew as the days turned into weeks, weeks into months and months into years, of a journey I never imagined I'd be on.
As the years of testing went by, the questions kept coming. It snuck up on me. I was 33. 'What now? What's the plan?' How do I move forward, with the results we have been given, the realities we now face. I knew age 35 coming meant our success of anything happening is lessened. The clock was ticking way before I had realized.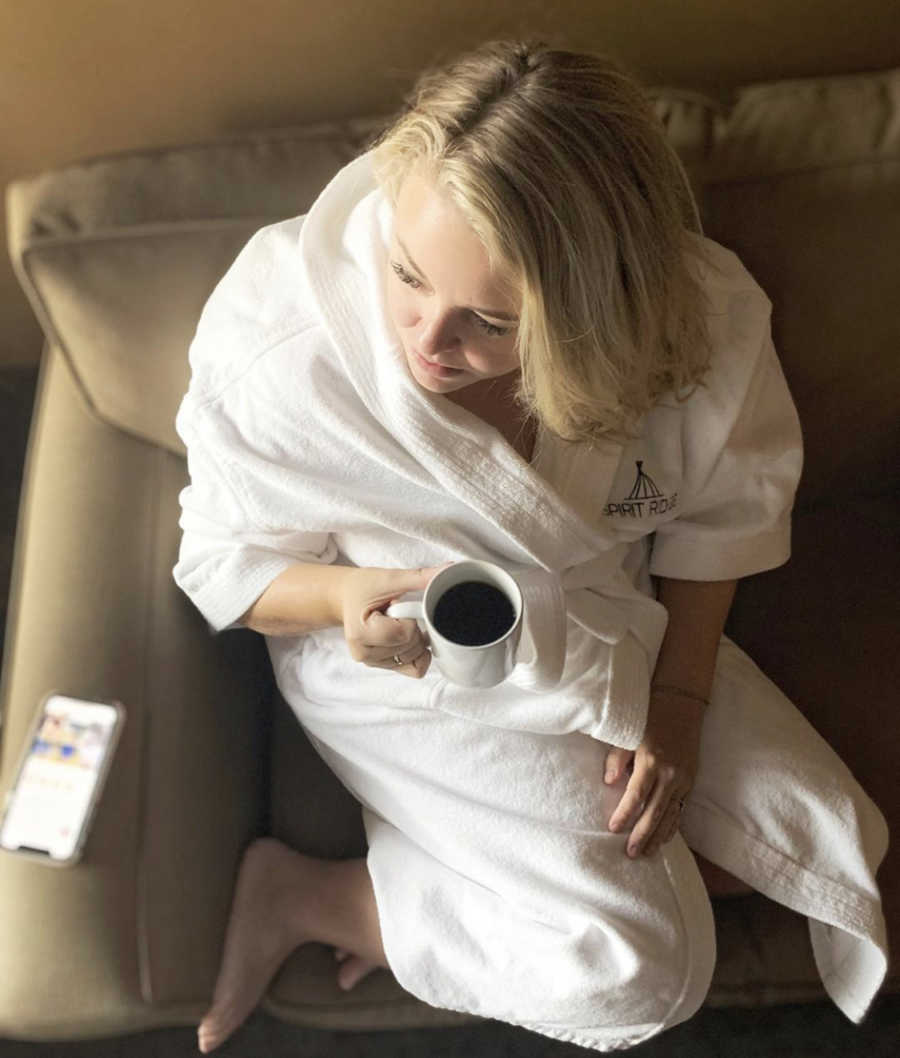 As I count the days down to my 34th birthday I worry that this is my last year. The last year for any realistic option. The journey is still going, the tests still occurring, the meetings and wondering what the future holds. It's unknown. Maybe my dream of being a mother and carrying my own babies from beginning to end is not my reality.
All the days spent living in the possible heartbreak alone, hidden from the people around me in hopes of protecting myself against the pain of my possible truth.
I sit here thinking about how much more love do birth moms feel and how much more connected are they to their bio child if this is how much my heart is overflowing for my stepchildren? Time will tell."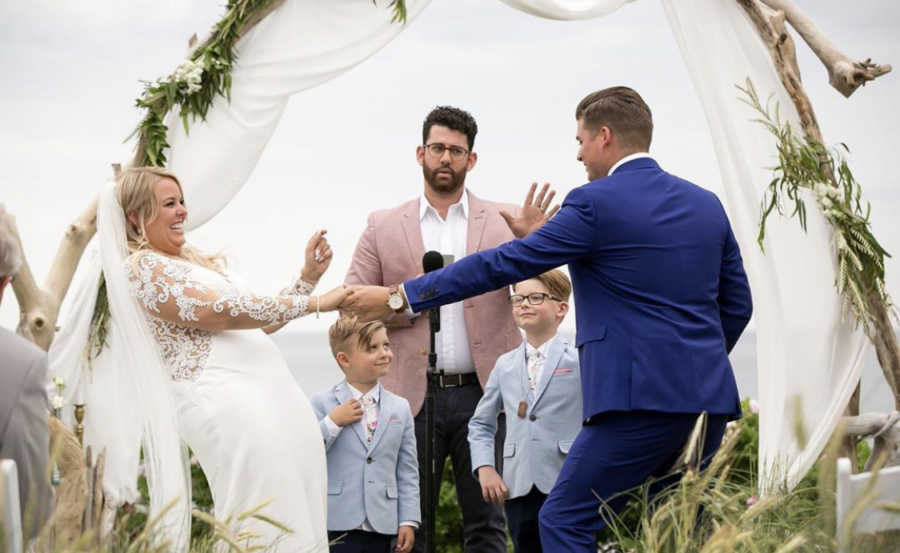 This story was submitted to Love What Matters by Heather Stewart. You can follow her journey on Instagram and Facebook. Be sure to subscribe to our free email newsletter for our best stories.
Read more stories like this:
'No one is cleaning their house every day. No one is having sex every day. We are ALL losing our crap.': Mom insists 'you're amazing' at motherhood even when it doesn't feel like it, 'To them, you are everything'
'Here we go.' We started the process of reversing his vasectomy. My husband had no intention of having more children.': Couple shares adventure of trying-to-conceive after doctor says they have 'no answers'
Provide hope for someone struggling. SHARE this story on Facebook and Instagram to let them know a community of support is available.