"My dark-haired, dark-eyed son sticks out in our otherwise light-haired, blue-eyed family. So, we can attract just a little attention and a few questions in the grocery store checkout line or our neighborhood park. Usually, the questions range from 'Where is your son from?' to 'Is he adopted?' or 'Is he really yours?'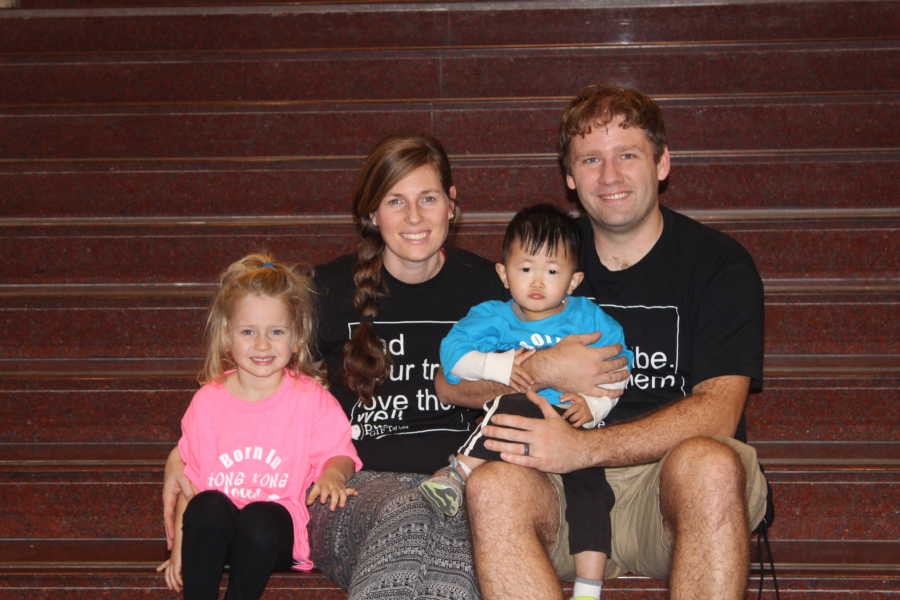 As long as the question is asked politely, I don't mind sharing yes, he is adopted from China. The follow-up question to this is most likely, 'Why did you adopt from China?' My usual answer of 'Because we used to live there' was enough to satisfy most people's curiosity about our beautifully mismatched family. Until now.
In lieu of recent news, most now will prod further and ask where in China we lived.
'Wuhan.'
You'd think I just said 'Mars' the way most people have looked at me these past few weeks as I uttered that once heart-warming word. Because, for me, Wuhan is my China home. We lived there for two years and have gone back to visit whenever we can. But most people don't know 'my' Wuhan. They only know the HazMat suits and masked-faced crowds of Wuhan. The hospitals-built-in-ten-days-and-teeming-with-people Wuhan. The 'dirty'-wet-market Wuhan. And whatever-else-is-floating-around-on-social-media Wuhan.
Now, I don't blame the average person for hearing and believing whatever the most popular story shared a million times on social media. I personally try to refrain from diving into that world unless it's first-hand accounts from our friends living through quarantine there. However, I know the average American can't access their news from boots on the ground. But what I do blame the general public for is senseless cloud of criticism and racism looming over all things related to Wuhan and China right now.
Like the person who suggested my precious son is infectious, just because he is from China. When in reality, he has never been to Wuhan, but I, the white American, was in Wuhan a little over a year ago.
Like the people who tell us aghast, 'You should never go to China! It isn't safe!' When we say we're adopting again and hope to bring our next son home this summer.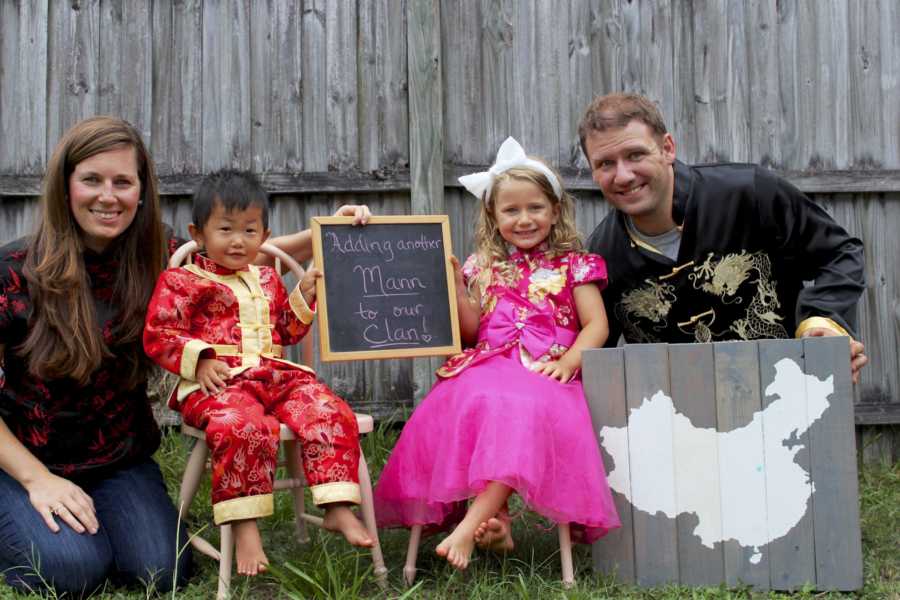 Like the comments on social media about how all wet markets should be abolished.
Like the ideas floating around that Wuhan is a dirty city and therefore somehow deserves this.
You see, Wuhan isn't just our home-away-from-home. It's also our hearts' birthplace for building our family through adoption from China. We didn't decide to adopt because we lived in China, however, we learned about the raw reality of many orphans in China while watching our friends go through the adoption process to bring their precious son home.
Let me take you back twenty-five plus years to when my little six-year-old self experienced firsthand the incredible loneliness orphans feel every day. My very brave parents decided to spend one year in the early 1990s in Russia, right after the Iron Curtain fell and the former Soviet Union was welcoming the West with open arms. My parents taught English and Western culture in a variety of ways while there, however, the one they always brought us along for was orphanage visits. I vividly remember after our allotted time of playing with these beautiful and enthusiastic children at one local orphanage, it was time to go. But, I'll never, ever forget how one about four-year-old boy clung to my mom's legs. 'Can we keep him? He can sleep in my bed!' I sobbed. I didn't understand the mounds of money and paperwork you must plummet through to bring one of these precious children home. All my little black-and-white brain knew was this boy needed a family.
Although we eventually moved back to the States, my little heart always dreamed about bringing that little tenacious boy home. I couldn't tell you what I wanted to be when I grew up, but I knew I wanted to love precious children and bring as many as possible into my forever family. Because I could be that little boy, clinging to the legs of someone who showed me oh so briefly the love my heart hungered for.
Fast forward many years, to Wuhan, when this little girl was all grown up, a teacher by career, and a dreamer of how to change the world, one orphan at a time. Thankfully, my husband was on board with growing our family through adoption, as he also witnessed the gravity of orphans' fates in international institutions when he took a trip to Romania in high school. But, we were heartbroken to learn from our friends who were going through the adoption process that we still needed to wait a few years, and build some assets, before China would give us the green light.
We were able to tuck away the knowledge they gave us as they walked along their adoption journey, such as actually about 75% of children waiting to be adopted are actually boys. And most children are abandoned because of a special need that parents aren't able to pay for or due to heart-breaking social stigma…or a thousand of other unknown reasons that truly make my mama's heart ache. Because I can't even fathom taking the precious child that grew within my belly for nine months, kicking my internal organs and giving me stretch marks and swollen ankles, and placing him on a street or in a park…and walking away. I have only the deepest respect and utter compassion for these courageous mamas who chose life for their precious children at great personal sacrifice and possibly life-long heartache.
After getting all our ducks in a row four years after moving from Wuhan and adding our daughter to our family, we were finally ready to start this journey to bring our son home. Except we were paralyzingly scared. We, the ones who actually lived in China and walked with our friends through their adoption, were now terrified. Of what? The unknowns: How can we, two teachers, afford $30,000+ adoption expenses? How can we (although teachers but not medical professionals) care for a child with special needs? Will this somehow 'ruin' our daughter? And the tides of fear just kept pounding us, sometimes ebbing, but there was always lingering doubts in our minds.
After twenty-five years of dreaming about that little boy wrapped around my mom's legs, I was terrified. Mostly of which child to say a very scared 'yes' to. When there's a continual parade of precious souls marching across your screen, how in the world do you choose just one?
Thankfully, God gave a flashing neon sign…our son's name. As I stared for the hundredth thousandth time at our agency's waiting child page, my eye was drawn to one little boy. It wasn't his piercing gaze that got my attention first, but his name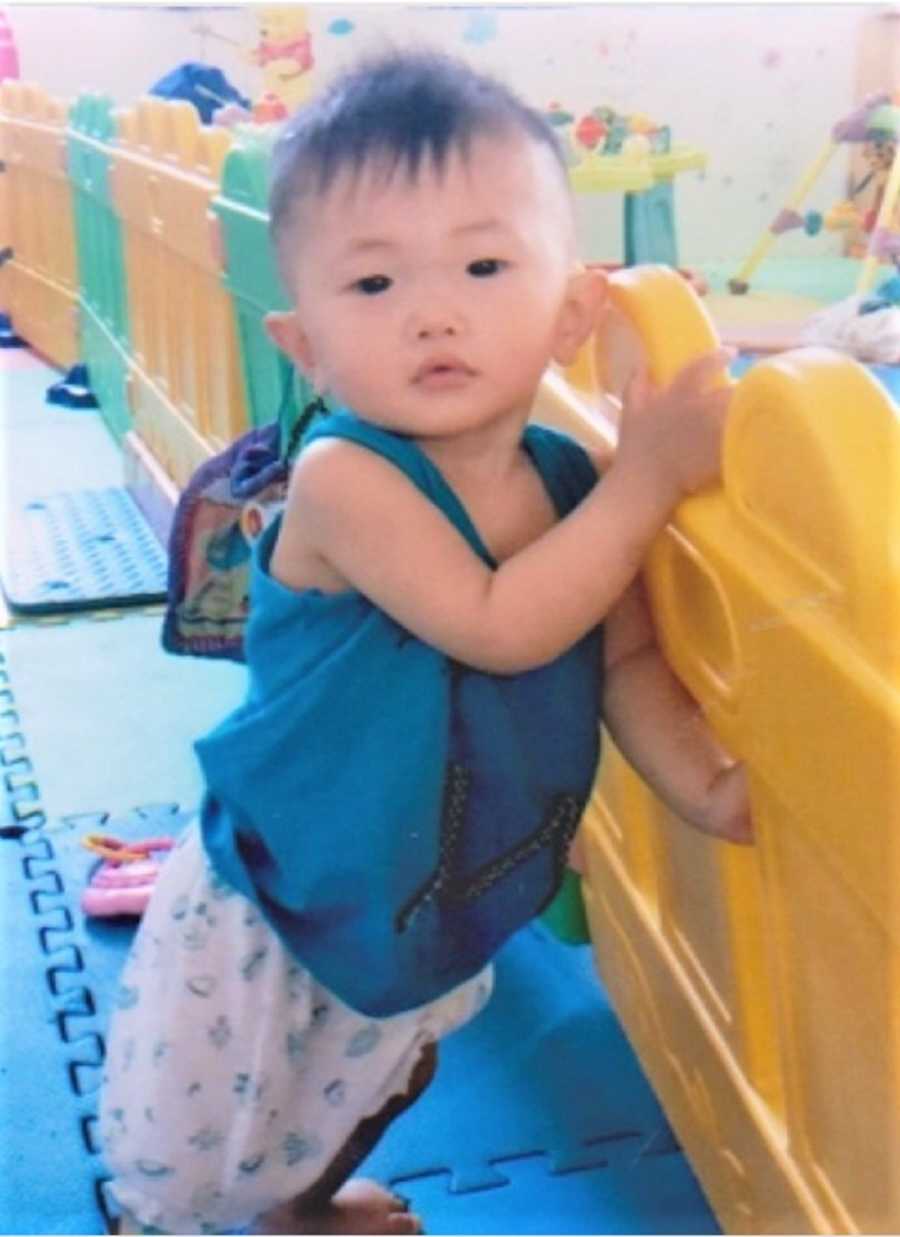 That just so happens to be our last name! Yes, he had scary medical needs and oh so many unknowns in his thin file, but we knew without a doubt, he was ours. Through a garage sale, coffee fundraiser, a 'Both Hands' charity project, and crowdfunding the generosity of family, friends, and complete strangers made our financial worries vanish as we now had the $30,000 we needed to bring our son home. On November 19, 2018, exactly one year from when we started the adoption process, we met our little Man and two days later he officially became a 'Mann.'
And I realized what we had been scared of all along was just a child. A child with the best giggle, a child who loves snuggles, a child just like any other.
Remember how we were so worried this adoption would 'ruin' our daughter, who happens to only be ten months older than our son? Well, the first day he was placed into our arms, he was stonewalled and in pure shock. But it was her that coaxed him out of his shell, by kicking the ball with him, by splashing in the bathwater with him, by showing him how to suck food out of a pouch. Although they have their normal sibling squabbles, fifteen months later, they are inseparable and best buddies. Our son is flourishing, growing five inches and gaining eight pounds since he has been home. He has some speech delays, however, it's our daughter, or 'jie jie' as he calls her ('big sister' in Chinese) that's his own personal interpreter.
Unfortunately, outside our four walls, our life isn't as rosy, and although we're now a million miles away from Wuhan, our hearts are so heavy for our friends there. They are all healthy, just bored and saddened about the world's response to their city. My dear friend Eva, who was my TA (teacher's assistant) and sacrificially helped this clueless 'waigoren' (foreigner), told me, 'I'm afraid the world thinks of Wuhan as a dirty or bad city.'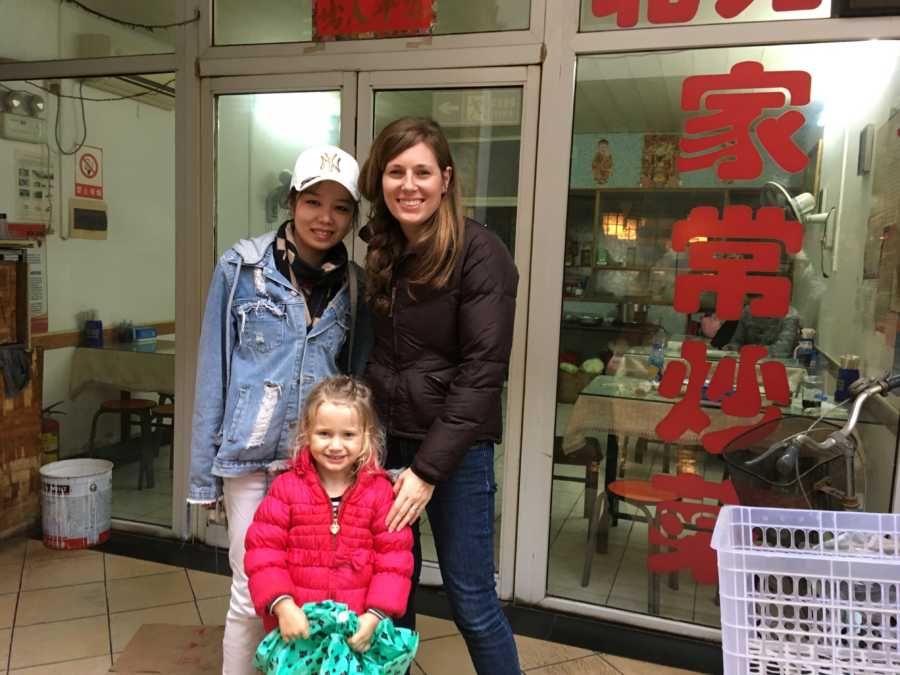 Can you help me prove her wrong? I told her I know the world is full of kind-hearted people, who have compassion and care about the precious people of Wuhan and those affected by the coronavirus.
Because 'my' Wuhan is full of the kindest and most caring people. Like my official 'fruit guy,' who, on my first trip to the local wet market, when I pointed to a pile of apples and held out five fingers, pulled out his calculator (a sure sign of someone's kindness) and patiently taught me 'wo yao wugu pinggou' (I want five apples).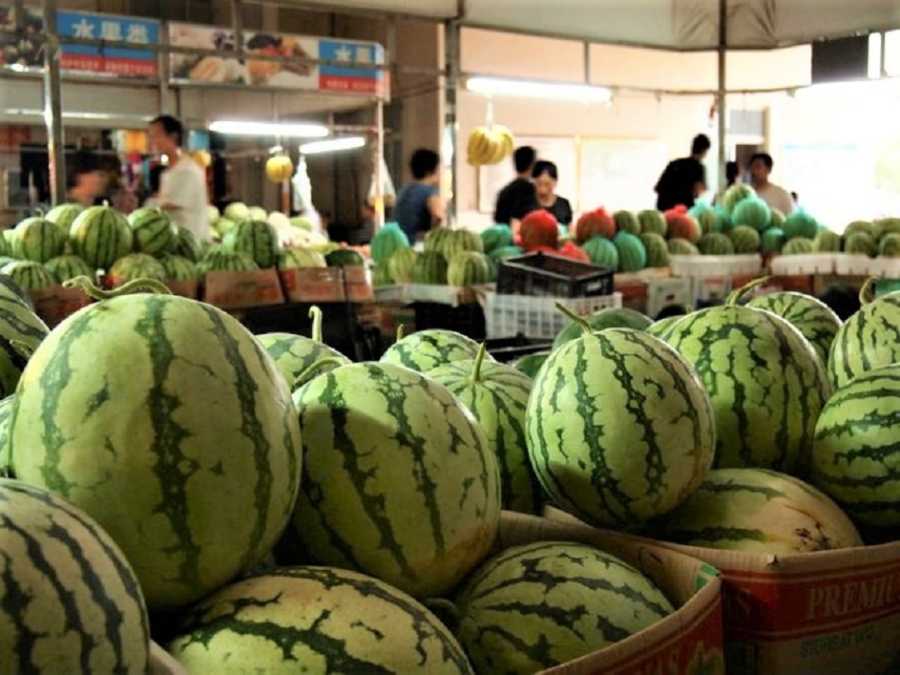 Or the sweet, hunched over grandmas and grandpas at our favorite hole-in-the-wall restaurants, who would warmly greet us each time we entered their abodes, listen through our painstakingly-terrible orders, and shower us with the most caring hospitality. They would make sure we had the best table, all the 'mifan' (rice) we wanted and remember our favorite dishes for future orders.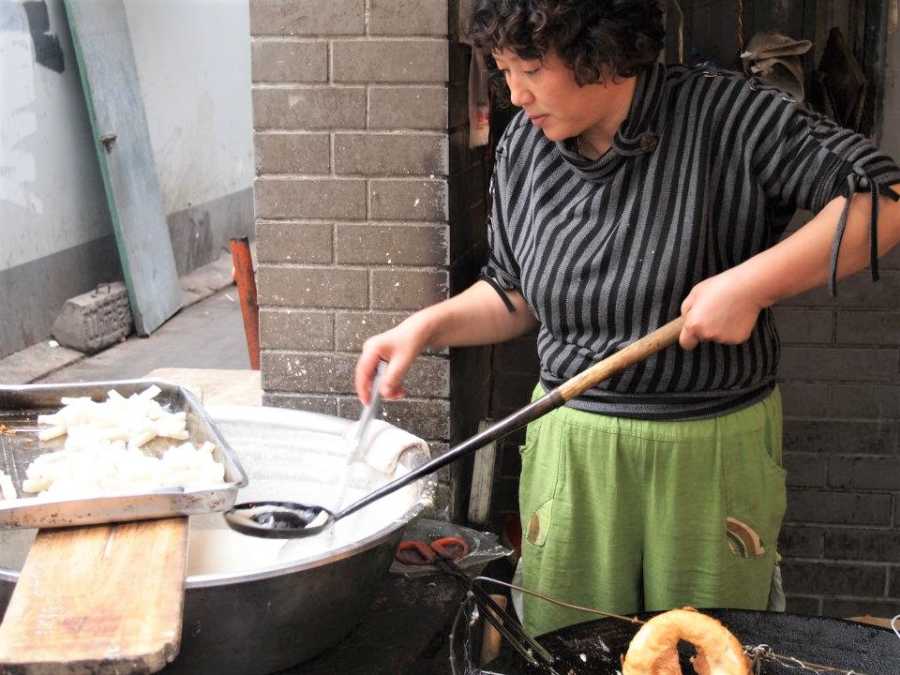 I could go on and on, telling you about our sweet co-worker Julia, who invited us to her hometown outside of Wuhan for Chinese New Year, which is equivalent to inviting someone who's never celebrated Christmas home for the holidays! And the precious girls at the nail salon, who would transform a pedicure into a two-hour-long pampering session while we each taught the other a few words in our own language. I quickly mastered, 'I want a white flower on my toe please!' And, we will never forget the long-suffering milk tea guy, who would oh so kindly listen to my order, 'I want one small cold milk tea and one large cold milk tea with tapioca pearls,' smile, and make our milk teas the same way he did bi-weekly, or sometimes tri-or more weekly!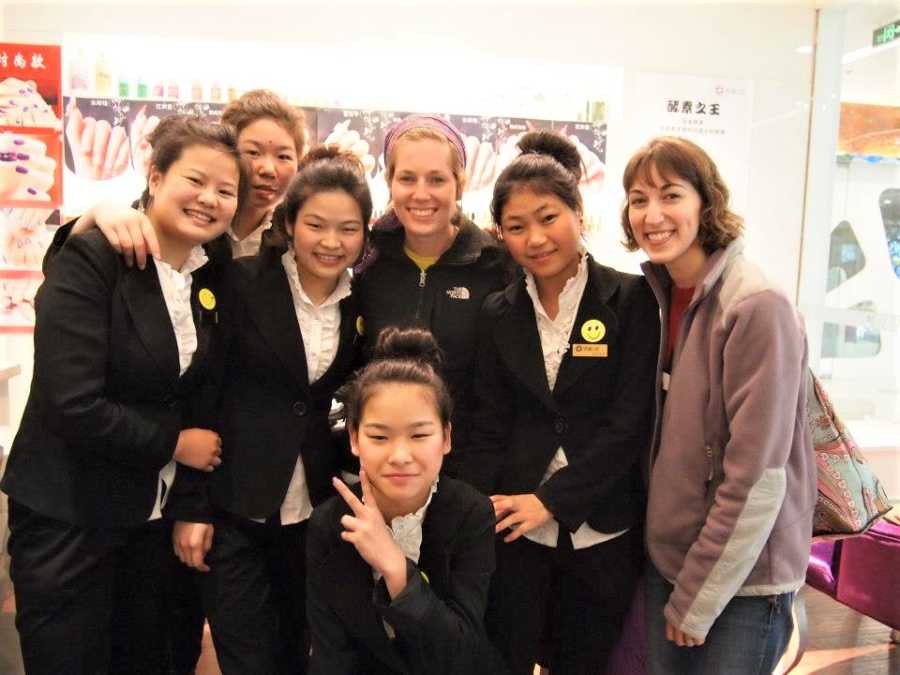 So, why do I want you to meet my Wuhan friends? I wish I could introduce them to you in person, but for now, paper will have to do. Because, when the news or social media posts are speaking about Wuhan, it's talking about them. About Eva and the fruit guy and my nail salon friends. They aren't a nameless mob, to be thrown together and generalized 'dirty' or 'sick' or anything else. And maybe you understand now why my mama bear's heart rises in zealous anger when someone suggests that since my son is Chinese, he, therefore, is infectious. 
You might be on your couch or in your car, fully healthy and able to go where you want. You might be at the store and able to walk right in and get exactly what you need when you need it. You might be sick and have to go to the hospital, but not fearing it to be overcrowded or under-supplied. For these and so many other reasons, we have so much to be grateful for in America. We have a duty to our humanity around the world to be polite on social media, sharing stories of courage under astounding hardship, or supporting others walking through this unprecedented trauma, which perhaps could be as simple as eating at your local Chinese restaurant.
Because it could be me and you lying in a hospital bed or stuck in our home for days or rejected by our community. How would you want others to show compassion for you?
So, can you help me prove my friend Eva wrong, along with millions of people like her, disheartened by all this unwanted negativity hurled at them lately? Can you help show my son and thousands of precious souls who might have dark hair and eyes, but call America home, what it looks like to show compassion over criticism?
Because if we all followed the Golden Rule, joined in unison during this world-wide crisis instead of pointing fingers, we could get through this coronavirus. Together.
Because, if there's one thing we've learned since bringing our beloved son into our forever family, it's this: we are better together.
We might look different or act different, but banding together we can change the world. One life at a time. One positive comment at a time. One smile at a time."
This is an exclusive story to Love What Matters. For permission to use, email Exclusive@LoveWhatMatters.com.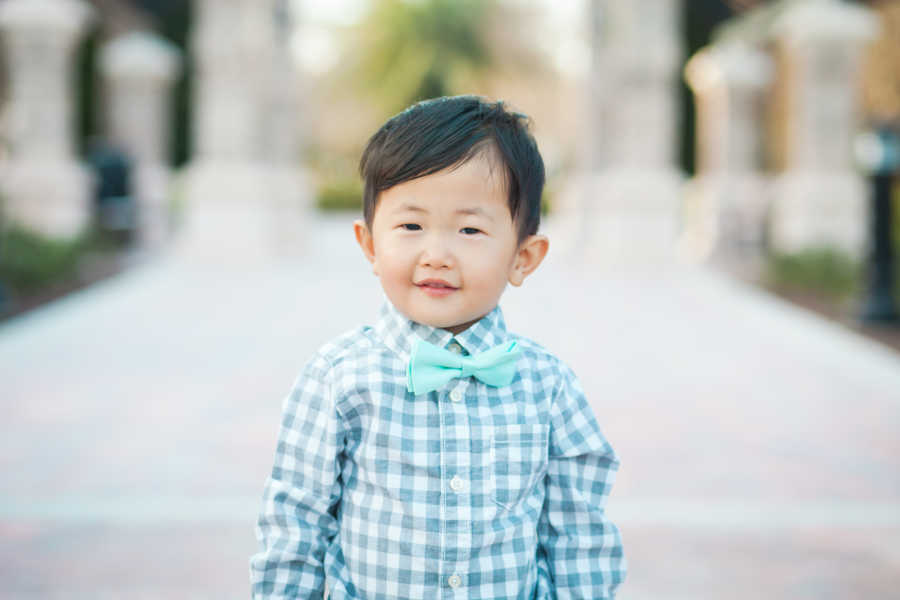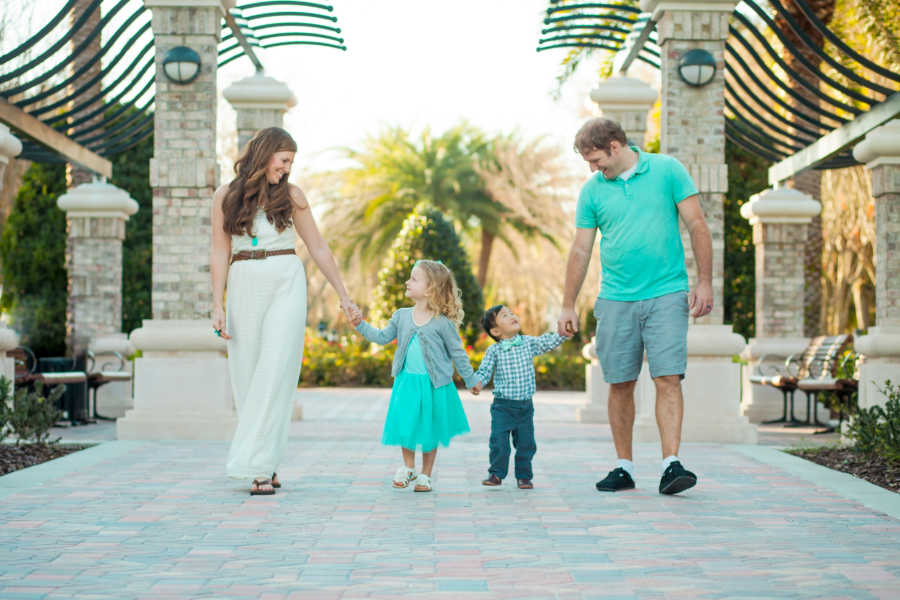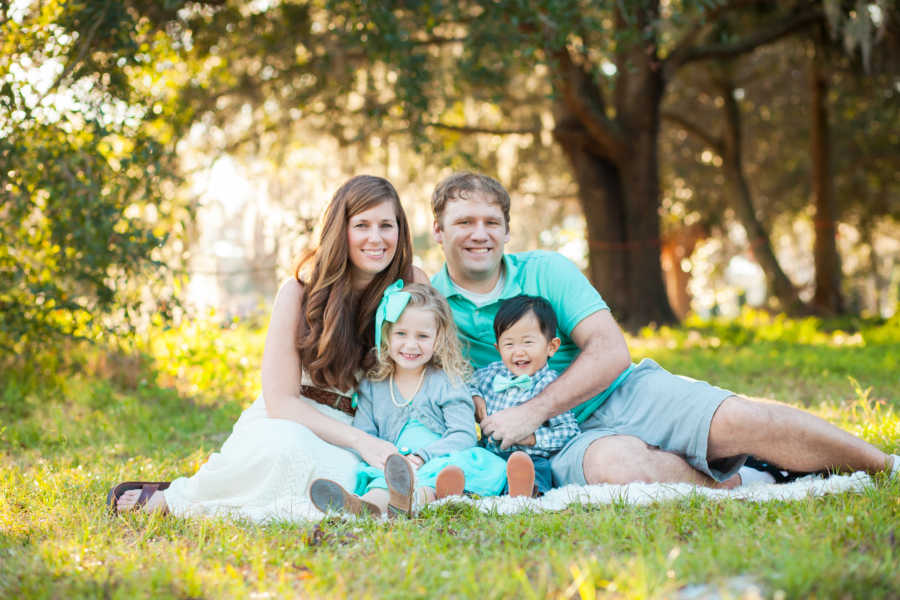 This story was submitted to Love What Matters by Brittany M. Be sure to subscribe to our free email newsletter for our best stories.
Read more stories like this:
'At 11, his adoptive parents abandoned him at a hospital, never to return. 'Mr. Peter, can I call you my Dad?' I began to cry uncontrollably.': Single dad adopts 11-year-old boy from foster care after biological, adoptive family abandon him
'Oh, are you babysitting?' 'They're mine.' I'm a 30-year-old single black woman with 3 white kids. Love has no color in my home.': Woman adopts 1 boy, 2 siblings from foster care, 'love is love, no matter the color'
Help us show compassion is contagious. SHARE this beautiful story on Facebook with friends and family.