"My birth mother's name is Angela. I thought I'd go to my grave not knowing who she was. But I met her for the first time on August 2nd, 2020 at 1:22 p.m. She is a kind and intelligent woman. In July, a friend visited me from New York. He encouraged me to contact her. The woman who cleans my teeth at the dentist's office, Cheryl, also encouraged me to contact her. These were the final pushes I needed. 
I sent her a Facebook message and she told me to call her. On August 1st, I called and explained I was looking for my biological family, and a genealogist believed we were related. Angela told me we were related. I asked her if she could tell me how we were related. She then said, 'I am your mom.' 
*Pause* You guys cannot even comprehend how floored I was when I heard those words. My heart was beating so hard. I am surprised it didn't pop out of my chest. *Play*  
I knew Angela was my mother last year thanks to my DNA search angel. I found her on Facebook and went through her page at random times over the past year. I knew by seeing her pictures, she was my mom.  
When we first met, we embraced each other. It was an unreal feeling. One of the first things I said to her was, 'I look like you,' with watery eyes. I tried my hardest to keep my tears in. I knew if I let one fall, the rest would not stop. Angela and I talked for a very long time. She answered some tough questions, explained her rationale behind her decision, told me about my biological family members, and apologized for what she did in 1996.  
I forgave her. 
I think I was in shock for the entire conversation because I can barely remember any of the details. One of the craziest things I can remember is her telling me I was actually born on July 10th, not 11th. I've been celebrating the wrong day for 24 years. 
I thought of my birth mom very often over the years. I found myself envious of others who got to hear statements such as, 'You look just like your mom,' or 'You are just like your dad,' because I did not hear it. I hated any type of appointment or form questions where I was asked to provide my family history. It was a constant reminder. I struggled with the question of 'Why didn't she want me?'  
It was a heavy burden for any child to carry. 
I think the world can be too judgmental when it comes to mothers. Angela had two kids before me and found herself pregnant with me in her early 20s. I cannot imagine having such great responsibilities at that age. I am a firm believer desperate times often call for desperate measures. Though abandonment isn't the ideal situation, young Angela felt it was the best way for me to have a life she could not provide me. 
She is a strong woman. She gave birth to me by herself at her home in Tennessee. She cared enough to feed, clothe, wrap a towel around me, place me near Magnolia Regional Health Center, and call the police to tell them where I was.  
Over the past week, we found out we like and do a lot of the same things.  
Overall, I have accepted the hard facts for what they are. I am getting the closure I desperately needed. Nothing will make up for lost time, but after many years, I am excited to build a relationship with this sweet, intelligent woman."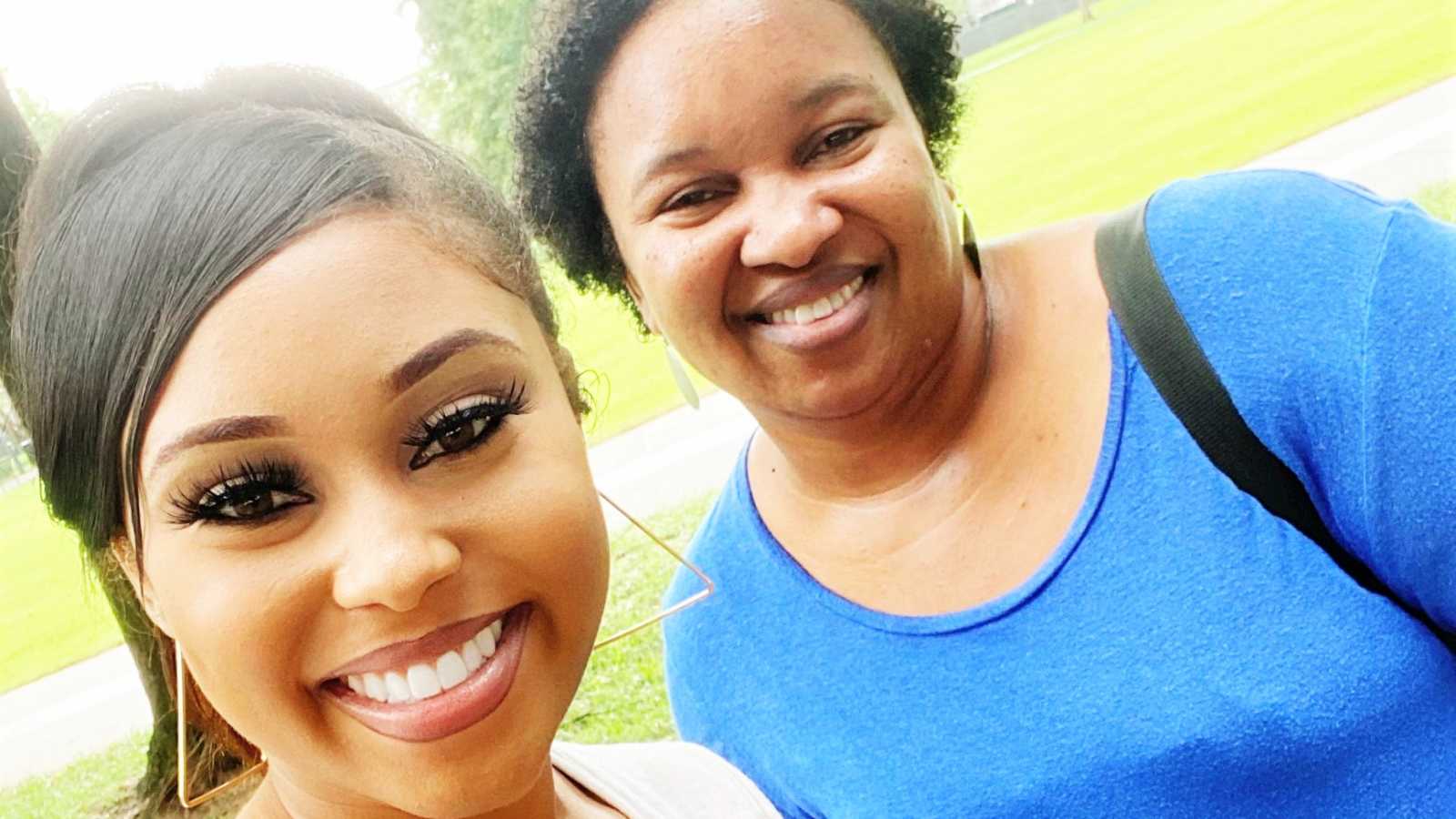 This story was submitted to Love What Matters by Janessa Hope. You can follow her journey on Facebook and Instagram. Submit your own story here, and be sure to subscribe to our free email newsletter for our best stories and YouTube for our best videos.
Read more stories like this:
'I've been looking for you my whole life, Papa, and now I get TWO dads for the price of one!!' I welcomed her with open arms.': Man discovers daughter after 'life-changing' DNA test, 'She is so incredibly beautiful, inside and out!'
'BAM. There it was. '50% DNA FATHER.' I knew he was out there, but he had no idea about me. He got the surprise of a lifetime.': Woman meets biological father 35 years later, 'He opened his heart and his home'
Spread beauty and strength for others. SHARE this story on Facebook with friends and family.