"As people often say, 'cancer cannot cripple love.' That is such a true statement and our family has experienced that first hand. As you all know, this past year has been very emotional and difficult. As mom's body has grown weak over the past months, the love between our family has only grown stronger.
Since I was a little girl I always dreamt of going wedding dress shopping with my mom to find the perfect dress for one of the most special days of my life. As mom's health began to deteriorate slowly over the year, wedding dress shopping occupied my mind more than ever. I couldn't imagine ever looking for the perfect dress without mom right next to me.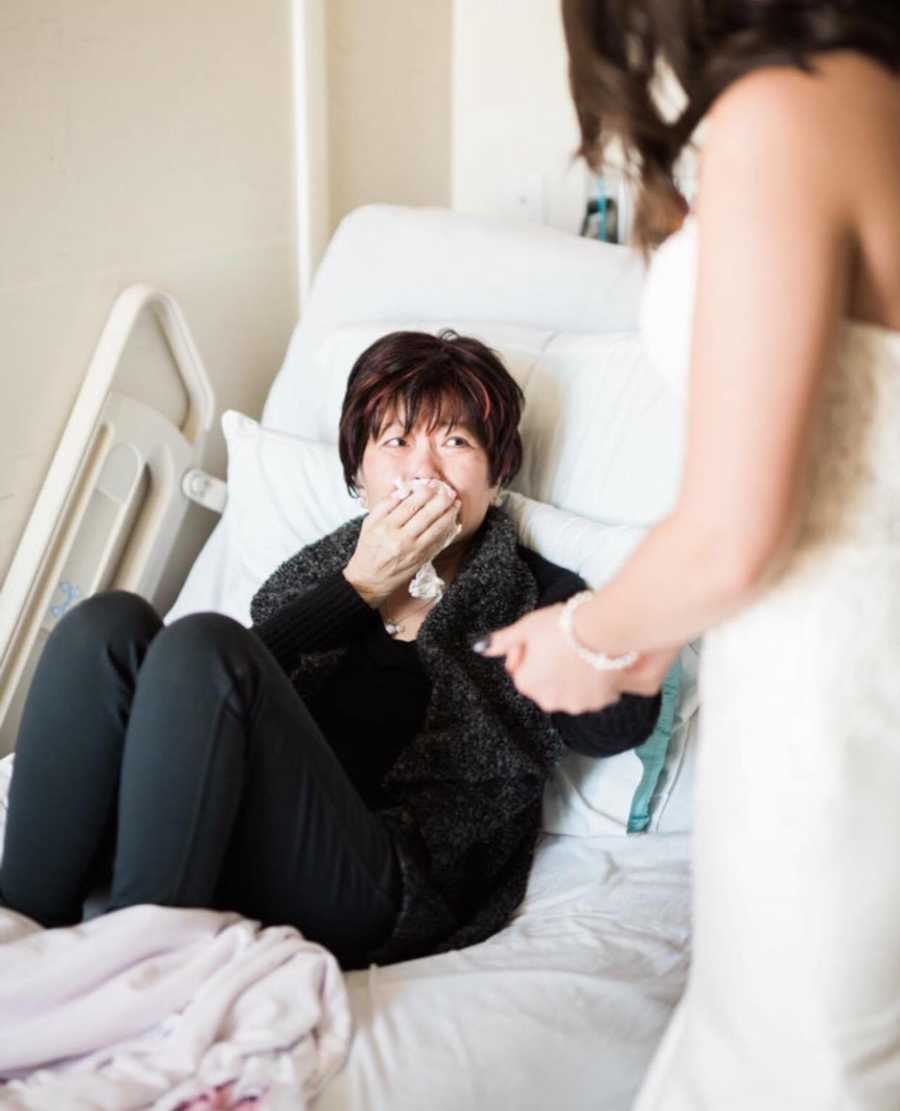 A few months ago after mom decided to discontinue chemotherapy treatment, she had a horrendously sick night at home. Although we didn't actually need a reminder, it did remind us of how quickly her health could take a turn for the worst. Mom and I sat at the kitchen table the next morning and held each other while tears streamed down our cheeks as we talked about how we could never imagine living without one another. We began talking about things we still wanted to do together. That's when I mentioned going wedding dress shopping early with mom to find the dress that I would wear on my wedding day years down the road (I'm only 19). It was an emotional few minutes but mom agreed that it was exactly what we should do.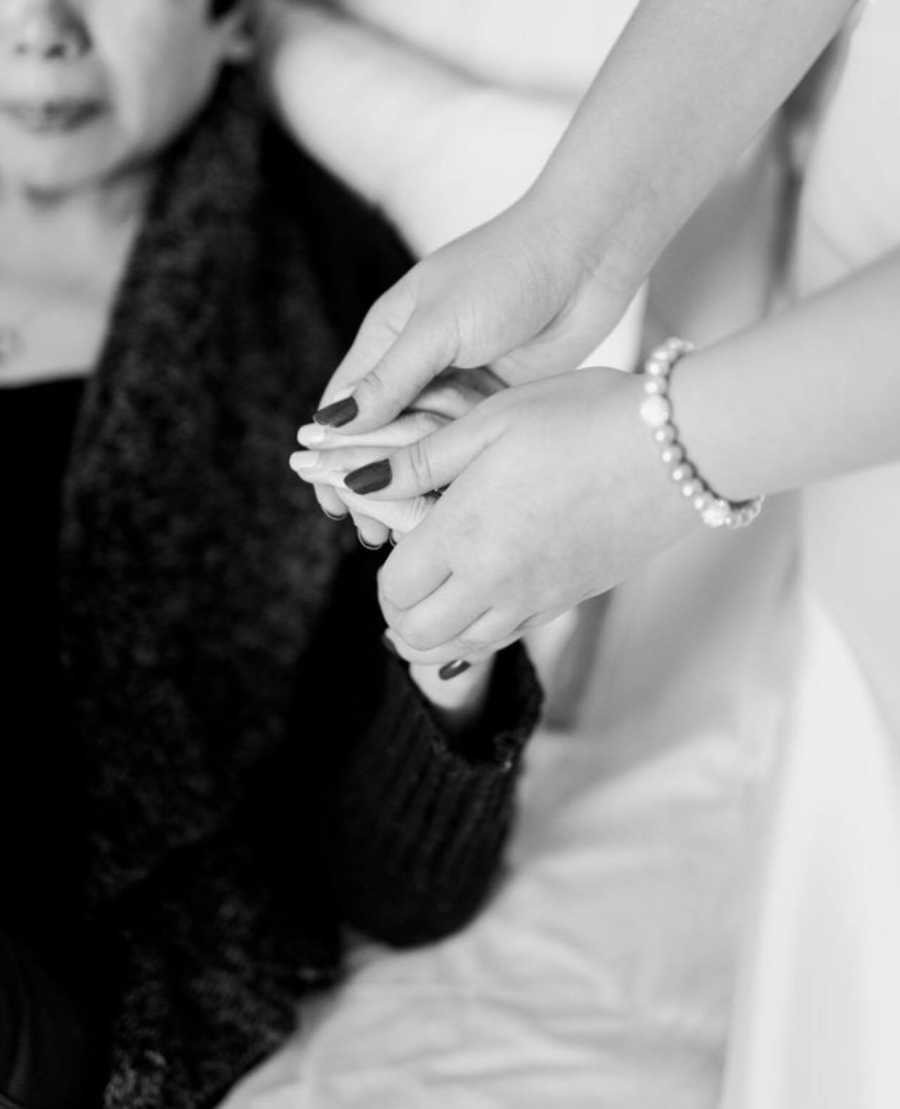 Not long after we had that talk, mom landed back in the hospital. With hopes of her getting stronger in the weeks to come, we didn't discuss dress shopping for the first month of her being in the hospital. As our family of 4 sat in mom's hospital room all day and night by mom's side, we could clearly see her tiny body getting weaker and weaker.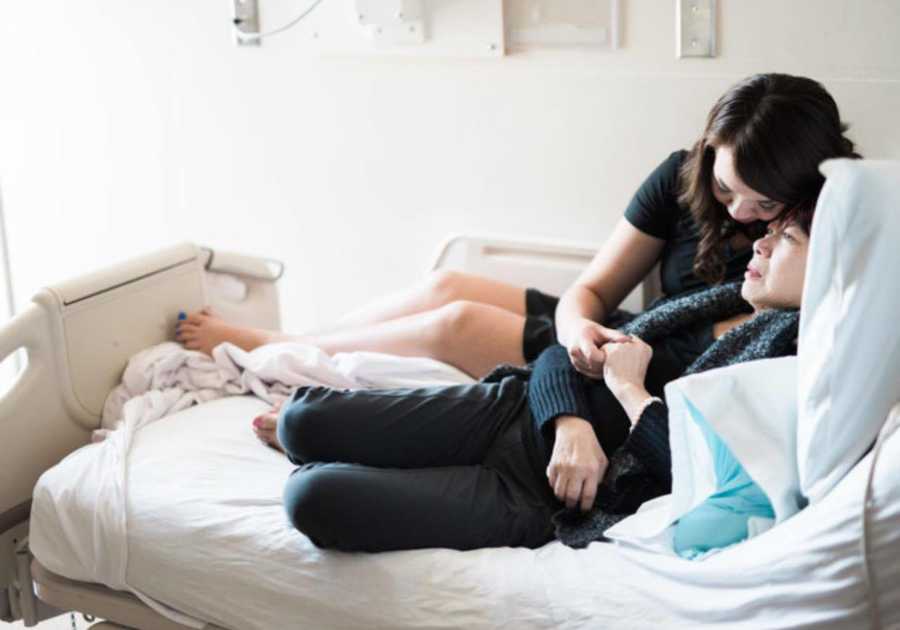 Just last week, Dad and I decided that now was the time to start making plans to make this dream of mine and mom's come to life. Dad and I stopped in to Devotion Bridal Lounge in Prince Albert. Tammy, the store owner welcomed us kindly and asked what she could do for us. Dad and I explained our situation and told her our plans of wanting to bring mom to her store from the hospital to be with me while I tried on wedding dresses. Tammy was more than happy to help us, she wanted to make the experience extra special for our family. She offered us a private after-hours appointment so we could have the store all to ourselves.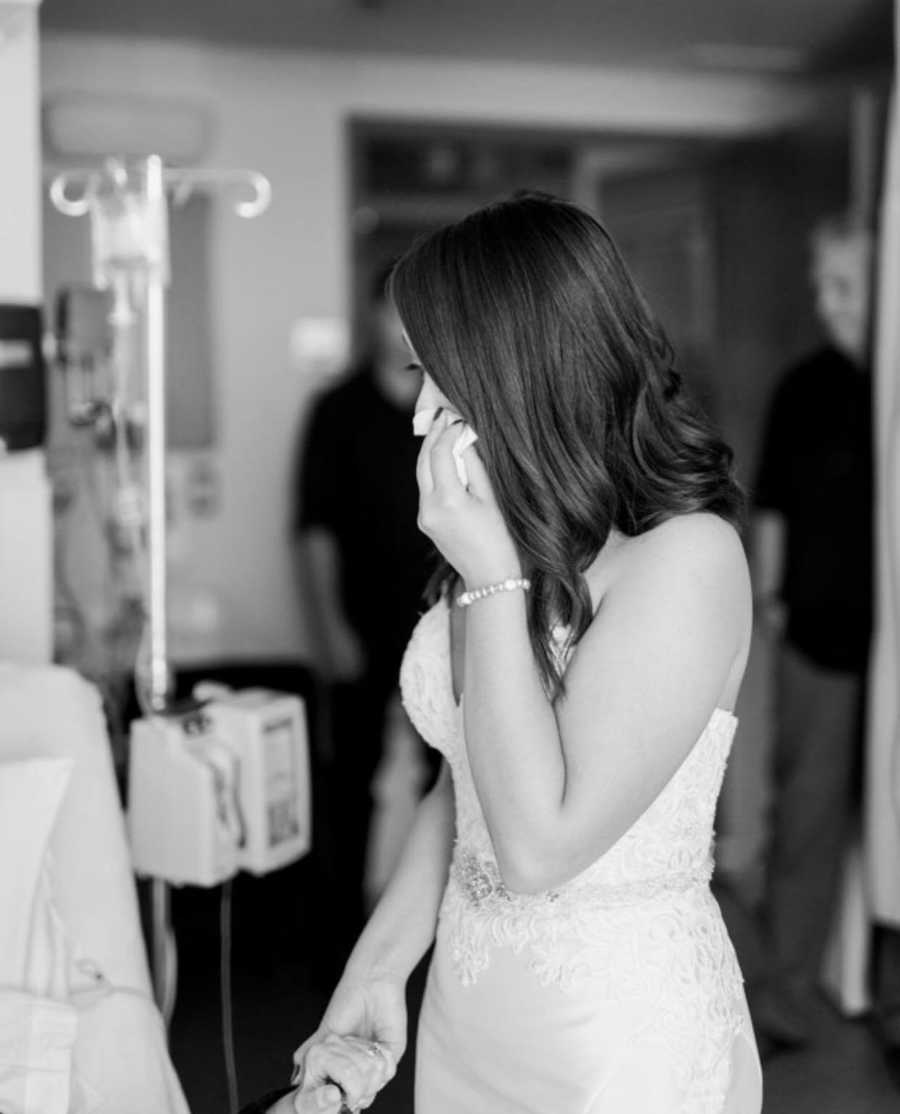 The following day (Saturday), we began making plans to take mom down to Devotion Bridal Lounge on a day pass from the hospital on Sunday. I reached out to Mason Neufeld Photography to see if she would be able to capture the moment. Mason said she would absolutely love to be there!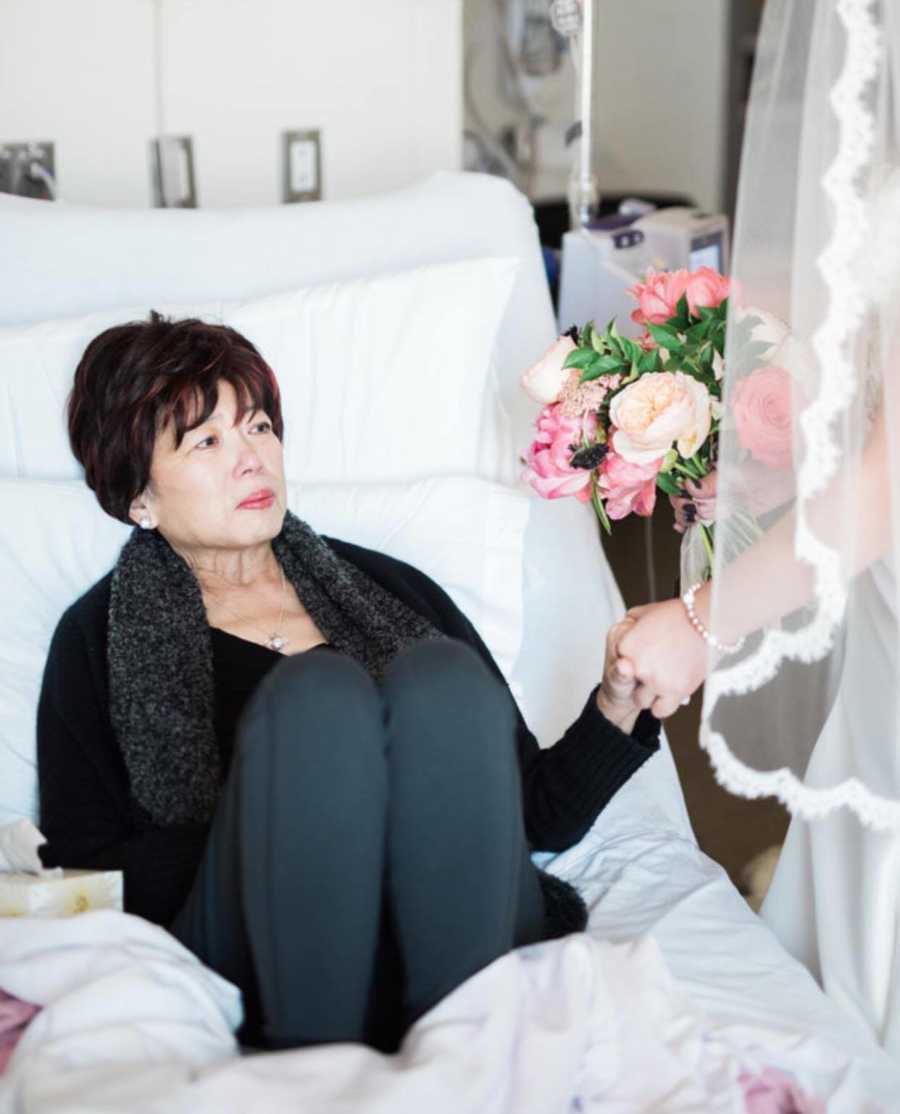 My dad, grandma and I went to Devotion Bridal Lounge on Saturday to try on wedding dresses and pick out some of my favorite ones to show mom the next day. Plans were all made by Saturday afternoon. Throughout the remainder of the day on Saturday, mom's health began to decline. She felt very sick and weak. Saturday night, we all realized that mom's body just wasn't going to allow her to make it to the store the next day. As reality set in that night, we all sat on mom's hospital bed in tears trying to accept the idea that mom and I would no longer be able to share that moment together. I contacted both Tammy and Mason and explained that mom had become too sick to follow through with our plans and that we would have to cancel.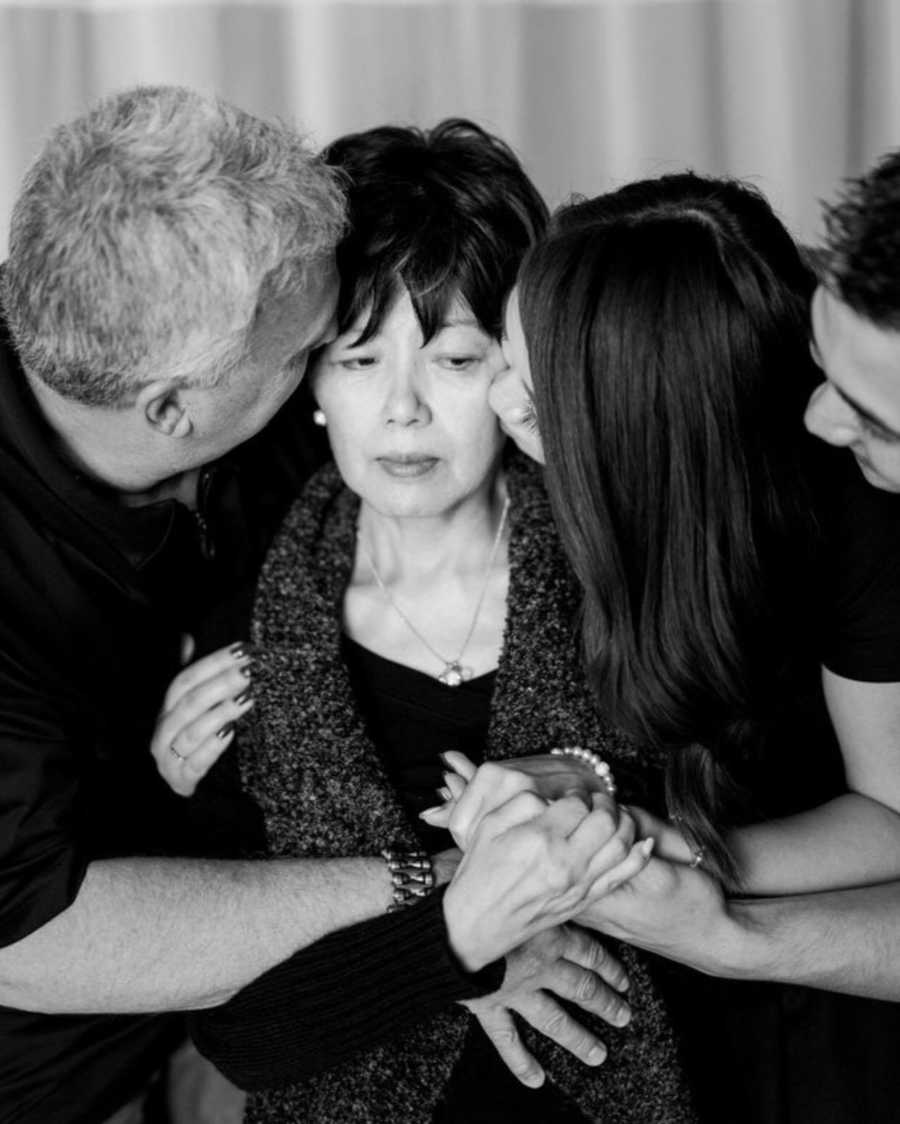 Mason and Tammy communicated with one another late Saturday night and put their whole hearts into making this moment happen. They decided that they would do whatever they needed to do in order for it to all work out. They went way over and above and decided to bring all of my favorite dresses up to mom's hospital room to try on with her.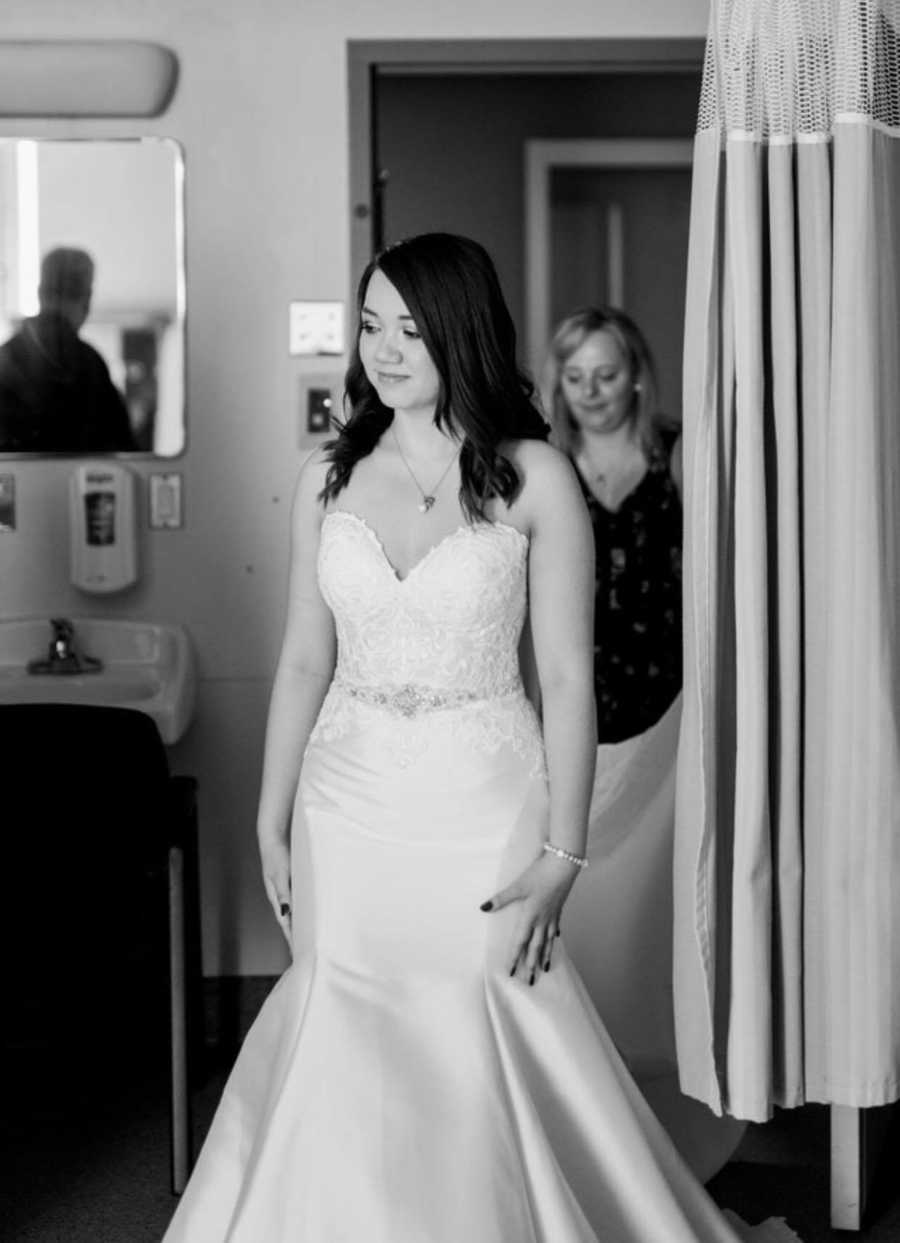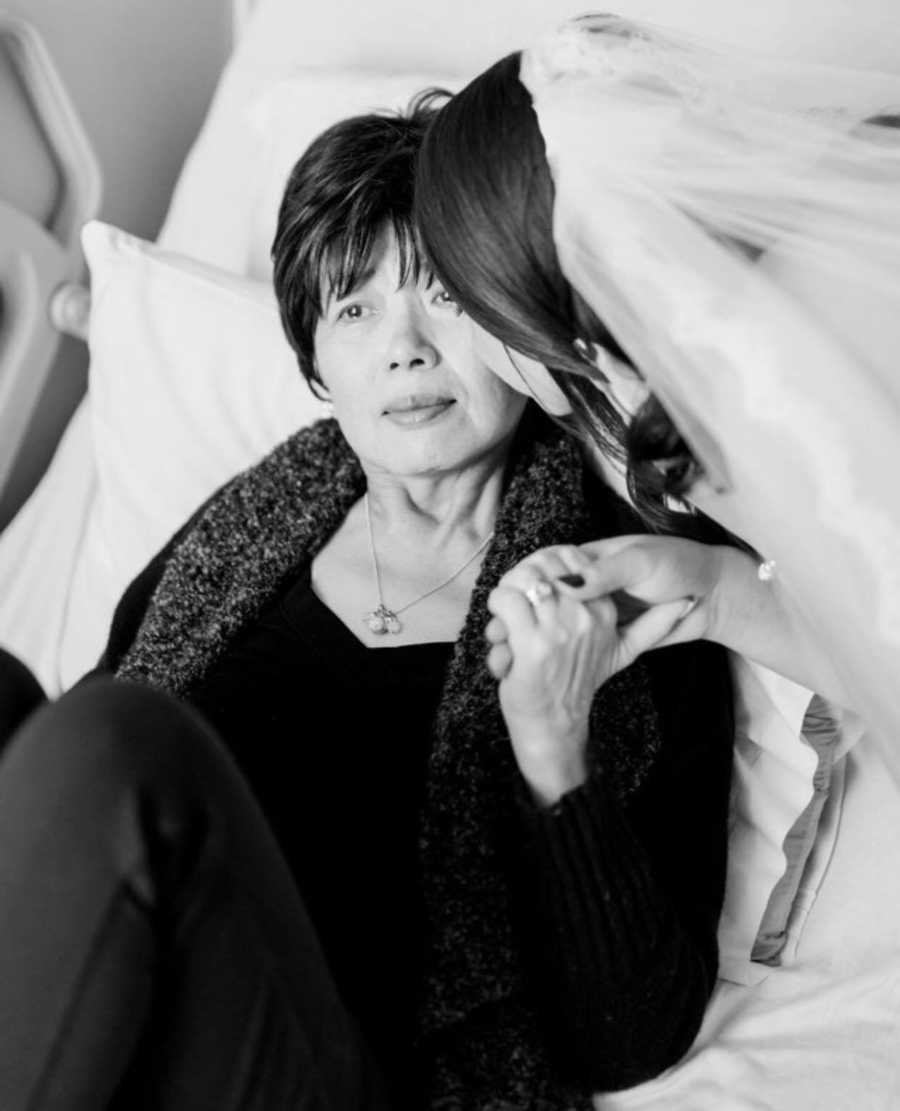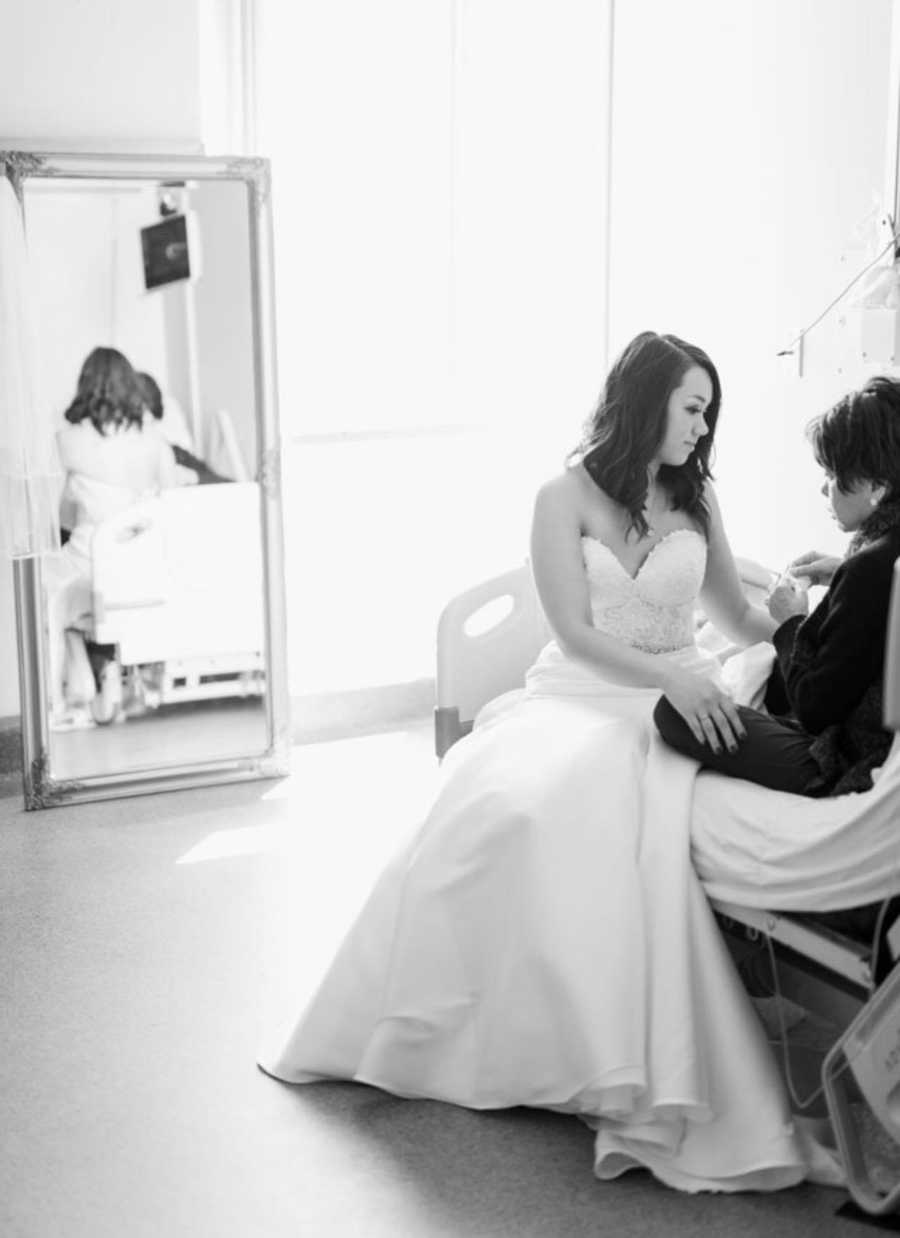 Sunday afternoon, Mason, Tammy, and Tammy's helper Anika arrived at the hospital with the dresses, veils, etc. Mason captured every single emotion and moment in our hospital room that day. The photographs she took brought us to tears and left us speechless.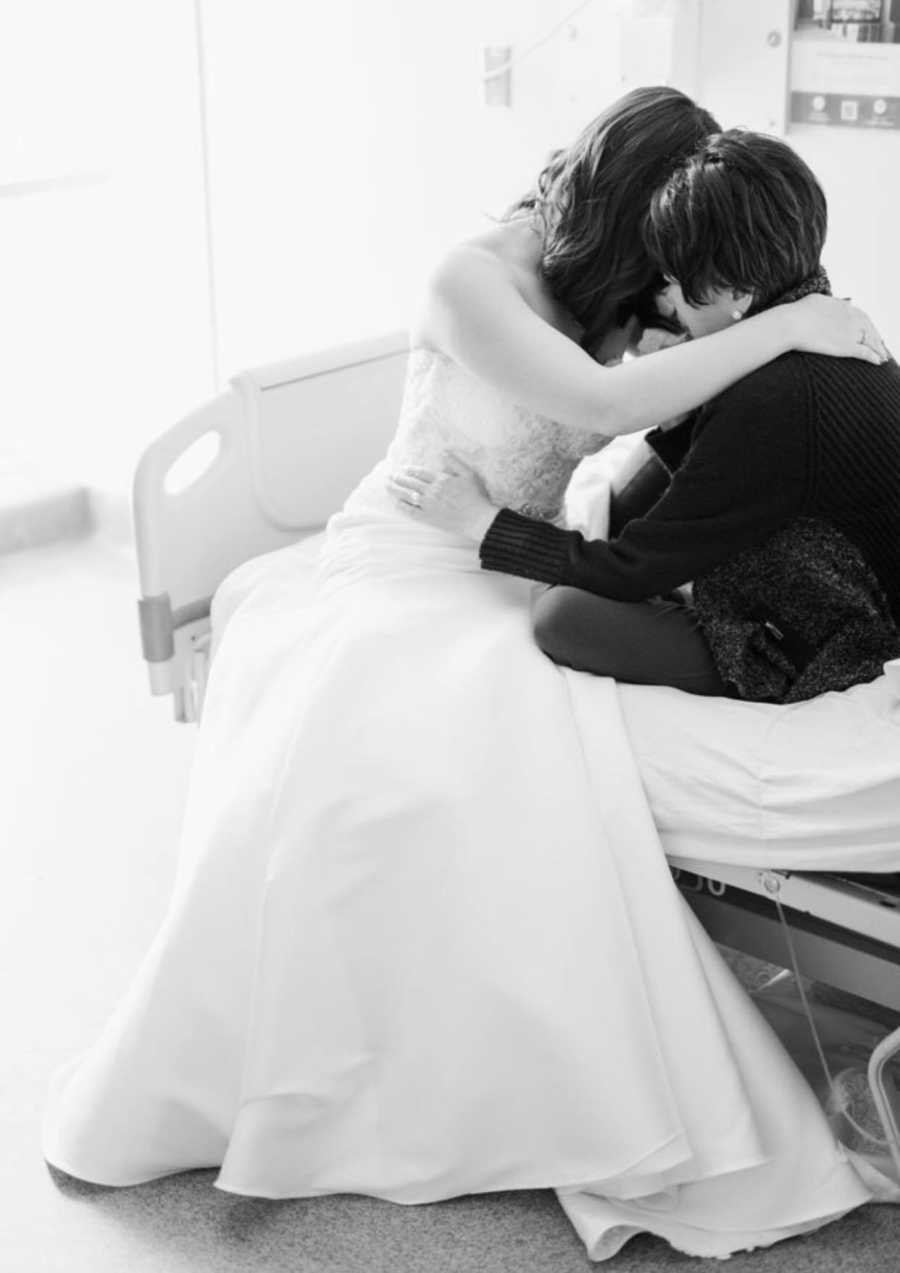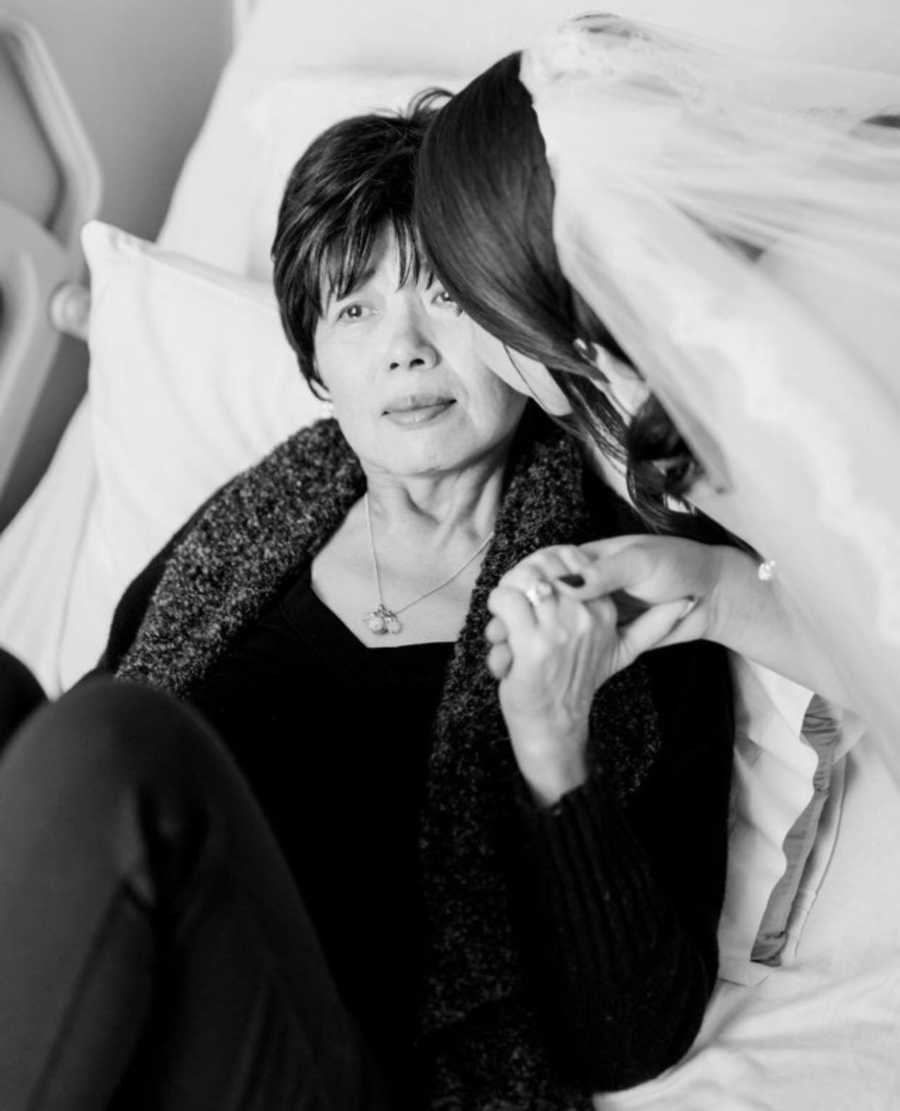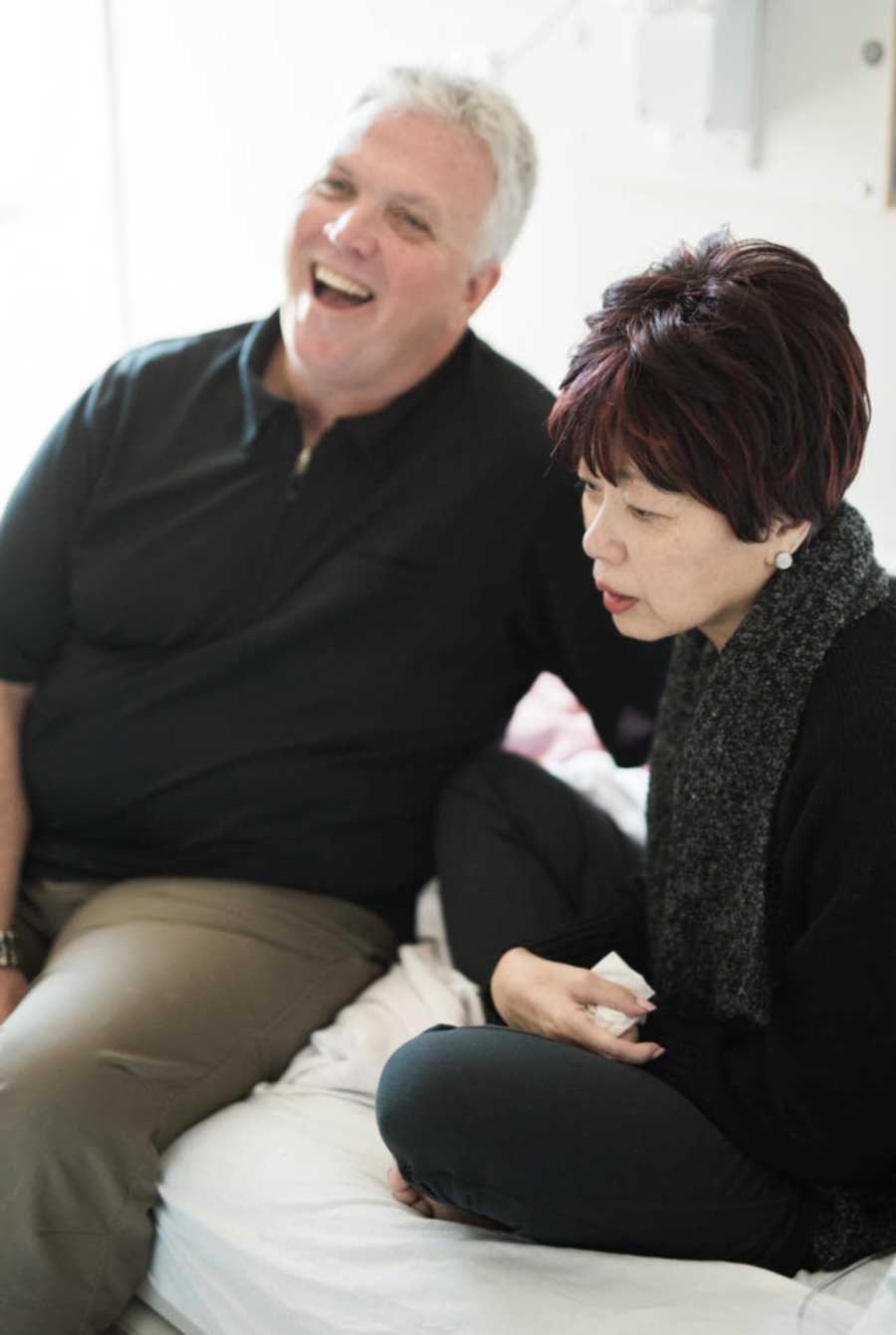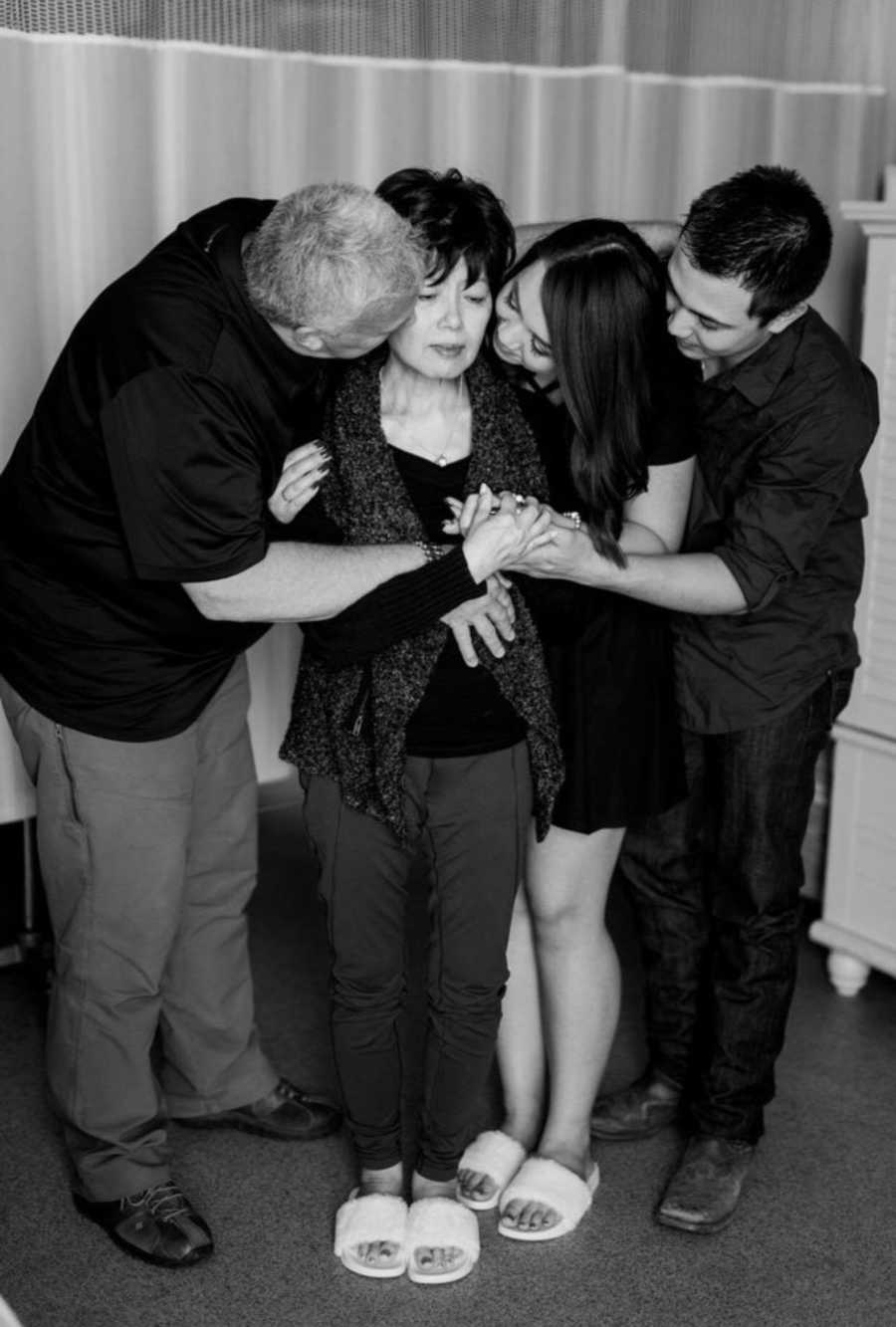 These photographs mean more than words could ever describe and we will forever be grateful for the kindness and generosity that Tammy, Anika, and Mason showed us this past weekend. This moment meant more to our family than I can express. Without their kindness, my mom and I would not have been able to share this moment together. I will cherish these photos and the dress that mom and I chose, for the rest of my life."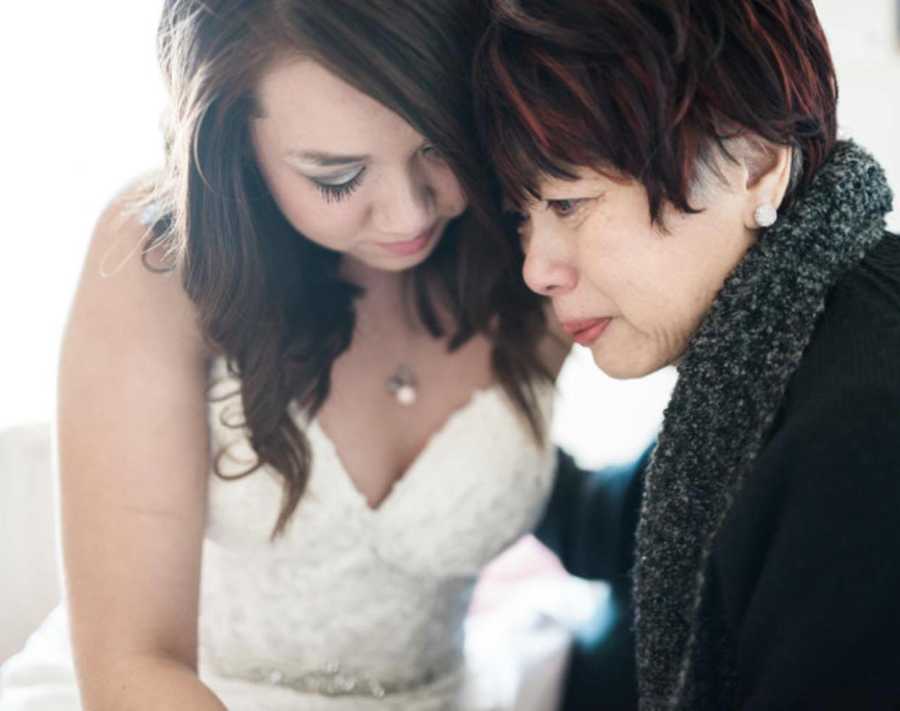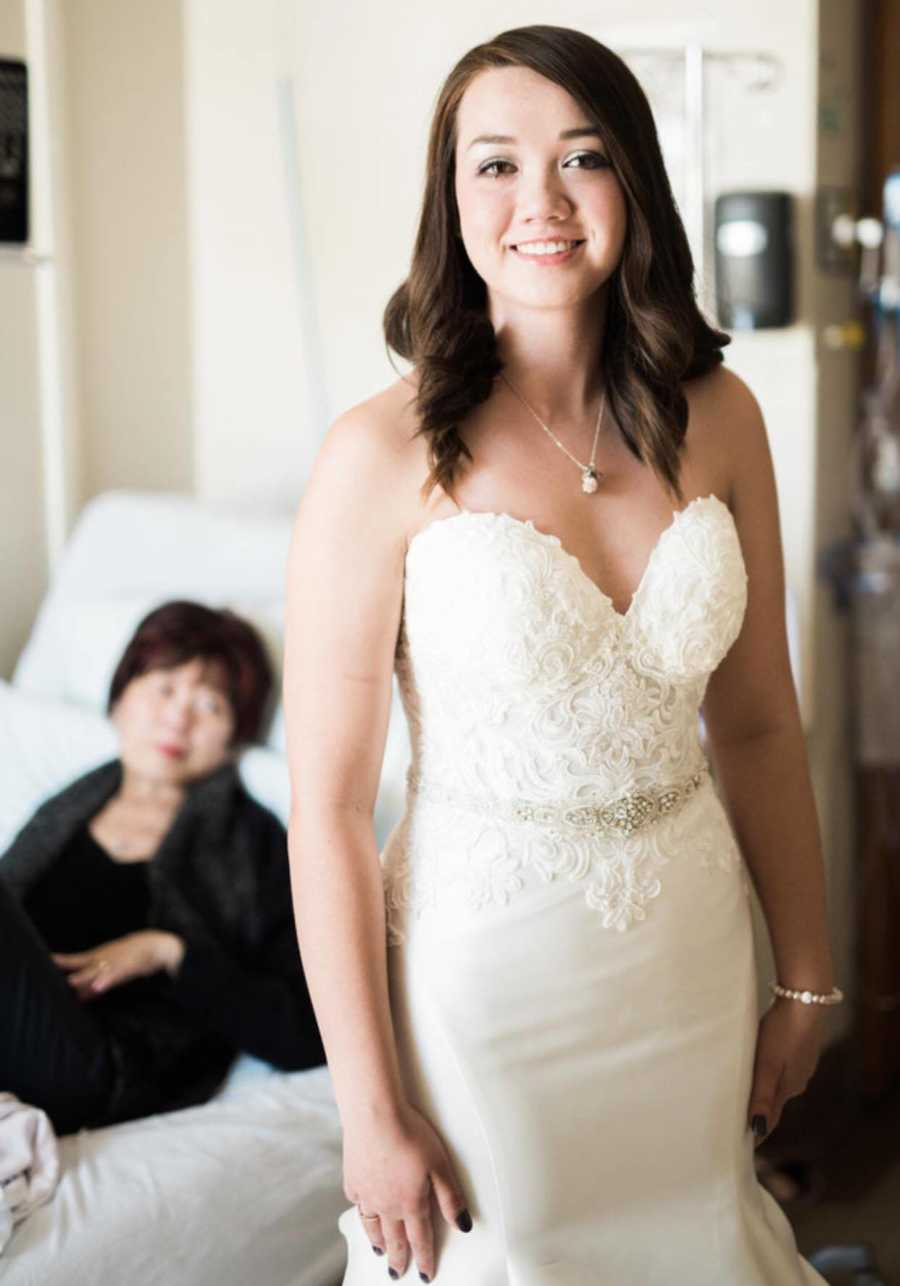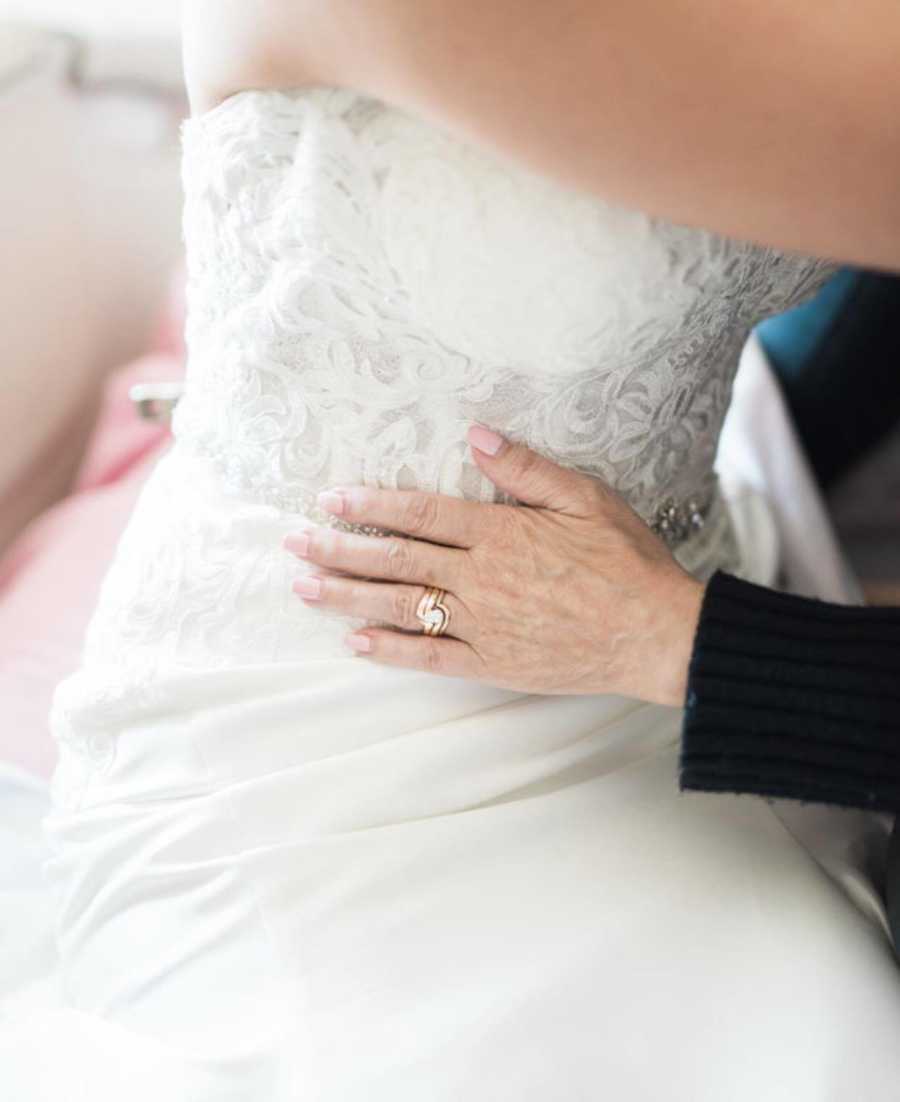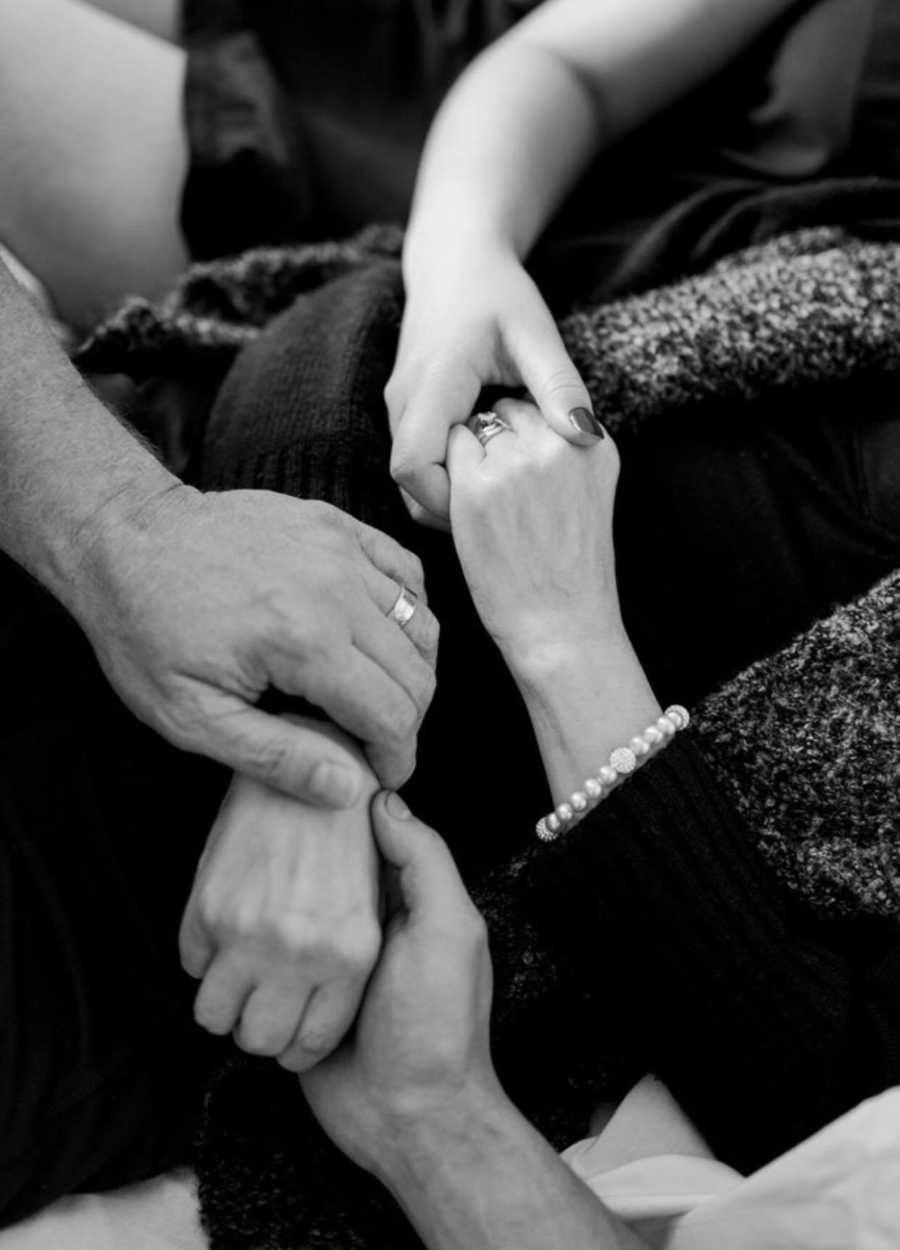 This story was submitted to Love What Matters by Lexi Verge of Saskatchewan, Canada. Submit your story here, and subscribe to our best love stories here.
Read more stories like this here:
After Grandpa Suffers Stroke, Bride Travels 800 Miles To Bring Wedding Dance To Him
'His cancer is back and it's not good.' Our time was ending, but I wanted my daddy to walk me down the aisle, husband or not.': Daughter stages tearful 'fake wedding' for father dying of cancer
'We should get married at the hospital.' I shot him down. 'Babe, you're getting out. I have hope.': Woman loses husband to cancer 5 days after wedding, 'He was the man of my dreams'
Please SHARE this story on Facebook to encourage others to cherish every moment and love what matters most.