"It all started with his stomach hurting. We thought it was just acid, or reflux. We went to the hospital three times, to be exact, in the span of about 3 weeks, and they just kept telling us it was reflux and to 'wait until your GI appointment.' They actually treated us like we were seeking pain medication, which annoyed me because you could clearly tell Chris wasn't faking it. He was actually uncomfortable and in pain. He had a GI appointment set up, but it was about a month out because they were so booked up, and that was with us telling them about his pain and us needing to get him in as soon as possible.
When we had gone to the third hospital, Chris had left work early and had his coworker take him to the ER because he was in so much pain. He called me and I headed there as soon as I got off work. This hospital finally took him and his pain seriously, ran tests, and did scans. While sitting in the room waiting, the doctor came in and said they found a mass in the top part of his stomach. They did not know what it was yet, but that's what they found on the scan. When the doctor left, he looked at me and said, 'Babe, what if it's cancer?' I said, 'There's no way, you're young, healthy and the boys and I need you. There's no way.'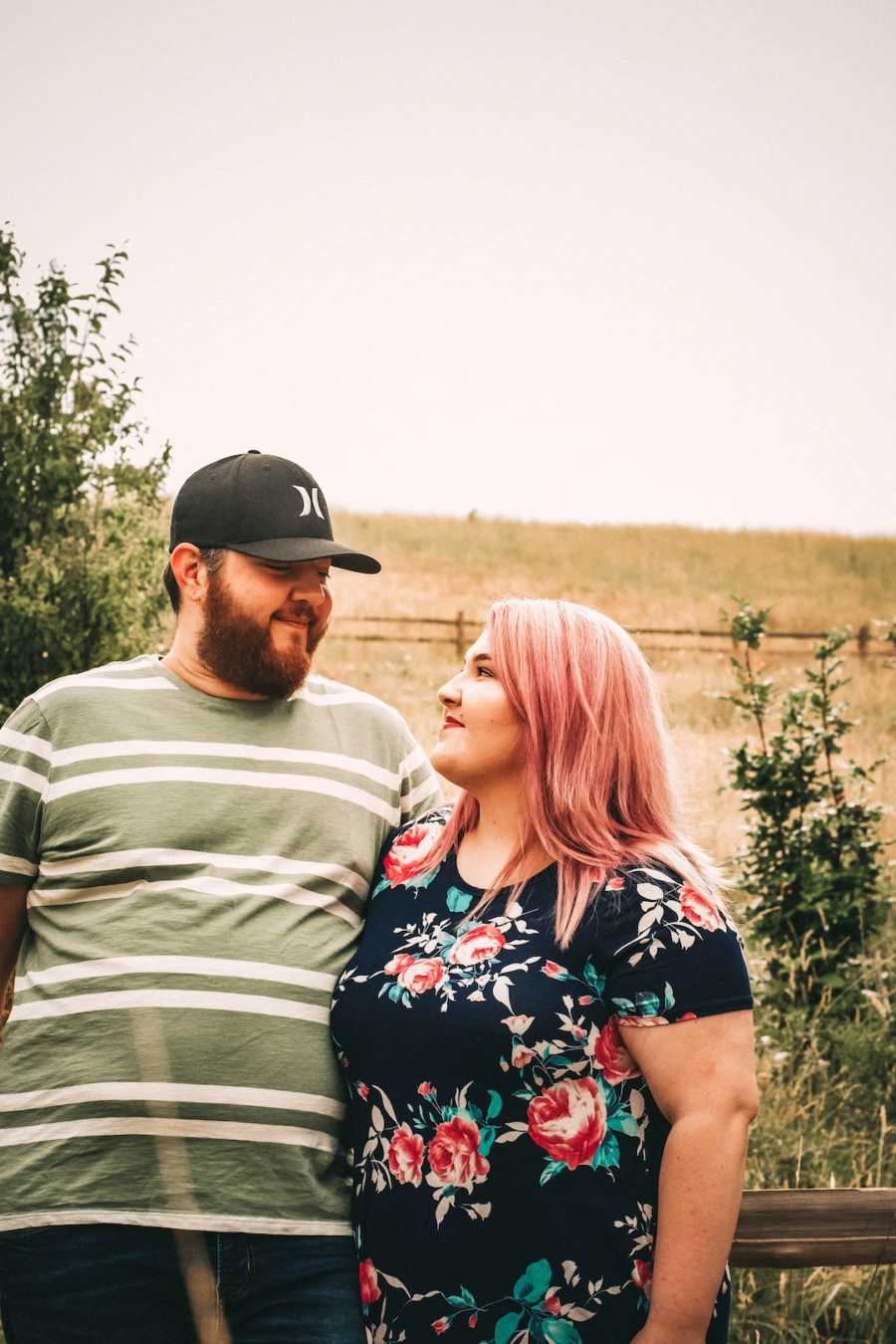 They then admitted him to the hospital to run more tests and to do a biopsy. I was at the hospital after work every day with Chris to be with him, I was worried about him. We were all worried to get the results of the biopsy, but obviously hoping and praying they would come back noncancerous. By Saturday of the same week, we had the results, the whole team came into Chris' room to give us the news. All I remember is, 'Unfortunately, it's cancer.' I lost it. My mind went numb. I couldn't even imagine how Chris felt.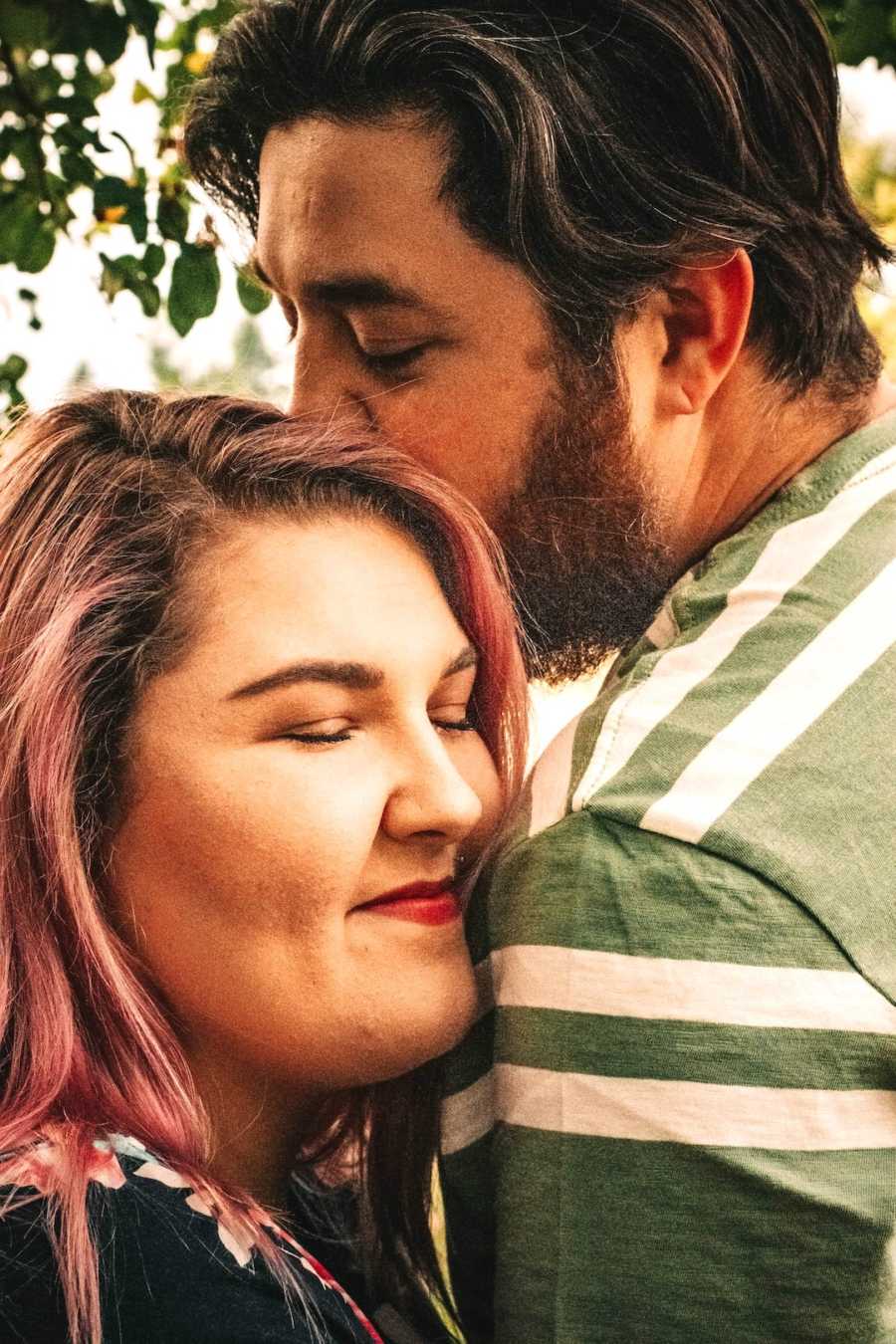 Now we knew what the cause of the pain was, we could not just treat the pain but also treat the illness. He decided he was going to do the treatment the doctors suggested, which was chemotherapy. Chris had to stay in the hospital for a little while. I can't remember exactly how many days this first stay was, to be honest. After finding out it was cancer, I had so much on my mind. I had to think about taking care of Chris, getting him to all of his appointments. Taking care of the boys, getting them to and from school. Taking care of the dogs and the house. And taking care of myself as well. My dad and best friend helped me so much. And Chris's dad, stepmom, and brother were also a lot of help.
I'm just a really stubborn and hardheaded person and think I need to do everything on my own, so that's what I tried to do. It obviously didn't work out; I needed help. Especially with the boys, I needed help picking them up from their after-school program and getting them fed, showered, and in bed so I could go up to the hospital and check in on Chris. My best friend, Meisha, helped me with the boys a lot. She was always the one I could text, even last minute to grab them after school. I took them to visit their dad often too because they missed him so much since he was in the hospital so often.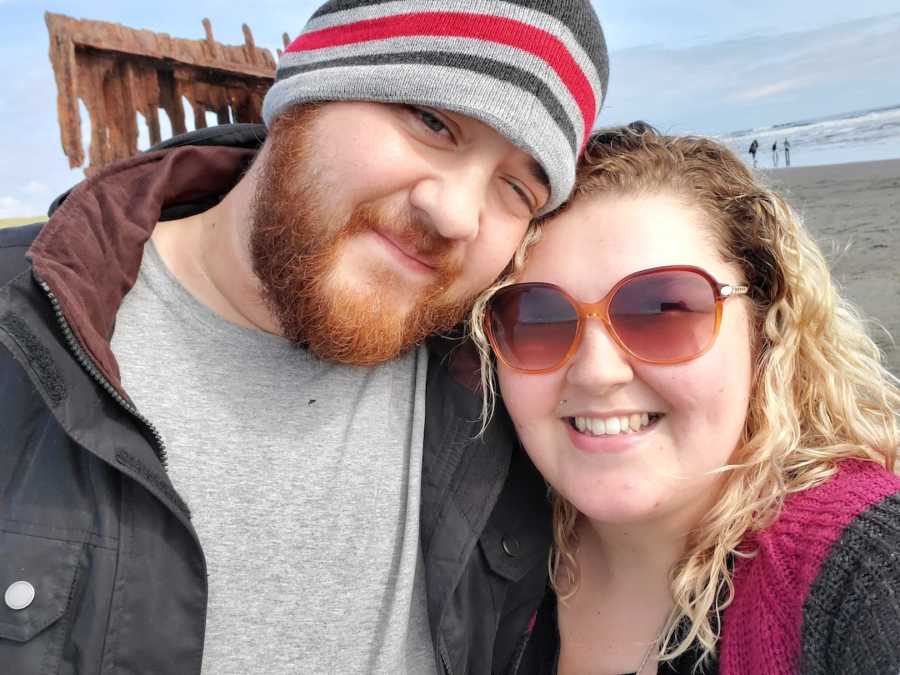 The number of appointments you have when you are diagnosed with cancer is insane! I think Chris had like three or four a week between his primary doctor, blood work, getting his port in, getting fluids before chemo, and finally getting chemo. By this point, Chris was completely out of work. He could no longer safely do his job as a Glazer/Shower installer at a glass company, and he decided to resign. It was an extremely hard decision for him to make because he loved his job, his coworkers, and his boss. But it was just no longer safe for him to work due to the pain he was in and what the chemo was doing and would eventually do to his body. I was taking off work anytime Chris had an appointment, and anytime he needed me at home or when he was at the hospital, which at this point was more often than not.
After his diagnosis, he was in and out of the hospital so much because we just couldn't get a handle on his pain. We would get it under control in the hospital, go home and he would be fine for a couple of days, then we would have to go back because the medication concoction was no longer working. Every time Chris had to go to the hospital, his stay there got longer and longer.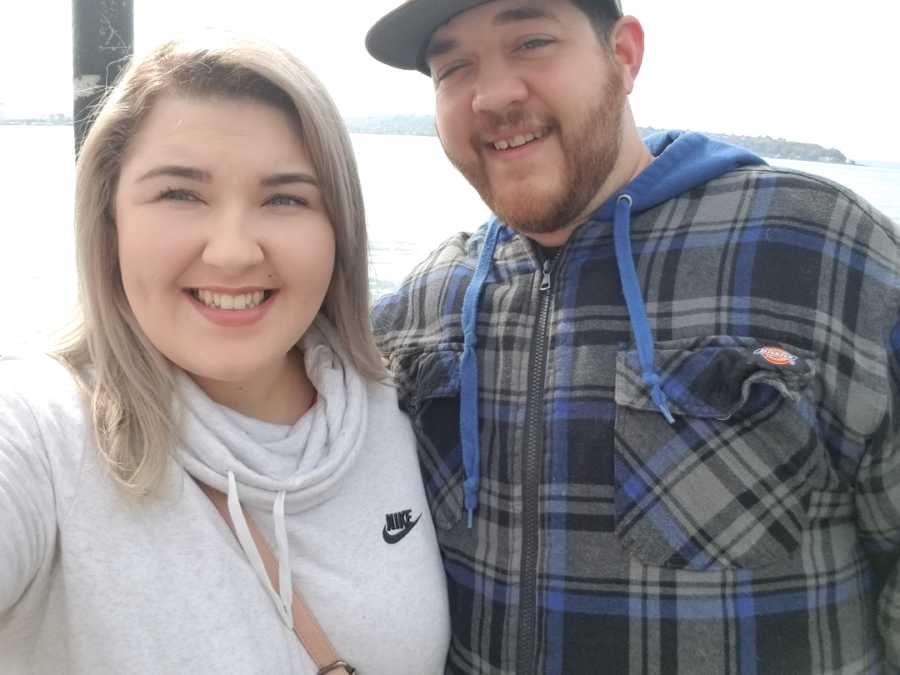 We decided we wanted to tie the knot! It was obviously not ideal, to have to rush a wedding in a few weeks. But we wanted to get married and it seemed like it was going to be now or possibly never. We decided November 9 was the date, so a friend and I started planning! We had all of the things we needed, and a lot of people donated their time and things to help us have our special day. We reserved The Oaks Pioneer Church, perfect for a sweet, intimate, small wedding. Someone offered to do the photography for the wedding, and I got my dress altered. I got the boys their outfits, and Chris his suit as well.  My grandma offered to get our cake and all of the food. We opened it potluck style so guests could bring food items as well. I started buying cute little wedding stuff on Amazon and at Hobby Lobby. And my mom even flew into town to be here for my big day! Even with all of the stress, I was getting more and more excited, and so was Chris!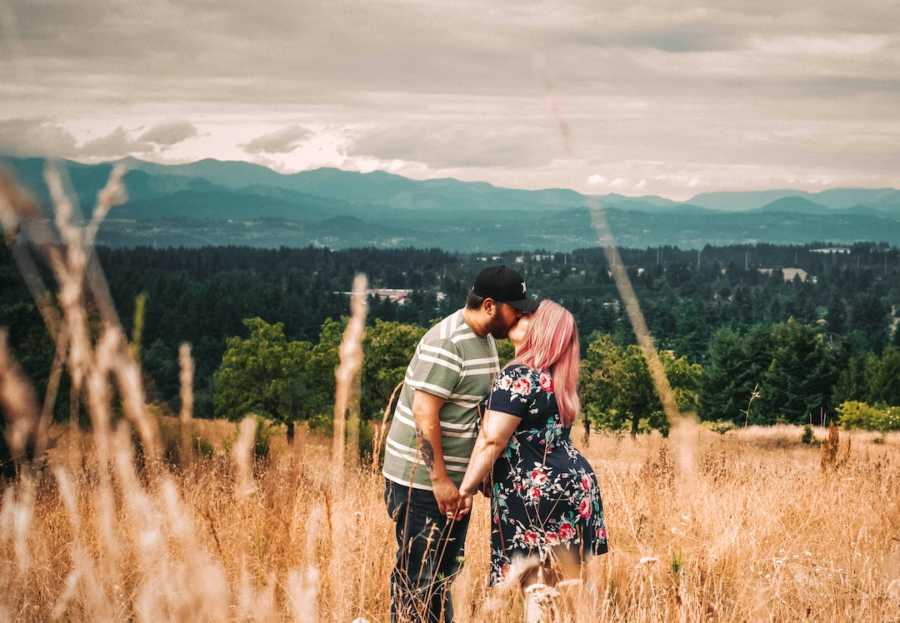 As the days went on, it started to look like Chris was not going to get out of the hospital in time for the wedding. I was still holding on to hope, but it was slim. We were about a week out at this point. His pain was just not getting better, and his body seemed to be getting weaker. The nurses and doctors knew we had our wedding planned and were trying their hardest to get his pain handled enough to get him out in time. Chris mentioned to me possibly getting married at the hospital, I shot him down instantly and said, 'Babe, you're getting out. It's okay, they'll have your pain handled and we'll be ready for the wedding. I have hope.' He said, 'But what if they don't? We need a backup plan just in case, and I don't want you being upset that things were changed so last-minute.' I agreed and told him if they didn't have his pain controlled, we could get married at the hospital.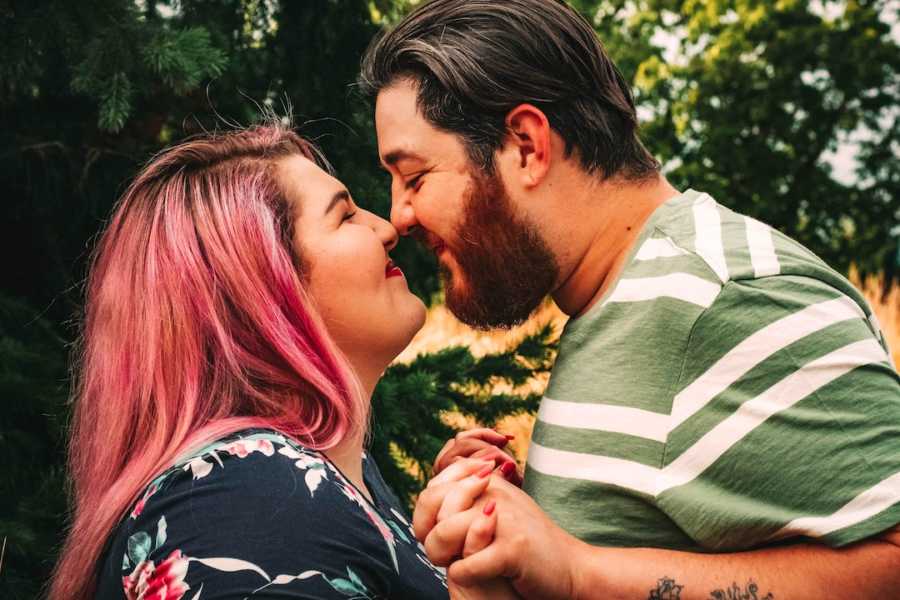 The day before the wedding, we made the decision we were getting married at OHSU, in the Oncology unit! The morning of our wedding, I headed over to my grandma's with my mom to get ready. A friend from beauty school was doing my hair and make-up, and a couple of other friends were also meeting us there to get ready. It was absolutely fantastic! The nurses were so great and they decorated the two waiting rooms for us. Helped all of my family and guests set everything up in the rooms. The nurses were even excited to have a wedding at the hospital, they told us they had never had a wedding there before. We thought that was so crazy! So many of our family and friends showed up to witness our love on that beautiful day. It was the best day of our lives, if I could do it over again I would a million times. I didn't have a stress in the world. It was like just Chris and I were there celebrating our love for one another. It was the best thing ever.
As I started walking down the 'aisle' to marry him, I was crying before I even saw him. His vows… oh my god. They were everything. I play them over and over in my head. One year and 4 months later, I can still hear his voice say those sweet words, they were like music to my ears. He always knew just the right things to say. He was the sweetest, most kind, and gentle man I had ever met in my entire life. The best man, and when I say best, I mean the best. He was the better part of me, he made me a better person, he brought the best out in me always.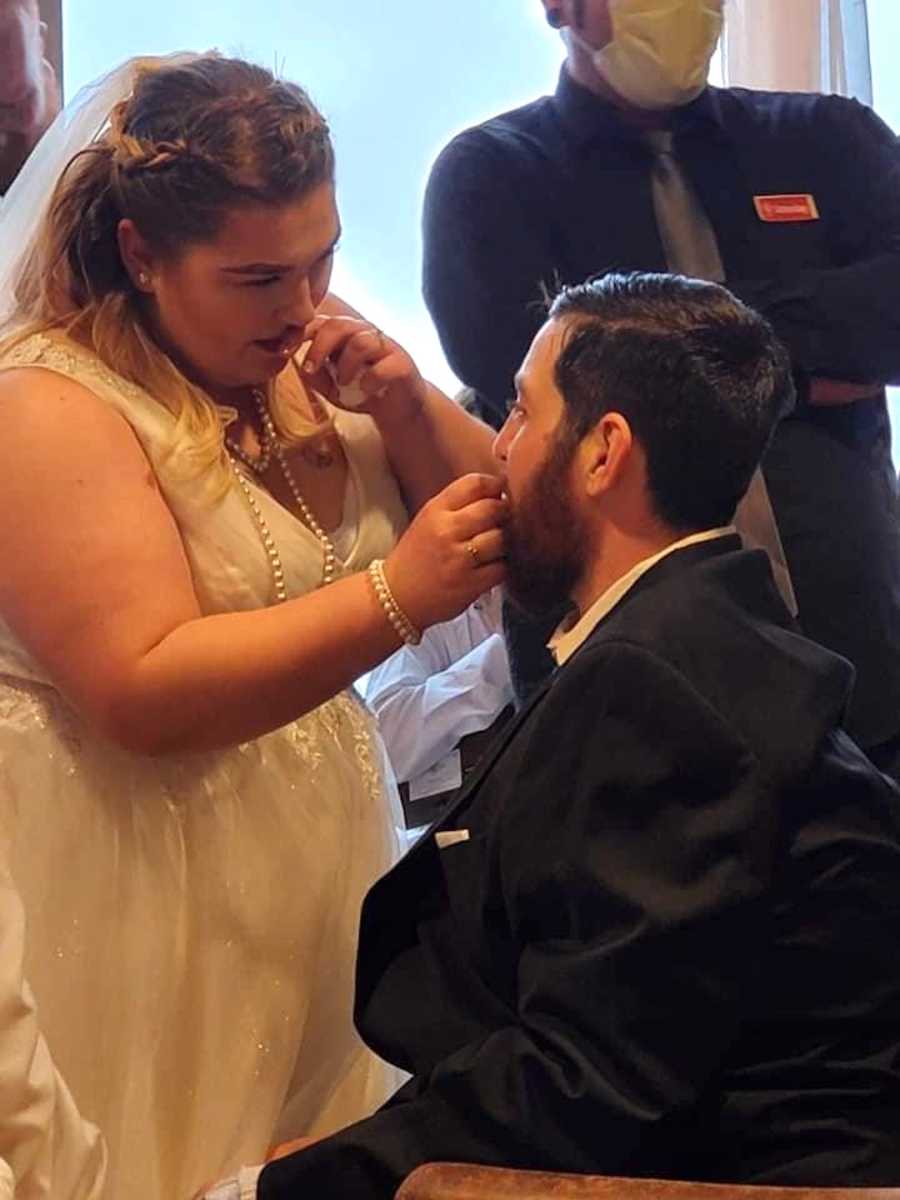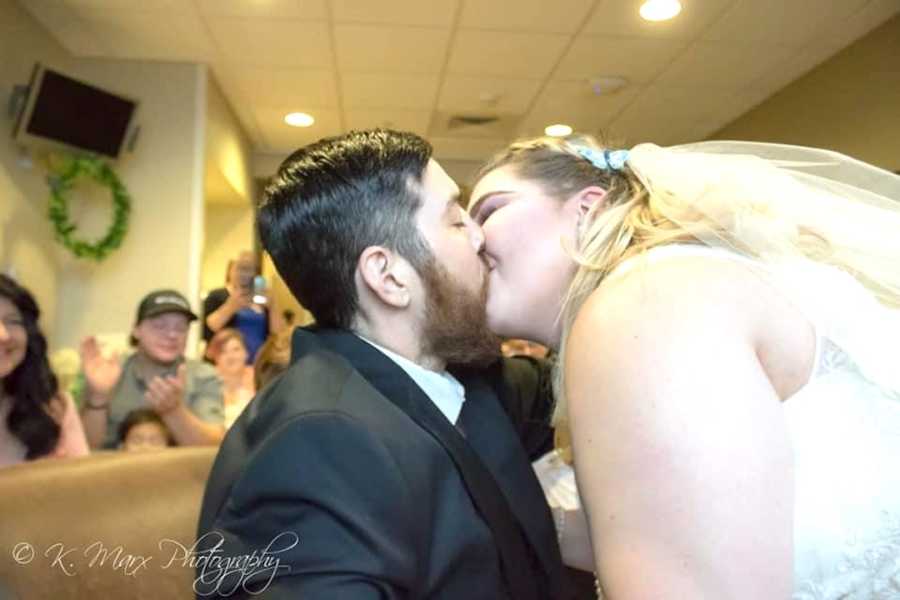 Five days after we said, 'I do,' I lost the man of my dreams. In that moment, time stopped. I didn't know what to do anymore. I was instantly lost. I watched the love of my life take his last breath right in front of my eyes. His dad and brother had stayed the night with him the night before to spend some time with him, I had spent the previous night. Because we were told the cancer was moving faster than the chemo and he didn't have much longer, he chose comfort care instead of continuing to fight. I respected his wishes. He was tired, his body was tired. I knew it, but deep down I didn't want it to be true.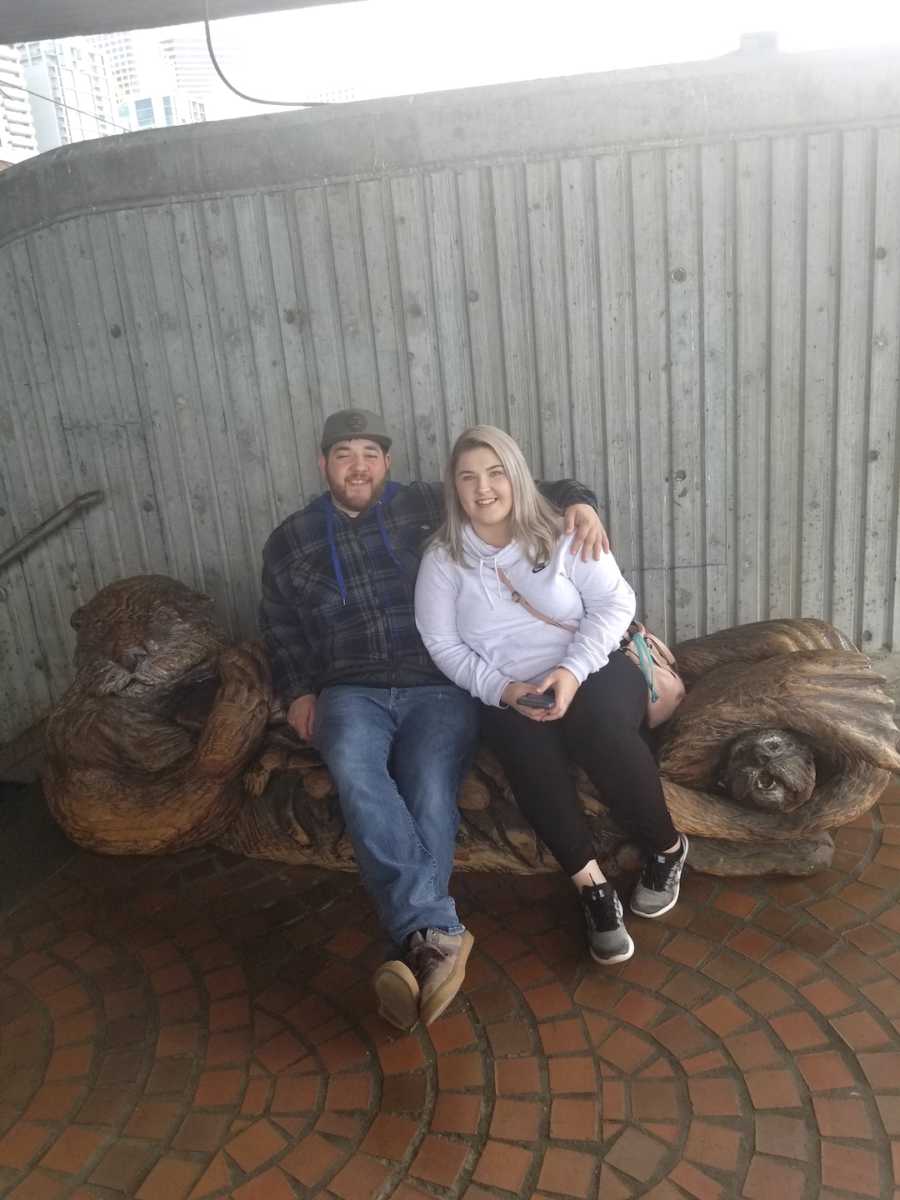 That morning when I got to the hospital, I knew something wasn't right. He kept trying to do things he knew he wasn't physically capable of anymore. He was talking weirdly and asking to go home. I was trying so hard not to believe it. He told me he loved me and asked me to get his dad. Right before his dad walked back into his room, his breathing started to get weird. The way he looked at me, I knew. I instantly started to cry. His dad walked in and asked what was wrong and ran to his other side to hold his other hand. That's all we could do, there was nothing left to do. He was ready to go, he had come to terms with it all and knew he was safe.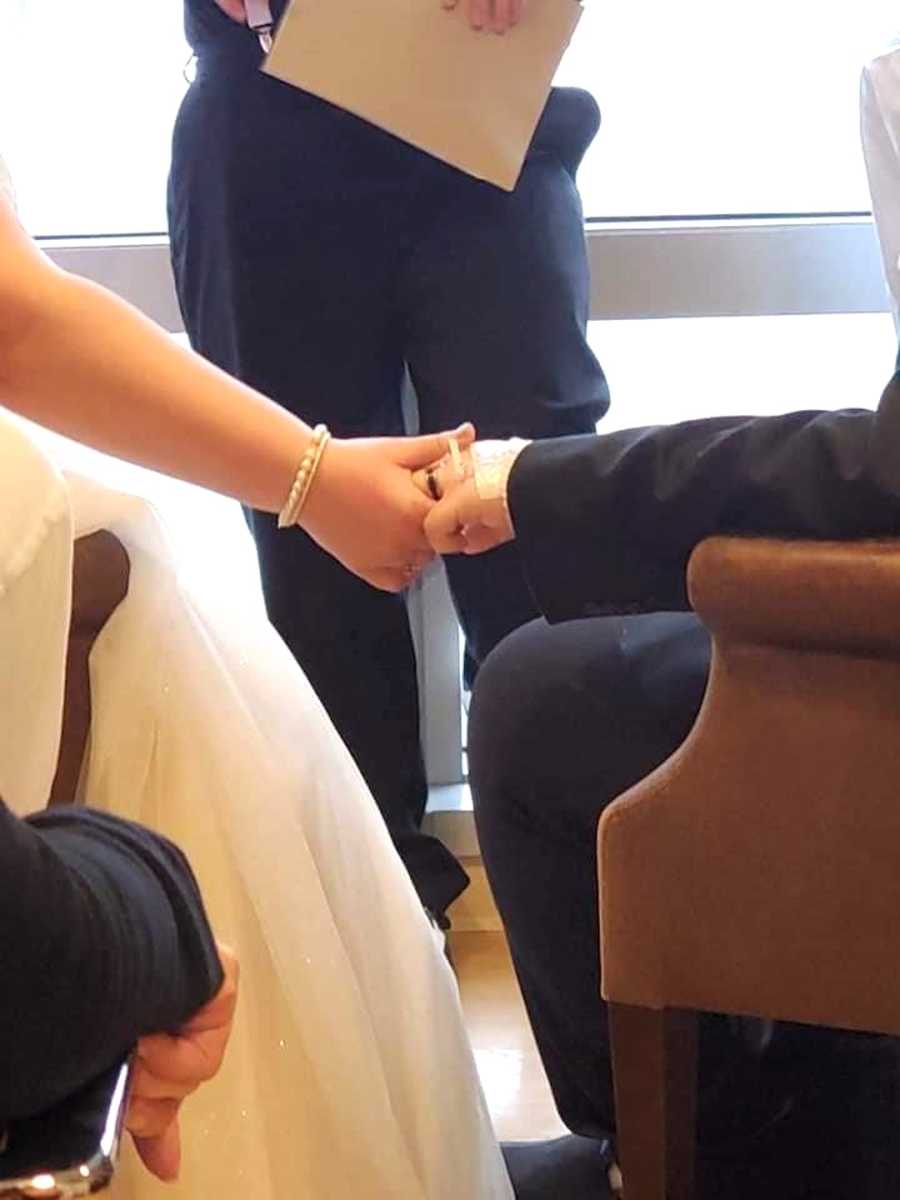 The next week was a whirlwind of emotions and just crazy. I've never had to plan a celebration of life or decide end of life services. Let me tell you, there is so much to do and they don't waste any time either! People at the hospital started asking me about funeral homes, if my husband wanted his organs donated, if I wanted an autopsy, literal moments after my husband passed away. I know they only have so much time to get things done, but holy cow! I couldn't even think, my mind was so numb.
After leaving the hospital, we had to tell the boys their dad passed away. We had the entire family come to our house, I picked them up from school. Their dad specifically asked me to take them to school that day, I had been letting them stay home but he didn't want them missing any school. I think telling them their best friend died was almost worse than watching my best friend die. Watching their little hearts break was the absolute worst.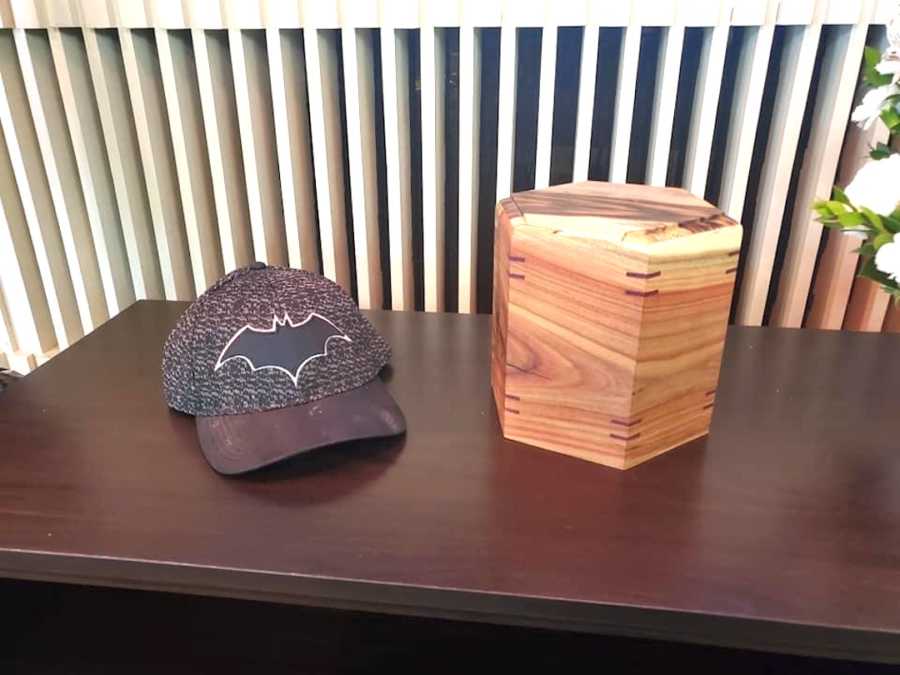 The next day was the day we headed to the funeral home. I had to decide the cremation details, what urn I wanted, and all the fine details. This was so hard because I honestly had no idea. I kept looking at my mother and father-in-law every time the man asked me a question. After the funeral, we went and had lunch. Later, we had to go find a venue for the celebration of life. My in-laws found a nice place not far from our house and a decent size.
On the day of the celebration of life, I was so stressed out and nervous, I was sick to my stomach. We had all of the decor and food. My mom got the boys cute shirts that said, 'My daddy was so awesome, God made him an angel.' They were so proud to wear them and make their dad proud! The celebration of life had such an awesome turnout, so many people who loved my husband came to show their love for him. I was so thankful. I know he was looking down so happy that all the people that loved him were in the same place celebrating his life.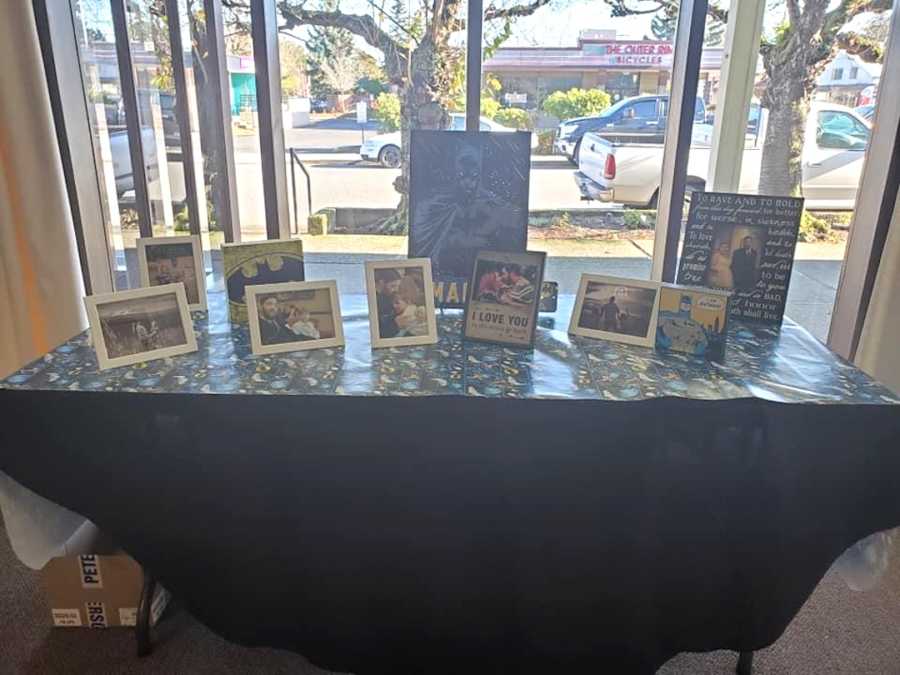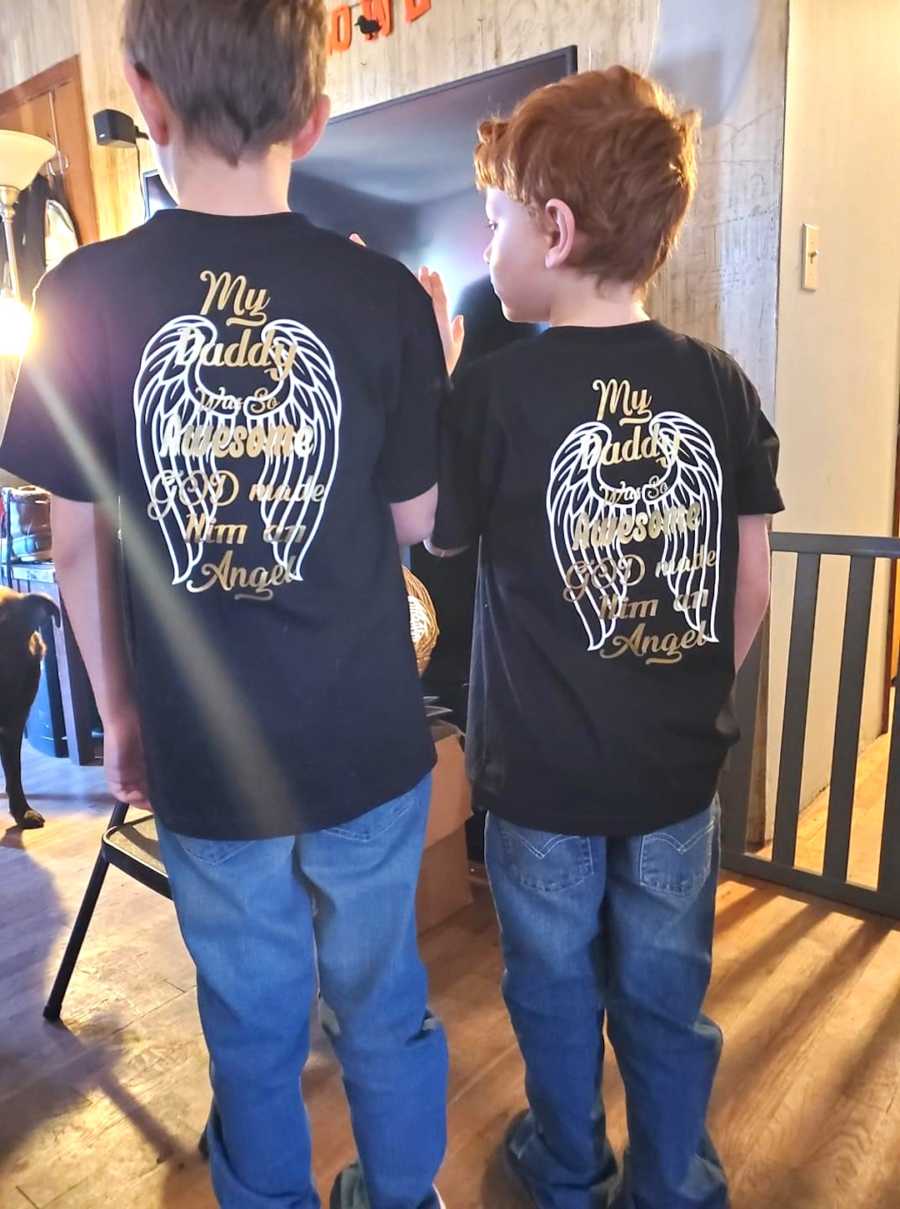 It has now been almost 17 months since I lost my husband. I have gone through a lot of ups, downs, and everything in between. I've struggled a lot with my mental health, as well as my grief. I have also done a lot of things to cope with both. I have tried so hard to be proactive because I knew from the beginning, this was not a loss I could deal with alone. I was going to need help. Whether that be therapy, medication, my blog, exercise, whatever I needed to do to cope, I was going to do it because I knew my husband wouldn't want me to deal with this alone, nor would he have wanted something bad to happen to me because of my grief.
I think my blog has recently been my go-to way of coping with my grief because I love talking about my husband and our memories. Sometimes it makes me sad, but that's fine because it's okay to be sad. I love sharing my stories with others, especially if it could help someone going through a similar situation as I am. After losing a spouse, it's the lowest, loneliest world to live in. You must relearn how to live your life without them, after you're used to living however long with them there. But I've come to realize after being in support groups and such, really knowing there are people going through the same thing as you, it's not as lonely."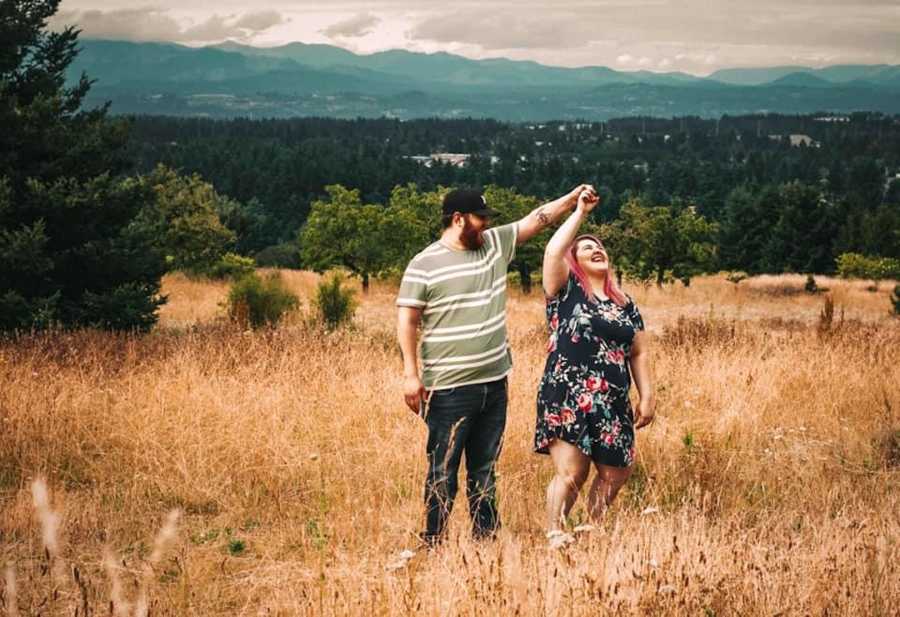 This story was submitted to Love What Matters by Noel Parnell. You can follow their journey on Instagram, Facebook, and their blog. Do you have a similar experience? We'd like to hear your important journey. Submit your own story here. Be sure to subscribe to our free email newsletter for our best stories, and YouTube for our best videos.
Read more stories about life after loss here:
'Daddy won't wake up!' My world turned upside-down. How was I supposed to raise 3 kids alone?': Widow starts bereavement support group, 'We've helped thousands survive the nightmare of grief'
'He's gone, Lex, he's gone,' my poor mom repeated between her sobs. I knew I'd never see my dad's face again.': Woman loses father in tragic accident, 'The grief is always with you'
'Mommy, why are you crying?' How do you explain to a 3-year-old her daddy has passed? I had just shattered her life forever.': Widow shares grief journey, 'We'll make you proud every day'
'With his body full of tumors, he kept working. He wanted to be normal. He just wanted to be a cop.': Wife's tremendous grief after husband's pancreatic cancer diagnosis
Do you know someone who could benefit from this story? SHARE this story on Facebook to let others know a community of support is available.