Trigger Warning: This story contains mention of suicidal thoughts that may be triggering for some.
Losing My Husband To Medical Negligence
"By the age of 42, I had been married to my husband, Larry, for 19 years. We were happy, and busy, raising our three children. Life was good until one morning, January 15 to be exact, when Larry found a lump in his arm. He cried out to me from the shower when he found it, saying he felt he 'was going to die.' He did not say the words pass out. Instead, he said going to die. Frightened by his words, we quickly hurried to a local specialist who ran some tests but could not locate the lump. The doctor suggested the lump might have been the result of a blood clot that was no longer there, and then he sent us home.
Life returned to normal until one year later, on January 14, when Larry awoke with a lump in his arm. We rushed back to the same specialist from the year before. It was the doctor's technician, running the sonogram on Larry, who reminded us it was exactly one year since the last scare. We waited in the doctor's office for 2 hours after the sonogram only to hear from the technician we should go home, elevate Larry's arm, and Larry should take it easy. We also received an appointment card with instructions to come back on Monday — a full 3 days later. We were shocked by what we heard because we believed Larry had a blood clot, but we did as instructed.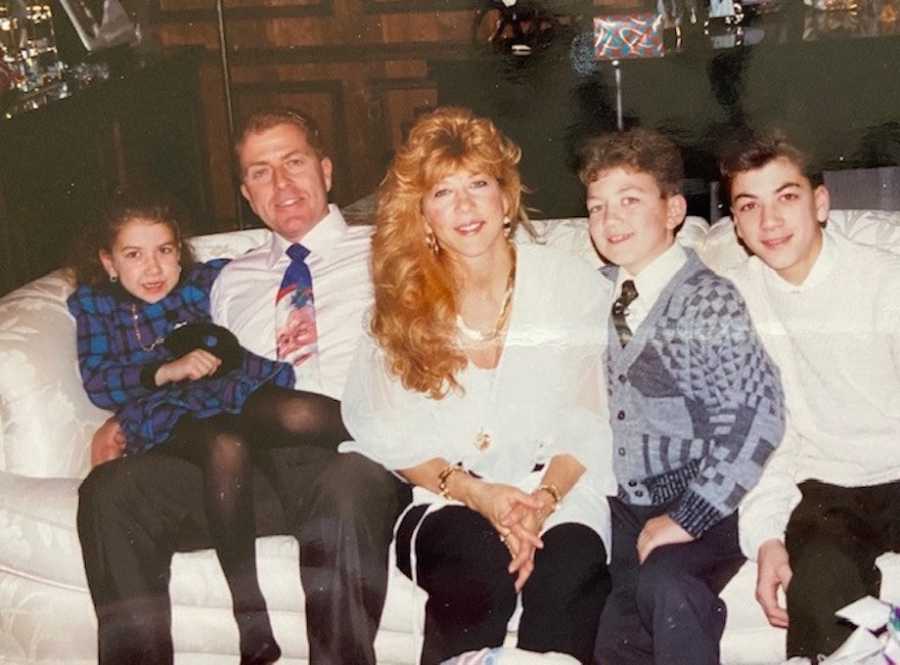 The following day, January 15, was a typical Saturday morning. We made pancakes and had breakfast together with two of our three children. Afterward, I went out with my 14-year-old son to buy groceries for dinner that night while Larry stayed home with our daughter for company. As I was leaving, Larry called me back to kiss him goodbye. He was standing on the steps of the garage door. I said, 'I am going to be right back' but I went over to him anyway, gave him a big kiss, and said, 'I love you.' Little did I know it would be the last time I would see him alive and those would be our last words spoken.
When I returned from the store, the first words I heard were my daughter's. 'I am trying to wake up Daddy, but he won't wake up!' My Larry, at the age of 44, died in our home that day from a blood clot, a result of medical negligence. My world turned upside down in that one instant.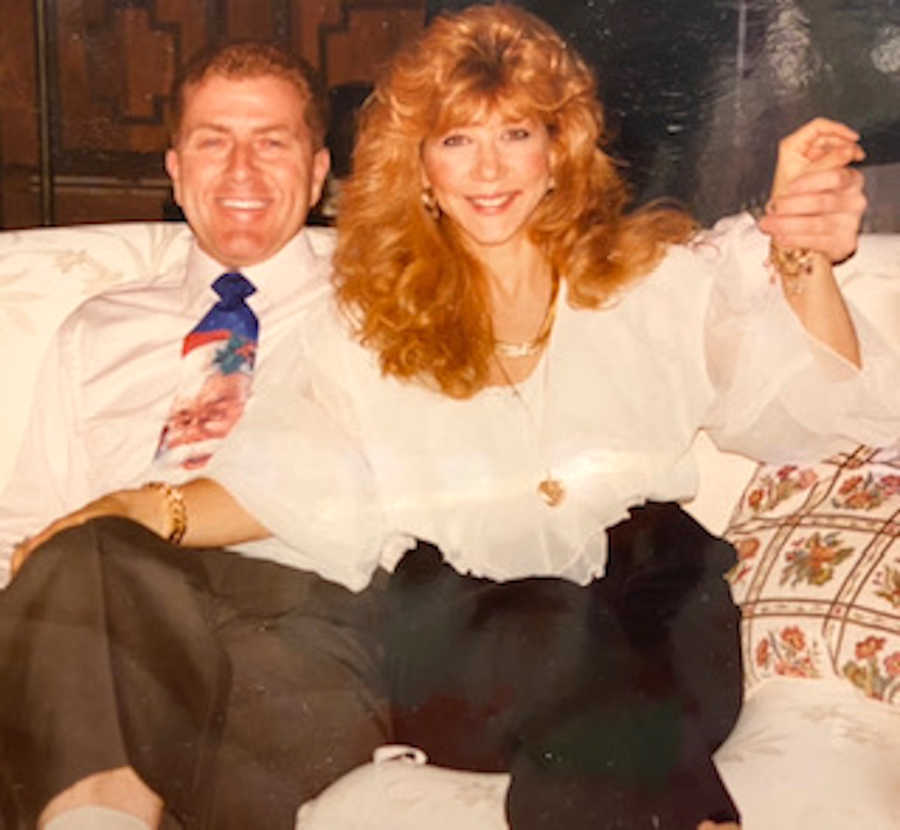 Living With Grief
At the wake, my mother-in-law said to me, 'If only God could have given him one more year.' I thought to myself, God did give him one more year. She also wondered about Larry's last thoughts. I knew what his last thoughts were because after the first scare the year before, Larry told me, 'All I could think about was you and the kids.' It comforted me to know he was thinking of me and our children, but I was devastated he was gone. I had awful, suicidal thoughts, and believed I could not live without him. I lost a part of myself the day he died, and I was never the same.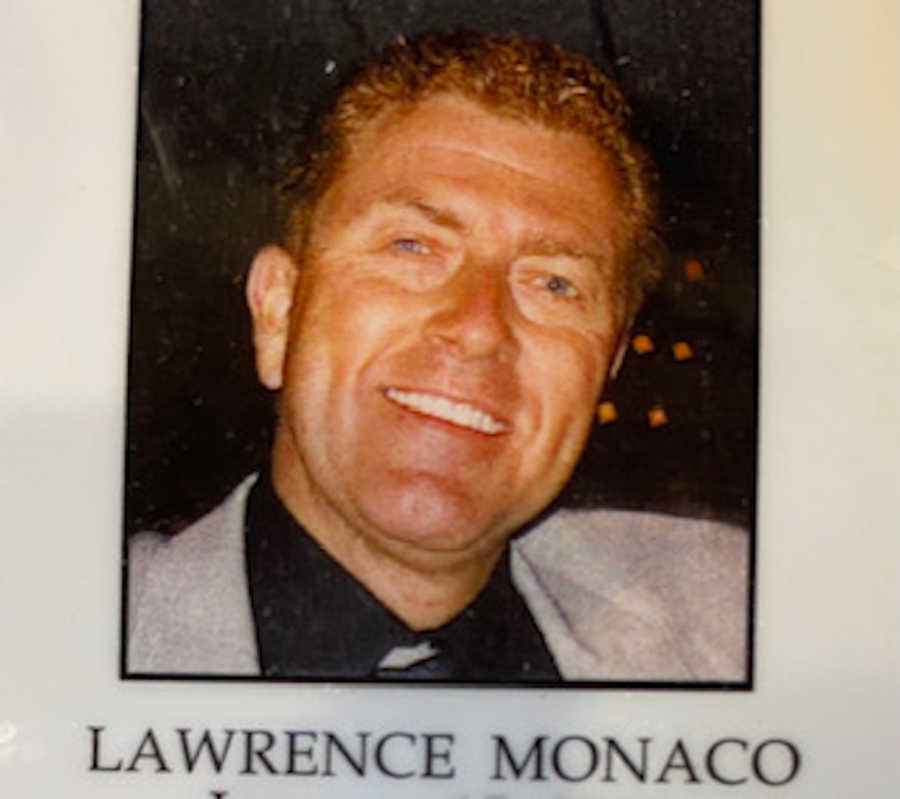 Shortly after Larry passed, my sister, seeing how much I was struggling, signed me up for a local bereavement group, which I attended. The group had strict rules. I could not attend until 3 months after my loss. But what about those first 3 months when I felt like I was living in hell? I had no direction and no idea how to live life without my husband. How was I supposed to raise my three kids alone? How would I repair things in my house when they broke? How would I pay all the bills, keep the heat on, and put food on the table? How would I make all the important decisions solo when before we would make them together? How would I ever be able to live a life without him? Why should anyone ever have to wait 3 months to attend a support group?
I did not, at 42 years old, want to be a widow. People would tell me I was strong, and I would say, 'What choice do I have?' It was the truth, I had no choice. So, I went to the bereavement group my sister found for me. The widows and widowers I met in that group were the only people I knew who truly understood the loneliness that comes from losing your partner. After one year of friendship, I began to date a widower from my group. Between us, we had six kids. I told myself, 'If I do not change something, nothing will change,' so we took it slow for us and our children, knowing we all had a lot of healing left to do. 5 years after I lost my Larry, I married my second husband. I adopted his kids, who were younger than mine, and we became one big family. Today, we have a beautiful, loving, family together.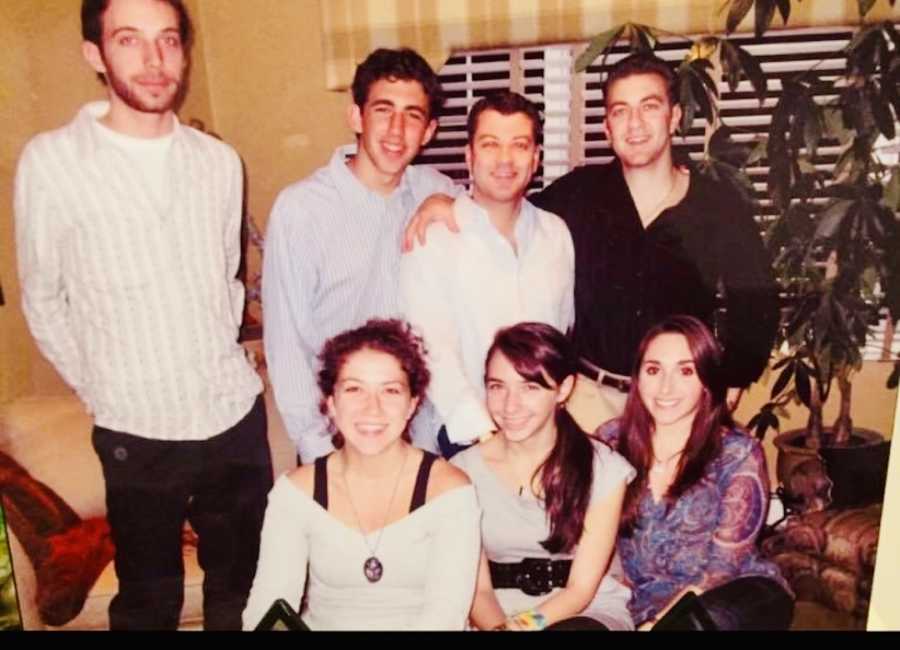 Starting My Own Bereavement Group
Soon after I remarried, I began thinking about starting my own bereavement group. I felt so strongly the rules I experienced with bereavement groups during my darkest moments were not very compassionate. I did not like someone was required to wait 3 months after experiencing a loss before they could attend a support group, or that if a person waited too long after their loss to join a support group, they would be turned away. I did not find it helpful attendees had to share all the details of their loss, then sit and listen to others share the details of their losses. It was too much for one to hear and process while grieving their own loss. I did not feel it was helpful at the end of an 8-week program to be sent on my way, disconnected from my support group while I was still grieving so deeply. There was no group providing ongoing support at the time.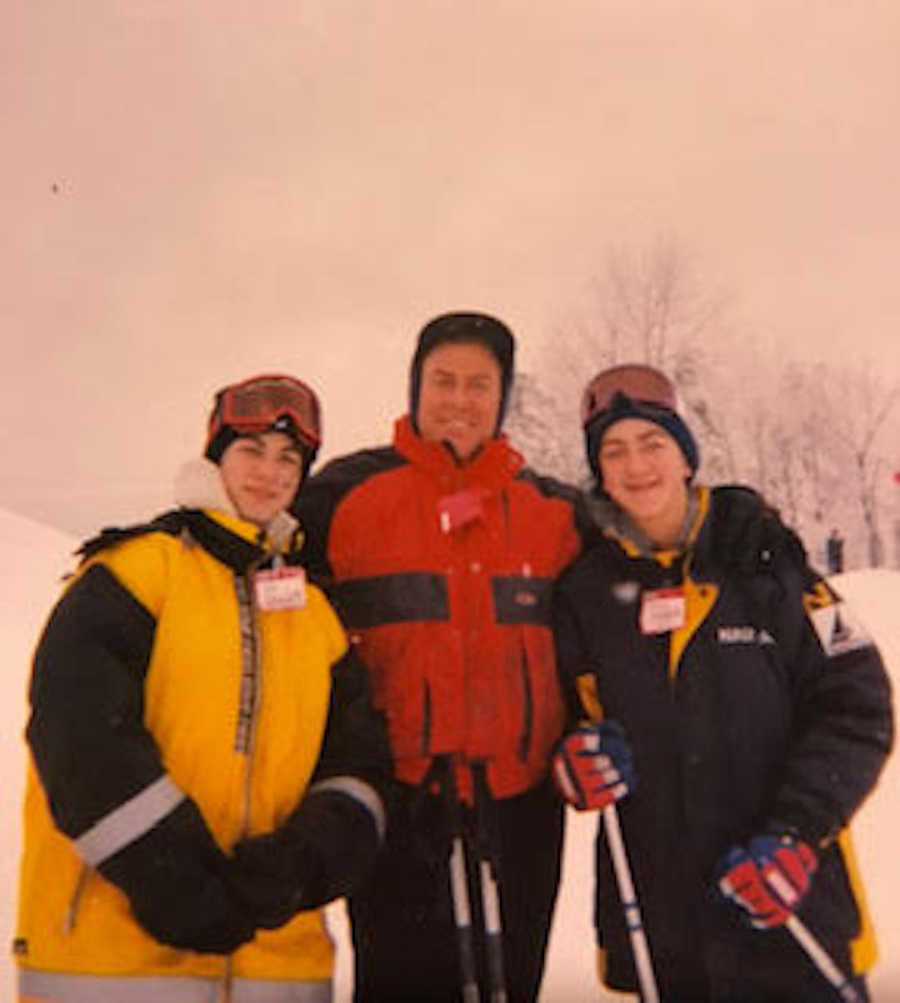 I gathered my courage and reached out to a nearby organization with my idea to start a new bereavement group. I was rejected because I was not a social worker or a psychologist, but I did not give up. In my heart, I knew I could help people who were grieving by providing them with the support they needed to move forward by successfully facilitating bereavement groups. And since I had survived my own loss, I knew exactly what type of compassionate ongoing support was needed. So, I contacted my own church (St. Matthews in Dix Hills) to see if they would be interested in helping me start a bereavement group. It turns out, they had recognized the need for a group in their community and were more than happy to have me. They even sent me for training. From there, I went on to start the Long Island Young Widows and Widowers (LIYWW) group with the church's support. The first group to attend my 8-week session was a small group of newly widowed.
Since then, the LIYWW group has grown steadily. Most of the growth has come from word of mouth, and in the 15 years I have been running my program, we have helped thousands of women, men, and their children survive through what I call the nightmare of grief.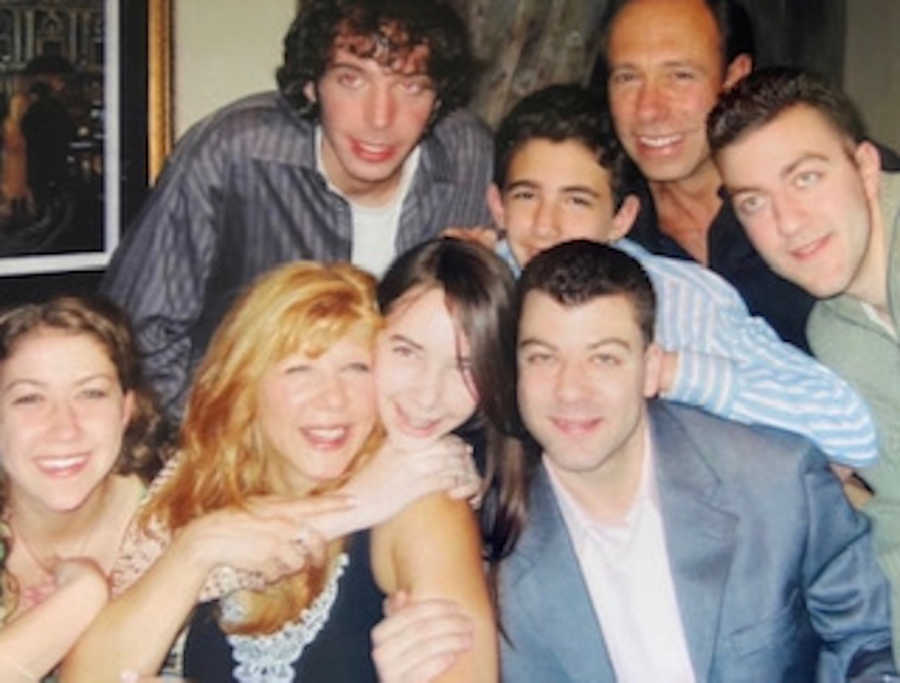 Finding A Community Of Support
My group, the LIYWW group, will not turn away a person who is newly grieving. We welcome the widowed of all ages to attend our 8-week program. We run nine separate groups concurrently. Included are two groups for children who lost a parent, as well as groups for those who do not have children, and another group for those who lost a boyfriend, girlfriend, partner, or fiance. We are constantly evolving and adapting and adding new groups as the need arises. Just last winter, at the start of the Covid-19 pandemic, we quickly went virtual with our entire 8-week program and have been entirely virtual since. This has allowed us to maintain all our programs, both for new members as well as our weekly ongoing Chat & Connect group for our longtime members.
The Coronavirus pandemic caused so much loss around the world, and as a result, we saw our group attendance increase dramatically. I was happy we were able to be there to help and support so many during such a difficult and isolating time in their lives. Today, 15 years after we began, I am proud of the fact I run the largest bereavement group on Long Island. I train and manage a growing number of facilitators who volunteer their time to assist me, and who began their journey with me years earlier as widows and widowers in one of my 8-week programs. Thanks to technology, we are growing globally as well, with members coming to us virtually from Canada, Ireland, and most recently from Ghana. And I coach facilitators across the United States so they may properly support the widowed in their own community.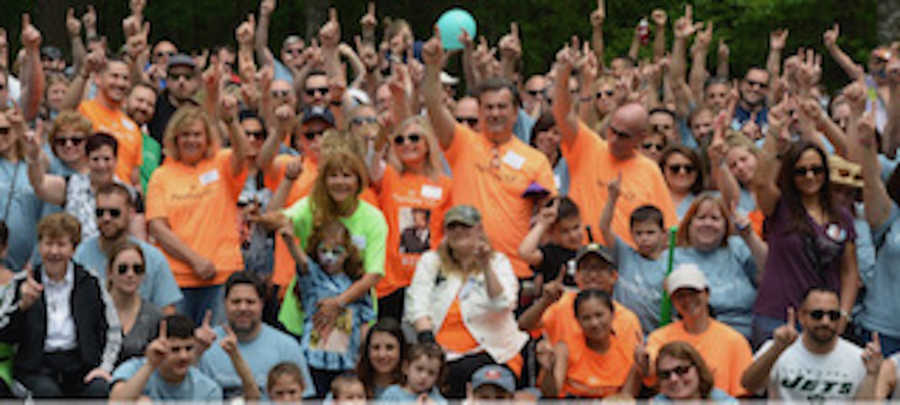 The LIYWW group is free to all — there is no charge to become a member or to attend our 8-week program. We are non-denominational and do not discriminate. And best of all, we offer all our members who attend the 8-week program, continued free access to a private Facebook page where our members can connect in friendship and support. After a few years, I started a walk/picnic fundraiser called in memory of to walk for those who lost their lives too young. We had twelve walks until the pandemic stopped us."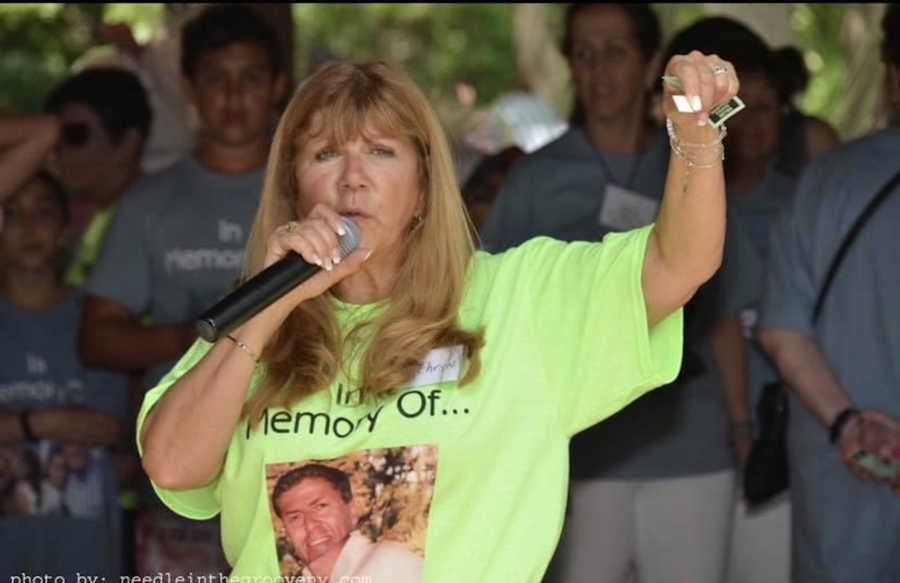 This story was submitted to Love What Matters by Kathryn Monaco Douglas from Brentwood, NY. You can follow their journey on Instagram and their website. Do you have a similar experience? We'd like to hear your important journey. Submit your own story here, and be sure to subscribe to our free email newsletter for our best stories.
Read more touching stories like this here:
'Do you remember your dad?' She responded, 'Which one?' Our family dynamic changed completely.': Widow shares 'beautiful and complicated' journey after loss
'I'm going to die young.' Tears rolled down my face as I held his hand. That day, I became an 8-month pregnant widow.': Woman re-marries after losing husband, 'I had two happily ever afters'
'It's back and growing rapidly.' We had a feeling this would be our last trip together, but we prayed it wasn't so. NOTHING brought him relief of any kind.': Widow recounts loss of husband, healing through nonprofit missionary work, 'There is PURPOSE in the pain'
'I was over-medicated, an emotionless zombie. I didn't know how to celebrate without him. This year, I FEEL.': Widow shares feelings on holidays while grieving, 'Finding a new normal is weird'
Do you know someone who could benefit from this story? SHARE on Facebook to let them know a community of support is available.