This is a follow up story to Jessica's social distancing warning about her son.  To read the back story click here.
"Our state government has issued a 'shelter in place' for Illinois. These current times are incredibly stressful for so many. Obviously, having a child going through countless immunosuppressive therapies brings this level of stress to an all-new high. Having his dad be on the front lines to this pandemic as a firefighter and paramedic, it is even worse.
Our family has played out so many scenarios in our head of how in the world we would get through this if Rob were to be exposed. HOW would I be able to bring Carson to the hospital for chemo, labs, and IVIG if Rob has to quarantine away from us? Who can even watch the other kids, seeing as so many friends and family are exposed or have husbands exposed daily due to 'essential' jobs? Comers currently has a ZERO VISITOR policy. I don't even have the option of bringing our other three children with if I wanted to!
If we didn't have a child going through chemo and requiring often hospital trips, Rob would be living somewhere else temporarily right now until all of this is over.
Unfortunately, that's not even an option for families of sick kids.
After exhausting options and realizing how serious this could end up, we decided to see if Rob could possibly switch shifts and make trades to be 'off' work for the foreseeable future. A leave of absence would leave us without health insurance, and if you have any knowledge of US prices of chemo and infusions, you know that's a joke. The only real way for him to be off in this circumstance would be for others to trade their shifts with him. That would be asking a whole lot of other people, so we understandably didn't expect anything.
Rob sent out an email 2 days ago to his fire department with his scheduled shifts in March, April, and the very beginning of May, asking if anyone would want to work for him and have him work one of their shifts later in the year. He felt guilty even asking.
Within 24 hours, every. Single. Shift. Was. Covered.
Lisle-Woodridge Fire District, I cannot for the life of me even find the words right now.
To the men and women who have stepped up to support our family through everything we've gone through, thank you from the bottom of our hearts. Rob and I have spent so many nights trying to figure out how we would get through this if it, Heaven forbid, were to enter our home. Carson complicates everything. Normally, we would just buck up and hope for the best. However, a child on immunosuppressive steroids, Rituximab, and chemotherapy doesn't have the greatest fighting chance at overcoming COVID-19.
To say this burden has been lifted off of my heart is a severe understatement. We will honestly never be able to repay those of you who have helped us try our best to avoid Carson being exposed.
I have tears in my eyes writing this post because I am just overwhelmed with gratitude right now. Thank you to the men and women who have taken one of Rob's shifts. Thank you to those who have texted and called, offering any trades needed, to limit our family's exposure. Thank you to the wives of these firefighters who are also taking one for the team with their husbands being gone extra days, on 48s, or working shifts they were scheduled to be off for.
I can never accurately explain how thankful I am.
When this is all said and done, and Carson continues his treatment and goes on to live a healthy life, I hope you all know that every single one of you played a huge role in helping him get there. Thank you, from the mother of a sick child, for helping save his life. We love all of you so incredibly much and we honestly will never forget how everyone came together to help our family."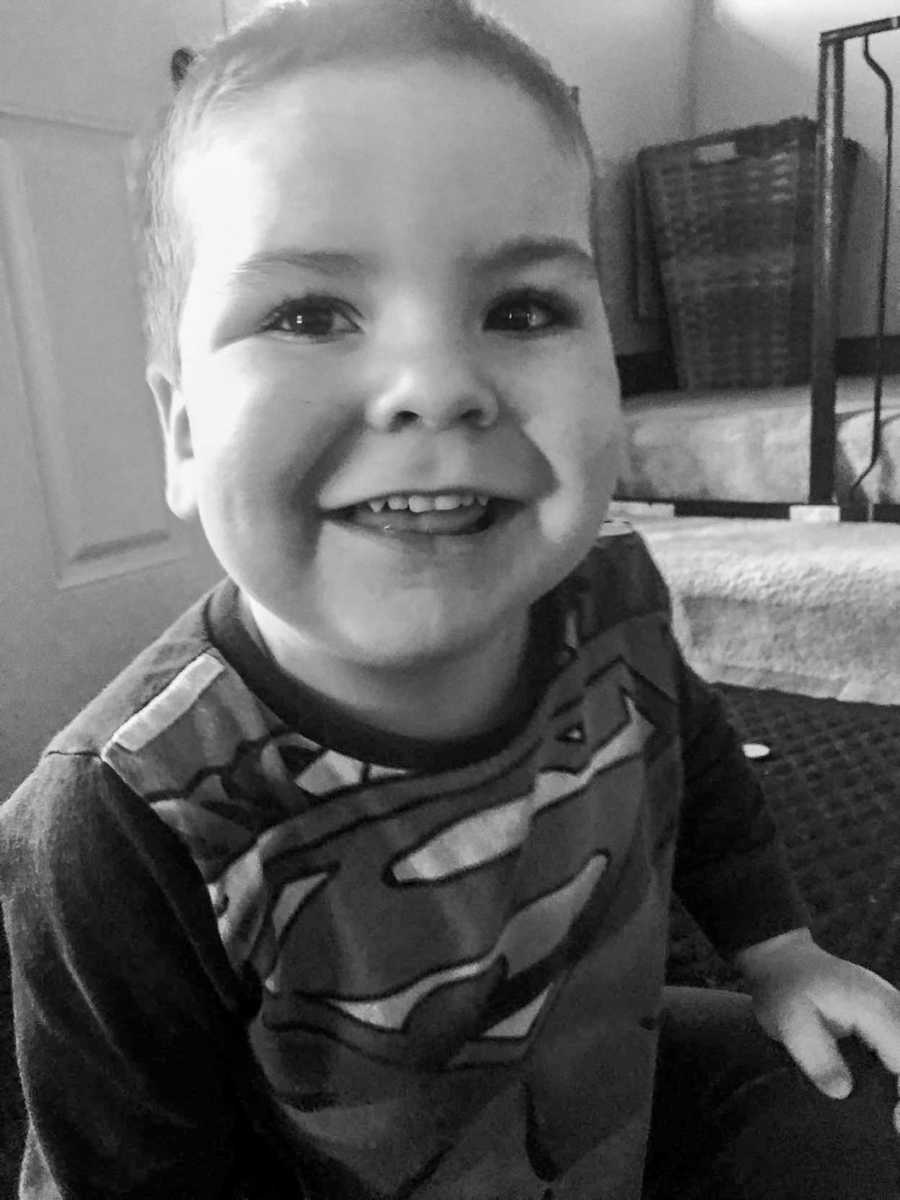 This story was submitted to Love What Matters by Jessica Herzog of Carson's Journey. Follow her journey on Instagram here. Do you have a similar experience? We'd like to hear your important journey. Submit your own story here. Be sure to subscribe to our free email newsletter for our best stories, and YouTube for our best videos.
Read more stories like this: 
'Stop having play dates for the love of God!' Just the thought of losing him makes it hard to breathe.': Mom urges others 'I am begging you, please just stay home'
'Today I cried. Not because I'm stressed out or scared. I cried because of a 92-year-old man.': Woman says 'forget about the 75 rolls of toilet paper you think you need and think about the 92-year-old man'
'A man in his 60s got behind me in line as I frantically loaded the conveyor belt. 'Looks like you're going to need another cart,' he said and nodded to his own.': Woman shares act of kindness during national panic
Do you know someone who could benefit from reading this? SHARE this story on Facebook with family and friends.