"He is a 'great guy… a great husband and father' – how could he have done this!? 
It's because he did it when no one was looking. 
I'm not posting this for attention, I have LIVED this. When I left, everybody was so surprised. They asked why I wouldn't stay any longer. 'You can't just give up on a marriage.' 
Why did I leave? Because my daughter's and my safety is worth it. 
This is going to sting… not just a little. But a lot. 
The man you love…. Does he call you a b*tch? A whore? That's not love.
Did he hock a loogie and spit in your face on Mother's Day? That's not love.
Has he called you a fatass after you just gave BIRTH to his child and told you, 'Good luck leaving. Nobody would ever want you… look at you." THAT'S NOT LOVE. 
Has he shoved you so hard that you flew back, landed on the coffee table, then reached for your cell phone and he took it, along with all the house phones and hid them, so you couldn't call the cops on him while he sat there crying, apologizing for what he had just done? HE'S NOT SORRY AND THAT'S NOT LOVE.
Has he punched holes in your wall? In your bedroom door? In your bathroom door because all you were trying to do is take a bath, but he wasn't done arguing yet? That's not love.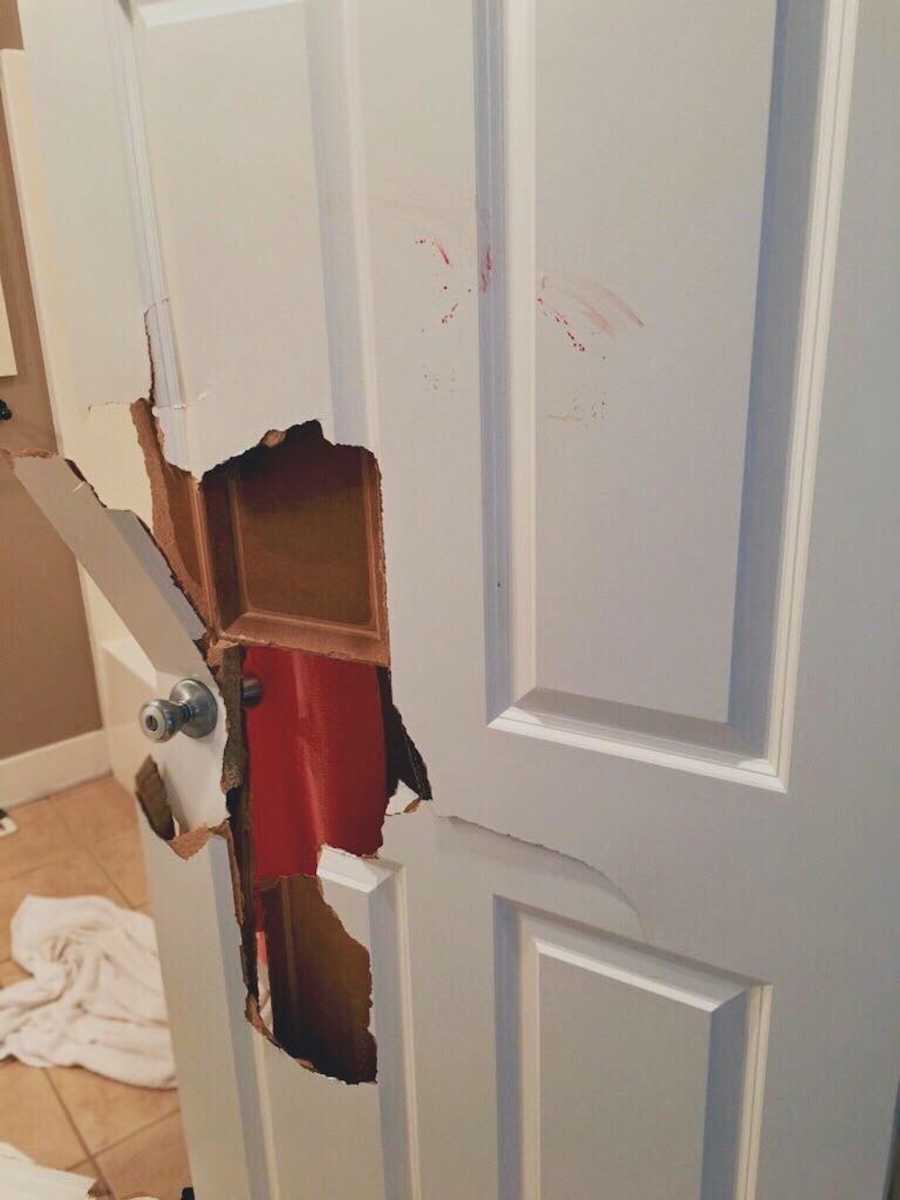 Has he purposely slammed your hand in the door so hard that you ended up having to go get X-rays to see if it was fractured and you were almost too embarrassed to tell the ER doctors what really happened? That's not love. 
Has he locked you outside in the middle of a Michigan winter when all you were wearing is a T-shirt and laughed in your face before he shut the door and locked it? That's not love.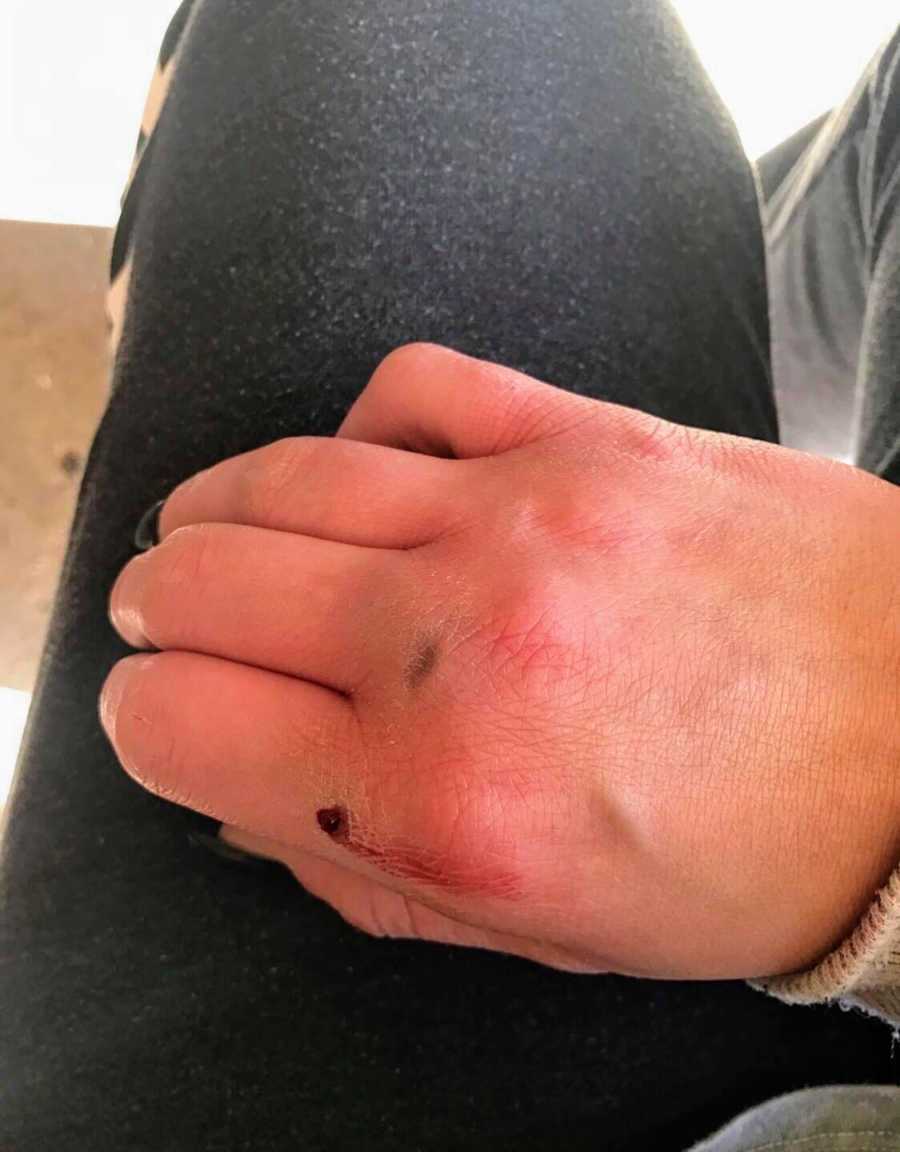 Have you gone to bed at night, locked your bedroom door and still refused to sleep with your back facing the door in case, somehow, he broke in and you wouldn't have enough time to react? That's not love. 
Does he do this behind closed doors… when no one else is around? Does everyone he knows… friends and family… love him because they have no idea who he truly is when no one is looking? 
He doesn't love you.
If you have ever cried yourself to sleep. If you've ever prayed for God to change his heart. If you've ever prayed for strength to leave. 
Leave.
Now. 
Leave before you are the one on the news. Leave before your family is questioning what/how/why it happened. Because 'they didn't know.'
He is strong… but you are stronger. 
Do I believe people are capable of change? Yes… I pray they do.
There are GOOD men out there. Men who won't even raise their voice, let alone their hand. Find him. You'll THEN know love."
 [If you need help, please call the National Domestic Violence Hotline at 1-800-799-7233 or visit thehotline.org to live chat with someone 24/7. Help is out there and you are not alone.]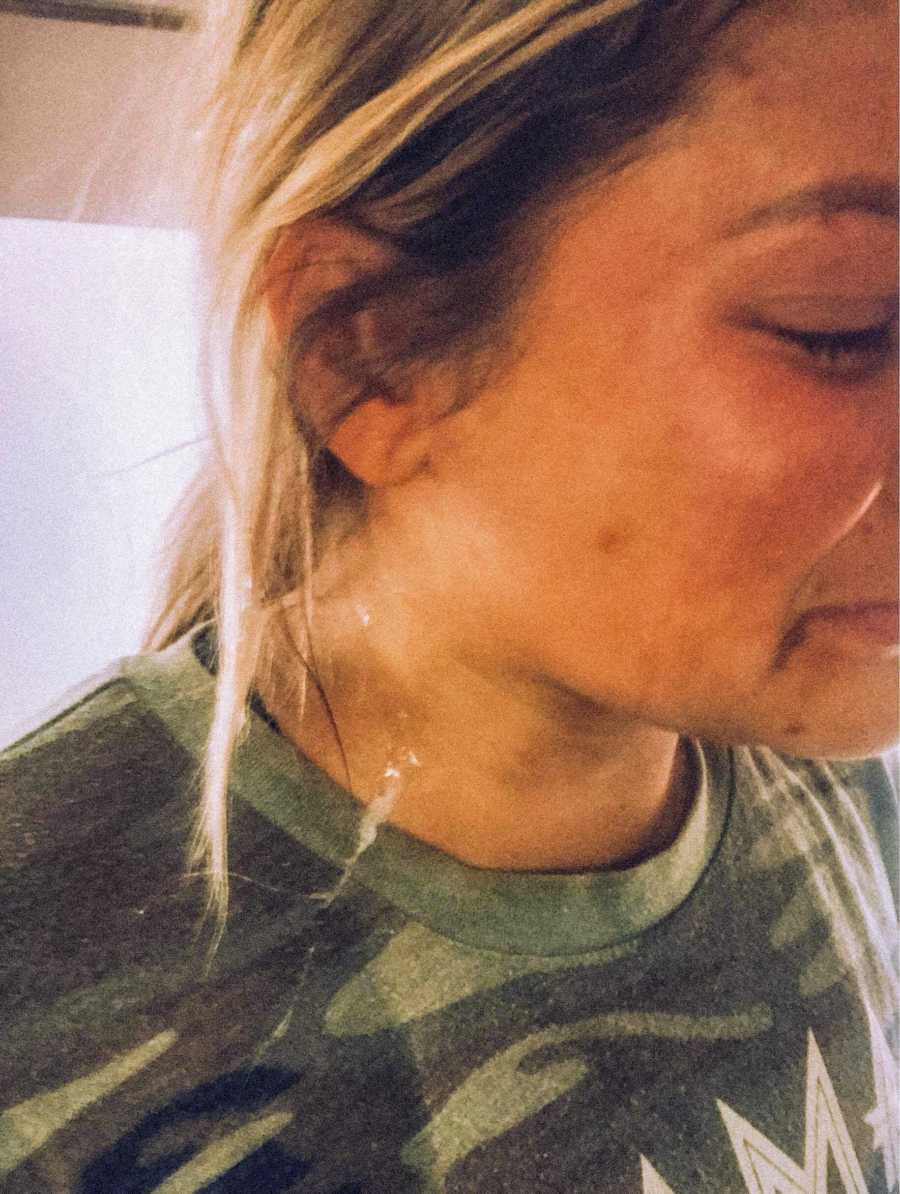 This story was submitted to Love What Matters by Julie Starr, 25, of Grand Rapids, Michigan. Have you survived an abusive relationship? We'd like to hear your important journey. Submit your story here, and be sure to subscribe to our best love stories here.
Read more stories like this: 
'Dear neighbor, It's me. The girl on the other side of your walls. The one who dialed 911 at 2:30 a.m. last night.': Woman recounts domestic violence encounter
'This is how her 'boyfriend' shows her he loves her. He is on the run. Her children are in CPS custody. Our family is devastated.': Mom shares daughter's drastic condition to warn other girls who are 'headed in this direction'
'He claimed he was going to leave his mark on me for my next boyfriend. I had a scar wrapping from cheek to cheek, now known as the 'girl that had her lip bitten off.': Woman escapes abusive boyfriend, 'I am no longer a victim, but a survivor'
Do you know someone who could benefit from this story? SHARE on Facebook to let them know a community of support is available.