"'Who's that?,' my son asked as he pointed to the photo of my brother Jordan that I have in our lounge room. 'That's Jordan, he's my brother but he's no longer with us.' Of course my 3-year-old didn't quite understand what that meant and went back to playing with his toys. Grief struck me as I was reminded that my brother never got the chance to be an uncle, nor did my son ever get the chance to know him.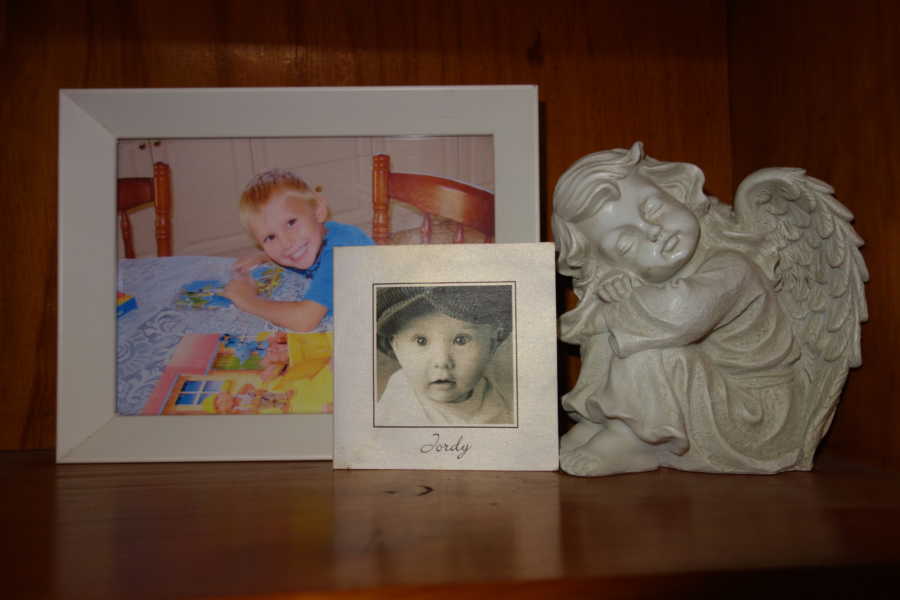 Over the years my grief has become more bearable and less frequent. But grief is much like the ocean, it comes in waves and sometimes it knocks us off our feet when we least expect it. I've come to accept that I will grieve forever. I will never 'get over' the sudden and tragic death of my brother. But I am learning that it is okay, not to always be okay, for where there is grief there is so much love.
It will be 12 years since my 5-year old brother Jordan drowned on October the 21st, 2007.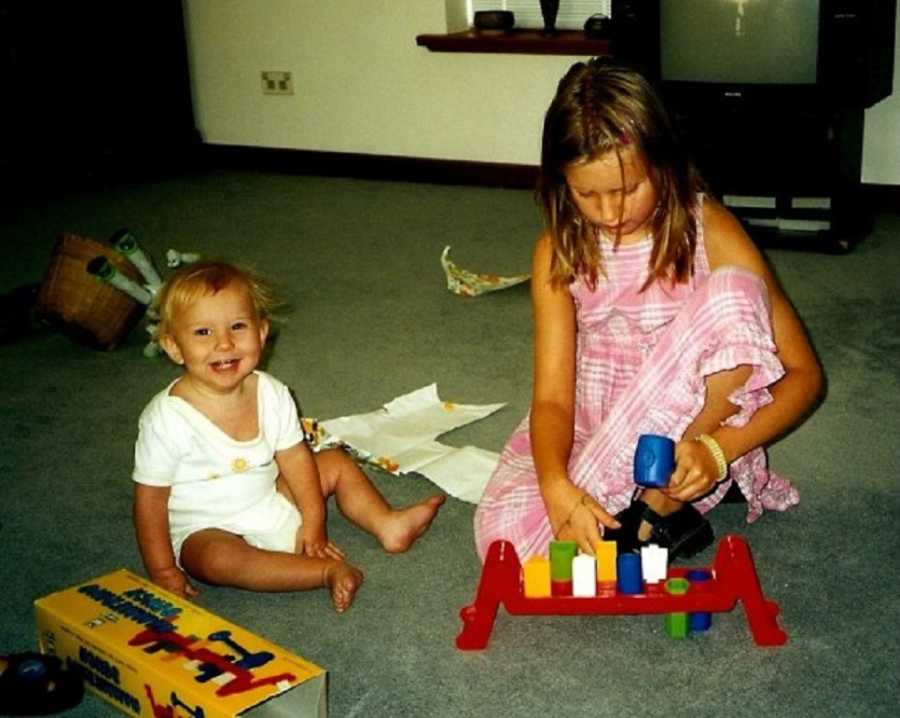 Jordan from a young age was quite the adventurous child. My family learned early on that he was a child that had little fear and would need to be watched closely. He had a short attention span and he was always on the move. We couldn't really take him anywhere without him wanting to run. He was a free spirit, full of so much energy. You'd always hear him singing, laughing and playing. He loved life and although he wasn't with us for long, he truly lived.
He was also a very affectionate child. He would run up to me if he saw me at school and cuddle me. He would tell me he loved me often. Jordan and I were close. We had a special bond that I will cherish forever.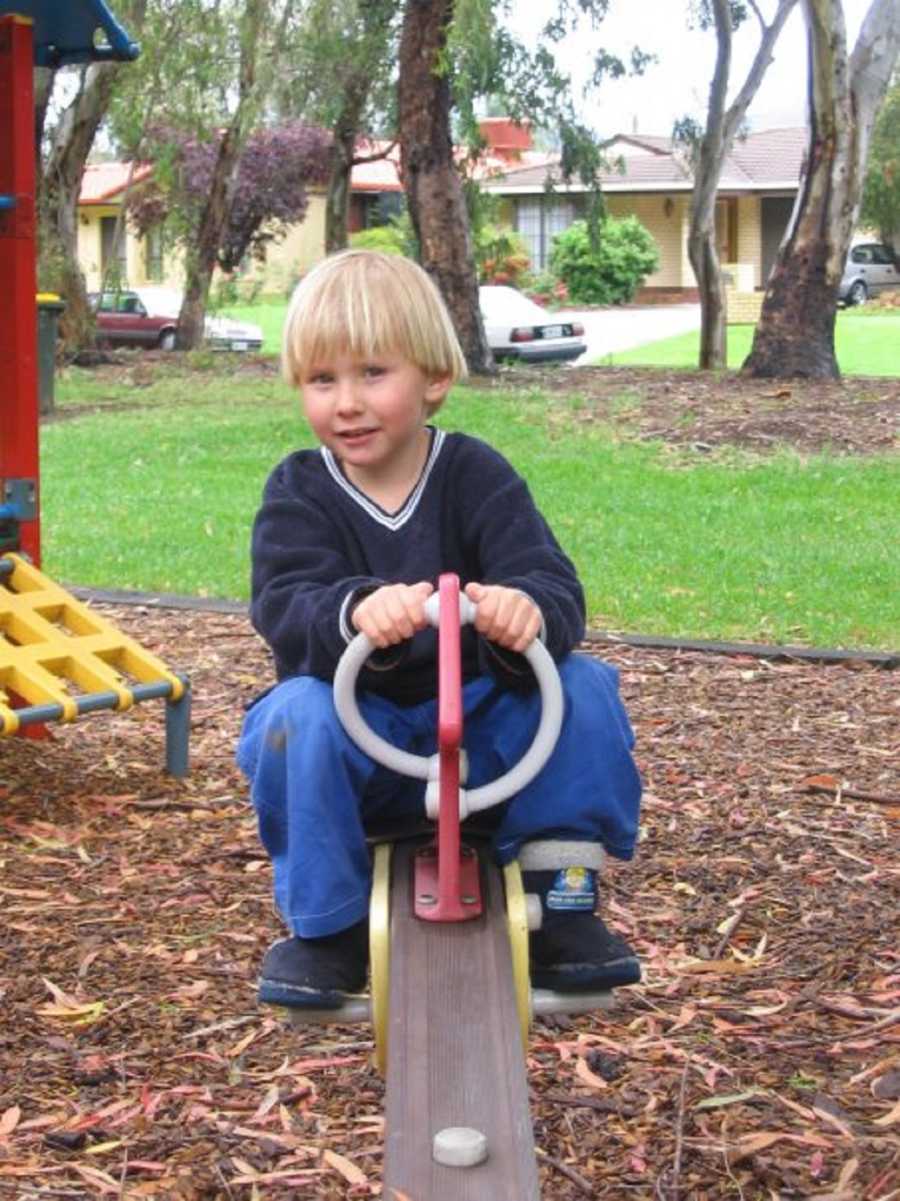 I would be the last person to see Jordan alive. The last memory I have of him, is now the clearest memory I have of him. I watched as he walked away and he turned and gave me a cheeky grin. At the time I had no idea it would be the last time I would see his infectious smile. His smile was so powerful that I still remember the love I felt and the warmth that it gave me. Being the last person to see him smile is bittersweet because it also means I was the last person who could have saved him.
Guilt is an ugly thing, it's painful and you don't ever really stop asking yourself, 'what if?'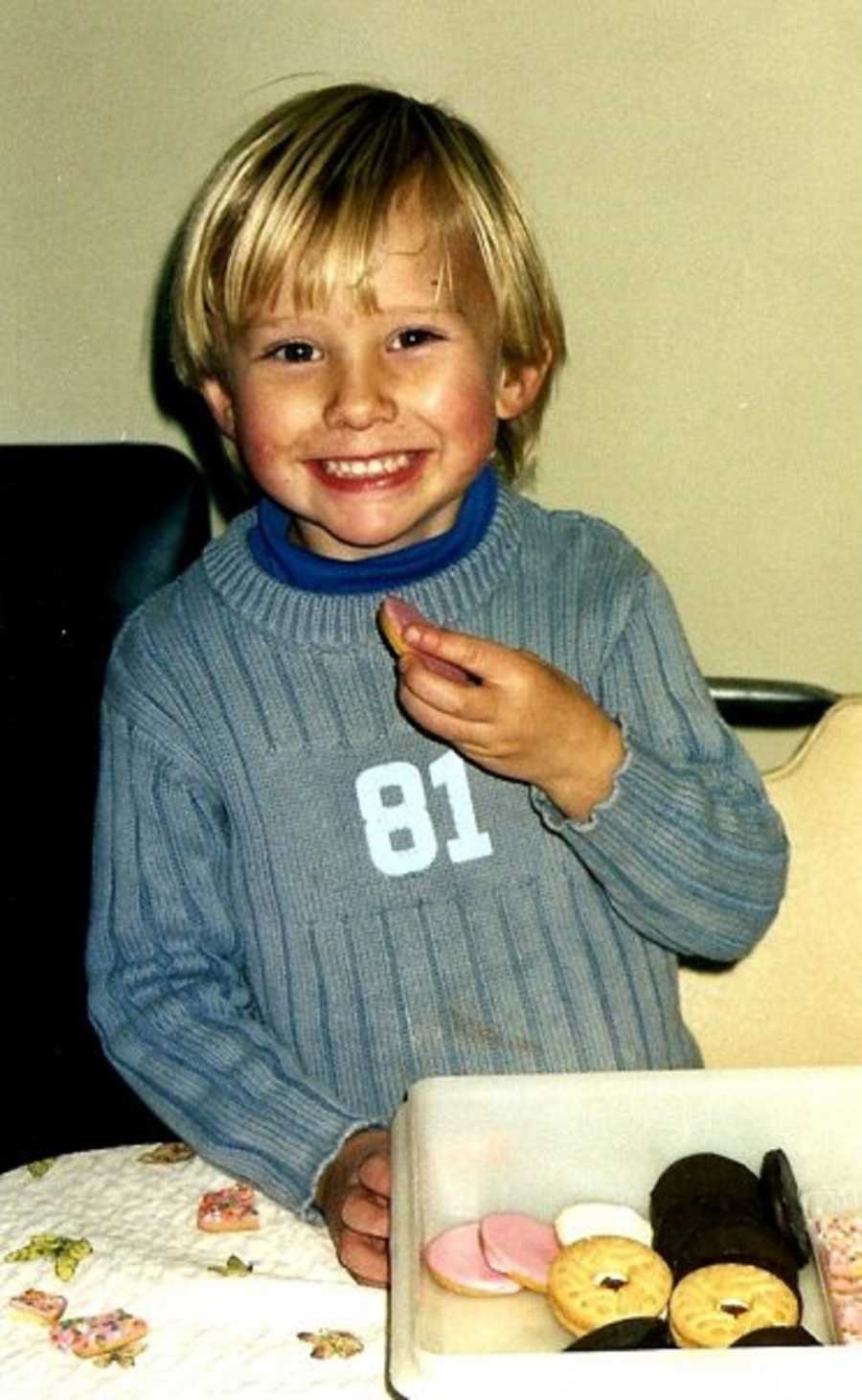 I was 12 and lived with my mother and her partner Jay and my two brothers, Jordan and Camlan who was 10 at the time.  Jay was working away on a bridge in Paringa, South Australia. While he was away for work, he stayed on a docked houseboat along the Murray River. We hadn't gone away as a family for a while and mom had decided that it would be a nice idea if we all went up to visit him for the weekend.
As soon as we arrived at the houseboat my mom put Jordan's lifejacket on and told us that he must have it on at all times when playing around the houseboat.
Sunday, October 21st, the second day at the houseboat. We spent much of the day as a family jumping off the back of the boat and splashing in the water. Soon after we'd finished playing in the water, my brothers and I began playing in and around the houseboat and had some snacks. It was during this time that his lifejacket was taken off.
Around 3:30 p.m., I watched as Jordan walked off into the houseboat. I didn't notice he wasn't wearing his lifejacket and I didn't even think to follow him in. The day up until this point had been filled so much joy, love and good memories, that perhaps I didn't think something so terrible could happen. I'd seen sad stories on the news of families who had lost love ones suddenly and tragically, but you never think it will happen to you.
We can only guess what happened after he walked into the houseboat, but we believe Jordan walked to the back of the boat and jumped into the water, like we had been doing a few hours prior. Presumably he was excited and just forgot he wasn't wearing his lifejacket when he jumped. We didn't hear a thing.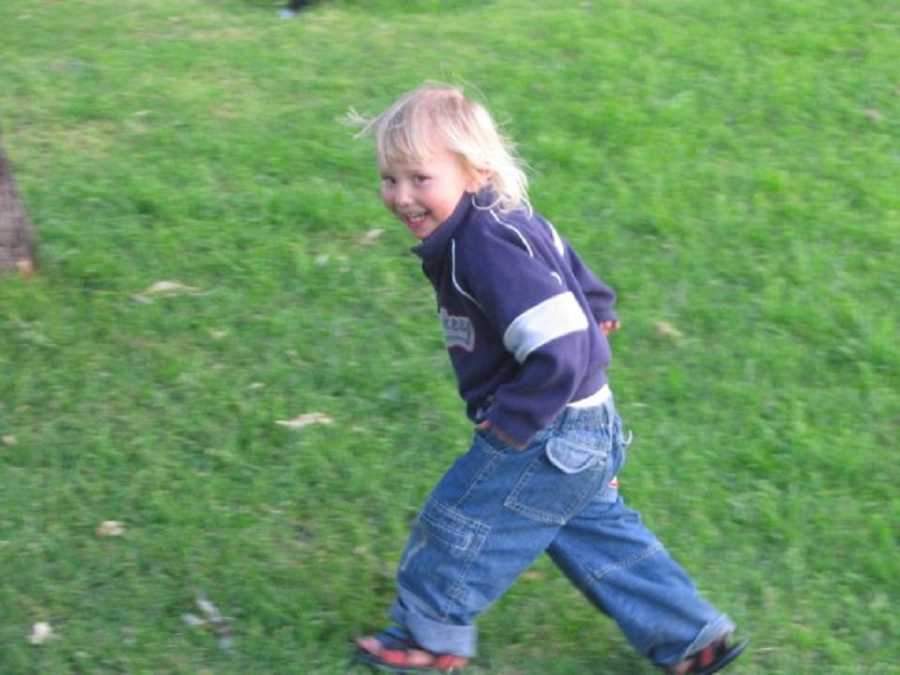 He had only been unsupervised for a minute or two. I was in the middle of patting our dogs and it was quiet, which was unusual because it was rarely ever quiet with Jordan around. My mom yelled out, 'Where's Jordan!?' I felt my stomach sink. I could hear it in my mom's voice and see it on her face – she just knew something terrible had happened to him.
We began frantically looking in and around the houseboat. I looked in cupboards and under beds. I called out his name and begged him to stop playing games. Hoping that he was just playing hide 'n' seek. Looking over the river, it was so calm, but you couldn't see a thing under the surface of the water as it was just too murky. My mom's partner began diving off the back of the houseboat, again and again, struggling to touch the bottom of the river. I don't know how long it had been until I started distraughtly yelling at my mom to call someone.
SES volunteers and police arrived shortly after. The SES volunteers searched the riverbanks and the streets, while a police helicopter equipped with an infra-red camera scanned the surface of the water. The police got the details of what happened from all of us and then proceeded trying to comfort my distressed mother and her partner.
Everything that was happening around me felt so unreal, like I was a part of some crime show or that I was dreaming. I experienced a lot of dissociation that day because as a child, it was so much to process.
My grandparents called my mom. They had seen the headlines on the news that a 5-year-old boy had gone missing from a houseboat in Paringa and they just knew it was Jordan. Soon after, they began making their way to us.
My mom soon came to the realization that my father needed to be called to be told that his son is missing. My father and his partner quickly arrange for someone to look after my stepsister and they too, made the dash to Paringa.
As the hours passed, the little bit of hope I had of Jordan being found on land, quickly faded. We were now just waiting on the police divers to come from Adelaide. The police took my family and I to the local hotel. My mom curled up in a bed and Jay ordered my brother and I food. I remember my mom saying, 'It's going to be okay; we are going to be okay,' trying to hold a brave face for Camlan and I.
My grandparents arrived shortly after. My grandad wanted to go down to the houseboat, it wasn't a far drive from the hotel. My mom's partner offered to take him down there and I wanted to come with.
It was just after 10 p.m. when we arrived at the houseboat. One of the police officers that was first on the scene approached us as we got out of the car and asked us to come take a seat in the houseboat. I remember feeling like I was floating, everything was moving in slow motion. It was like a nightmare I just couldn't wake up from. The police officer sat us down and told us that the divers had just found a boy's body in 3m-deep water just behind the boat. My grandpa was asked to inspect the body and he came back in calmly and said, 'He just looks like he's sleeping, he looks peaceful.'  Life as I knew it had officially changed forever. I can't begin to describe what I felt in that moment, but I didn't cry. I remember thinking to myself, 'It's not him, it can't be.' My mum had been notified that they found him, just before we'd arrived at the houseboat.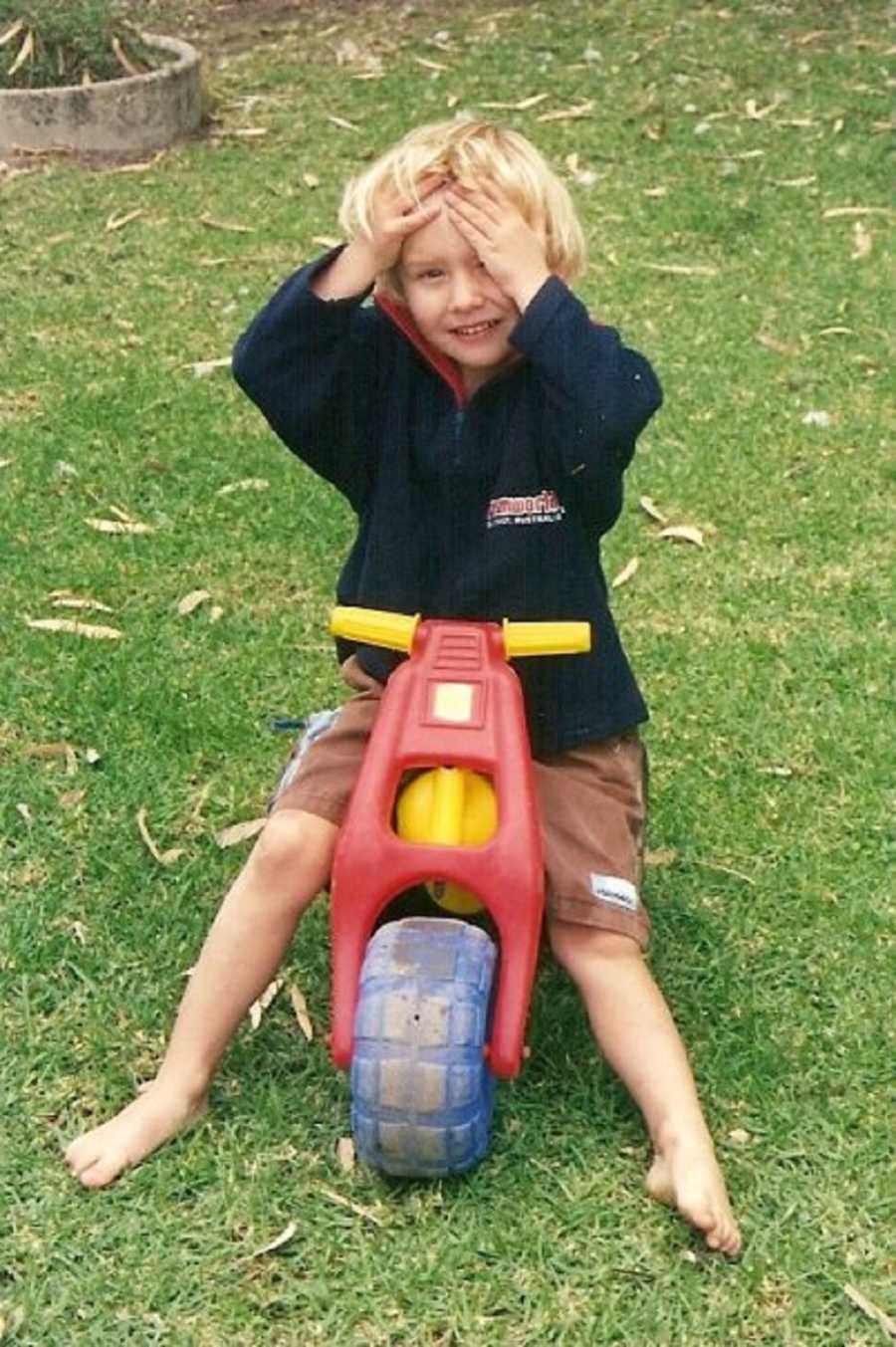 We got back in the car and headed back to the hotel. I stared out the window, feeling completely numb. As we pulled up to the hotel, I saw my father and his partner holding each other at the front and I walked up to them. I don't think a word was even said, we just held each other tightly and cried for a while.
My mother grew up on the river and knew more than anyone how murky the water and unpredictable the depth can be, but in this situation, you could never be prepared.
It was such a gigantic loss. My mother and Jordan we're inseparable. The loss of her youngest baby affected her greatly during the months that followed. There is nothing more devastating than seeing your mom in such pain and anguish. But her strength to power on the way she did, still inspires me today. My brother Camlan lost his best friend and stopped doing many of the activities he once enjoyed with Jordan, like playing in the backyard. My mom's partner at the time, Jay, struggled to come to terms with the tragedy and turned to alcohol.
As a child that had to cope with a such a traumatic loss, I want to give some insight to other families that are going through something similar, whether a child has lost a sibling or parent. Youth that experience such a loss are at risk of developing Childhood Traumatic Grief (CTG). In childhood traumatic grief, children develop symptoms associated with posttraumatic stress disorder (PTSD). This can be detrimental to short-term and long-term wellbeing. I think it's important that a family that goes through such a loss seek out grief counselling. My family and I did not get grief counselling. My brother's death and the grief I witnessed after had a great impact on my life and it's only now, after 12 years, that I have started healing.
To learn more about childhood traumatic grief click here.
Jordan taught me so much about life. He inspires me to try and live life as he did, with so much joy, love and laughter. His death taught me that life is fragile and that accidents can happen in an instant, so love those you have in your life harder and appreciate those you have in your life more because you never know when it will be the last time you will see them smile."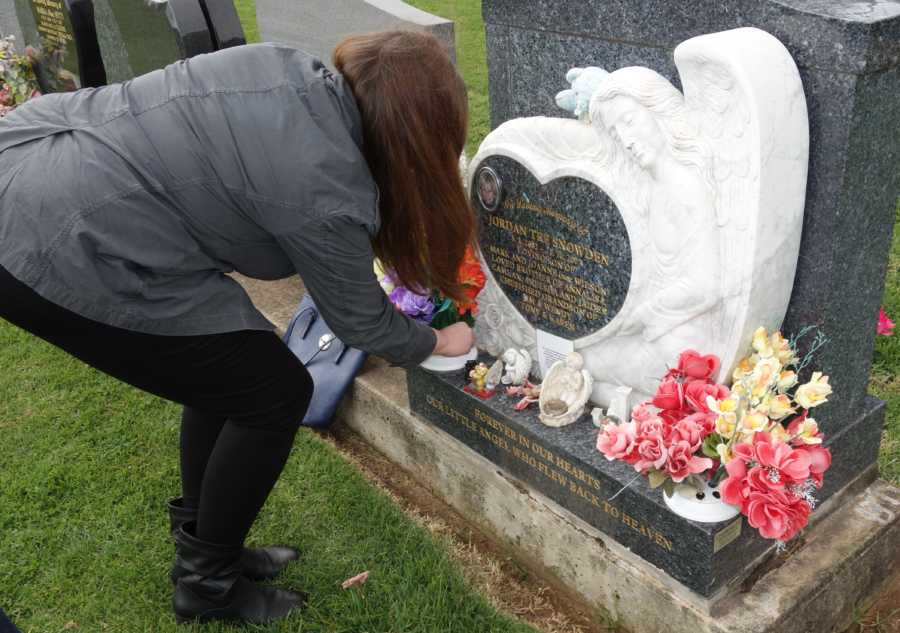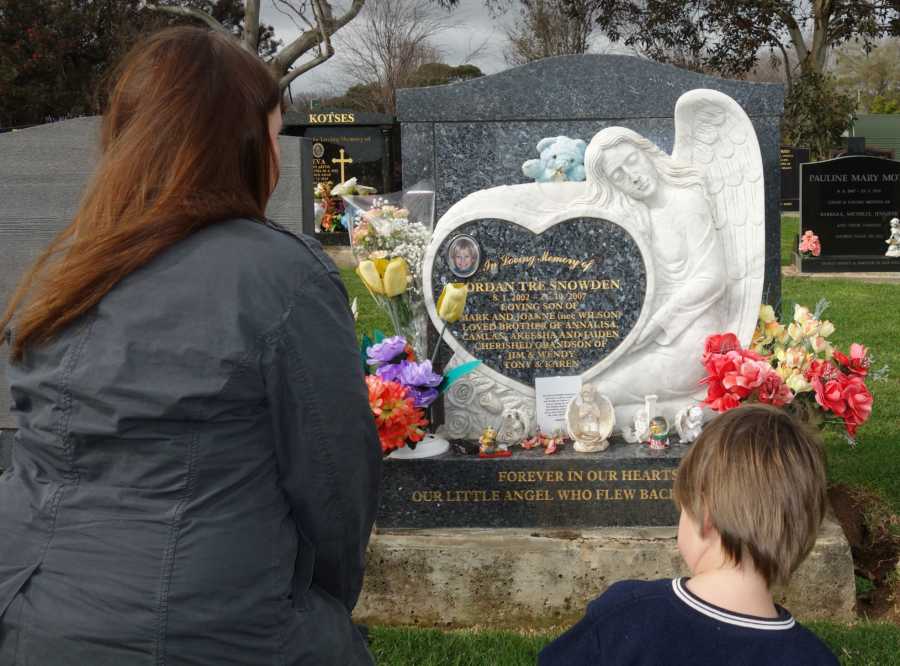 This story was submitted to Love What Matters by Annalisa Wilson-Snowden of Adelaide, South Australia. You can follow her journey on Instagram. Do you have a similar experience? We'd like to hear your important journey. Submit your own story here, and be sure to subscribe to our free email newsletter for our best stories.
Read more powerful stories about drowning safety:
'I ran to the laundry room. Something told me to put my hands in the washing machine. I resisted. No way. Are you kidding me? Of course he is not in the washing machine.'
'I'm so sorry. He fell into the swimming pool.' He was found with a blanket he would put over his head, and his little bicycle.': Mom's heartbreaking plea to use pool nets because 'freak accidents happen'
SHARE this important story to help spread drowning awareness.