"Look around, moms and dads. This is summer vacation. If your family is anything like ours, there is madness, but there is also merriment. There is chaos, but there is also collaboration. There is screaming, but there is also serenity. There is fun, but there is also fighting. So much fighting. It's different from moment to moment, day to day and, presumably, house to house. Unless you have social media.
If we start comparing our break to that of Susan, Janet or Karen on Facebook, we'll go crazy. They are crafting and traveling and bucket-listing their hearts out while their children are creating their own homework assignments because they just miss school LIKE CRAZY! Their daily excursions are educational and the summer reading list provided by the school wasn't challenging enough, so they're going to probably just decipher the Dead Sea Scrolls or something, and little Addison and Jamiroquai are positively overflowing with musical talent, so they started a band, and their first song is about how much their family loves not watching TV! Their summer is AMAZING.
This is when we need to put the phone down.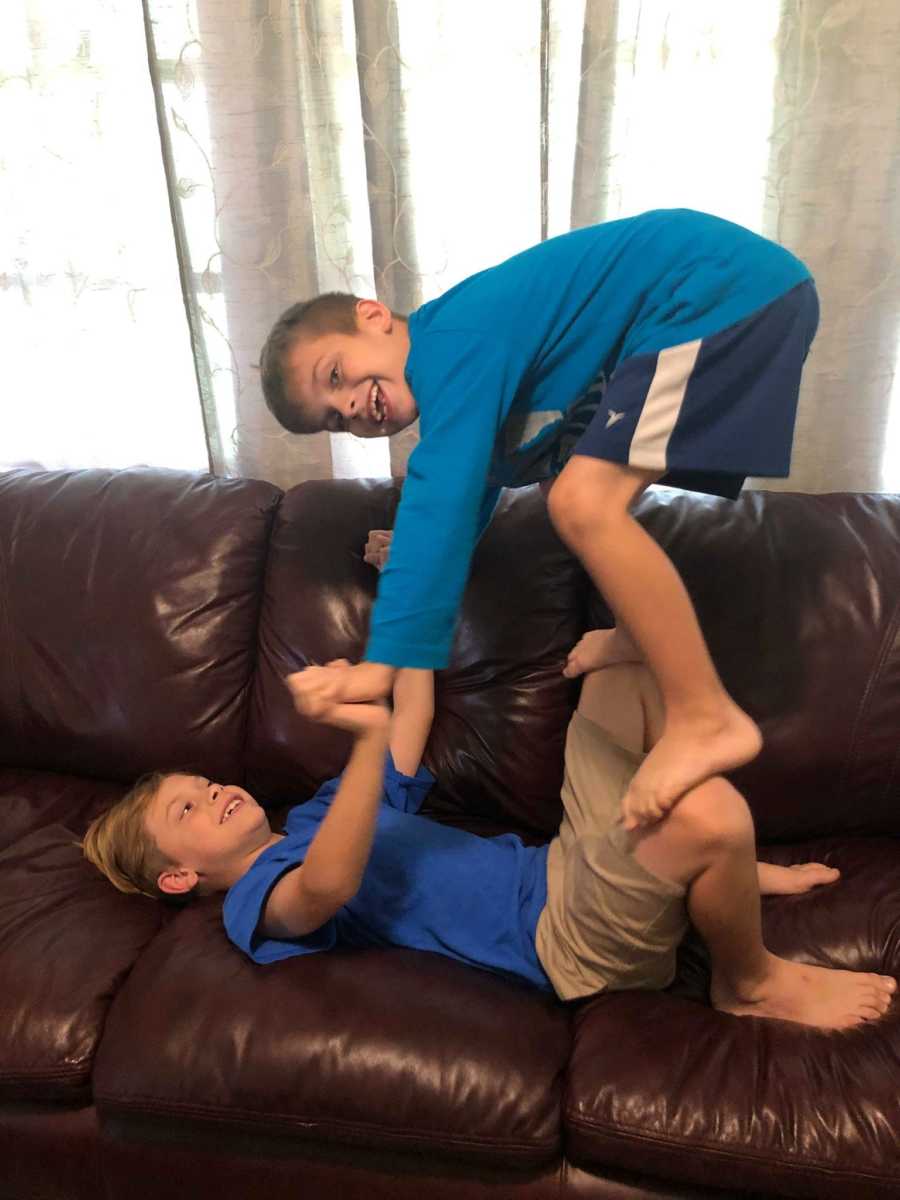 Social media is no place to find people we can relate to. Keep in mind that those people are posting because they are proud — these are snapshots of the best five minutes of their day. It's safe to assume that the other 23 hours and 55 minutes are a cesspool.
Summer is not always amazing. Summer is chaotic and unscheduled and, if you ask your kids, boring. If you want to relate to someone, you're going to need to schedule a play date or use your phone to make an actual call (it's the app that has a picture of a handset from a rotary dial phone, for some reason).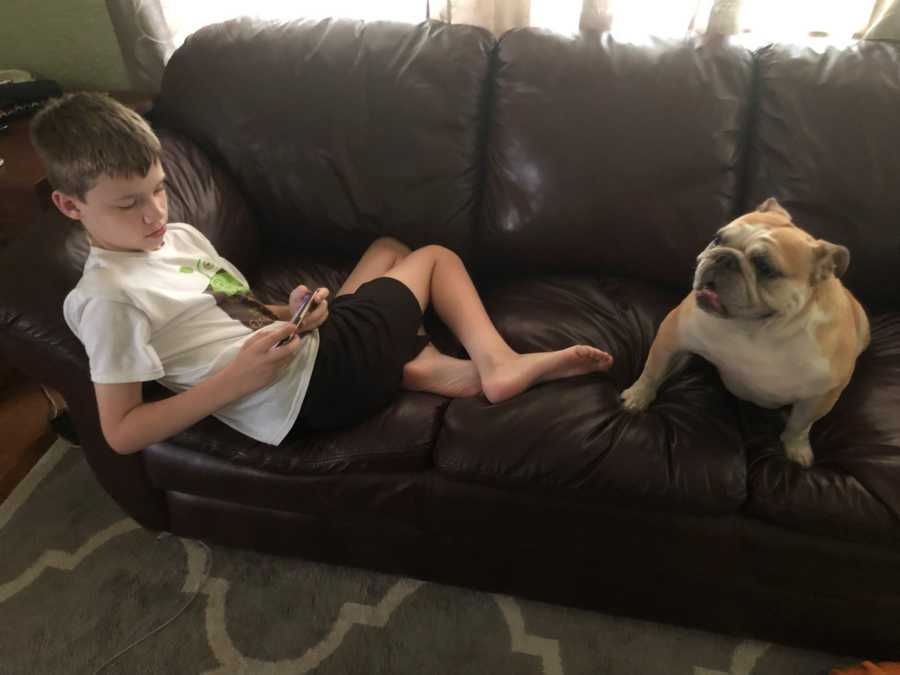 At the beginning of our break, one of my girlfriends called from Virginia. We've been friends for almost 20 years and we sugarcoat nothing because social media wasn't a thing when we met. She asked me how summer vacation was going, and I told her we were at swim lessons and *fingers crossed* THIS, our eighth annual try, will be the year it clicks.
I asked her when vacation starts up there. She said, 'It starts in a week, and I'm dreading it. I already have Matthew signed up for seven camps and lied to my church and said Nicholas was five so he could go to Vacation Bible School.' This warmed my soul. This is connecting.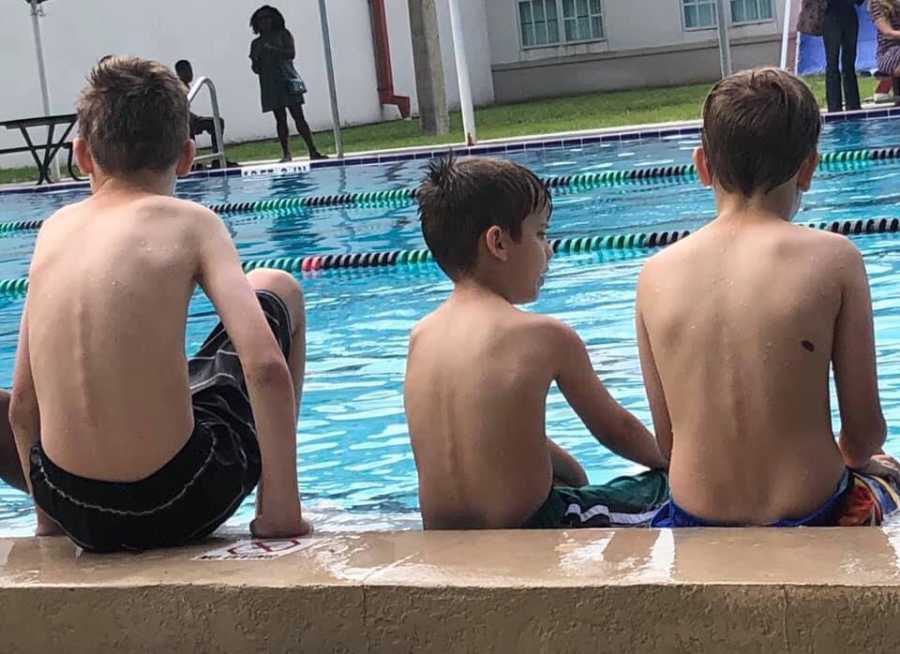 On Instagram, I might share the picture of the boys I took at Niagara Falls last week, their little faces full of awe and wonder.
But there are lots of things I won't share. For example, at the moment you are reading this, those same kiddos are probably transforming the family room into the Thunderdome and maybe wearing the same clothes as yesterday because we haven't gone anywhere yet this week. I also won't be sharing too many details about how, right after I snapped my 'awe and wonder' picture, my 7-year-old got his head stuck in a turnstile at the Canadian border. It's called balance.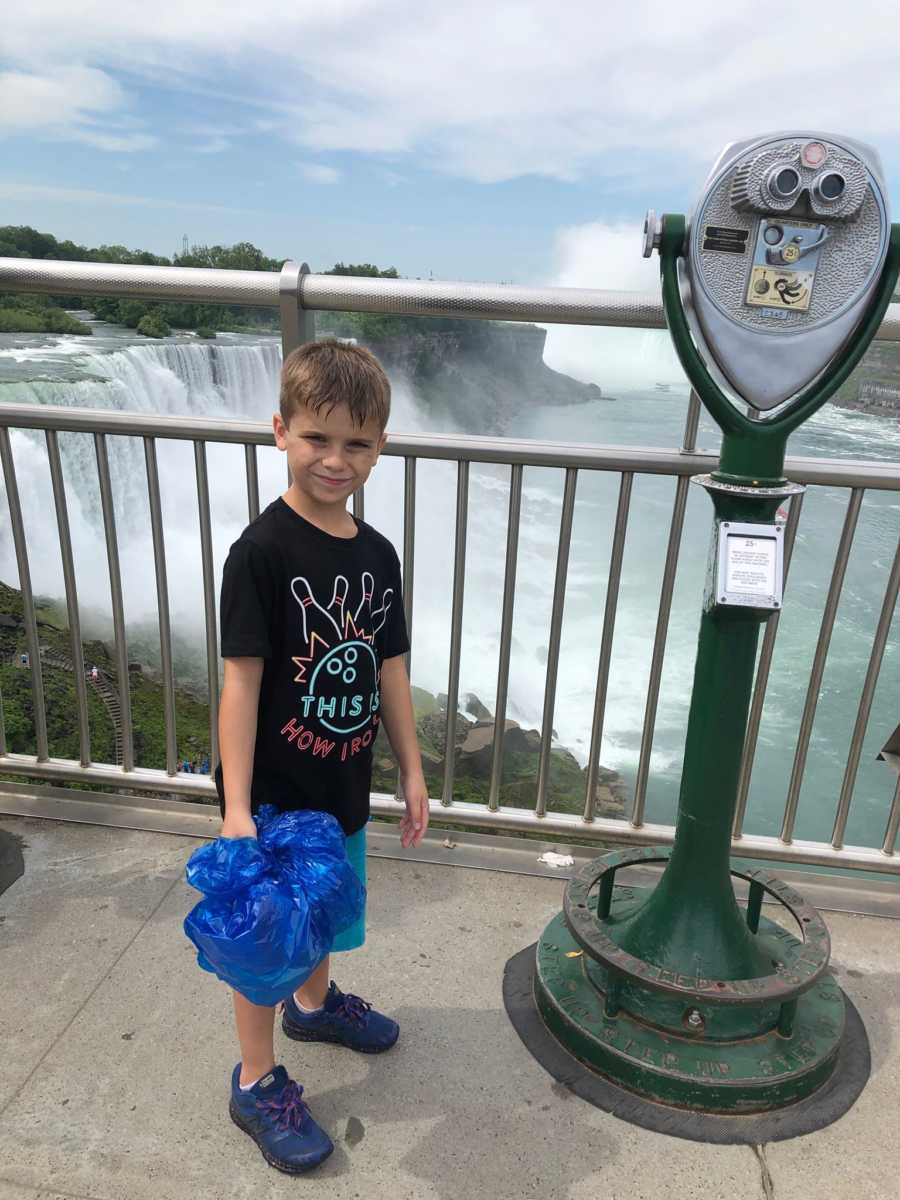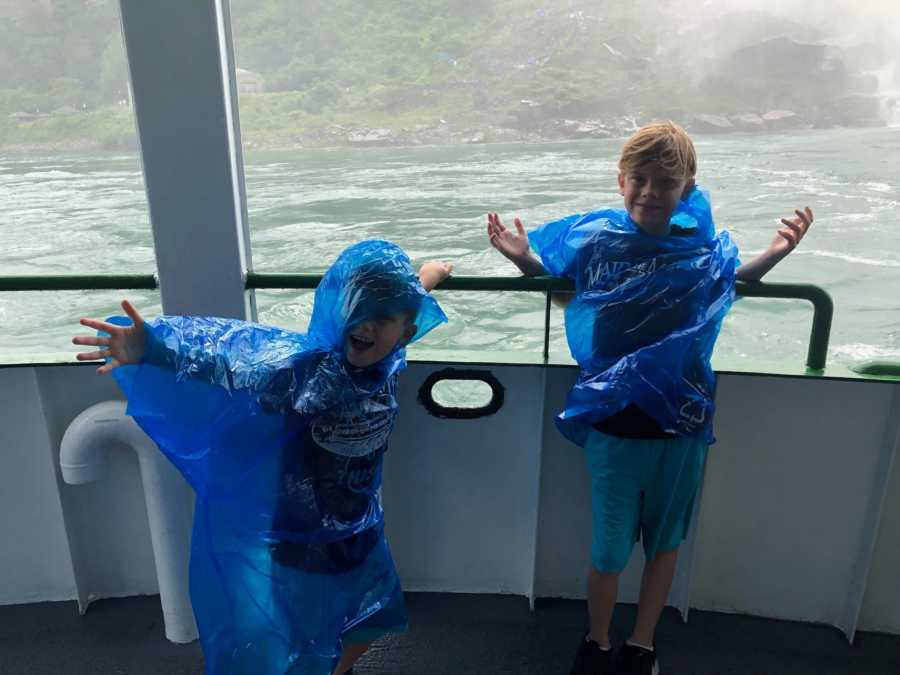 For the days when the noise and tears have outweighed the memory-making and fun, I hope there is a box of wine in your fridge and a friend you can live-tweet 'Bachelor in Paradise' with. But I hope your break provides you plenty of photo ops and— more than that—moments that are too special to be viewed through a phone screen.
May we all find just a little magic in each summer with our kids. We only get eighteen of them."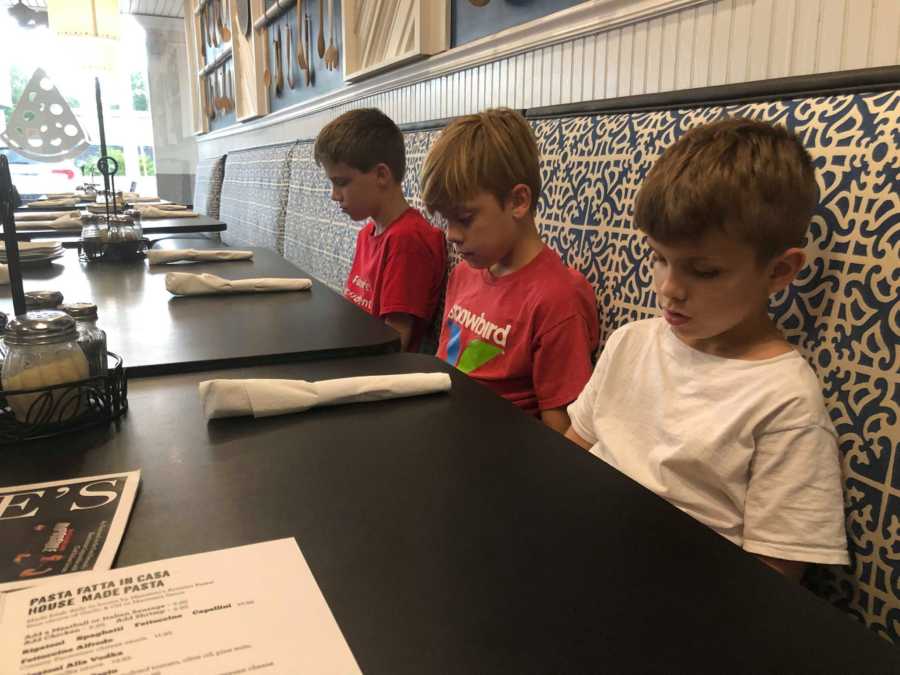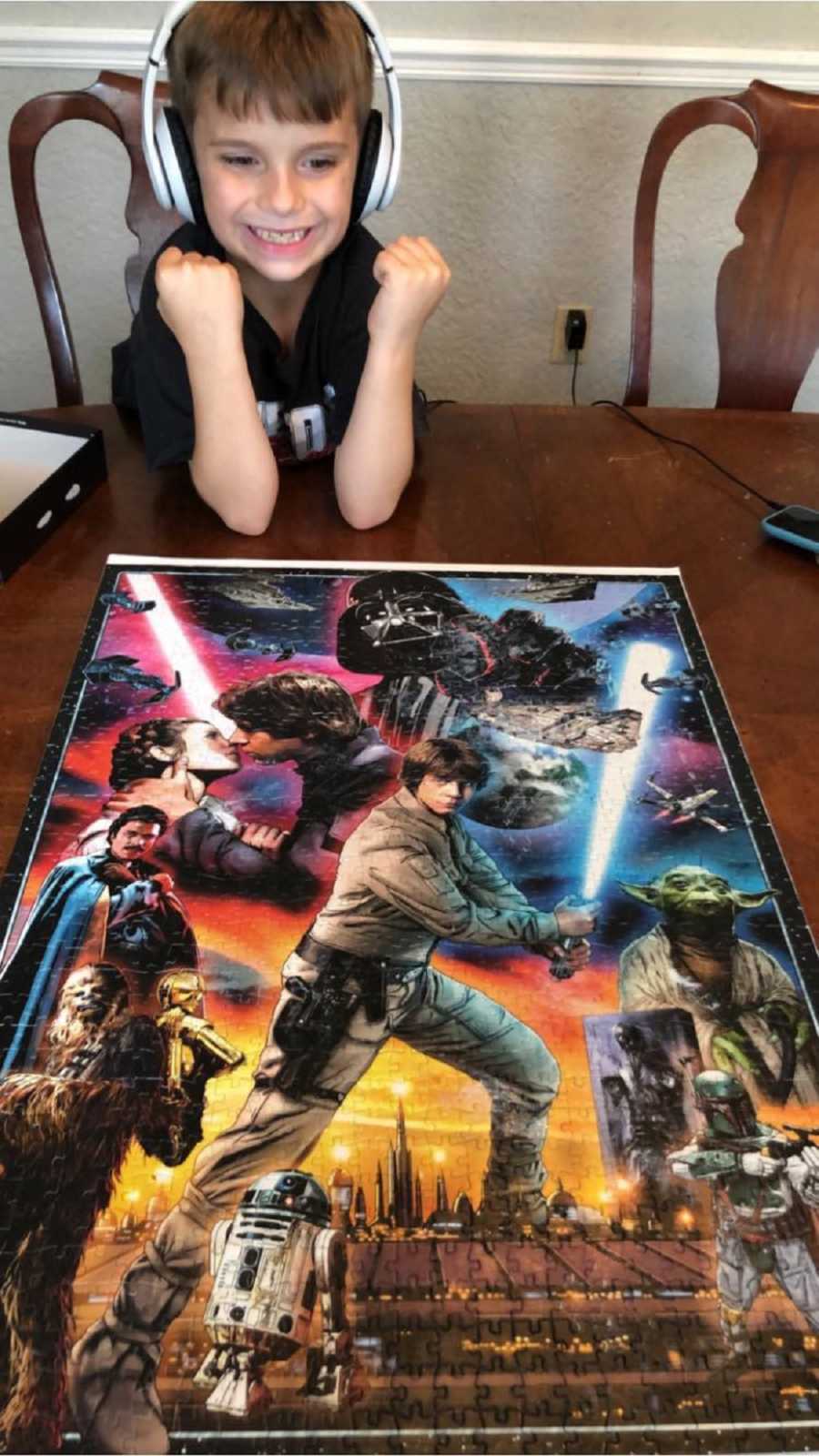 This story was submitted to Love What Matters by Lindsay Chamberlin, a Florida mom who writes for College Park Community Paper, where it originally appeared. 
Read more from Lindsay:
'I lost one of my kids. As the crowd dispersed, two of my boys walked over to me, but my son was nowhere to be seen. I called his name, paralyzed in fear.'
'Aren't you sad you never had a girl?': Mom of 3 'wild boys' hilariously breaks down how #BOYMOMS have 'earned' their exclusive title
Do you know someone who could benefit from this story? Please SHARE on Facebook to let them know a community of support is available.