"I handed over my baby.
At just a few hours old, I made one of the most heartbreaking decisions a mother could make. Giving my own heart and soul to someone other than myself. Out of my care and love, I was so ready to bestow upon this beauty.
You see, two months ago, very early one cold January morning, my husband and I had headed to the hospital for a routine 39-week induction. The pregnancy itself had been a higher risk since her umbilical cord had implanted nearer to the edge of the placenta. Besides a photo on the back of our Christmas card, I never announced the pregnancy publicly, keeping her ever close to my heart; praying for us both to make it safely to the finish line.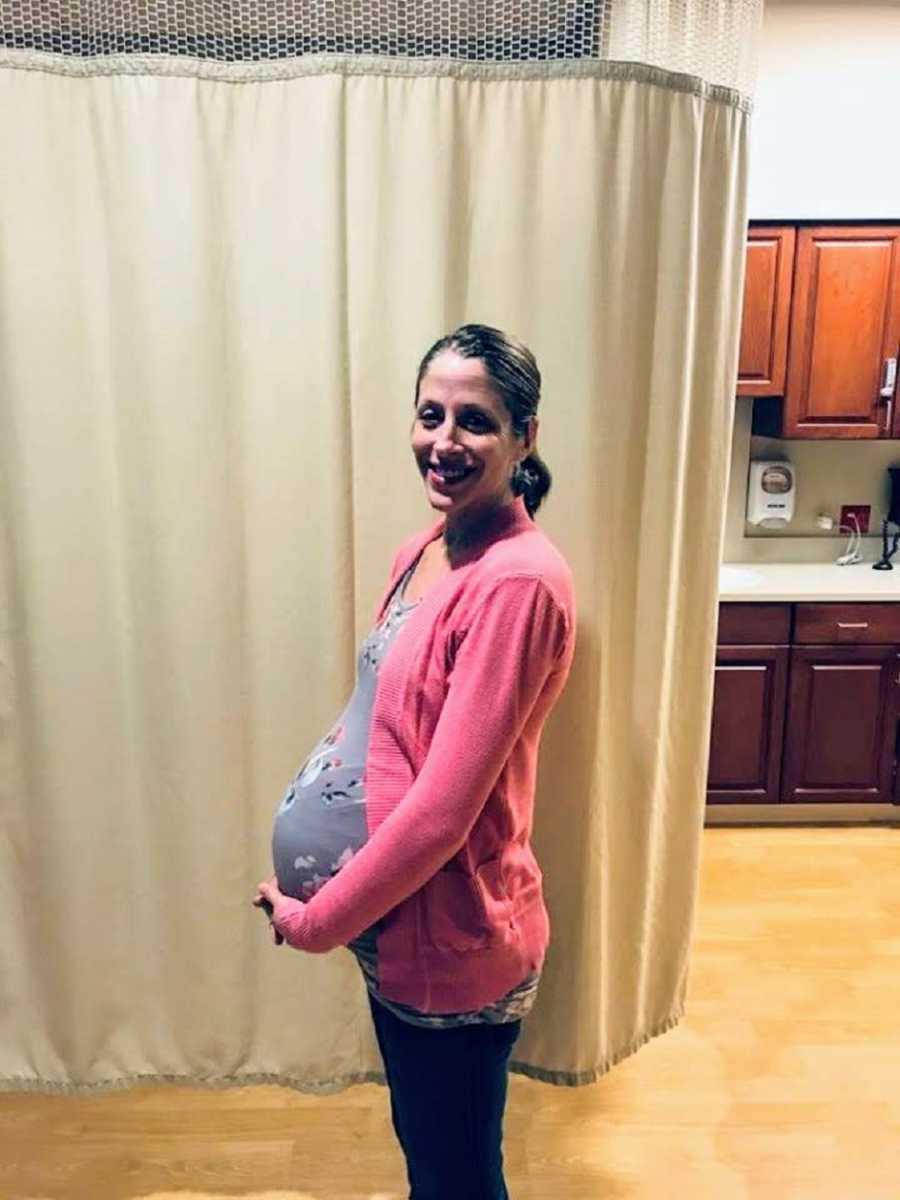 The labor and delivery unit was busier than anticipated that morning, so we waited patiently for our room and a shift-change for the nurses. Thank God above, we lucked out with one of the very best. The induction progressed as normal, and just before 3:00 p.m., we welcomed another sweet baby girl into our family. Three pregnancies prior, I had a very significant hemorrhage. Enough so, I was given medicine immediately following all subsequent deliveries to prevent anything similar from happening again. And this day was no different.
But somehow, it quickly became so.
Within 10-15 minutes after delivery, I began shaking, but this time, it was much worse than I had ever experienced. So much so, I couldn't even hold our beautiful, new daughter. As I handed her over, things escalated, and my blood pressure and temperature skyrocketed. After a very scary and uncertain hour ahead, things finally settled down enough for my OB to come back in and decide we needed to run some lab work, as well as a flu swab.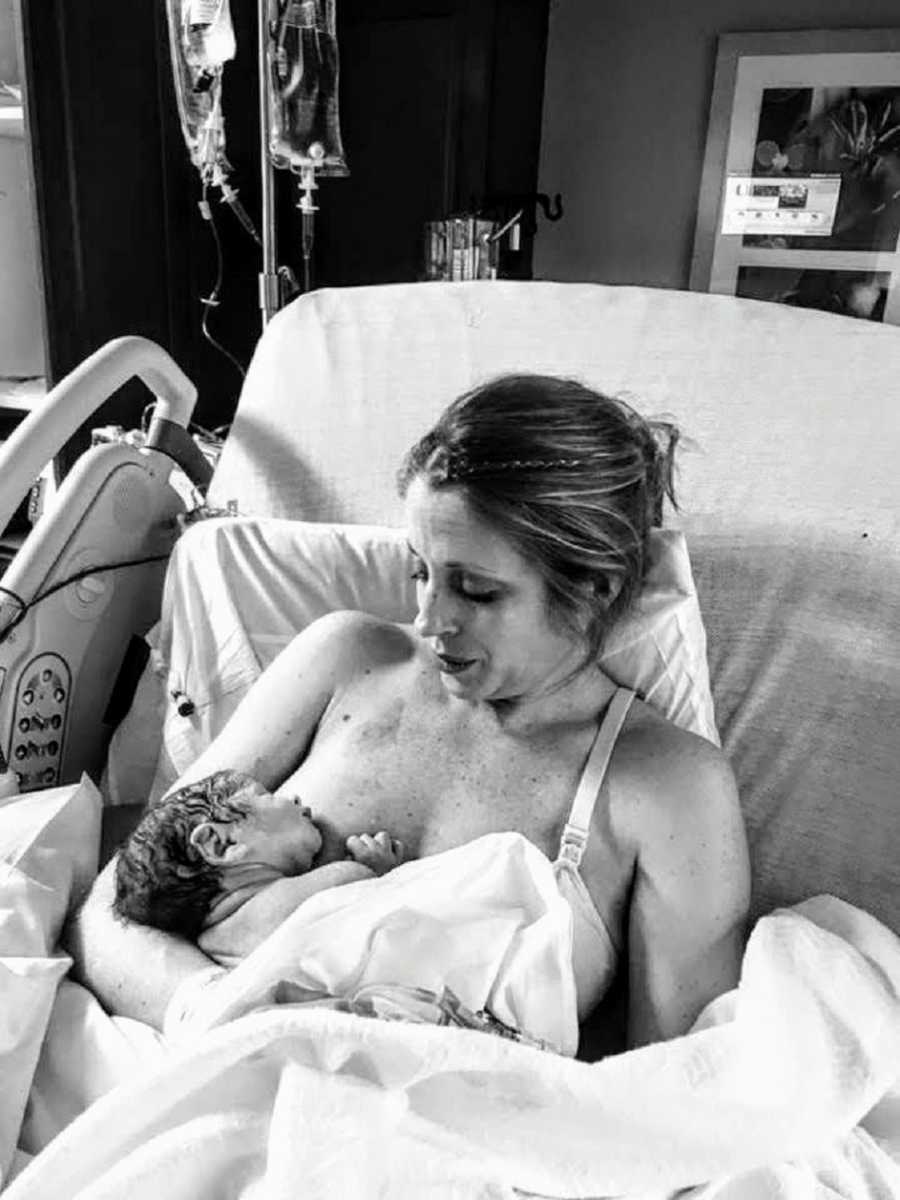 At the time, I thought there was no way I could have had the flu. Several of our little ones had presented cold symptoms throughout the week, and one with what we thought was a stomach bug, but nothing like the flu of years past. While waiting for the results, we were taken to our postpartum room.
It was later in the evening, dark outside, and I had missed an opportunity for dinner. My husband had been the only one with me in the delivery room. He stayed with me the entire time, making me his top priority.
We were introduced to our night nurses, who made sure I was drinking, ran a urine test as well, and then left us alone to get settled in. My in-laws came in, after waiting for several hours to meet their newest granddaughter but didn't stay long. Once they left, and before we could make ourselves very comfortable, we were greeted by our nurses once again, but this time, covered in masks, protective gowns, and gloves.
Tears immediately filled my eyes, as one of them shared the news I did, in fact, have Influenza B.
Here is the thing, sweet souls…Besides being tired, and feeling like I had a little bit of a cold, I had no other symptoms. My OB thought the stress my body went through during the delivery (as with every woman's body), triggered the symptoms to show. The next few hours were an emotional whirlwind.
We were met by caregiver after caregiver, garbed in protective gear. After an overwhelming conversation with the neonatologist, it was recommended to remove our precious, new baby from my care, and into theirs. Heartbroken doesn't even cover it. We were no longer allowed visitors. My husband could only visit me with protective gear. And our baby was stationed in the nursery.
Nine months of worry. Nine months of pouring my every energy into her health. Nine months of preparing for the day she would join us. And it was nothing we expected it to be. We were even more fearful to bring her home to a houseful of little babes, who were still sick themselves.
As I sat in my postpartum room, tears streaming down, the only thing that caught my eyes at that moment was a single cross hanging on the wall. And I knew, the only thing left to do was pray. Pray for comfort. Pray for peace. Pray for health and healing. The next morning, my Bible App alert rang, and the following words made their way across my screen: 'For I, the Lord your God, will hold your hand, saying to you, 'Do not be afraid. I will help you.'
Beautiful friends, we had no idea what the next weeks and months would unfold. But hindsight is always 20/20, and I could not be more thankful to have her here, safe and healthy. And I could not be more thankful to have delivered her now, two months ago. Because, I could not imagine being pregnant, and preparing to deliver, today.
Two weeks ago, it should have been my postpartum checkup. But after talking with my OB, we both agreed to push things back. Today, I had the chance to FaceTime with her to check-in. During our conversation, I asked her how she was doing as well. Because, not only is she my doctor, but I also consider her one beautiful friend.
Her response?
It is such a sad time.
She is not enjoying work right now.
Not because she doesn't love what she does. Oh, I know she does. So, so much. But, because of the worry she carries…She's scared. For her patients. The mothers. The babies. For her colleagues. For herself. And for her family. She, like most other doctors, pours her heart-and-soul into all she does. Part of the reason she is so loved by her patients. My heart hurts so much for her. Because she is guiding new life into this world, with so much uncertainty and fear.
Our world needs so many prayers right now, precious souls. Big, huge, world-enveloping prayers. Most especially for those mamas who are expecting. Because their anxieties are of a completely different kind. They have two souls to worry about. The most vulnerable of all, included. Our sweet babies.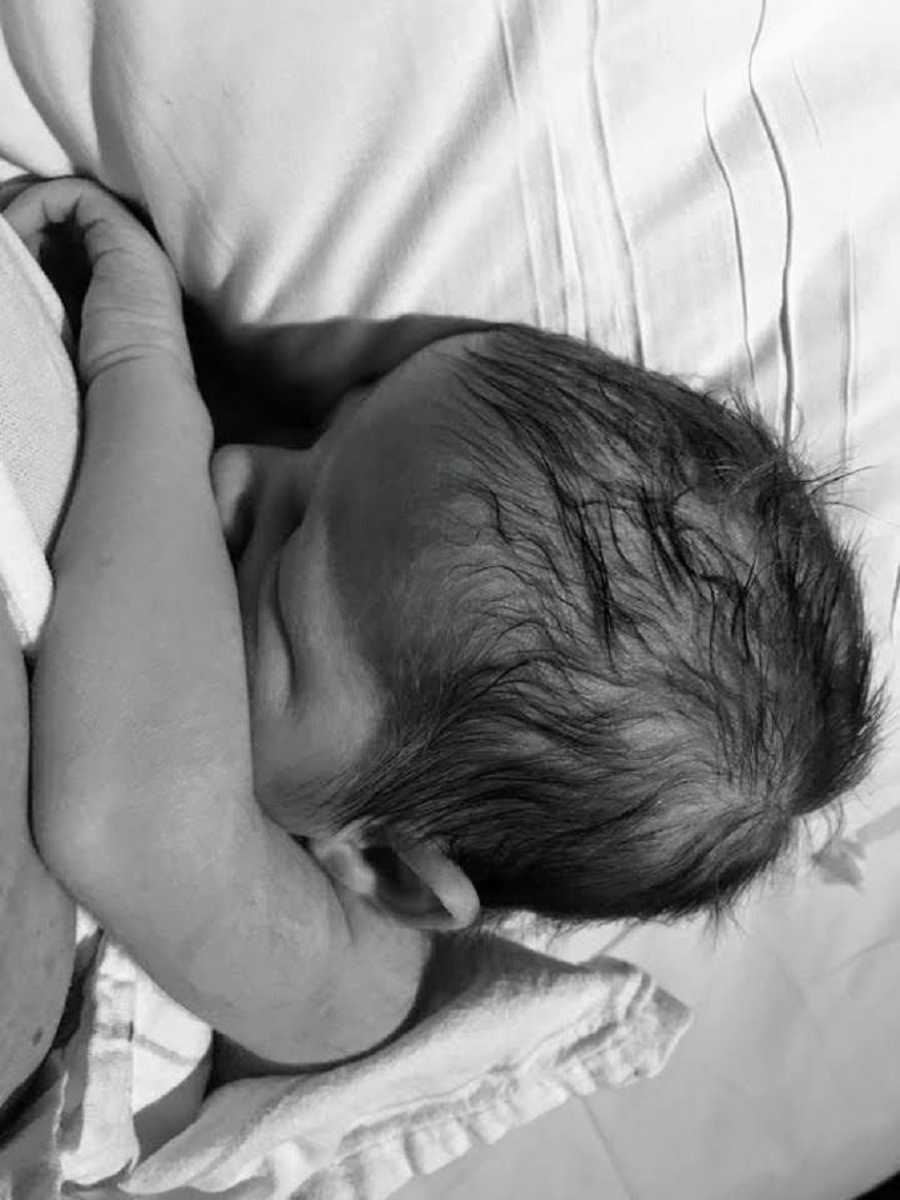 I never expected the kind of 'birth' day that unfolded that January morning. Yet, I never entered that day with the type of fear felt now by expectant moms. Not only responsible for themselves, but for the life growing within. What I experienced was only a taste of what some others will go through. And they need our support now, more than ever, even if only the spiritual kind.
Beautiful souls, tonight, and moving forward, let's make sure to include these precious mamas-to-be within our prayers. Let's make sure to include their doctors and amazing nurses. Nervous for not only their patients but for themselves. Let's make sure to include those grieving women, whose plans to grow their families have also been put on hold. And for who knows how long.
We need each other more than ever, sweet friends. And one of the greatest ways we can be there for one another is through prayer. Simple, beautiful, pleading, powerful, soulful, Heaven-storming prayer.
He's listening, beloved friends. He is listening. But, it never hurts to turn up the volume just a little bit more. From our hearts to His ears."
This story was submitted to Love What Matters by Simply Complex Mom. You can follow her journey on Facebook. Submit your own story here. Be sure to subscribe to our free email newsletter for our best stories, and YouTube for our best videos.
Read more stories like this here:
'Her eyes looked up at me in panic. 'Mommy, it's blood.' We were just in the ER and everything said she was fine. My stomach about hit the floor.': Family says goodbye to their 'forever Valentine' after battle with flu
'His ribs were poking through. He was struggling to breathe. 'We cannot test him. He doesn't meet the criteria.': Health care provider urges 'stop the birthday parties, stop the play dates' as son battles for his life
Please SHARE this story on Facebook and Instagram to encourage others to cherish every moment and love what matters most.