Disclaimer: This story contains mentions of drug and alcohol addiction that may be triggering to some.
"December of 2018 was a difficult month for us. In fact, it was the beginning of the end. I can tell you this now not only because it's over, but also because we made it through. I can also tell you the exact recollection, moment for moment, of when I realized the man I loved was an alcoholic. This night didn't take place in December… but December was cluttered with several other occurrences that scared me to death and made me question everything, just as that once had.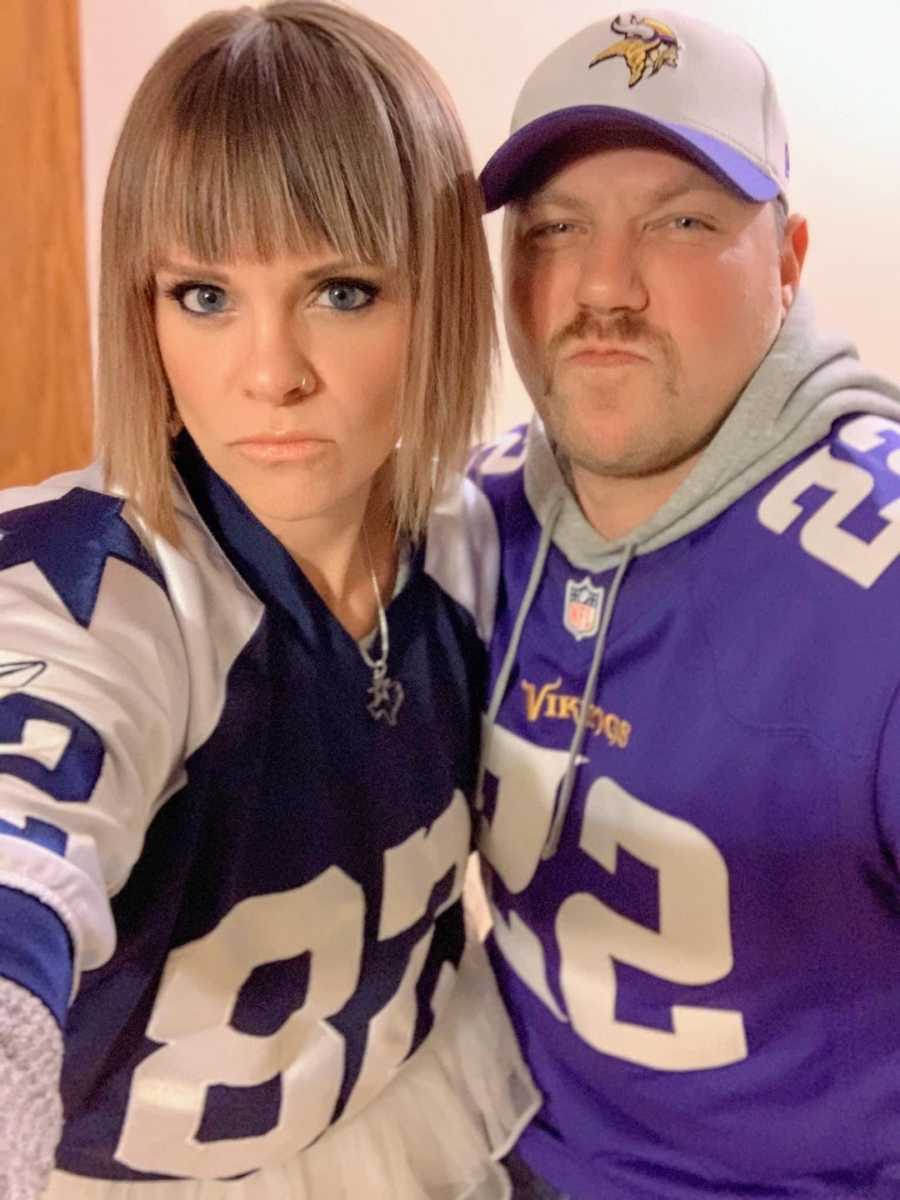 In December of 2018, we were presented with the opportunity of a lifetime when I was asked to be a guest on the Rachael Ray show. Both of us, in a whirlwind of complete shock, were flown to New York City for several days on an all-expenses-paid trip like something you would only see in the movies.
I did have to spend a good majority of our time there filming, but we were fortunate enough to be staying in the heart of Manhattan right near everything, and we spent every moment of free time sight-seeing. I specifically remember telling Aaron (far more times than he probably cared to hear) I didn't want him drinking while we were there, which is something I had previously never done before.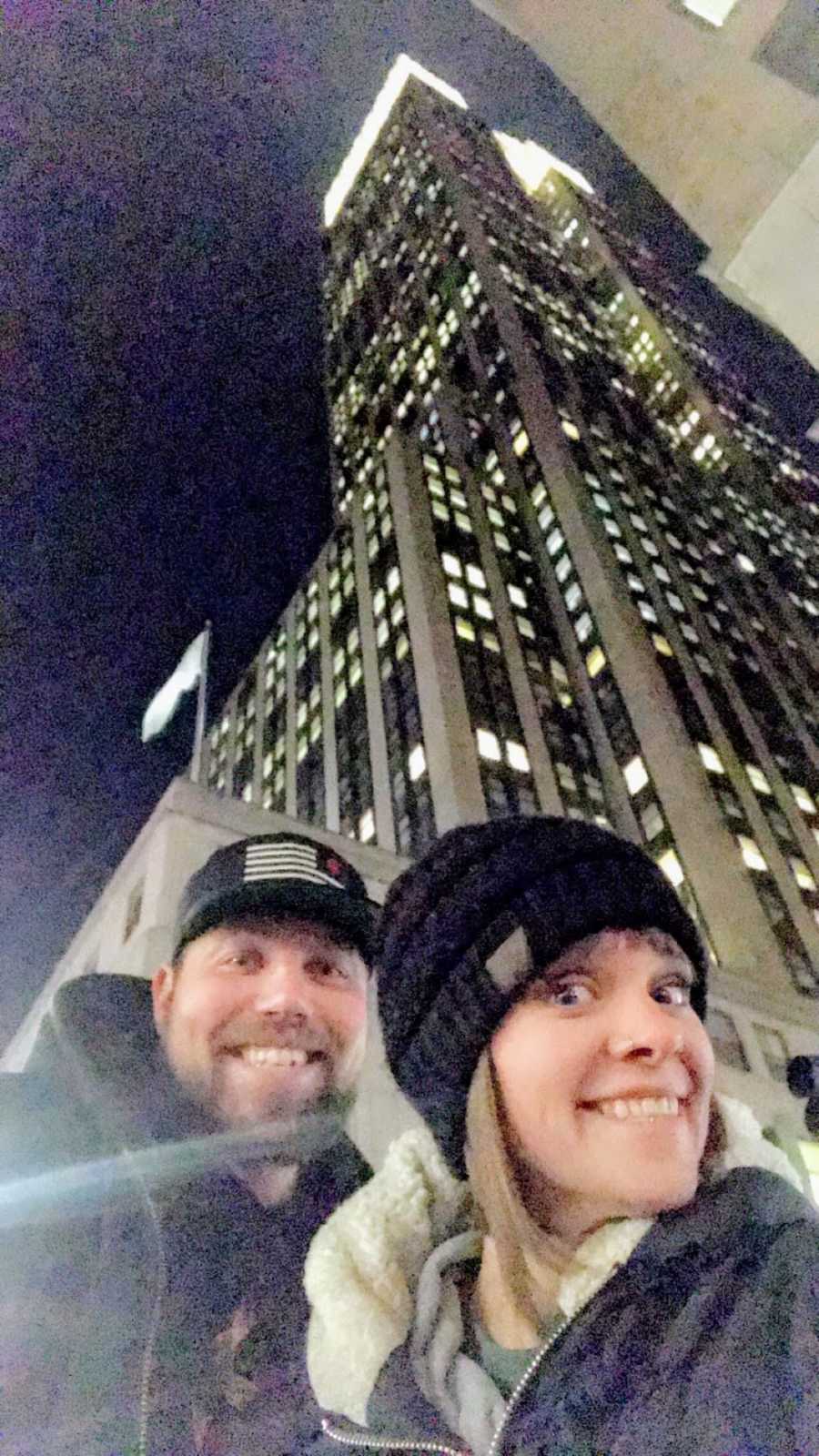 He was a grown man and attempting to control how much he drank wasn't a duty I wanted as his girlfriend. But this time I had panicked visions of everything going to hell in an NYC hand basket as quickly as I knew they could—and, for the most part, he complied with my wishes.
The second day in the city was spent filming at Banana Republic and in the spa getting a makeover, which left Aaron with the full day to himself. This also meant I spent the entire day worrying myself sick to the point I'm not even sure how I was able to film, because I had no idea which version of the man I loved I was going to find when I was done.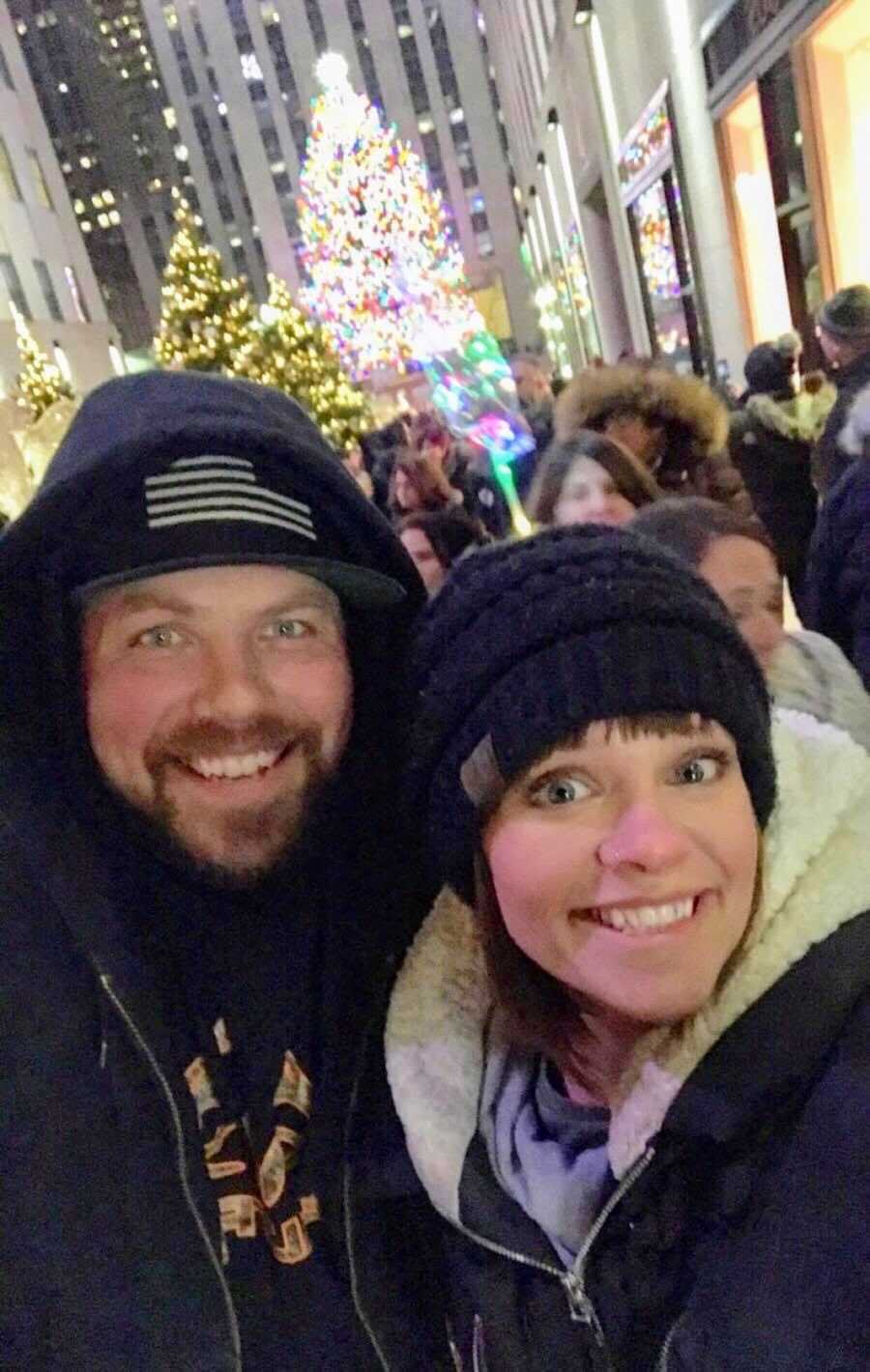 As I was filming, I started getting texts from him as he was out exploring the World Trade Center Memorial, and I felt both happy and relieved he was experiencing things instead of bellied up to a bar somewhere like I feared. I made it back to our hotel just in time to go out for a nice celebratory dinner together. I walked in fully made over, and there was Aaron sitting quietly with a 6-pack.
'He's only had a couple,' I told myself, recognizing immediately his eyes hadn't glazed over yet. I said a silent prayer, thankful because it could have been so much worse. We went to an amazing place for dinner, courtesy of the show, and it was like nothing we'd ever experienced before. Neither of us ordered alcohol with our meal, but I do remember enjoying the atmosphere and each other's company immensely—and savoring every bite of food like it was the greatest thing we had ever eaten.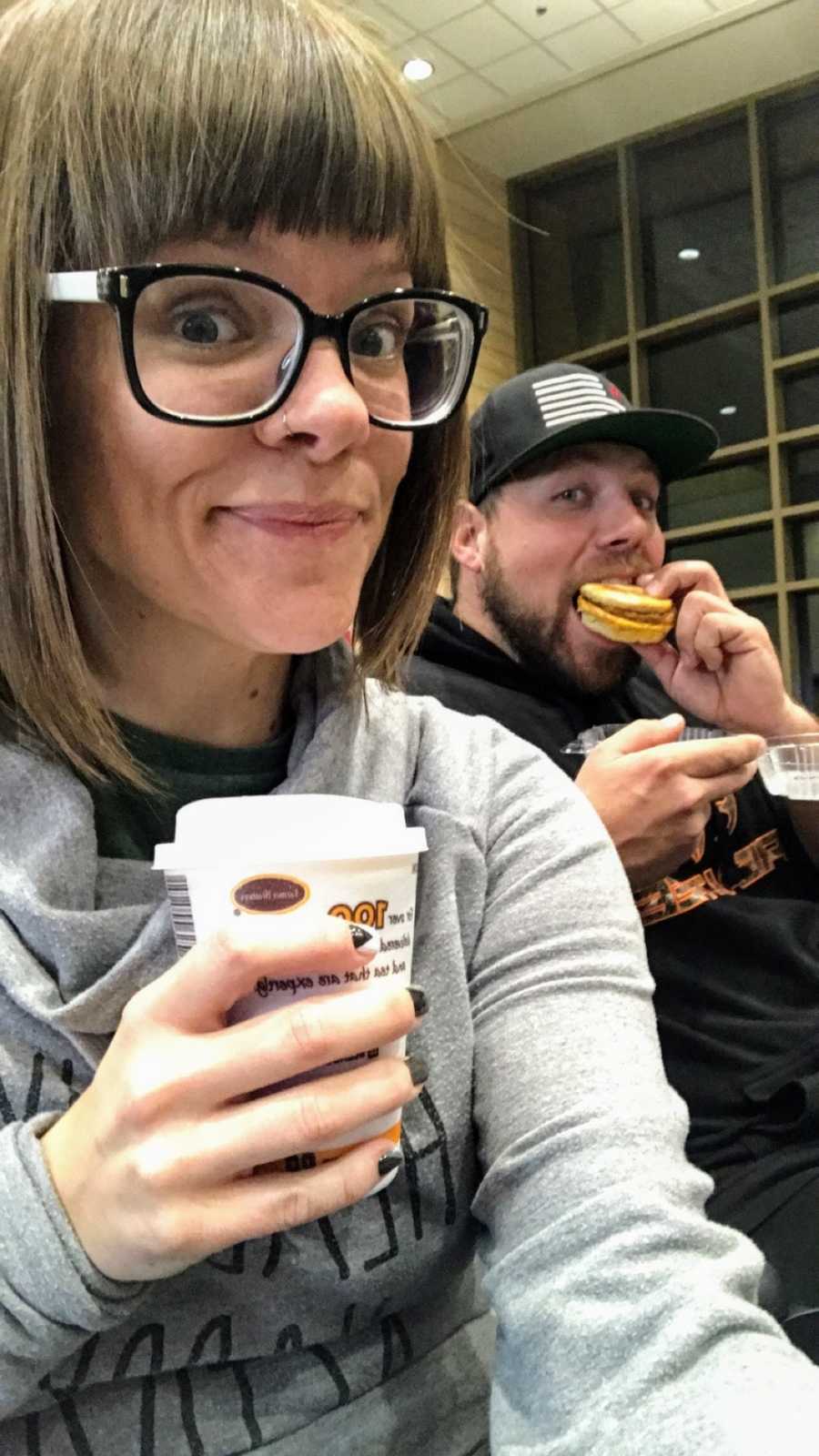 We had planned to go to the Empire State Building after dinner, but we had leftovers, so we had to quickly stop back at the hotel to drop them off. I went in to use the restroom before we left and when I came out I found Aaron chugging a beer like his life depended on it.
We were in our hotel room probably a total of 3 whole minutes, and this was what he did with them… he frantically chugged as much of a beer as he could before we headed out exploring the city, and I stood there watching him—feeling as if I was watching a video game and the character needed to suck back as much extra life as he could in the quickest time possible or it would be game over.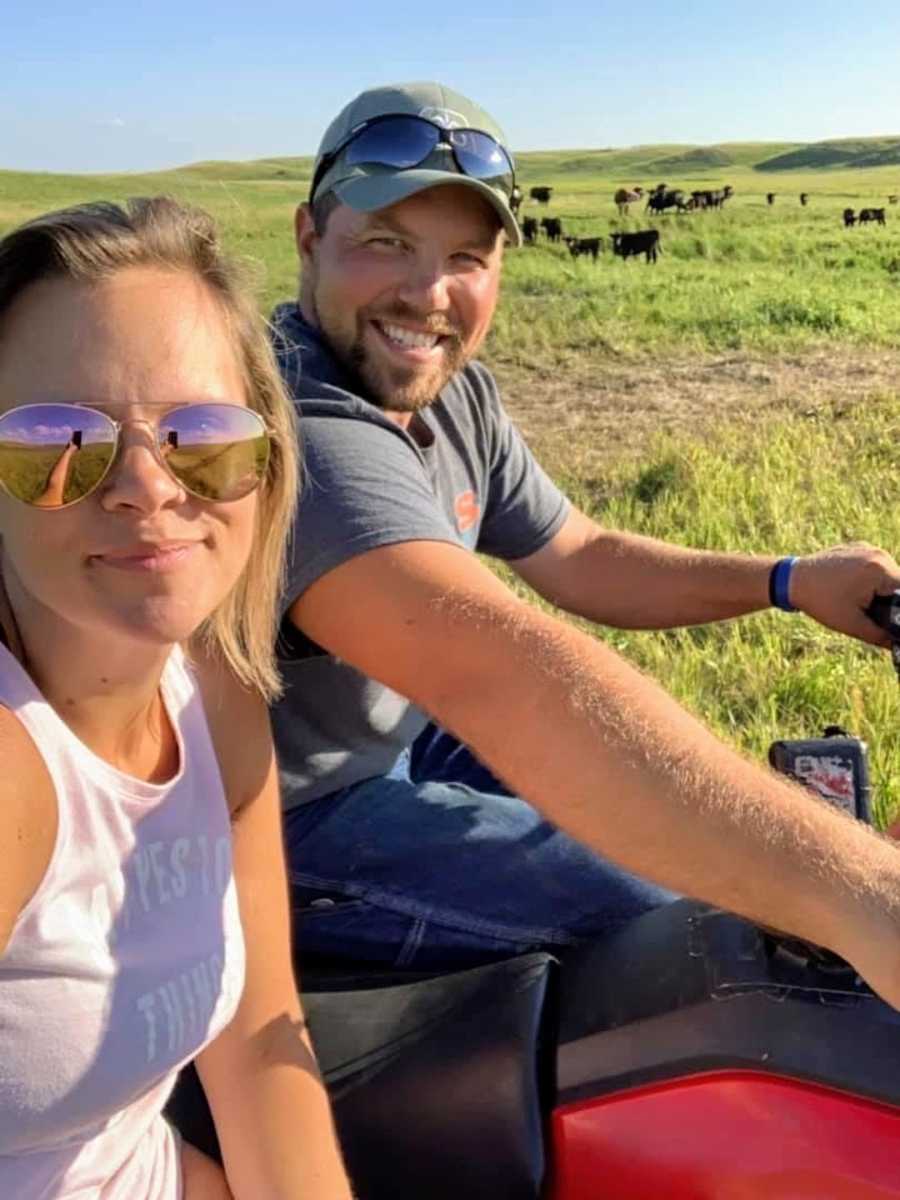 I left the room that night sick to my stomach, with yet another realization he was an alcoholic and neither of us could keep living like this—and this was, indeed, very likely the beginning of the end. But it wasn't the beginning of our end. Instead, it was about to be the most beautiful beginning.
My husband turned 35 the second summer we were together—a birthday he wholeheartedly believed he would never live to see. It's a surreal thing, watching someone celebrate a milestone after they have made peace with the reality they likely wouldn't be alive for it, anyway. Especially at an age as young as this.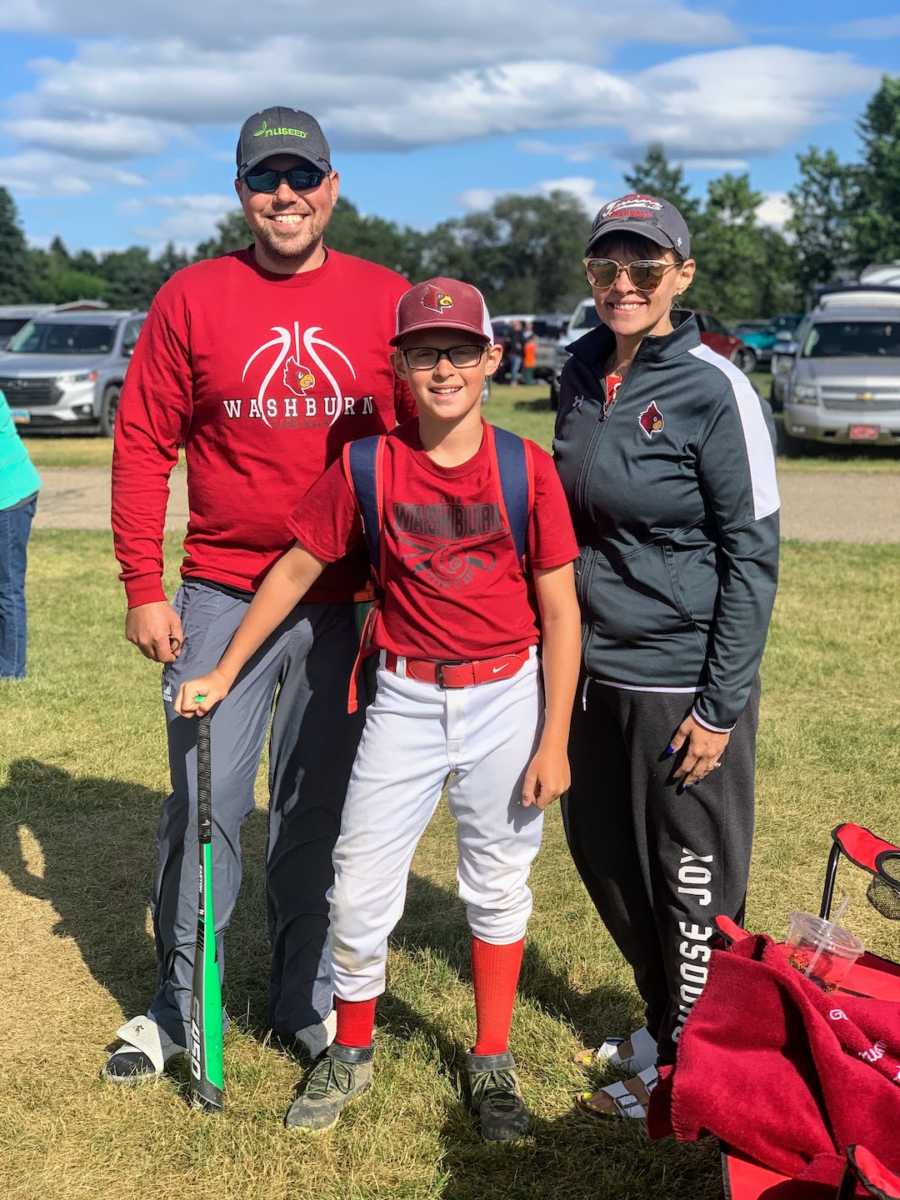 We've been very open and transparent about his struggle with alcoholism, but only those who are closest to him know of his struggle with drug addiction. Snorting coke with his boss 'so they could work long hours.' Waking up with the police standing over him because he had gotten so high he went in the wrong house and passed out on a stranger's couch.
Falling through the ceiling of a jail and nearly ripping his ear off because he tried to escape after being arrested. Waking up in the hospital after smoking 'a bad batch' of meth. A group of strangers finding him behind a dumpster in the middle of the night with no shoes on, trying to warm up because it was winter in Minnesota and he had gotten high and lost them (and the people he came with) in a nightclub.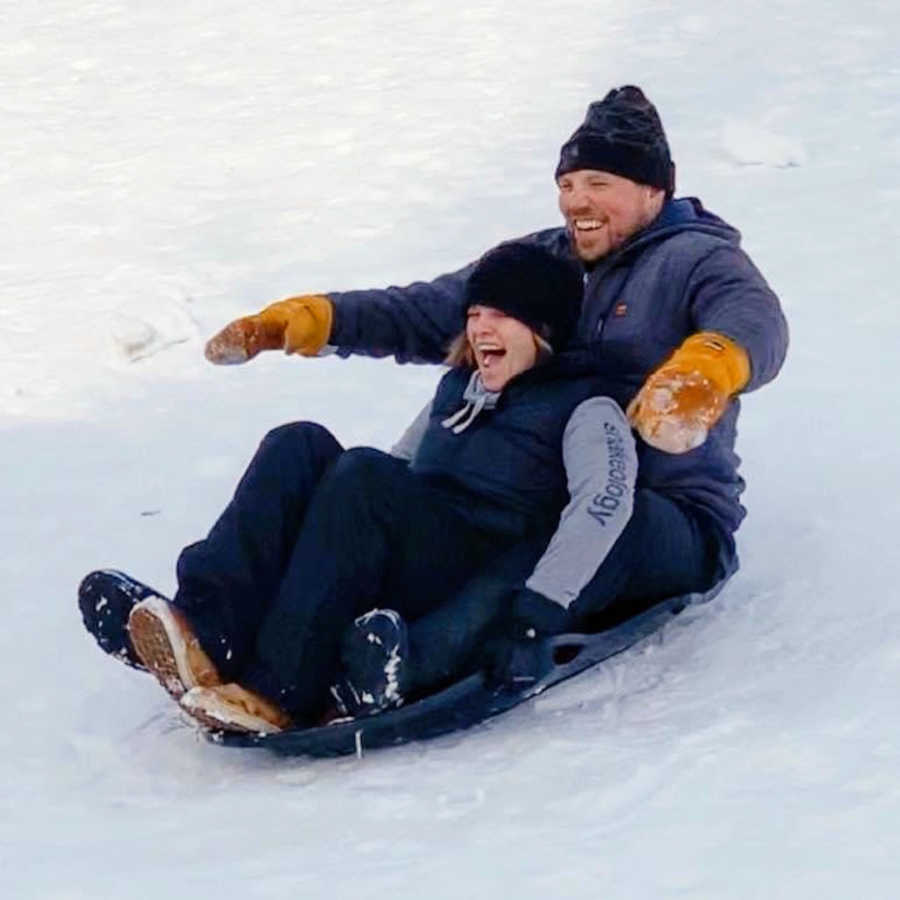 His dad never knowing how he was going to find him; his mom's sudden panic every time her phone rang. And those who know him now are shocked to learn about these things. 'Because he doesn't look like an addict.' But what does an addict look like? In my case, my addict has the kindest eyes and a smile that touches them. He has a heart of gold and would do anything for anyone. He treats his mom and his wife like they are queens, and treasures his family more than anything in this world.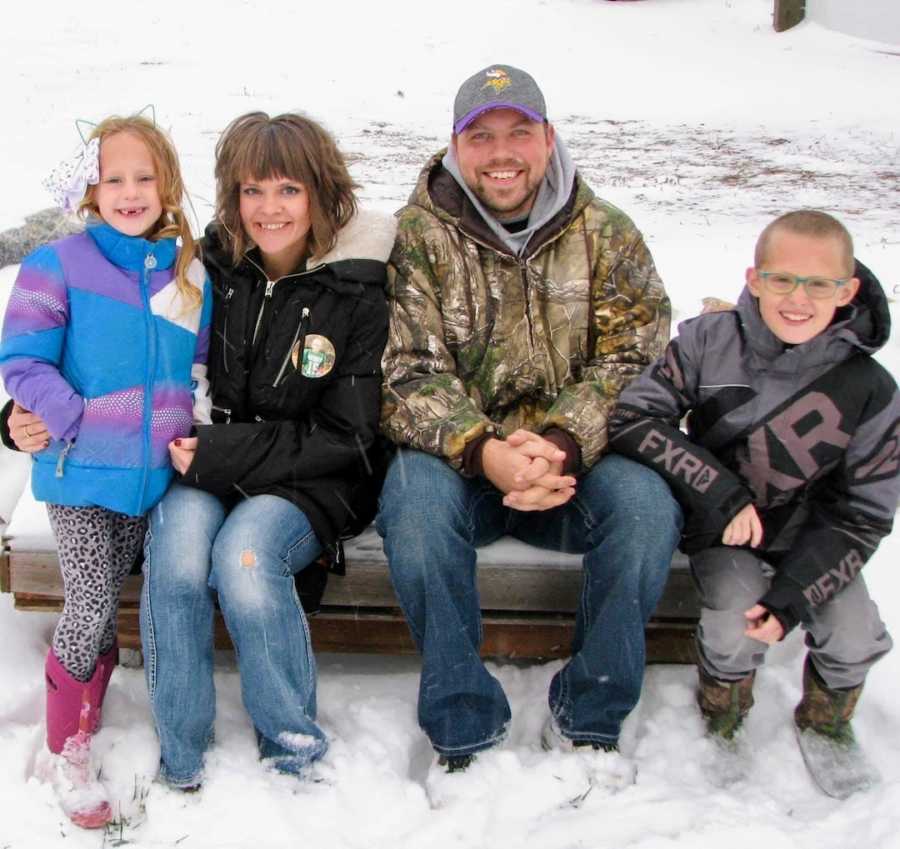 He adores little kids and probably should have had ten of his own, but instead is the best bonus dad our kids could have ever asked for. He goes to church every Sunday and loves Jesus. If you wait on him in a gas station, grocery store, Walmart (or anywhere for that matter), he'll always smile warmly and tell you to have a wonderful day. He'll carry your bag, hold the door for you, over-tip you for your services, give you the shirt off his back if he thinks you need it, and leave you better than he found you—every d*mn time.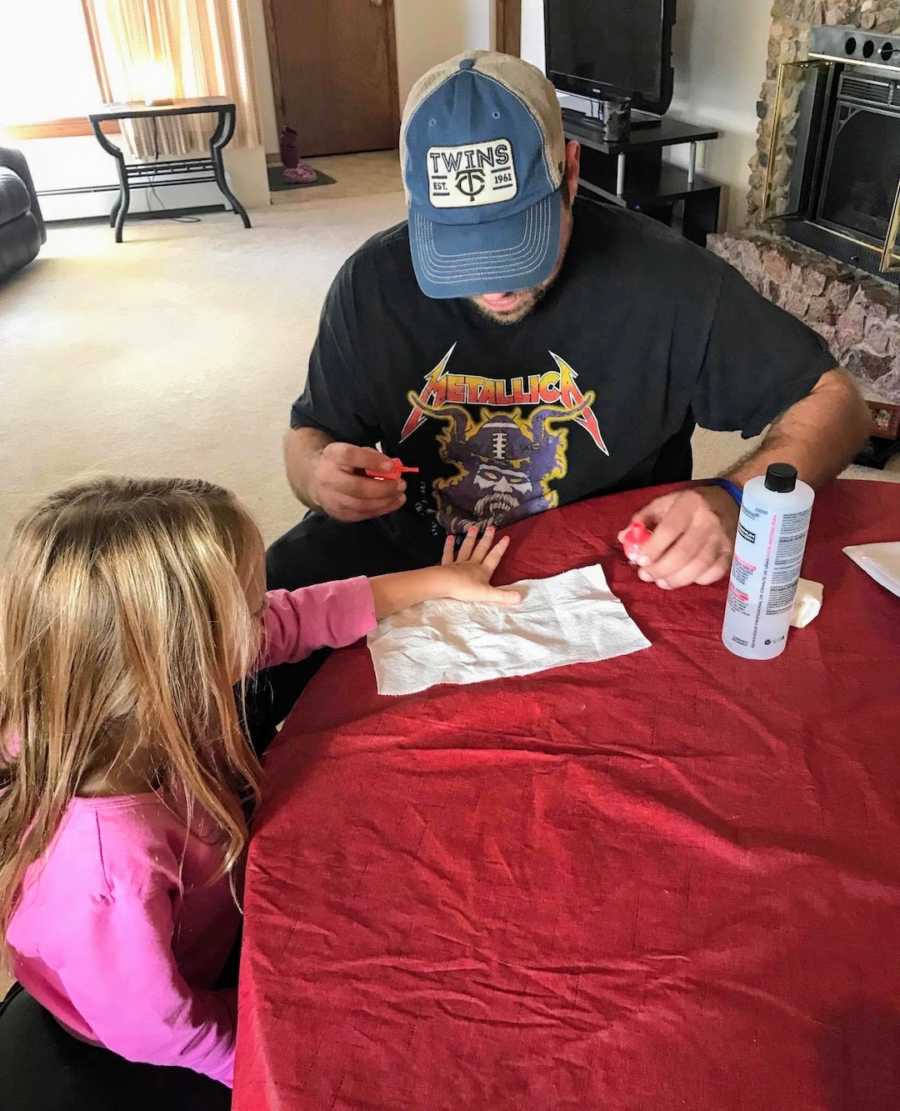 He changed my entire life when he came into it, all the while he was changing his own. He showed me addiction is real, as are those who suffer from addiction. You didn't have to come from the wrong side of the tracks, experience some life-shattering trauma, have a criminal history, or get caught up in the wrong crowd to find yourself an addict or someone who loves one.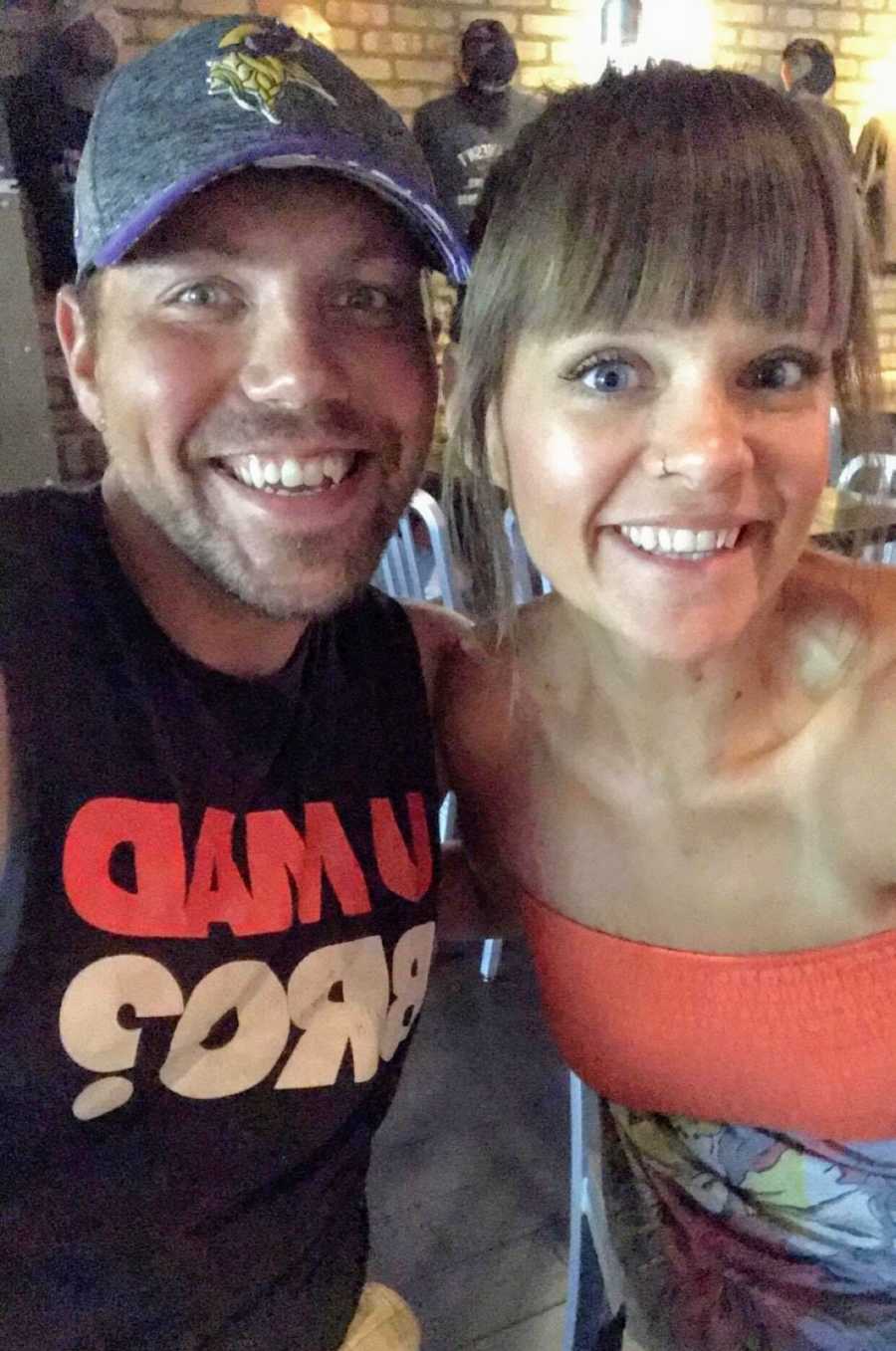 Believe me when I say addiction is an equal opportunity employer and will happily recruit anyone. In sharing our journey, our goal is to bring hope and awareness to those who are struggling with addiction, and anyone who loves an addict. If I can tell you anything at all, it is shame has no place here and will destroy you from the inside out if you let it. You are not alone, no matter which side of this journey you stand on.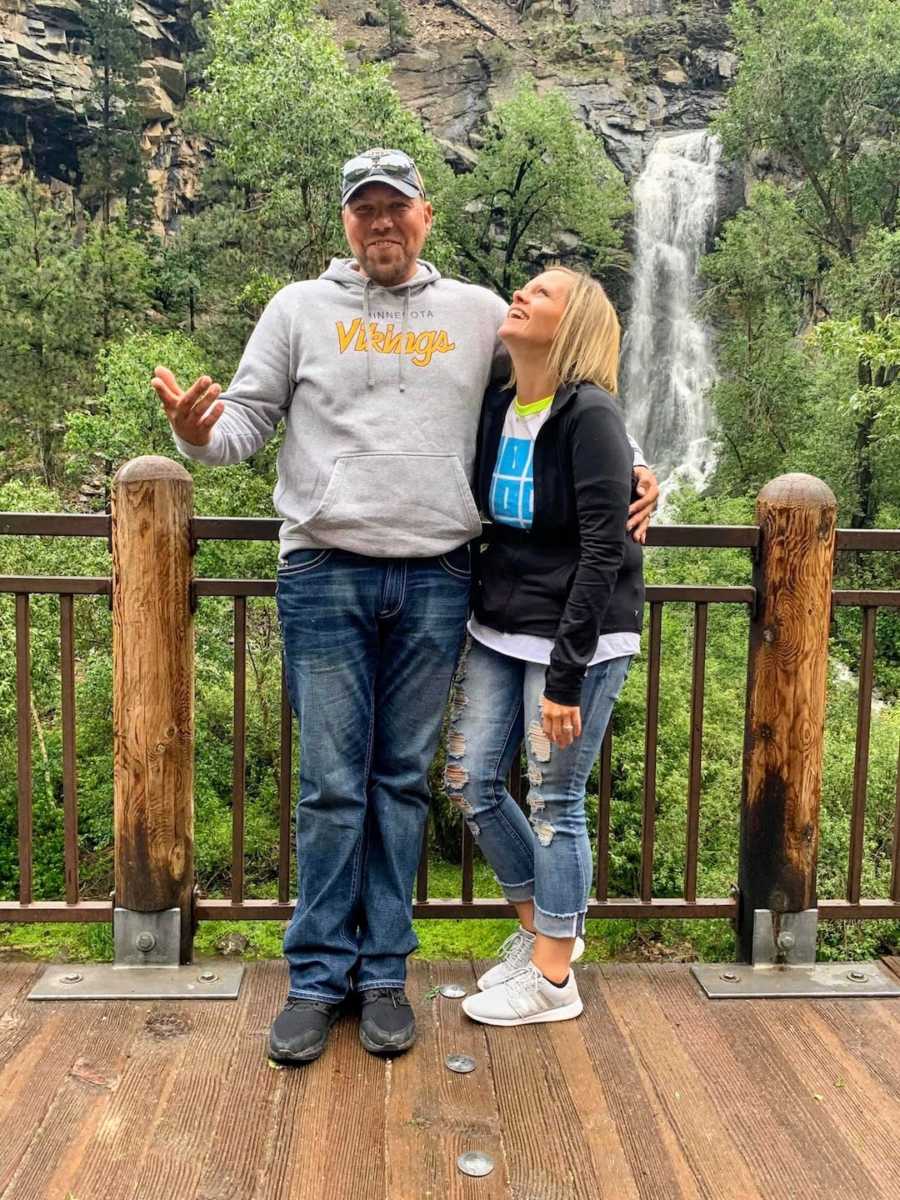 Recovery is possible, and we could have never made it through any of this without God, the love and support of our families, the encouragement of those who had been there before us, or each other. And as always, we will continue to walk this path one step at a time."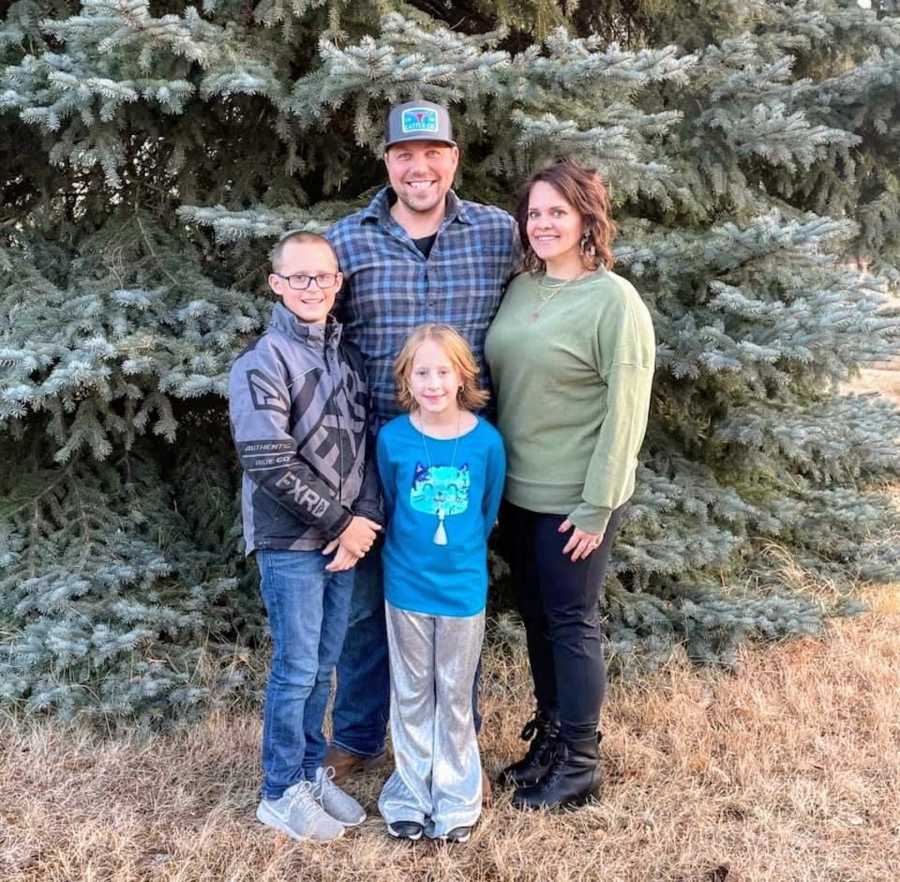 This story was submitted to Love What Matters by Ashleigh Bennett from Washburn, North Dakota. You can follow their journey on Instagram. Submit your own story here, and be sure to subscribe to our free email newsletter for our best stories, and YouTube for our best videos.
Read more stories like this:
'We caught each other's eye on the way to addiction recovery. Two hopeless addicts, from completely different sides of the world.':  Couple beat addiction together, 'There is always hope'
'I loved my older cousin. At 8, I learned the only way to be friends with him was to have sex with him.': Daughter and mother in addiction recovery together after years of childhood trauma, 'If that isn't wonderful, I don't know what is'
'You'll never get out of this hole. Just go back to your old friend, heroin.' I spent the night in jail, tying bedsheets around my neck.': Man who battled addiction 9 years now owner of state's largest recovery center
'I was incarcerated at age 12. I sold all my parents' electronics and disappeared. By the end of the night, I injected heroin into my arm.': Man beats life-long addiction, 'My recovery is nothing but a miracle'
Do you know someone who could benefit from this story? SHARE this story on Facebook to let others know a community of support is available.