"I felt so loved today.
So heard.
So understood by my husband. 
All he did was come home with a pan. 
My husband and I have been together for a long time. 
We have kids. 
Our lives get messy and busy. 
Somedays, when we talk to each other, we get distracted mid-conversation by our kids, our phones, and just life. 
Sometimes I don't feel heard. 
Sometimes I don't feel like he is listening. 
But yesterday, I was making the kids eggs for breakfast, as I usually do. 
'I really need a new pan. The one we have is way too big, it makes it hard in the mornings,' I quickly said to my husband. 
I looked over at him. 
He was on his phone, working. 
He barely nodded. 
I don't think he even looked up or said anything back to me. 
'I'll have to go grab a smaller pan sometime tomorrow,' I thought to myself. 
The day carried on, where nothing else was said about the pan. 
I mean, it wasn't a big deal or anything. 
It was just annoying to me. 
Today my husband came home from work and walked in the living room. 
'I picked this up for you today, I remember you saying you wanted a smaller pan,' he said as he walked away to put it in the drawer. 
I got up, walked to where he was, and hugged him. 
Tight. 
'What?' He said, very confused. 
'I know it's just a freaking pan, but that just made me feel so heard. Sometimes I don't think you're fully listening to me, and I'm guilty of it too, but this is just a sigh of relief for me. You hear me,' I said. 
We hugged for a few moments, and I think we both felt very heard. 
And seen, by each other. 
Life gets busy, we forget to fully pay attention, and we forget that it's the littlest things that can bring the most joy. 
Today I felt heard.
Seen.
Loved.
Appreciated. 
Even if it was just a freaking pan."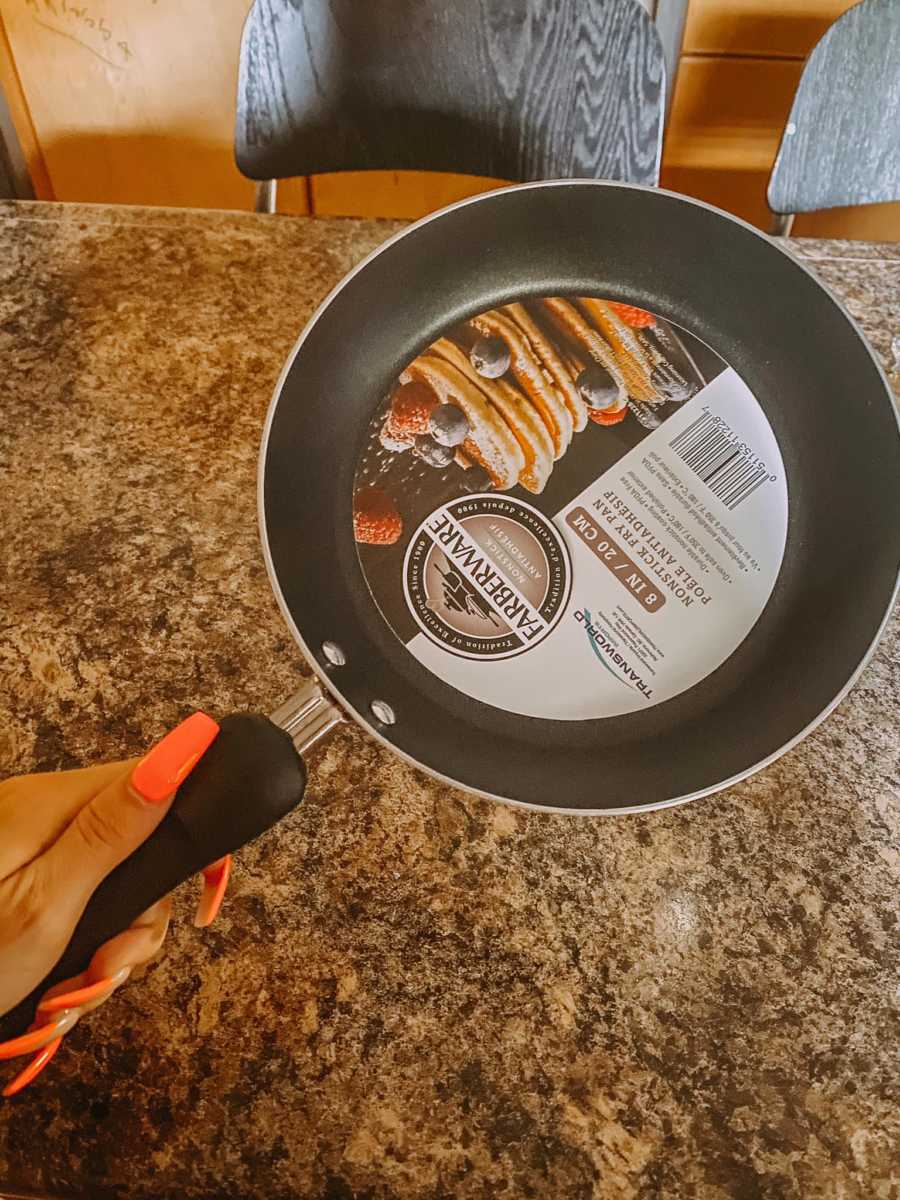 This story was submitted to Love What Matters by Caitlin Fladager, and originally appeared here. You can follow her journey on Facebook and Instagram. Submit your own story here, and be sure to subscribe to our free email newsletter for our best stories and YouTube for our best videos.
Read more from Caitlin:
'I started telling my 5-year-old, 'I can't wait to meet the boy or girl you bring home to mommy when you grow up.' I always get shocked eyes.': Mom says 'I want my children to know I will always love them'
'At 22, I had two kids and still couldn't drive. Every time a car got behind me, I had to pull over and cry.': Woman battling anxiety says 'don't let anyone make you feel less for not driving'
'I'm the backpack of the family. I carry all of your things. Put it all on me. Physically, and mentally.': Mom pens sweet letter to children, 'I love being your safe space'
Do you know someone who could benefit from reading this? SHARE this story on Facebook with family and friends.