"My dad has always gone the extra mile when it comes to mine and his relationship. The time we get to spend together has been very limited my whole life due to his work schedule and always traveling or living in a different state, so when we do get to be together, we always make sure to value it as best as possible.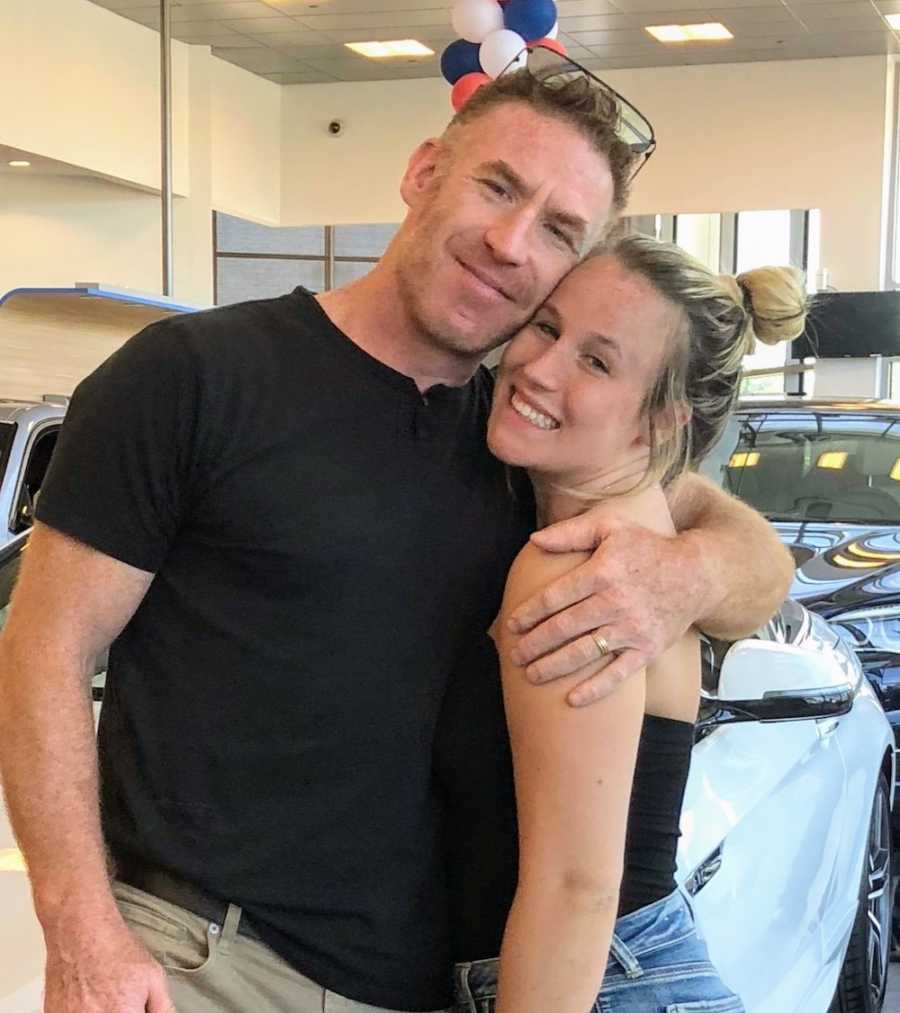 I recently just went back to school for my second semester at college and with the first week of class starting he wanted to do something for a quick little pick me up message. After finding Lucky's baby (the teddy bear) was left outside during the snow storm, my dad thought a perfect way to make me (and the dogs of course) smile was to make sure to save his baby at all cost.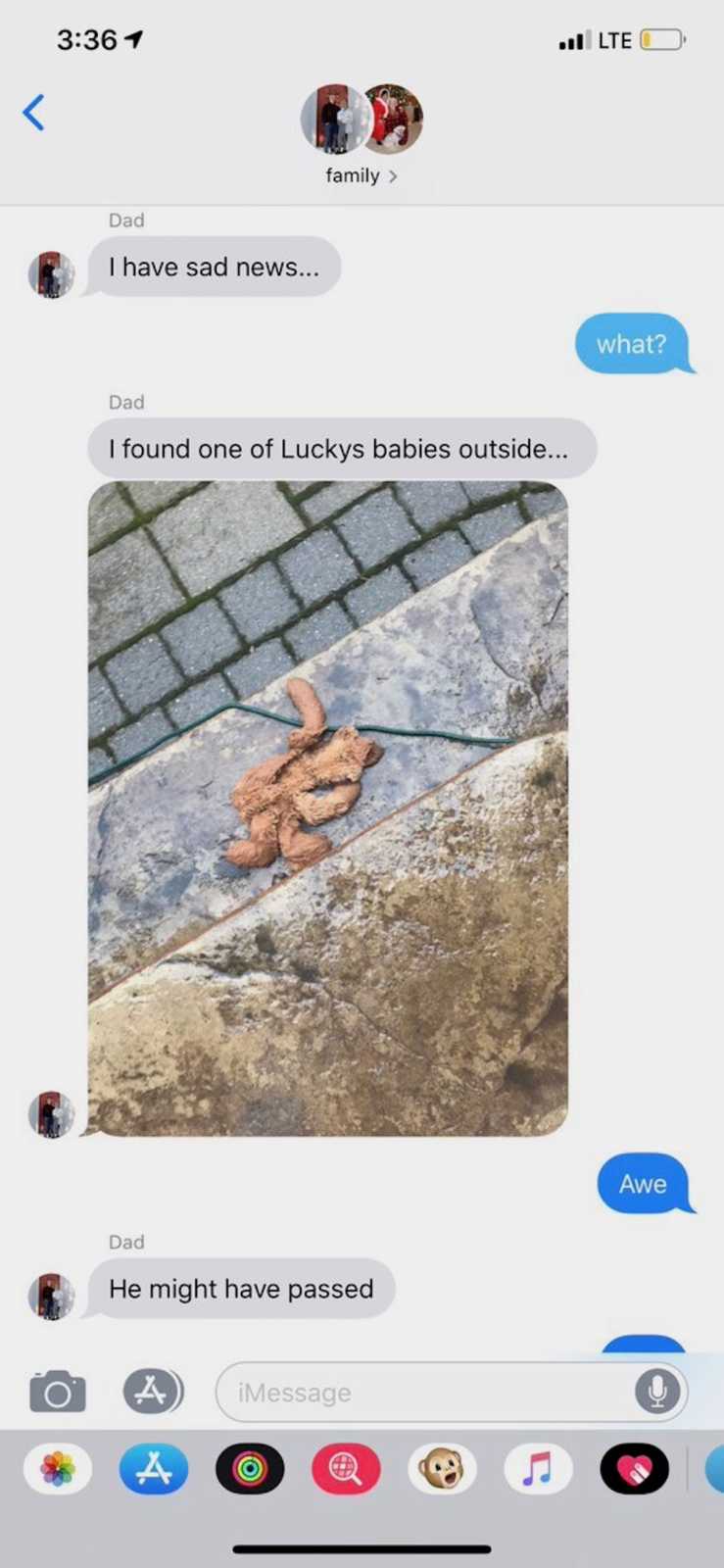 This bear has been a huge part my dog, Lucky's, life for six years now. He goes absolutely everywhere with him, whether it's outside or to bed at night, so when my dad found out he was covered and snow and only found once it melted, my dad knew he had to get it back to Lucky in full recovery.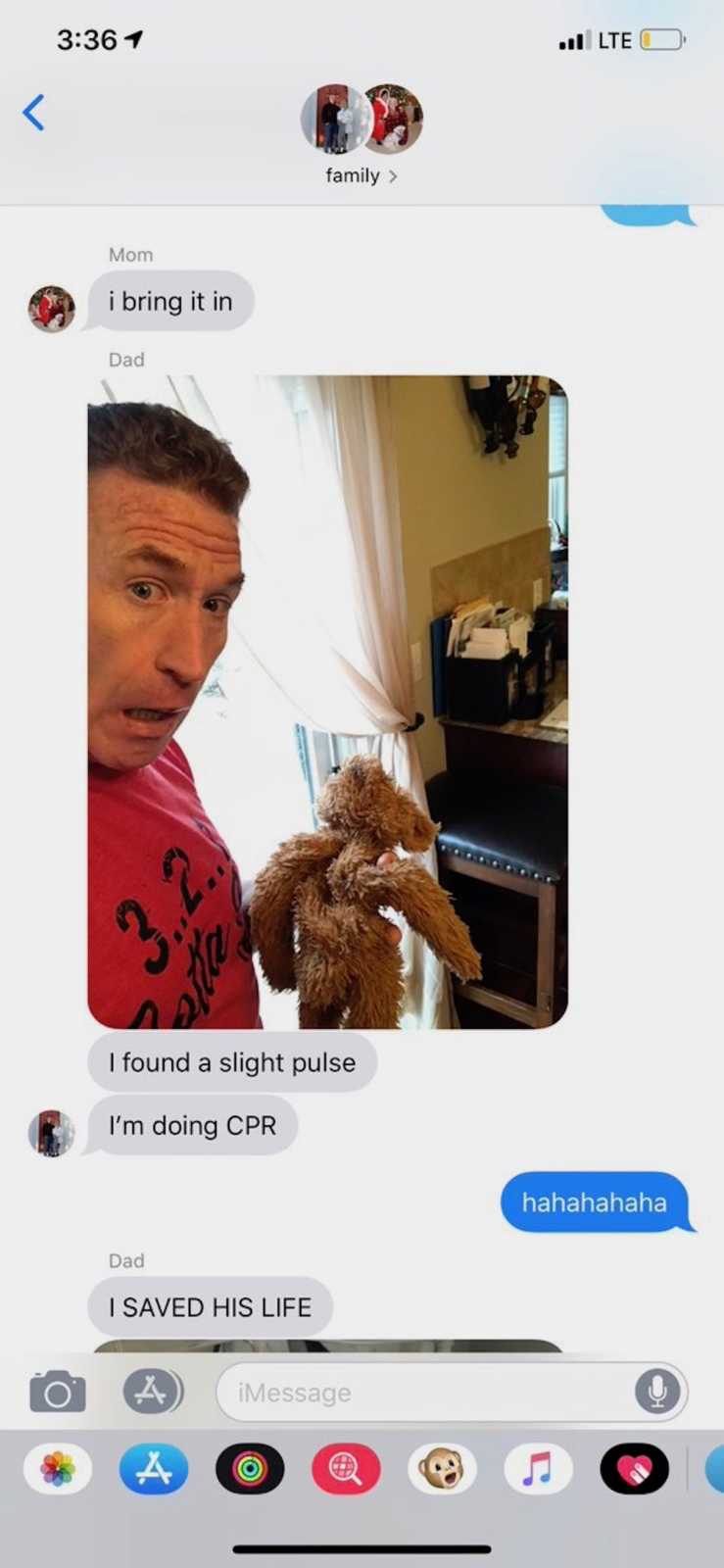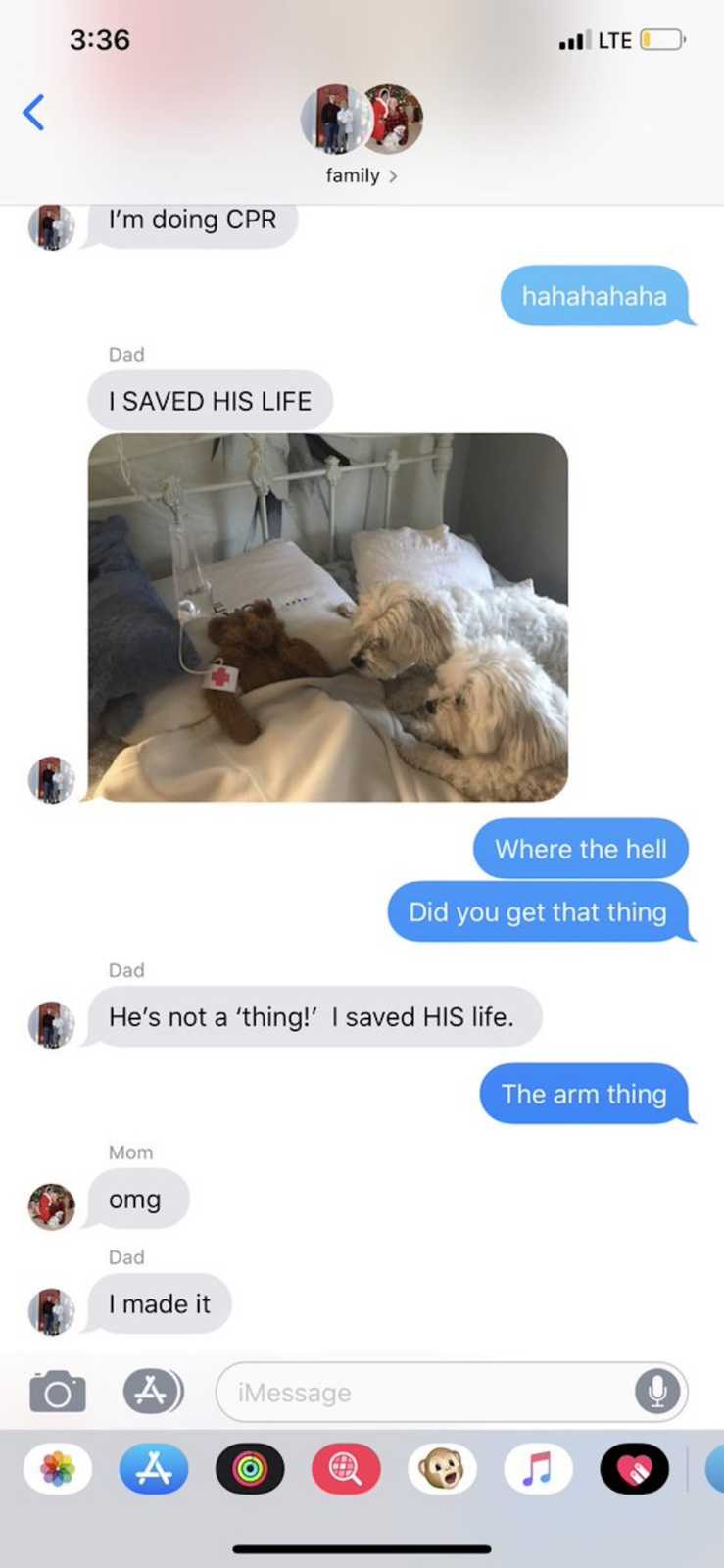 my dogs stuffed animal was left outside and my dad made sure so save him.. pic.twitter.com/ysgViljoxS

— michaella (@oohhhkayyy) January 24, 2019
The bear is completely recovered, and Lucky is back to protecting him at all cost and will never let him get out of his sight again. I think what my dad and I would want someone to take away from this story is to grab any opportunity to emotionally connect with your family or friends. For anyone that knows my dad and I, knows this was not out of the ordinary for him. He has always made a 110% effort to make me smile, even if it's the smallest things.
I value my relationship with my dad and personally think I may have the best dad in the world, but I may be biased. When I asked my dad what he wanted someone to take away from this he said, 'Some people can make any situation worse, and some people can make any situation better… always be that second person, even if it's your dog's soaking wet stuffed animal.'"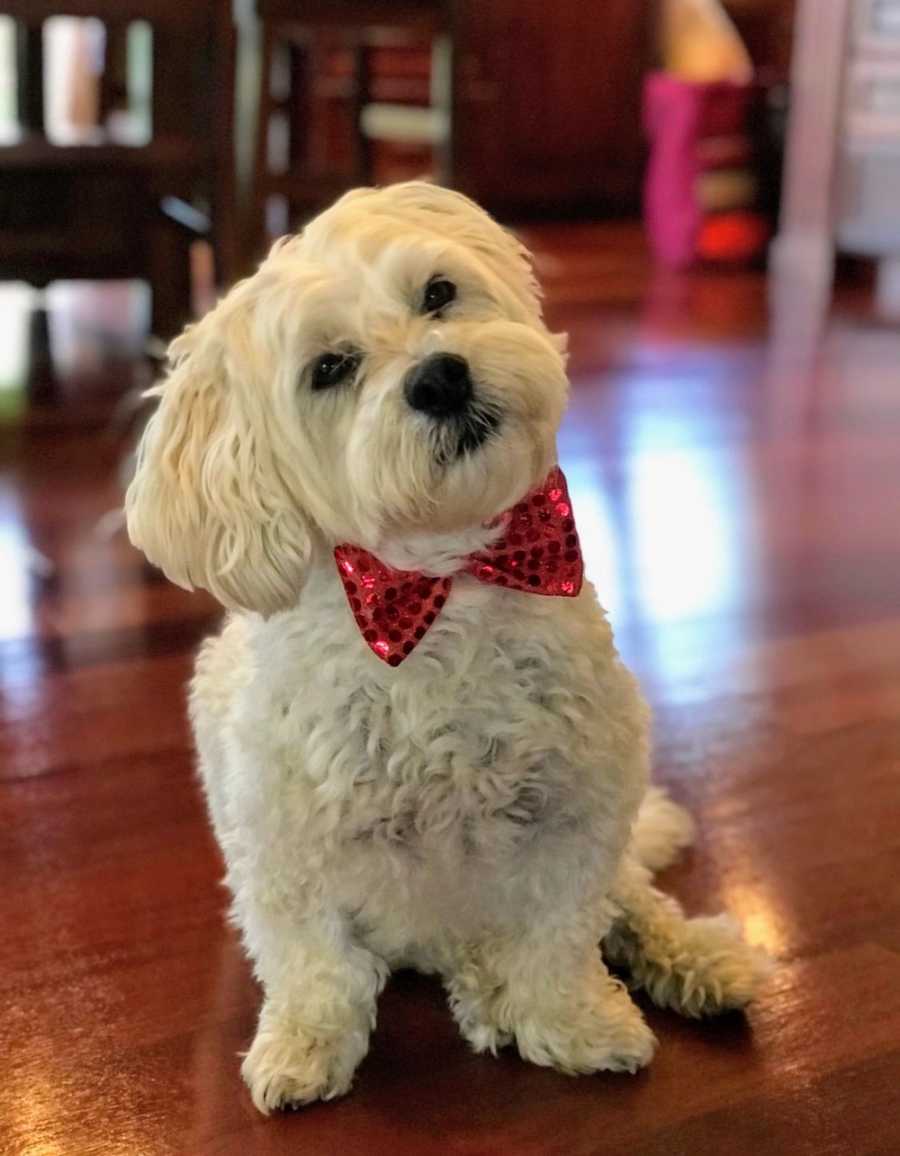 This story was submitted to Love What Matters by Michaella Wallace. Follow Michaella on Instagram here and Twitter here. Submit your story here. For our best stories, subscribe to our free email newsletter.
Please SHARE this story on Facebook to encourage others to cherish every moment and love what matters most.