"'You're both young, healthy and all your tests are normal. Your chances of conceiving with IVF are really high. We can start whenever you're ready. We are going to get you your baby!' I got in our car and cried. I was filled with hope, but also fear and feeling like I had somehow failed. When anyone would suggest IVF to me, it was always, 'we aren't even there yet.' In my mind IVF was always, 'the last resort' but also the, 'cure all.' There I was, looking down at my new thick folder with 'IVF' across on the top. I was ready. We put all my eggs in one basket – literally. This had to work.
After a month of shots and an egg retrieval surgery, my doctor walked in and gave us the news. Only 2 embryos made it to transfer day. 2! How? I was 'young, healthy and our tests were normal.' How did that happen? If this didn't work, there would be no back up plan. I would have to start all over. We transferred them both and prayed harder than we ever have. You can imagine my excitement to see, 'PREGNANT' on the at home pregnancy test. But sadly, the excitement was short lived because I miscarried those 2 little babies. Our hearts were broken. But we weren't about to give up. A few months later we paid to do 2 more rounds, this time taking precautions in case it didn't work. My doctor increased my meds and this time, I was extremely sick. But it would be worth it, right? That's what everyone had told me. Luckily, we got 4 healthy embryos. We transferred 2 again. This time I didn't test at home before my blood test, because we wanted to be 'surprised.' You can imagine my 'surprise' to hear, 'I'm so sorry, it was unsuccessful. You are not pregnant.'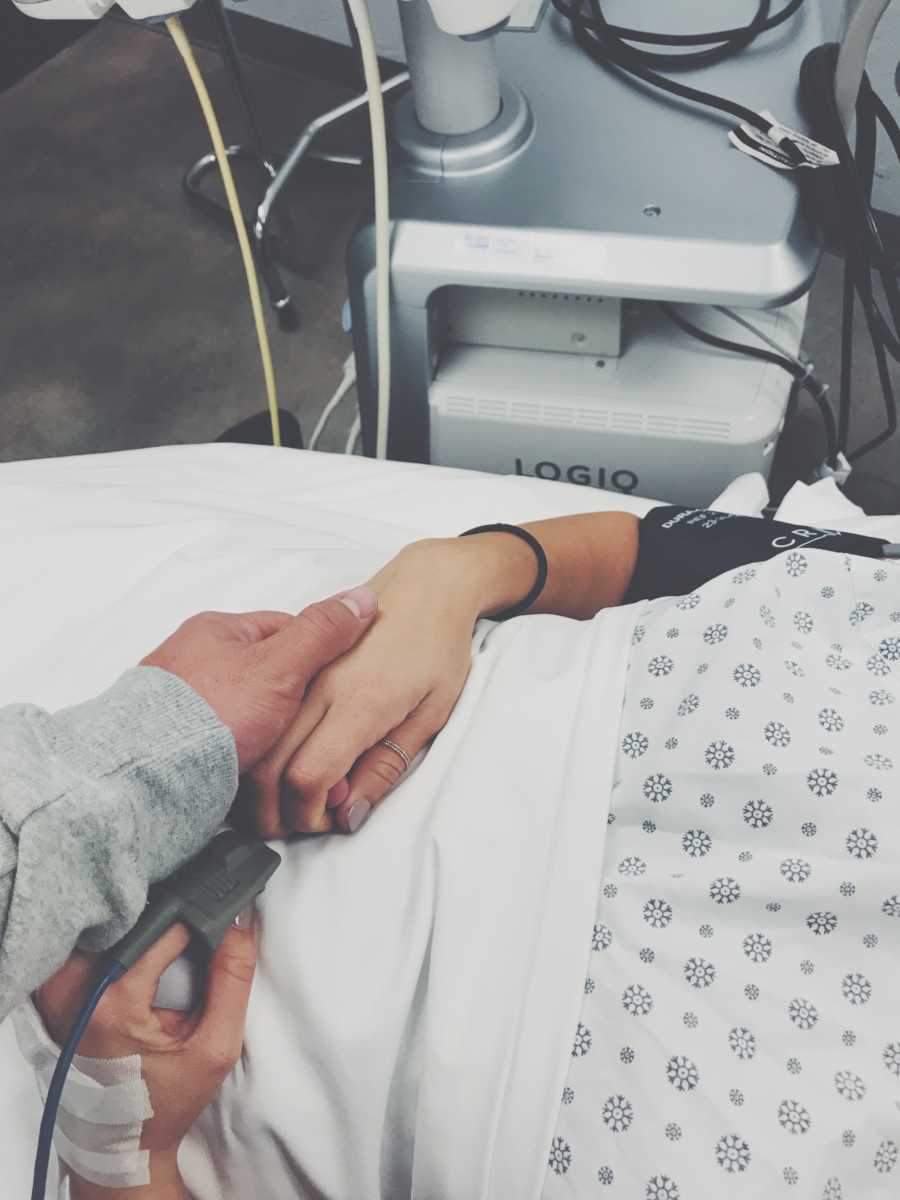 Again, I wasn't going to give up. One of the only things I've been so sure of, was that I wanted to be a mom. I longed to just have a little one to love, and to love me back in that unconditional love people talked about. I could not give up. I had the best support system of friends, family and even strangers cheering us on. We started the process again. I was filled with so much hope that this would be it. I tested at home before my blood test because I didn't want anymore 'surprises.' There were 2 lines! I was pregnant! I tested every day after that and the line just kept getting darker. This felt different. We went on a trip to Disneyland with my nephew and brother and sister in-law to celebrate.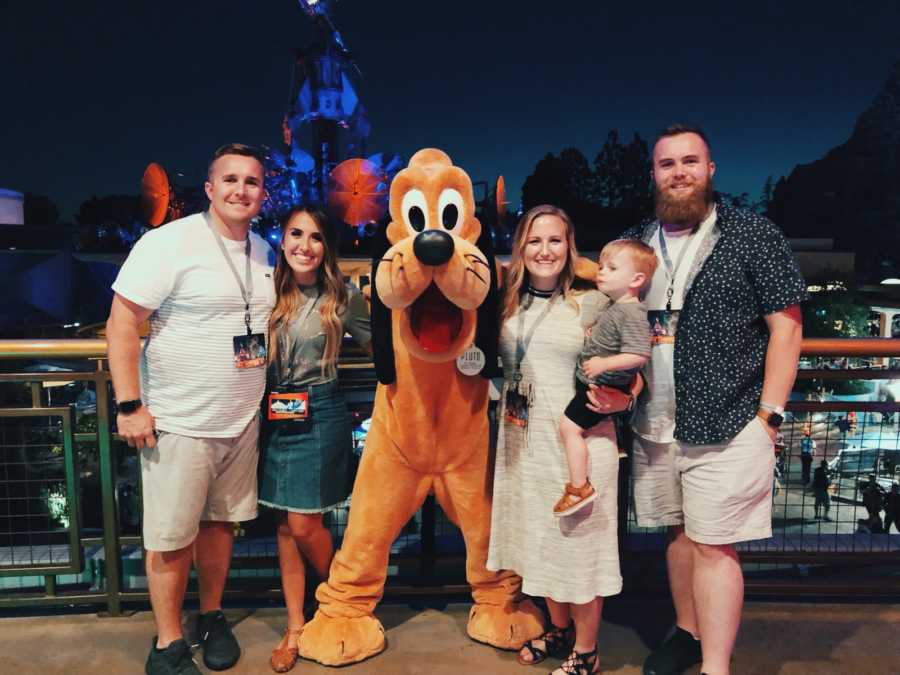 Even though I knew I was pregnant, I still worried they'd somehow give me bad news because that's all I'd ever heard. 'Sarah it worked! You're pregnant!' We were so happy! I had scheduled my ultrasound. We saw our little baby, it was so tiny and I already loved it so much. I thought, 'I'm finally going to get my baby!' At my next appointment we heard the dreaded words, 'I'm so sorry, there's no heartbeat.' I tried not to cry, I wanted to be strong. They handed me a paper explaining my options and it all became very real. I had lost another baby. A baby I fought so hard for. My heart just hurt. We scheduled my D&C and on our way there, that was the first time I saw my husband break down and cry. He was always the strong one, but even he broke.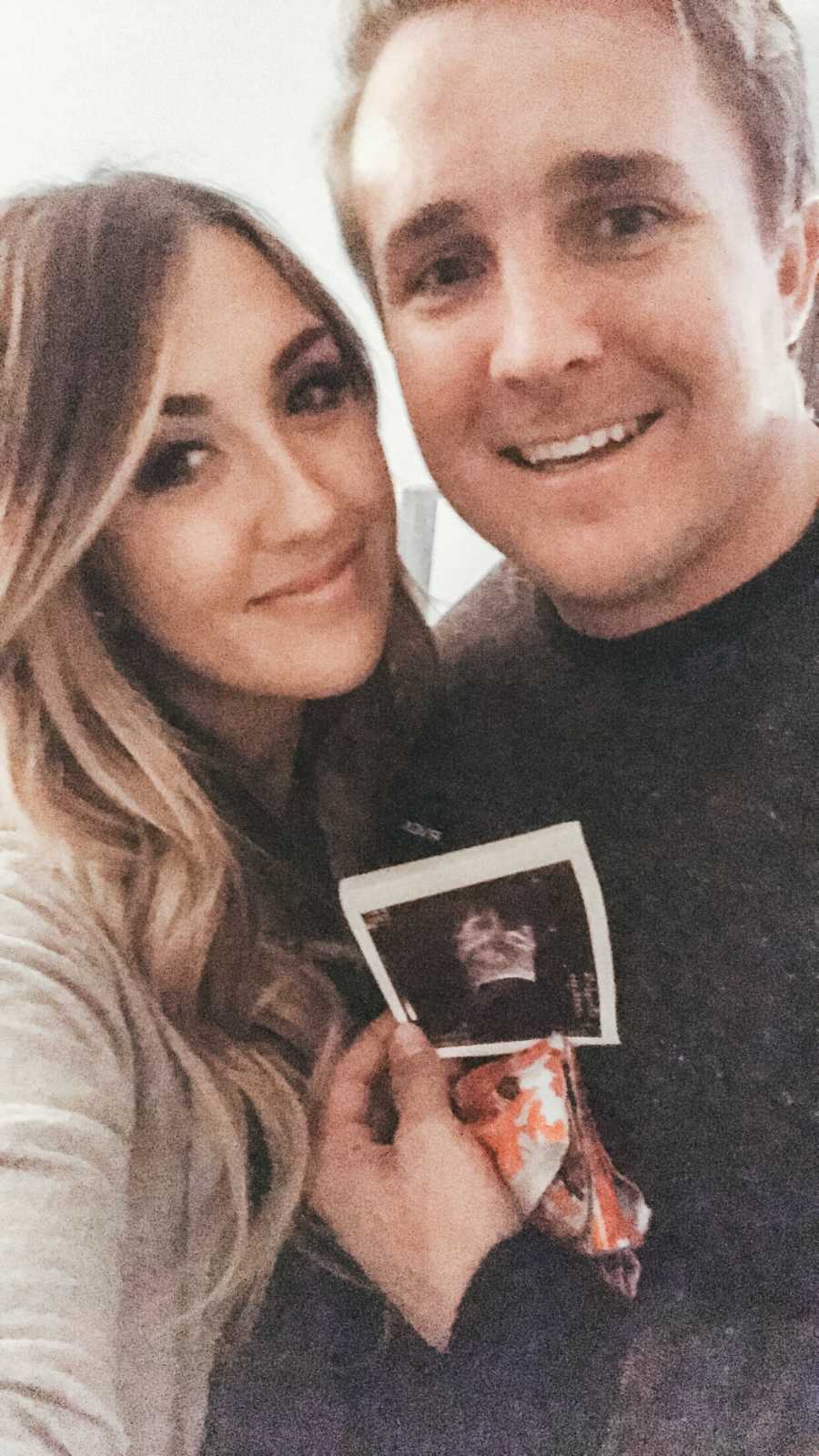 I am a firm believer that even during the darkest, hardest trials and times of your life, God gives you light. I believe there are always blessings and good that can come from anything 'bad.' For us, that blessing and light came as our most perfect and sweet nephew, Royce. He was born in October, the same month I met with my fertility doctor for the first time. Royce was there for our highest highs and lowest lows. He was the happiest baby, always laughing and smiling. He had the most beautiful big blue eyes with the longest lashes. He was sweet to everyone and loved to say 'HI!' He loved to dance anytime there was music, no matter where it was! He knew he was funny, and he loved to make us laugh. He truly had a sweet spirit and something was different about him.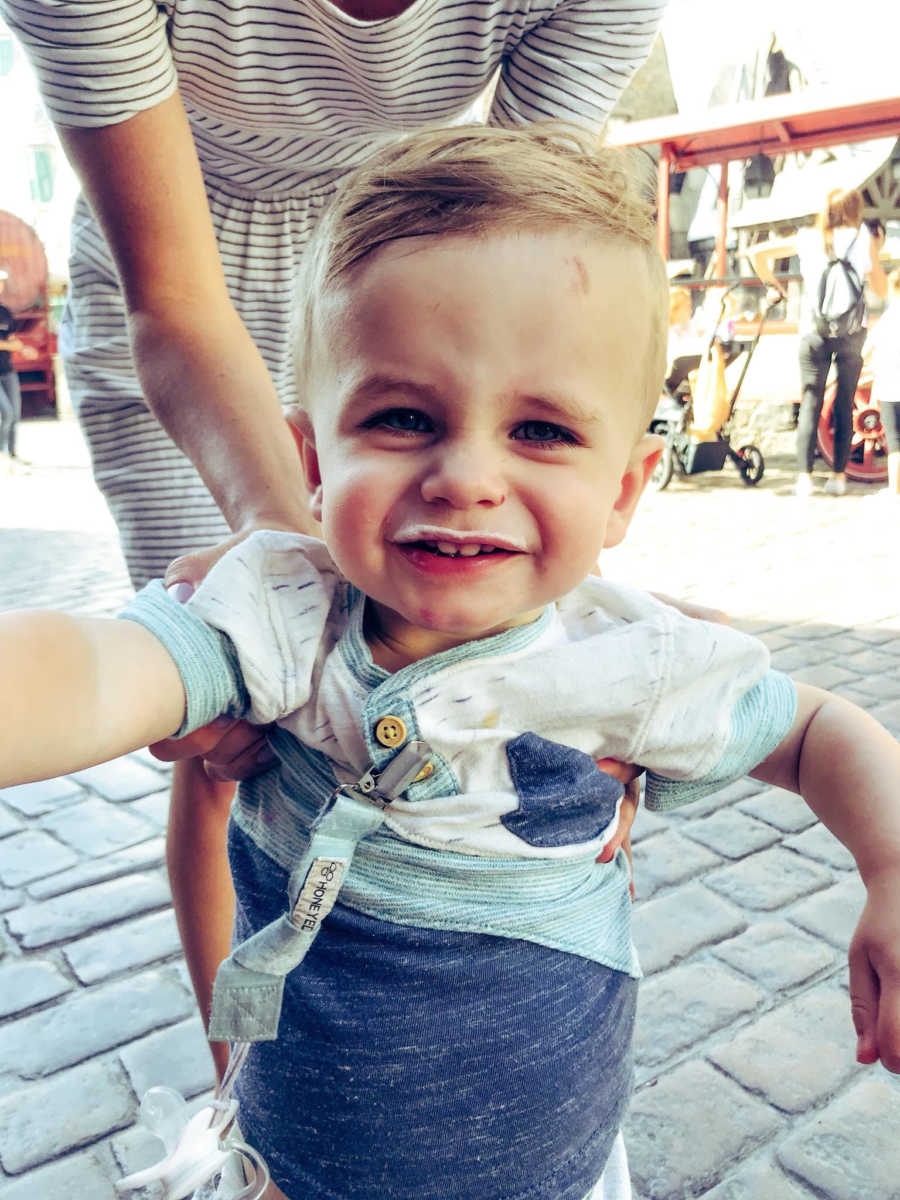 To this day, he was the first and only baby my husband has ever held. For us, we finally understood the 'unconditional love' everyone talked about. Royce had completely stolen our hearts.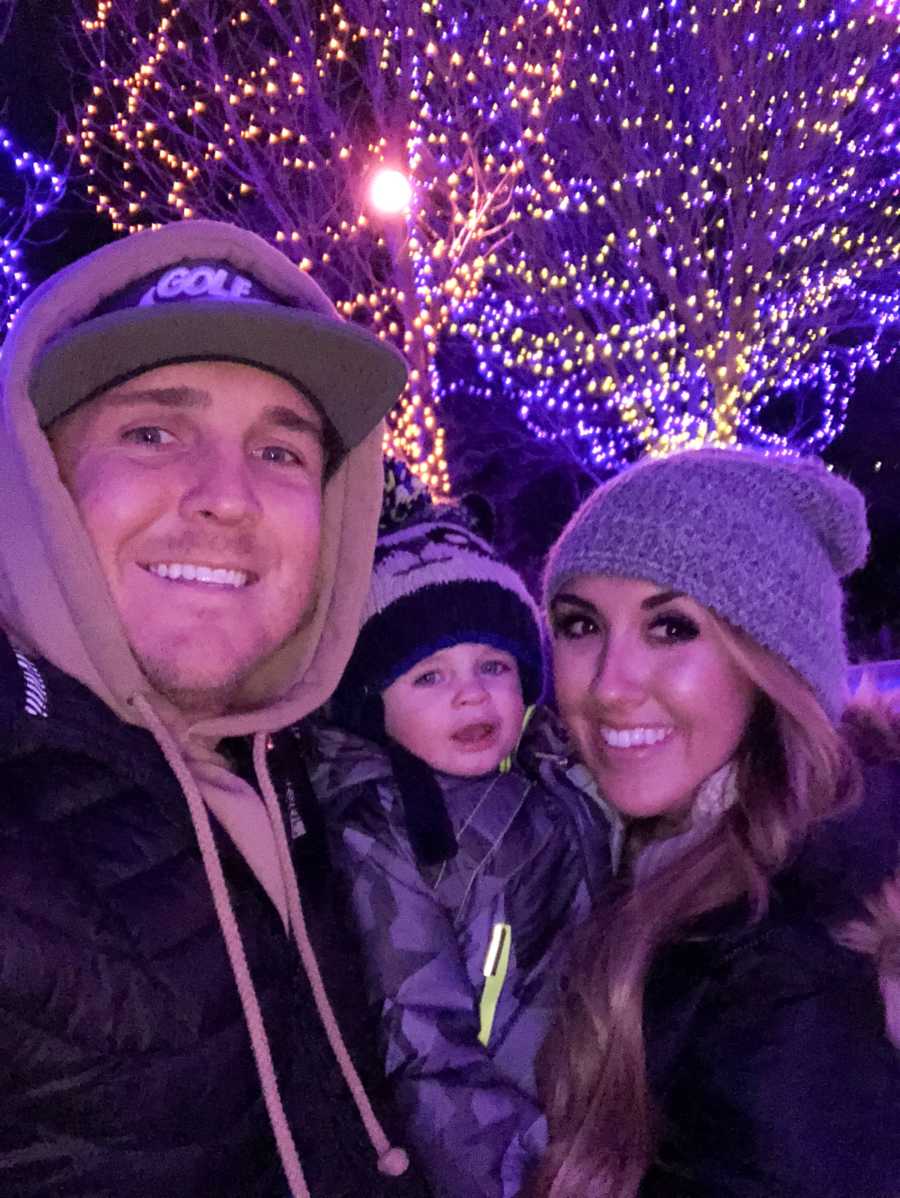 Royce's parents are our best friends, so we were lucky enough to see Royce almost daily. They allowed us to have the sweetest relationship with him and we were extremely close. My husband would say to me daily, 'I miss my buddy, let's go see him.' There were days I literally couldn't get out of bed because of the overwhelming heartbreak I felt from my losses. My husband knew Royce would fix it, so he would always have him come see me. Royce was the only thing to always without fail, get me out of bed, to turn my tears into laughter and to make a very broken heart, whole again. I finally had a little that I loved, who loved me back. He was truly our saving grace.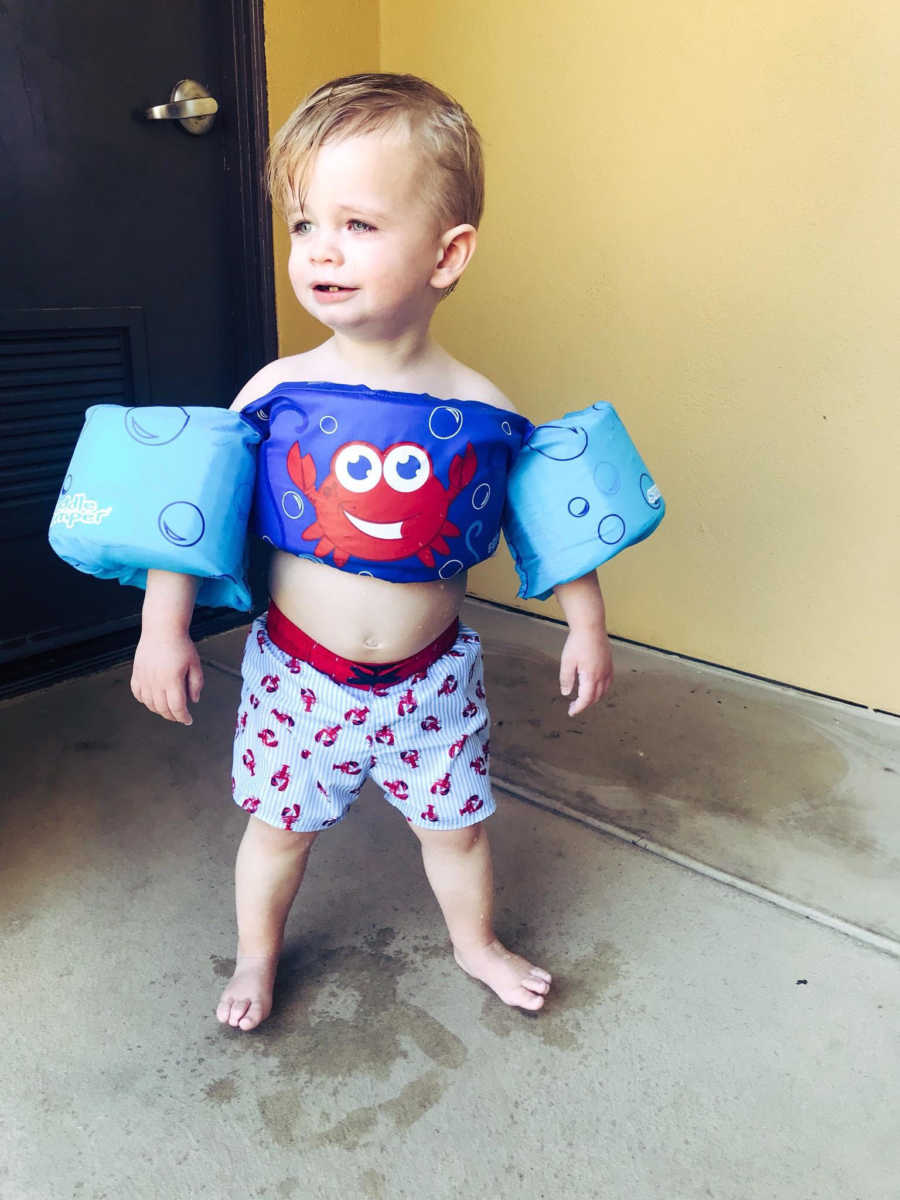 July 4, 2018, our lives changed forever. We were getting ready to go watch fireworks and I got a call from my sister in-law. I could not understand anything she was saying except to come to the front. Something was wrong. That summer we were living in California in the same apartment complex, so we were close by. I yelled to my husband and we ran as fast as we could down the 3 flights of stairs. As we were running I could hear the sirens, and that's when I knew it was going to be bad. We ran up to see a stranger doing CPR on our most perfect 20-month-old nephew. I could not believe what I was seeing. My husband dropped to his knees, and I grabbed and hugged my sister in law, trying to face her away from the horror. We were all in the worst kind of shock. This was not happening, not Royce. It could not be our perfect Royce. Royce had been playing on the bed when he fell, and it caused his breathing and heart to stop.
He was taken to the local hospital but he was still unconscious. He was then life flighted to the Children's Hospital in LA. The four of us drove together behind the helicopter. I kept waiting for the good news to come, the miracle. We learned Royce had experienced 2 heart attacks before arriving to the Children's hospital and he wasn't showing any signs of brain activity. It wasn't looking good. We were all grieving in our own ways but watching my brother and sister in law was probably one of the worst pains for me. This was their little boy, and something no parent, especially of someone so young, should ever have to experience. But in the midst of living their real-life nightmare, they were so strong and the way they relied on each other and on God was truly inspiring to everyone around them, especially me. They showed nothing but faith in our God and trusted Him and His plan, whatever it was.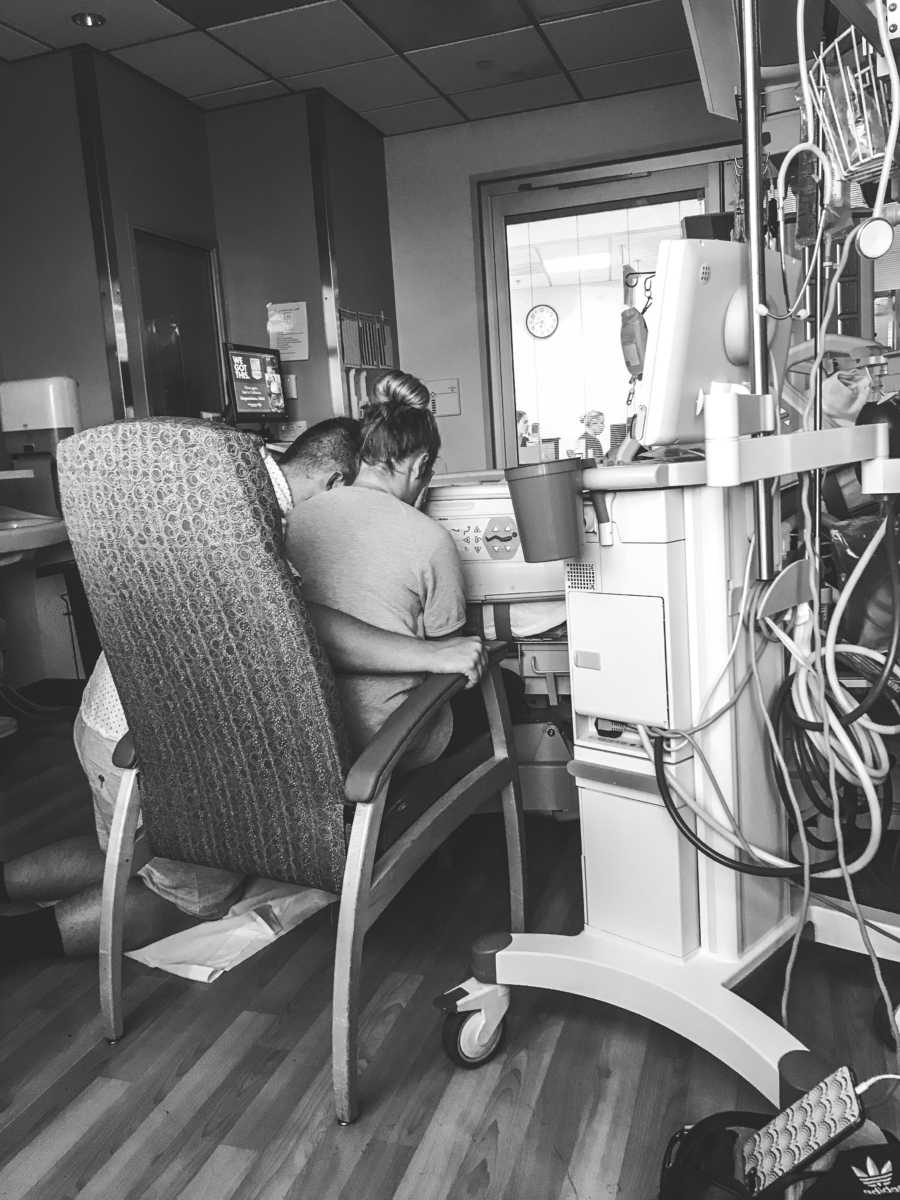 We spent the longest 3 days in that hospital. Royce still hadn't woken up, or showed any signs of improvement. I held his little perfect hand and talked to him in hopes he would hear me and maybe it would help him fight harder to wake up. I told him how much I really needed him, we all did, and to keep fighting if he could. They needed to do an MRI so they could see if there was brain activity – this was the big test. We waited for what seemed like the longest hours of our lives. Thankfully, almost every single family member from both sides had flown in and had filled that waiting room that was once just my husband and I.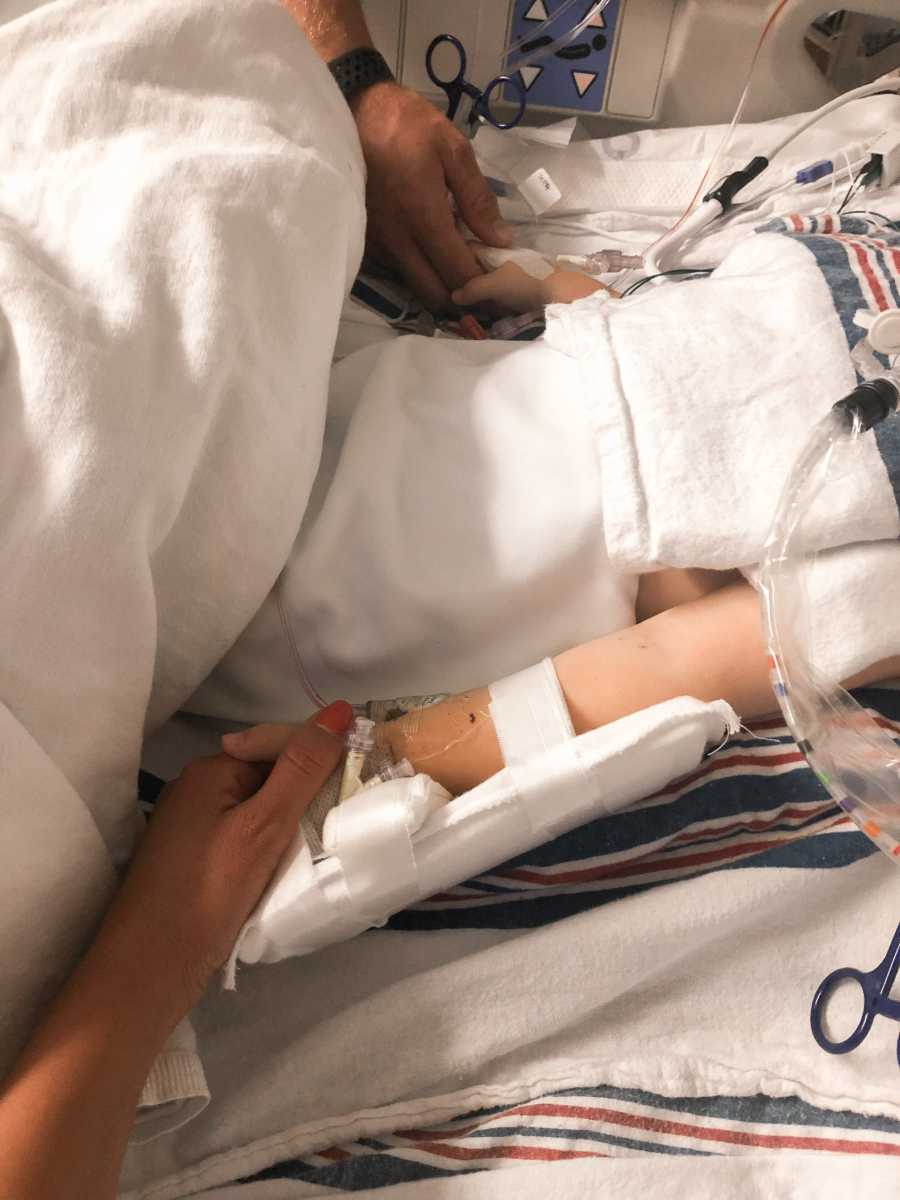 Finally Royce's parents walked in, heads down. I knew. I can't remember the words that were said, I only remember feeling like the life was completely knocked from me. I couldn't breathe and my heart physically hurt. The light of our lives, our precious, perfect 20-month-old Roycey was not going to make it and, 'we needed to say our goodbyes.'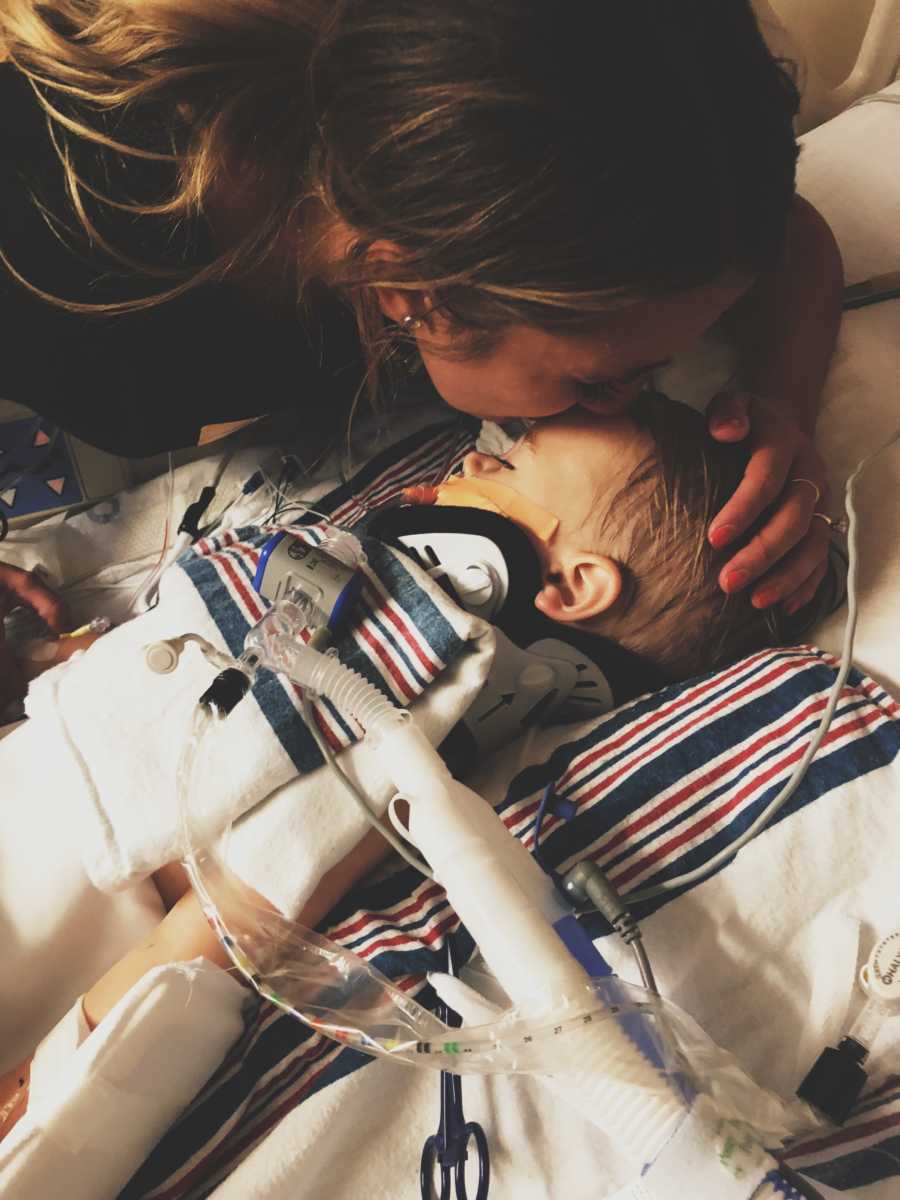 We walked out of that hospital without our sweet buddy. My husband and I spoke together at his funeral. That was not something I ever thought I would ever do. I just always thought the pain from infertility and miscarriages were the worst I would feel, but they seemed like a paper cut compared to the pain I felt losing Royce. The one who always fixed my broken heart, was now the reason it was broken.
A few months after Royce passed, his parents wanted to do something to honor Royce and created, 'Rightly Royce.' Royce's mom hand stamps every piece of jewelry herself and 10% of all proceeds are donated back to Children's Hospital LA where Royce spent his last few days of life. They know how comforting something with Royce's name on it is now, and they want to provide that same comfort for those who have experienced a loss or something difficult like them. I'm amazed at how they've turned something so tragic into something beautiful in honor of their sweet boy and that they are helping so many.
I believe in God, and I know He is not cruel. He didn't just take Royce away, he didn't just make me infertile and take away the babies I fought so hard for. He is a loving God and he is a merciful, and I know he cried right along side us. I don't fully understand his plan or why I've gone through the things I have, but I trust Him. I know he continues to bless us all with the good, we just sometimes have to find it. He lifts us up when we aren't strong enough to stand. I know that in the end, it will all be okay. I believe that I will see Royce again, and the time apart is only temporary. Our lives look completely different now, but because of our experiences we've seen the amazing parts of humanity. We've seen the complete strangers step up out of nowhere. We've seen the beauty that life has to offer after something so terrible. My life has greater purpose now and I will continue to keep trying and to never give up. I know Royce is now up there with my babies too and I will keep trying to make them all proud. I will always choose kindness, I will always choose love, and I will always choose to serve others, because I know that's the only way to mend my own broken heart. I will choose to find the good and the happy, because I know that's what Royce would want, and I know life is still full of it.
My husband always says, 'It's going to be okay,' and I know he's right."
This story was submitted to Love What Matters by Sarah Ward. Do you have a similar experience? We'd like to hear your important journey. Submit your own story here. Be sure to subscribe to our free email newsletter for our best stories, and YouTube for our best videos.
Read more stories like this: 
'I ran to the laundry room. Something told me to put my hands in the washing machine. I resisted. No way. Are you kidding me? Of course he is not in the washing machine.'
'Mom, why did we only get him for 3 years and not for a real, whole life?': Mom urges parents to know 'drowning happens, to real people, in seconds' after son 'slips away' to pool 2 floors below
'The Flash doesn't wear a seat belt. I'm The Flash, mama.' He unbuckled. A large rock rolled into my lane.': Mom loses son in tragic car accident, urges parents to 'hold your babies tight'
Do you know someone who could benefit from this story? Please SHARE on Facebook to let them know a community of support is available.