"See that woman in the picture? She was fighting some serious demons after giving birth to her son.
She wanted desperately to 'love every moment,' but all she could wonder was how she could love something yet want to be rid of it so badly.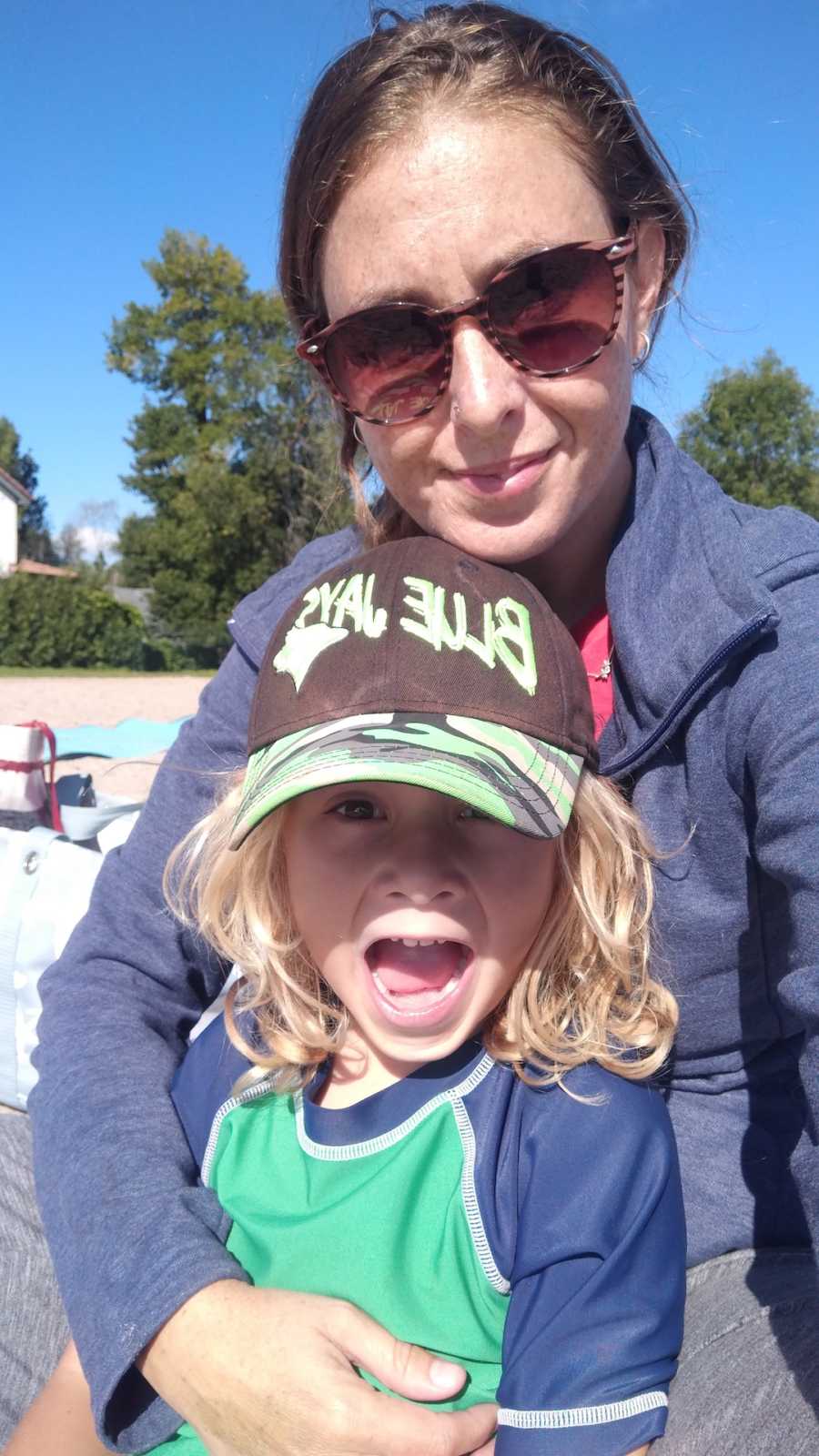 The thoughts were intrusive and terrifying.
Her mind raced to never-seen-before places, and she often worried they would completely overtake her.
She felt like someone had possessed her and she was falling deep into a dark black hole, one she'd never be able to climb out of.
When I look back on giving birth to my son almost seven years ago, it should be joy that fills me, right?
But it isn't, not entirely anyway.
When I look back to where I was almost seven years ago, I remember grief.
I remember pain.
I remember exhaustion, confusion, desperation, and sadness.
I remember feeling alone in a world full of nearly eight-billion people, yet not a soul could see me.
I remember questioning my choices and wondering why on earth I thought it was a good idea to have a child.
Who let me do this?
Who said I could handle raising a person?
You see, my pregnancy, birth, and newborn years were far from the glorious and thrilling experiences I thought I would have. Instead, they were covered by a dark fog that seemed to follow me everywhere I went. It was cold and constant, and it swirled around like a never-ending vortex.
From a painful pregnancy that had me dealing with a slew of crap to a traumatic emergency C-section 10 days after my due date, I thought the worst was over.
But I couldn't have been more wrong.
Postpartum depression and anxiety took hold of me.
It robbed me of feeling grateful that I had a beautiful healthy little boy.
Sure, there were moments of bliss and excitement. I mean, I did create a human being. That's pretty magical.
But while I was spending weeks traveling all over the city to visit my third lactation consultant, numerous doctor and pediatrician appointments, and visits from a doula, I fell deeper into the abyss.
I had a hole where a staple never took after my C-section and was taking antibiotics for it that screwed up my bacteria.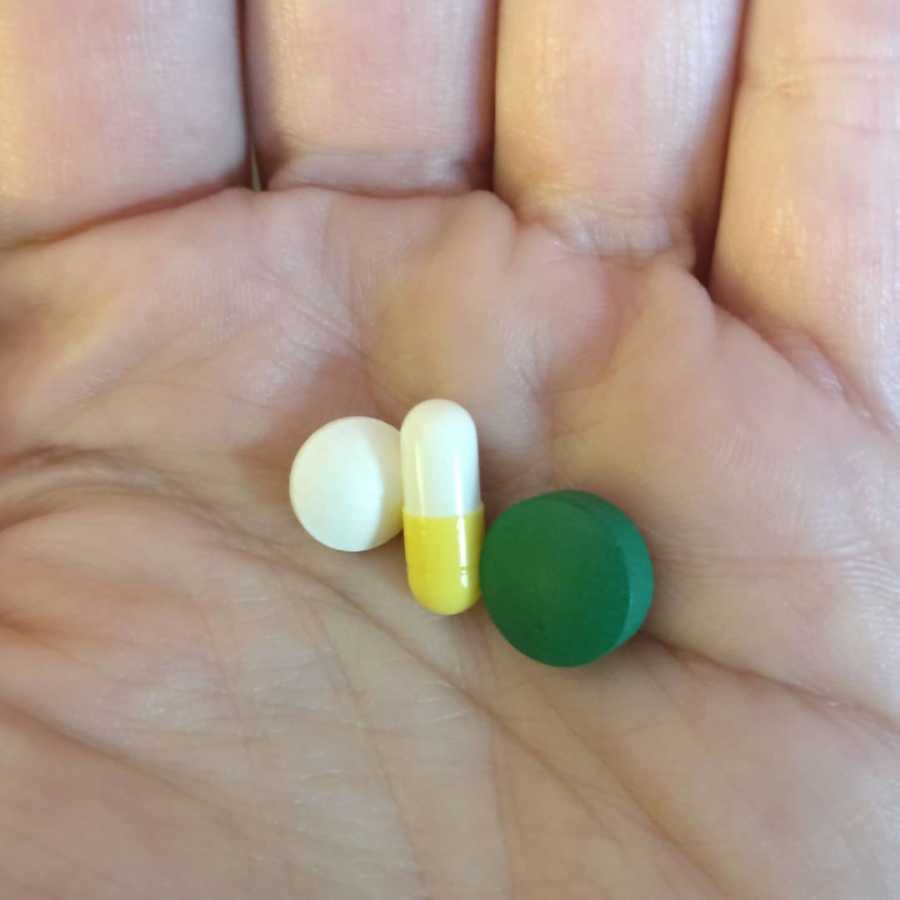 I had torn-to-sh*t nipples from unsuccessful breastfeeding techniques.
It's no surprise that the physical pain snowballed into my emotional pain and the world started closing in on me.
That's when I came to the crossroad: go back on meds or suffer worse consequences.
I went back on the meds.
I did it to save myself. I did it to save my child and my family.
In honor of Maternal Mental Health Week, I am sharing my story not to frighten you, but to give you the raw and honest truth that many mothers have after birth. It isn't always a glorious experience filled with rainbows and gumdrops. It can be a very dark place.
It's now almost seven years later and while I sometimes feel like I'm still in the trenches, I'm in a better place because I found the support I needed to get through it. I can better navigate these feelings because I know I'm not alone.
I have a wonderful relationship with my son and he helps me in so many ways.
I will not close the door on my postpartum experience because we need to keep having this conversation.
Mamas, please know you are not alone.
I hear you.
I see you.
I am you."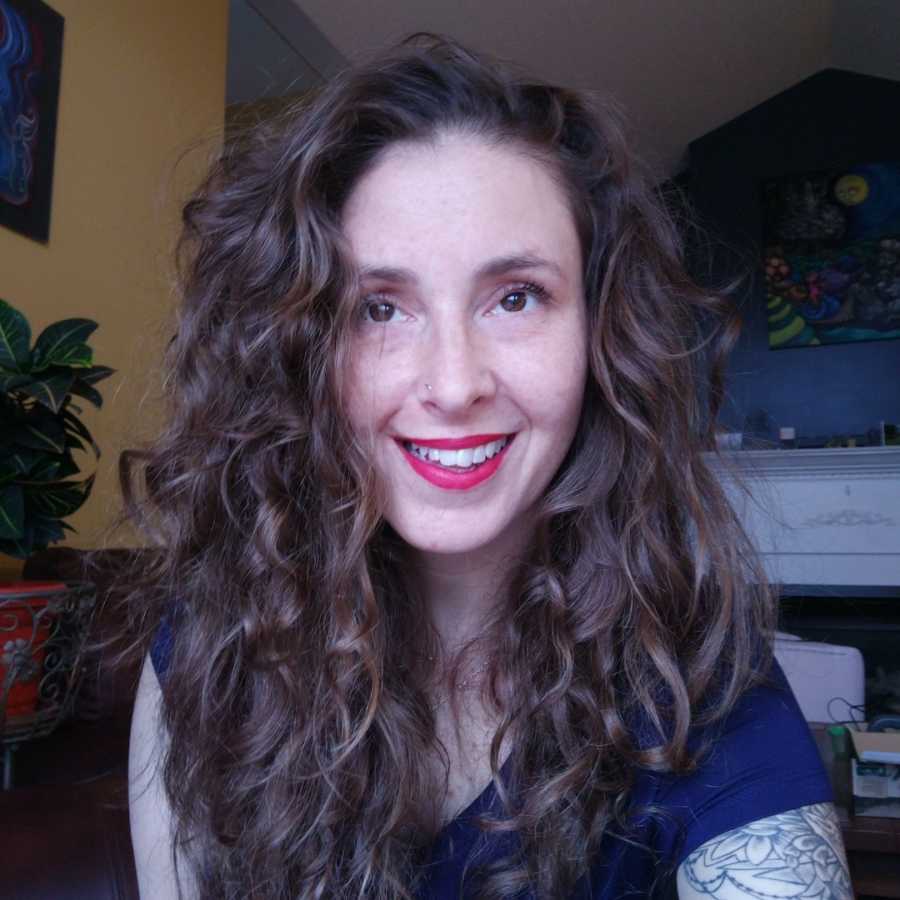 This story was submitted to Love What Matters by Karen Szabo from Toronto, Canada. You can follow her journey on Instagram, Twitter, Facebook, and her blog. Submit your own story here, and be sure to subscribe to our free email newsletter for our best stories, and YouTube for our best videos.
Read more stories like this:
'The first thing the doctor said was, 'I see we're having some anxiety lately?' I was in denial.': Mom battling postpartum depression says 'it's NOTHING to be ashamed of'
'You have NO business being a mother.' He wanted love and I wanted to be left ALONE.': Mom survives postpartum depression, 'It's okay to ask for help'
'3 days postpartum, I looked at my husband. 'I want to throw our son.': Mom says 'even through the fog of depression, I am worthy'
'I bawled my eyes out as I paid for my groceries. 'I'm failing as a mom.' I felt so useless, alone.': Postpartum depression warrior starts mission to spread kindness
Do you know someone who could benefit from this story? SHARE this story on Facebook to let others know a community of support is available.