"'The ONE will arrive when you aren't looking for him.' This is what all my best girlfriends say after a bad date. I wanted to believe them, but when you're longing for a deeper relationship with a special someone, you tend to think it's impossible to go through life NOT looking for someone special to share it with. And yet, ironically, that's exactly how I met Nick.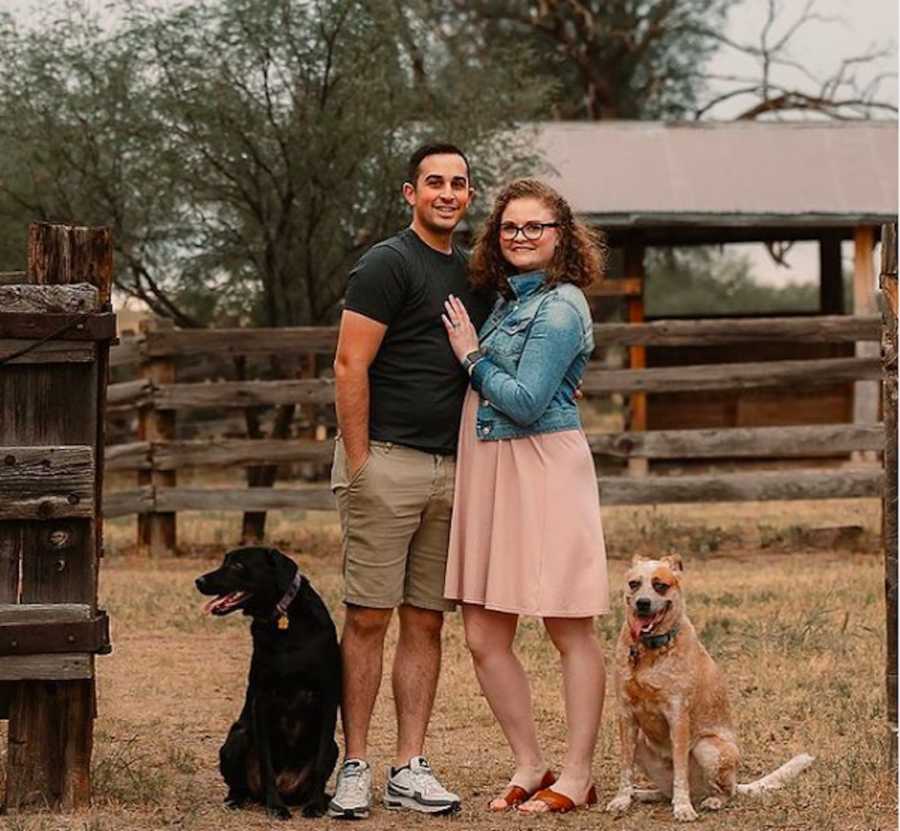 I had downloaded a dating app on and off for a few years during my career growth. I would 'unmatch' with those that didn't seem to want to get the ball rolling. I had no space for wish-washy guys or ones who didn't know what they were doing. Little did I know, one of the guys I would 'unmatch' with would be my husband 3 years later.
On September 18, 2018 this guy popped up in my bumble messages. I remember unmatching with him a year or 2 ago because he hadn't asked me out. We'd talked on and off for a few weeks, but he was moving and didn't seem eager to take me out on a date any time soon. With little patience, I bluntly typed, 'So are you going to take me out on a date, or no?' I was honestly far from the forward type, but I wanted to either stop wasting my time or make something happen.,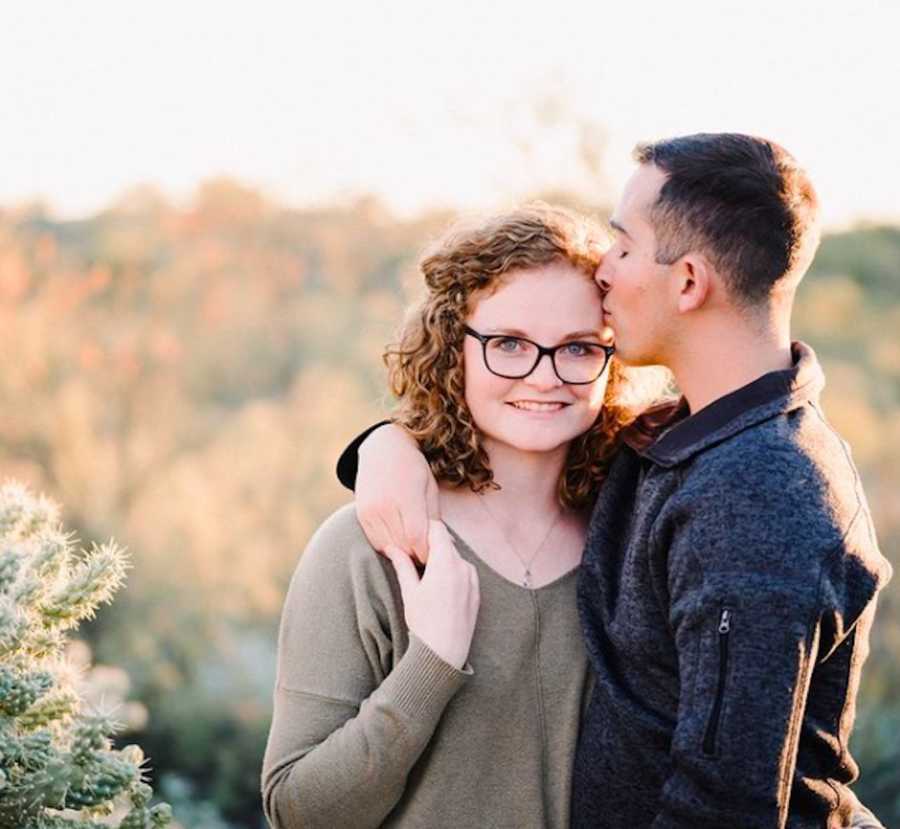 Surprisingly, he said yes to a date, and we set plans to grab frozen yogurt that day. I showed up early, which was my usual at the time, and to this day, I still remember seeing him for the first time. He was walking towards me, the sun shining so bright as it was setting I only saw his silhouette at first. As he approached, my first thoughts were that he looked taller than his myspace-looking bathroom selfies on the app and just as cute. When he talked for the first time, I remember being shocked by how he sounded. His voice sounded different to me. I wasn't sure how or if it mattered, but I critically analyzed everything.
I soon forgot to analyze. After grabbing our yogurt awkwardly and finding a table, I got lost in his stories. He seemed entranced with mine. We talked about everything you should never talk about on a first date – bad dates, guys who were not the right fit, politics, our thoughts on drugs and alcohol, and the time slipped away from us.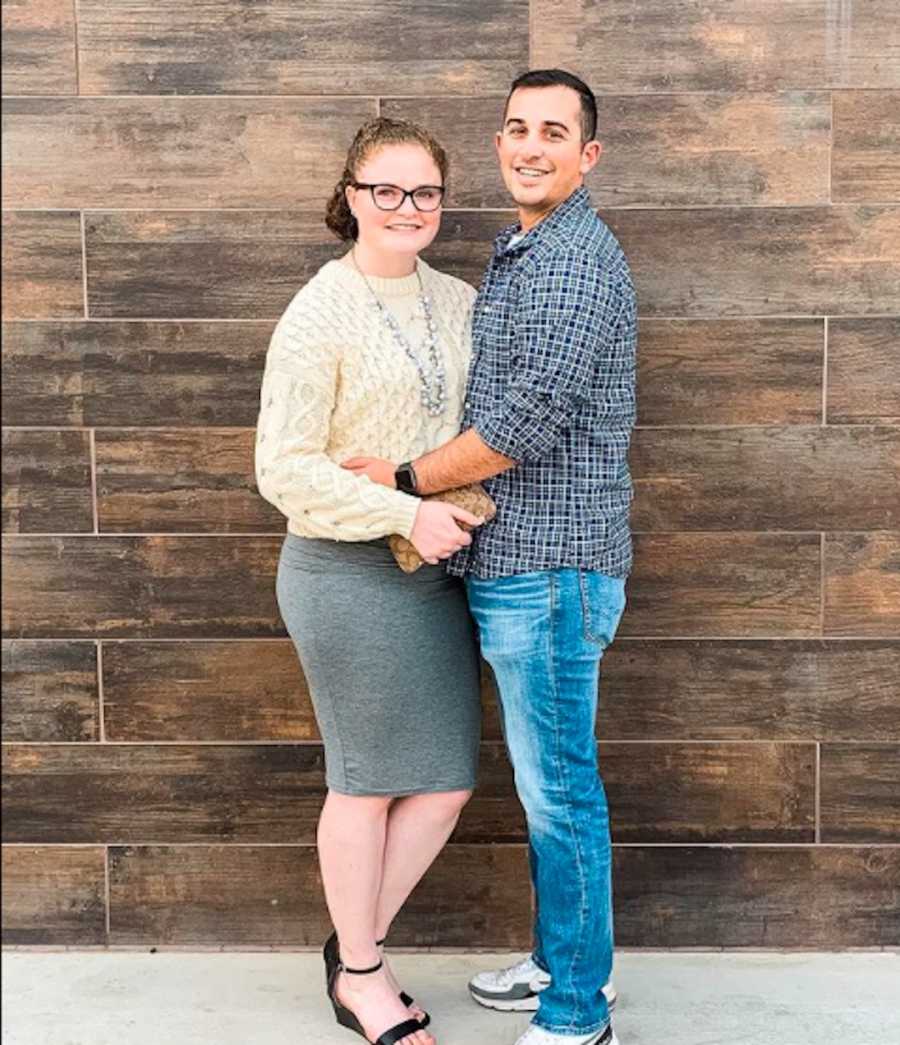 3 hours later, we realized how long we'd been sitting there, and I swear, I felt like we were friends already. He asked me if I wanted to go to the movies and see the newest superhero movie – a movie I had told him hours ago I wanted to see. Some other date had told me it wasn't a girly movie and I wouldn't like it. We've been inseparable ever since.
It's pretty crazy to think back on our love story and really piece together everything that happened. Sometimes it feels like we've known each other forever and other times it feels like we've been together 5 whole minutes.
Since I was living in a terrible part of the city when we met, Nick invited me to move in after just 3 weeks of dating. I was hesitant, but it all felt right. We said, 'I love you,' shortly after, on a drive up the only mountain in Tucson, Arizona, which turned into an adventure of getting his sports car back down when he hit a tool in the middle of the road and popped a tire. It was in that moment, on the side of a mountain cliff, while he changed a tire on a sports care, I knew I could count on him to take care of me.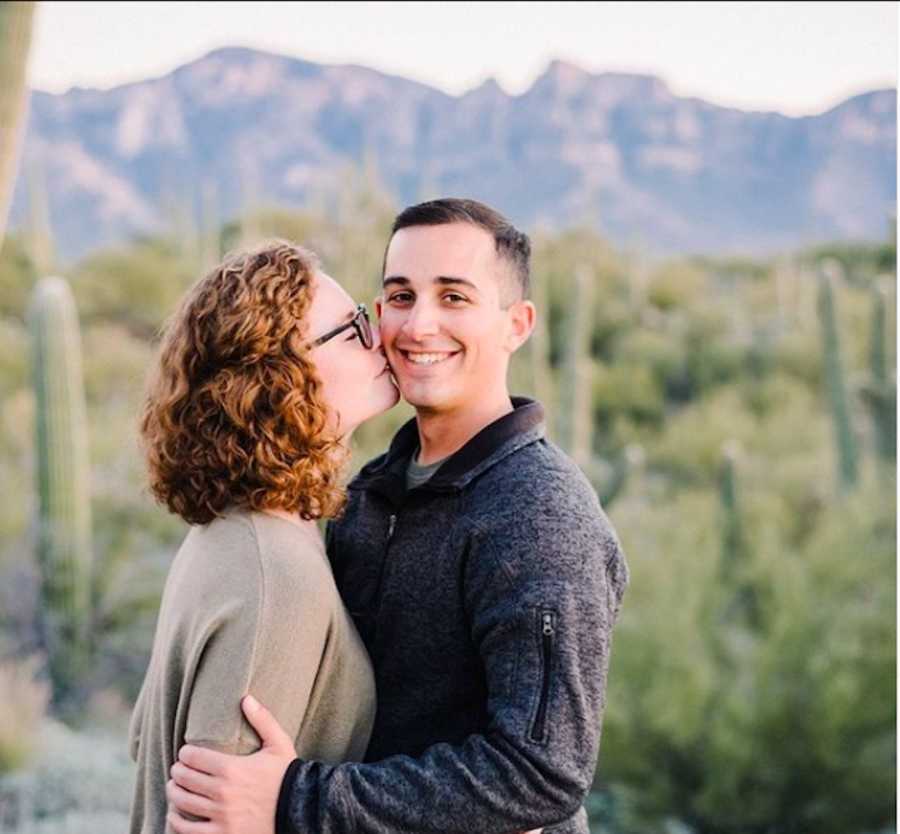 We were in the middle of an intense episode of a very popular TV series I hadn't watched before when he asked me about marriage for the first time. In all honesty, it was both a scary and exhilarating moment. There I was, deeply transfixed in a scene of an egocentric nobleman hand fighting a huge beastly woman, when Nick goes, 'So, if I get deployed in 6 months, do you want to get married?'
Startled from the current change in mindset, I didn't have time to think it through. I just said, 'Of course.' Little did I know, he would come home 3 and a half months from then, after sending the 'We should talk when I get home' text. Deep down, I think I knew what was happening, but I didn't KNOW what it all meant. Not really. Anyone who tells you, 'You know what you signed up for,' has never signed the papers themselves. Nick was in the military and I wasn't prepared.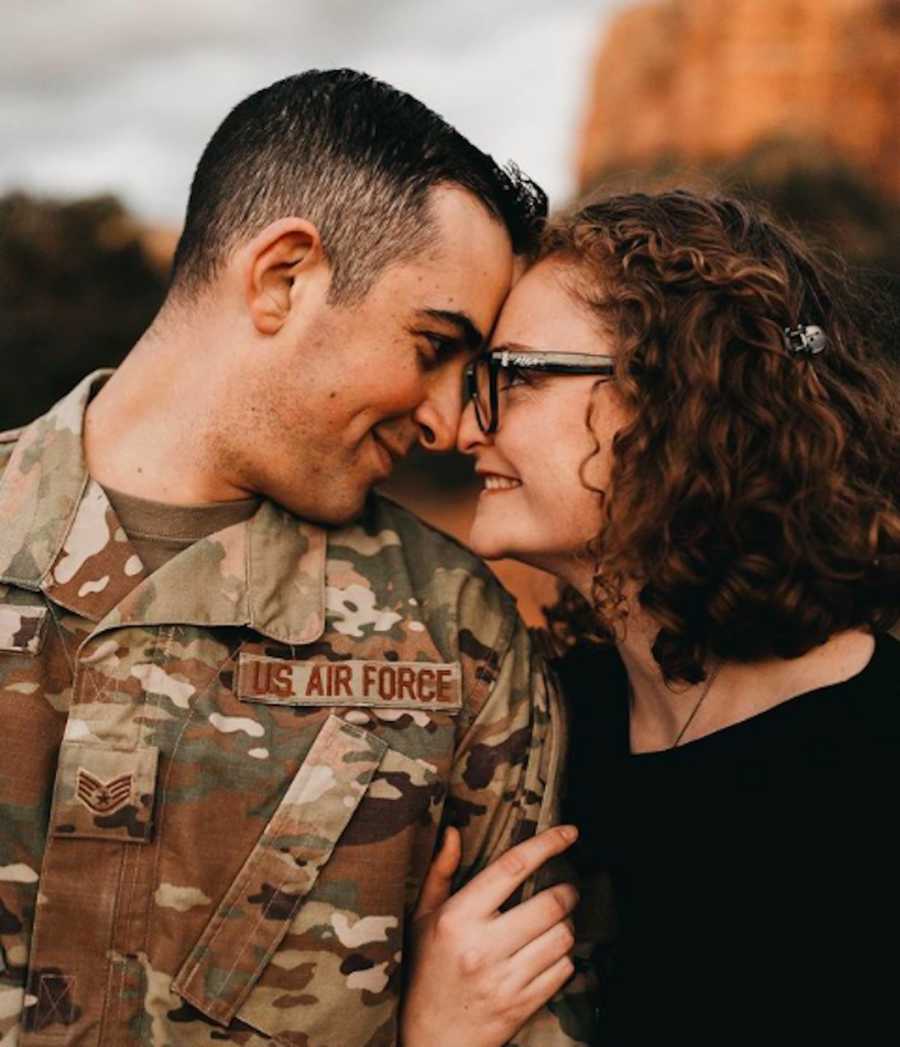 We eloped in Vermont after our original plans of eloping in Arizona were discarded due to the deployment timeline moving up. Again. I wore a sundress and he wore his khakis and matching hiking boots. Nothing crazy. Just my family and his mom, and a brunch feast afterward. It was still very magical.
Nick left for his deployment a month later. We managed to squeak in a family road trip in Arizona first, but it didn't make the goodbye any easier. It was honestly extremely hard not to break down before the day of, but I wanted to make it seem like I was okay so he didn't worry. He cried when he kissed the dogs goodbye, and I drove him to base. I was never really sure what was going to happen for the next 6 months. I was just a hopeful new military spouse.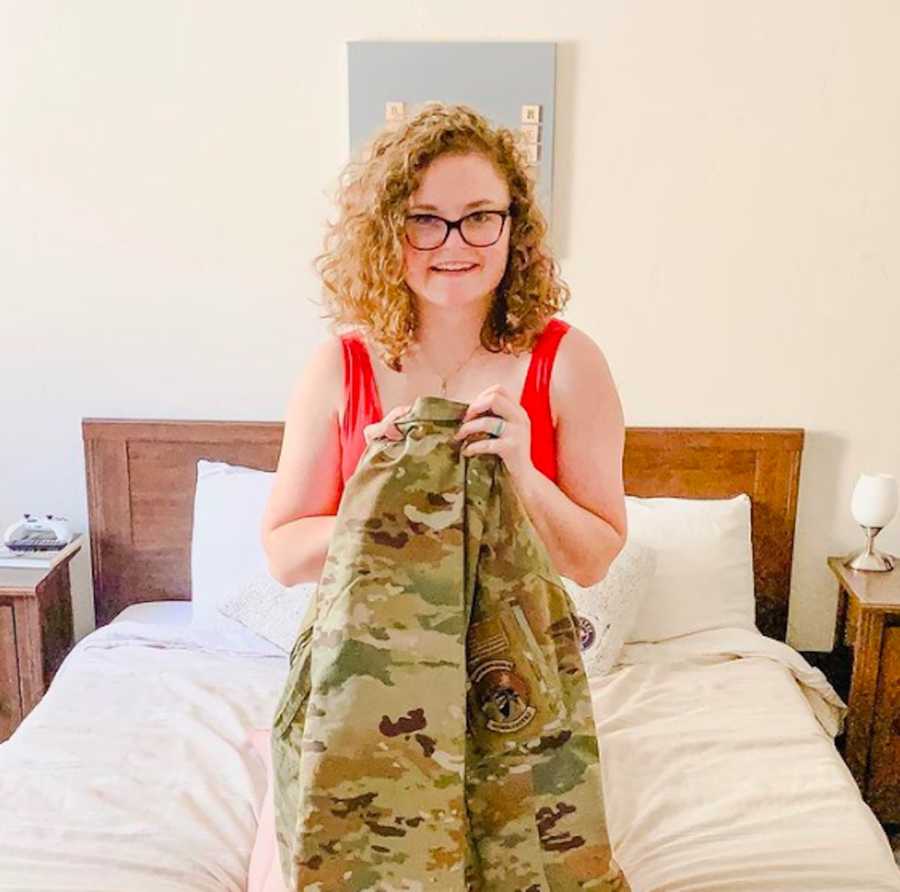 Finding a deployment buddy, someone I found similarities in who was also facing deployment, was the thing that truly saved me for those 7.5 months. You don't realize things like communication blackouts, extensions, not getting to chat about hard life moments, not getting to talk for weeks, and more, are common until you're going through them. You search the internet for advice and support. You don't know your way around the base resources, so you're constantly lost.
I think the worst part of it all, was the reintegration. When he's home, you have to relearn patterns, habits, and daily routines again. Things are different. You love him and you know you'll get through everything, but you've both changed. You can't re-date him, but you wish you could bring back the first dating quirks. Those quirks and wrinkles you iron out, don't want to be there anymore. There are more arguments in that time frame than any other. I remember priding myself on the fact that we didn't fight once during deployment, and yet here we were, home and together, arguing multiple times a day. What was wrong with us? Nothing, just reintegration.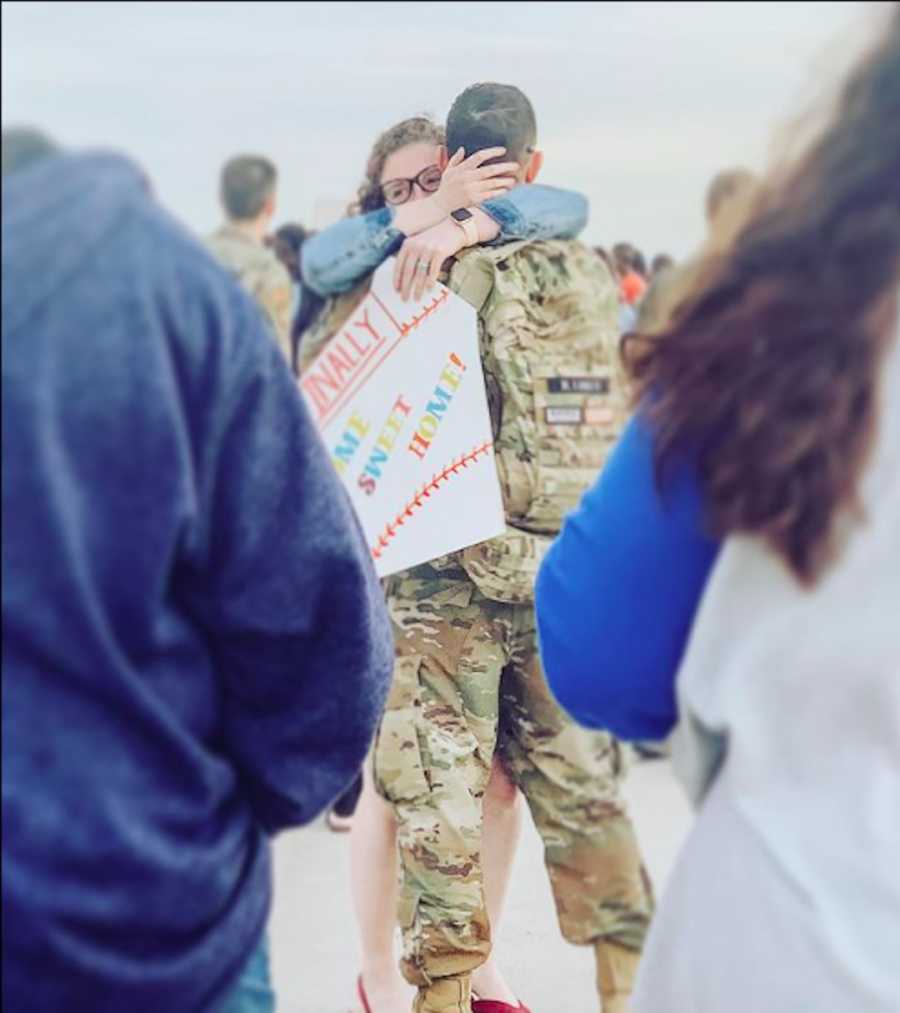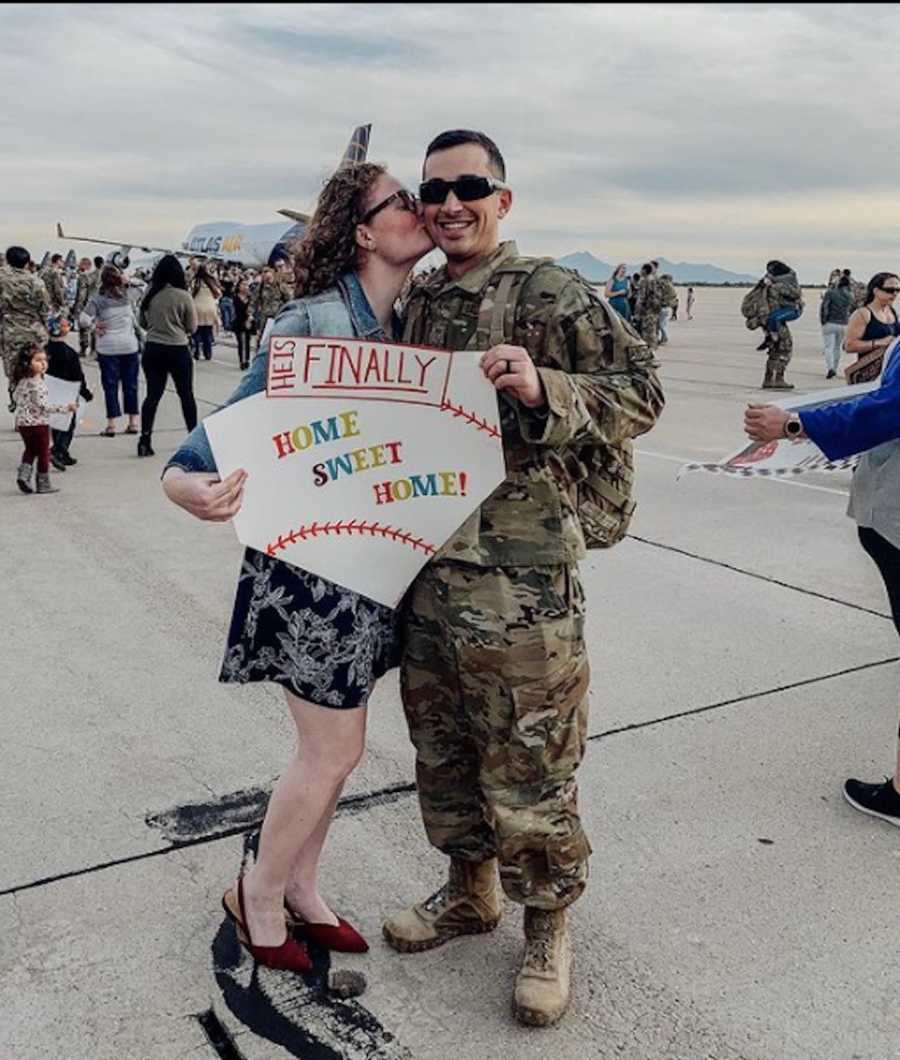 As we came into this new season, I felt like I should fully embrace my military spouse status. I wanted to learn as much as I could so I wasn't blindsided by things such as deployment feelings, reintegration, and military lingo again. I was under the impression I was now tied to the military through this man. I would have to leave my corporate 9 a.m. to 5 p.m. job and pursue something easier or prepare to be a stay at home wife/mom. I was sure there wasn't anything I could do to continue to live my dreams and passions now I was married to Nick and the military.
This became especially true in my eyes when Nick was supposed to get out of the military but COVID-19 hit and he couldn't find a civilian job, so he became a full-time reservist. We were stuck in this lifestyle for who knows how long. It was important I knew what I was doing and help others do the same.
Nick has been deployed three times in 6 years. He's been to the Middle East on his most recent trip. It is hard.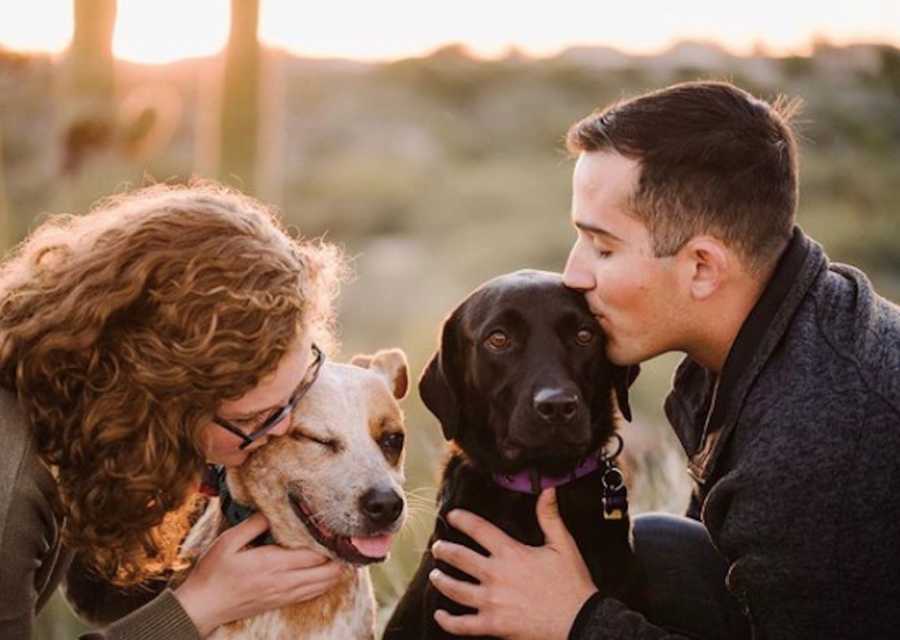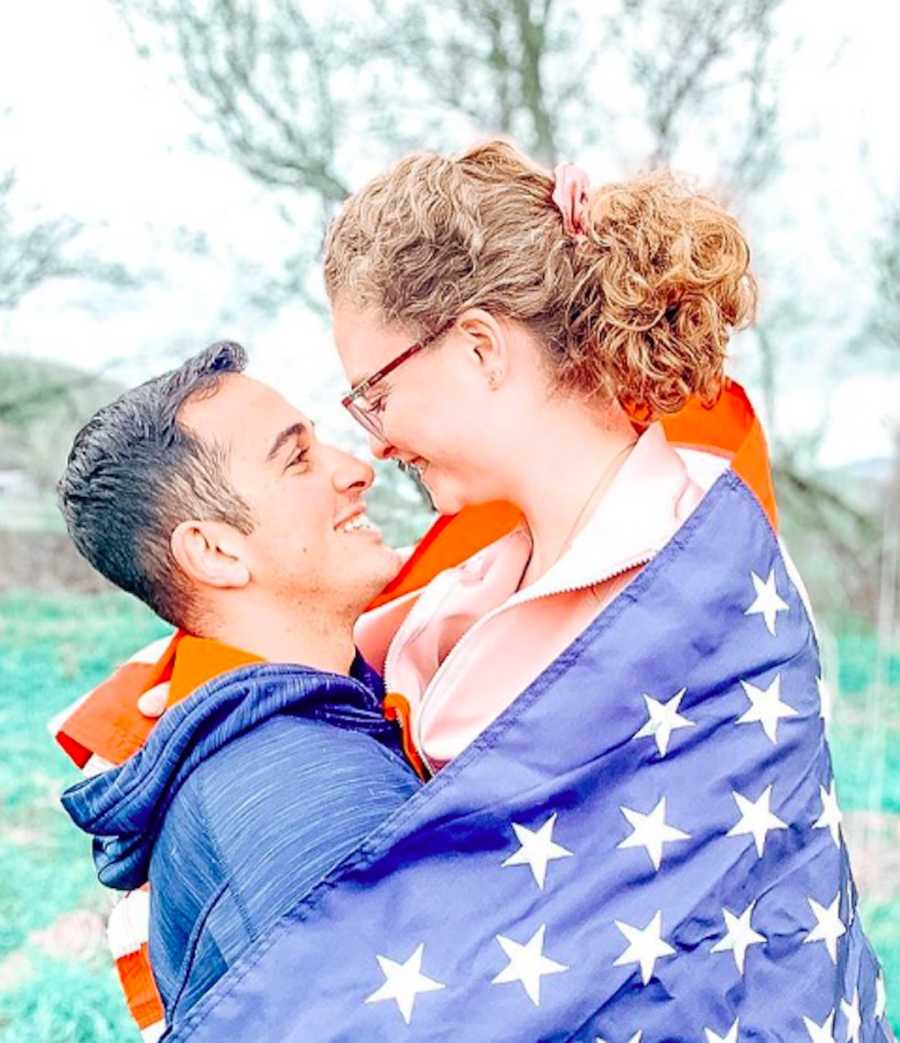 I wanted to create a handbook for new spouses that was a mix of a reference book (snooze) and a 'Chicken Soup for the Military Spouse Soul' type (which were always fun to read). As this project continued, I interviewed spouses from my base, asking them for their own personal stories of hardships and triumphs in military life, and it hit me. I didn't need to give up my own dreams to be a military spouse like I thought. I just needed to learn how to accomplish them in a lifestyle hellbent on not letting me do them. This needed to be so much bigger than a handbook. This was far more important. It needed to be a community, a business, and eventually, a podcast.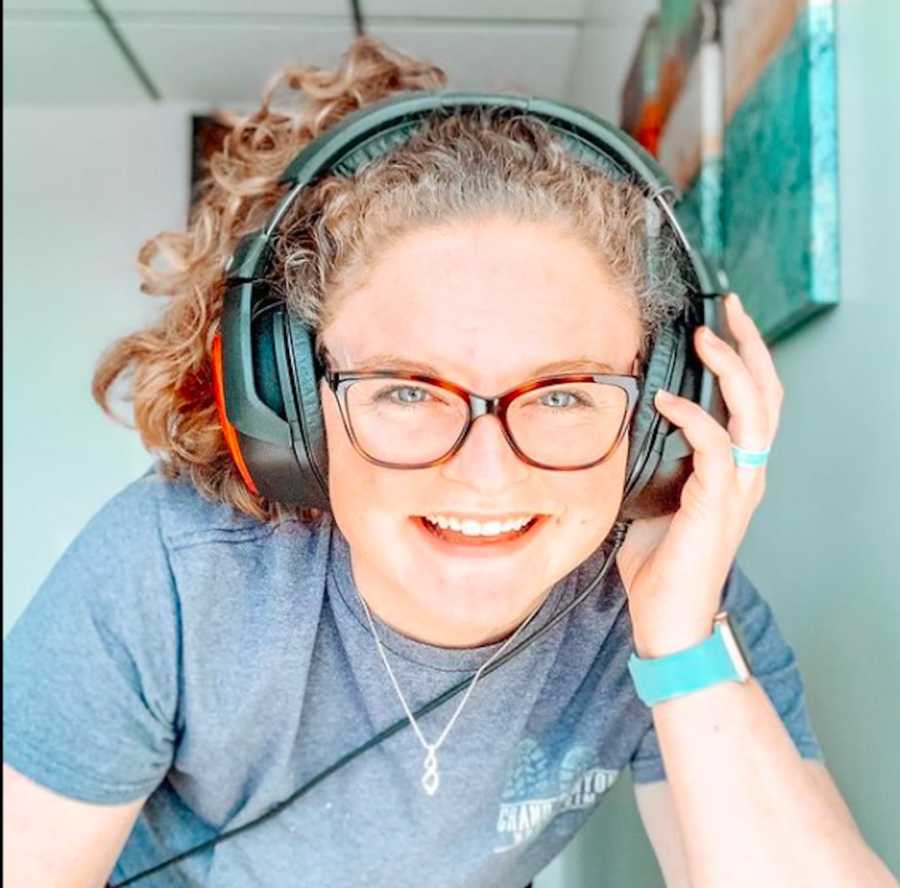 Don't get me wrong, I didn't think 'podcast' when I first got going, but as our community grew and more military spouses were coming to me with comments like, 'I am so glad this resource exists' and 'Where was this when I was first starting out?' I knew I was on the right path. I became the creator of a community for spouses who felt lost and alone, to help them get back to loving their own dreams again.
I am now the CEO of New Altitudes, a business coach determined to help other military spouses take on the world and build their empire – an empire that cannot be taken away by a deployment or broken in a PCS. Something just for themselves the military cannot have. I created a podcast, Moments with a Milso, to create another platform for spouses all over the world to share their stories and inspire others to do the same.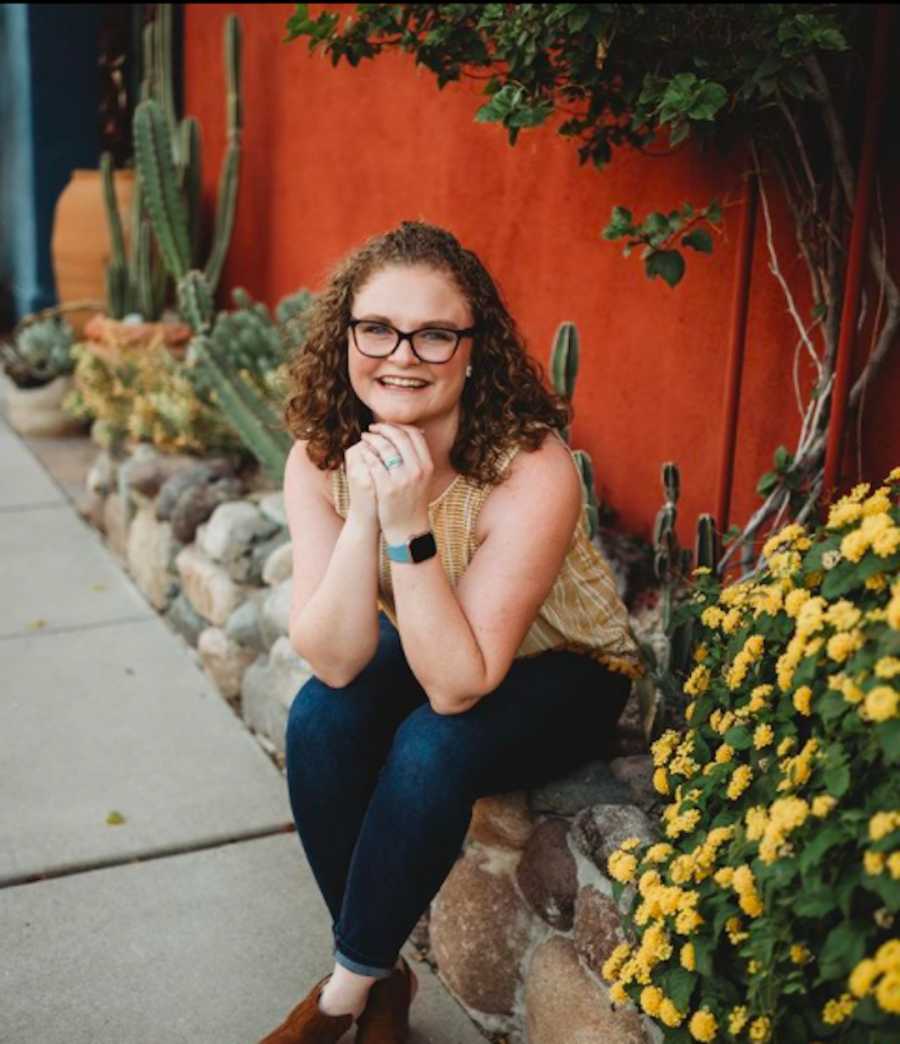 I couldn't be happier for the military spouse I am today. If only I knew back then, what I know now – that this community is a family, bound by brown weathered boots we constantly trip on and camo Velcro getting stuck to all the socks in the wash. It's a family that's tied with something thicker than blood – a love of a man in uniform."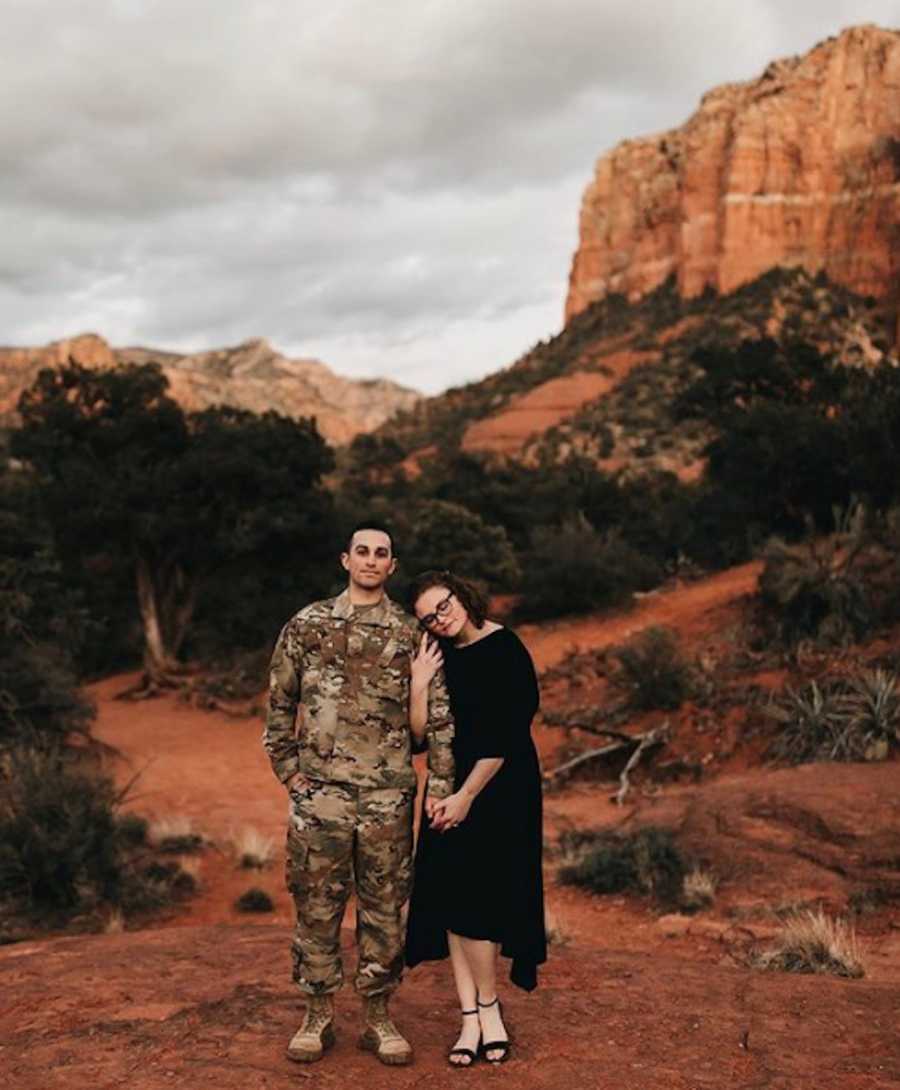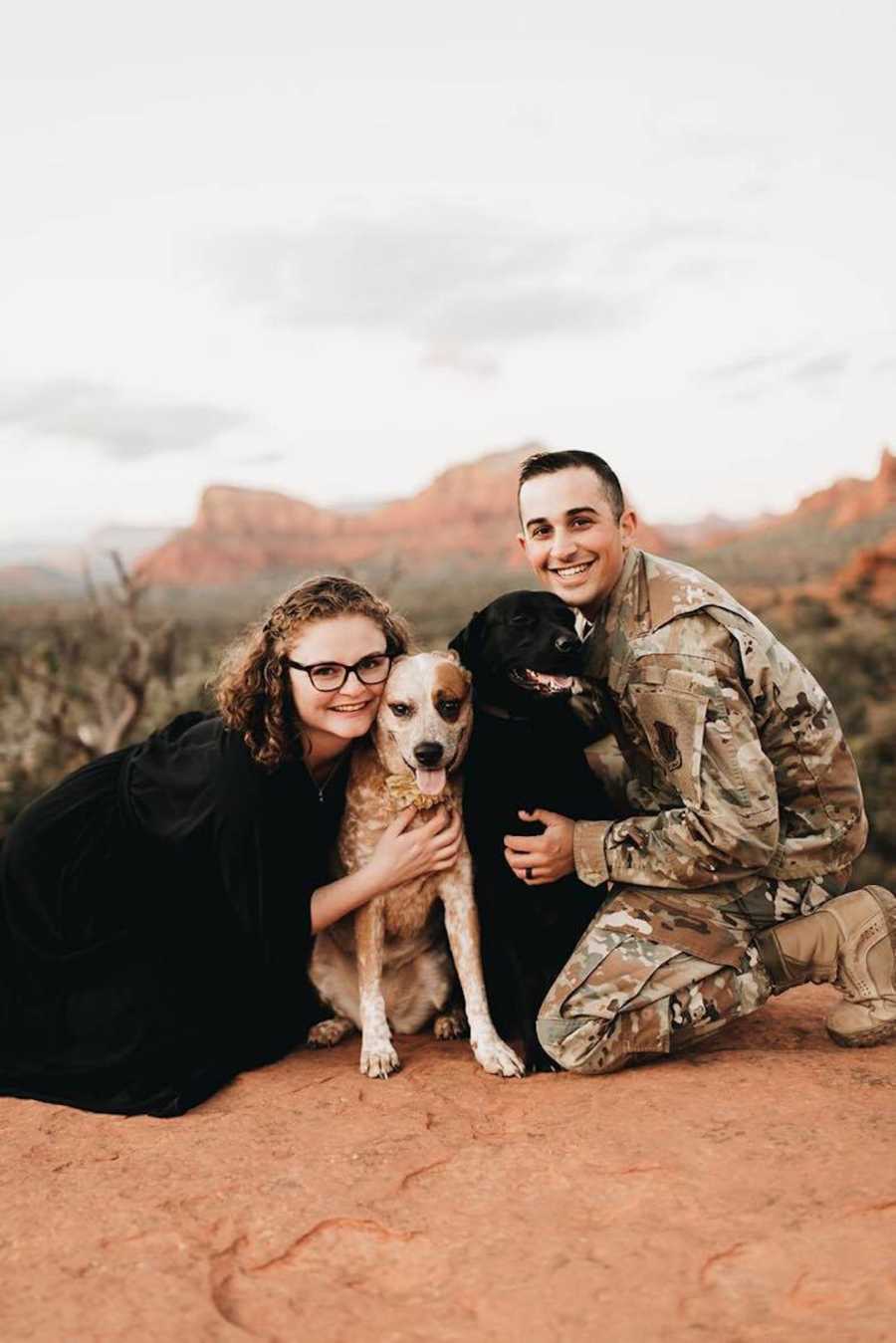 This story was submitted to Love What Matters by Britt Lanza of Tucson, AZ. You can follow her journey on Instagram and on her podcast, Moments with a Milso. Be sure to subscribe to our free email newsletter for our best stories.
Read more stories like this here:
'I know the days are long and the nights are lonely. But I also know the 'superhero' feeling, the 'I'm doing it all and surviving' feeling.': Woman encourages deployed military spouses, 'You got this'
'She's the kind of girl I would marry.' We were strangers in Vegas. He turned out to be my best gamble ever.': Military spouse urges 'let yourself fall in love' after long-distance relationship
Do you know someone who could benefit from this story? SHARE this story on Facebook with your friends and family.