"It was our 11-year wedding anniversary.
I had been up since 5:30 a.m. with one child, and 6:30 a.m. with the other two.
I cooked an entire breakfast by myself.
I picked up the house, did laundry, ate a cold breakfast, and forgot about my cup of coffee — which I will now throw some ice in and pretend it was an iced coffee all along.
All alone.
This is real life when you've been married for 11 years and together for 13. This is real life with three kids.
This is real life.
You might be saying, 'Oh no, where is the romance? Why is your husband working on your anniversary? How could he ever do that?! My husband would never!'
You see, romance isn't like the movies, and wedding anniversaries don't always entail lavish trips or spending the day together and it being kid free.
For me, there is romance in this day even when he's at work and I'm here doing this all on my own.
There's romance from the night he proposed and surprised me.
There's romance from the excitement in his voice and the love in his hug when we found out we were pregnant the first, second, and third time.
There's romance in the way he talks about my mom with me when I'm missing her because she's gone. The way he held me in silence the day she died.
There's romance in the way he carried me to the shower because I couldn't walk after my first C-section. The way he washed my hair in that shower because I couldn't.
There's romance in the way he woke up with me every night to help when our sons were born.
There's romance in the way he made sure he was there for every appointment, ultrasound, and when they took their first breath.
There's romance in the way he sends me out just to have 'me time.'
There's romance in the way he's not here today on our anniversary. The way he's out there working hard so I can be here with our sons. Waking up to see their faces first thing in the morning and not miss a second of their days.
There's romance in the way he sacrifices those moments himself so I can have them. So they can have their mom here with them.
Anniversaries and romance aren't always about lavish gifts or fancy trips. Anniversaries are about the small romantic things in every single day.
Don't get so busy being caught up in what your husband isn't doing that you forget what he does do to show you he loves you, because all those little things add up to the bigger picture, and that's what matters the most."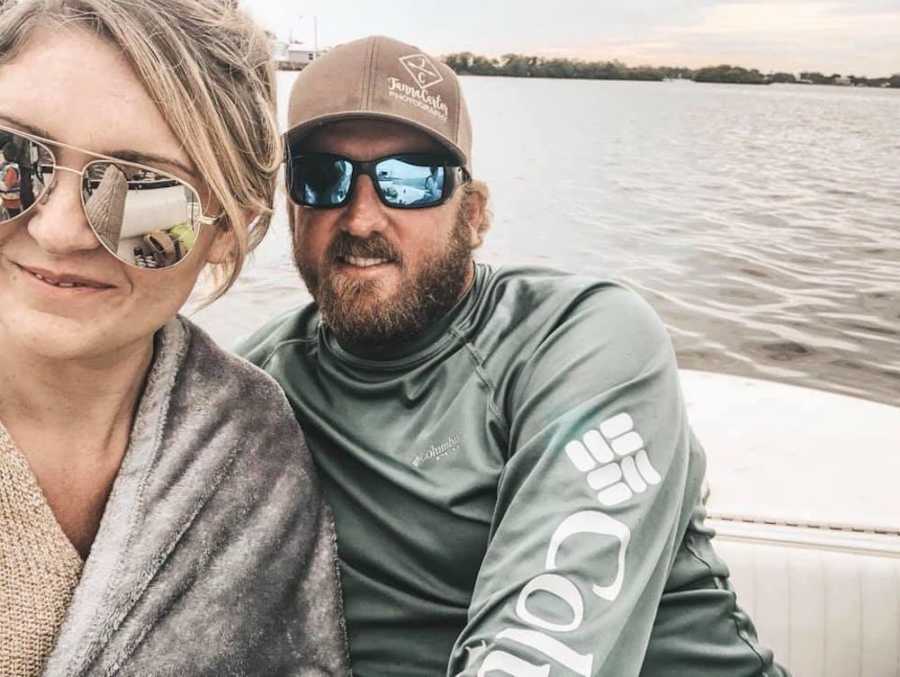 This story was written by Nikki Pennington of Grief To Hope with Nikki Pennington. Can you relate to this grief journey? We'd like to hear your story. Submit your story here.
Read more from Nikki:
'As a motherless daughter, my day looks a lot different from yours'
'On our wedding day, my mom gave my husband a note. A note that was just for the two of them.'
'I opened the door and saw a man holding flowers. 'I have a delivery for Nikki,' he said. I instantly turned to my husband, assuming they were from him. Except, they weren't. I could tell by the confused look on his face.'
Do you know someone who could benefit from this story? Please SHARE on Facebook or Twitter.