"I have been getting messages asking me things like, 'Are you embarrassed by your body in front of your husband?' or 'Is your husband still attracted to you after having kids?' Both of these questions might be offensive if you take them at surface value. But what I hear is the worry in these questions. The fear that maybe their worth as a partner has fallen off because their body has experienced profound change. My husband took a photo of his hands holding my postpartum belly. He then wrote his honest, candid thoughts and feelings about my postpartum body.
Words written by my husband:
'I figured it'd be easy, but then I started thinking—what is there to even write about?
Sure, things look and feel slightly different — but in the grand scheme of things, nothing changed.
The reasons I fell in love with her had nothing to do with any of the body parts affected by her postpartum.
She still has the same beautiful smile, determined mind, banging body, and strong work ethic as the girl I fell in love with more than 15 years ago.
She still has the same sense of humor.
She still smells great and tastes great too.
Her postpartum body does look and feel slightly different, but why should that be a factor in my life at all?
The soft pillowy skin around her belly button held my three best friends for 18 months.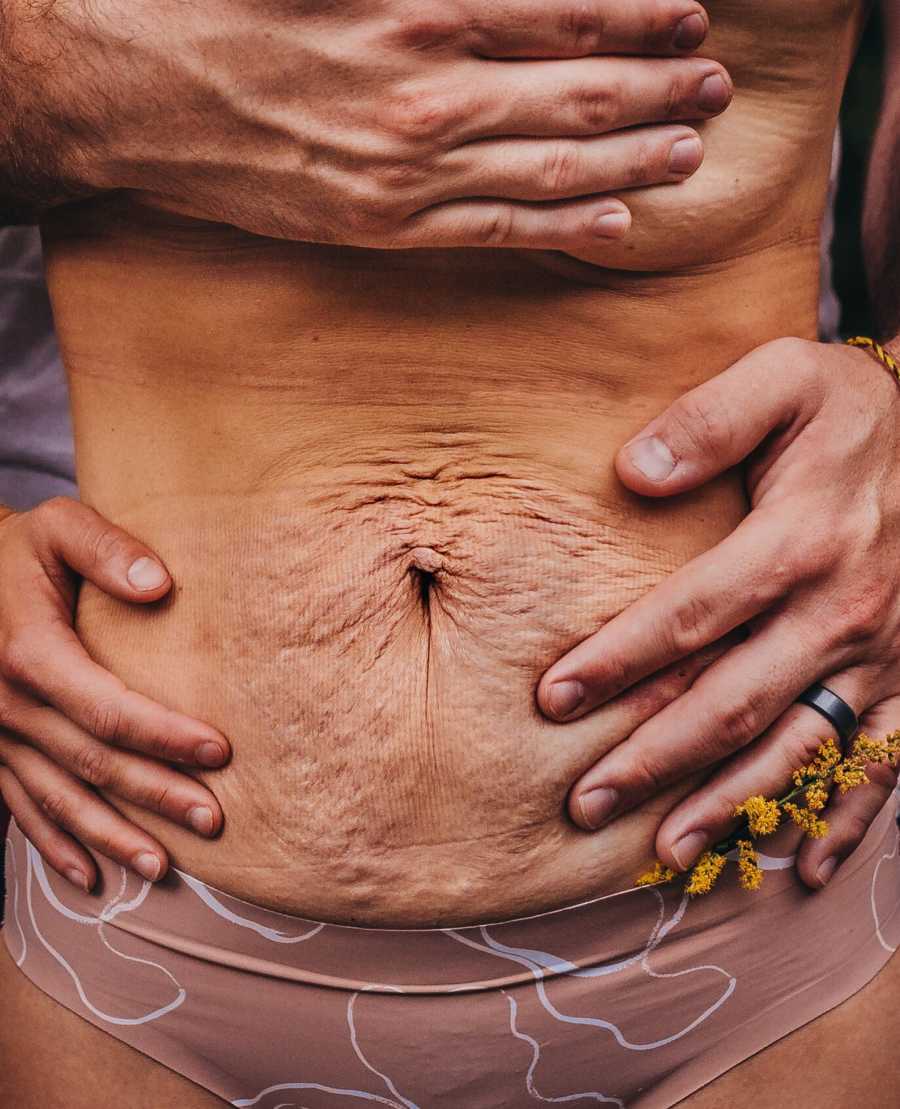 The marks show the strength it took to carry the weight of two beautiful girls that will be raised by this badass mom.
Nothing has changed or altered my love for my wife.
I get praised for being a 'great husband,' but that's nonsense.
I'm literally doing the bare minimum by loving my wife for who she is, 'imperfections' and all.
Imperfections make the world fun.
If everything was Barbie doll perfect, wouldn't we all get bored?
How else would we show what life has put us through?
So whether it's regrettable tattoos, scars, surgeries, dumb facial hair, or a postpartum tummy, honestly…who gives a sh*t?
Be good to each other. Learn from mistakes – yours and others. Help those in need and let's stop dwelling on who looks like what.
My wife isn't perfect and that's what makes me love her.
That's why you are all reading this.
If she was perfect, not a one of you would be able to relate to her.
Women feel like men (and other women) care more about the superficial exterior rather than the battles that were fought that brought these so called 'imperfections.' And the sad truth is, they are right at times. In an age of easily accessible porn and Barbie doll magazine covers, boys are often raised with unrealistic standards and shallow values. Women feel pressured at a young age to look like a Kardashian, while boys just want to be Ninja Turtles or Power Rangers. It's a vicious cycle that will only break when dad's and mom's alike start teaching the value of a human being as a whole, and stop putting everyone on a 'hot or not' eating scale. Until humans can love humans, it's going to be a problem for generations to come.
It's not hard. Just stop being a jerk.
And to the husbands out there who don't do their fair share of diaper duty, cooking, cleaning, and telling your wife how beautiful she is—step up your game, bro.
You're a team.
So yeah, I was supposed to write about a belly…. but honestly, it affects me so little I rambled about everything else.'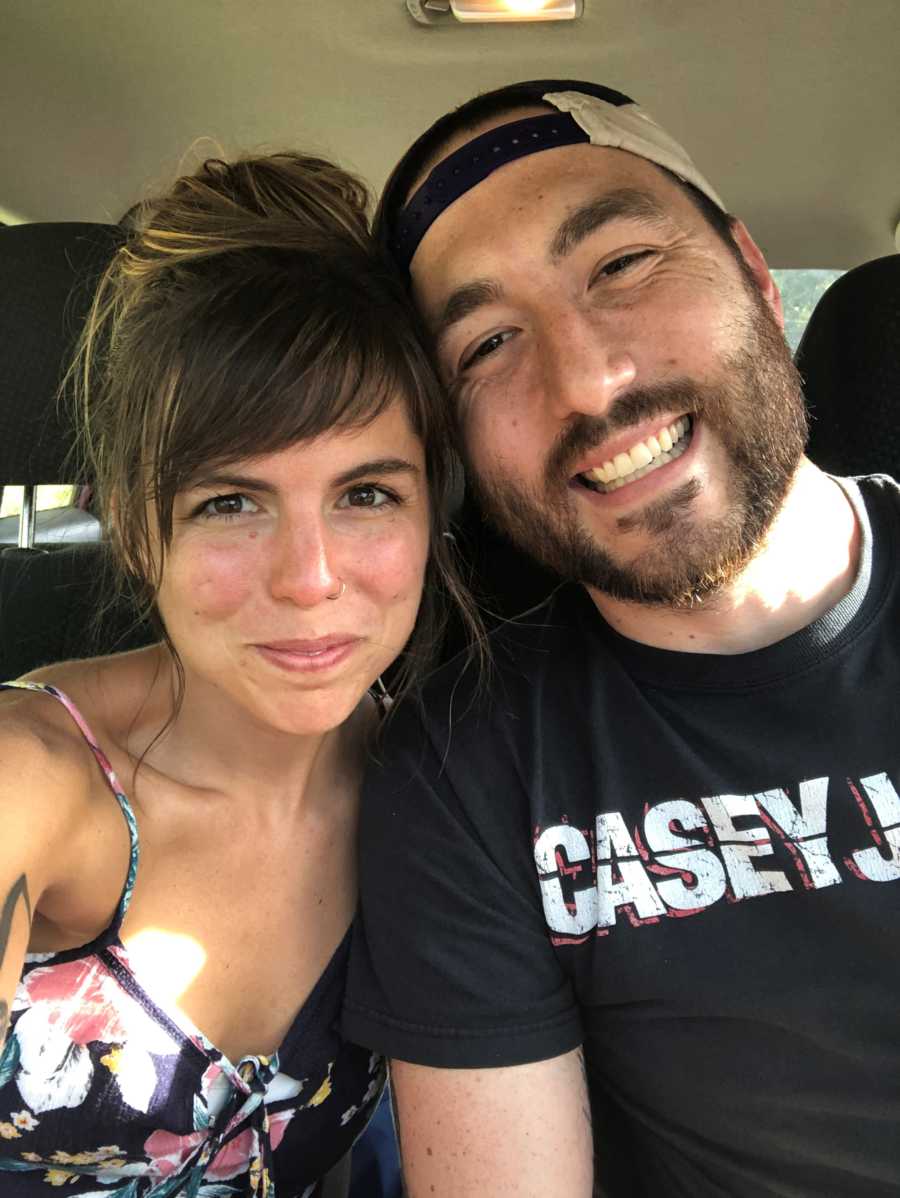 The thing is – I wasn't surprised by what my husband wrote. I cried tears of gratitude and love while reading, but I was not surprised. Because he's never once made me feel like less of woman. I can feel his pride for me when he touches me. I feel the sparks. We are fire together. And the fact that I've had his babies – that only makes me more desirable in his eyes. And it's so incredibly important to separate ourselves and our future, our children, from these harmful perpetuations that society just won't let go of. We are worthy of the same love and intimacy that we have always been worthy of."
Subscribe to Love What Matters on YouTube and never miss our best videos!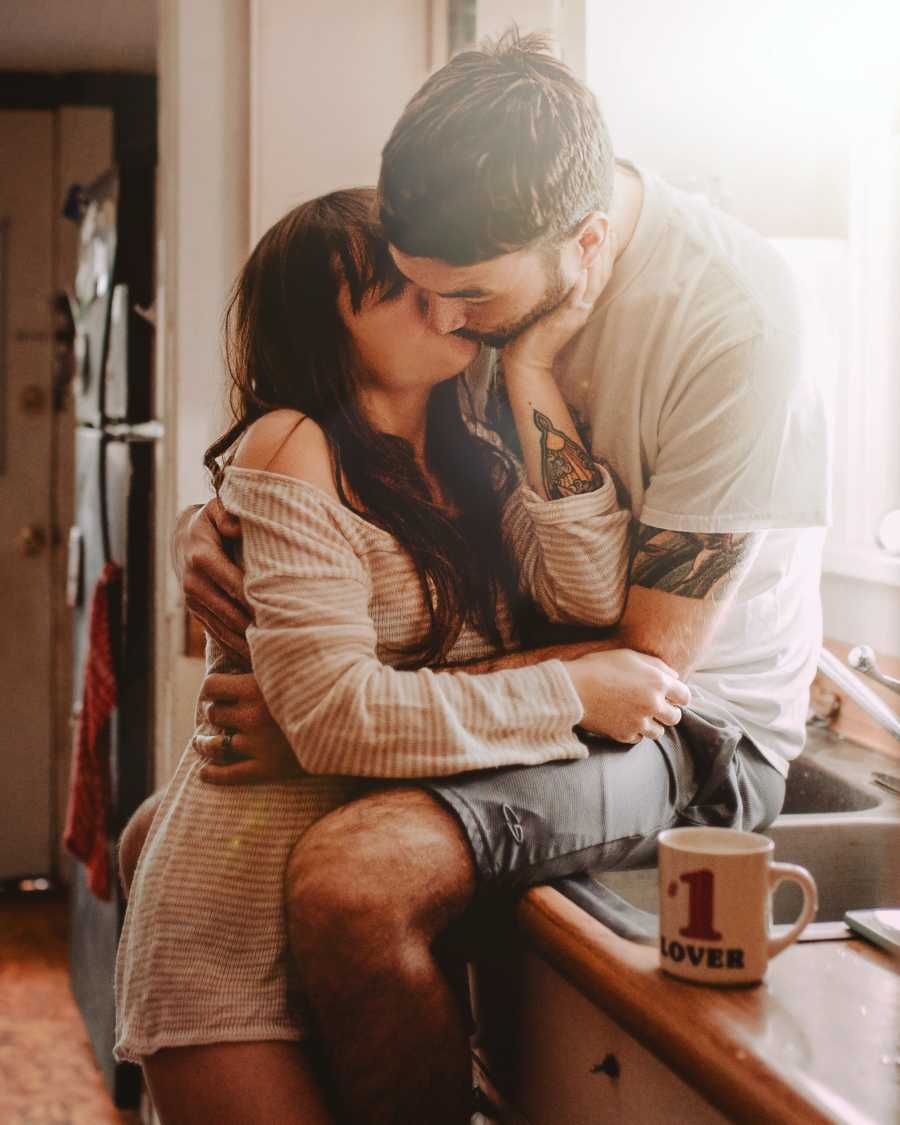 This story was submitted to Love What Matters by Hayley Garnett. You can follow her journey on Instagram. Do you have a similar experience? We'd like to hear your important journey. Submit your own story here. Be sure to subscribe to our free email newsletter for our best stories, and YouTube for our best videos.
Read more from this empowering mama celebrating her postpartum body:
'Ewww put that away. I'll never get stretchmarks like that when I'm pregnant.' It was such a personal attack – feelings of shame and disgust had me cringing at my husband's touch.'
Provide beauty and strength for other mamas. SHARE this story on Facebook with your friends and family.