"Dear ones, it's Trans Day of Visibility.
A day so layered for me, visibility is something I work toward and fight for pretty hard, and then visibility is so dangerous for us, too. Being visibly trans in public is a risk every time you step outside.
But I am trans. And because I'm a single parent with a kid I get misgendered even more often, try forcing cis folks to accept that a trans person pushed a baby out of themselves. Their brains explode! But here I am, trans, with a baby who tells everybody, 'My mom is a THEY, not a boy or a girl.'
So parenting groups, school gates, medical appointments—misgendered. Having the same argument over and over. Avoiding them because we're treated as though the gay is contagious. And then queer events? I've had the chance to go to a gay club one time. Ever, in my life, because I had my baby at nineteen and live far from any family. I can't get babysitting. I can't go to protests or marches because they happen fast, in reaction to things, and I'm just alone with Eve.
So for me, lockdown is the most visibly trans I've probably ever been. I've been presenting to other people as trans because it is all online, where I have my pronouns in black and white or next to my name on a Zoom call. I have access to life drawing sessions, parties, organizing—because it is being held accessible for me. I have been less downtrodden by interacting with straight cis people in person and felt no need to squash who I am.
I dunno. Being trans is such a gorgeous thing and I'm sure so many other trans parents feel similar to me. I wish we were more visible to you all, in a safe way, and the world could be kinder. I wish you all a beautiful day and hope you grab some joy for yourselves, because being trans is a gift. We are Everything.
Love,
Jade"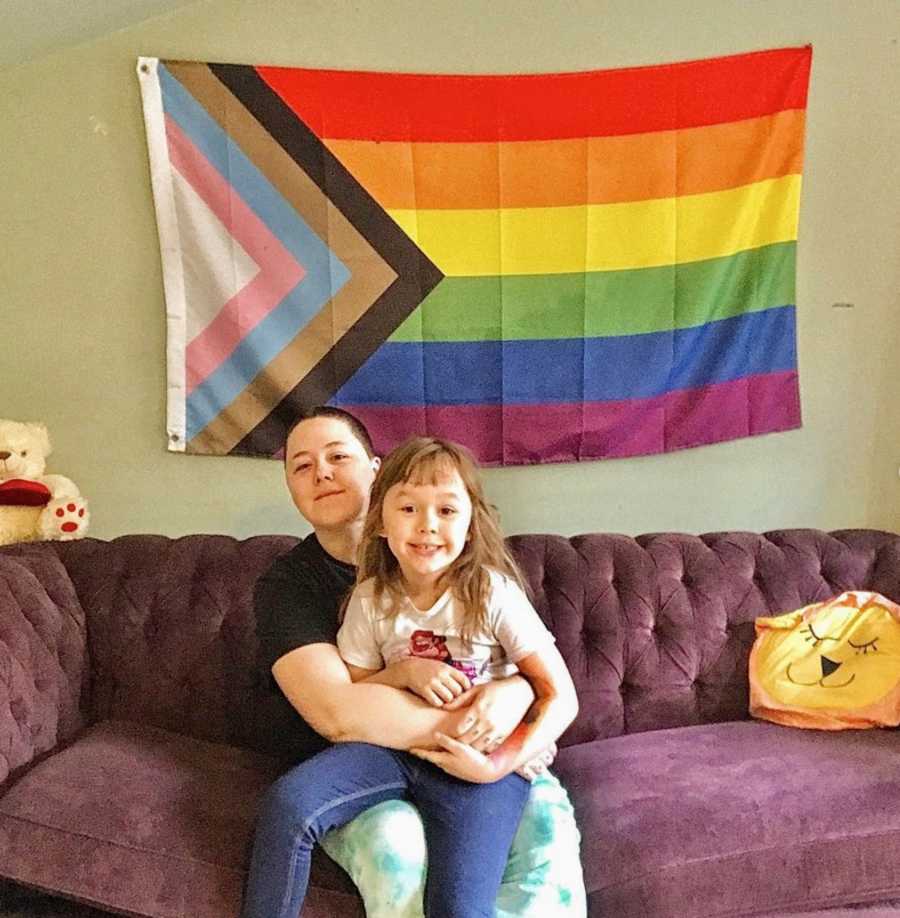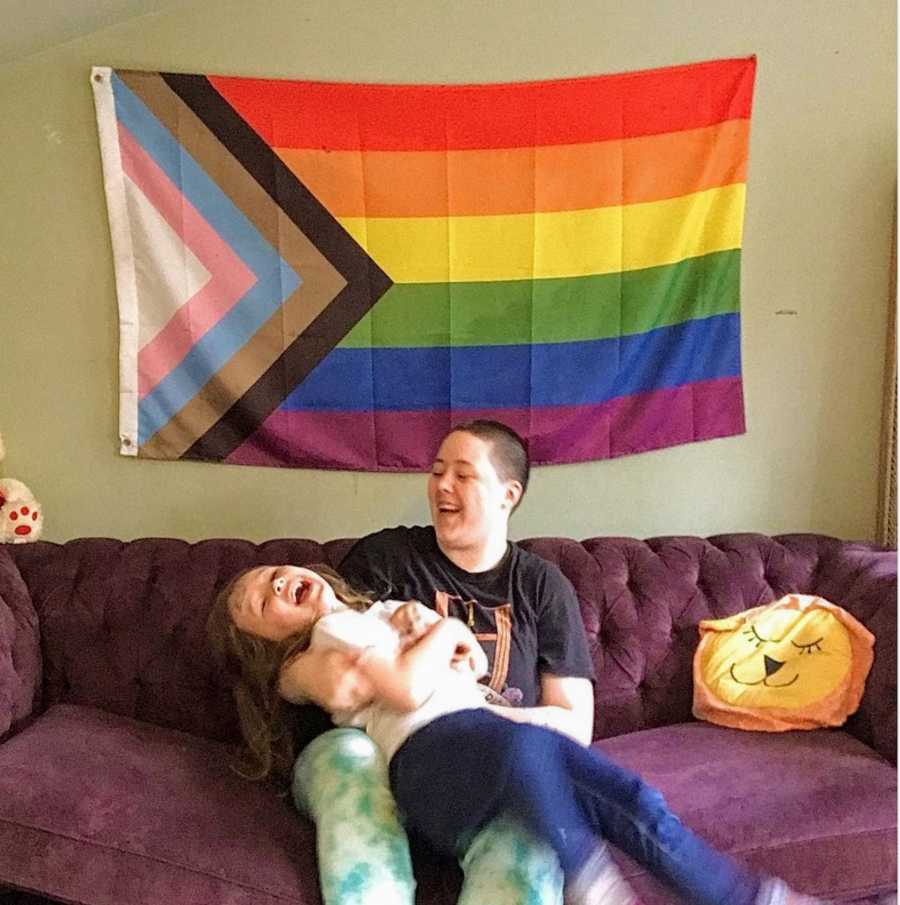 This story was submitted to Love What Matters by Jade. You can follow their journey on Instagram. Submit your own story here, and be sure to subscribe to our free email newsletter for our best stories, and YouTube for our best videos.
Read more stories like this:
'You're a beautiful woman and no matter who you become, I love you.': Transgender woman shares grandma's words of acceptance, 'It was one of the happiest moments of my life'
'We both rolled over in bed. Me: 'I'm gay.' Her: 'I'm transgender.' Silence. Now what? I'm married. HAPPILY married!': Couple stays together despite realizing sexual preferences weren't as they initially thought
'He asked, 'What parts do you have?' I said, 'EXCUSE ME?' He decided putting his hands on me was the 'right' thing to do.': Transgender man with Ehlers-Danlos Syndrome urges 'stand up for trans patients in emergency settings'
'I know you're a boy,' she whispered, kissing my forehead. I'd be able to start my senior year comfortable with myself.': High school senior comes out as 'transgender' and begins transition
SHARE this story on Facebook to help celebrate unique and beautiful differences!