"When we found out I was expecting our first 'ours baby,' we were ecstatic and overjoyed. But there was a part of me that felt remorse.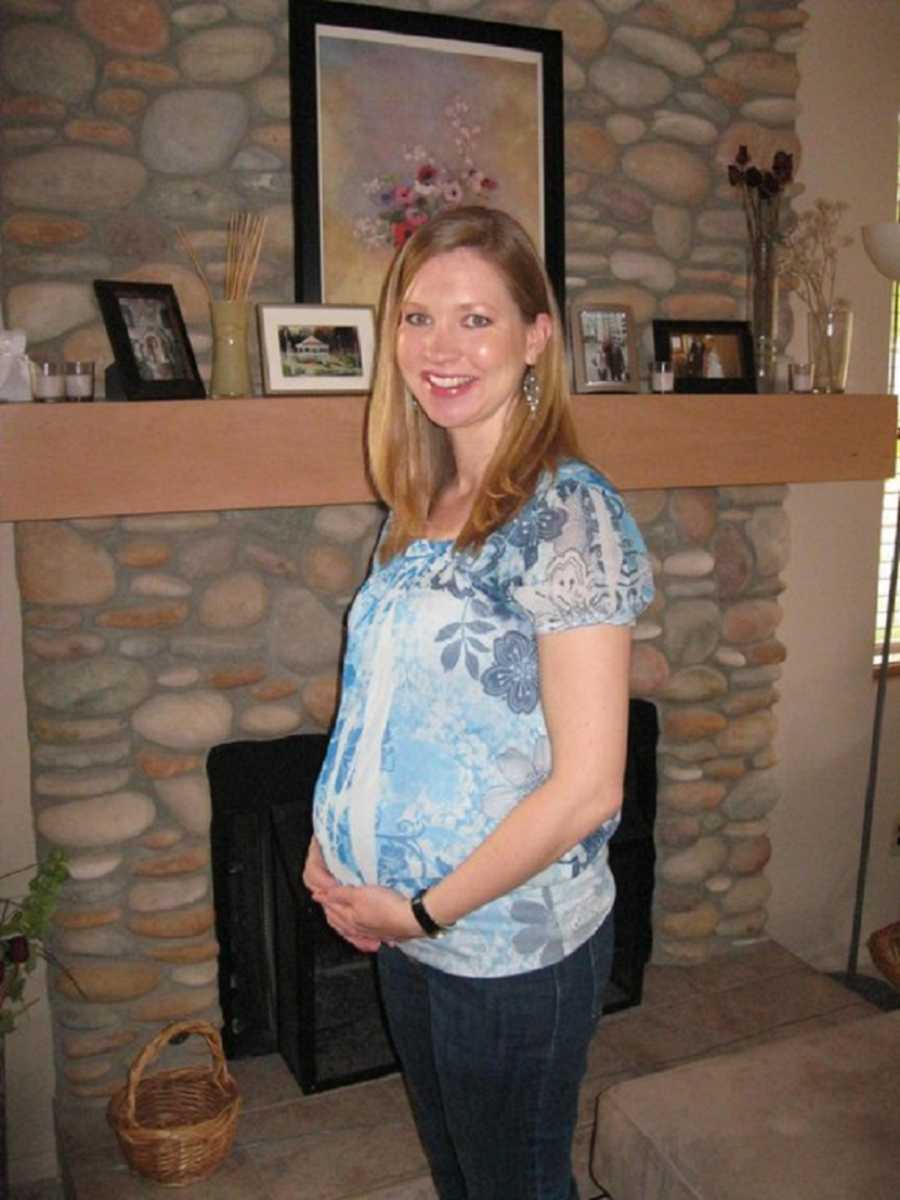 The remorse was wondering if it was fair to my unborn child to be brought into a home where her life would always be a little complicated.
Her daddy wouldn't be able to tell her that her mommy was his first and only wife.
She would share blood with her older siblings, but only on their dad's side.
She would be born into a situation of sharing Christmases and summer vacations with her siblings.
Most of the year we'd all be together, but then there would be the drop offs and quiet time alone with Mommy and Daddy, and then pick ups, where suddenly the family was big and loud and active again.
The biggest remorse was knowing that, while my pregnancy meant the absolute world to me, the news had crushed my new stepchildren.
They had already experienced so much change.
Their lives had already been turned upside down. The mom and dad they had known as a unit was gone, and now they had to recognize a new parental unit…one that was bringing a baby into their lives.
I held back my joy out of sensitivity to them, but inwardly I mourned that my daughter couldn't be welcomed into the world with joyful innocence.
So I held onto goodness in other places.
I rejoiced with friends and family who were able to celebrate with me. I relished in browsing the baby sections of department stores and consignment shops.
I found special ways to make her nursery be a sanctuary for us to bond, with books, toys and decorations. I purchased a baby memory book in which I could record the big and little moments of her first year.
After she was born, we fell into a special routine. Once I got her older siblings ready for school and sent them out the door with a sack lunch, I indulged in restful alone-time with my newborn daughter.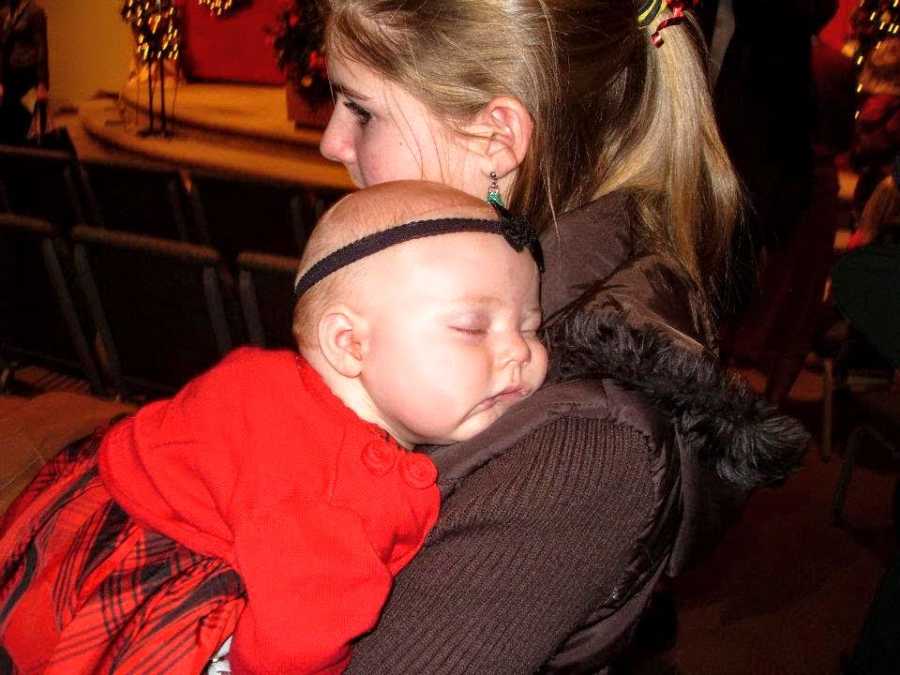 We'd go back to bed and cuddle and nurse and read books and sing and bounce and sleep. Together.
And then later we'd take walks, and she'd accompany me in the baby carrier for dish washing and vacuuming.
The hours we spent bonding together during the day meant I could feel rejuvenated for the arrival of her older siblings after school.
I could invest in their stories from school, their homework, their extra curricular activities…with affection…and without remorse.
By marrying a man who already had children, I had to bury the dreams of what I THOUGHT motherhood looked like.
And yes, there were challenges with scheduling and managing older kid activities and all the emotions that flood a household with a baby.
But what I hadn't truly accounted for was the overwhelming power of love.
The thrilling and scary idea of bringing a baby into our world had become our reality. She was our daughter; their little sister. And love knows no boundaries.
Nowadays, our daughter is 7 1/2 years old.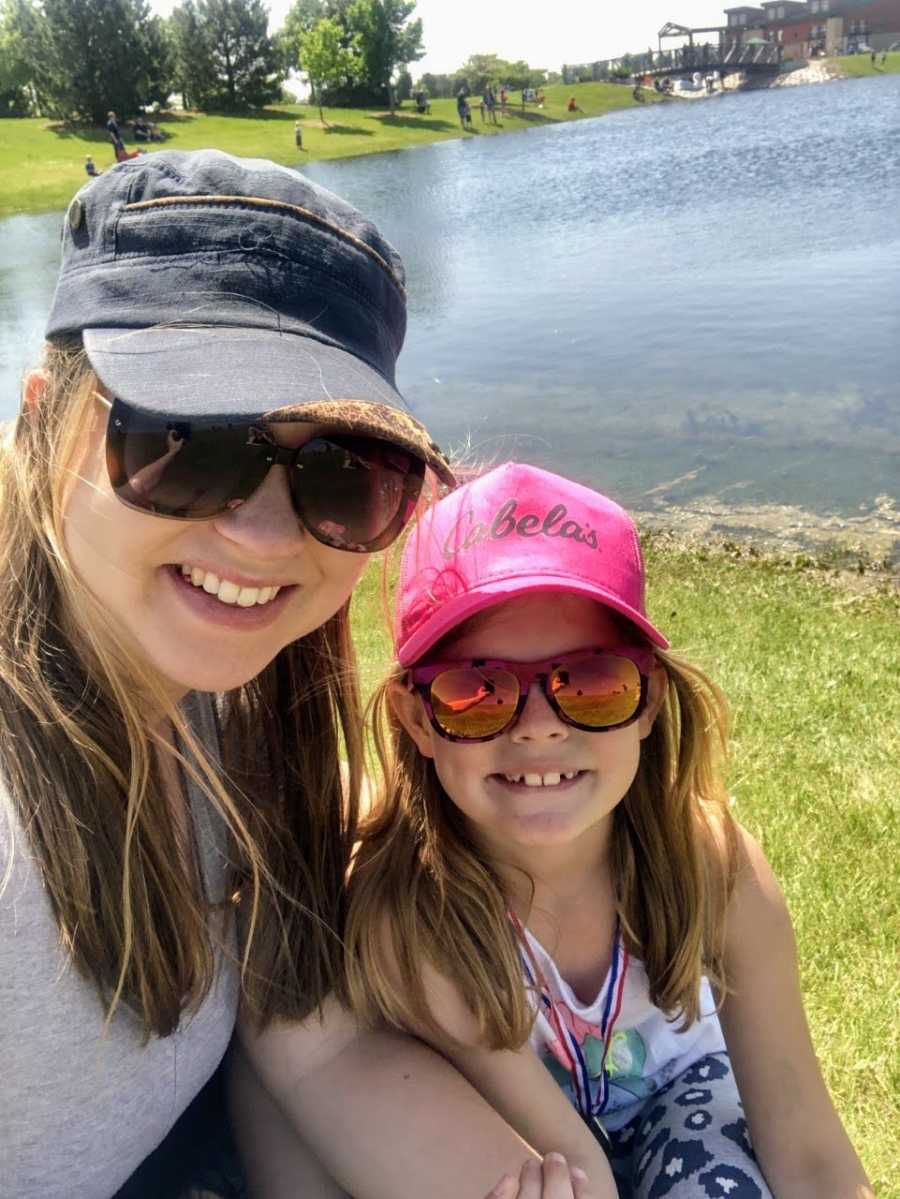 She understands that the only daddy she knows did have a wife before me. And she understands that her older sister and brother have another mommy.
And…she doesn't care.
Her family is her family. I am her mommy and her daddy is her daddy. Her siblings are her siblings. She is our daughter and that's all that matters.
No remorse."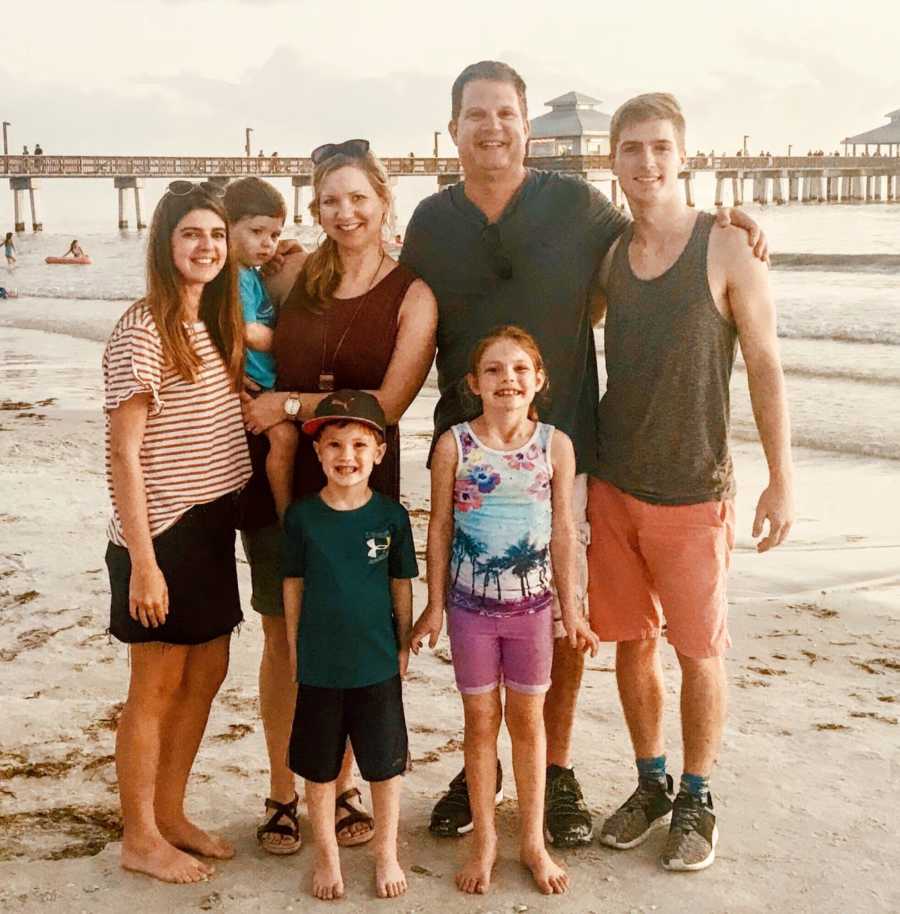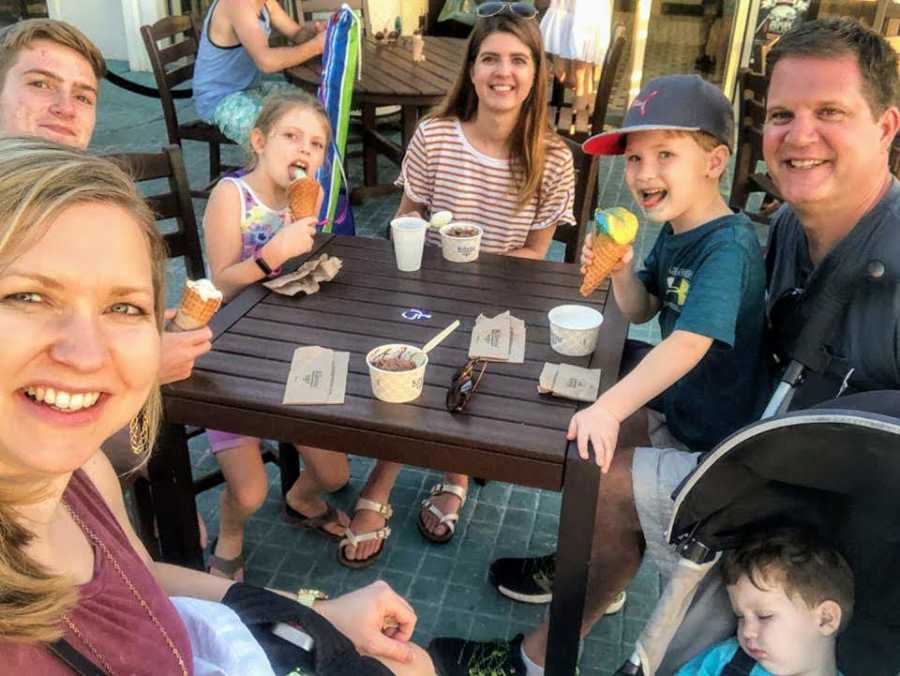 This story was submitted to Love What Matters by Heidi Farrell of Not Just A Stepmom. You can follow her journey on Facebook and Instagram. Submit your own story here and be sure to subscribe to our free email newsletter for our best stories.
Read more stories like this:
'They each had handmade rings in their little hands and asked her to be theirs forever': Dad and his 4 sons pull off perfect proposal for their future stepmom
'We thought we had reached an agreement. My daughter would live with her dad. But I had no idea how hard they would make it. It was insane.'
Do you know someone who could benefit from this? SHARE this story on Facebook with family and friends.