"It's not every day you get proposed to by 5 boys! They each had something to say… 'Miss Malea' 'Will' 'You' 'Marry' 'Me?'
Life doesn't always turn out the way you think it will. My brother has been through a lot the past several years. I've always adored my older brother, but I've seen him change for the better the past few years in more ways than I can write. He is a funny person. He laughs loud and hard, and is quick and witty with his humor. He is kind. He is the kind of person that makes everyone feel like someone special. I wanted my brother to find love. I hoped and prayed for it.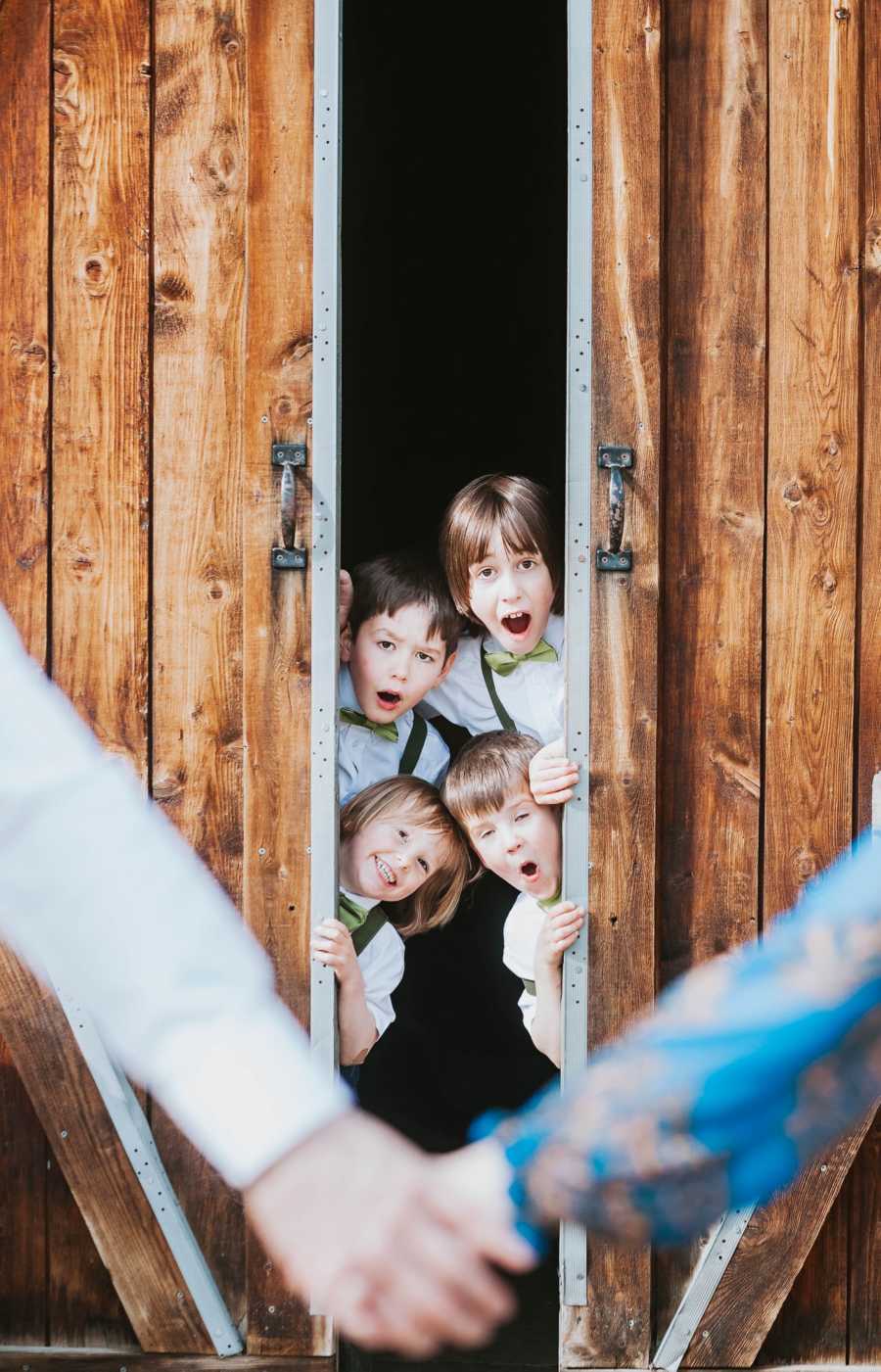 He met Malea through a friend and she drew him in with her kind spirit and love for the Lord. They were friends, and originally he thought she would make a wonderful nanny for his boys as she has a patient way about her and kids love her. I said, 'Fantastic. A real-life 'Sound of Music' love story!' I was half joking. It never worked out for her to become his nanny, but they did become friends who saw each other occasionally. I remember the first time I saw Malea at church. She was asked to pray and there was something so special about her. Her voice was kind and soft. I told Kevin I thought she was his future wife. It turns out Malea had been praying for years and years for her future husband as well. It didn't take long before they began dating, and fell in love.
For our best stories, subscribe to our free email newsletter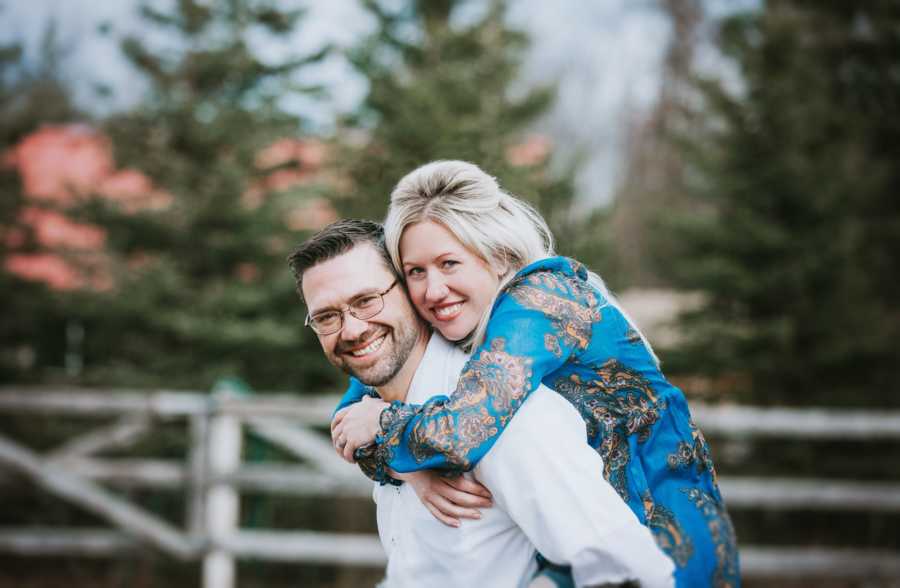 Easter Sunday she met our family and it was so surreal to see them together; the way they looked at each other, the way they fit sitting on the couch together, the way the boys loved her. It was more than I had ever hoped for my brother. After all he had been through, and after all the years she had spent praying for her future husband, this was their person.
Kevin thought it was only fitting he include his boys in his proposal, and I was lucky enough to photograph it. We tricked Malea into thinking I wanted to take photos of her alone at a wedding venue. I'm always taking photos so this wasn't suspicious to her. I was a nervous wreck. My heart was pounding the whole time. He had a plan and he wanted it to be perfect for her.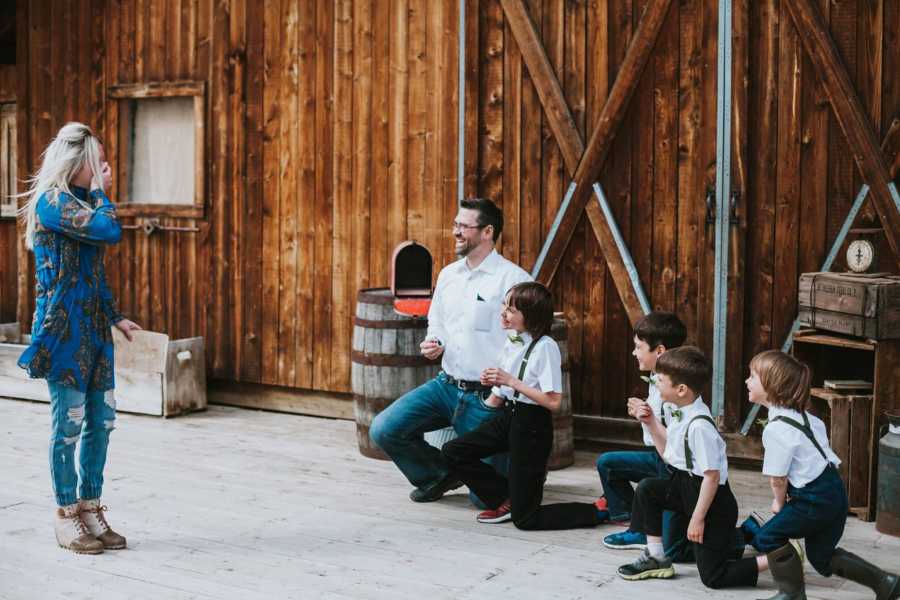 After his divorce a few years ago, Kevin had written a letter to his future wife. I hid that letter in a little mailbox just outside the barn. As we walked, I said, 'Look! There's something in there.' As she read the letter with tears in her eyes, all the boys snuck in and got down on one knee behind her. They each had handmade rings in their little hands and asked her to be theirs forever. I will never forget the amount of joy bursting from everyone's hearts.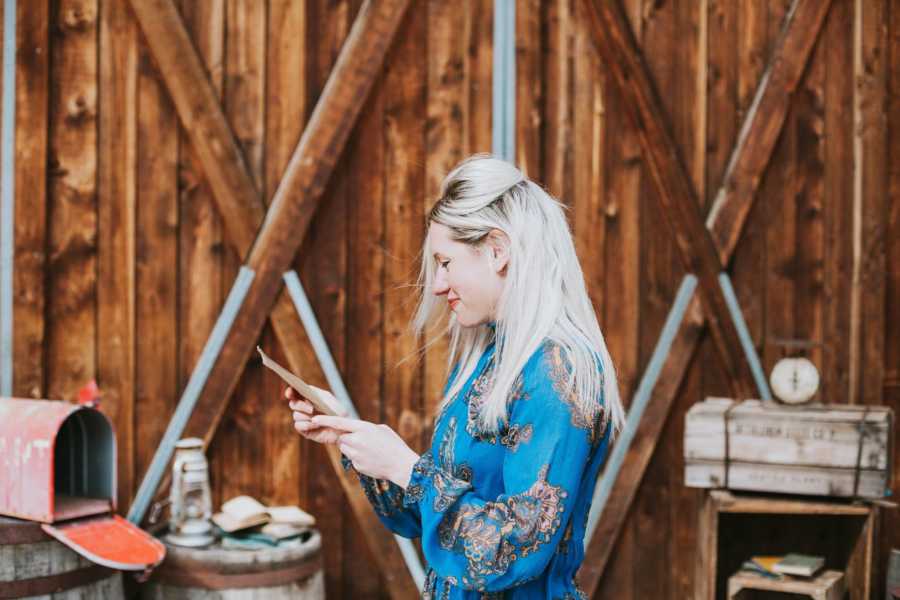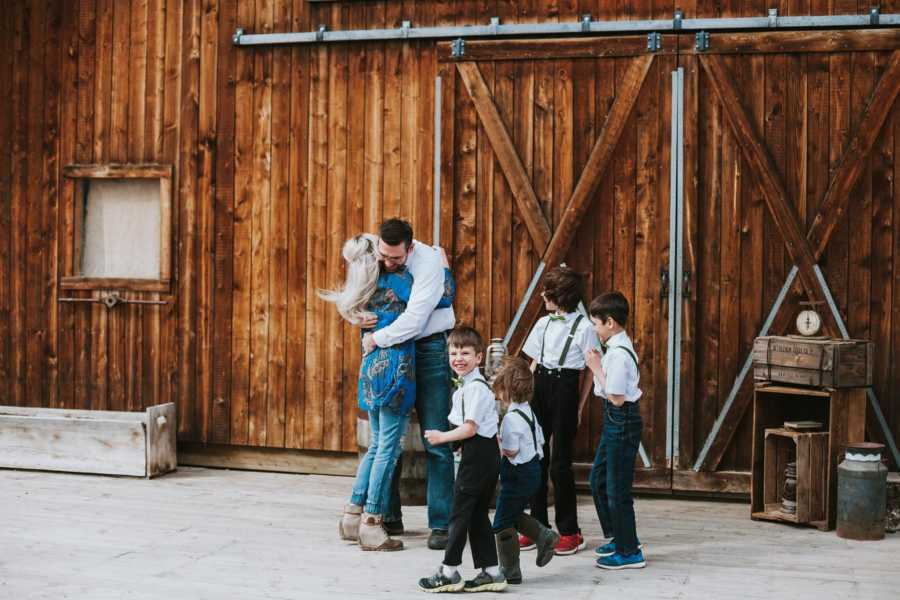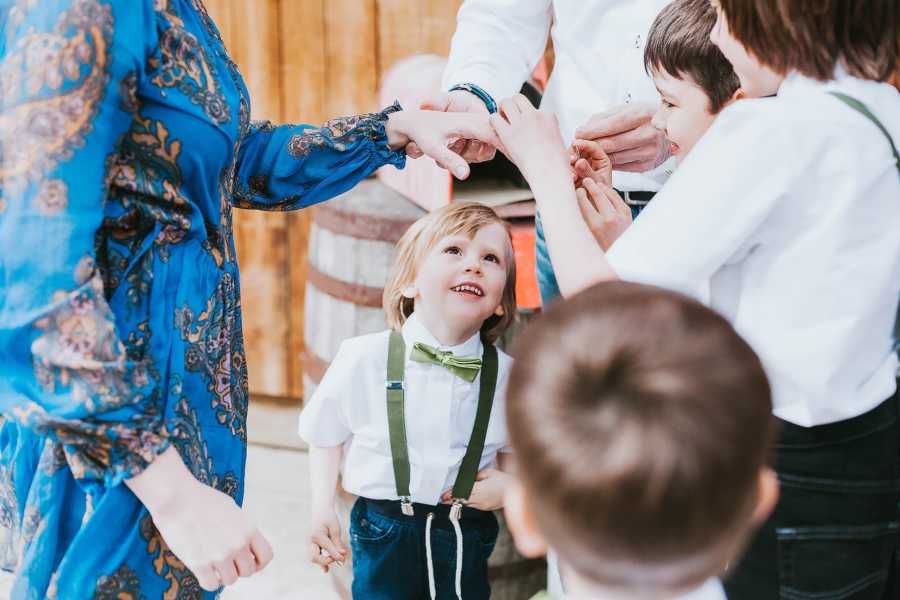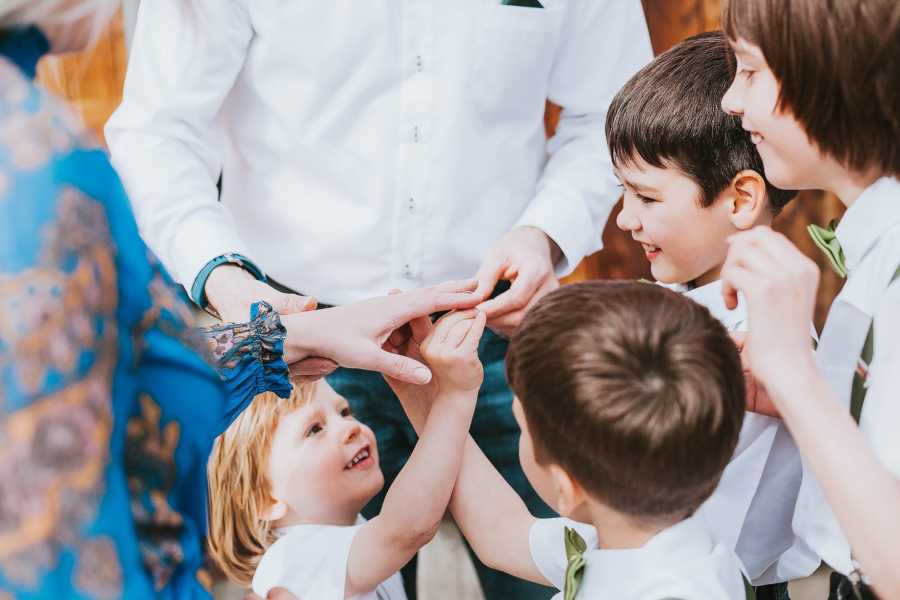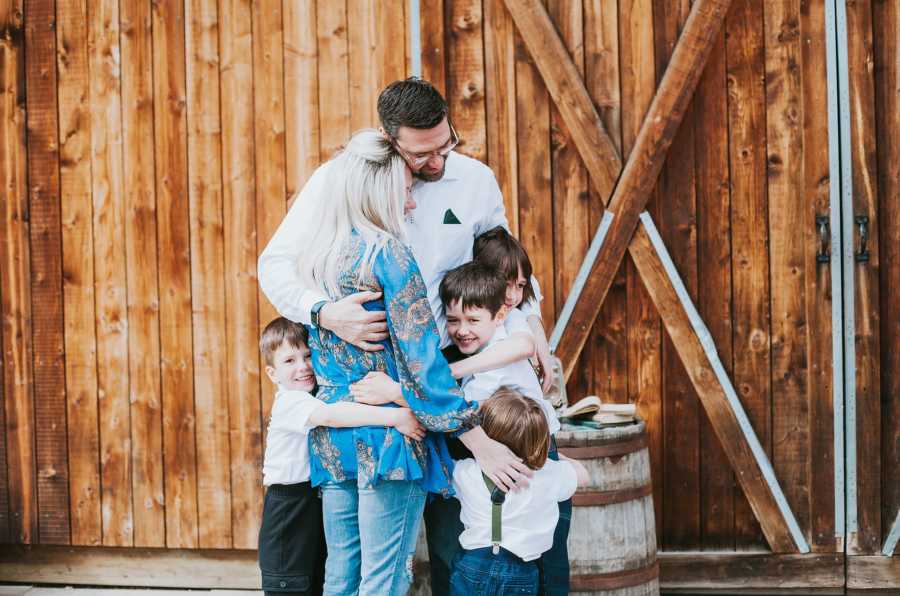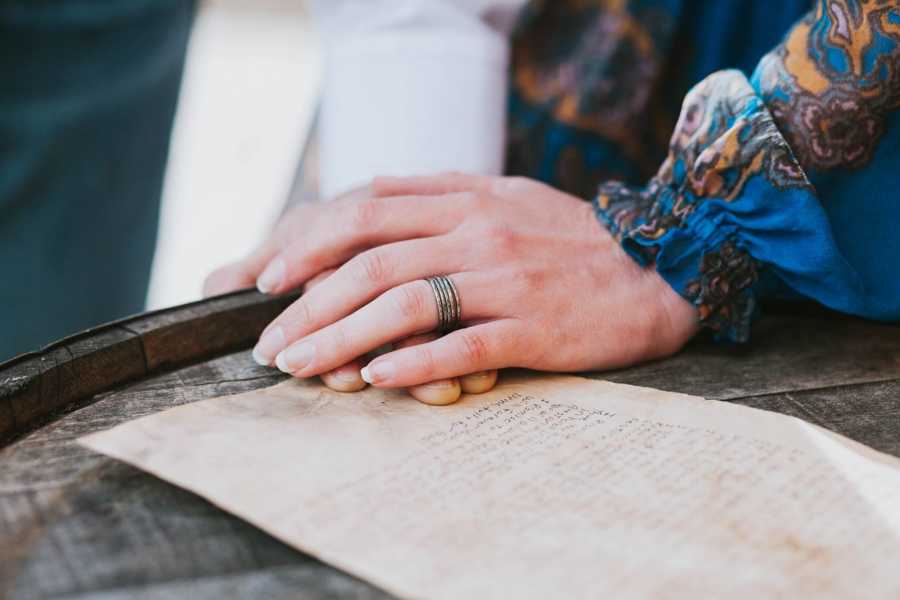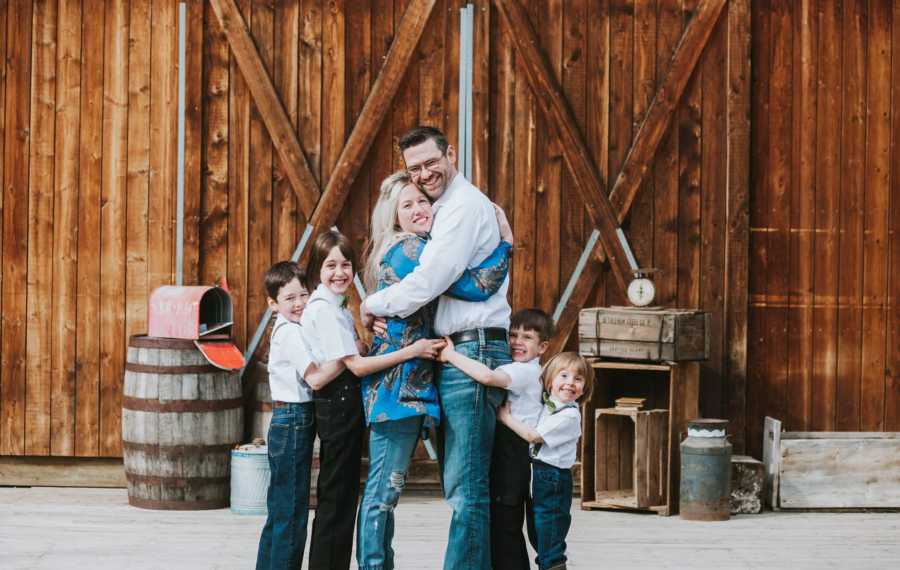 It was one of the sweetest things I have ever seen. The boys rejoiced. They took turns hugging her. Their love is truly special. I will never forget the smiles and giggles. She wanted so badly to be a wife and mom, and now her dreams are coming true.
You could tell how much it meant to them. It was a love fest. Their story is a story of hope, second chances, redemption, faithfulness and of course, love."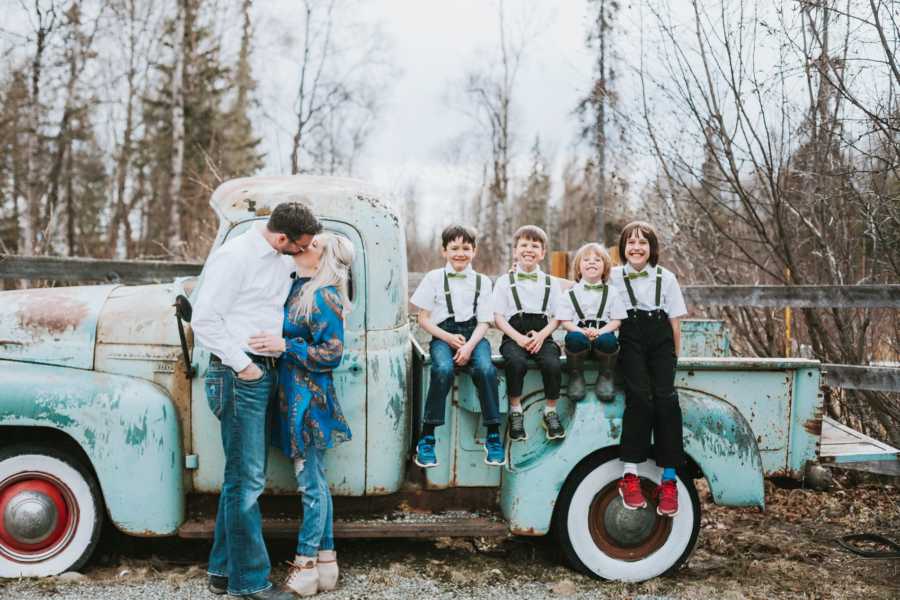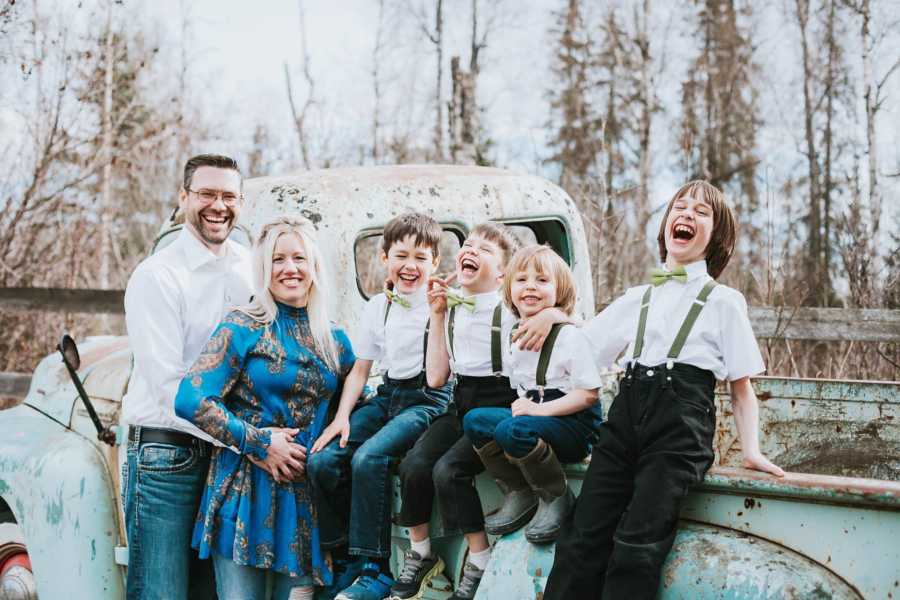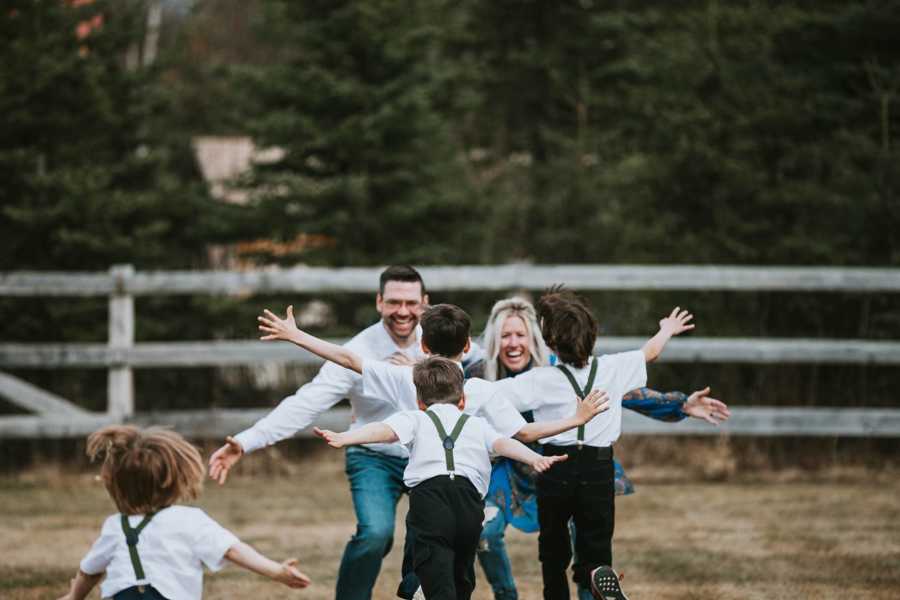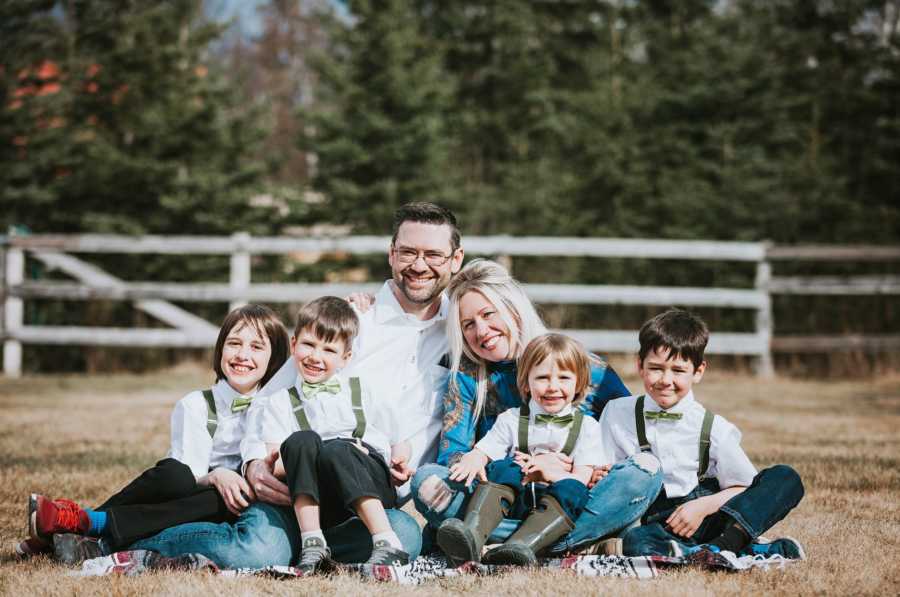 This story was submitted to Love What Matters by Kendra LaCroix of LaCroix Photography in Wasilla, Alaska. Submit your own story here, and subscribe to our best stories in our free newsletter here.
Provide beauty and strength for others. SHARE this story on Facebook with your friends and family.