"My son Alex died at the age of 26. He smoked a joint laced with heroin and cocaine and died in his sleep. Never could I imagine he would pass away like that. And with every fiber of my being, I know Alex did not think that he would die. He had plans. He had a college class that morning. He had his clothes washed and ready for work that evening. But he died in his sleep.
But piece by piece, I carry on.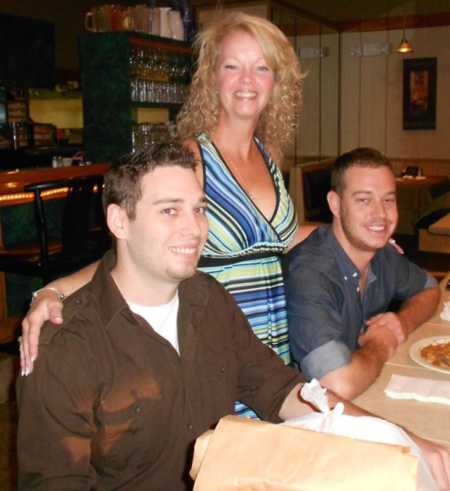 After Alex passed away, I started putting together puzzles. I fell into doing them to fill my time and it kept my mind occupied; it stopped me from going crazy thinking about Alex and all that had happened and how much our lives had changed. Mark and the kids thought I was crazy because when I was done with one, I could not take it apart and put it back in the box. I turned it over, ever so gently, and sprayed glue on it so that it stayed together. I fell in love with the idea that I had found the pieces, put them together, and finished the puzzle. Like I had repaired it, as if it was broken. I fell in love with the first one, and found out it was from a series by Charles Wysocki. It was just a puzzle of a town, with a church, and people going about their business, just living their lives. I put it in a frame and went out looking for another. When my daughter came home she would see me and just shrug her shoulders. It wasn't like it occupied my whole day. I did my chores, cooked dinner, washed clothes. But near the end of the day, I went to my puzzle.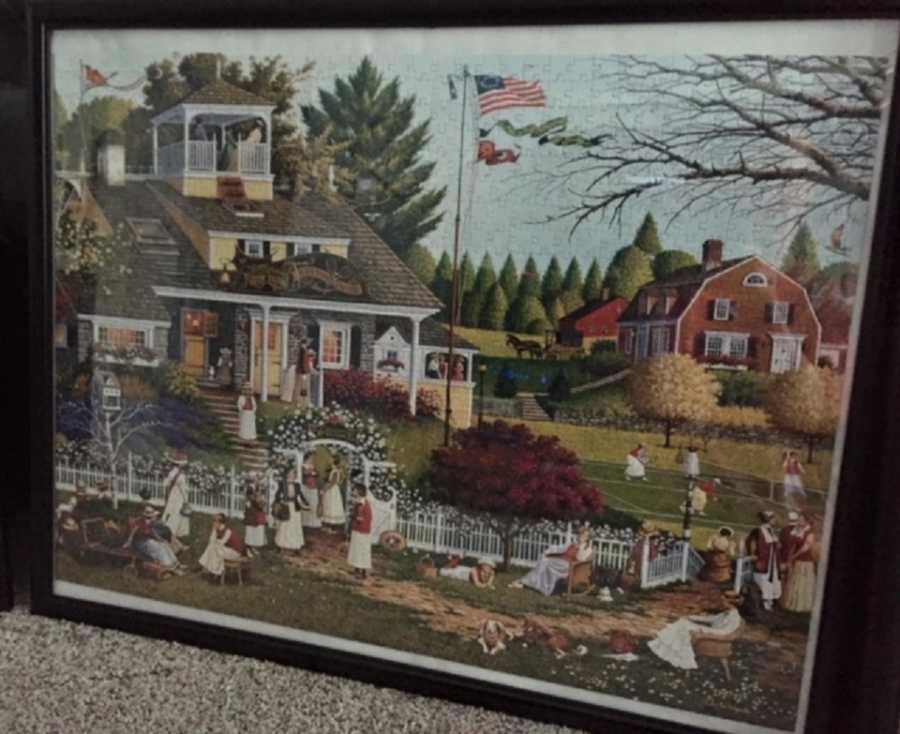 One night I drove myself crazy trying to finish one part, and could not find the right pieces to go together. I bet Mitch and Audra $20 bucks they couldn't finish it in 10 minutes. There were trees in this puzzle and they all looked the same, at least 20 trees. Let's just say I lost $20 bucks. They were saving for their wedding, so it wasn't wasted money.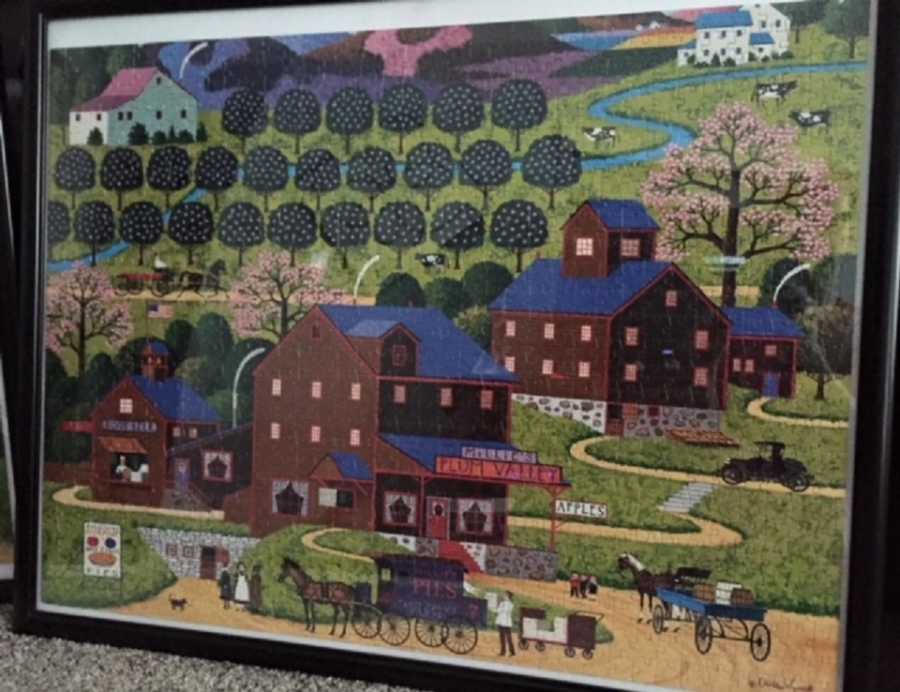 The next day, I turned it over, glued it together, and put it in a frame. Two down, and I was on a roll. I waited a week but the craving hit me. I really wanted to put together another puzzle. So I again went searching and found at Meijer's another by Wysocki. I loved his old fashion way of portraying life. I took my time doing the puzzle and even my son Adam laughed when he saw another on the kitchen table. 'Mom, you are supposed to put the puzzle together and then put it back in the box for another person or time.' I knew he was right, but once they were together, I could not for the life of me take them apart.
The third puzzle was different. It was a colorful puzzle, of a town and it's stores and balloons floating and the sun shining. Kids running down the street and just people walking around. It was serene, and I found peace in my heart looking at it. I also felt it expressed fun, something I wasn't experiencing yet. Six 1,000-piece puzzles later, and I was in trouble.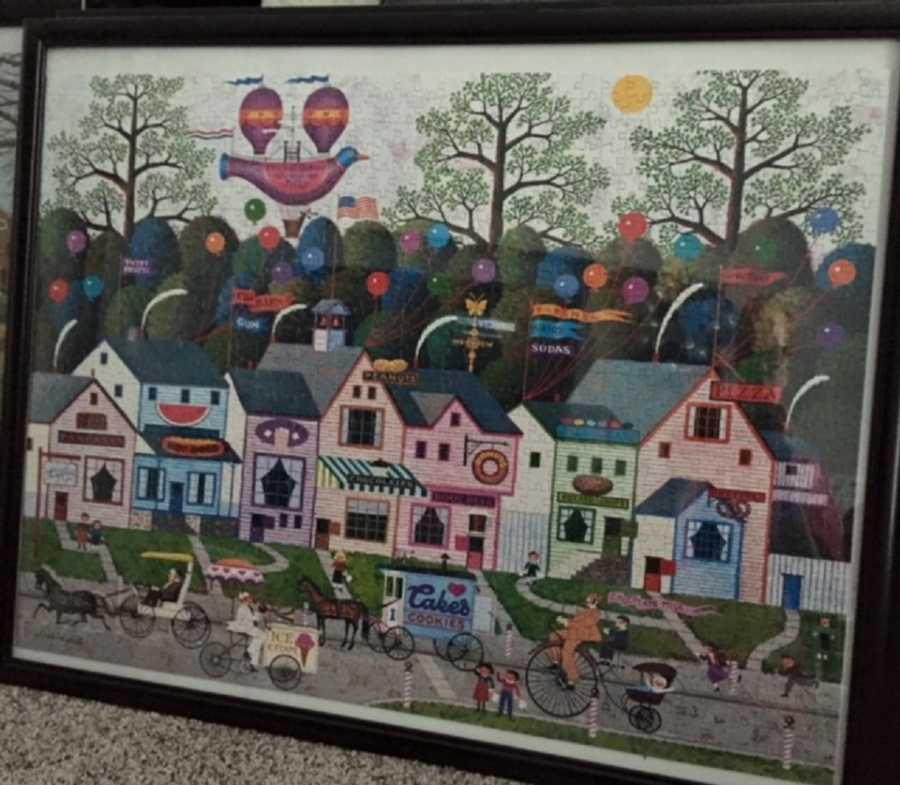 Now it was getting close to Christmas and I told myself this is it, this is the last one. I found one. And it seemed perfect. Two beautiful houses with a huge Christmas tree between them. The moon shining and people going about their business. Carolers were singing, kids were playing and others were holding wrapped gifts in their arms walking into their homes. When I was almost done with this puzzle I left the last piece out, knowing Audra would be home and see it, and she would put it in. I went to bed and when I woke up, it was finished.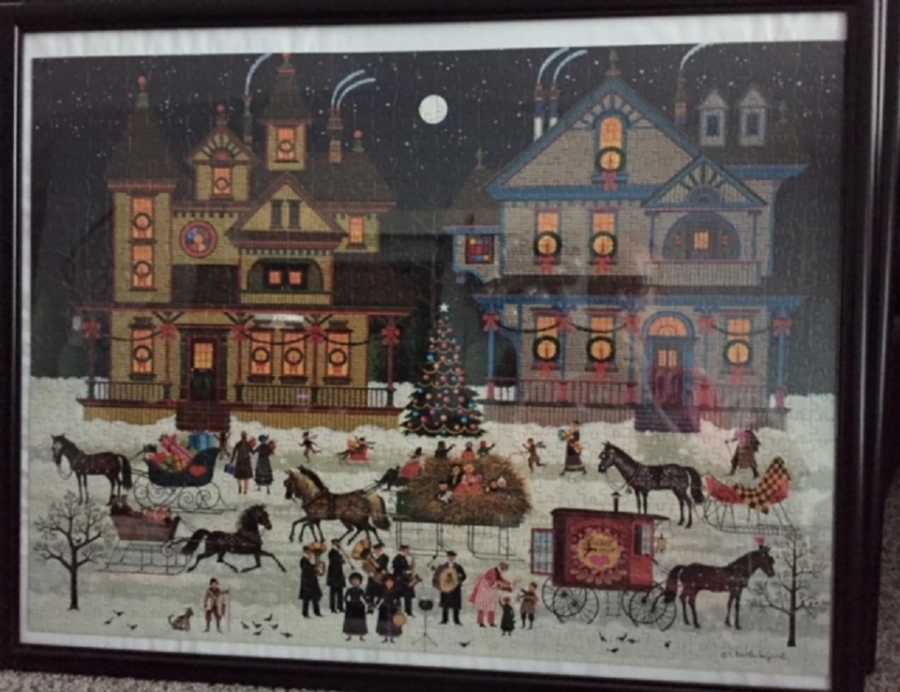 It wasn't until today I realized the impact doing these puzzles had on my life. I had done 7 puzzles total. There were some small ones in between that I did with my brother at his home, but I had kept and framed the 7 I did. I really felt putting them together was like putting me together. Even when I looked at the puzzles and saw how they changed. The first one was just of life and everyone going about their own business. Then they got more colorful, the sun shining through, kids playing and people interacting. The last puzzle was of the holidays, Christmas, my favorite time of year, Alex's favorite time of year; when all our extended family gets together.
Throughout the time I did put together the puzzles, I really was in my own head questioning decisions and choices I had made in life. Piece by piece, little by little, my mind became less troubled, my life became more peaceful. I found myself becoming whole again, and I really started getting out more and visiting friends. I never thought putting puzzles together could do that.
In all of this, I have come to the conclusion there will always be this one piece missing that cannot be replaced. My piece of course being my son Alex. He is missing from my life, but not my heart.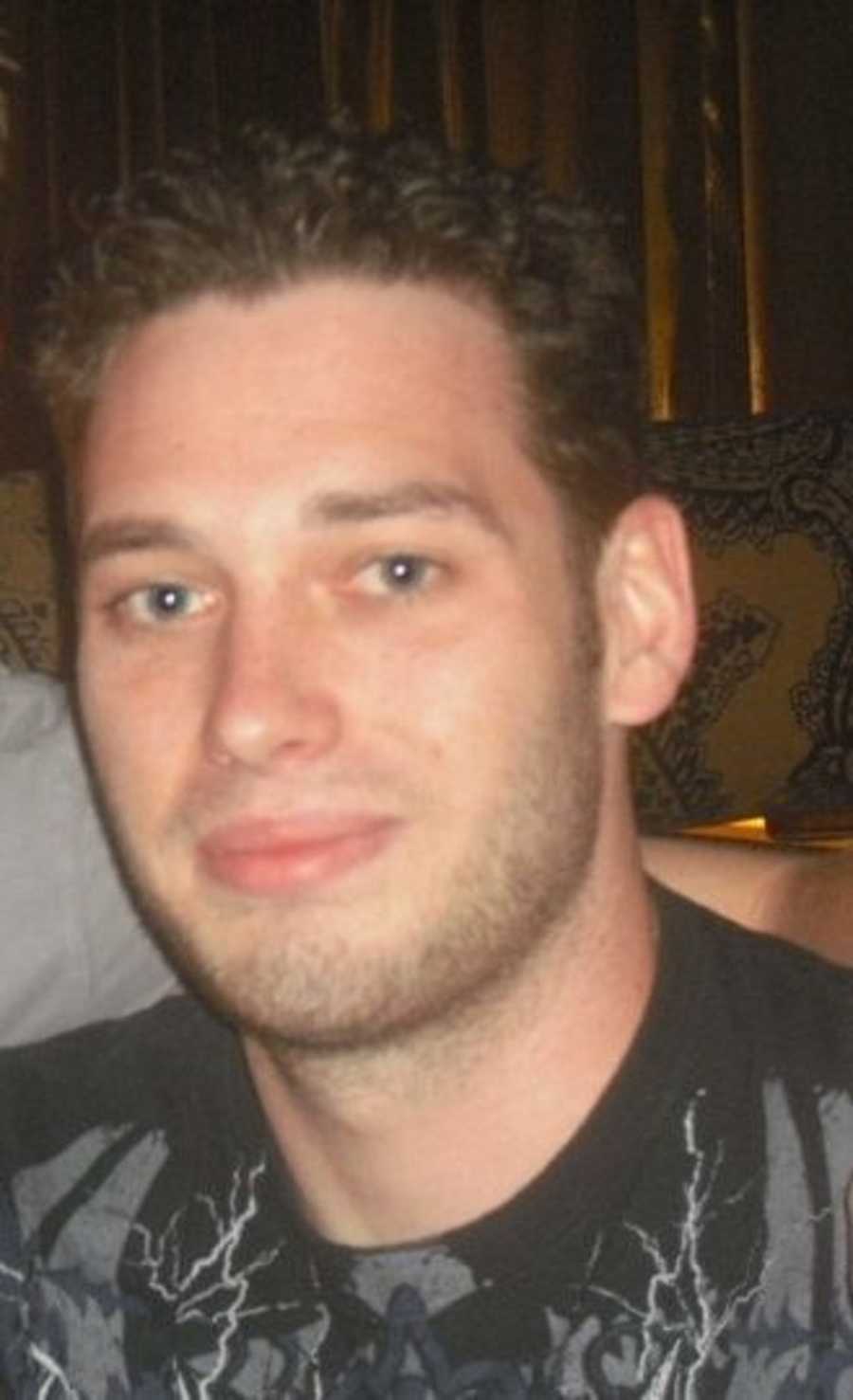 In one puzzle we did lose a piece. My brother and I searched and we could not find it. At the end of the day I was like 'OH WELL, there is not a darn thing we can do.' But I glued that puzzle together and colored a piece of paper for the back so it blended in. It is a beautiful picture, even though one piece is missing. It hangs on a wall and it feels and looks complete to me.
Something can still be so beautiful even when a small piece is missing. Even life itself."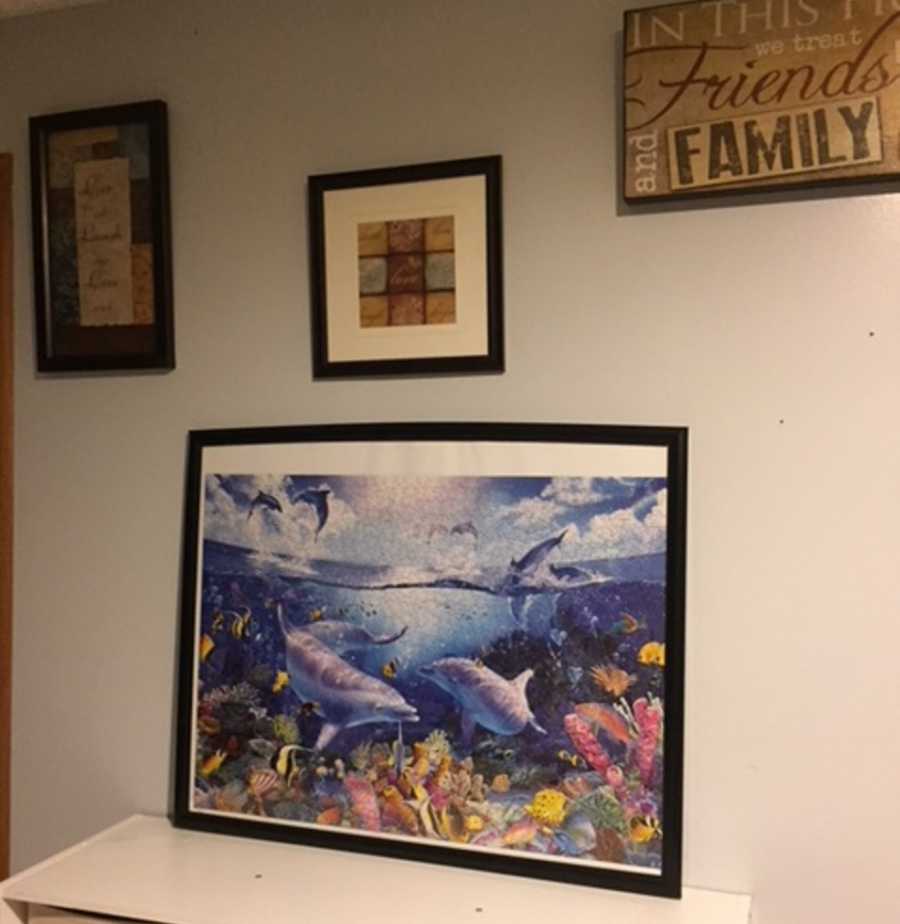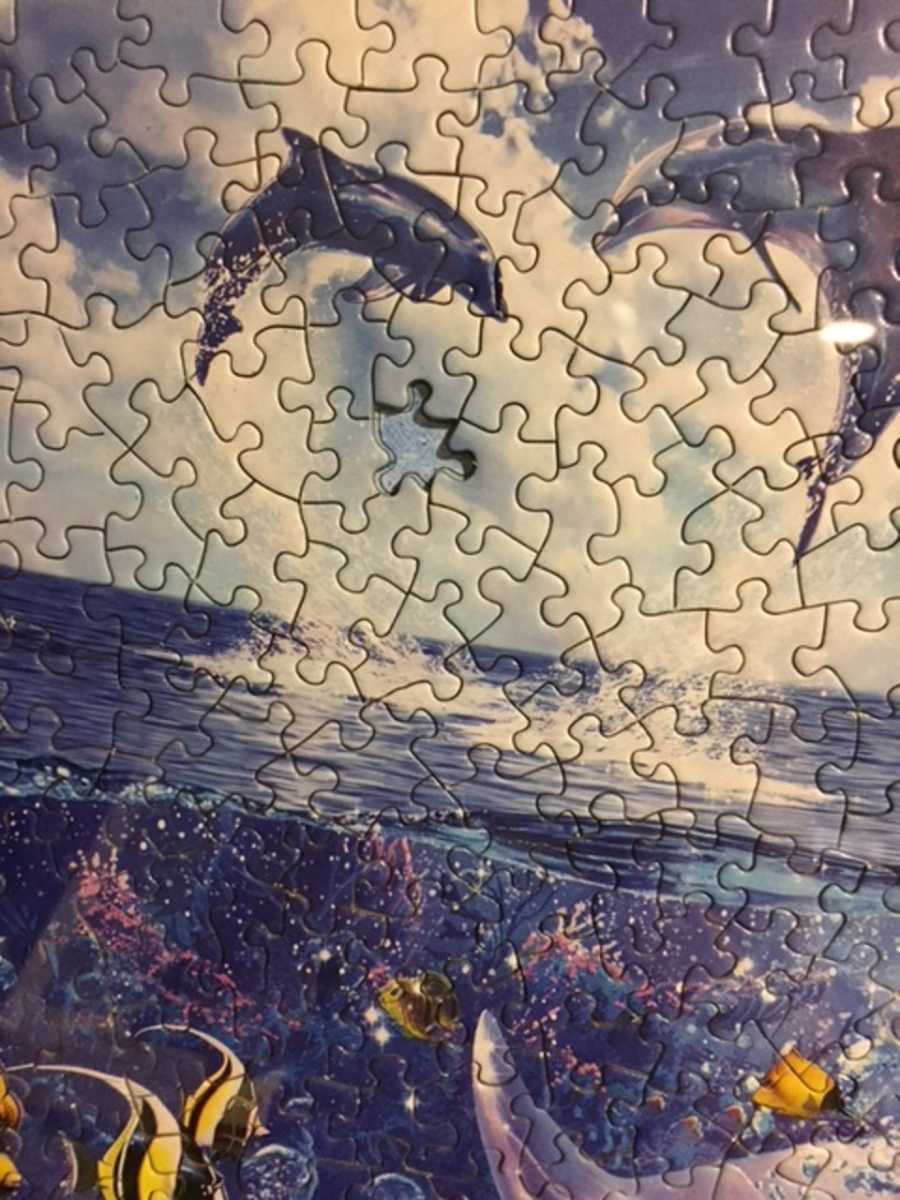 This story was submitted to Love What Matters by Terry Killoran of Sterling Heights, Michigan. She has been writing about her grief after losing her son on her blog. Submit your own story here, and subscribe to our best stories in our free newsletter here.
Provide hope for someone struggling. SHARE this story on Facebook with your friends and family.