"Hi, I'm Kacie. I'm a Registered Nurse, Endometriosis Warrior, Stroke Survivor, Fertility Coach, and Founder of Your Fertile Soul, LLC, and this is my story.
I want to first start off with why I became a nurse. Flashback to about 10 years ago…one day, out of the blue, I started to have so much pain and discomfort around my cycles. I knew something was off with my body but didn't know exactly what.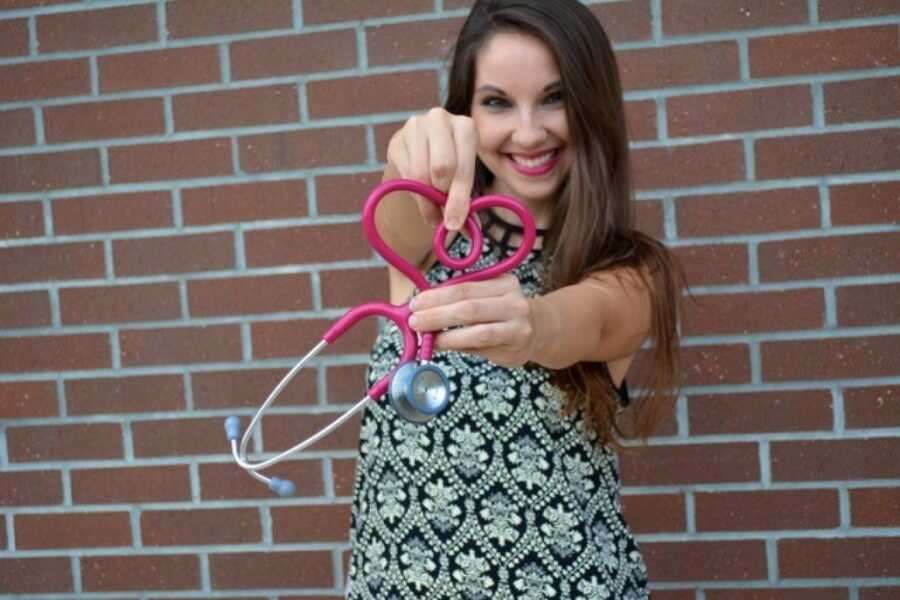 I spent a long time trying to find the right doctor, one who would really listen to me. Many appointments later, test after test, a few trials of medications and treatments later, no doctor could give me a diagnosis, a real reason for what was going on. I felt absolutely helpless and always thought there had to be something wrong with me.
About four years into my journey, I finally found a reproductive specialist who told me I had endometriosis. This was the first time I had a diagnosis, some type of answer. However, this created many questions as I had never heard of endometriosis, nor did I know anyone who had it.
All of this happened prior to social media and any real information about the disease. I remember hearing 'there isn't much research about endometriosis' so many times. Although I had my diagnosis, there wasn't a true plan set in place. I was given some hormonal birth control and told I would need surgery in the future. Oh, and I may have difficulty getting pregnant, but we would cross that bridge later when I was ready.
At this point, I felt so alone. I had no one who could relate, no one I could really talk to. This is what truly inspired me to go to nursing school. I wanted to help women like me feel less alone. I wanted to become an advocate for women and help make their voices heard.
At the time, I was currently in my undergrad and completing all of my prerequisites for nursing school. Two years later I graduated with my bachelor's in Nursing. I completed my senior practicum in Women's health, knowing I had a dream of working in this specialty.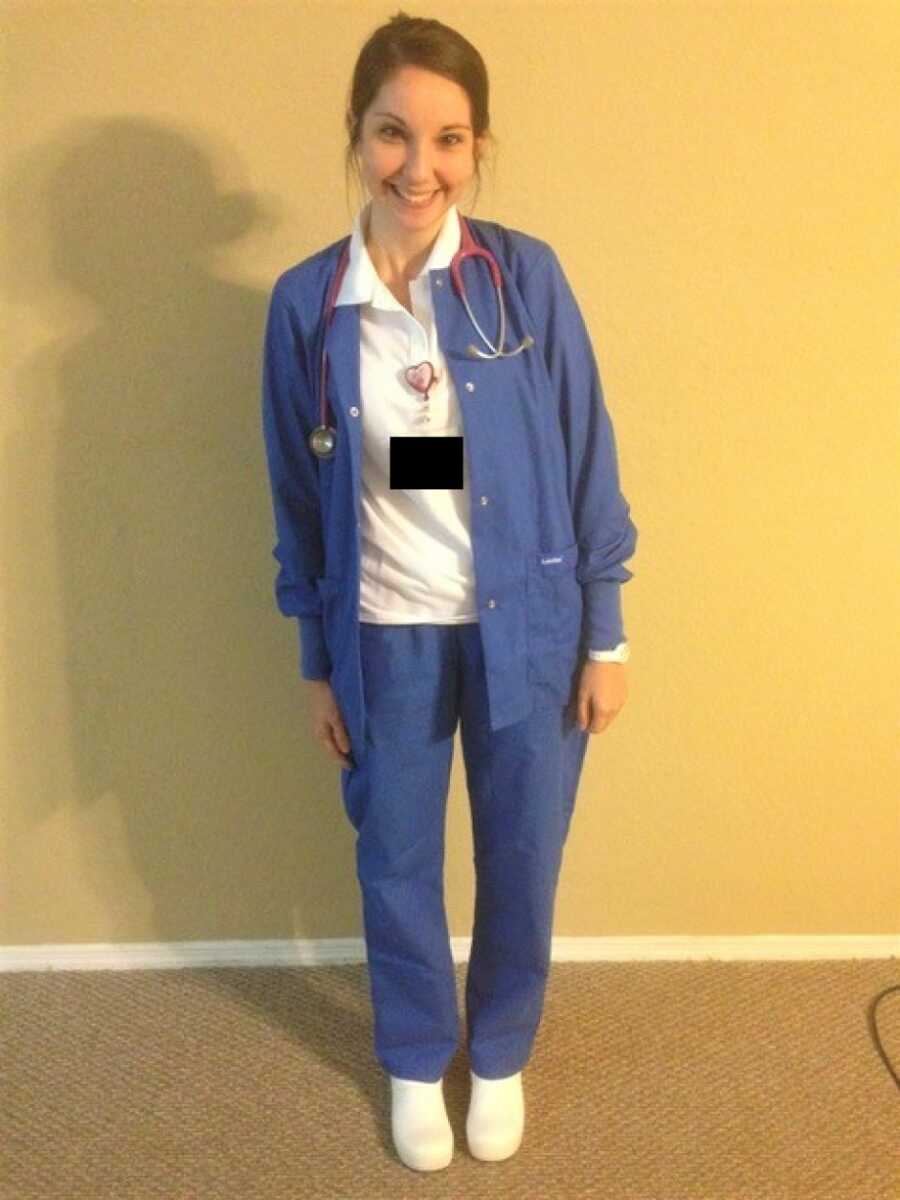 After graduating and starting my career on a basic Med Surg oncology floor for a few years, I ended up applying to and accepting a job at a local fertility clinic. This was the moment I finally felt that I was in the right place. Having endometriosis, I felt like I was able to connect with so many women who also have endometriosis, PCOS, hormonal imbalances, or those who have been struggling to conceive.
I spent some time working as a fertility nurse before realizing there was so much more I could be doing to help women. My personal experiences as a patient combined with my clinical background as a fertility nurse led me to recognize the gaps women and couples face on their journey. A lot of women I saw in the clinic needed more. They needed someone who could relate to them, someone to talk to, someone to help them navigate their journey, a listening ear. I wanted to do more to help women and couples better understand their options and become their own best advocates for their reproductive health.
This is when I came up with the idea to start fertility coaching. After a lot of preparation, I finally was able to start my own company at the beginning of this year entitled Your Fertile Soul, LLC. My mission is to help empower, encourage, and educate women and couples with the knowledge to navigate through their fertility journey.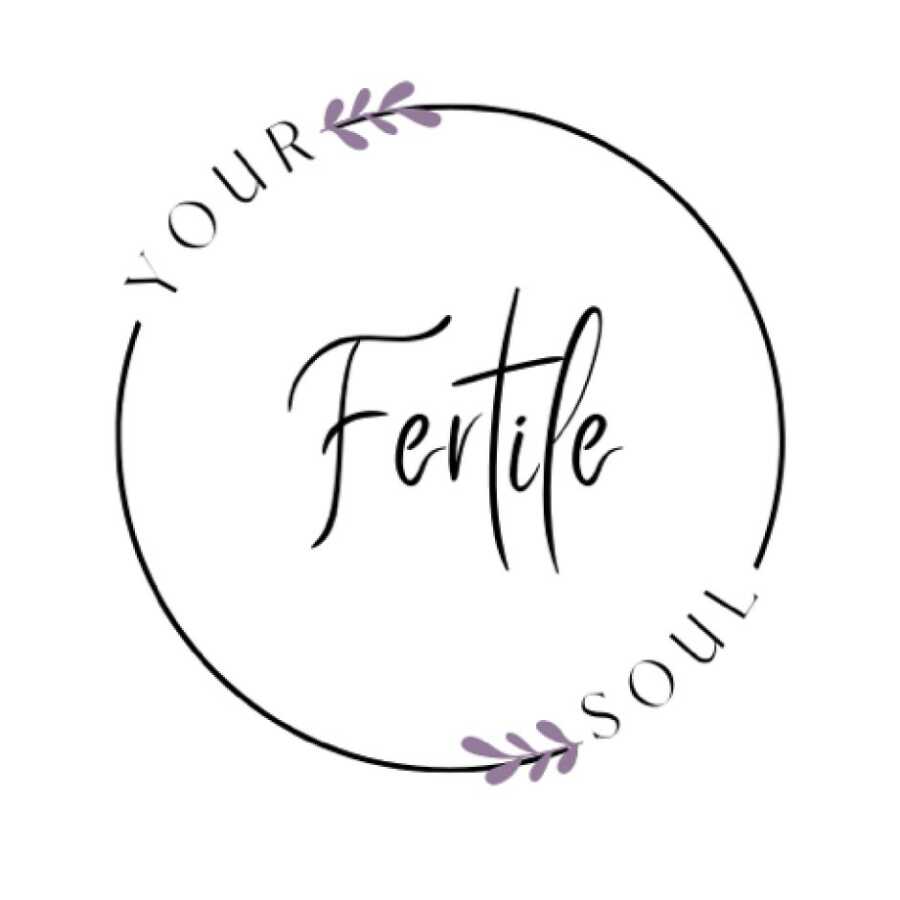 Like many things, the path to parenthood is not always a straight line. For some, trying to conceive can be a very difficult and overwhelming journey, which can feel very isolating. As a fertility coach, I work one on one with my clients in a virtual setting providing extra physical, mental, and emotional support no matter what step of the process they are on.
Back in August, on a vacation in the Colorado mountains, my husband and I decided that it was our turn to start trying for our first baby. I have been on birth control to help my symptoms from endometriosis and we were advised to try to conceive within 3-6 months of stopping the pill, as endometriosis can quickly grow making it harder to get pregnant.
We took a photo with my last pack of birth control and decided we were ready for this next step. Six days later, I suffered a stroke from a basilar artery dissection. I woke up on a Tuesday morning and got ready for work per usual, leaving for the day just as I would any other, having no idea what was to come in a few short hours.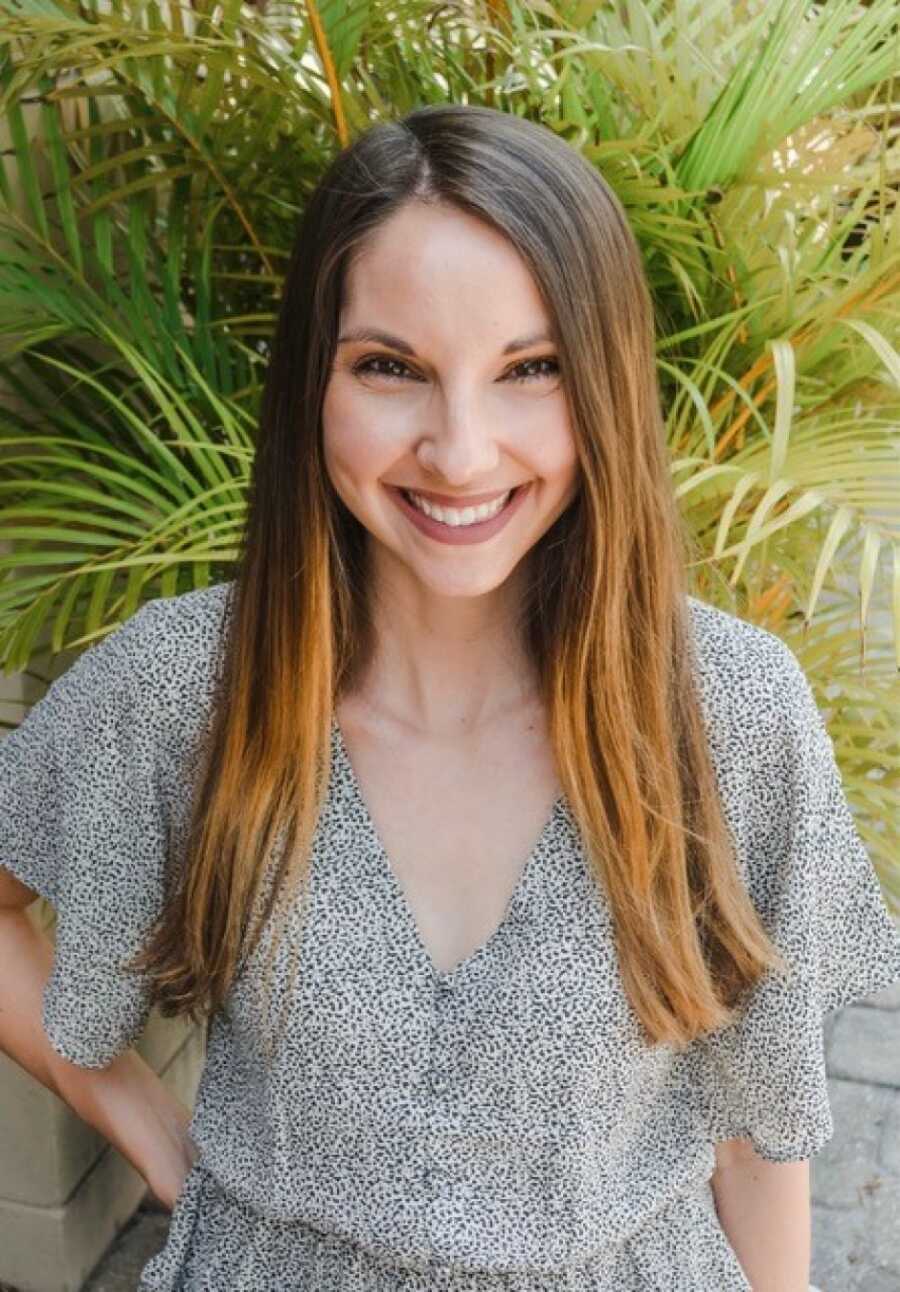 My first sign of the stroke was blurred vision, followed by high-pitched ringing in my ears. I immediately called my husband who was at work and told him to come home ASAP. I immediately hung up the phone with him to call 911. As soon as the 911 operator answered, I began to have a seizure and was unable to communicate. Thankfully the operator sent EMS out to the location of my cell phone. Due to my urgent call, my husband was able to quickly rush home and let EMS in the house. I was rushed to the hospital where I underwent emergency surgery to remove a blood clot that was developed from the dissection.
I somehow tore the artery in the base of my neck, which developed a blood clot that broke loose and traveled up further in my neck, triggering a stroke. This is usually caused by a traumatic event such as a car accident, but that was not the case for me. Although we have no definite answer as to what caused the tear, we are pretty sure it was related to an excursion we did on the trip.
On the day of my stroke, the doctors at the hospital told my husband that I may not wake up, and if I was lucky to wake up, I would probably have severe deficits from the stroke. How is it possible that six days ago we were planning our future and ready for a baby, to now my husband thinking he's going to lose his wife and life partner?
That night I woke up in the ICU, I was immediately extubated, passed all of my neuro exams, and talked to my husband as if nothing had just happened. A true miracle. We were told by every doctor and nurse that came into my room that this doesn't just happen. People don't always survive or wake up with no deficits like I did. I am very blessed and had many angels watching over me that day.
Our own TTC (trying to conceive) journey has been put on hold until next year. Although I am very sad that we won't be bringing home a baby next year, I am very blessed to be alive and doing well. I am back to work full-time, coaching my clients to be their best advocates, helping them achieve their dream family.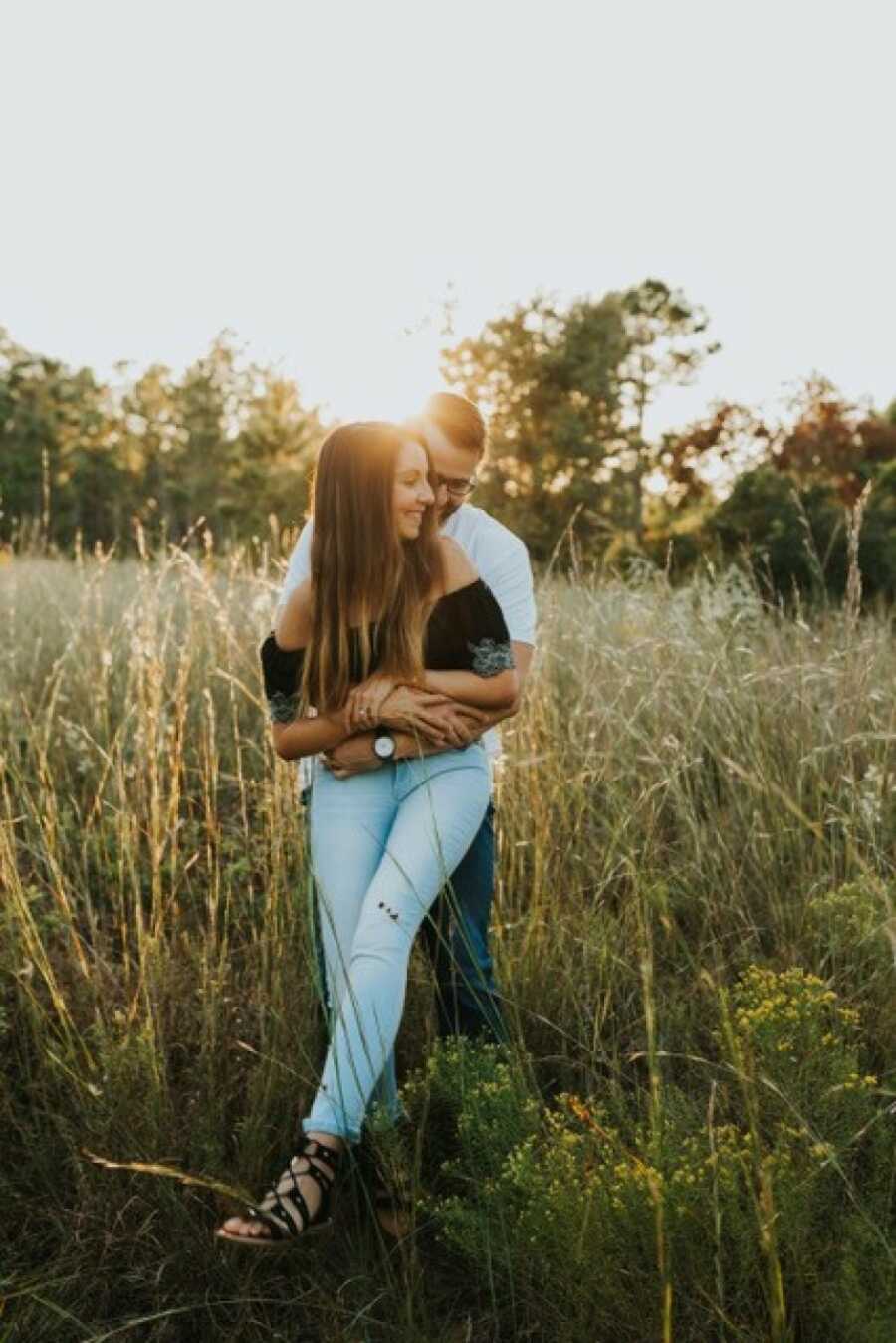 I want people to know that life is fragile and very special. You never think something like this could happen to you until it does. I want people to spend more time with their loved ones, doing what they love best, and live life to the fullest. Try to let the small things go, spend more time in nature, buy the book you've been wanting to read, take the vacation you've been dreaming of. Live your life! I also want to share with the world that just because someone got something you've wanted quicker than you, does not mean that it's still not possible for you. Although we won't be bringing home our baby next year, it is still possible for my husband and me when our time is right."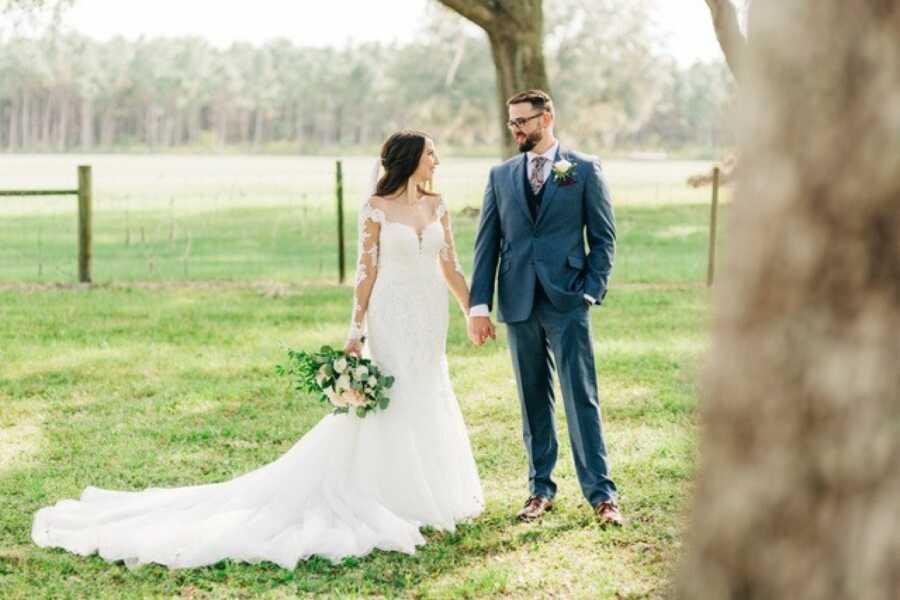 This story was submitted to Love What Matters  by Kacie from Florida. You can follow her journey on  Instagram and her website. Submit your own story  here, and be sure to  subscribe to our free email newsletter for our best stories, and  YouTube for our best videos.
Read more stories here:
After Grandpa Suffers Stroke, Bride Travels 800 Miles To Bring Wedding Dance To Him
'This is awful!' I couldn't walk. I was alone with two really little kids, and something was REALLY wrong.': Woman survives stroke at 41, urges 'know the signs'
'If my boys were sick or struggling, I wondered if this was a curse because they weren't meant to be here.': Mom battling infertility has IVF twins and speaks about guilt
'Ummm there are 3,' the nurse said. 'Three what?' Babies! 'One embryo splitting twice is a one in a million chance. We do not see this…ever.': Woman battling infertility, early menopause conceives miracle triplets via IVF
Help us show there is a community of support. SHARE this story on Facebook with your family and friends.