"On the morning of January 5th, 2017, I walked in to check on my daughter Alice, only to find her lifeless and cold. In a whirlwind of paramedics and police officers, my husband and I stood still, holding onto each other, praying, 'Please God, give her back!' We phrased our prayer this way because we already knew what a kind officer would tell us just a few minutes later; 'I'm so sorry, she's gone.'
My pregnancy with Alice was hard. I threw up every day, multiple times. It was extremely discouraging, and I remember feeling like I wasn't cut out for this motherhood gig. Her birth was completely opposite. She came very quickly and I felt so empowered. I remember being so focused, and I knew I could do anything I needed to get this little girl here. When I held her for the first time and looked into her eyes, she felt so familiar. She was exactly how I knew she would be. I remember my husband and I just staring at her, and I thought we would explode with love. She was so tiny.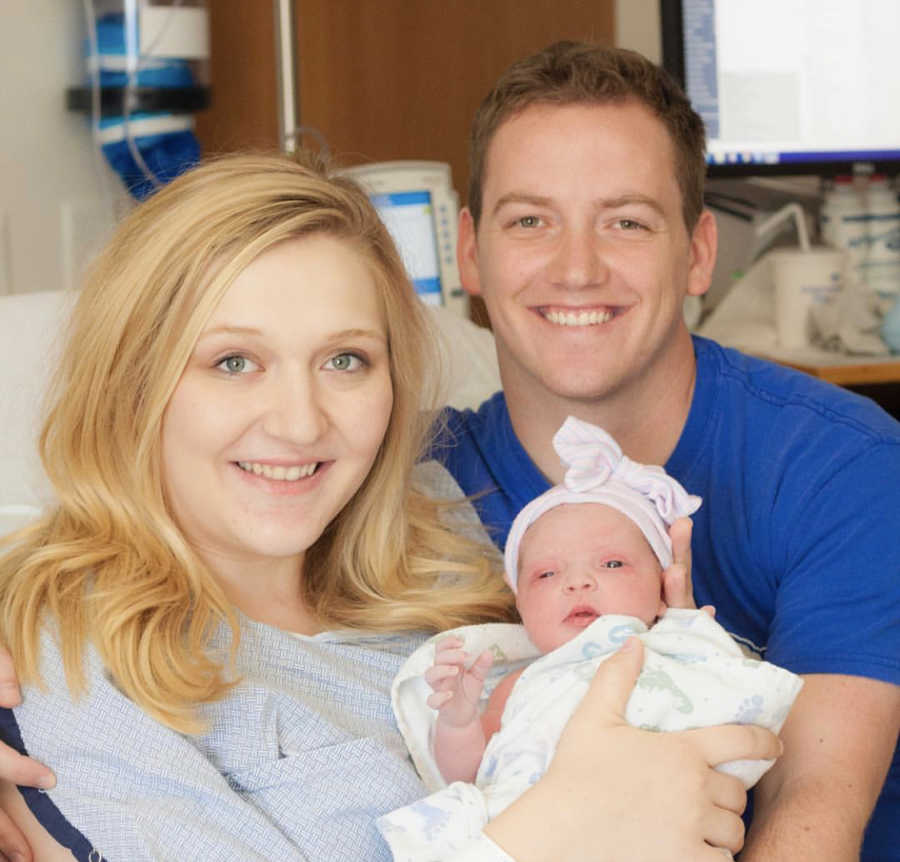 During her first bath she cooed at the nurses. She made eye contact and smiled early. She would smile and look at people as if she was older than she was. I remember the day she was born, my husband Dallas ran home to get something, and it was just me and Alice at the hospital. There was a soft glow from the bathroom, the door was barely cracked. She laid on my chest and we were just there together, soaking each other in. It truly felt like time stood still. Even then, I knew I would cherish that moment forever.
Alice was almost 5 months old at the time of her passing and was our entire world. She was beautiful, bright, and brilliant. She smiled for the first time at less than 2 weeks old and was quick to share one with anyone she met. She was so feminine and petite. She loved being swaddled and using a pacifier, but more than anything she loved music. From the time she was born she was entranced every time we played a song.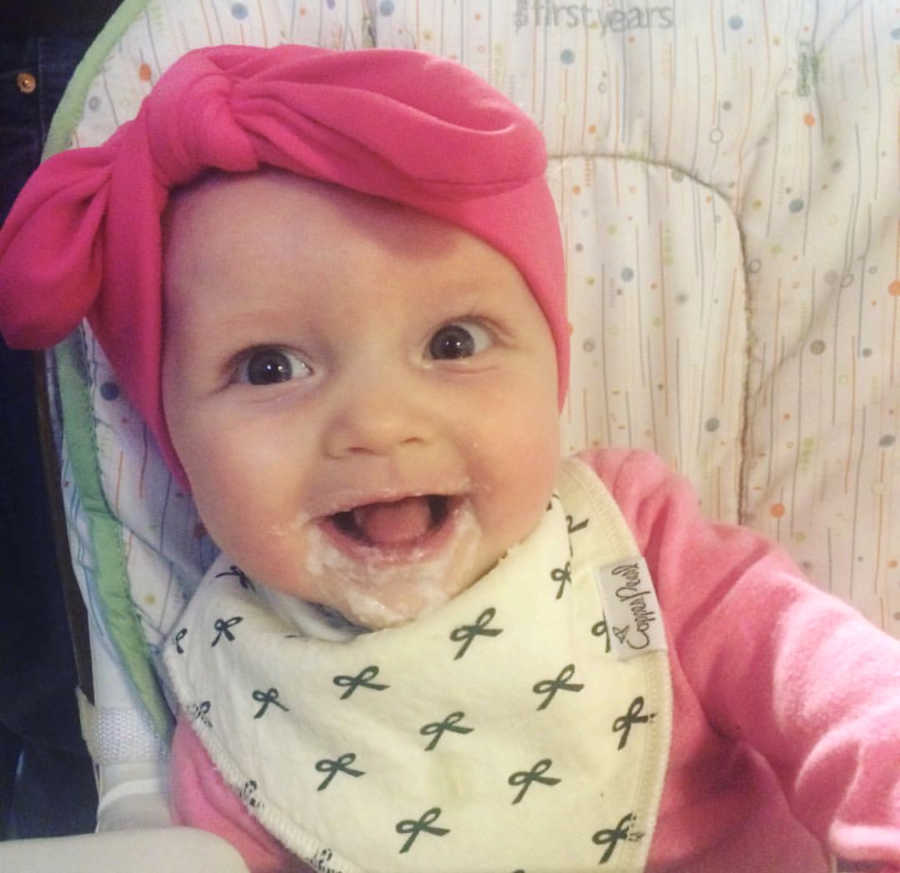 When I would sing to her, she would lock eyes with me and coo along. Often in the morning I would find her singing to herself in her bed. I dreamt of taking Alice to piano and voice lessons and she grew older and knew we would be connected through music forever. When she passed, I thought the connection had been taken from us, but I soon realized it was stronger than ever.
The day Alice died our whole family flocked to our side. Friends, siblings, parents and grandparents were there. It was a whirlwind of sorrow slightly tempered by love and support. My mom, sisters and husband took turns literally carrying me to the bathroom and feeding me, since I was weak from grief and shock. I had to take one day at a time while grieving. Sometimes one second at a time. I tried to listen to my heart and mind and be sensitive to what I needed. Our families and friends were with us every step of the way. People brought us food, blankets, and beautiful momentos they had crafted just for Alice. There was an outpouring of prayers, donations, hand written cards, keepsake jewelry and flowers. So many people had met Alice and been touched by her in her short life before SIDS stole her away.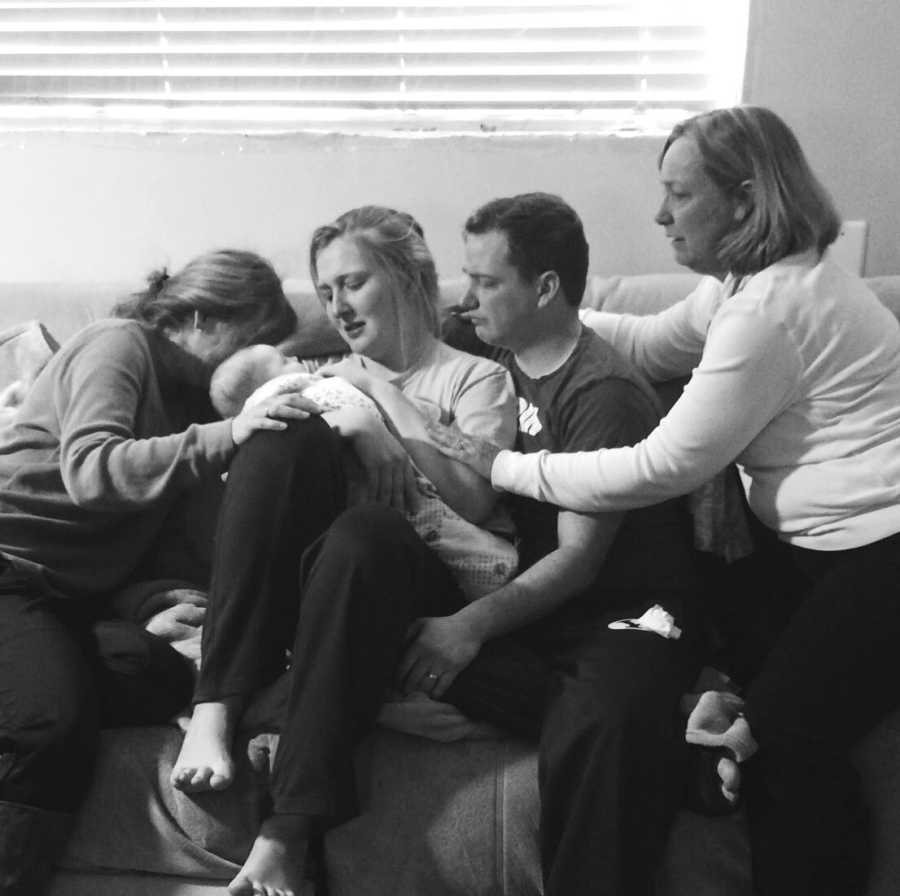 I've been singing since before I can remember. I wrote my very first song in 3rd grade with my best friend at the time, and I have been writing ever since. In 2015, my niece Margot was born with a condition called Trisomy 18.
She weighed only 4 lbs. 2 oz and had multiple heart defects. Her tiny body was so fragile, and we knew her time on earth would be brief. I was able to hold her and rock her one night in her nursery. As I held her, I sang her a song I was creating right then and there, just for her:
'Hold on, hold on,
you're safe in my arms
Someday I'll hold you once again
I will long for you
Until heaven'
Through this song (which I later recorded and released publicly) I was introduced to many people in the infant loss community and I met the most amazing people. When I unexpectedly joined this community, these women I had been blessed to already know welcomed me with open arms. People who were less familiar with the story of the song 'Until Heaven' often assumed it was for Alice. It had taken on a new meaning for me once Alice passed away, but that song was Margot's. I knew I had to write a song just for Alice.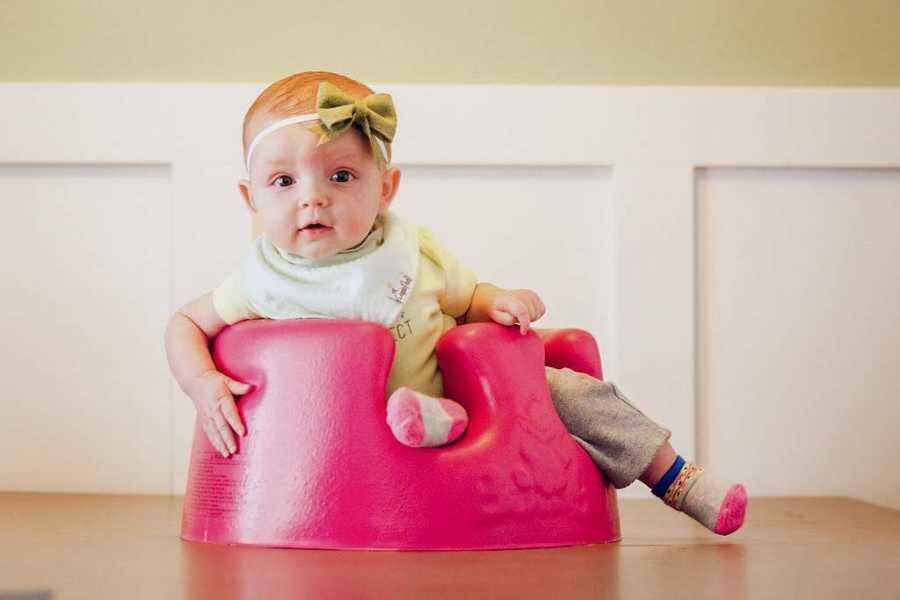 I was overwhelmed by my love for her and I wasn't sure how I could possibly articulate what she means to me. One day as I went about my normal routine, a tune played over and over in my head with only these words in place, 'You live on, you are the song.' When I sat down to write the rest of the words, they flowed easily.
It is so hard to know what you need when you are grieving like this. Everyone needs different things. My husband returned to school full time just a few days after Alice's funeral. It helped him to keep busy. I took a break for a semester, because I knew it was what I needed. Don't force yourself to grieve how you think you 'should.' Finding a therapist is also extremely helpful. They can work with you and find out exactly what you need. Be patient with yourself as you heal.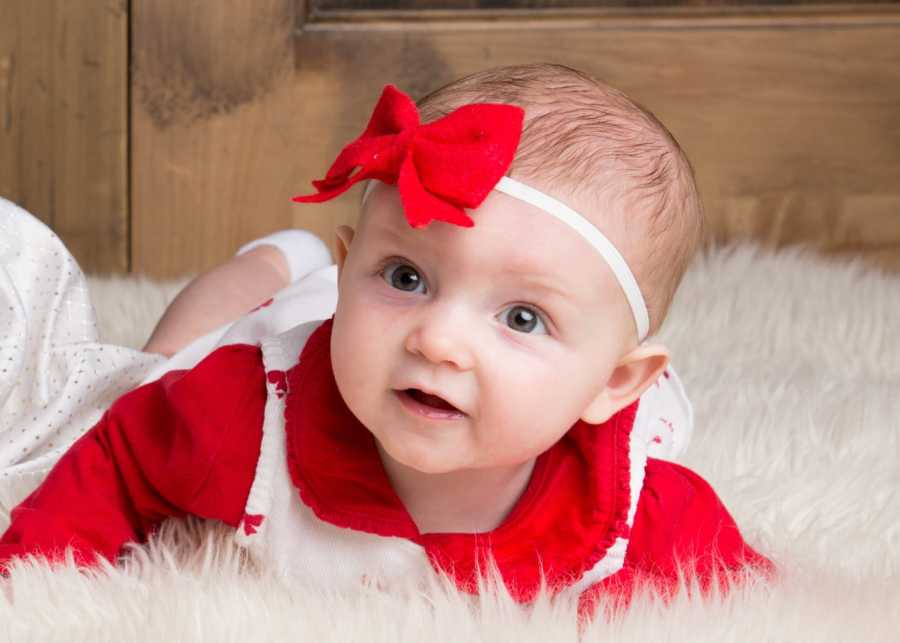 Singing and writing the song for Alice makes me feel closer to her than anything else could. In the song I say, 'I know whenever I sing you are there,' and I truly mean it. I feel her close to me when I sing, especially when I sing her song. It's like for just a moment, we are together again. Music is my way of keeping part of her alive. I pour the joy she gave me into the music I write. When I share songs with people, it's really as if I am sharing my beautiful, perfect daughter, and it brings me joy.
Alice is the music in my soul, and the song in my heart. Even in death, I feel her with me when I sing. I feel motivated by her memory to use music to share messages of hope and joy. I show people happiness can be found again even after deepest sorrow. To celebrate the goodness in the world even among trials. To connect people through music. I feel her pushing me to share my music with people, to share her, to share the light and love she brings with her. No matter what I am singing, I know she is there, because she is my song."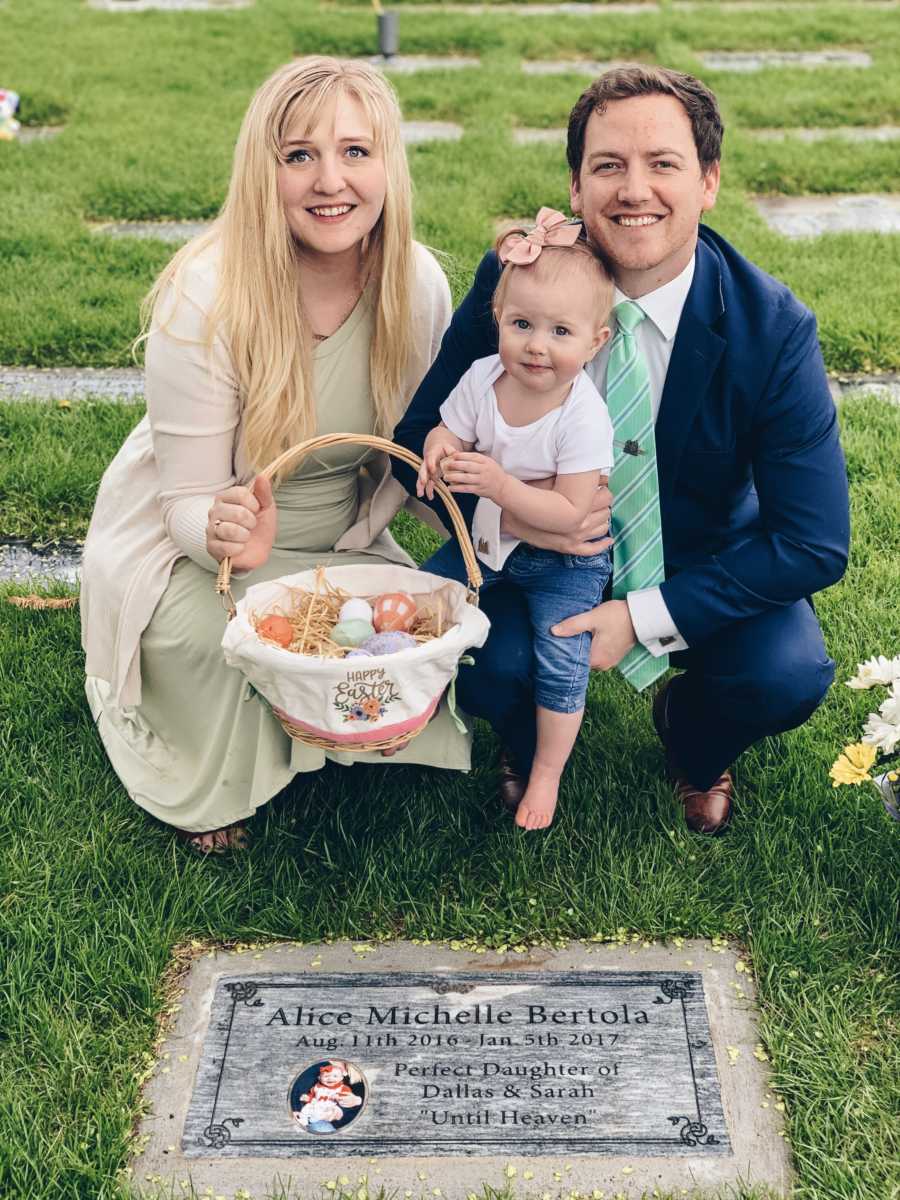 This story was submitted to Love What Matters by Sarah Bertola of Utah. You can follow her journey on Instagram and listen to her song here. Do you have a similar experience? We'd like to hear your important journey. Submit your own story here. Be sure to subscribe to our free email newsletter for our best stories, and YouTube for our best videos.
Read more touching stories of keeping memories alive here:
'I know you can get through this.' This nurse was the age of my mother. She embraced me in a warm hug, and peace came over me.': Mom recalls heartbreak as first son is born still, 'he would've been an amazing human'
'Are you serious? I'm going to be a dad!' Then all of it was gone, just gone! I tried to stay strong, but all I could do was cry.': Dad emotionally recalls pain of stillborn son, 'My heart was full knowing I got to hold my little boy'
Provide hope for someone struggling. SHARE this story on Facebook and Instagram to let them know a community of support is available.