"I remember when Taylor told me she was pregnant with Kane. She was sitting on the couch and had the test in her pocket and just pulled it out. I remember asking, 'Are you serious???' She asked if I was mad. I said, 'How can I be mad! I'm going to be a dad!'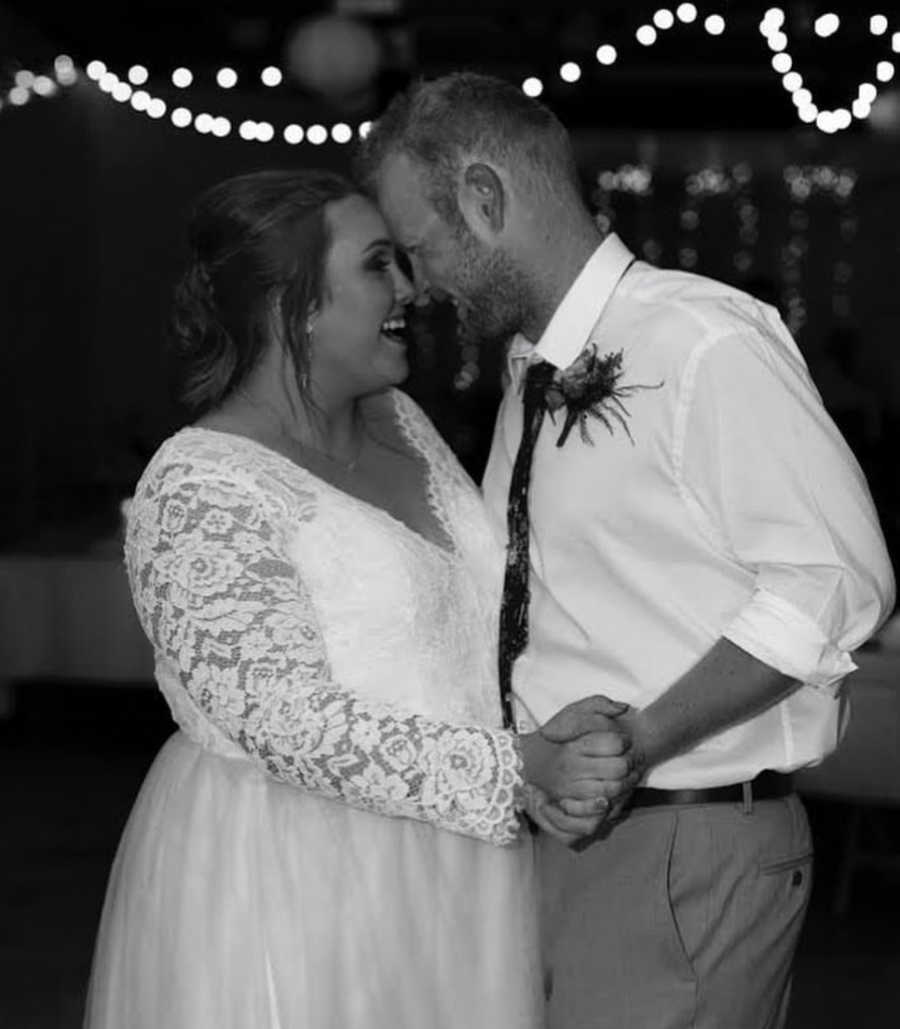 It was easily the happiest day of my life, I was so excited to be a dad! Fast forward a few months to when we found out the gender. Once we found out we were having a boy I could not believe it! I was so ready to get to do everything with him; watch hockey and football, play hockey with him and take him hunting.
Fast forward again to THE morning in July which I will never forget. I had just come home from working a 12 hour shift at the mill. I got home and talked with Taylor for a little bit. I asked, 'How are you feeling? How's the baby?' I remember she said her back was hurting a little. But neither of us were really worried. She was getting ready to go to shopping that morning. So, I went to bed and was asleep for a few hours. I remember waking up to Taylor yelling for me from the bathroom. I got up quickly and ran to the bathroom to see her kneeling by the toilet with blood on the floor. I didn't know what was going on.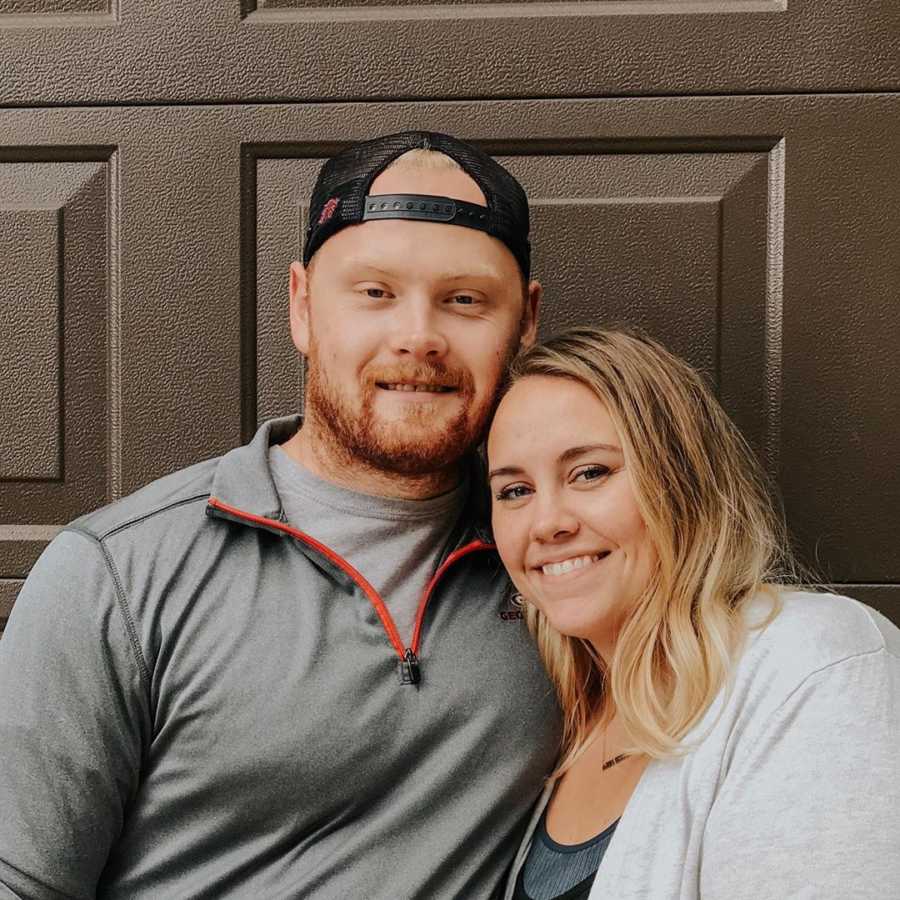 I didn't know what was happening. The thought of stillbirth hadn't even crossed my mind yet. It was a foreign concept to me. I just thought she was in some kind of weird labor or something. I was kind of a newbie at the whole birth thing up until then so I was just running through different scenarios in my head of what could possibly be happening.
I tried my best to stay as cool as I could. I asked, 'Should we call an ambulance?' Taylor said, 'We need to get to the hospital, and quick!' I had no idea what was going on. We jumped in the car and I basically put the pedal through the floor. The hospital was about 45 minutes away and I think we got there in about 25. I was driving as fast as I could and kept asking Taylor how she was. She said, 'I hurt all over and can't feel any kicking.' I kept trying to reassure her everything was going to be ok.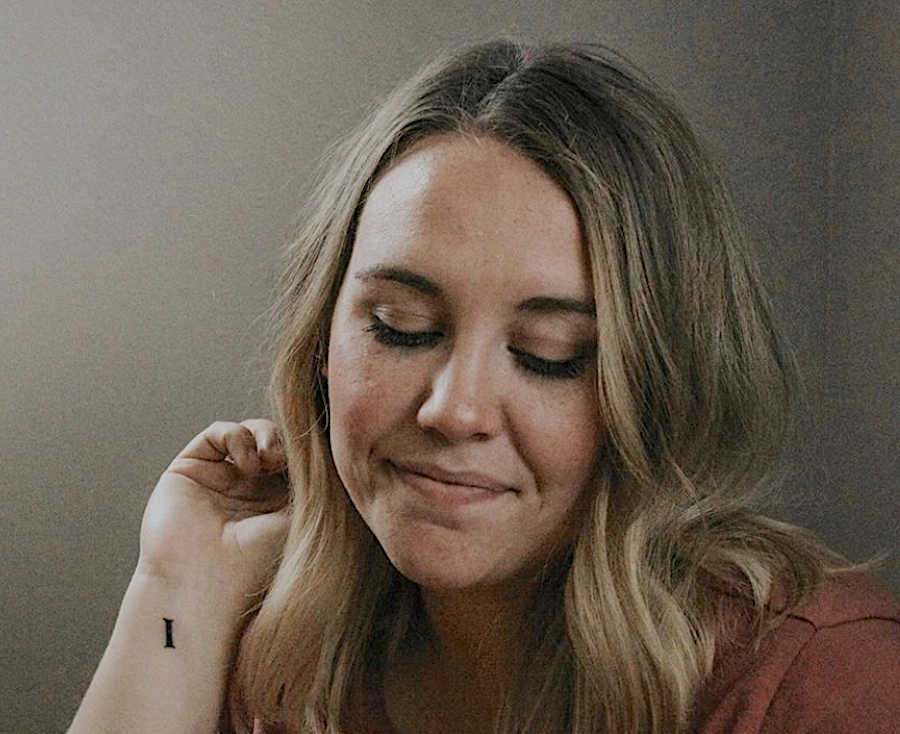 I didn't know what to feel at that moment, it was just a mix of different emotions. I was probably more scared than anything, but I didn't want Taylor to know. So I tried to be as calm as I could so she didn't panic.
We finally made it to the hospital. I ran inside trying to find someone who would help us. We got up to the maternity ward.  I think that's what it's called anyway (I should know this, I have 3 kids) but I'll call it the maternity ward. We got Taylor into a room and they started doing a bunch of tests on her. It was all a blur up to this point. Taylor had lost a lot of blood and she was about ready to pass out.
She said, 'Get a nurse in the room!' I found the call button. It's a good thing they are big and red so people actually know what to push. I went and pushed the button and got a nurse in the room to take care of Taylor.
We were sitting in the room for what seemed like forever and finally they got an ultrasound machine in to check for a heartbeat. We had no idea what was going on. I was so nervous and after about a minute or so the nurse looked up at us and said, 'I can't find a heartbeat.' At that moment my world completely stopped. I didn't know what to do and I couldn't process what I had just heard. We had waited so long to have Kane and to hold him and watch him grow. But all of it was gone, just gone! I remember just completely breaking down. I had tried to stay so strong for Tay, but all I could do was cry.
Taylor and I both embraced each other. We tried to make sense of all of this. How could this have happened? Why did this happen to US!? We were able to get through his birth ok… I was just ready to see him. For some reason I had this little sliver of hope the doctors were wrong and by some miracle he would still be alive. Taylor and I did a good job of trying to be there for each other. I remember looking at her and saying, 'I love you so much. One day we will be able to make sense of all of this.' I truly believe it bonded us. This whole situation really tested us both, and we came out on top. It showed me how strong Taylor actually was, she fought through the whole thing and supported me even though she had a full plate.
Having Kane was both as happy and sucky as anything could ever be. He was such a beautiful boy. Holding him was such an incredible feeling. I took time to study all of his details, I didn't want to forget a thing about him. My heart was so full knowing I got to hold my little boy. It was just a weird feeling to know at some point that day it would be the last time I ever held him.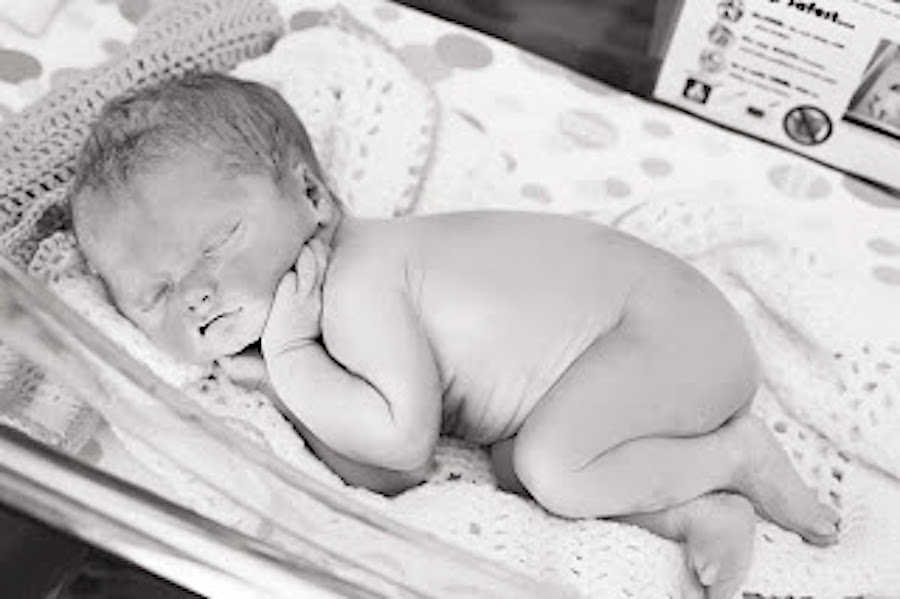 I don't think I would have done anything different. I have zero regrets. I tried to cope by bringing everything back to normal which I later learned, doesn't work. There was a new normal in our lives now. We received a lot of support from my friends and coworkers. They tried their best to make sure we were doing ok. It helped me out a lot to know so many people actually cared about us and wanted to help us.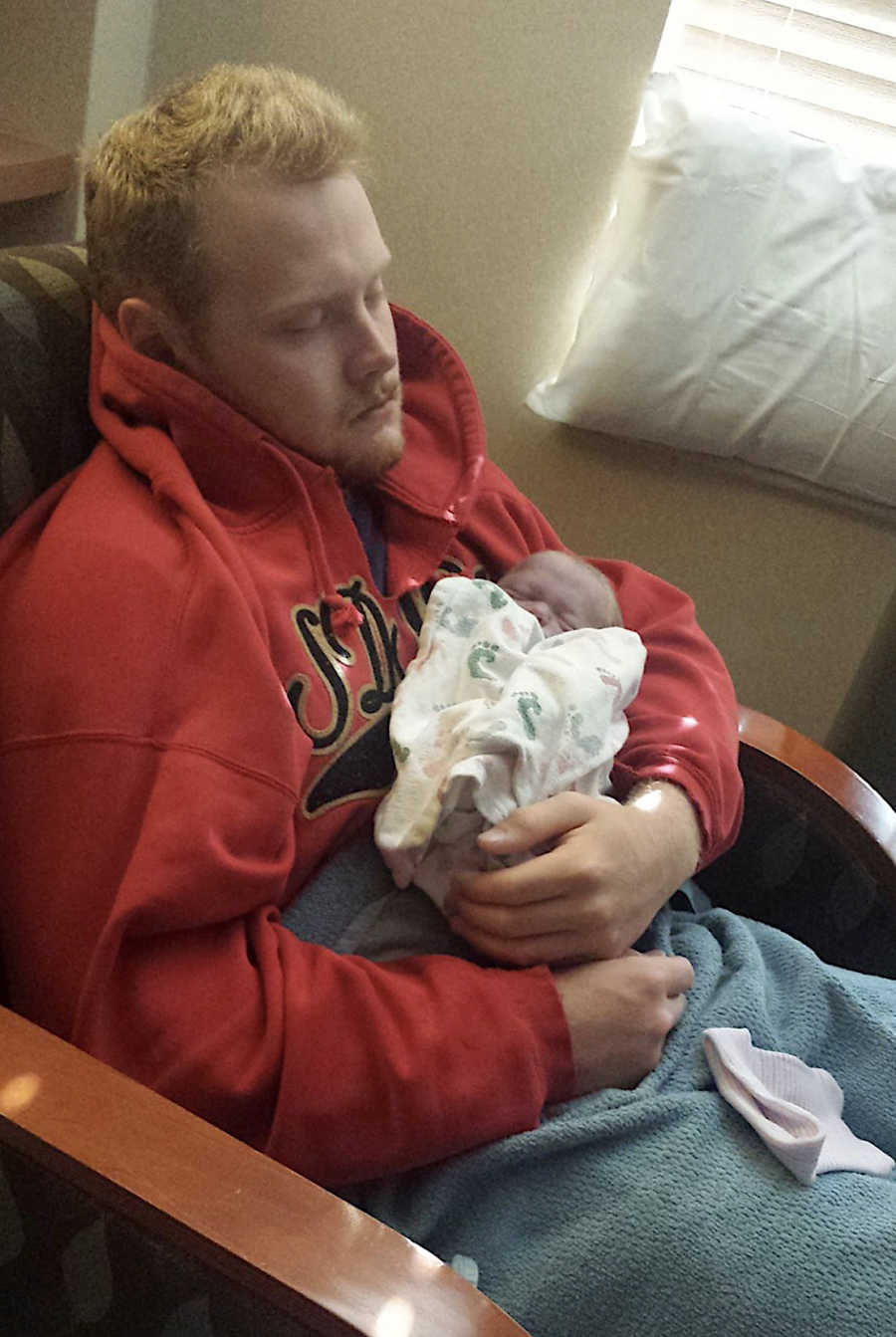 After we had Kane and got home, I tried so hard to be a rock for Taylor, but it was tough. It really is something no one can prepare you for. I just want to let any other guy reading this if you go through this to please be there for your significant other. I missed out on a lot of things with Taylor. She needed me more than I needed her. She was going through a tough time and I didn't realize. Honestly, I just didn't ask, all I needed to do was to ask and listen to her. I tried so hard to go back to what I thought was normal and missed a ton of moments where I could have helped her. I want all of you to know this situation is very delicate. But all it requires is for two people be there for each other and to listen and talk. I'm not going to sugarcoat it. Nothing will be normal after what happened. You just learn to take everything day by day and roll with the punches. You learn your strength."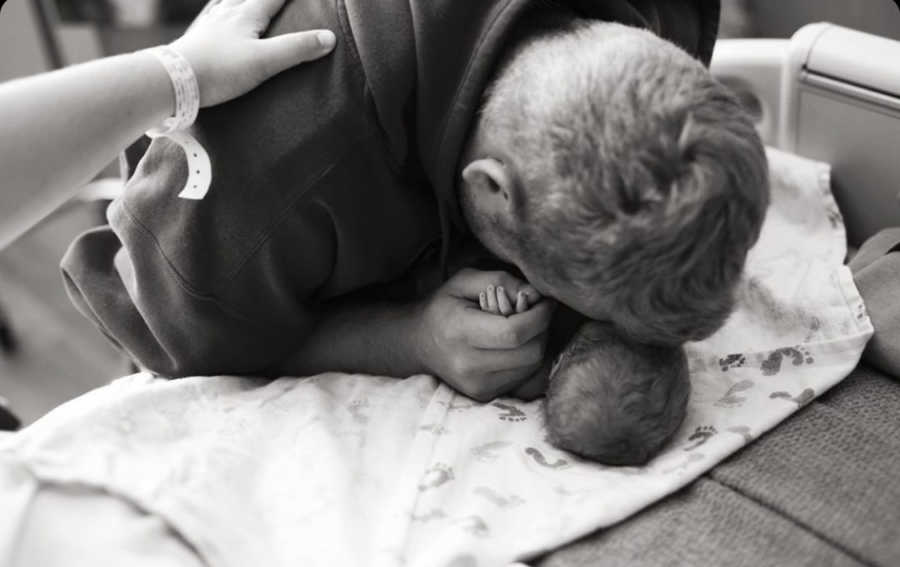 This story was submitted to Love What Matters by Ian Bjorgum of Georgia. You can follow his family on Instagram. Do you have a similar experience? We'd like to hear your important journey. Submit your own story here. Be sure to subscribe to our free email newsletter for our best stories, and YouTube for our best videos.
Read more inspiring stories by Ian's wife, Taylor here:
'Am I really going to be a dad?' He smiled. 'You aren't mad?' We were too young to have kids.': Mom suffers PTSD after son is stillborn, 'they couldn't find anything wrong'
'I was scared she'd die. They said it's 'new mom jitters.' I didn't want to be the 'depressed, baby-less mom': Mother experiences postpartum depression, PTSD after first son born still, 'I was hiding it well'
Provide hope for someone struggling. SHARE this story on Facebook and Instagram to let them know a community of support is available.