"Standing at the Statue of Liberty five years ago giving an unwavering and exasperated, 'YES!' to my future husband's marriage proposal, I imagined all of the things our life would unfold to be. I could see us traveling the world together, all of the countries we would experience, and all of the people we would meet. I could see us walking through houses we would potentially turn into our home with our realtor. I could smell the dinners we would cook together while we discussed our days at work. I could hear our future kids running through the hallways, bouncing off the couches.
We spent the next few years doing all I imagined — traveling, spending time with family and friends, buying our first house, and developing careers. How blissfully ignorant I was to all the curveballs life would soon throw our way.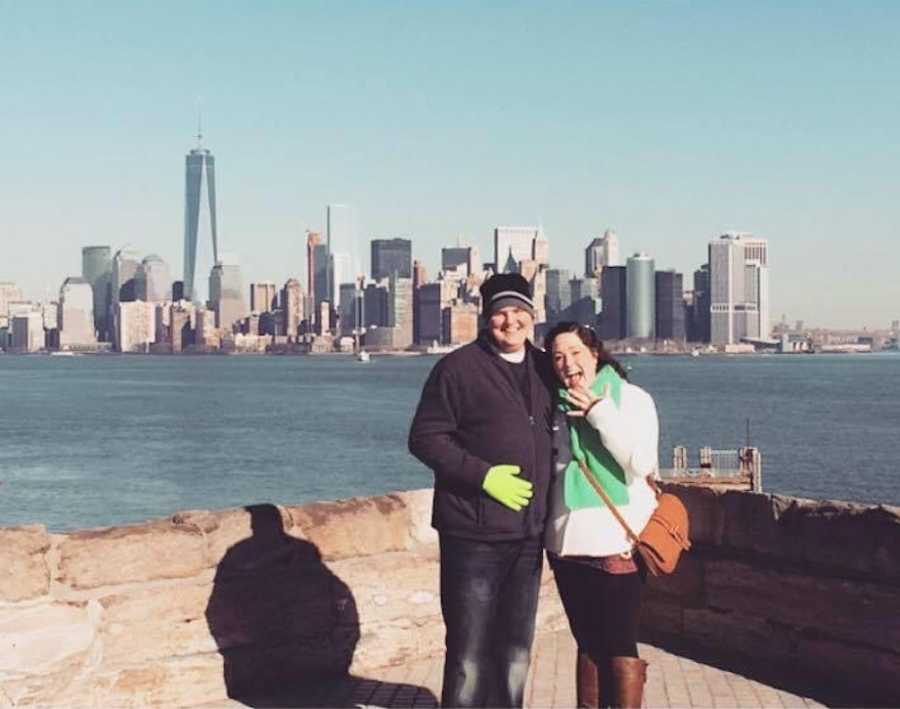 My husband and I had put off having children for the first few years of our marriage. However, in October 2017, that changed. On October 1, my siblings and I had a game night at our mom's house. My husband and I were the last to leave, just chatting with Mom a bit before we left. One of the things we told her was, after putting off babies for what seemed like a long time, we had decided we would officially start trying to have a baby in the following summer. Mom was so excited. I can still see the way her face lit up and hear her say, 'Really?!'
The next day, my mom had a massive debilitating stroke that left her paralyzed on the left side of her body, in a wheelchair, and ultimately in a nursing home because she was unable to care for herself.
After Mom's stroke, I moved my plans up. My mom was different after her stroke, but she was still my mom nonetheless, and I wanted her to meet my child(ren). By early December, I had a positive pregnancy test and on Christmas Day, we told our families the news. Mom loved her grandkids and was excited to be expecting another.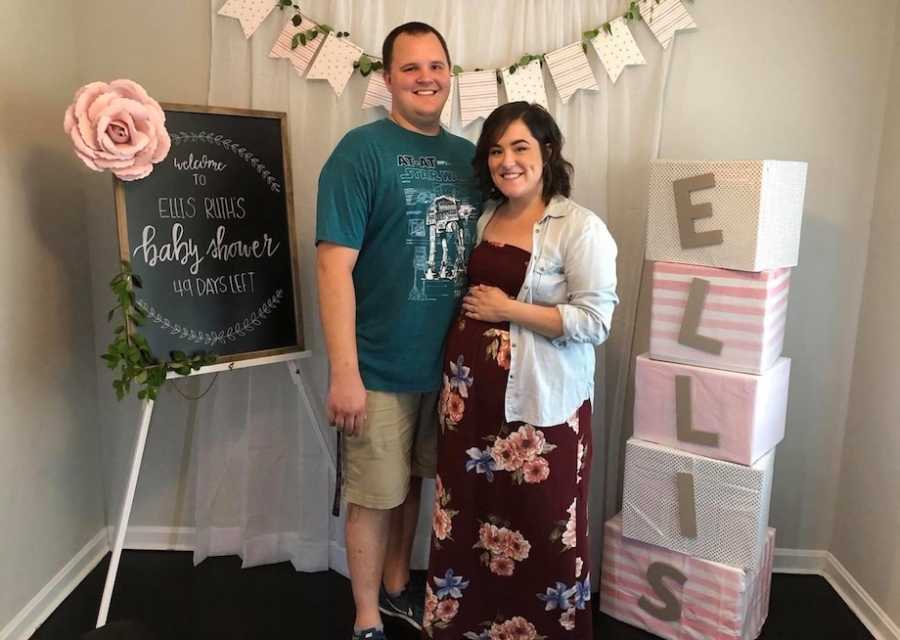 We soon found out we were expecting a baby girl who, as an ode to travel and to my husband's NYC proposal, would be named Ellis. We deemed Ellis our 'Next Big Adventure.' My pregnancy was wonderful, with the exception of a mild case of pre-eclampsia. Due to the pre-eclampsia diagnosis, I was induced at thirty-seven weeks pregnant. My labor and delivery went incredibly smooth and Ellis was born on July 30, 2018, weighing in at 6 pounds, 15.5 ounces, and 19 inches long. A healthy baby girl. She passed all of the newborn screenings and my first-time-mama heart was as full as all the cliches tell you it would be.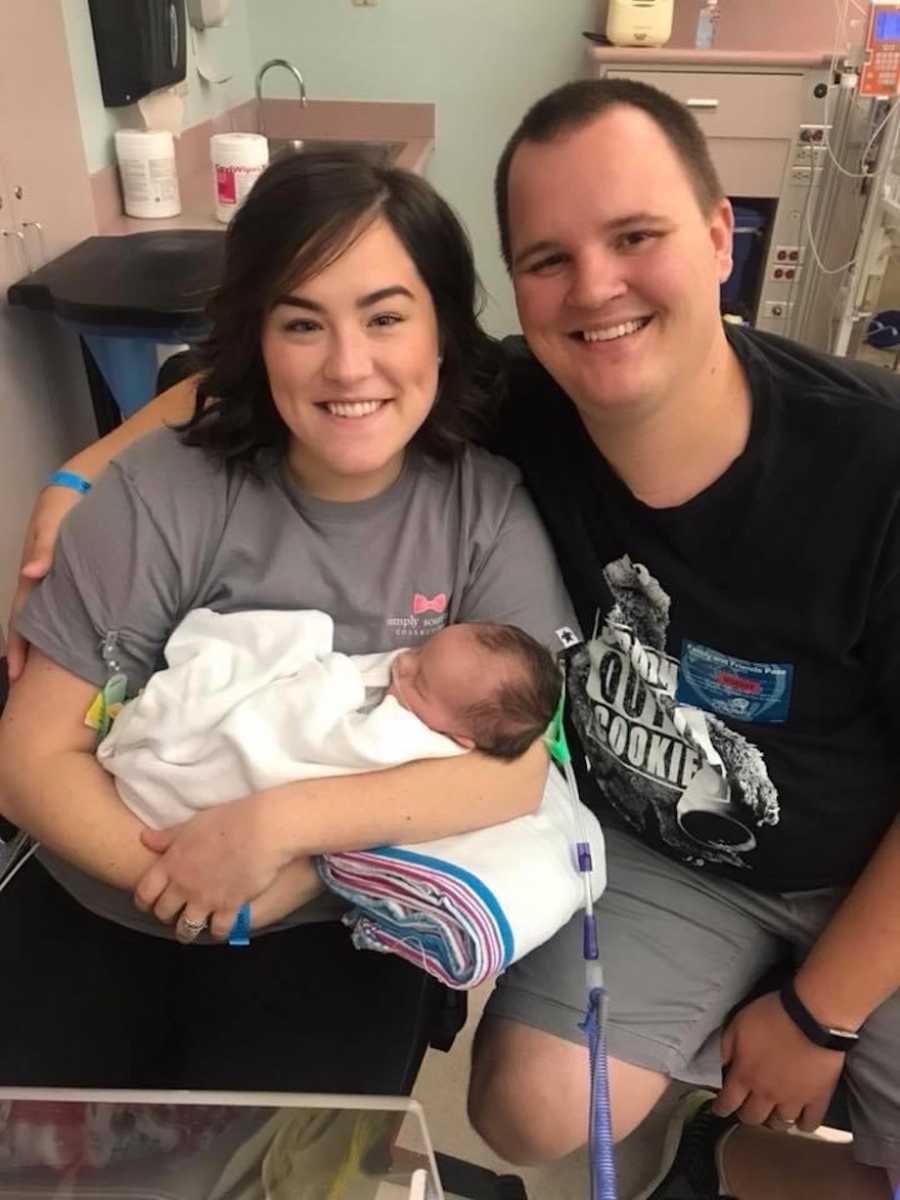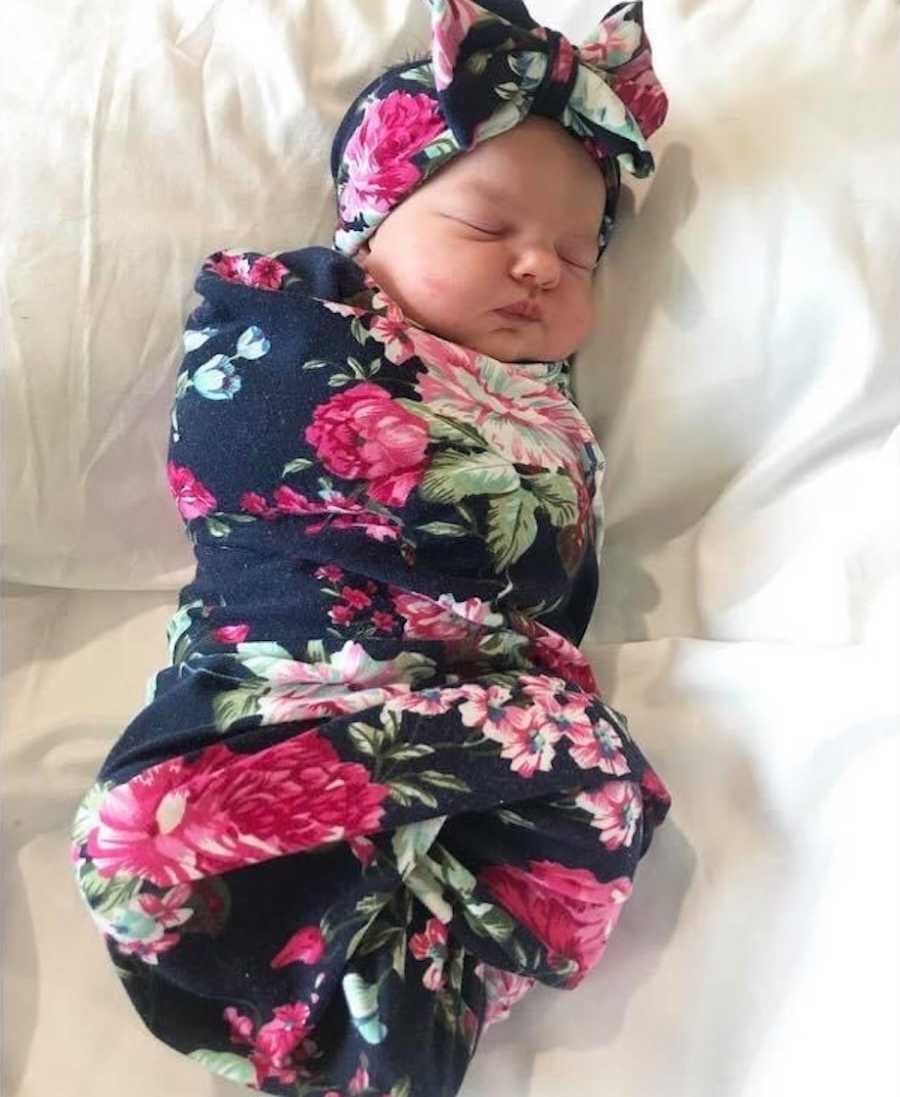 The day we were to be discharged from the hospital, the pediatrician came in and saw Ellis. He said she was perfect and he would see us in the office in a few days to follow-up. Ellis remained in the nursery for discharge planning. After having her literally with me for nine months and when she continued to be in the nursery over an hour after the pediatrician left, I just knew there was something wrong. I remember sitting on the edge of the bed, my eyes filled with tears, and looking at my husband saying, 'She's been gone for too long. I need her. I miss her.' And it was soon after that a nurse came in and said Ellis had stopped breathing in the nursery twice, turning grey, and only continuing to breathe again when she was stimulated.
And just like that… just as quickly as my heart filled with love thirty-six hours prior, my chest filled with anxiety of the unknown. In that moment, everything changed.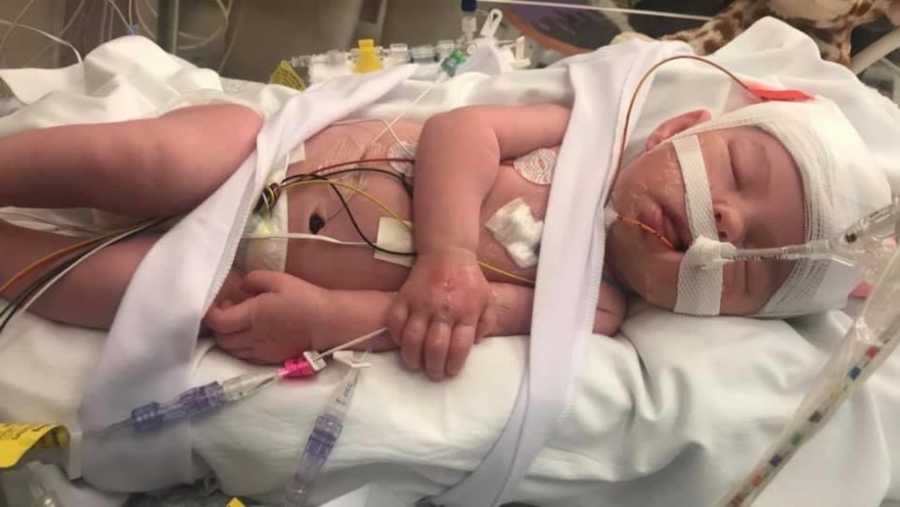 After an ultrasound of her head, we were told Ellis had a major brain bleed on the left side of her brain. The blood was irritating the brain, causing seizures, and causing her to stop breathing. Upon discovery of this, we were transferred to a higher level NICU that could provide the care that Ellis would need.
Once we were transferred to the Children's Hospital, they got a CT, hooked her up to an EEG to monitor seizure activity, and started giving doses of different medications in hopes of stopping the seizures. Every doctor I saw in the NICU, I would naively ask how long they estimated us to be there because all I wanted was to reverse the last day and take my baby home. When the neurologist pulled Ellis' CT up on the computer, you could clearly see the brain bleed had damaged nearly half of the left side of her brain. My heart sank, my chest got warm, and so my questions flooded my mind, but I could only choke out one question over the knot in my throat. 'What does this mean for her future?' to which he responded, 'We can't say, but she's at high risk for significant developmental disabilities.'
As a special education teacher, hearing 'significant developmental disabilities' in reference to my own child shattered me.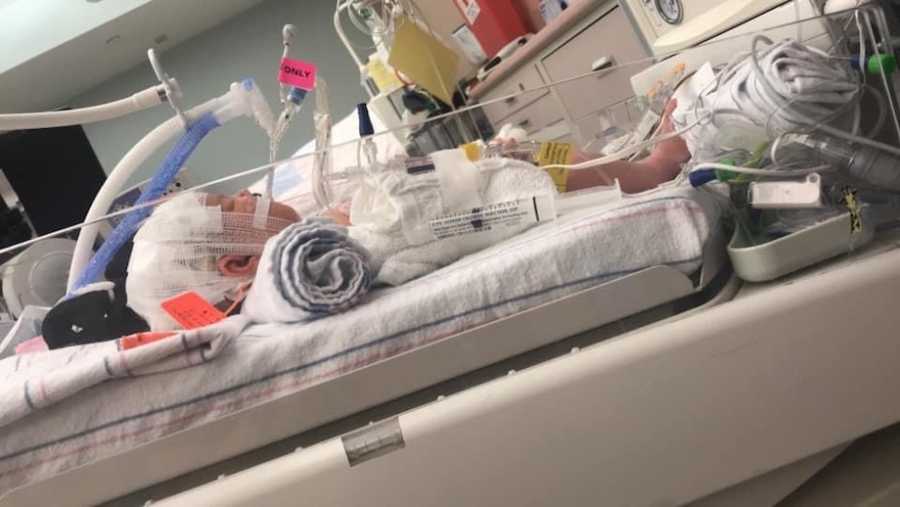 After several blood tests to test for clotting disorders or genetic disorders, it was determined what happened to Ellis was just a random freak event during birth. Babies have two soft spots: one at the top of the head and one at the back of the head. What doctors think happened, and what imaging shows, is during birth, the pressure in the birth canal caused the bone at the back of her head to flex in more than it should have, which nicked a vein and caused the bleed. The vein that it hit was a slow bleeding vein, which is why the signs of the bleed didn't show up until nearly two days after she was born.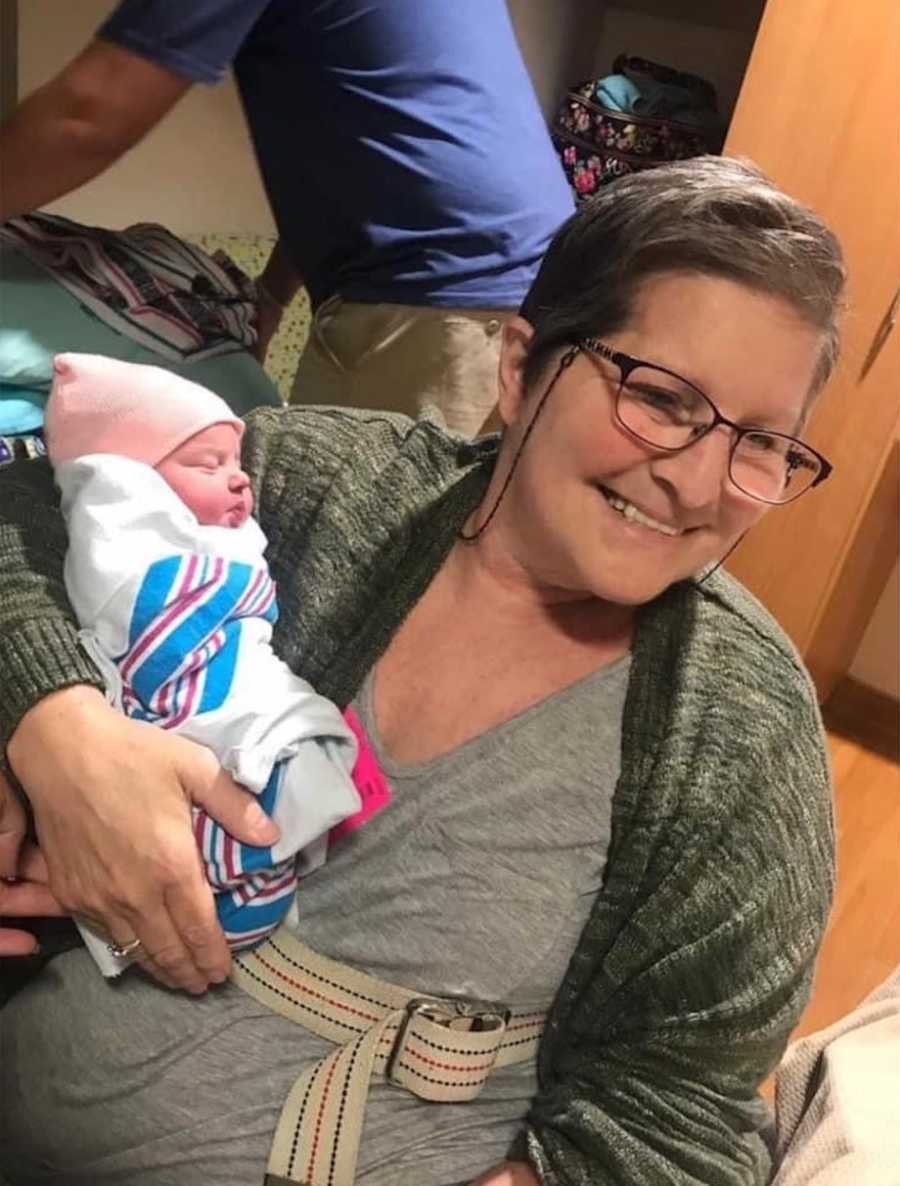 By her second day in the NICU, her lung had collapsed and her seizures were so constant and strong they had to put her into a medically induced coma to get all brain activity to stop so the seizures would stop. The plan was to let her brain rest for a little while and the hope was she would be waking up a few days later. However, after almost a week, she still wasn't awake and the only brain activity the EEG was showing was seizure activity. As time passed, everyone grew more concerned. The neonatologist stood at Ellis' bedside and encouraged my husband and I to have a conversation about what to do if our baby didn't wake up. For almost a week, Ellis was lifeless. Machines and medicine were doing everything for her. We hadn't held her, or seen her eyes, or heard her cry since her second day of life. Coming home and walking down the hallway past her empty nursery, wondering if she'd ever get to see it, hurt my heart more than I could ever put into words.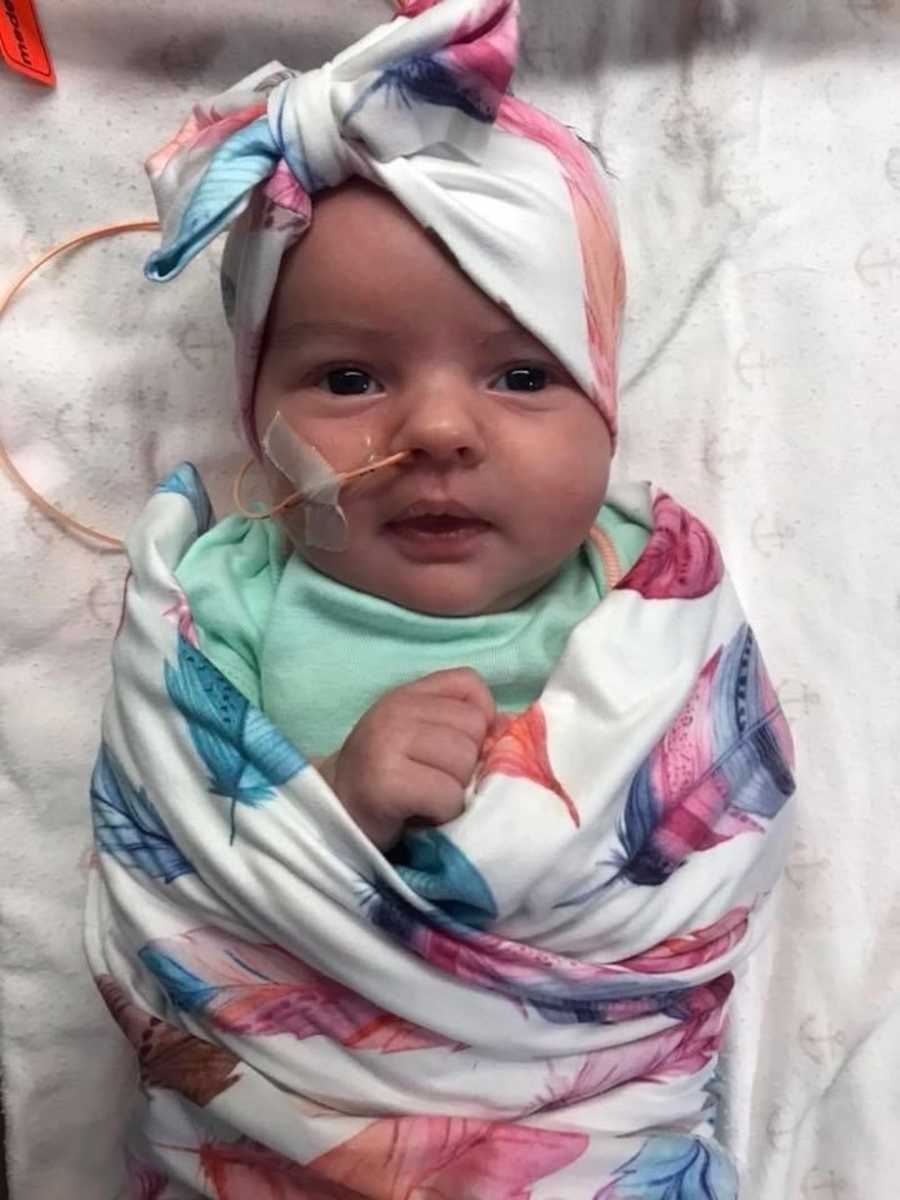 I was nearly at my breaking point. We walked into the NICU ten days after Ellis was born and a team of neurologists was standing at her bedside. For the first time since we'd met him the week prior, the attending neurologist's eyes lit up when he saw us. He shined a light at Ellis' face and her eyes twitched. This was the first sign of life we had seen in her since the week before. Over the next few weeks, Ellis continued to slowly wake up. She was able to eventually be weaned off the ventilator, oxygen, and several medications, except her perfect cocktail to counteract the seizures. Ellis spent a total of twenty-nine days in the NICU and ended up leaving the hospital with an NG. Ultimately, she passed a swallow study after a month of being home and was able to rid herself of the feeding tube.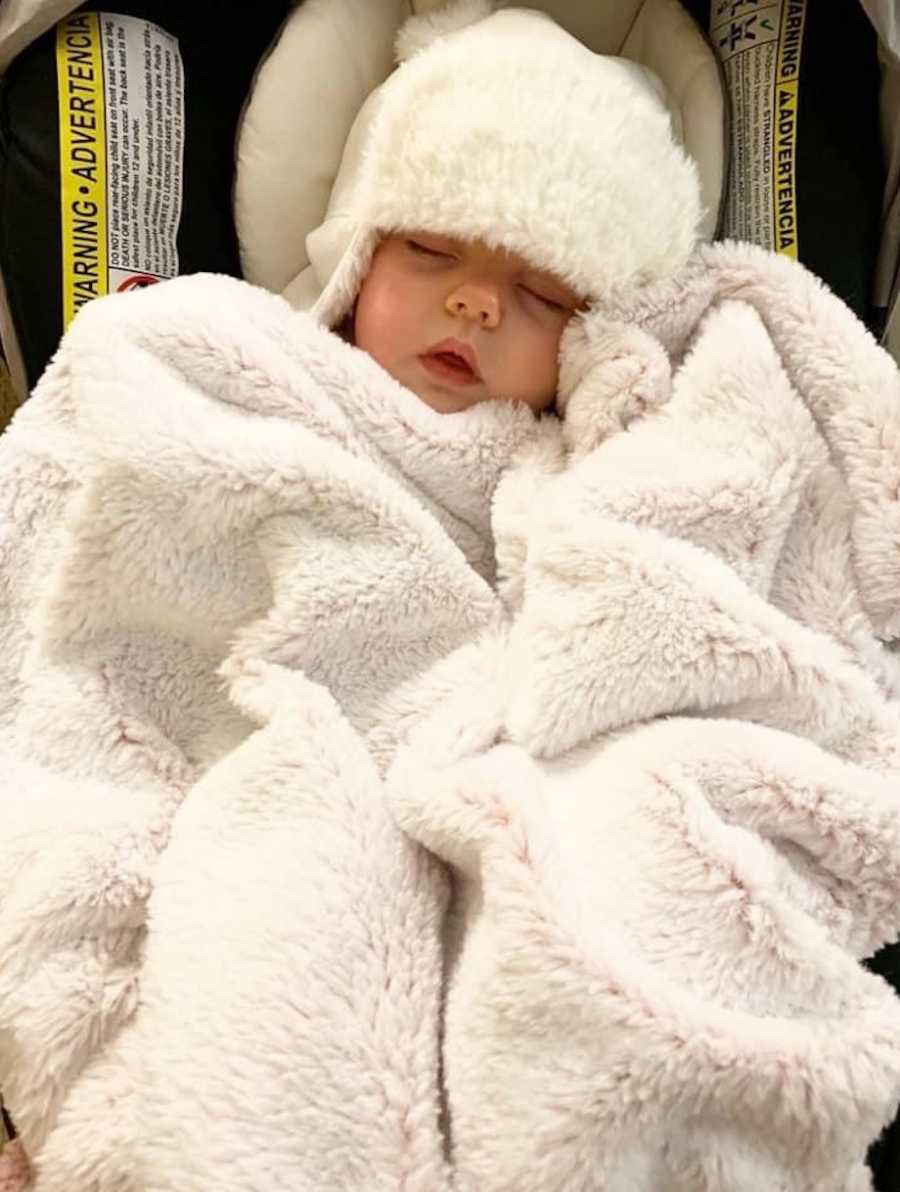 However, Ellis' story continued to unfold.
At three months old, she needed a shunt placed for hydrocephalus. After the tough fight she'd already won in the NICU, I was handing my baby over to a team of people for brain surgery. A skilled surgeon would be making the cuts but once again, I was entrusting a complete stranger to care for my child.
At six months old, she needed that shunt replaced and then battled Infantile Spasms. I was at the end of my rope.
When Ellis was seven and a half months old, my mom died and I knew I was going to have to face motherhood — which was already testing my mental, emotional, and physical strength — without my own mother, which made it even harder.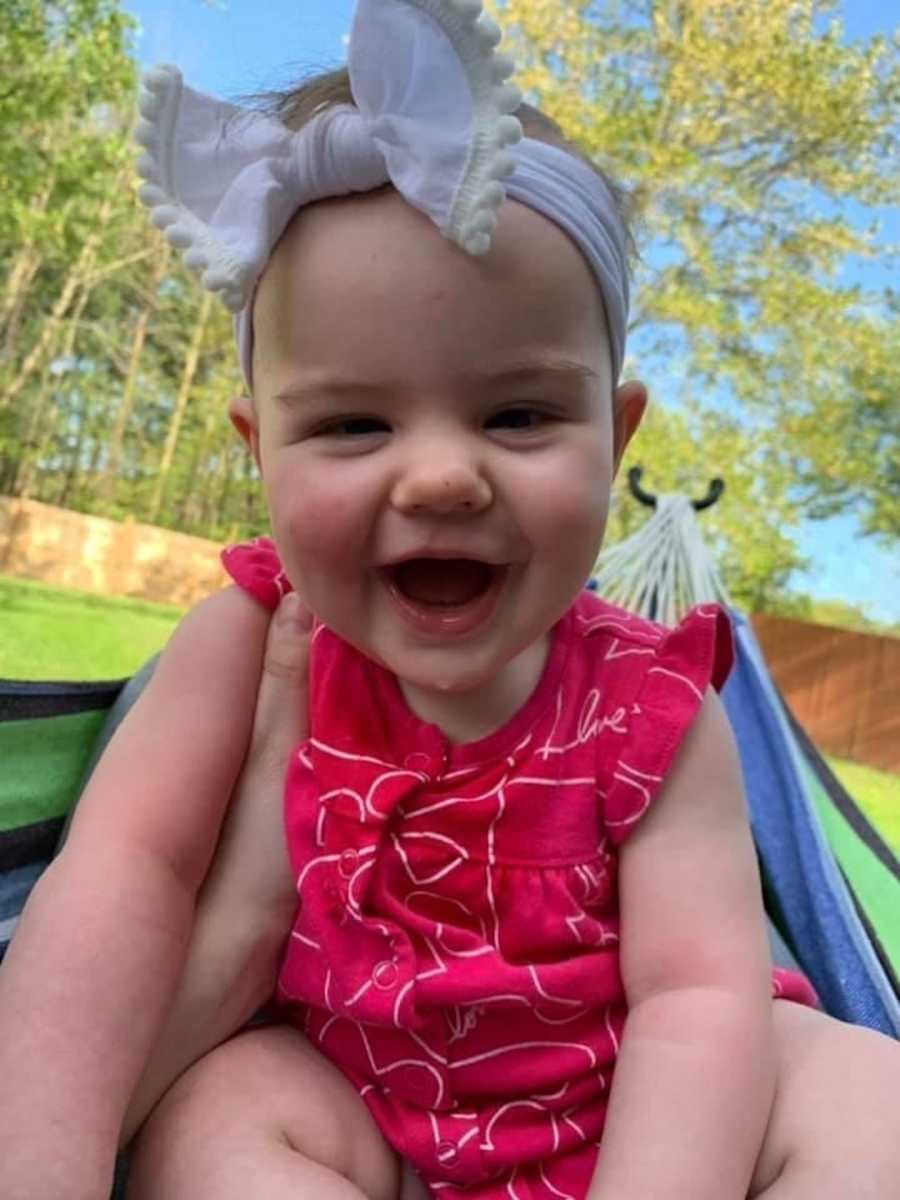 At fifteen months old, Ellis finally received a diagnosis of Spastic Quadriplegic Cerebral Palsy. Although it was a diagnosis I expected, my heart hurt for weeks.
At twenty-one months old, Ellis had her first seizure since the NICU and I felt a type of anxiousness and worry I've only ever felt in relation to her.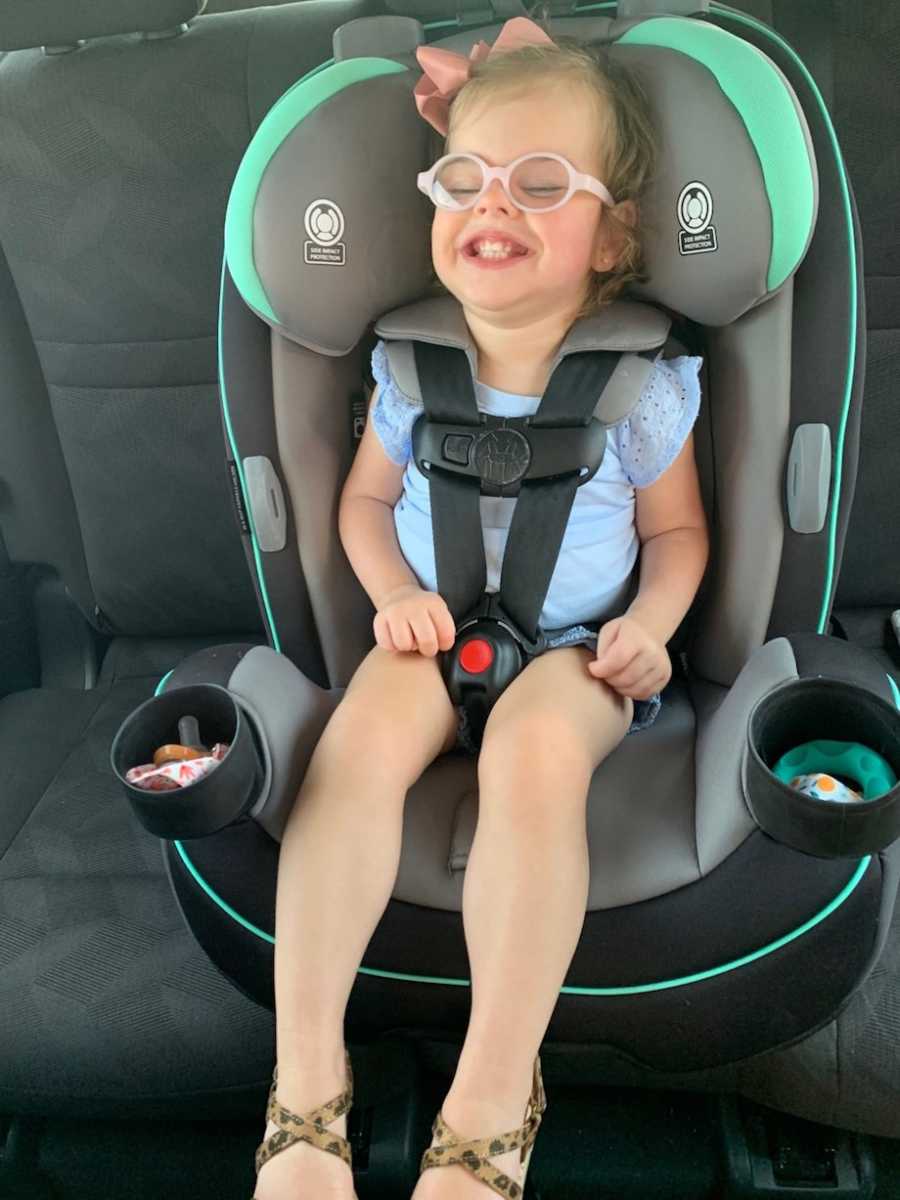 At twenty-three months old, Ellis started battling Infantile Spasms for a second time.
Ellis hasn't had an easy road to navigate since the beginning, but through it all, she's smiled. She giggles and squeals with joy every single day. Her pure joy brings so much light to our life.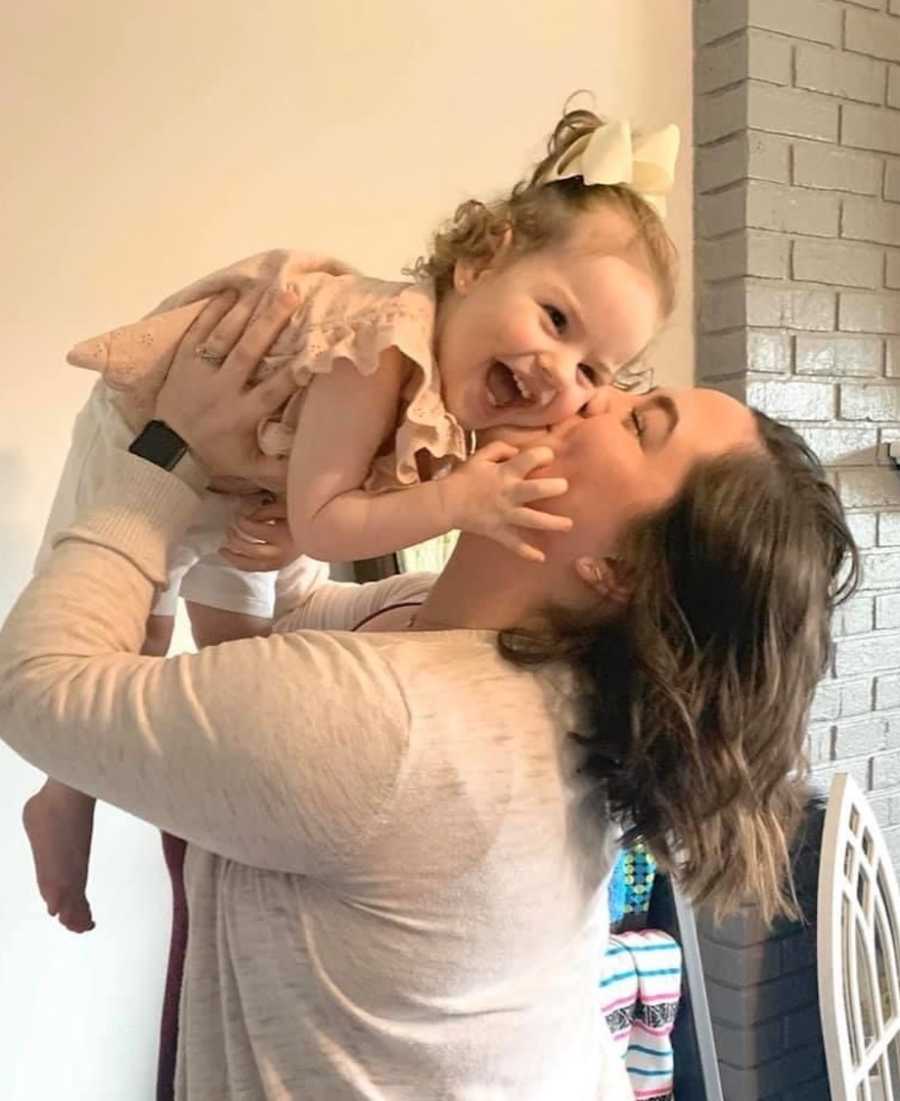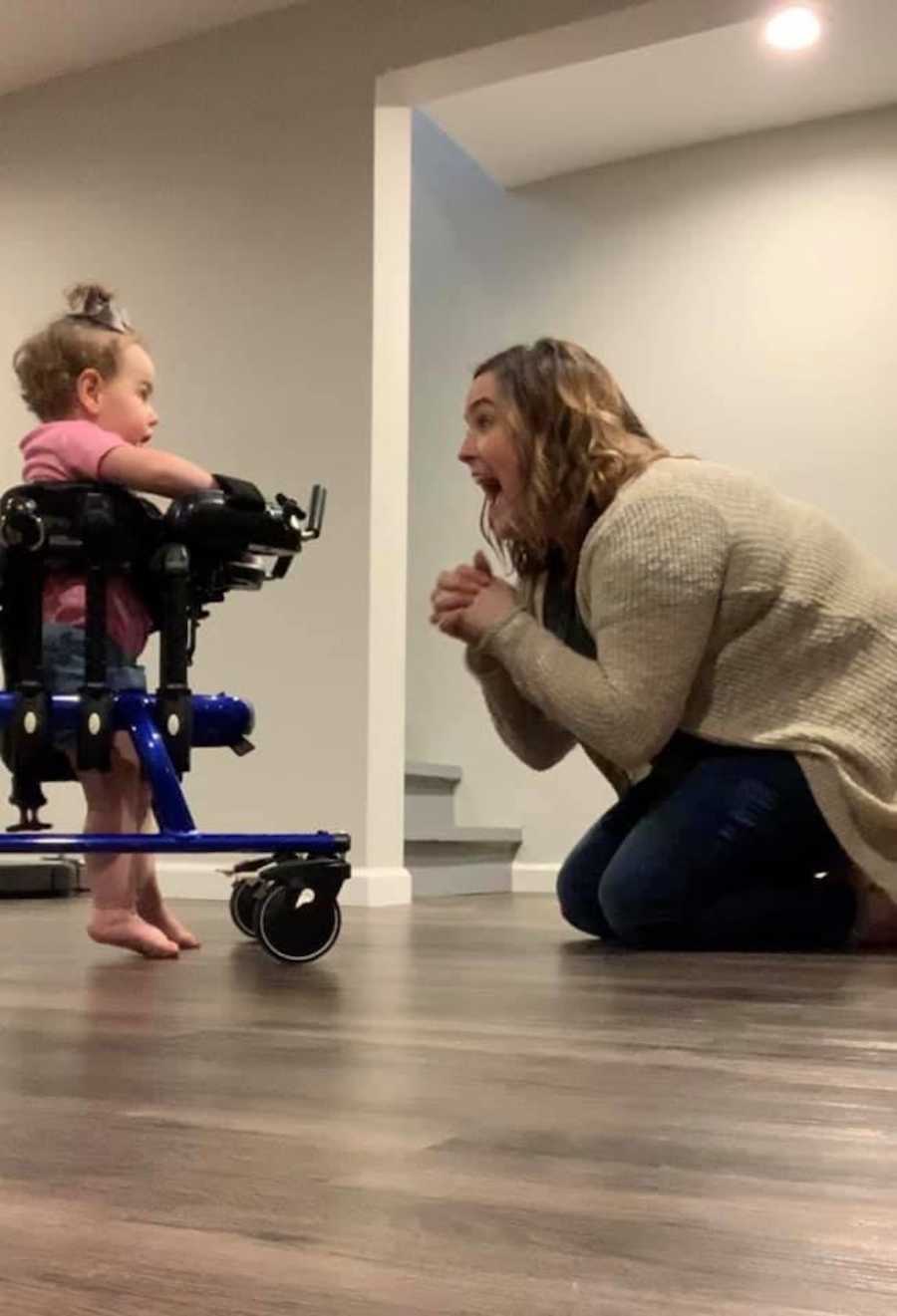 When I got pregnant so soon after Mom's stroke, it felt like Ellis was the light everyone needed. And then after she was born, I kept thinking, 'This wasn't supposed to be like this. She was supposed to be the light, not add to the darkness.'
Even if this isn't the loud, house-full-of-children life we imagined… even if her story is different than we expected… even if she never talks or walks… she is still what she was always supposed to be. She's our happy, giggly, full of life and spunk, girl. She's still the light, she's still our next big adventure."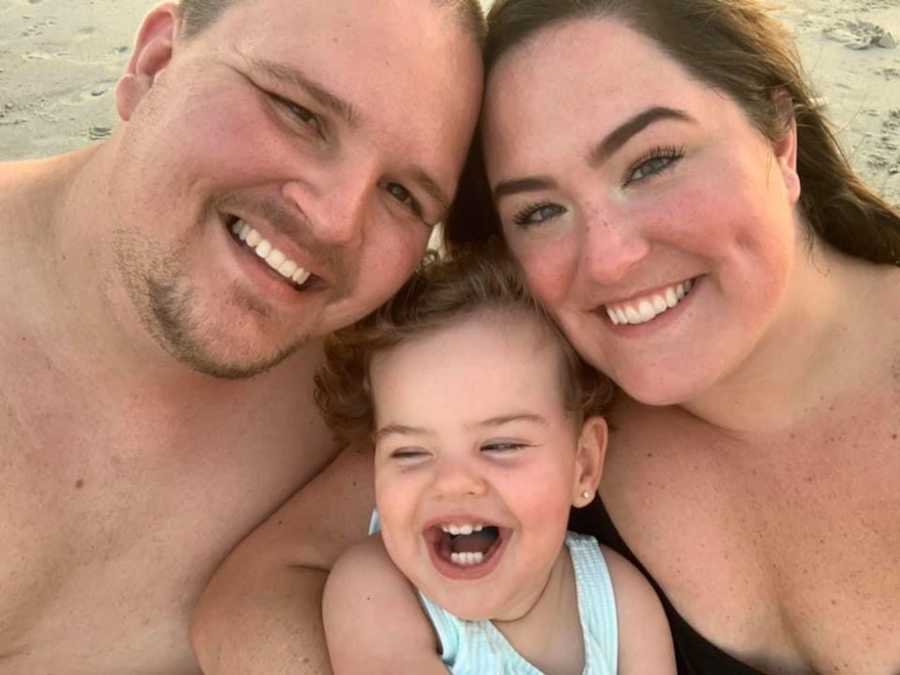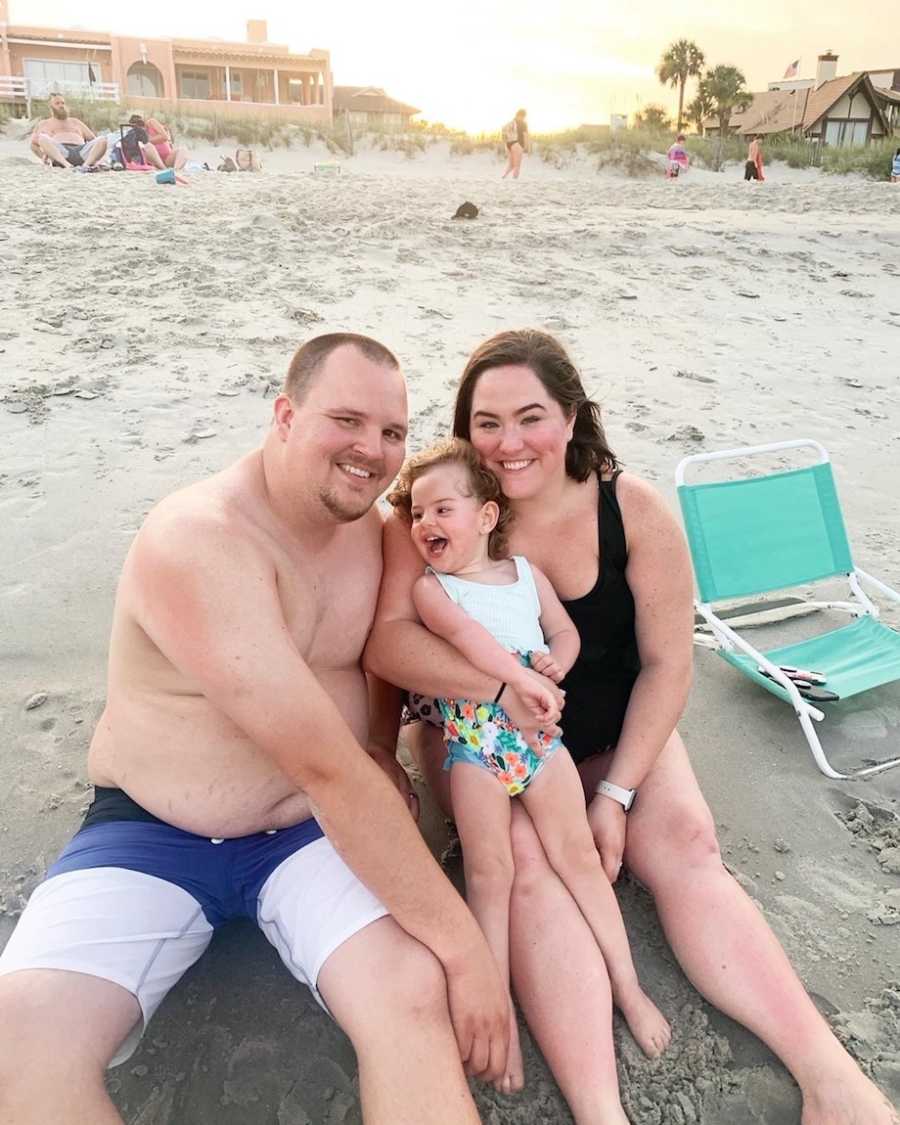 This story was submitted to Love What Matters by Ashley Couch. You can follow their journey on Instagram and Facebook. Do you have a similar experience? We'd like to hear your important journey. Submit your own story here. Be sure to subscribe to our free email newsletter for our best stories, and YouTube for our best videos.
Read more touching stories like this:
'I have 2 bio kids, 2 adopted, 3 special needs foster children. I wanted nothing to do with the 'white picket' American Dream.': Special needs mom cherishes the 'beautiful chaos' of 'meeting the needs of others'
'He went pale, stuttered and said, 'Ma'am, one of your baby's is in your birth canal, feet first.' People started flying in. I begged him to give them more time.': Mom's son diagnosed with cerebral palsy is her 'fighter'
'All done?' she whispered in my ear. 'No, sweet baby. This is just the beginning.': Mom of 8 learns of daughter's cancer diagnosis day after adoption finalized, husband leaves, 'How was this my life?!'
Provide beauty and strength for others. SHARE this story on Facebook with your friends and family.