"I moved down to Jacksonville from Cincinnati in February of 2017 for a new job opportunity. Little did I know, this move would change my world – and for the better. Like most young men in their early 20's, I was working full time but knew something was missing from my life. I was living with my best friend and his fiancée. Trying to get on out on my own, on my own two feet and establish myself in Jacksonville. I delivered appliances and could travel anywhere from Brunswick to St. Augustine and as far out as Lake City and Live Oak. Knowing I would be canvasing a good portion of Northeastern Florida, I figured I would give my hand at some dating sites. I had been on several including Christian Mingle, Match.com, Tinder, and a few other ones. I was new to the area and looking for someone who could show me around the town and get to know it. I was not prepared for what happen next.
Tinder was my go-to app. I never drove the truck for deliveries, so I had free time in between stops. I worked alongside a contractor who drove the work truck. I was the passenger, navigator, paper filer. I was always shotgun. So I would usually hop on Tinder on our way to our first stop. It was usually around 7 to 8 in the morning when most of the people would be active, checking for last night's activity, any matches that may have happened, updating their profiles.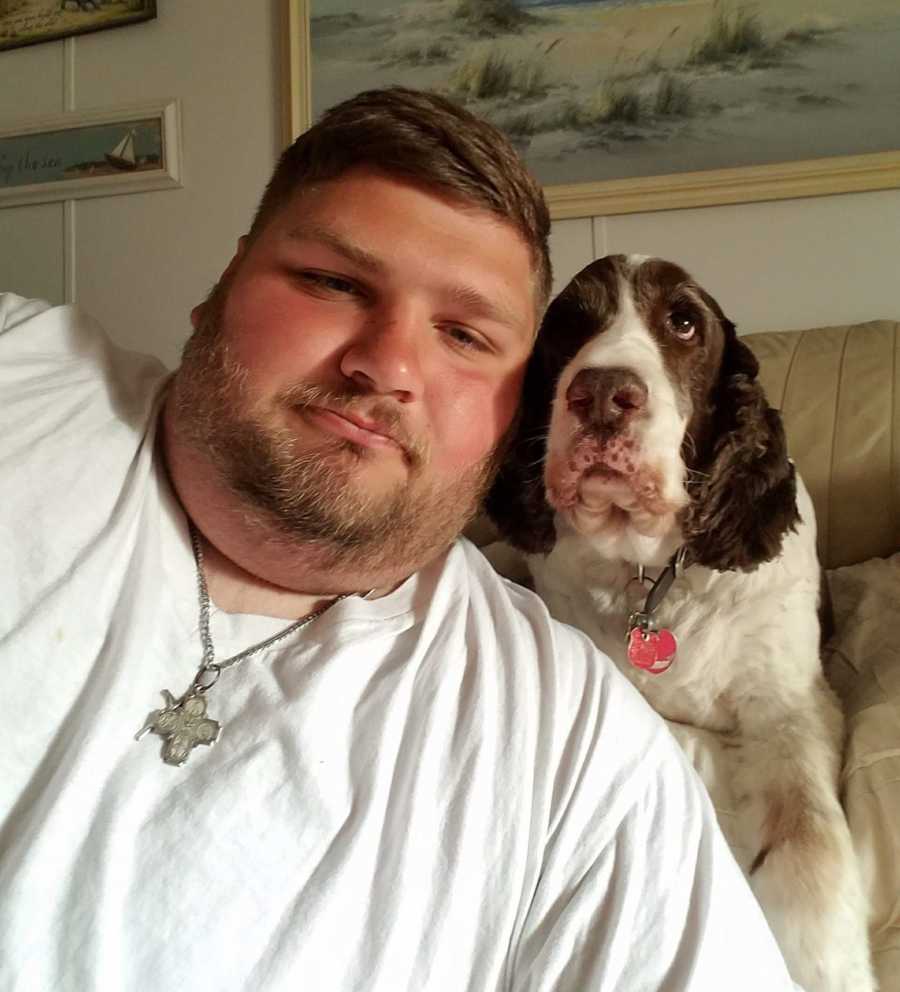 I had recently updated my profile and under the 'about me' section, I gave the usual things. Quick interesting facts to try to catch the eye. I like to think I am funny, so I used a quote from the movie 'Miss Congeniality' as my last little 'about me' space. It said, 'My idea of a perfect date is April 25th…' I thought truly nothing more of it until a few days later, when like I said, I think I am funny, but so did the woman who matched with me. She had sent me a message to my Tinder inbox which said, 'Because it's not too hot, not too cold. All you need is a light Jacket.' I was truly a little surprised. I was instantly interested in wanting to talk to this person who matched me and completed the quote.
After a few messages back and forth, I asked her for her name. She told me her real name was Amanda, but everyone calls her Mandy. I told her my name was Robert, but everyone calls me Rob. I asked that she please not call me Bob as that was my father's name. With a few more Tinder messages back and forth, I asked – without being too forward – if I could have her number to call and text her. I was a bit more old-fashioned and wanted to talk on the phone, as I am very charismatic and believe that texting doesn't always convey the way something should be said. I like to change my voice and am very animated when I talk.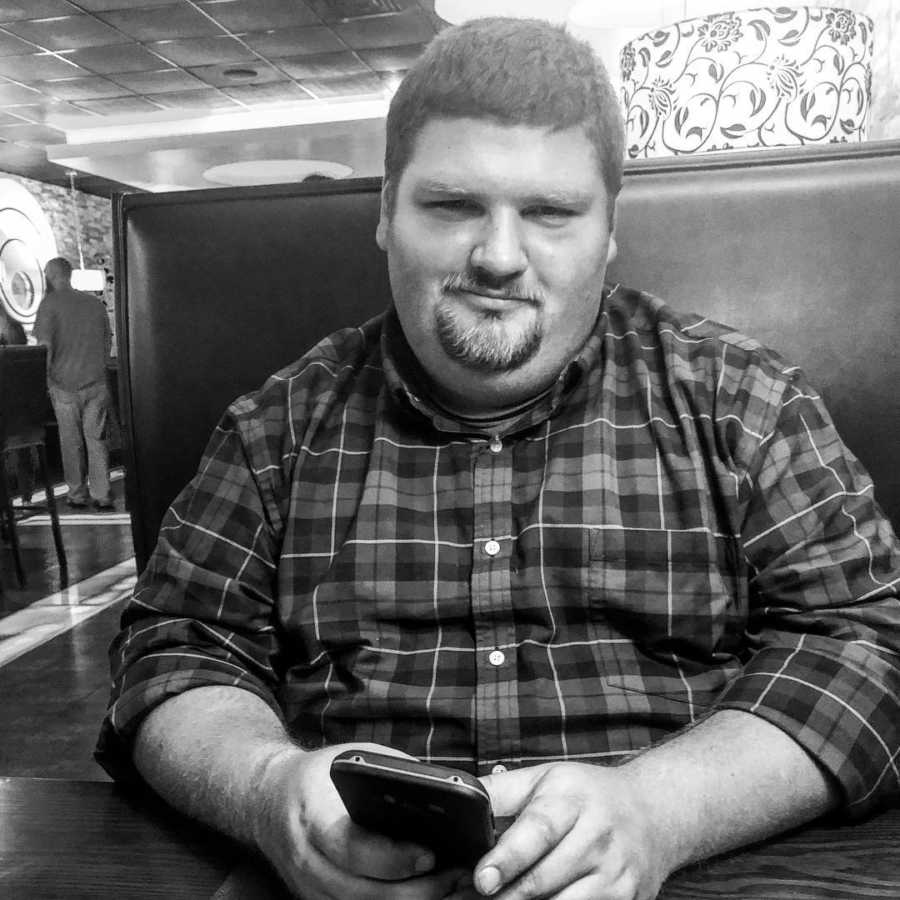 I had just settled into my new place up in Yulee about 20 minutes north of Jacksonville. Mandy and I had been talking for several weeks now. Mandy then one day asked me for my last name. I told her, but said if she was going to try and find me on social media, she wouldn't. I used my first and middle name due to previously being in management and not wanting my employees finding me. So in turn, I asked her for her last name so I could try and track her down on social media. With now knowing she wouldn't be able to find me without knowing my middle name, she bet me she could guess my middle name. In my mind, I was thinking, 'Okay there are a million names that could be my middle name,' so I told her she was on.
To make things more fun, I had agreed that if she could guess my middle name on the first try, I would take her anywhere she wanted to go in the city for the first date (Risky – yes, but I thought the odds were in my favor). If she guessed correctly on the second try, I would choose the location of the first date. Should she fail and use a third guess, we would agree on a mutual place. Any more guesses than that, I'd tell her it was a commendable effort and I'm not sure where it would have gone from there. Now with everything on the table, and knowing what was at stake, I told her I was ready for her guesses. I thought I had it locked in. There is no way, like a said before. It could've been a million different names.
Mandy said she was ready. For her first guess, she was going to guess the name that was her late Uncle's name and her brother's middle name, Edward. You wanna talk about someone being in complete disbelief?! I was stunned. Being a man of my word, I said, 'You're correct! Where would you like to go on our first date?' She thought I was lying and just being nice. I sent her a picture of my driver's license with my address blurred out, but wanted to show her my full name. So now, being slightly panicked, I asked again where she would like to go for the first date. Anywhere in the city. After a few moments of thinking, Mandy returned with, 'Steak-n-Shake. I want you to see me in all my glory on the first date.' I think that's when I truly started to fall in love.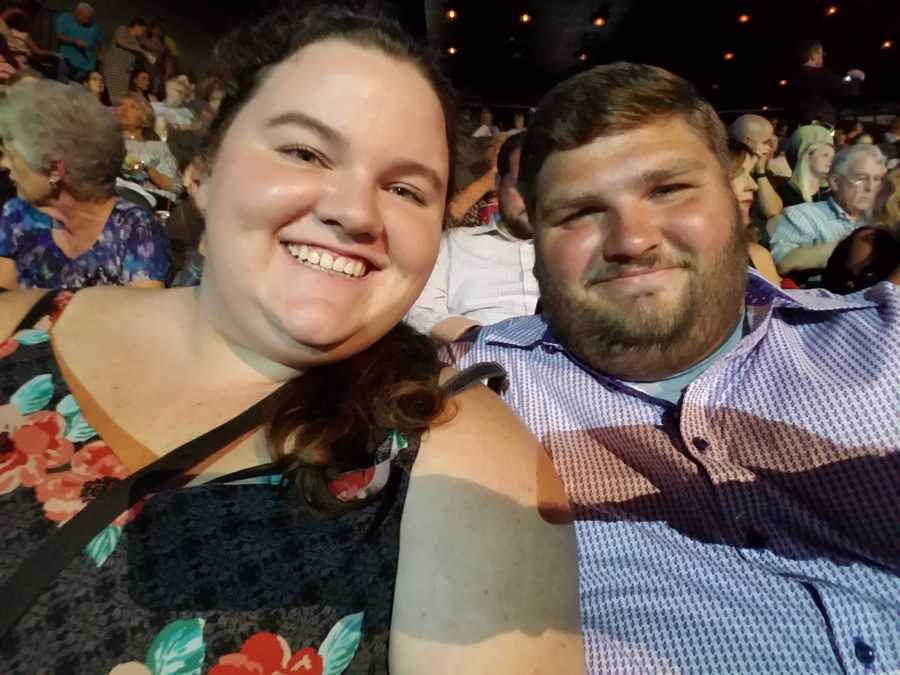 The first date was wonderful. We sat in Steak 'n Shake for more than 3 hours talking. We had so much in common. There wasn't a topic that wasn't discussed and yes, we did eat. We didn't just sit and talk. At one point I was just staring into her eyes. 'Is everything OK? Do I have something on my face?,' she asked me nervously. She was starting to get worried I wasn't telling her something. I looked at her and said, 'I'm just getting lost in your eyes.' She laughed. 'That is so cheesy,' she said as she rolled her eyes, 'But don't stop, tell me more.' The rest is history. Almost 2 years later, here we are, engaged and planning our wedding for this December.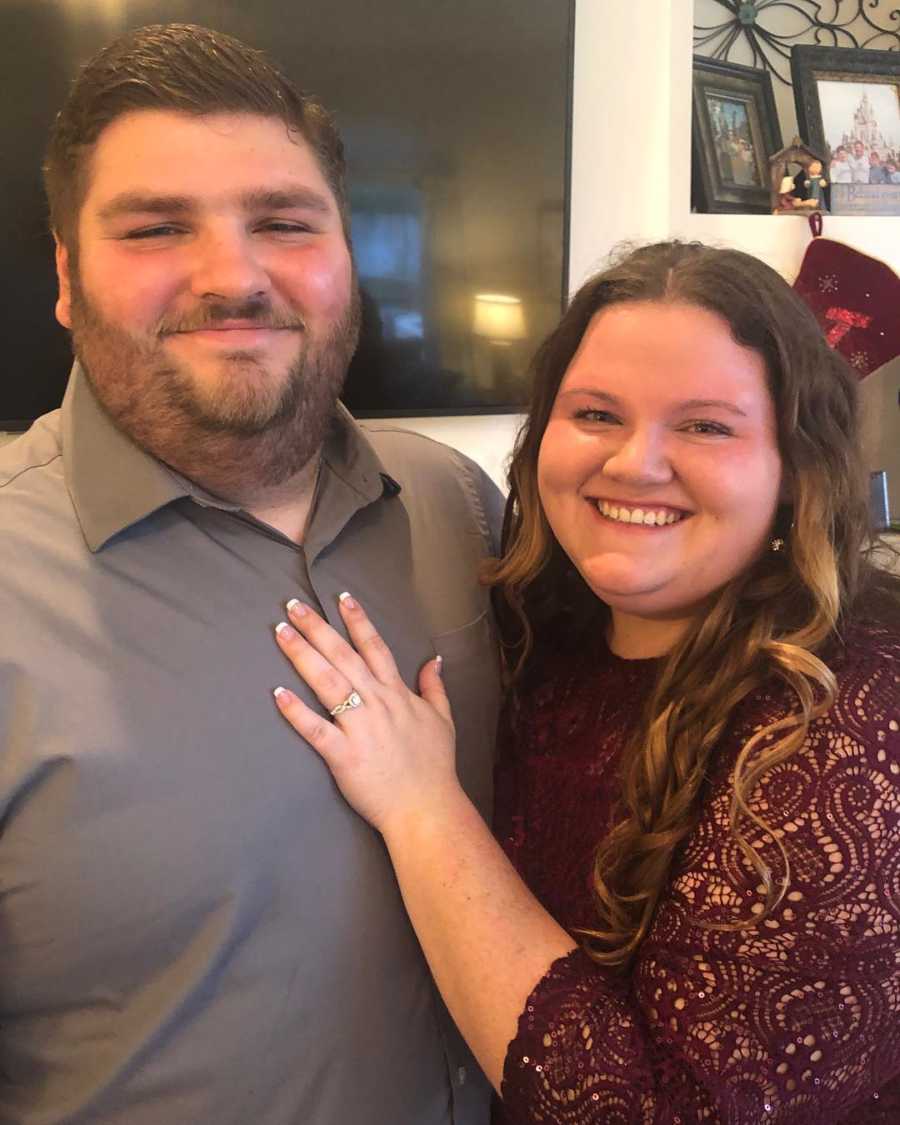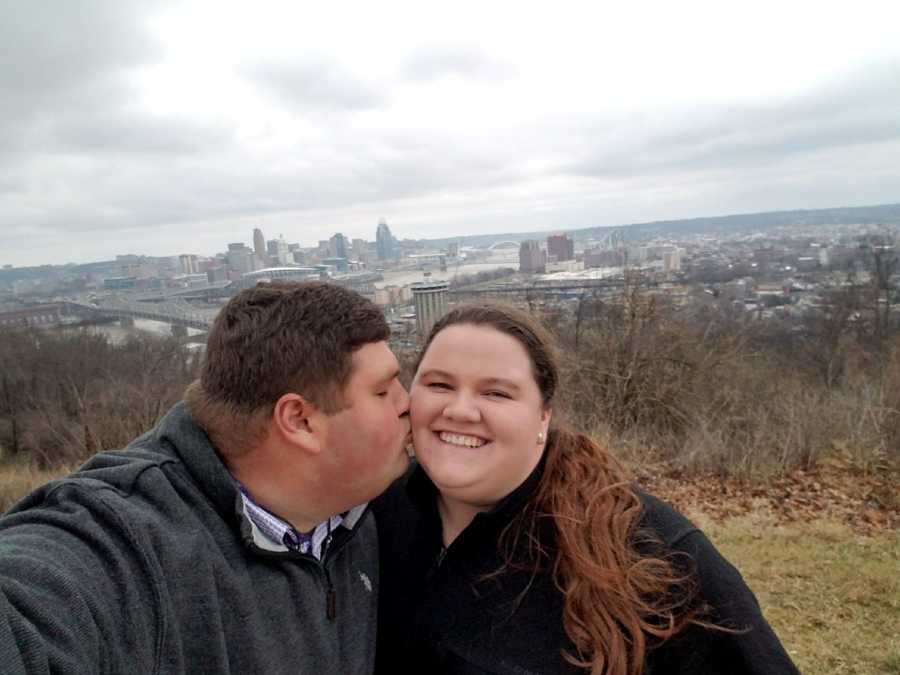 I used to laugh when I heard people had met on Tinder and were getting married. I was a true believer that Tinder was just a hookup site. Never in my wildest dreams did I imagine I would meet not only someone, but the one, on there. It turned me into a believer that you never know where, when, how, or why, but when it is time for you to meet the one, you will. If you haven't found the one yet, don't give up. You never know, maybe they haven't moved here yet from over 1,000 miles away. Have patience and give it time – Life finds a way…"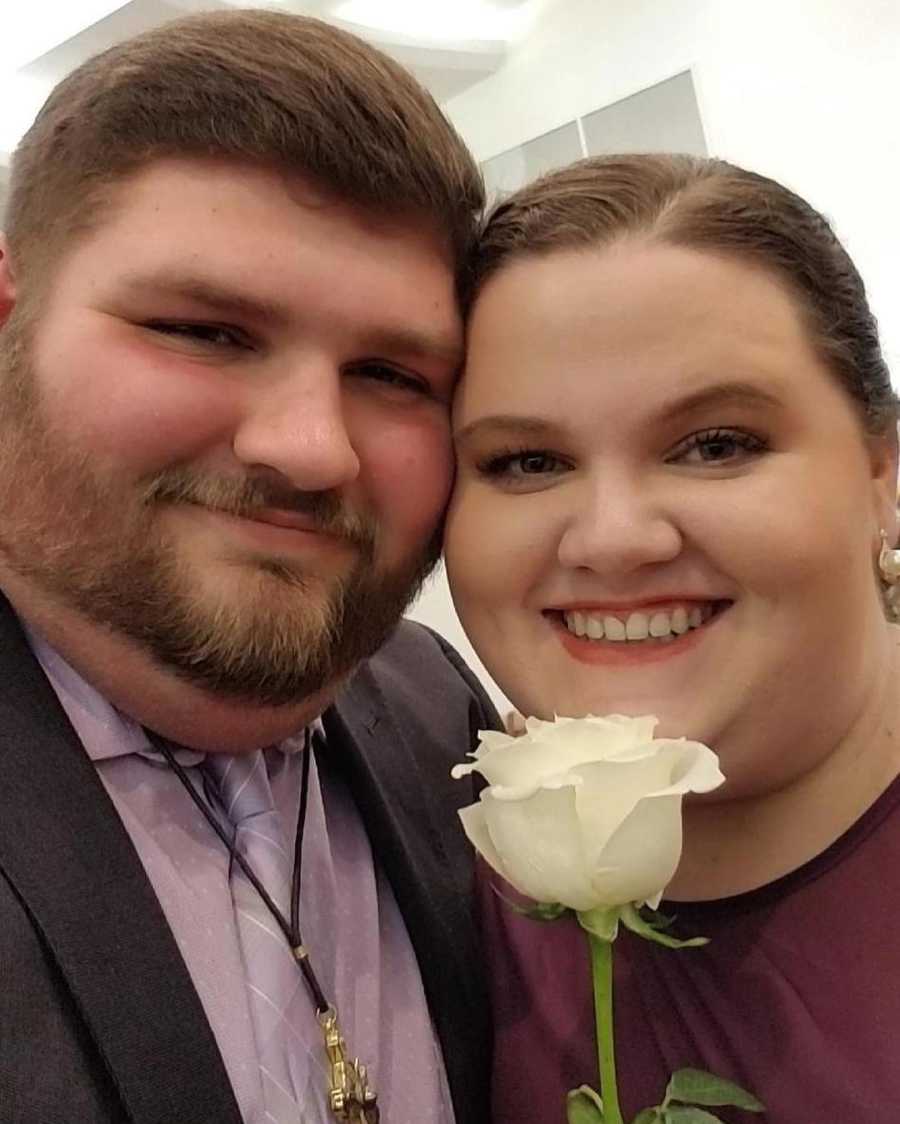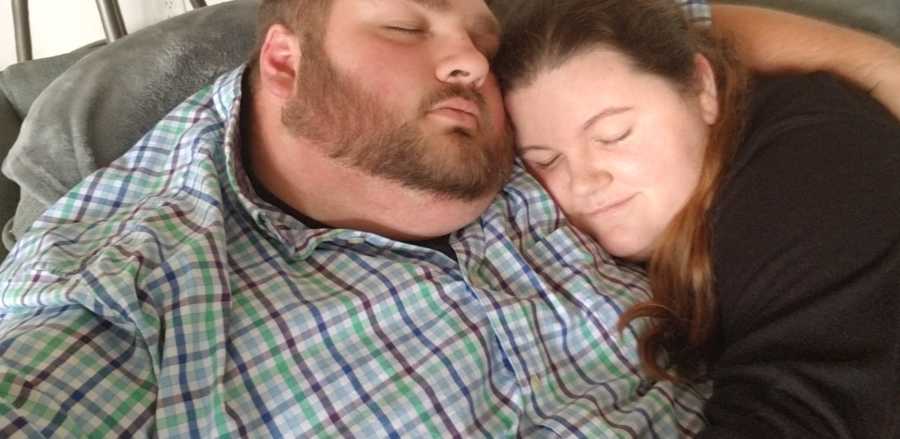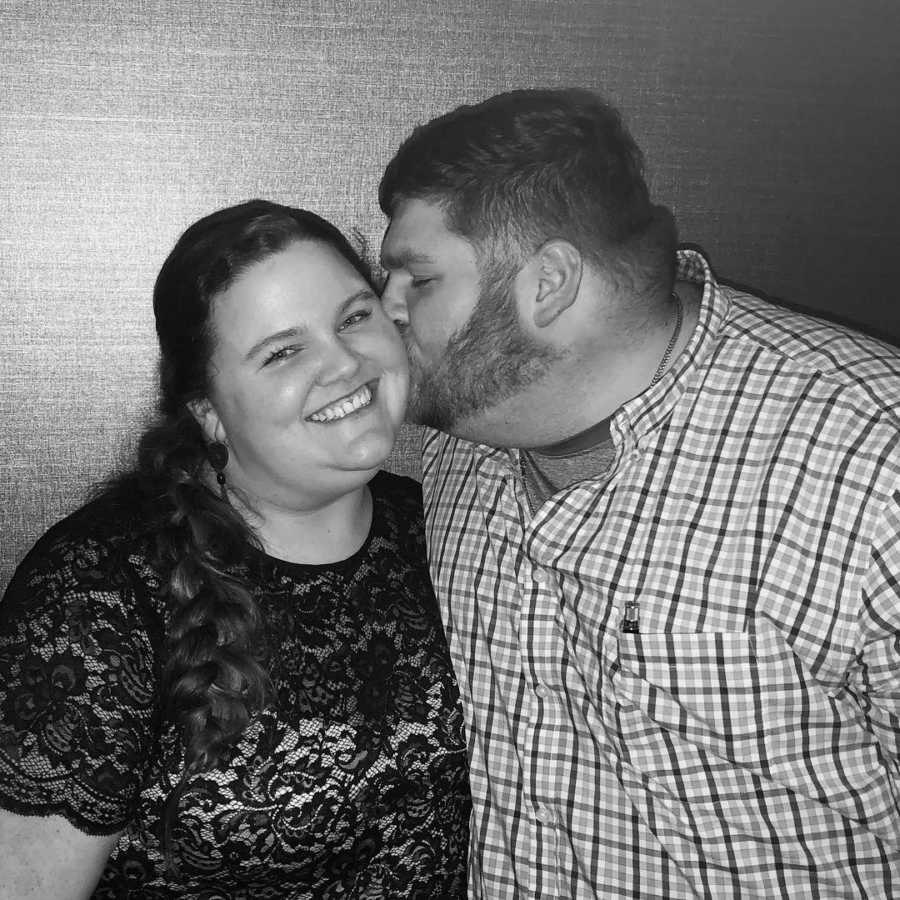 This story was submitted to Love What Matters by Robert Pettit Jr. and Mandy Niesen of Jacksonville, Florida. You can follow their love story on Instagram. Do you have a similar experience? We'd like to hear your important journey. Submit your own story here, and subscribe to our best stories in our free newsletter here.
Read more beautiful stories of finding love online:
'One of my NYPD officers comes in. 'Hey Lieu, you're a single guy. Why don't you try TINDER?' I looked at him and literally laughed out loud.'
Provide beauty and strength for others.  SHARE this story on Facebook with your friends and family.