"In April of 2005, I met a woman named Dannielle through a blind date over the phone. I will never forget that Tuesday evening. There was no FaceTime or Skype available back then. I met Dannielle through a mutual friend. Dannielle and I agreed to simply get to know each other over the phone, and if we hit it off, we would maybe meet in person. Our first phone conversation was five hours and 15 minutes in length. After the second hour, I realized this was the woman I wanted to marry.
While speaking with Danielle, I could immediately tell she was different. She had a wonderful personality and a positive disposition. During the phone call, Dannielle said the word 'y'all' during the conversation. With me being originally from upstate New York and her being from North Carolina, I found the way she spoke to be extremely unique and attractive. In that conversation, Dannielle was articulate and intelligent, when she threw the word 'y'all' into a sentence with such a natural flow to it, I was impressed. Dannielle is kindhearted and a go-getter. We discovered we both played the saxophone, loved dogs, liked going for long walks, and we both loved exercising.
I have learned in life if you really like someone, then you should tell them how you feel. I took a risk and I decided to be forward and respectfully tell Dannielle how I really felt about her. I told her, 'This may sound odd, but I believe we are going to get married one day.' She responded, 'Okay?' while slightly giggling. Toward the end of the call, we both agreed it seemed as if we had known each other for years and we were reconnecting.
We decided to meet days later on Saturday, April 30, 2005. At the time, I realized I was excited. I have learned in life, the way you feel is very important. Feelings and emotions, such as feeling anxiety or excitement, are both interchangeable as long as you choose to change in your mind your preferred outcome. Instead of me being full of anxiety leading up to Saturday, I decided in my mind to be excited.
On Saturday morning, we finally met at Dannielle's college campus, which was located in Greensboro, NC. At the time, she was a junior. While at our designated meeting location, I immediately spotted Dannielle simply based on the physical description and attire she gave me over the phone. I recall Dannielle stating in our earlier phone conversations my voice was very distinctive and it did not match the physical description I gave her. Later, Dannielle told me when she saw me, she was excited, but she did not want to show me just how excited she was too early.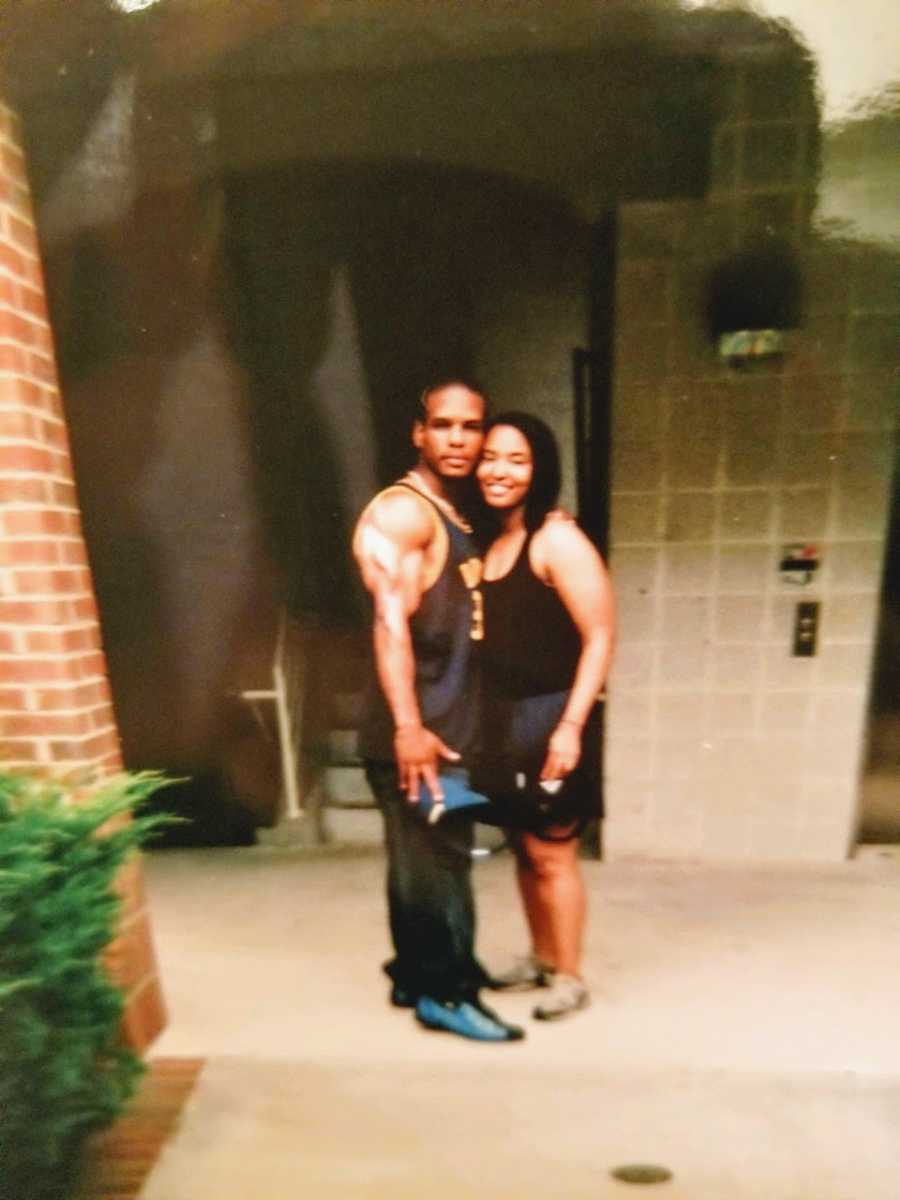 Soon after, we made eye contact. We began to walk towards each other. It felt like a surreal scene out of a movie. The weather was perfect. The wind blew slightly, and birds were chirping off in the distance. I almost tripped on an uneven spot on the ground, but I played it off, hoping she did not see it. Dannielle was hands down the most beautiful woman I have ever seen. To me, she looked like a perfect drawing. The way the sun seemed to beam on her made it look like she was glowing, like an angel or princess from a movie. We both said hello and then hugged each other. It was love at first sight.
As time passed, our relationship and friendship became even stronger. I felt we were the perfect match. Besides just going to dinner and a movie like some other couples I knew, I realized that at a movie theater, a person's attention and focus would be on the movie and not on the person they were with. As we know, where your focus goes, your energy flows. I decided to do something different. I decided to take the time to get to know Danielle. At the time, we were both looking for a serous relationship. I took the time to get to know Danielle as a person. It did not matter what we were doing, as long as we were doing it together.
We enjoyed running, throwing Frisbee, bike riding, and we even played basketball at random parks against men in 2-on-2 pick-up games, and we were undefeated. At the time, I knew I had the perfect woman, and I was waiting for the perfect moment to propose. I thought to myself not only is she beautiful, educated, a great communicator, highly intelligent, and athletic, she was also loving, sweet, and caring. After searching my whole life for the perfect woman, I was very thankful.
In October 2008, we got married, and we were extremely excited! While on our honeymoon in Florida at Walt Disney World, I noticed my wife stopped holding my hand, and it felt as if she pulled away from me as we were having what I thought was a good time. Moments later, she did not respond to me when I asked her what was wrong, and she looked away from me with an odd look on her face. I immediately thought I may have done something unintentionally or something was bothering her. Little did I know she was having a medical emergency in the form of a relapse. Suddenly, my wife lost her balance and began shaking, and she had trouble explaining to me what she was going through. The love of my life was having a medical emergency the day after our wedding and while on our honeymoon. We were both shocked by this sudden change of events.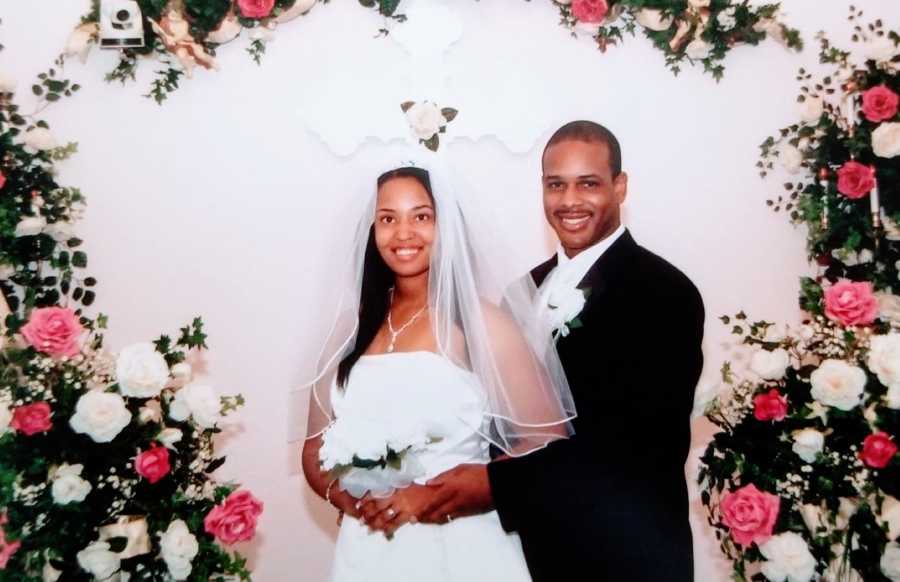 Soon after, we spoke to several doctors and emergency room personnel, and no one had any clear answers for us until we finally drove from Florida to North Carolina to see a specialist. While speaking to a specialist with my wife in a nearby room, he asked me if I could step outside into the hallway so we could talk. The neurologist told me he had good news and bad news. I asked him what was the bad news, and he told me my wife was going to be a vegetable – she will lose her ability to walk and she will never be able to have children. Multiple Sclerosis. I was shocked by this devastating news and I asked him what was the good news.
The doctor had a serious look on his face, but he also appeared as if he had a smirk on his face as well. He then reached for his back pocket and pulled out his wallet. I was not sure what he was doing until he opened his billfold and pulled out a business card to a divorce lawyer and told me I needed to get a divorce immediately. He told me because I just got married and with the way I look, I could be free and I would not have to deal with a person that was going to be nothing but a burden in my life. This doctor tried his best to convince me to walk out of my wife's life forever. Immediately my feelings of being shocked turned into disgust and anger as I told him, 'I will never leave my partner in a fire, and she IS going to walk again.'
I immediately went to my wife as she was crying on her hospital bed and I told her I would be by her side forever, no matter what the circumstance. I told her I would cook, clean, do laundry, do dishes, take out the trash, sweep, vacuum, stay faithful and truthful and by her side forever. I also explained to my wife she was going to walk again and we were going to have children regardless of what the doctor said. I respect medical professionals, but I knew with faith and hard work we would beat this negative diagnosis. Even though the doctor told us she would lose her ability to function properly, I reassured my wife that through faith and perseverance, we can do all things. Soon after, the doctor and several med students entered into the room without knocking. Several med students were blowing their nose and throwing tissue paper in a nearby trash can that was near my wife, as if they were playing some type of basketball game and making a jump motion as the doctor smiled and talked negatively about my wife. I immediately instructed all of them to leave the room.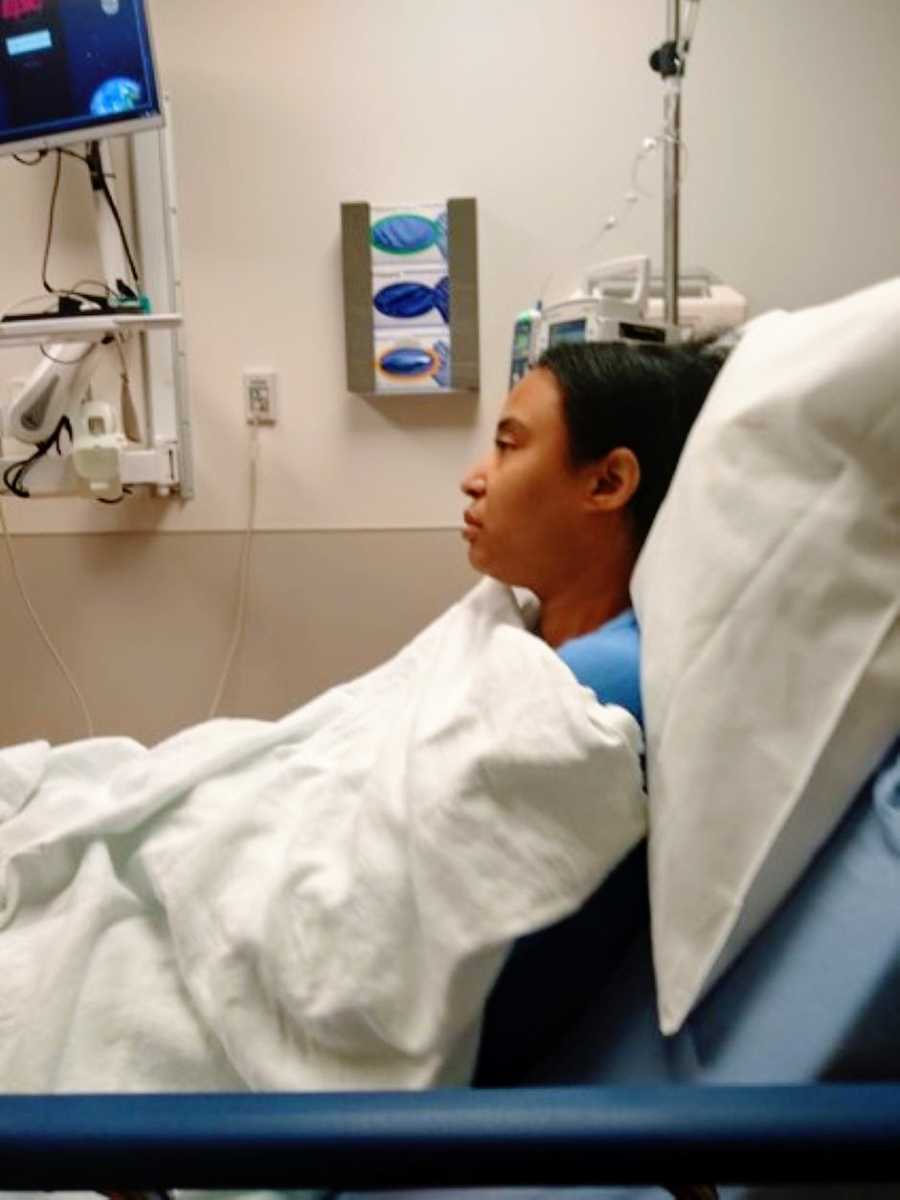 Days later, my wife and I finally left the hospital and arrived home. Due to the strong medication they had Dannielle on and the devastating news, my wife began to feel as if she could not walk. The next day when my wife woke up, I gave her breakfast in bed. She said thank you and had the most beautiful smile on her face. After breakfast, I wanted to surprise her. So, I carried her to the back bedroom I had painted blue. This room now had a name plate above the door with the name Michael on it. In this room, I also bought several toy dinosaurs, trucks, and toy cars. I bought several items I thought a little boy would have in his room, and I told my wife at this point we were going to have a son named Michael.
I reminded my wife of the conversations we had when we were dating about one day getting married and starting a family. I told her we would have a son named Michael and he was going to be extremely intelligent and very athletic. My wife began to cry, and soon after, her tears faded away. I could see her smile. I then pulled out a pair of new running shoes I had previously bought for her. I told my wife she was going to walk again and her and I were going to continue to go to parks and conduct athletic activities, just like we did when we were dating. My wife then began to change her mindset and believe she was going to walk again.
Due to the situation we were going through, I began to study neuroscience and human development. I stayed up day and night. I studied before work and after work. I had experience and education in the areas of intelligence, fitness, rehabilitative counseling and human development. After thousands of hours of research, I created new and innovative personal development training programs. I created techniques I thought would assist her in reducing any stress and anxiety as well as open new neuropathways in her brain. In time, Dannielle started to walk better. After being diagnosed with Multiple Sclerosis, Dannielle lost her ability to write; now after conducting these new exercises, she was able to write again.
I invented training programs and techniques I knew in my heart would assist her. Danielle was determined not to give up. The fire I saw in Dannielle further inspired me to not give up and to continue to create new ideas that would assist her in regaining what MS was trying to take away from her. I developed physical fitness training programs. I also created specialized personal development training. For example, I began counseling Dannielle in any area of her life that was potentially negative to include Multiple Sclerosis. I assisted her in being courageous and challenging any negative or toxic thought she had in relation to her current circumstance and situation. Once we confronted any potential fear or worry she had, she began to free herself from the stimuli that was hindering her from being her best self.
We conducted several exercises I invented, as I coached Dannielle to begin to brush her teeth with her opposite hand. In the beginning, it was difficult, but within days she regained her strength and coordination. In addition, I developed a training program where I coached her to attempt to move only one finger or one toe at a time without moving other appendages. I was amazed at the determination, focus, and level of improvement I saw from Dannielle. The love we had for each other continued to get even stronger. Within weeks, she could write legibly with both hands. Dannielle could also move her fingers individually and move her toes individually, thus increasing the mind muscle connection and developing new neuropathways, which would combat against Multiple Sclerosis. Through much perseverance and faith, we were able to reverse several negative effects of MS.
I recall Danielle telling me she found out most people that are diagnosed with a chronic illness this early in their marriage get a divorce. She thanked me for standing by her side and for assisting her daily. What she did not know was, she was making me stronger. Our bond became so tight, we got to a point where we started to finish each other's sentences. After some time, it was almost as if Dannielle had superpowers. She could retain information like a supercomputer. I would joke around with Dannielle and give her a difficult math equation, and she would solve them in seconds. Dannielle was full of confidence and became the smartest person I have ever interacted with. I was amazed by her every day. Dannielle already had a four-year degree. After being diagnosed with MS, she completed several certifications, and additional degrees to include making highest honors, and she received her master's. In addition, Dannielle went back to work. She quickly excelled, receiving several awards, accommodations, and promotions.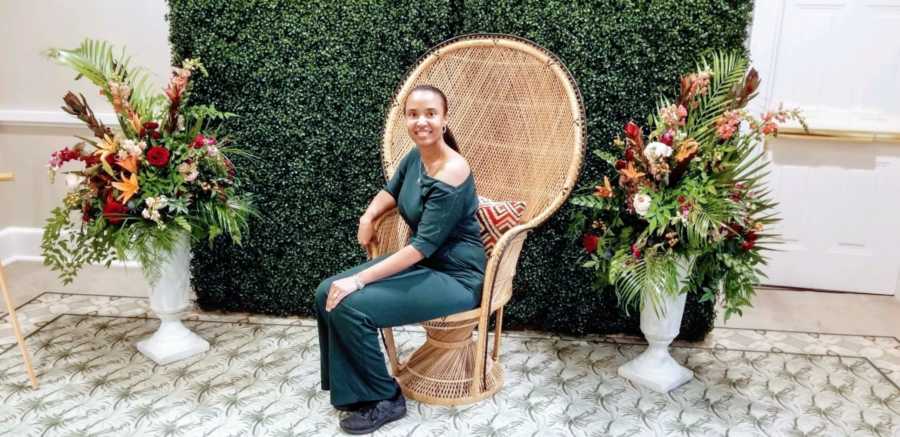 Soon after, Dannielle was feeling odd and we discovered we became pregnant. We moved from North Carolina to Virginia and we had excellent staff members at Bon Secours hospital that assisted us. In July of 2012, my beautiful and highly intelligent wife had a healthy baby boy and we named him Michael.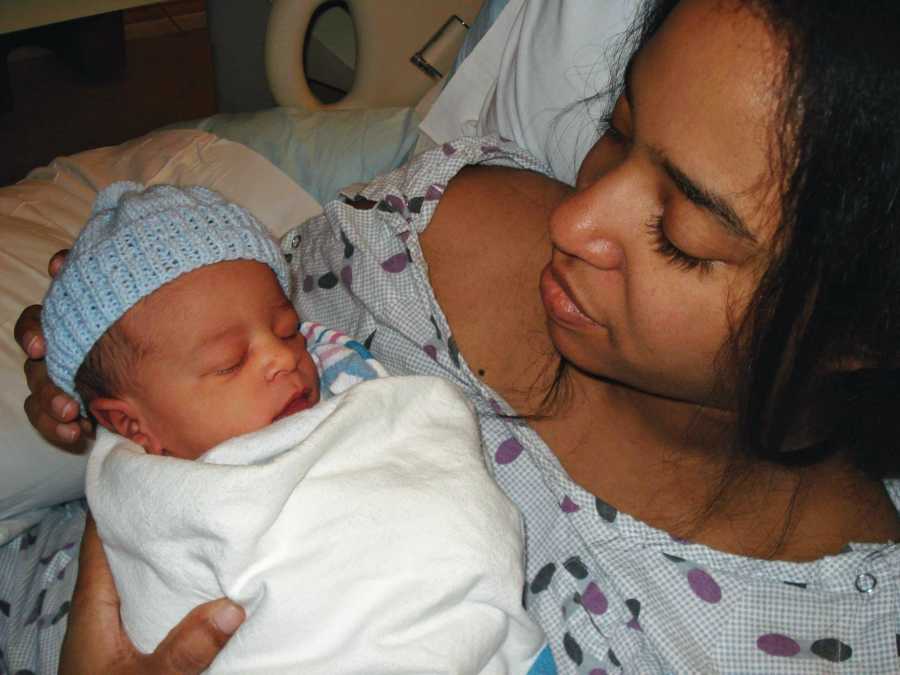 As a husband assisting my wife for over 11 years, and as a father trying to explain to my young son why Mommy could not do certain things outside with him, suddenly, I realized MS was the true enemy. Dannielle is an extraordinary wife and mother. I could clearly see that – even though I kept my promise as I worked hard, provided, cooked, cleaned, did the dishes, took out the trash, swept the floor, vacuumed, remained faithful, and trustworthy – I was not doing enough. I remembered telling Dannielle back in 2005 we were a team. I knew nothing in life changes unless you do something different. I felt additional action had to be taken.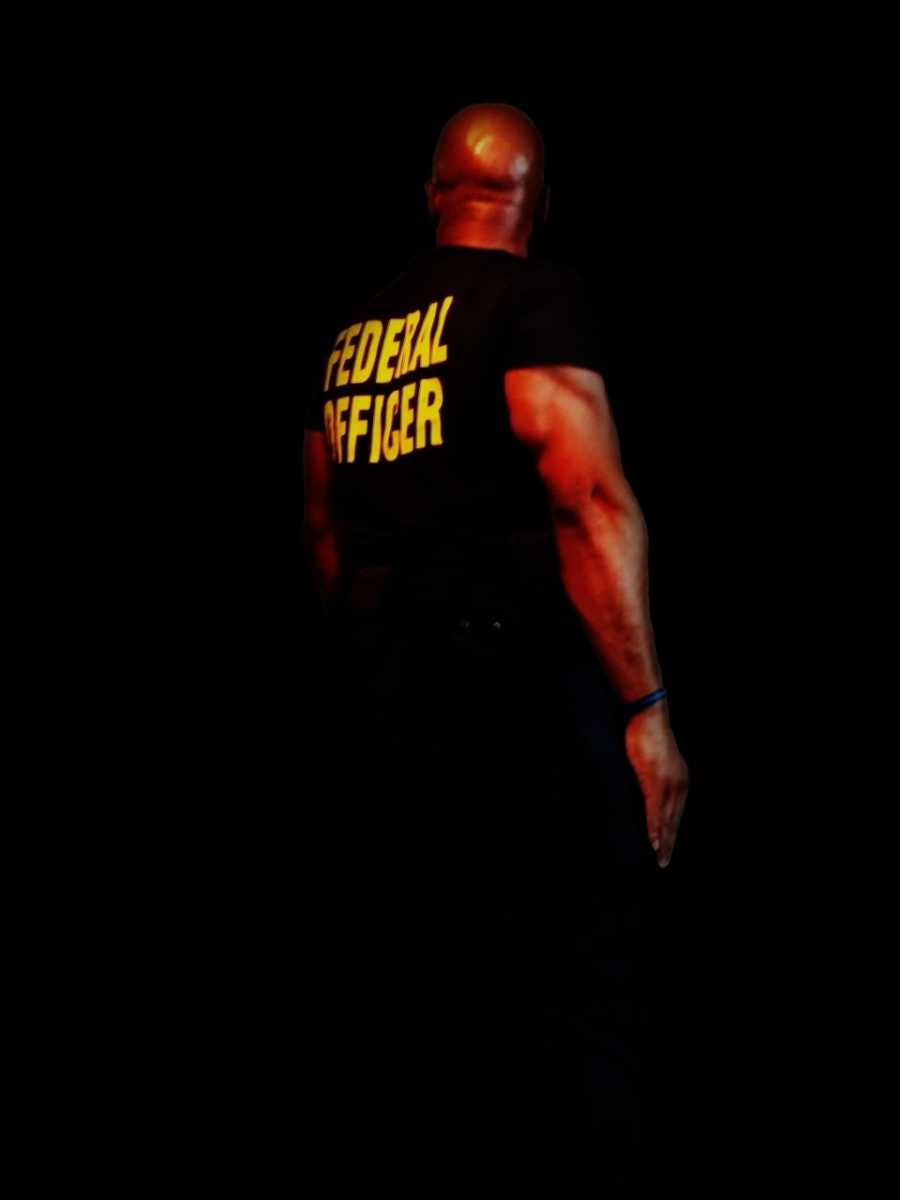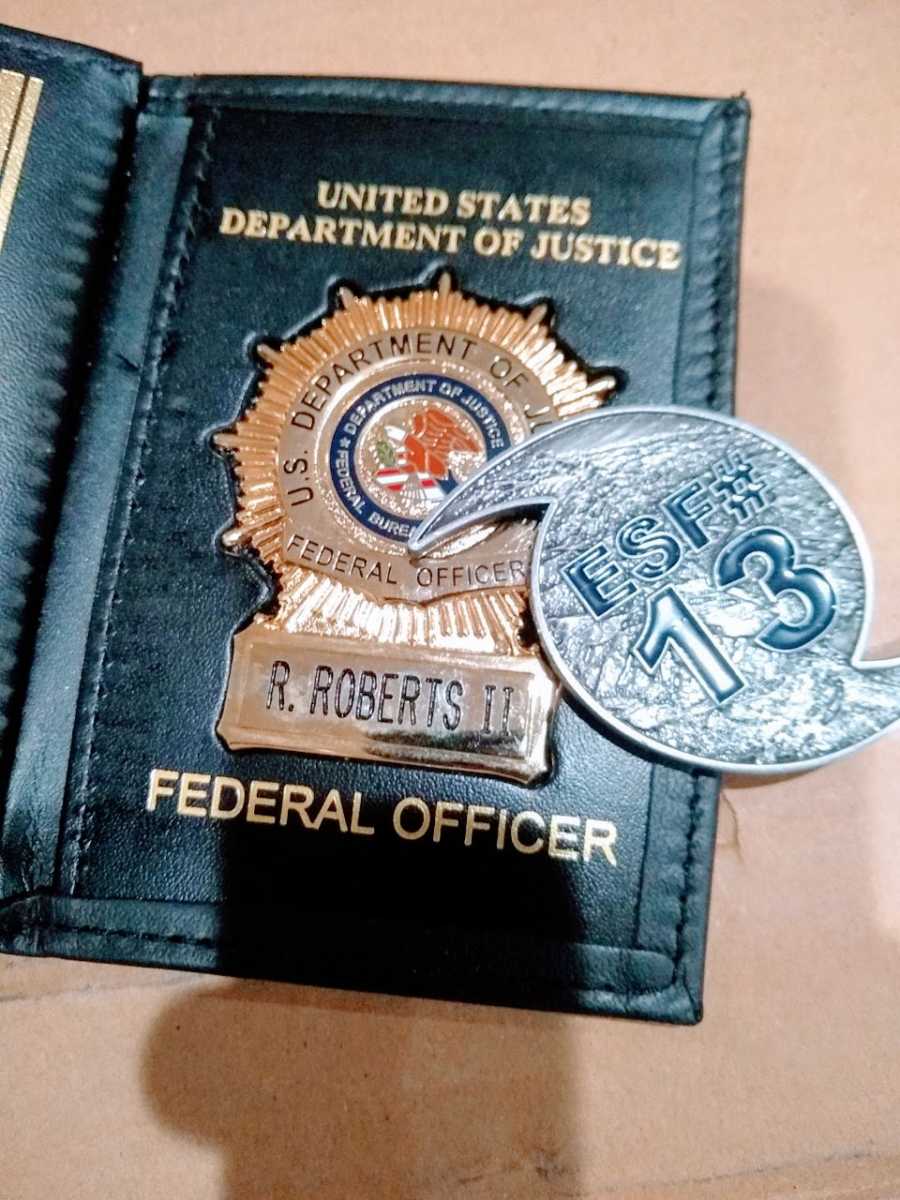 At the time, I worked as a United States Federal law enforcement officer. I was assigned to the intelligence and investigative section of my department, and I was a specialized emergency response tactical team member as well. My young son Michael and my wife did not like my long hours and unpredictable schedule, but they always referred to me as a superhero. I loved serving my country as a federal officer. During the course of my career, I worked with some amazing people. I was honored by my department with different types of awards including officer of the year for my unit. But I knew no job title, rank, position, social status, honors, or awards can compare to being all I could be for my family.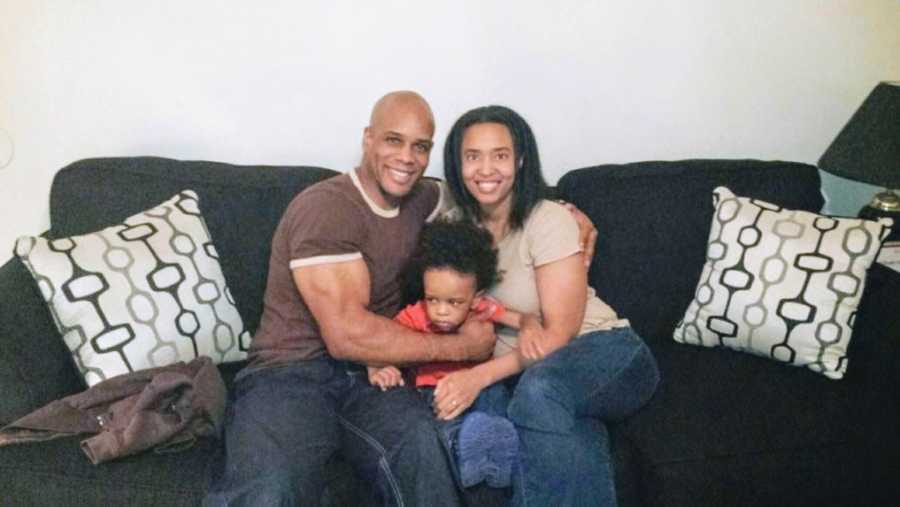 I remember one day, while I was doing some cleaning at home, I found dozens of awards, accommodations, reference letters, and certifications I had been honored with in reference to counseling, corporate leadership, fitness, intelligence, and personal development. I then thought about how I could better assist my family as well as the millions of people around the world. With my background, education, and experience, I wanted to better assist people not only suffering from Multiple Sclerosis, but from chronic illness, depression, stress, anxiety, anger, unforgiveness, hatred, worry, phobias, addiction, childhood trauma, fear, etc. I suddenly realized every person has to face that particular stimulus, situation, or fear that is hindering them from being their best self.
I chose to make the decision to leave the federal government and to start my own company. I wanted to be in a position to better affect a positive change in the lives of individual people. To assist them in understanding that in life, you are going to face stumbling blocks, but we can never let a stumbling block be the end of our journey. With the support of my loving wife, I created a company named Never Stumble Consulting LLC. I thanked my employer for all they had done for me and I gave them a month notice before leaving.
Soon, I could see my wife and son both seemed to be happier because they had a chance to see me more often. I was incredibly happy as well. As a personal development expert, I was able to coach my clients and assist them in overcoming any negative stimulus in their lives. I was humbled and honored to have numerous clients I could assist; some of these extraordinary people referred to me as 'The Problem Solver.' Because of my incredibly unique skill, I was able to provide people and businesses with effective solutions to real problems. I simply loved my family and I loved helping people.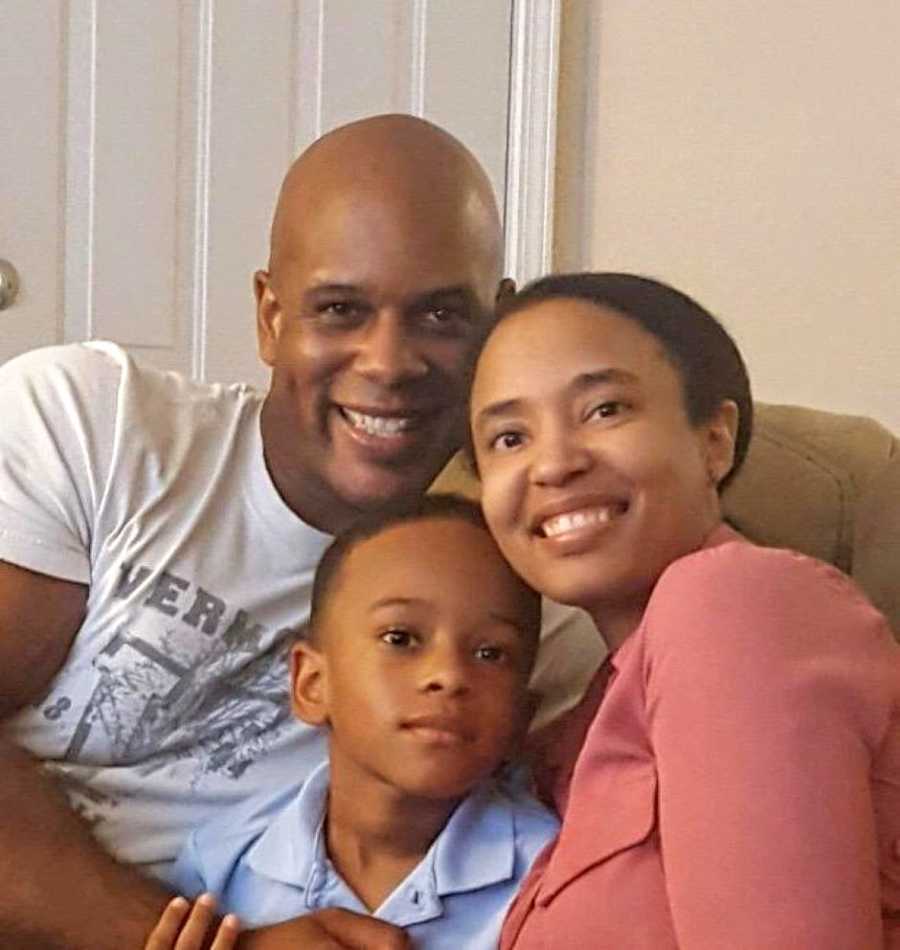 Later, while continuing to fight this horrible chronic disease, I observed my wife waking up in pain as she did many days. I asked her exactly where the pain coming from, and she said, 'Everywhere.' But this particular morning, she informed me it felt as if she had done 100 pushups. I felt her chest and arms and it appeared as if she was under constant stress and fatigue. After assisting her in getting her some ice packs and some water, she told me how her whole body ached. I then carefully listened to her explain to me how her arms were shaking and how she had extreme fatigue. She also told me she felt as if her body was under constant stress and felt as if she just got done working out. Dannielle told me the constant fatigue, shaking, tightness, soreness, and stress was just some of the symptoms she had to endure 7 days a week.
After listening to my wife explain to me in detail what she was going through, I was not happy, and I became even more motivated. I conducted even more research and found there are millions of people around the world that have been suffering in silence with MS for years and some MS Warriors were too embarrassed and afraid to tell anyone because of fear and shame. I discovered many people with MS wake up in the morning to find out they have double vision, or they are blind in one or both eyes,. Some wake up and they no longer have the use of their legs, problems with their bladder, lesions on the brain, severe tremors, migraines, and worse. I found MS causes pain and suffering to millions of people and their families around the world.
I looked at MS as an enemy and a bully to millions of people worldwide. I do not like bullies. I could not stand by and do nothing, so I decided to create awareness of this horrific chronic illness while uplifting MS Warriors around the world and encouraging them not to give up. After studying the human mind and body, I created a push-up called the Muscle to Bone Push-up. To conduct the Muscle to Bone Push-up, a participant would have to first start off by getting in a push-up stance, come down halfway, and hold that low plank position for 5-60 seconds, then push yourself up. Once you push yourself up, you have now completed it.
This is a new fitness exercise that is challenging but possible. When conducting this newly created push-up, the participant would have to battle against two of the strongest forces on the planet – gravity and their mindset. If you do not have the right mindset while trying to attempt the Muscle to Bone Push-up, gravity will win. The Muscle to Bone Push-up gives people a realistic view of what life would be like if they just had to endure one of the many symptoms of MS. I created a push-up that puts you in that place just for a moment, so you can have a real-time feel of just how uncomfortable MS really is. One intriguing thing about the Muscle to Bone Push-up is it is more mental than physical. A participant will not be able to complete the Muscle to Bone Push-up if they do not believe they can. This push-up is so unique in its design, some of the biggest body builders have failed to complete it, but some of the smallest yoga practitioners can complete it with ease. The only way you can complete this push-up is if you have a strong mind-muscle connection. This push up simulates just one symptom of MS, in reference to muscle fatigue, shaking, stress, and the muscle tightness a person with MS has to go through 24 hours a day, seven days a week.
After creating the Muscle to Bone Push-up, I thought about the ice bucket challenge and I also thought about the lip sync battle challenge from the past. They were amazing and I admire the creativity and message. I wanted to create a social media challenge that would raise awareness for the over 2 million people worldwide who are suffering in silence. Multiple Sclerosis is extremely serious; we need a cure. I wanted to create a new exercise that highlights just how serious Multiple Sclerosis is, so I turned it all into a social media challenge called the MS Push-up Challenge where one is tasked with conducting the Muscle to Bone Push-up.
Muscle to Bone Push-up, in many ways, represents the pressures of life. In life, it is not about just how strong or smart you are, it's about understanding every person has to go through a process. Just like a plant turning into coal, and coal going through a process and enduring intense pressure – this is when you will finally have a diamond. I have learned that sometimes it is not about what happens to you, it is about what are you going to accept and what type of mindset will you choose. You can let the situation or circumstance push you down, or you can be courageous and push yourself up.
The love I have for my wife has encouraged me to keep going and create awareness. The MS Push-up Challenge (#Pushup4ms) now has incredible participants in over 15 countries worldwide! I love my wife and cannot thank her enough for her love, grace, determination, and perseverance. I admire and love all MS Warriors, and anyone that has ever been faced with an unpleasant feeling, situation, or circumstance that makes them feel uncomfortable, or hinders them from being their best self. I want to encourage everyone to never let a stumble in the road of life be the end of their journey. I want everyone reading this story to know you are not alone. Stay encouraged, in faith, and know you already have victory!"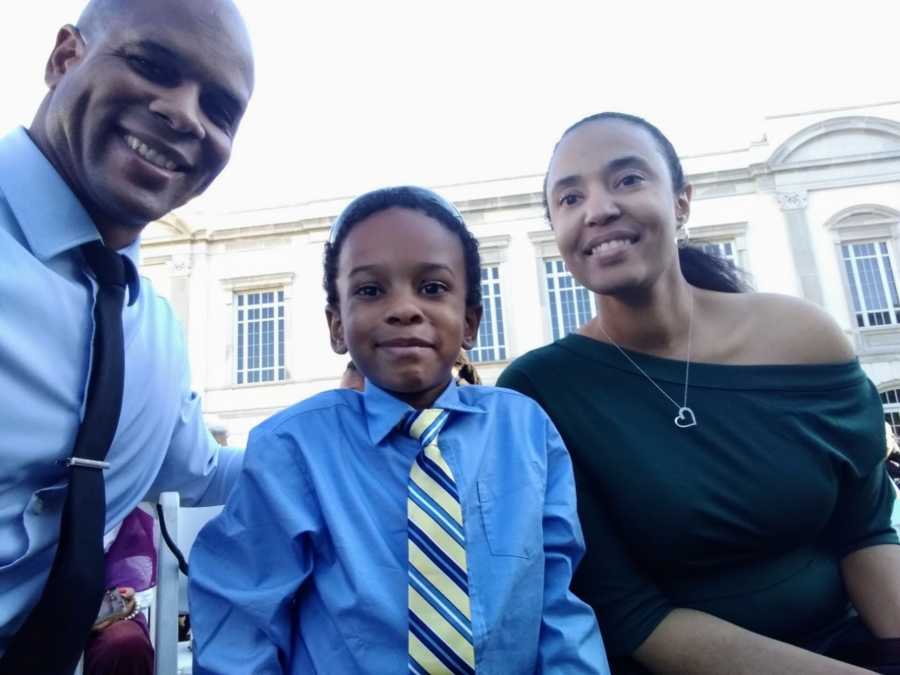 This story was submitted to Love What Matters by Rob Roberts II. You can follow his journey on Instagram, YouTube, and his website. Submit your own story here and be sure to subscribe to our free email newsletter for our best stories, and YouTube for our best videos.
Read more powerful love stories:
'The ambulance will be here soon. Want me to go with you?' He was a stranger, all alone, with a bloody gash above his eyes.': Woman finds man of her dreams in 'random chance meeting'
'My husband was living a double life. I found YEARS of mail in his trunk. He changed the locks, abandoned me in a parking lot.': Woman re-marries 'amazing' man she met on blind date, says 'love always wins in the end'
'I'd ask you out if you weren't wearing that wedding ring.' Newly single, it was the first day of the rest of my life. I had to act swiftly.': Woman divorces after 22-year marriage, finds soulmate in Kmart
'Maryanne, will you marry me?' I stood there, in awe of their love. Hate is just not in their DNA.': Married couple now 'longest living' pair with Down Syndrome, 'It's nothing short of a fairy tale'
Provide hope for someone struggling. SHARE this story on Facebook and Instagram to let them know a community of support is available.