"The coronavirus is a very abstract idea to me. I'm not sure what it means to me yet, although I know it has inspired a lot of fear and confusion for a lot of people. I think, ultimately, that is what has caused this shortage of products in so many places across the country right now. There's nothing about what is going on in our world right now that any of us could be prepared for.
The day this happened, I had stopped at CVS to pick up a prescription and a couple of other random things. I wasn't thinking much about the virus or the rush to the stores yet. I had honestly been avoiding the news as much as I could because it was getting a little overwhelming and stressful, so I didn't realize the gravity of what was going on yet.
I could tell when the man walked in, that he was having one of those days. He just looked exhausted, as any person would be. He asked if the cashier knew if they had toilet paper for him and his sick wife so he didn't have to go all the way to the aisle to check. The poor man looked like he was on the brink of tears. I felt so badly for him. The cashier told him that unfortunately, they would not be able to supply it until the next week. The man sighed and looked at us both and explained his quest to find some. I hadn't thought about the ripple effects of all of this until then. I didn't really think much about extending my offer, it seemed like the human thing to do. I could tell he wasn't sure what to say or whether to accept.
When he looked apprehensive, I asked the cashier to hold my items for me and then told the man if he would like, I would be more than happy to drop off some groceries for him. That seemed to peak his interest a bit more, which made sense given how long he had been looking. I asked him where he had already checked today, and then he finally said he would be very grateful if he could take his wife home instead of continuing to drive around. He said his wife was resting in the car and I offered to walk him back to his car so he could take my information. When we got back to his car, I gave him my phone number and wrote down his address. His wife waiting with a oxygen tank in the car. It had taken him so long to get to the counter from the door and back to his car, I could just imagine the day he had been having. At this point, I could tell the caution to accept help from a stranger was turning more in gratefulness. I saved his address on my phone and told him I would be more than happy to pick up anything else they might need and couldn't find. He said for now, they didn't need anything else.
I don't think anyone was really expecting to be quarantined in their homes for an extended period of time. I said I would be happy to either give him a call or leave the items at his door. I didn't want to make him uncomfortable or feel unsafe. I realized halfway into my offer, it might come across that way. He said to ring the doorbell and tried to give me a $20 bill, which I declined. He insisted a few times, but I told him it would be my pleasure to make sure they found what they were looking for. He thanked me again, and I put his walker into his vehicle for him. I went back and paid for my stuff at CVS, then went on to look for the toilet paper. I didn't really think it was going to take me as long as it did. I figured a trip to Walmart would do the trick. It ended up taking me four stops and an hour to track some down. I bought a jumbo pack for myself and two for them.
It really annoyed me how much of a venture the whole ordeal was because I could only imagine doing this as an elderly person with a sick wife in the car. I hoped my little effort would at least make their day a little easier. I stopped at their house afterward and gave the man a call. He didn't answer, so I rang his doorbell a couple of times. No reply there either, so I left the toilet paper in a bag hanging from their door and called the man again and left a voicemail telling him I had stopped by and he was welcome to give me a call if he needed anything else. About two hours later, he called me and thanked me for the help. He said his wife and him had fallen asleep when they got home from the long day. I made sure to remind him again that anything else he needed I'd be happy to run out to the store for and drop off just like I had done. I lost track of the number of times he said thank you and God bless you.
Yesterday, he called me again and said he didn't think he and his wife should leave the house and asked if I wouldn't mind picking some things up the next time I was at the store. He didn't want me to make a special trip, but I told him it wasn't a big deal at all, and I would be happy to. I wrote down the items he needed, mostly from the grocery store, and had no problems finding everything they needed. This time it was more about them not heading out into the world again. My heart broke for them.
I hope my story reminds everyone how much of an impact a simple gesture can make. I know the man can rest a bit more soundly knowing someone is taking care of some things for him. I told him I would continue to be available if they needed anything. I found myself thinking about if they were my grandparents or someone who I loved who was worried about. I would hope someone would reach out a helping hand to them as well.
Now, more than ever, we need to look out for one another, especially those who already have a hard time just providing the things they need to make it through the day. All the love and kindness I have received because of this really reminds me that simple kindness can really change the world. I will continue to navigate through life this way, and if because of sharing my story one person thinks twice when they see someone in need, then I know I left the world a better place than I found it."
I was checking out today at CVS when an elderly man with a walker came in and asked if there was any toilet paper in the…

Posted by Adam Lucas on Friday, March 13, 2020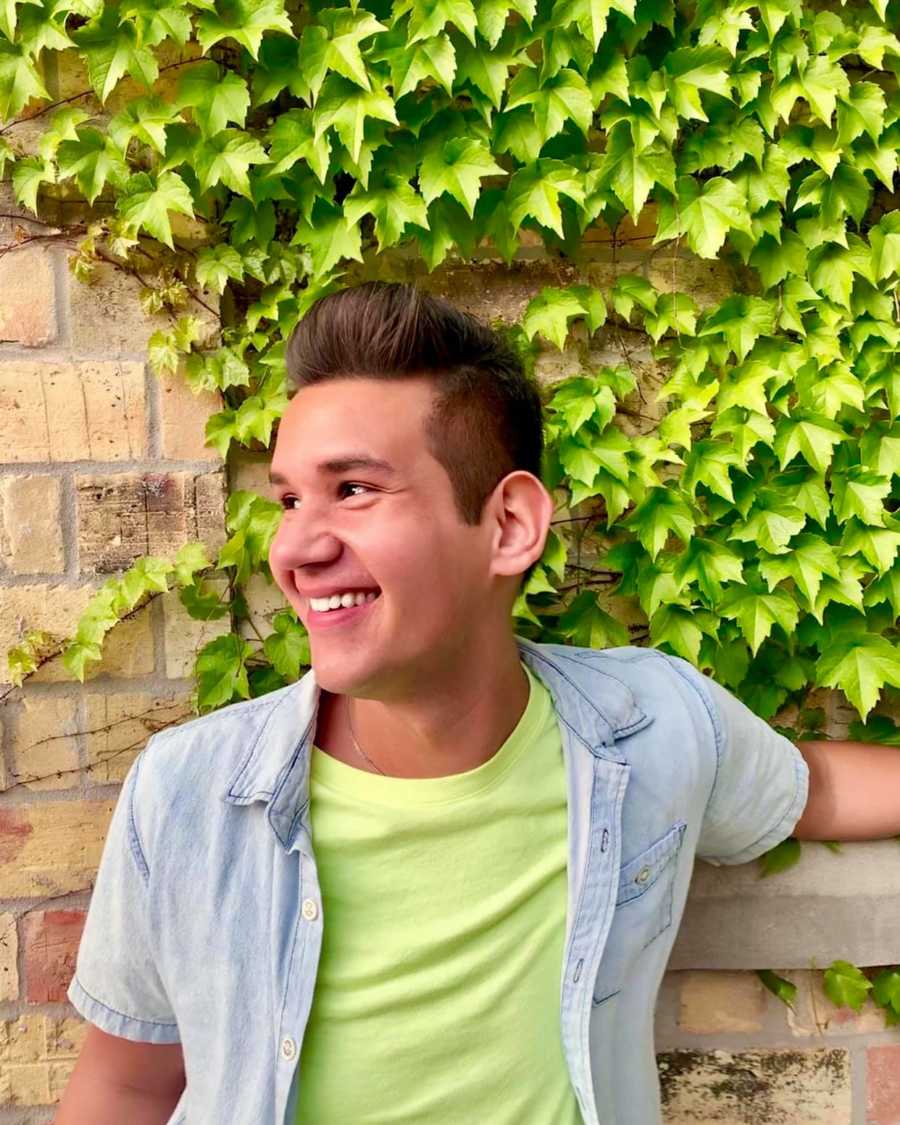 This story was submitted to Love What Matters by Adam Lucas. You can follow his journey on Facebook. Submit your own story here and be sure to subscribe to our free email newsletter for our best stories, and YouTube for our best videos.
Read more stories like this:
'Today I cried. Not because I'm stressed out or scared. I cried because of a 92-year-old man.': Woman says 'forget about the 75 rolls of toilet paper you think you need and think about the 92-year-old man'
'An 80-year-old woman cracked her car window and explained, in tears, 'We're afraid to go in the store. We don't have any family to help us.': Woman urges 'offer help to anyone you can' during coronavirus hysteria
Help us show compassion is contagious. SHARE this story on Facebook with family and friends.