"Life is a beautiful mess full of countless blessings and relentless trials to endure that are designed to transform us into the unique souls we are created in His image to be. When you find your true soul mate, the one created specifically for you, you have found a rare gift that is to be valued beyond all others. This is who will support you, love you, work with you, and be your comfort through everything thrown at you. I've discovered the only way to navigate through the joyous times and storms with contentment and peace in my heart is relying on my faith, knowing God provides in His timing, and to never give up hope! I was blessed to meet my husband, Stephen, 17 years ago. Together we have faced many difficult trials, but they've only made us stronger. We are highly favored and blessed.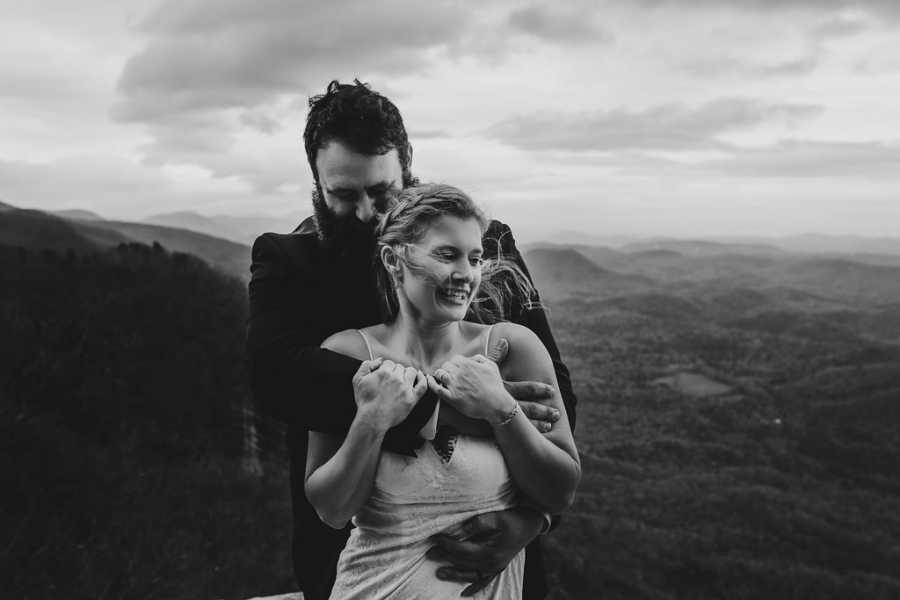 As I look back over my 39 years, I see God had a plan and reason for all things, even the difficult ones, that have taken place. My life started out coming from divorced parents by the age of 4. My brother and I grew up with an alcoholic father and a mother who wasn't present much until we were older. I was raised by my grandparents and others who chose to step in. As difficult as this was, it prepared my brother and I to be the best parents we can be. Our children will never have to question our love and support for them. We broke the cycle!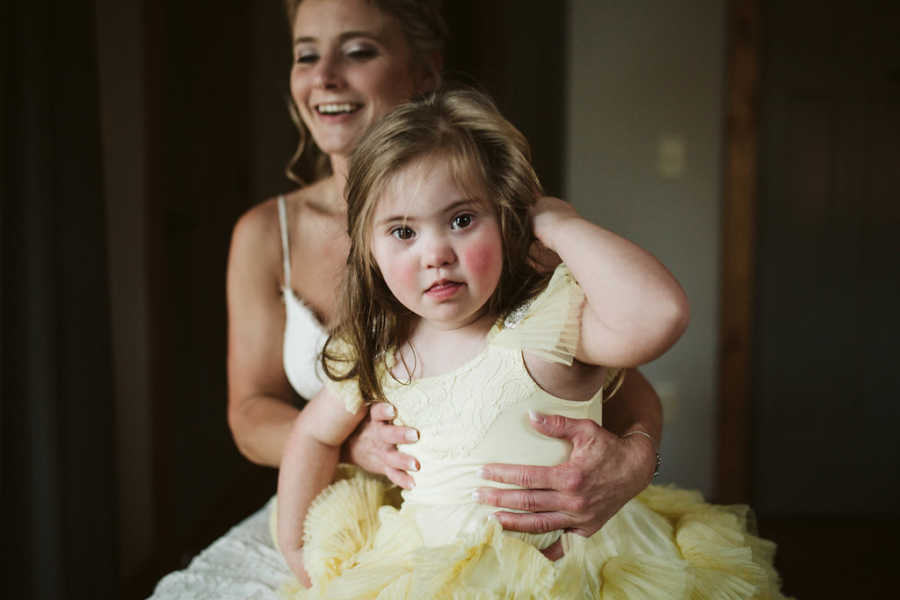 I was a high school honor graduate and planned for a degree in Business Management. All of that changed when I began my path to addiction in college. It started with alcohol and spiraled out of control for nine years, off and on. During my break from school, I came back home and met my husband at 22 years old. We traveled dark roads together, but at 25 years old, God blessed us with a beautiful blonde haired, blue eyed, healthy baby boy. Our love for each other and Drake was the glue that brought us back together after a four year break apart, which began right before Drake's second birthday. True love never dies! During our break, I hit rock bottom many times. I was in and out of jail for manufacturing meth, went into an unexplained diabetic coma for days, and lived a miserable life addicted to drugs. Rock bottom for me was finally getting picked up for a warrant at a house I was staying at with drug addicts, and realizing that life wasn't going to get me anywhere if something didn't change. I was so sick and tired of feeling sick and tired every single day. I KNEW I had much more potential than I'd been allowing my actions to show. My son needed his momma and I needed myself back. After doing almost every drug out there for many years, I detoxed in jail for 15 days and came out to never do them again. It's only by God's grace and mercy on my life I'm still here today. I have been clean now for nine years!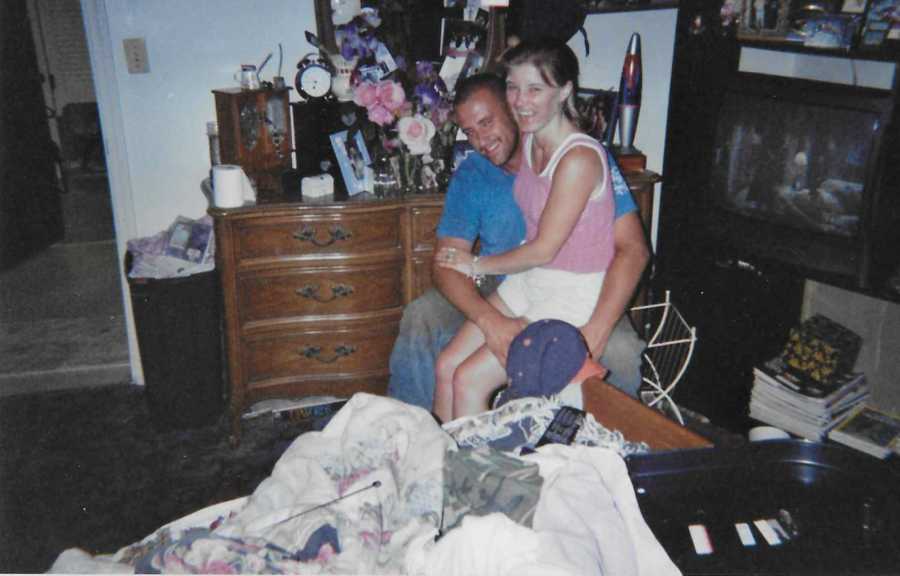 Stephen and I were living a simple life and enjoying our family when I found out at 34 years old that I was pregnant, and our precious girl was going to have Down syndrome, also called Trisomy 21. At first, I was devastated and felt my baby was being punished because of all my bad choices in the past. Little did I know at the time, Brielle was going to be the most valued blessing God could give our family, friends, and community. No one tells you the positive ways your life will change. She was born in March 2014 and has opened our eyes and hearts to a new life full of the purest love, endless hugs, the ability to slow down and enjoy the smallest things and accomplishments, and the value of putting in continuous work.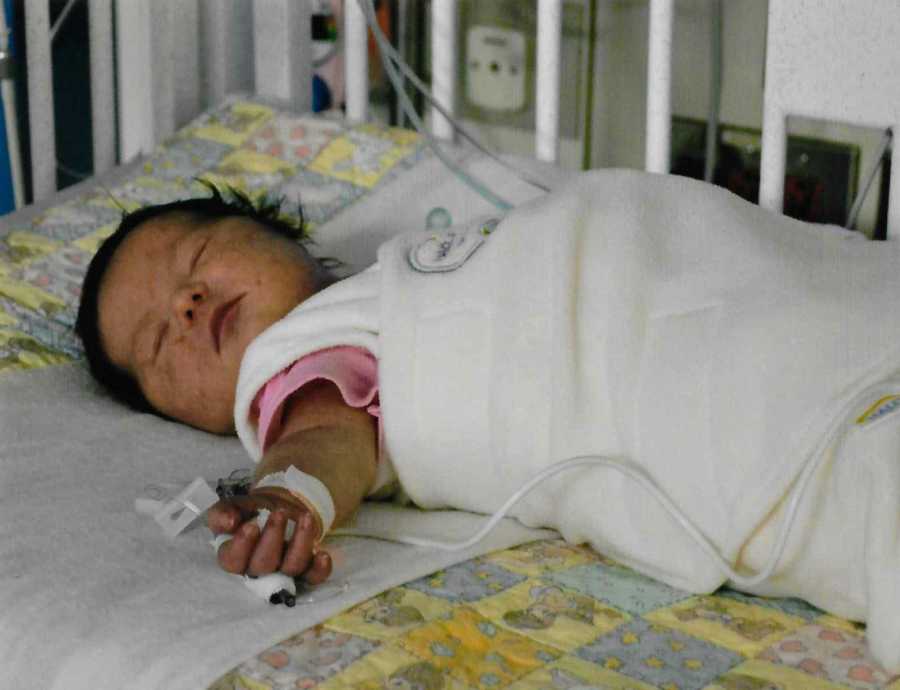 She has been one of the most challenging journeys I've ever faced with her strong-willed personality, endless doctor appointments, and just accepting things won't always go as I plan. I've learned to enjoy life through her eyes, pray a lot, and trust God will always answer how He sees fit. It's not easy, but so worth it. She is our angel on earth. We are highly favored and blessed God chose us for her parents. We take it one day at a time as a family.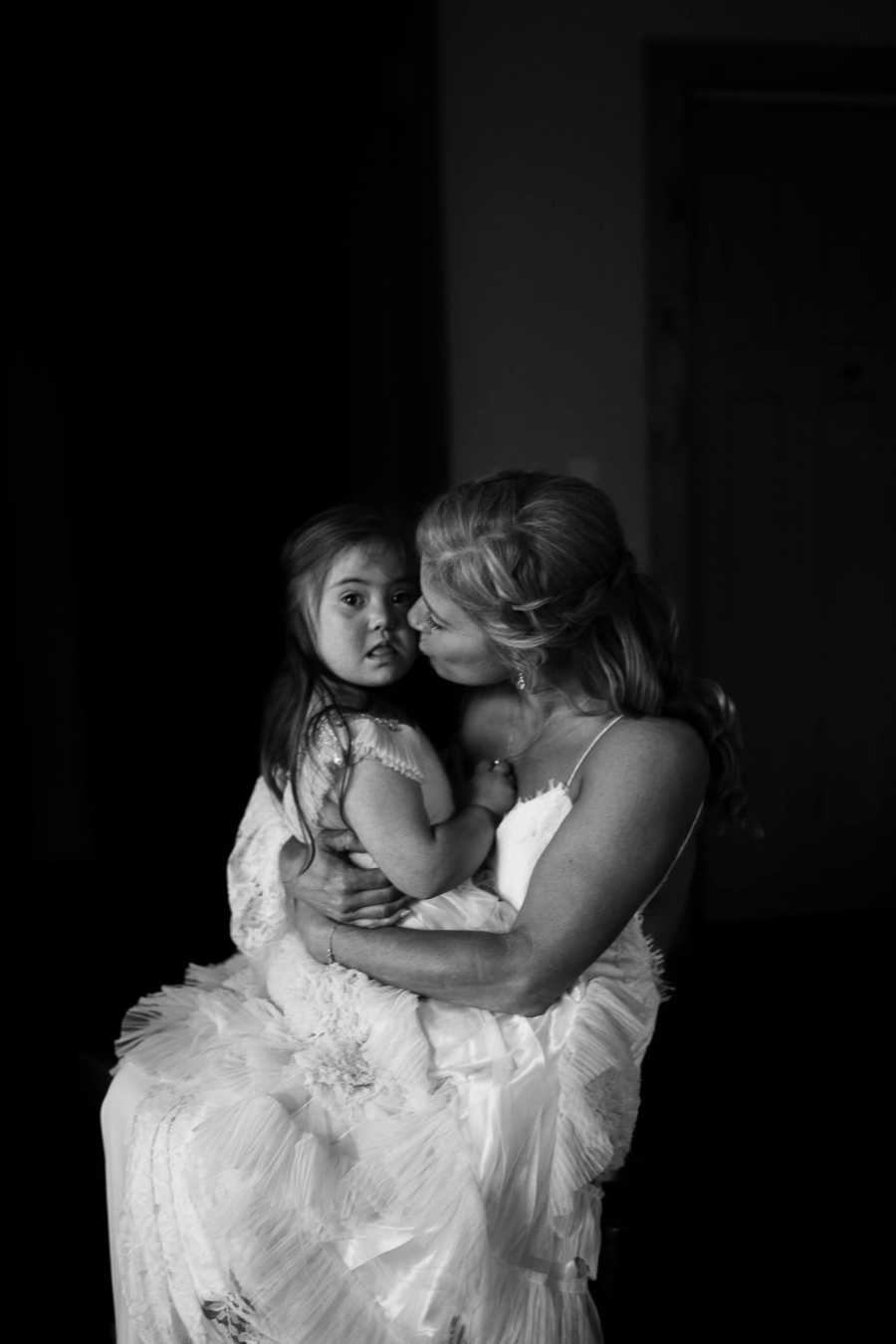 The kids and I found our home church, Iva First Assembly of God, in April 2014 and it's the most loving, accepting church family I could've asked for. In July 2014 while at church, we got a call that our home was on fire, which ended up a total loss. When you get right for God, the devil will attack. However, what God allows us to lose, He will ALWAYS restore and replace tenfold. With help of family, friends, our community and home-owners insurance, we have much better values than we did before the fire. We all learned the value of our lives and not material possessions. The fire happened during nap time, but God made sure we were protected at church. Stephen and I grew closer and were each other's backbones.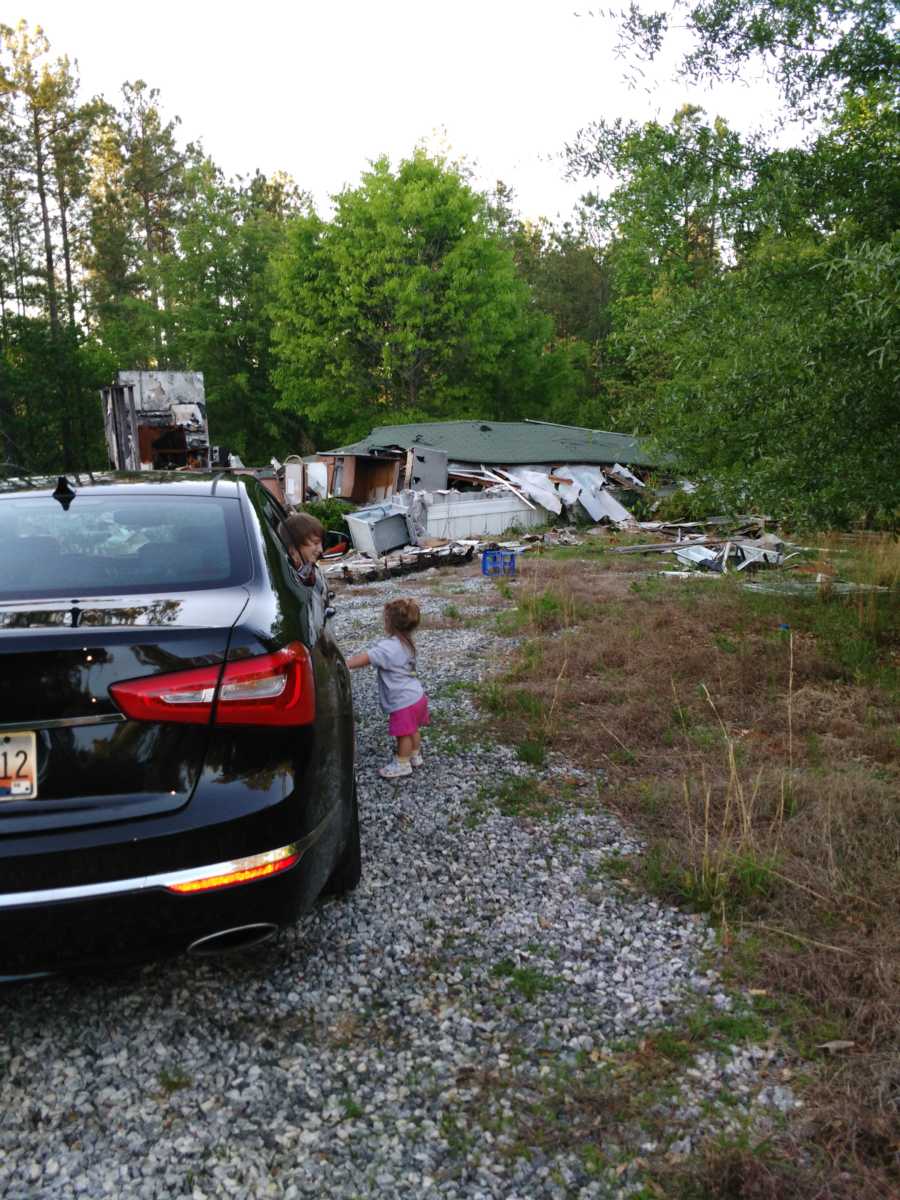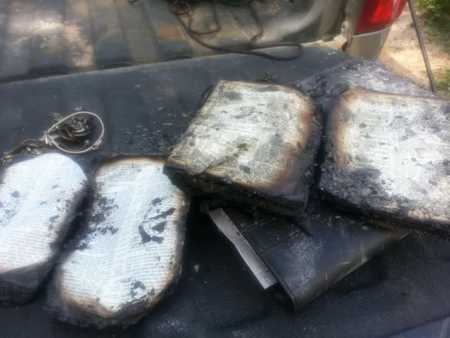 The next few years, we dealt with more loss than we cared to, but we have done it with grace, strength, and a humble spirit.
In October 2015, my daddy passed away in his sleep. Losing a parent that's been there your entire life through the good and bad, and always the one with an answer whether you wanted to hear it or not, is difficult. My daddy was an alcoholic until he died, but I realized he loved me (even though I never heard it), and was always there if I needed him. I learned to accept him for simply being him regardless of his addiction. I'm so thankful I finally knew he was proud of me and we saw eye to eye on many things. He taught me to be real, strong, and to stand up for myself. People will accept you or they won't, and that's okay. I'm thankful he no longer battles pain and addiction, even though we all miss his crazy self terribly.
Then the following year in September 2015, we had to put our 14-year-old pit bull to sleep due to health issues. Brutus was like our first child.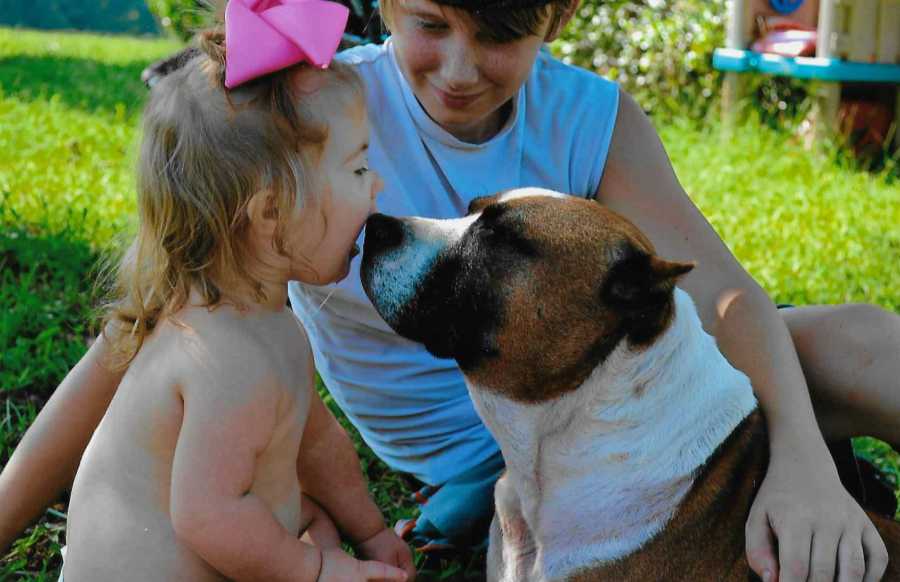 On July 23, 2016, at eleven weeks pregnant and on our way to a family vacation, we suffered the pain of a miscarriage. Stephen and I faced this head on with our heads held high. Even in the midst of severe mental and physical pain, I knew God had His reasons and He never makes mistakes. Through the comfort of the Lord, support from each other, and the prayers of family and friends, we came out even stronger yet again. God knew I had enough on my plate with life already and for His reasons, He needed our angel with Him more than we did. I never quit on life, my family, and our church. We accepted it and moved on as we had to for our peace of mind.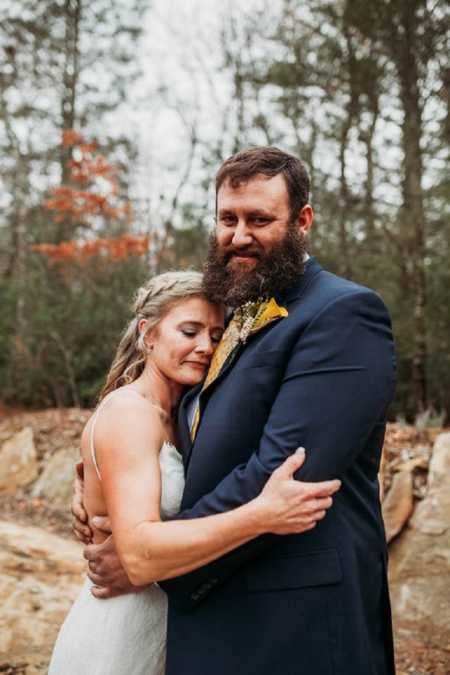 No matter what trials have been placed on us and what we've lost, what we have gained far outweighs the loss. We've battled life together and God has never left my side through it all. Anything or anyone that has ever been taken from us has always been restored with much more than we deserve. The most valuable lessons tend to come from the most difficult trials, and for this I remain grateful for the life we are blessed with.
We decided to finally make it official for us, our children, and in the eyes of God, to get married on April 7, 2018. I planned the wedding in a few short months, and it turned out to be the most beautiful day filled with love and happiness for Stephen and me. Once I saw photos of Pretty Place online, a chapel high atop the Blue Ridge mountains in South Carolina, I knew that's where it had to be done. It was perfect. God's beautiful creation in one perfect spot!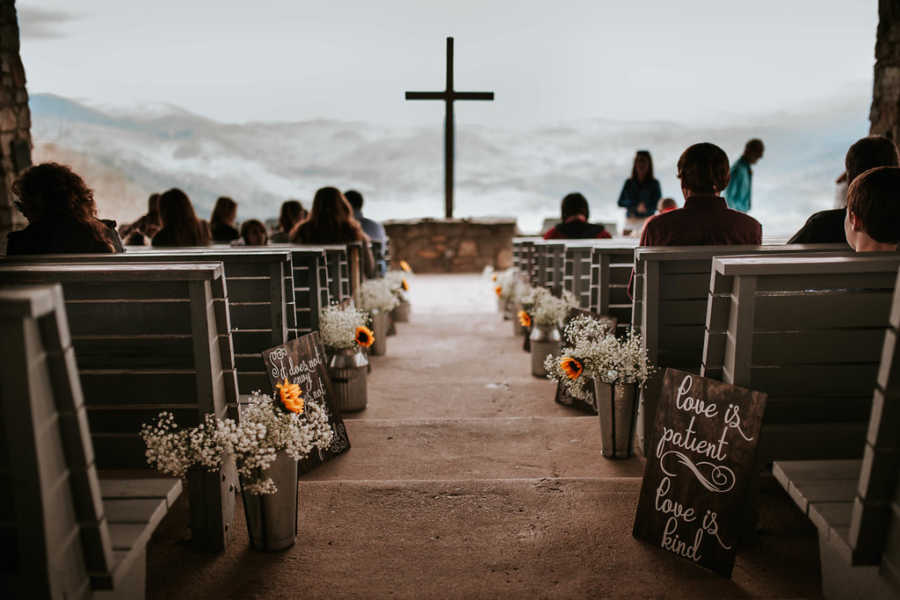 I feel we started from the bottom and knocked down many mountains to get here. What better place to do it than on a mountaintop on top of the world? We are finally on top of our mountain and it's taken 17 years to get here. The cross made it more significant to me because if not for Jesus' crucifixion on the cross, we wouldn't be here to enjoy a blessed, content, and happy life together as a family. It was a beautiful place to celebrate our love for each other.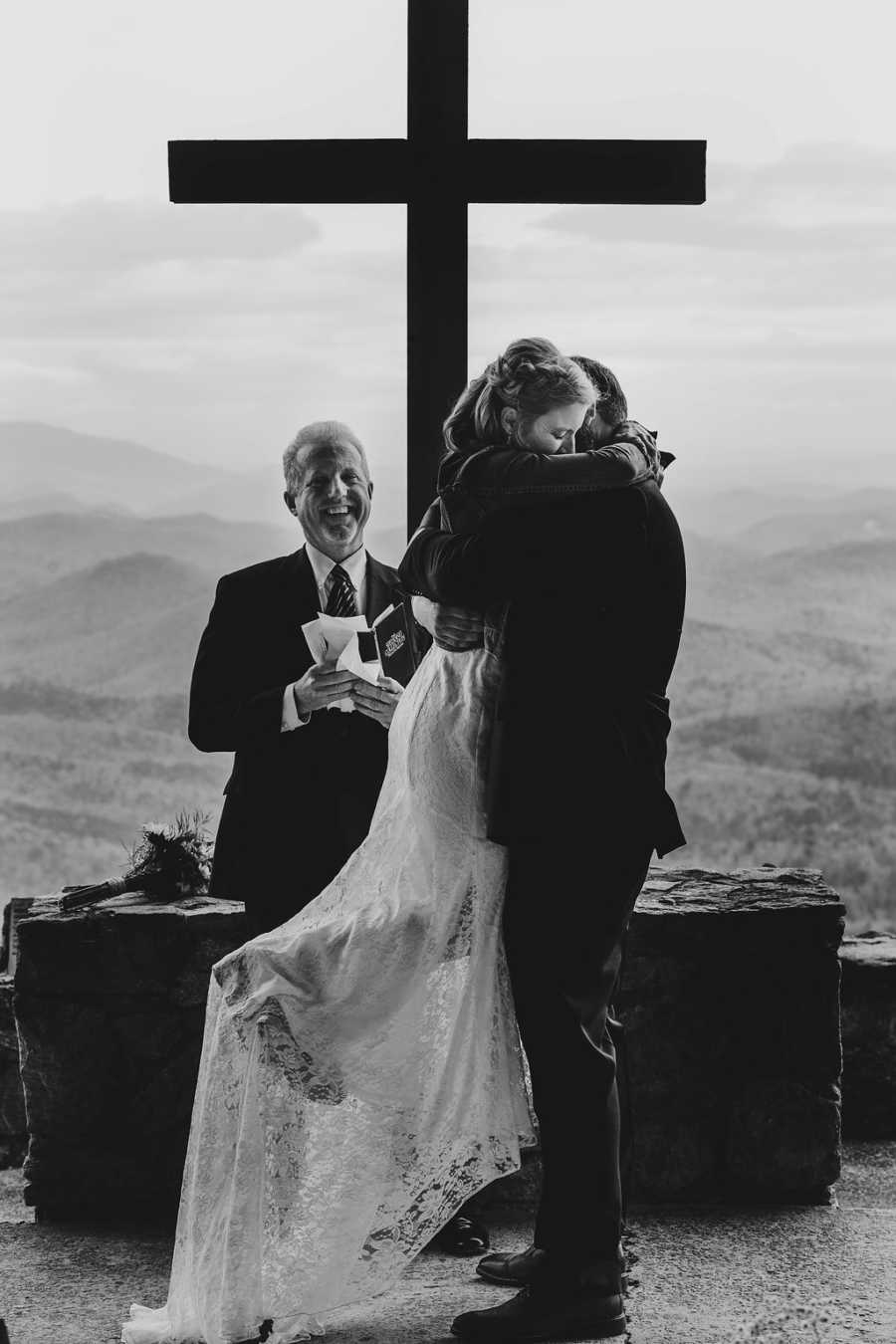 We are living proof that true love never fails. With God and love in your life, you can move any mountains put in your path. Just trust in God, pray, and always work on your relationship with the one you love. Nothing good comes easy!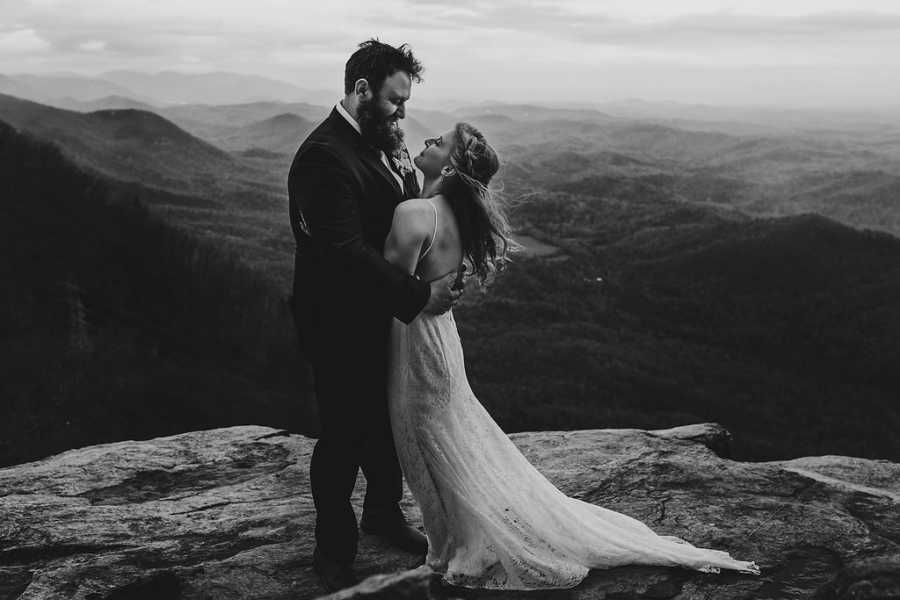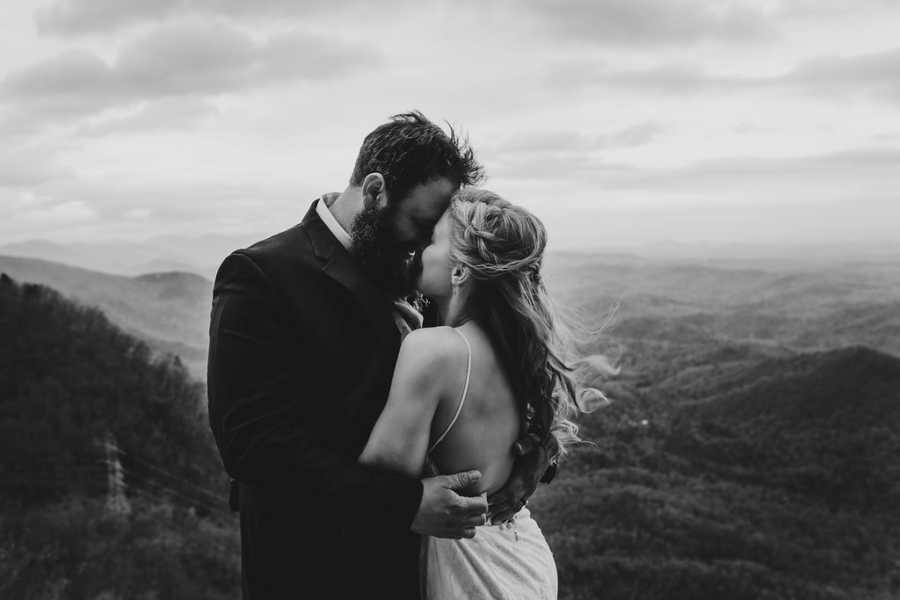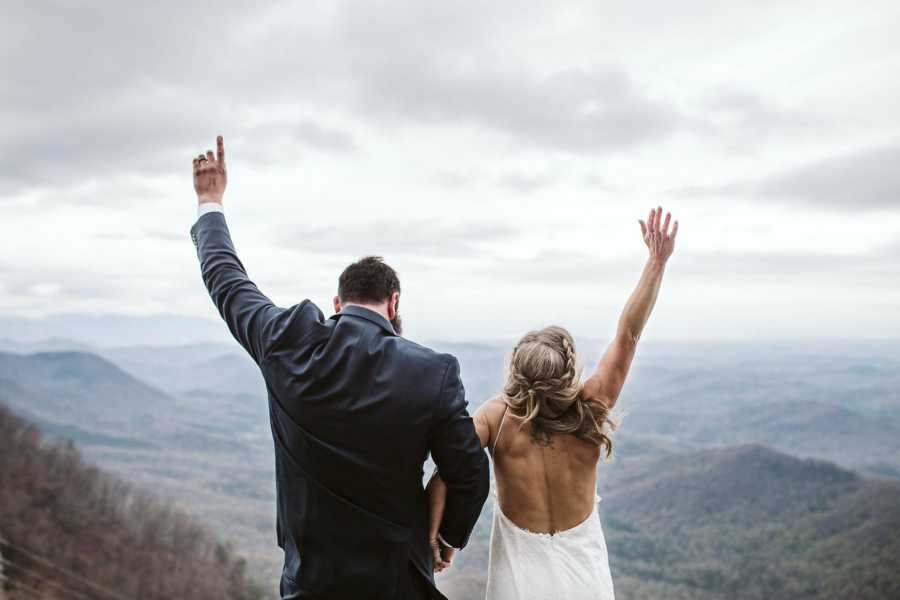 This story was submitted to Love What Matters by Tasha Dudley, 39, of Iva, South Carolina. Submit your own story here, and subscribe to our best stories in our free newsletter here.
Provide beauty and strength for others. SHARE this story on Facebook with your friends and family.