"'Yo, B let's hang out and get cheese fries tonight. Group date.'
There was only one more week before Chris graduated from our tiny Christian college and he had been bothering me to 'hang out' for weeks. So, when he asked me on a group date, I said sure. Mostly because I felt bad but also because…YOLO. Except the group never showed up. Just Chris, myself and some other guy.
And the other guy was fine.
I didn't want to be that person that stood everyone up or left early because it was lame. So, I made small talk – joked around through the butterflies and even more awkward pauses. And, got in the car.
Maybe you can guess: it was an awkward car ride. Chris drove and kept yelling 'guys! I think we should tell each other our life stories!' Because… reasons. So, we did. Maybe it was because Chris was one of those people who obsessed over the little things and we knew he wouldn't stop asking. Maybe it was because we were exhausted. Maybe it was because it was a full moon. Maybe it was because we were headed to a sketchy truck stop at midnight in Kansas for cheese fries and we looked like a Diversity Promotion Ad – white, Black and Indian, so YOLO? Whatever it was – there, in the dark car, faces awash by incoming headlights and starlight, we fell into that easy cadence of togetherness, fell into easy laughter and tears; and, unfortunately for Chris, I fell …for the other guy: Ian.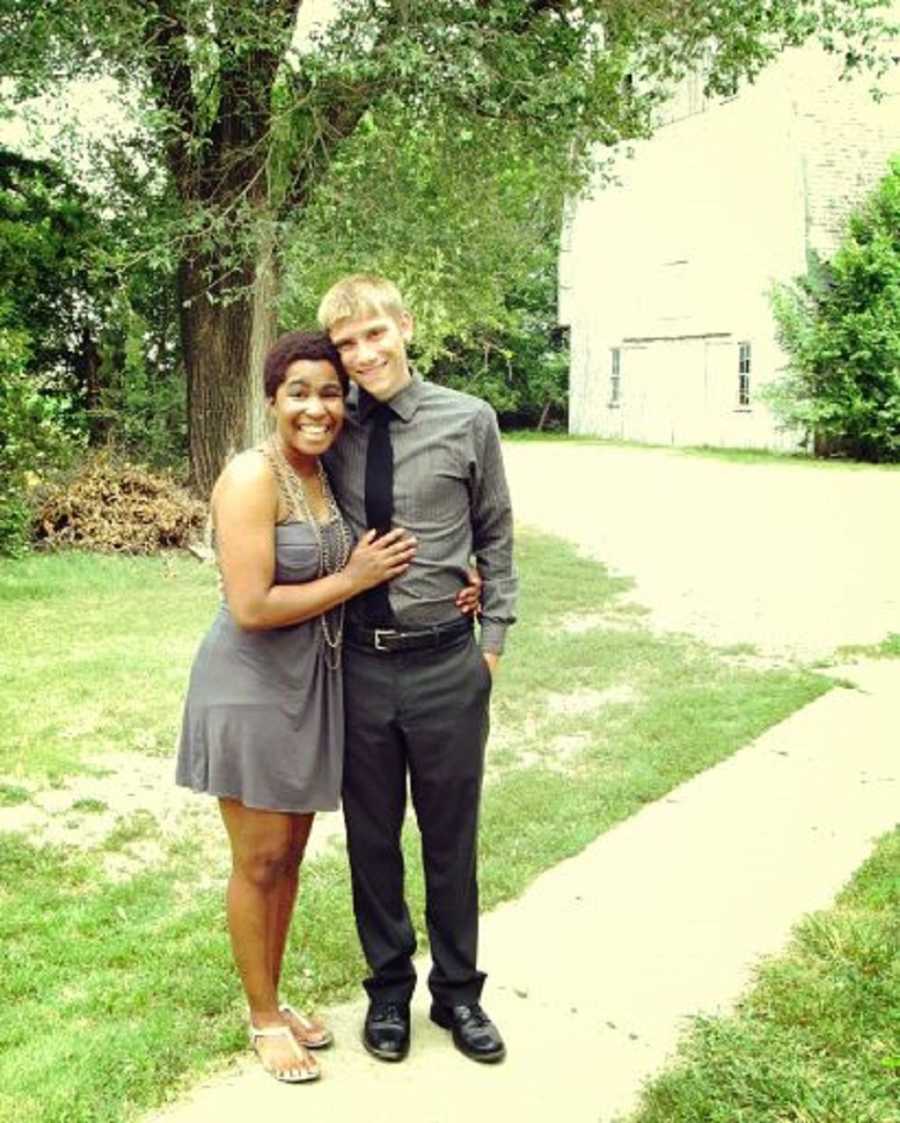 Ian and I fell in love over midnight cheese fry runs, rooftop stargazing and late-night strolls through the local arboretum. We dated for almost three years – two of the three were long distance. We laughed and cried together, and we had hard conversations about race, family, politics and religion. To be honest, we still have them.
After all, we sound like the beginning of a bad joke: A Black, Transracial, Mennonite Adoptee and a White Mennonite Midwesterner walk into a bar…
There was a lot to talk through. And, as the way of all relationships: there still is.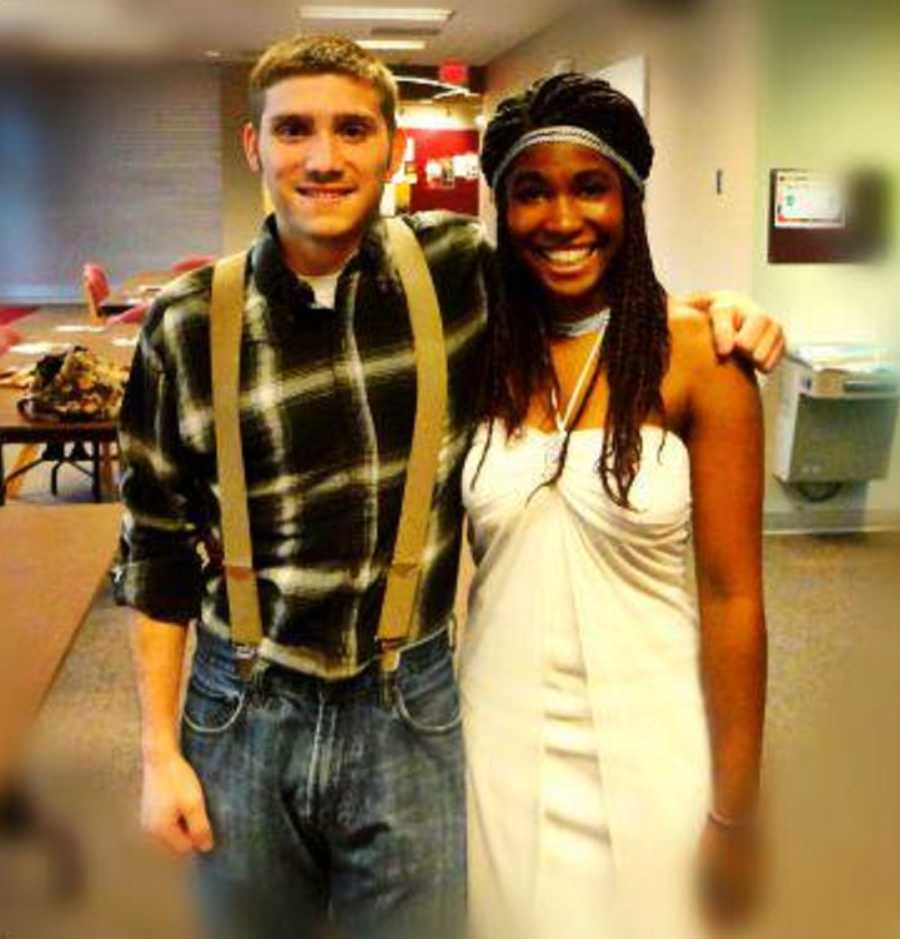 Learning to parse through decades of doctrine, culture, theology and politics takes time and commitment. It also requires grace and a willingness to honor the journey. The beautiful, sacred, radical part about relationship is learning how to navigate this gritty, wondrous, total human life together.
As Mennonites, we discuss our faith journeys and faith commitments toward our church and communities. As an interracial couple, we discuss racism, whiteness, intersectionality and what it means to be intentionally antiracist. And, as two individuals with vastly different experiences, we remain in dialogue about our values.
I was adopted into a large family and grew up on a chicken farm in rural Pennsylvania. He grew up in the Midwest in the suburbs. My childhood was steeped in remnants of purity culture and his was not. I'm extroverted and he is introverted. Relationship is that constant journey of leaning in to one another with an open question: here, let's see how we can be with one another. Here, let's dig a little deeper.
We are both here for the journey.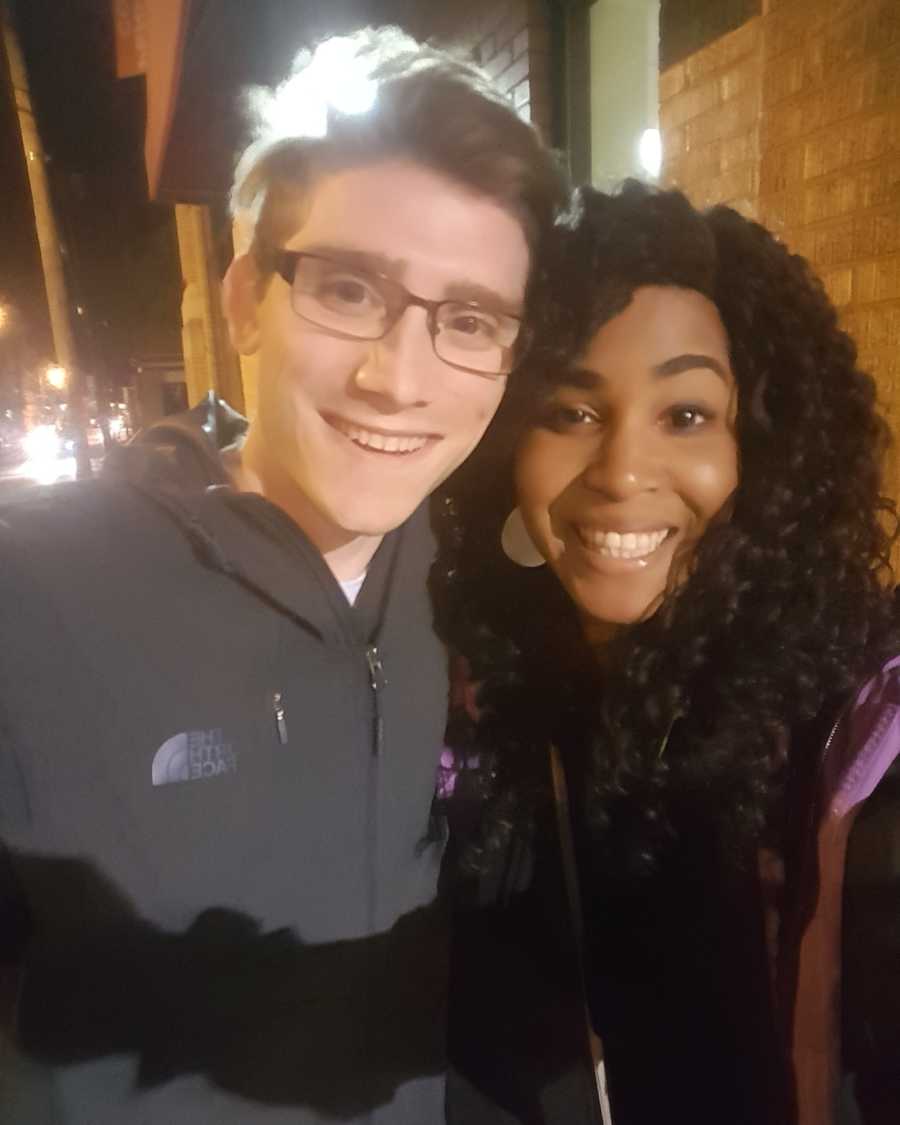 After two and a half years of dating, Ian proposed to me at the top of a lighthouse in the Outer Banks. Seven months later we got married and in June we will celebrate our 4th wedding anniversary.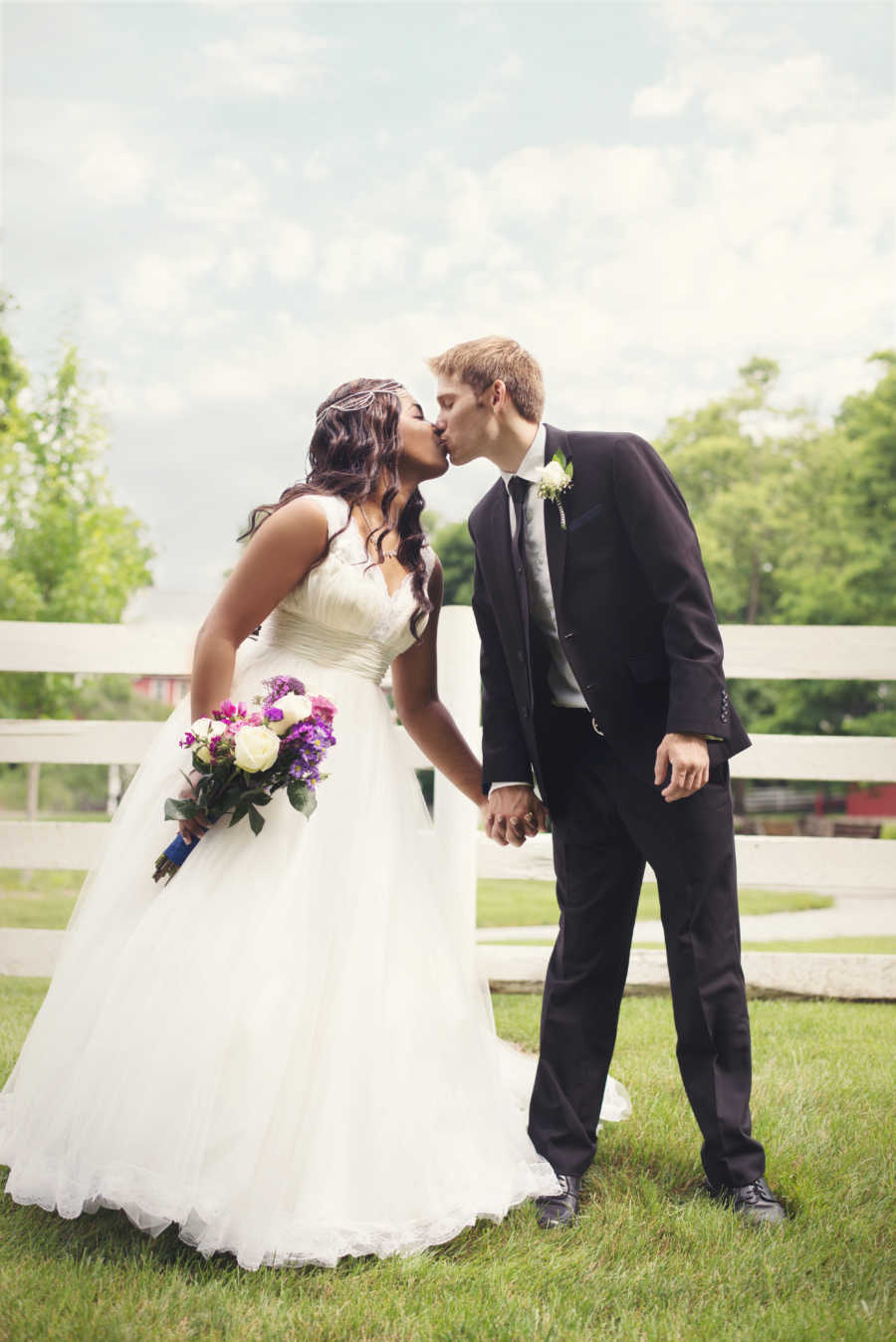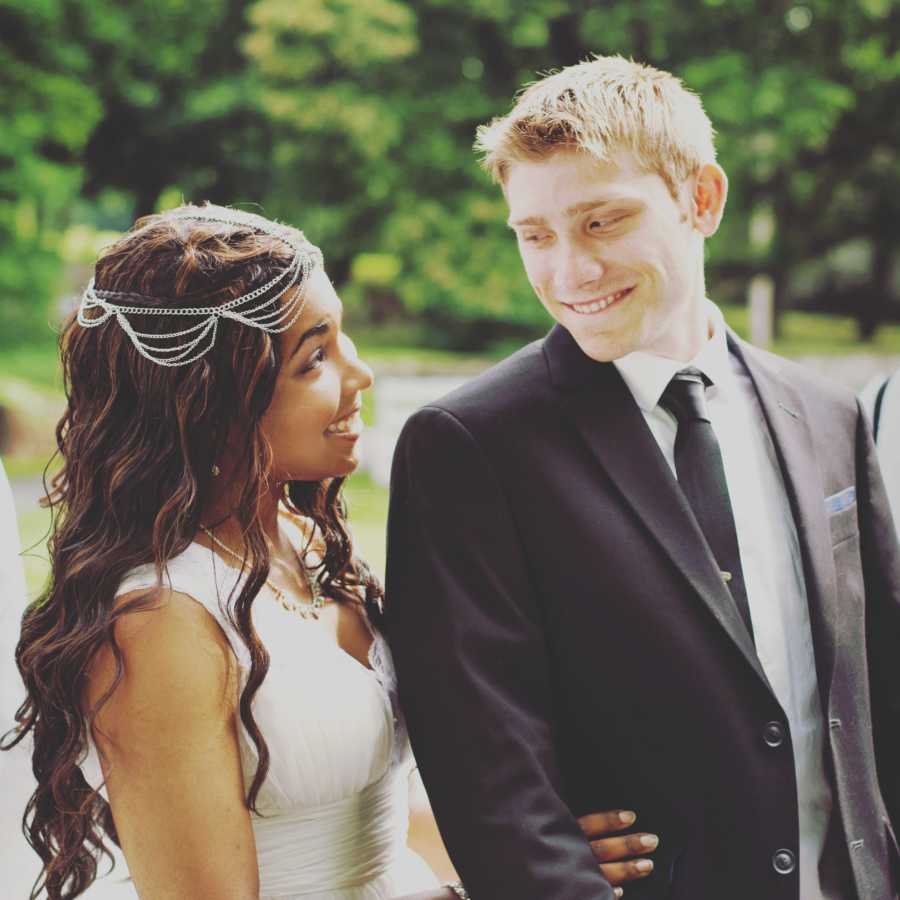 I reconnected with my biological mother a year after I got married and was blessed to have both my husband and my mom with me on the journey. It was the first time we had seen each other in 17 years, and all of us had so many emotions.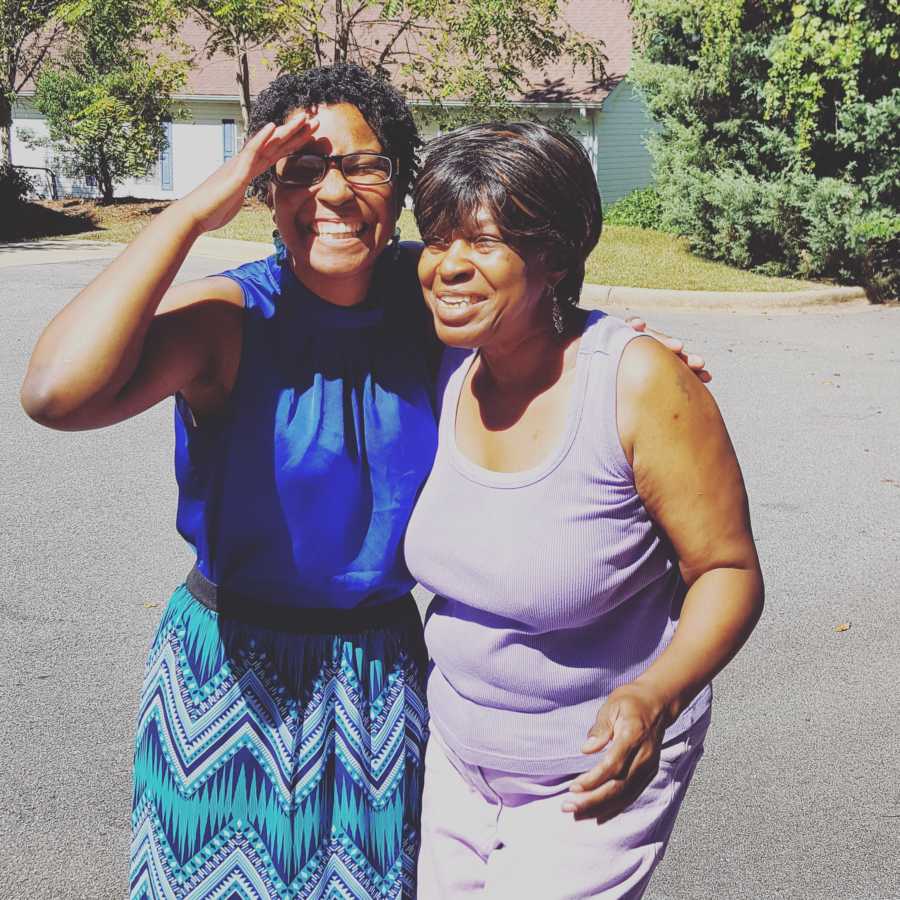 To be honest, it would be easy to wrap it up here. It would be easy to package a fairytale. But, the thing about relationships is that they are messy. Often, we each must wrestle with and reconcile with our own wild darkness.
Growing up in a white family was hard. Being adopted was hard. Deconstructing and dismantling old ideas and processes and recognizing triggers is hard. Remaining open and vulnerable with one another is hard.
We are still working through our past and learning to identify our triggers. This is hard. But, part of relationship is learning how to do the hard things together. We get to be there for each other. Every day. For the long haul. Through the gritty, human messiness. And the good.
Eight years ago, I got in a car at midnight to eat bad cheese fries at a sketchy truck stop. I took a chance to be vulnerable with someone I didn't know. And, it changed my life."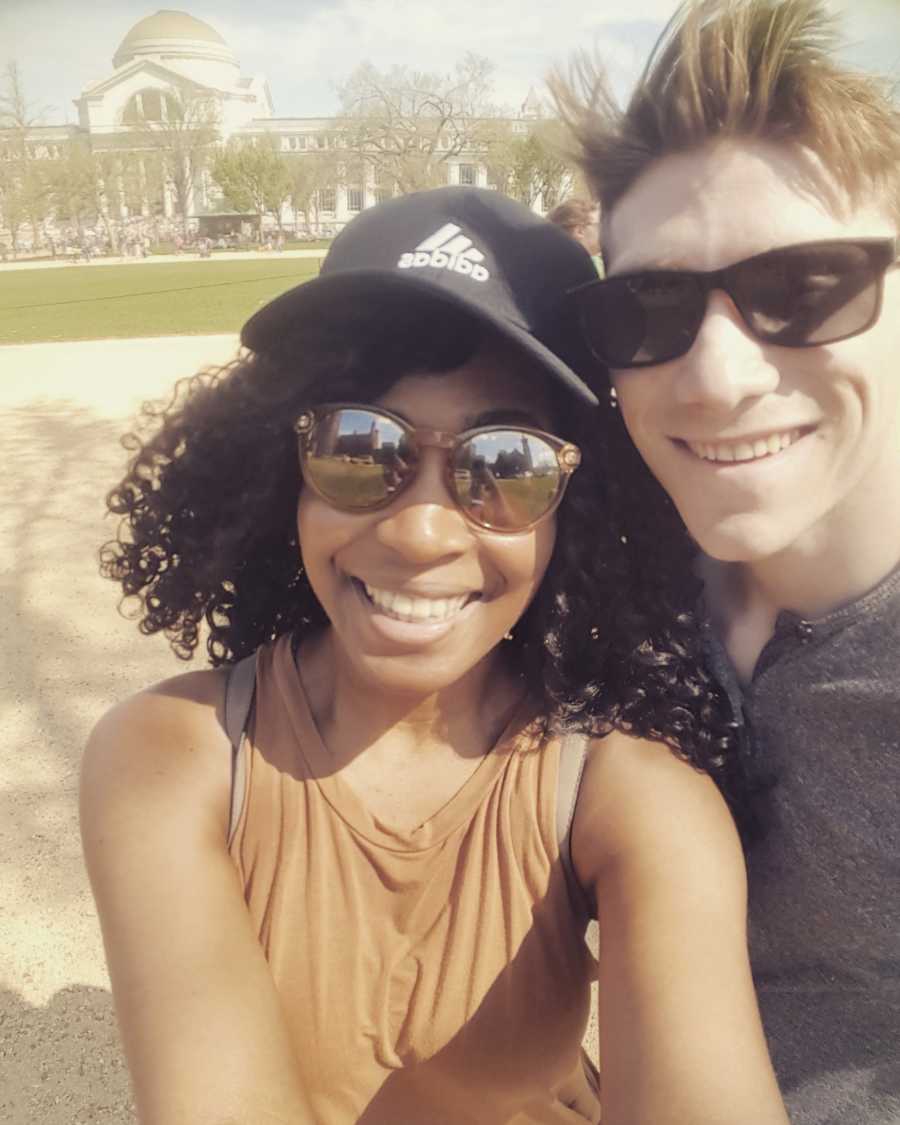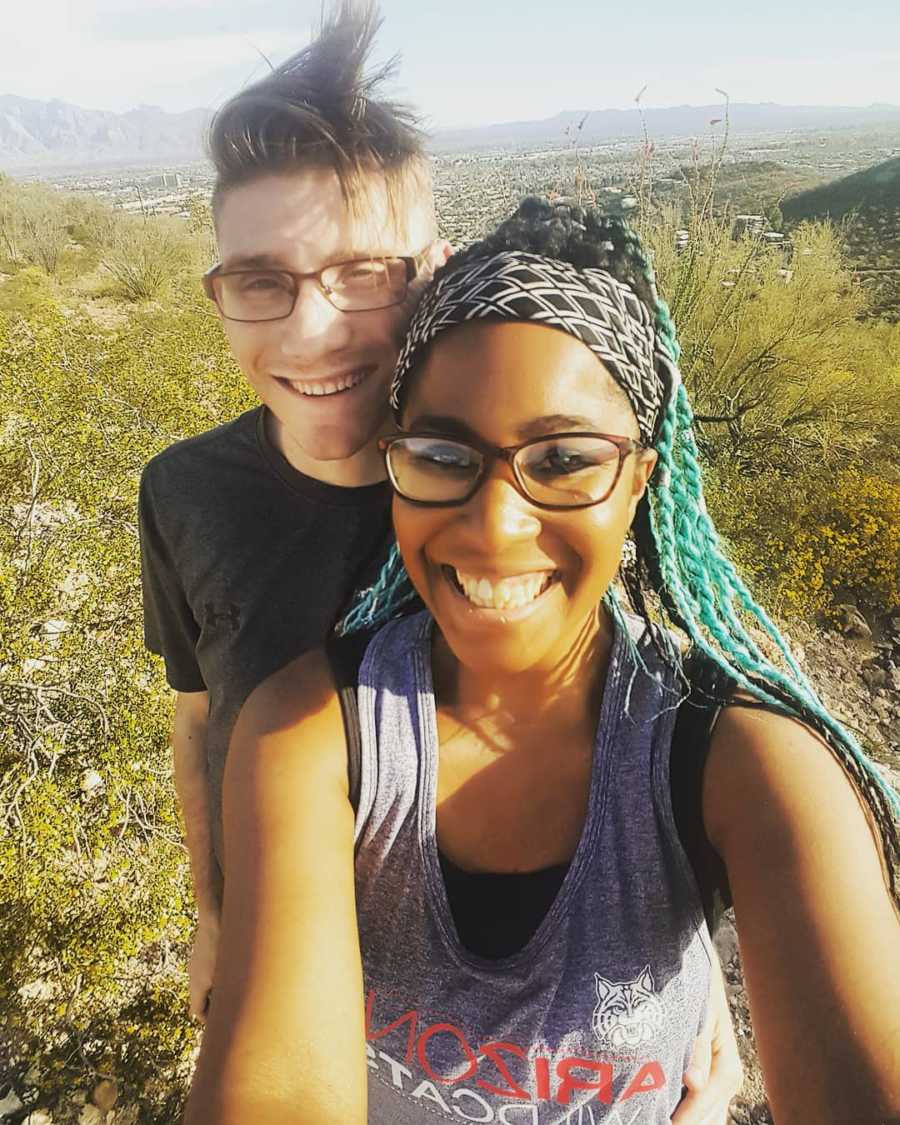 NOTE:  The term "transracial" is a term that was used to describe interracial adoptions pre-2000. While the term "transracial" is still used interchangeably with interracial, it is important to clarify it does not mean changing skin colors. 
This story was submitted to Love What Matters by Bonita Croyle. You can follow her journey on Instagram. Do you have a similar experience? We'd like to hear your important journey. Submit your own story here, and subscribe to our best stories in our free newsletter here.
Read more beautiful stories of unique relationships:
'There was an envelope in the mail for me. 'It's a picture of you with a shawl around your head. Why are you wearing that?' My stomach turned. I was scared to tell her.'
Provide beauty and strength for others.  SHARE this story on Facebook with your friends and family.