"Our story started, well … we swiped right.
I don't think Maxine and I would have ever thought we'd meet the love of our lives on a dating app. We were both at a point where nothing serious was on the horizon and we were riding the dating wave of New York city. Tinder was the only thing brief in the relationship; we had a few exchanges and met for the first time around Halloween in 2016.
We had the typical chit chat for a few minutes, but then, we got on travel experiences (this is still a hot topic). Maxine goes on, talking about her many amazing trips, and casually drops that she's heading to Morocco, Ghana, Kenya, Tanzania and Australia for the Christmas / New Year Holidays. My first thought was: she's adventurous. Then she asked me if I'd join. My second thought was: she might be crazy. Her recollection of that conversation is wildly different, but I'll blame the Halloween party she was coming from.
Nevertheless, a few weeks later, I had booked all my flights. We had a match.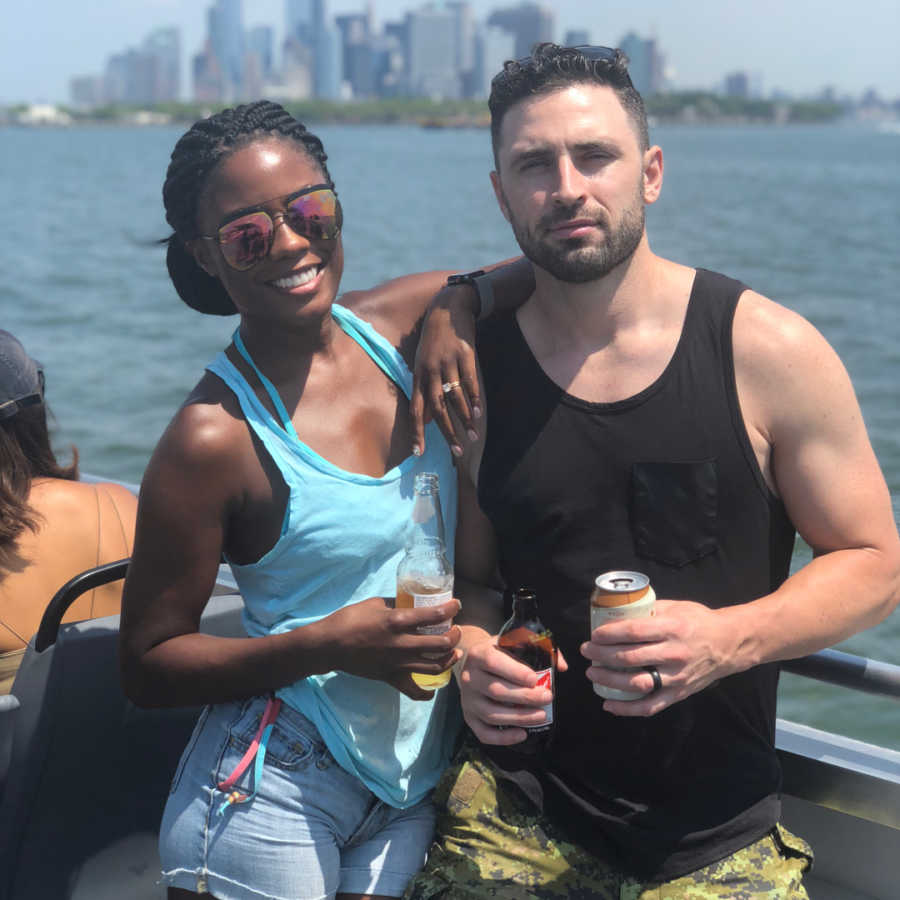 Here we were, heading for a world tour across Africa and Australia after 2 months of dating. It was a risky endeavor, but extremely exciting. We both had our fears about traveling with somebody we were just getting to know. We kept telling each other, this is the best way to get to know somebody, and if things were to turn sour, there would still be a way to have a great time. Maxine had planned that whole trip by herself (I suspect it was almost a pilgrimage). I don't think she had planned to have that French Canadian dude tagging along, though.
I think the trip to Ghana had a special meaning for Maxine. She definitely looks Ghanian, but it was also about going back to her roots, discover the people, and visit Cape Coast (one of the major slave trade post in West Africa). We only stayed 10 days and regretted not staying longer. Her main motivation was to go volunteering in an orphanage (which turned out to be many orphanages). We helped raise funds, brought some goods for the kids and spent time with them on-site. We both realized how HUGE the challenge is to have a significant impact. The needs are infinite, and the resources are limited. It was definitely a sobering and positive experience.
What we discovered in Kasoa blew our minds. The people are so amazing, the food is great and the kids just melted our hearts. Our host Franklin was generous of his time, and we ended up having the time of our lives (yes, even if we had to take bucket showers). I don't think it would be far fetched to say that we would like to go back and spend more time with the people there.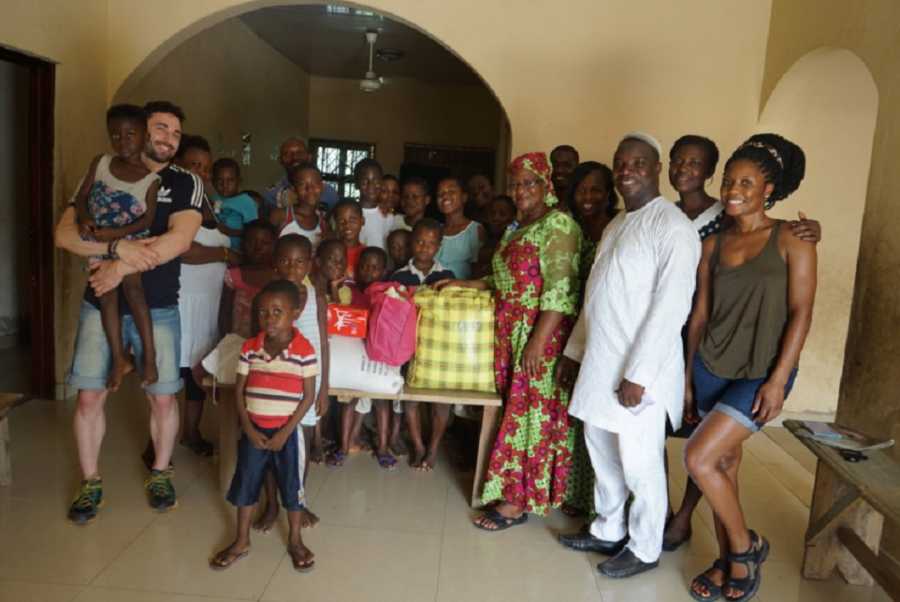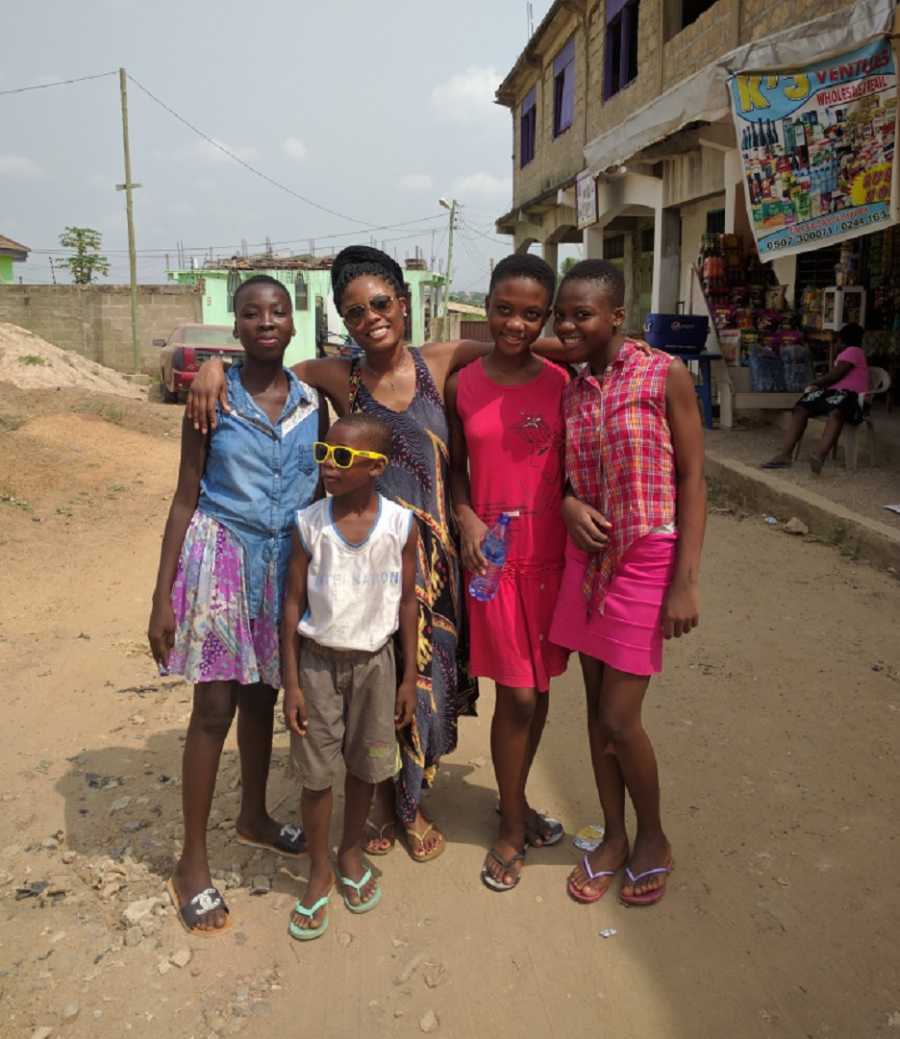 Then we traveled to Zanzibar through Kenya. Zanzibar was magical, so different from Ghana! You could feel the Arabic influence from the neighboring countries. By that time we were accustomed to traveling together. I think it was one of the first times where we had activities planned separately. I went scuba diving and Max went on a spice tour which she absolutely loved.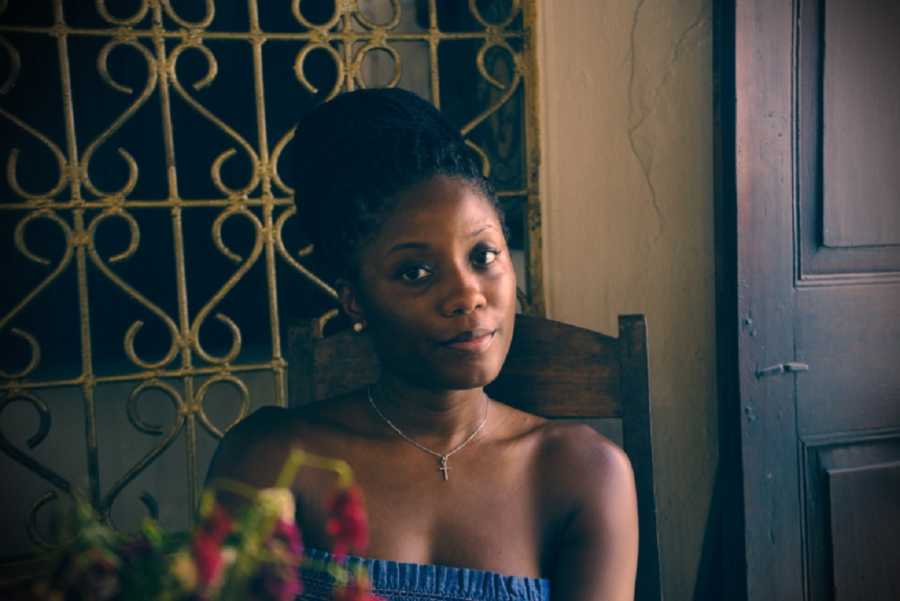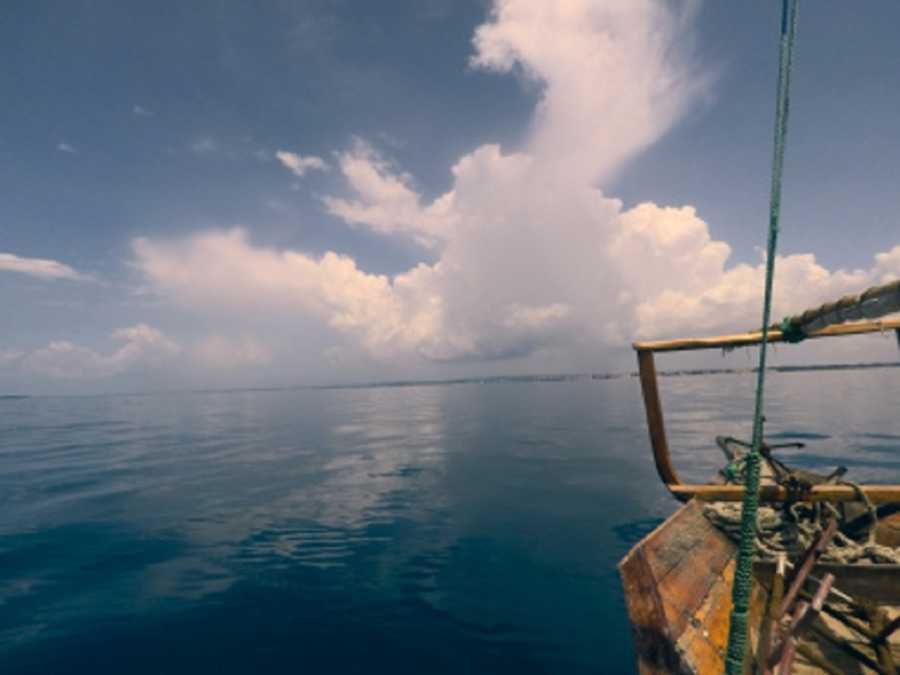 I remember we both realized that our stay made us feel like we were on our honeymoon. It felt like we had grown together much faster within 2 weeks than we would have back home.
After all this fun, it was time to go on the long haul across the Indian ocean to Sydney, Australia, to meet with some of her friends. Obviously Maxine had planned everything. 2 bike tours! New Year's Eve fireworks! Party boat cruise! Visit all the cool spots! All of that between discovering Sydney and Melbourne. For me it was going back home a little bit, having lived there for 1-2 years over while working at another job.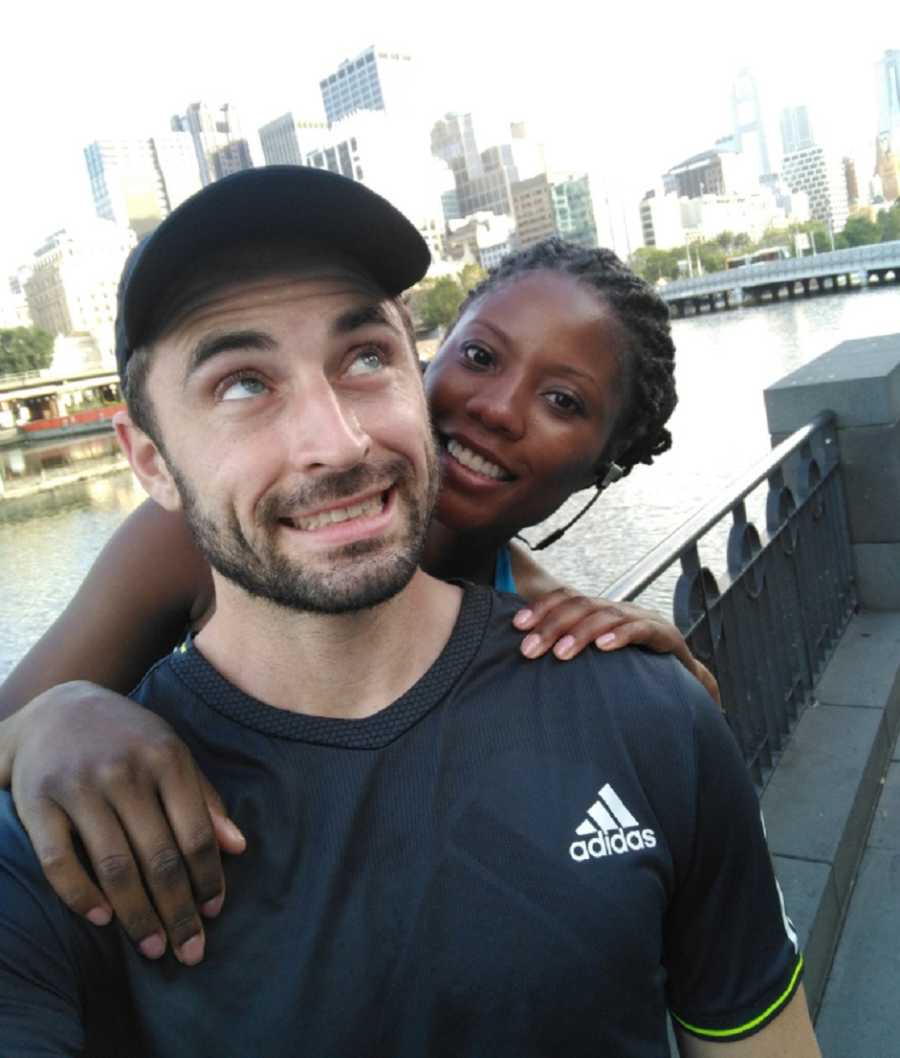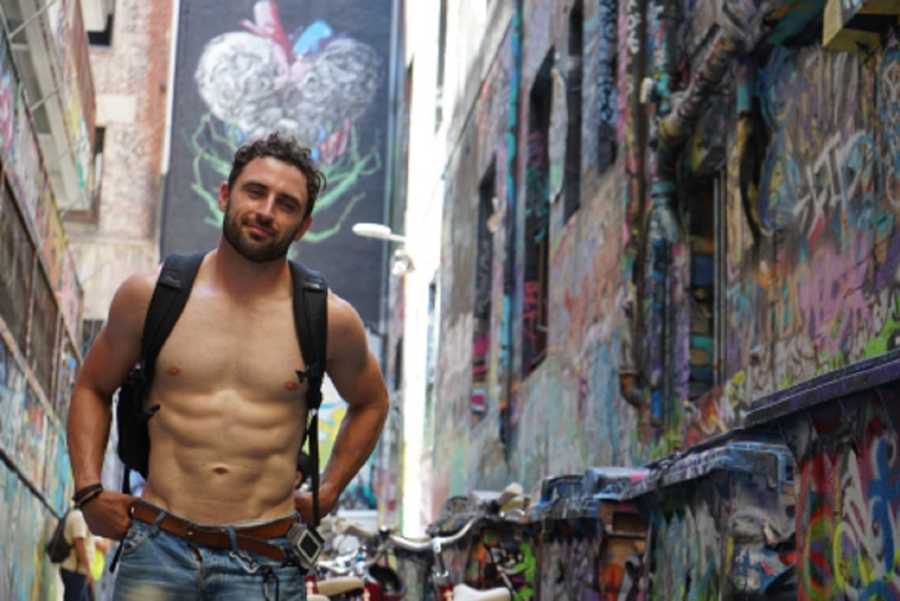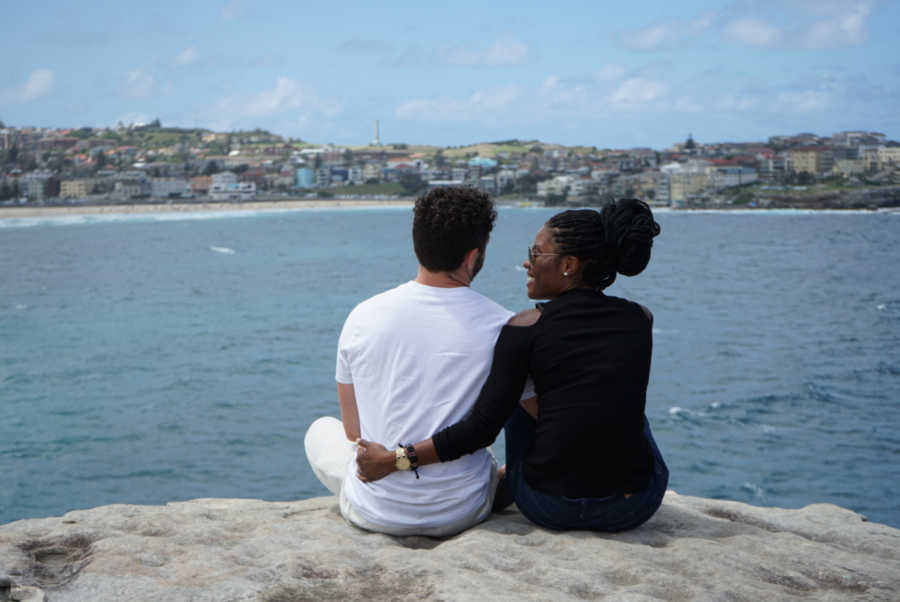 Australia was good for the most part. We also got a pretty stark reminder that some white people are still racist. I realize it made me feel extremely uneasy as you witness a redneck telling your girlfriend to go back to Africa (alright alright, we just had come from Africa, but you get the point).
This trip had been rich in emotions, and Australia didn't disappoint.
On our last night we were walking on the beach, reminiscing about our experiences and looking at the ocean, imagining what the future would be like. At that moment we came to realize that we had left the U.S. dating, and came back as a couple. It could have gone awry, but it didn't. We had found each other, and it was the most amazing thing.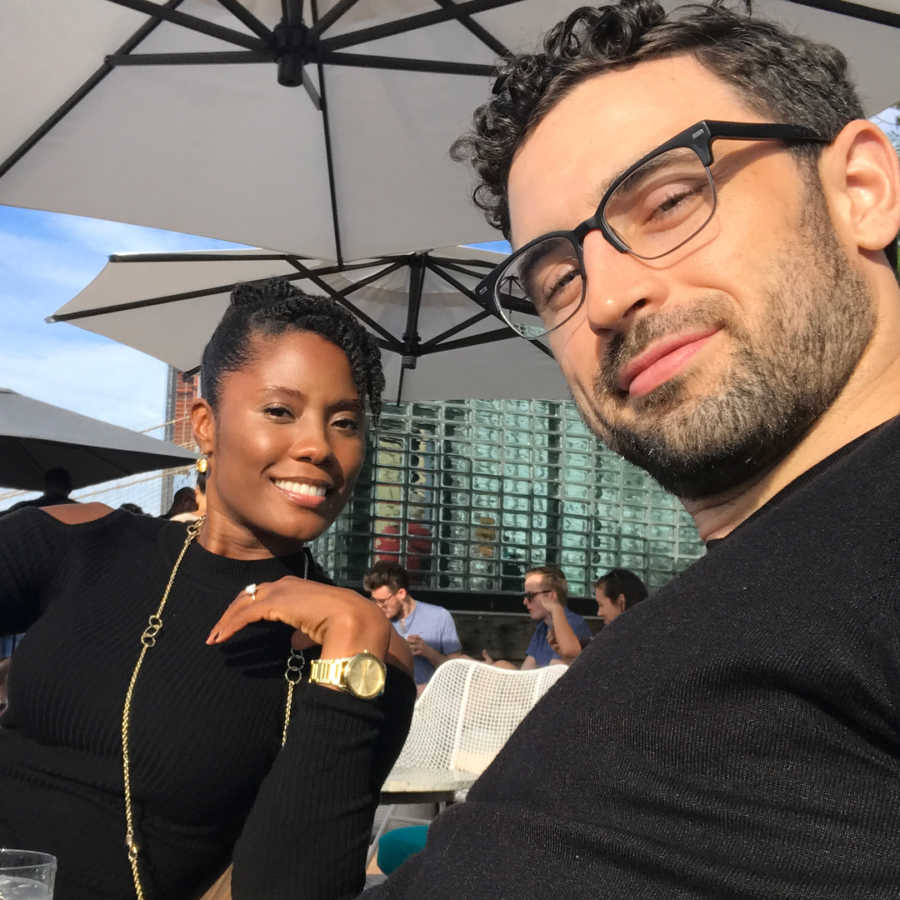 The Engagement
Traveling together does not guarantee you are set for life. Coming back is always challenging, and life must go on. We're both busy professionals working in Manhattan.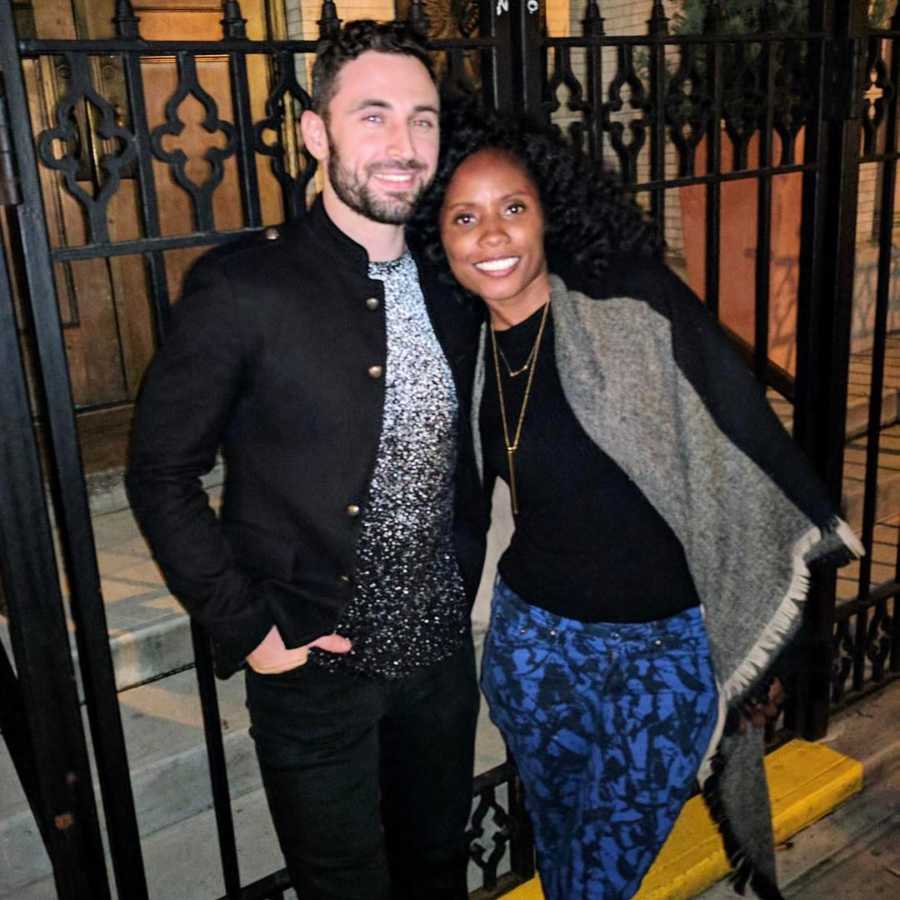 Our weeks are usually filled. Nevertheless, we spent every single day together. I cannot recall one day where I felt it was too much, where I needed time. Obviously we all need time for ourselves, but we always ended up spending our free time together. Max had become my lover and my best friend. As time passed, it became clearer that 'If you liked it, then you should have put a ring on it.' 
So I did.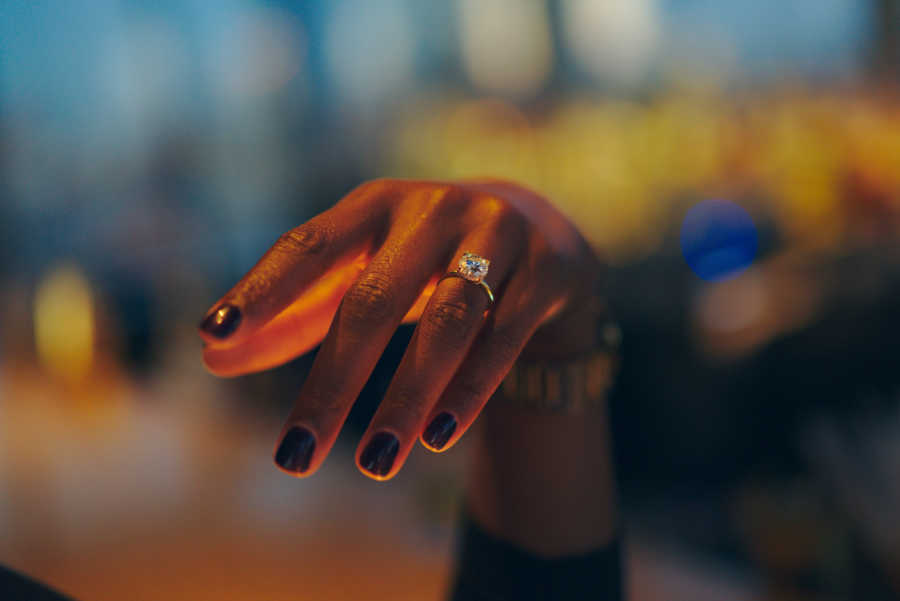 1 year after living together, we were engaged.  And now we're married. It's crazy to see what has happened in this short time together. It's even crazier to think about what's coming for us in 2019.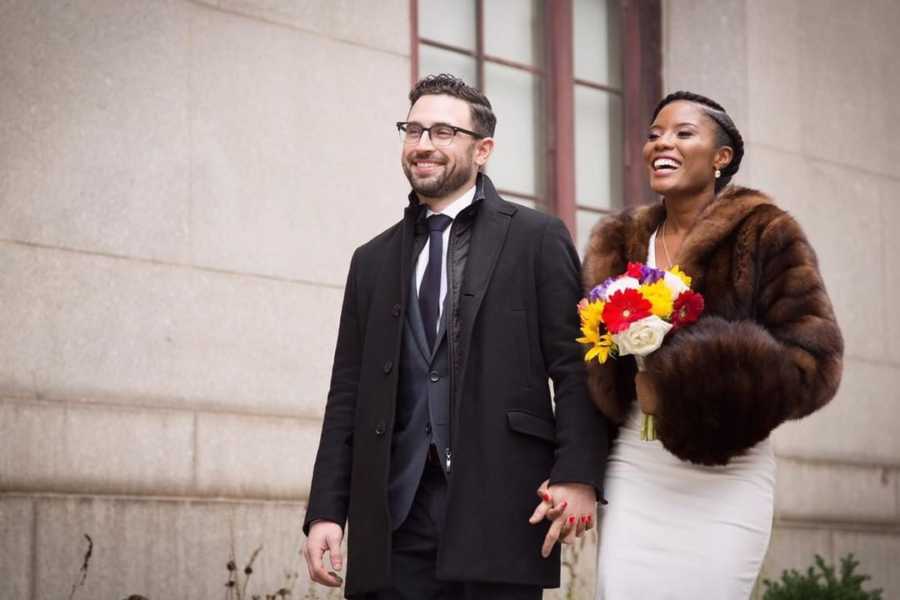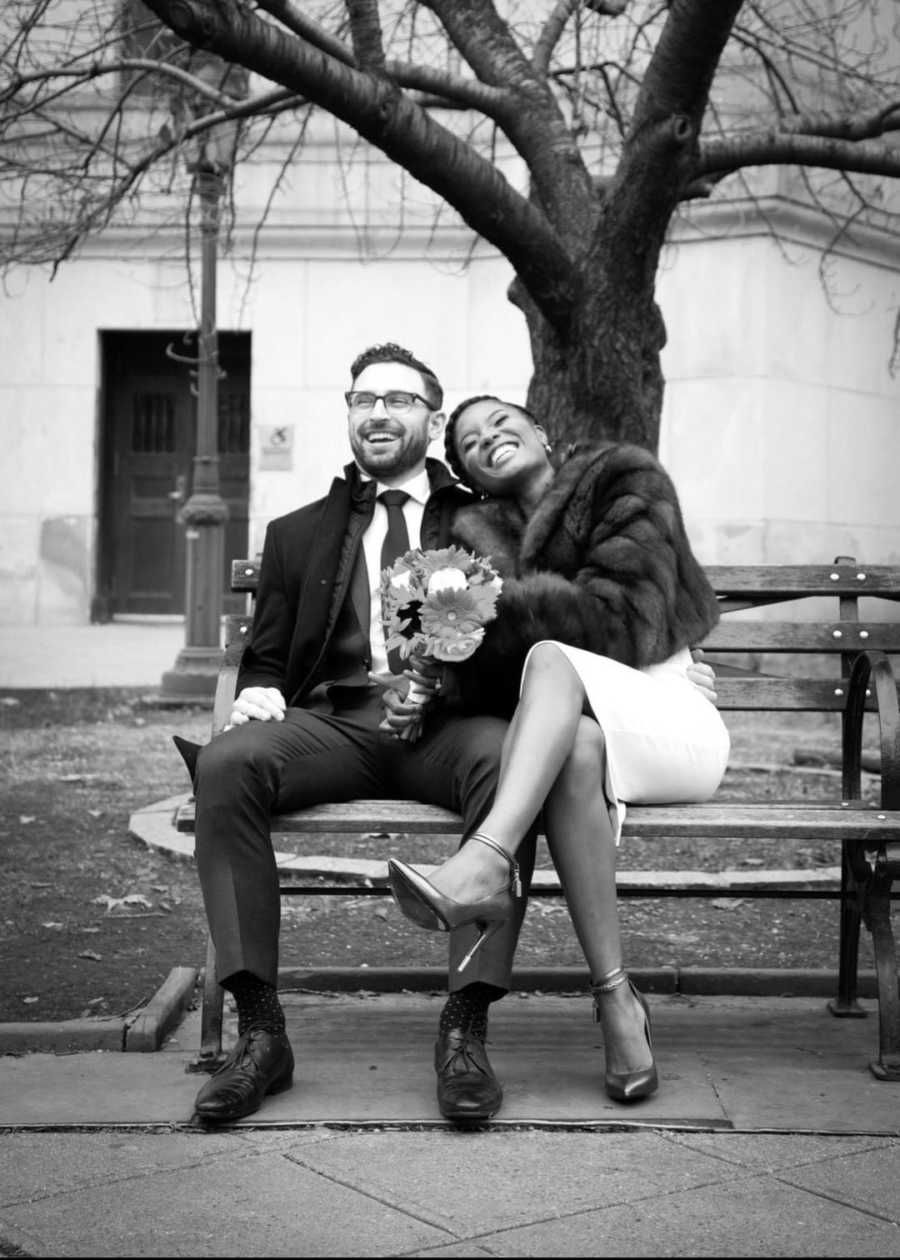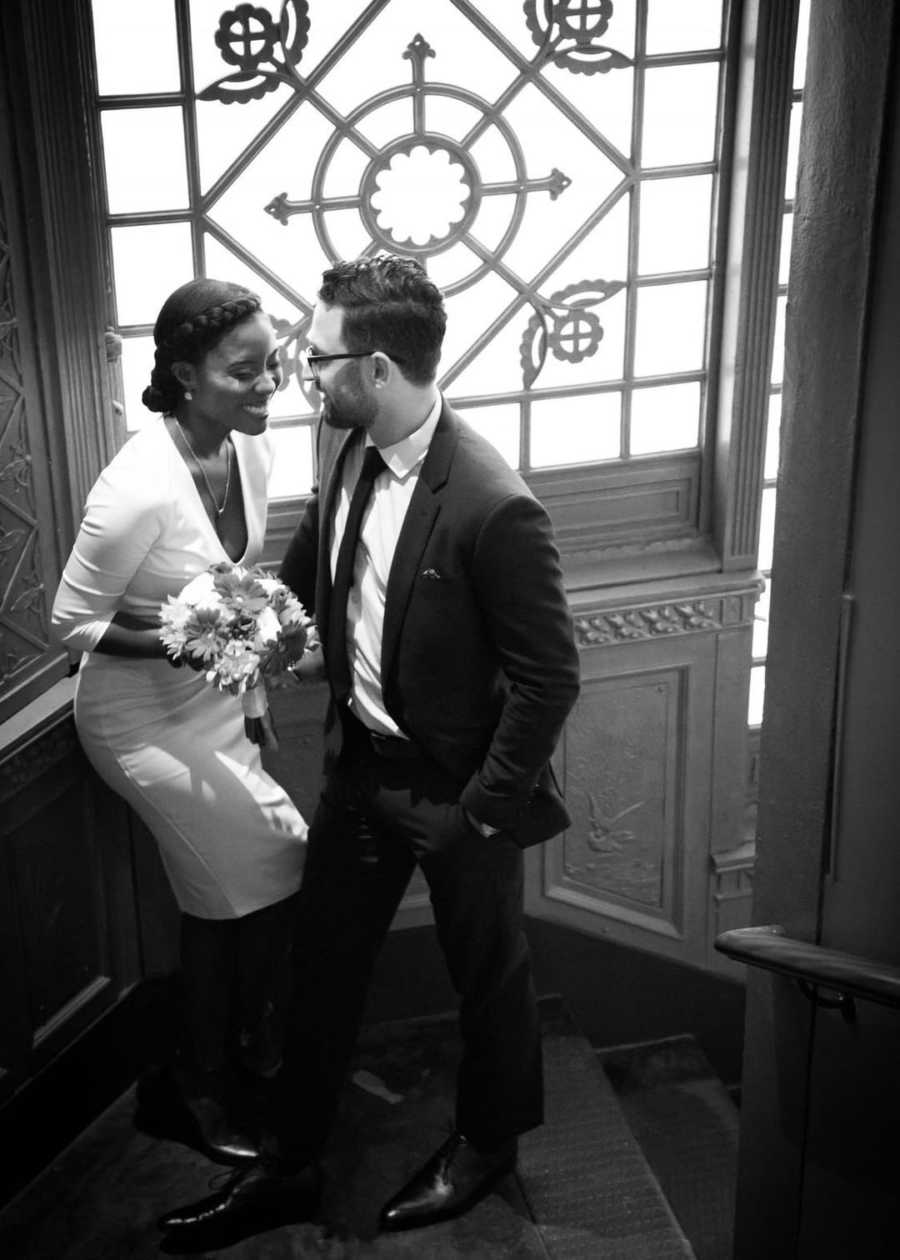 We are now expecting a baby any day, and new adventures are brewing in our minds. I look at how I have evolved has a person and how we grew together, and I'm beyond excited about building a family with Max because I know it'll be incredible, and I know we'll succeed.
Love always finds a way."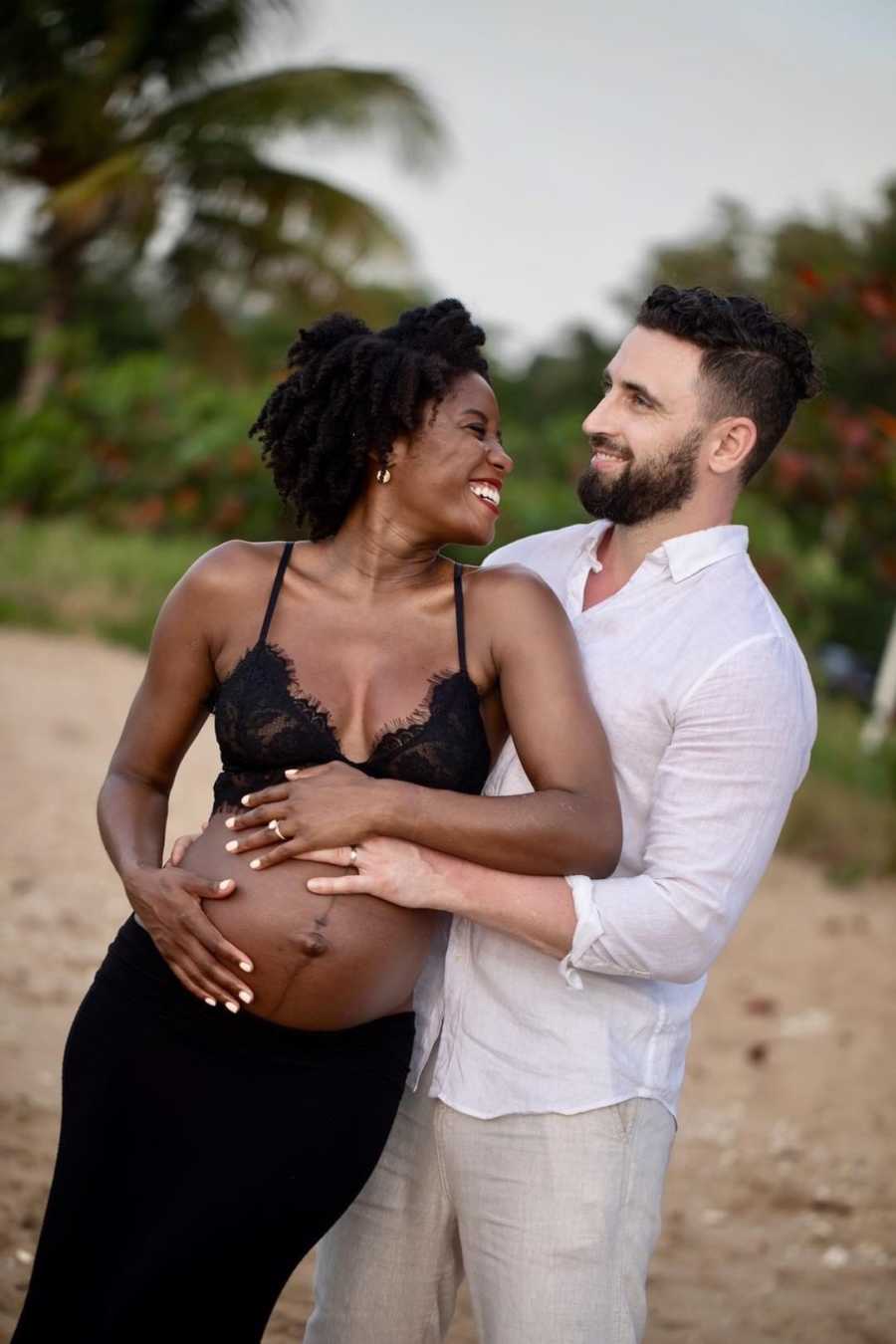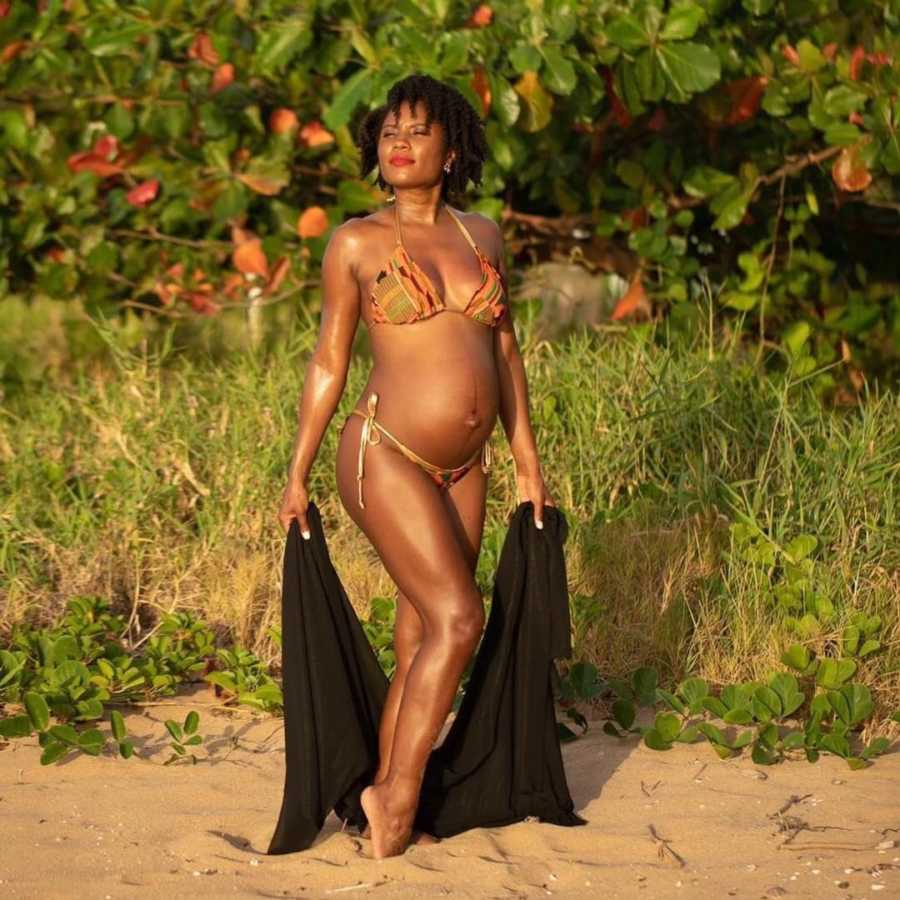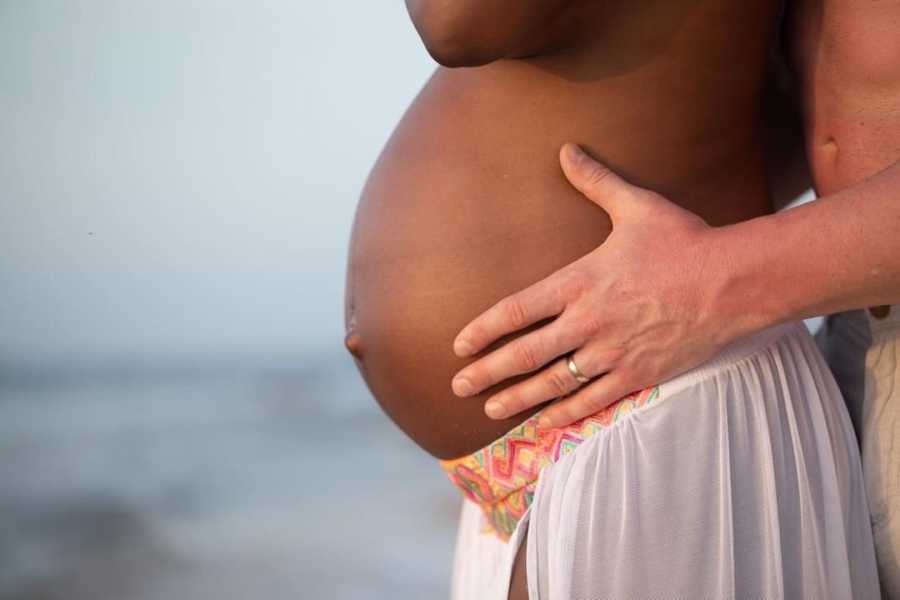 This story was submitted to Love What Matters by Maxine Daniels and Xavier Lapointe of Harlem, New York. You can follow their journey on Instagram and their blog. Do you have a similar experience? We'd like to hear your important journey. Submit your own story here, and subscribe to our best stories in our free newsletter here.
Read more beautiful stories of finding love online:
'One of my NYPD officers comes in. 'Hey Lieu, you're a single guy. Why don't you try TINDER?' I looked at him and literally laughed out loud.'
'Slightly panicked, I asked where she'd like to go for the first date. Anywhere in the city. 'Steak-n-Shake. I want you to see me in all my glory,' she replied. That's when I truly started to fall in love.'
Provide beauty and strength for others.  SHARE this story on Facebook with your friends and family.