"My pride and joy is being a single father of two amazing boys. Needless to say, my decision to adopt definitely came with its challenges. First, my career as a senior staffer for the U.S. Congress keeps me very busy during the day. Then by night, I morph into a NYC playwright and a content creator on YouTube. I am a military veteran (U.S. Air Force) and also worked for over 20 years in the Department of Defense as a civil servant. I was used to a busy life with many challenges and obstacles, but was I really ready to adopt and become a single dad, I kept asking myself?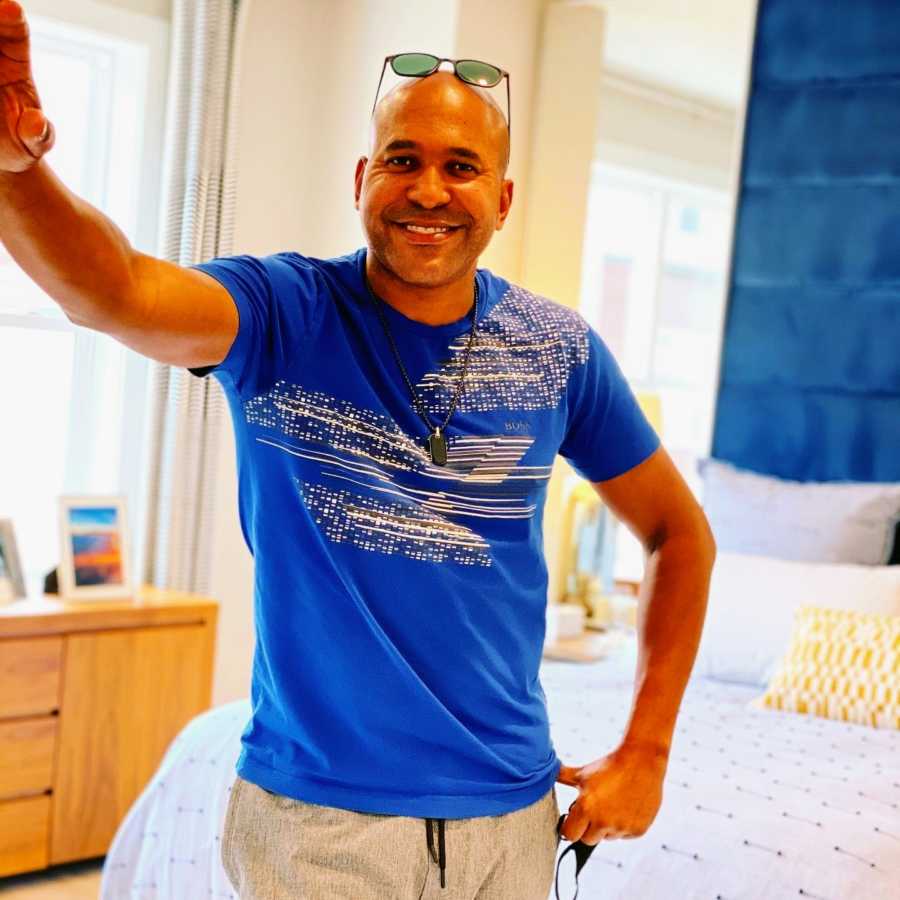 I always had it in my mind I would adopt one day. I was diagnosed with Tourette Syndrome, a neurodevelopment disorder, at age 9. Due to the challenges of living with a disability, I was not sure if I would ever find a person to accept me for who I am, but I knew one day I wanted to become a dad. Hence, adoption was always in my mind. Due to my grades not being the greatest in high school, many of my teachers felt I would amount to nothing in life. I am very humbled my life story has surpassed the opinions of others.
I received my master's degree with top honors from the 'public Ivy League', the College of William and Mary; received a graduate certificate from Georgetown University; authored the book 'The Tyrannosaurus Tic: A boy's adventures with Tourette Syndrome'; worked for U.S. Senator Elizabeth Warren; and, in 2019, received a permanent appointment to the U.S. Congress' Library of Congress as a military space and missile defense analyst.
From the time I was a student pilot as a teenager to traveling abroad and meeting world leaders to being featured in the NY Times, CNN, and various magazines and keynotes at conferences, I believe I have beaten the odds and lived a life of miracles. Why is this all important? Because being a single male, society loves to label me as divorced, so I knew it would take a miracle to become an adoptive father. No one stopped me from achieving other impossibilities, so this gave me the courage to pursue my dreams and become an adoptive dad.
My motivation to adopt 'older children' came from me never wanting to touch diapers or carry a diaper bag…it would have messed up my image…smile. My true epiphany I wanted to adopt happened on a trip back in November 2018. I was a few months away from a marital divorce and needed a self-care trip, so I went to Colombia, South America. While in the city of Medellin, I saw a group of kids who asked to take a photo with me. I asked the tour guide why the kids weren't in school, and he replied, 'There are many kids here who do not go to school because they are homeless and do not have a family.'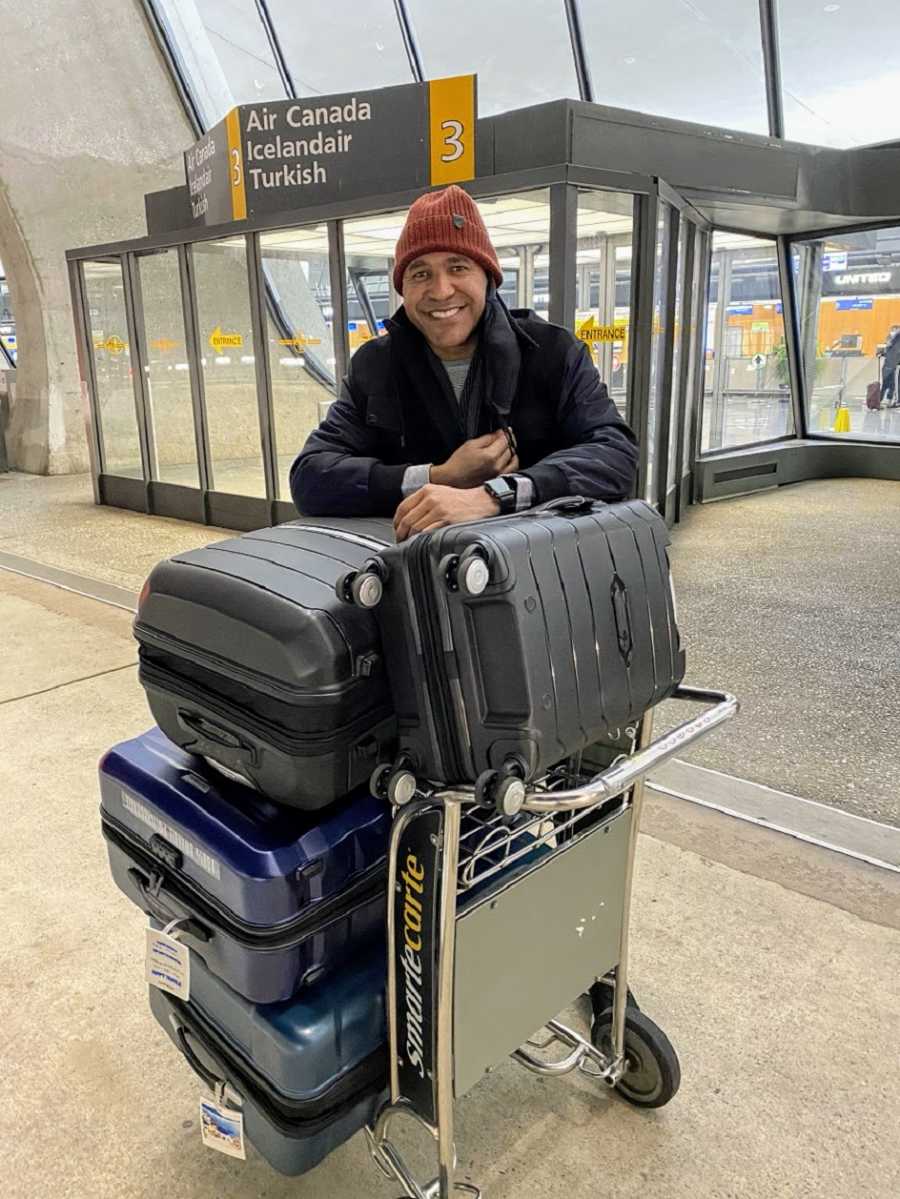 That comment and the photo of me with the kids never left my heart, and I made the decision that day to one day become an adoptive dad to Colombian children. Of course, when I made that declaration, I had no clue how it would ever happen. I knew I couldn't just call the President of the country and ask for a kid, however, I do believe our words have power, and because I said it in my heart, well, it became reality a little over 2 years later.
How did I arrive at the final decision to adopt? Let me be very frank: I was scared to death to even tell people. What would people think? Would they think I had lost my mind? In January 2020, one of my close friends who used to be my supervisor in the Air Force (Aviano, Italy), sent me a message and said, 'Steve, what are you waiting for? You know it's always been in your journey to adopt.' She too was a single adoptive mother of 4. The same week, I decided to watch a movie called 'Instant Family' about a couple who became foster parents with an intention to adopt.
After watching the movie, I was on Facebook looking for adoption groups, and I came across the Kidsave Summer Miracles Hosting program. I noticed they had a weekend hosting program but it was only for families in the Los Angeles area. I was heartbroken because hosting a child and getting to know them was a perfect program for me. Then a few moments later, I realized they had a summer hosting program, and when I clicked the button to learn more, my heart dropped. The country they had a partnership with was Colombia! I am getting goosebumps typing this story because I will never forget the day when I realized I would be a dad to a Colombian child like I originally had in my heart back in 2018. But once again, how would I go about telling people? That was a hurdle I chose not to jump over until I learned more about Kidsave.
I submitted my information to Kidsave at the end of January, and I heard back from the Vice President of programs the same day. It all happened so fast. By the end of the week, I had already applied to be a summer host family, paid the registration fee, and met with an adoption agency to start the home study process. What was I thinking? Rushing before I had the chance to hear the views of others. Was I just moving with emotions? No, it was in my destiny to meet my future child and became their dad, so at this point, I did not care what people thought. So you may be wondering, 'What did his friends and family finally say?' To my surprise, many of my close friends and family thought, 'What took you so long?' As if they already knew this was the best decision for me. Yes, I had some friends say, 'Boy have you lost your mind!' Although it hurt hearing those words, I knew I had to be strong for my child.
It was May 2020, in the middle of a world pandemic, and there it was, I was trying to become a host dad. Impossible, I must admit, I did have many doubts, but if Kidsave could find a kid who would accept a single dad, I was going to be ready. Then the day came that would change my life. I received a phone call asking me if I would consider a sibling group. WHAT!? As in 2 little humans to host? Sure, but there was no way I could adopt two kids because I am single.
When I saw the biography and the kids' pictures, I wanted to protect my heart from being disappointed so I convinced myself the kids would say no to a single dad. The amazing part of adopting older children is they have a say in the process and can say 'yes' or 'no' to a family. It seemed like years before I received the e-mail although it was only a few days when Kidsave said, 'Steve, we have great news, the boys are open to a single dad.' Immediately, I placed the boys' photo on my home screen and knew they were my children. Then a couple of weeks later, after all the excitement, I received the phone call saying the summer hosting program was postponed until December. It was one of the hardest days of my life because I was getting their room ready, and my heart was open to being their host dad with the intention to adopt. What was I going to do?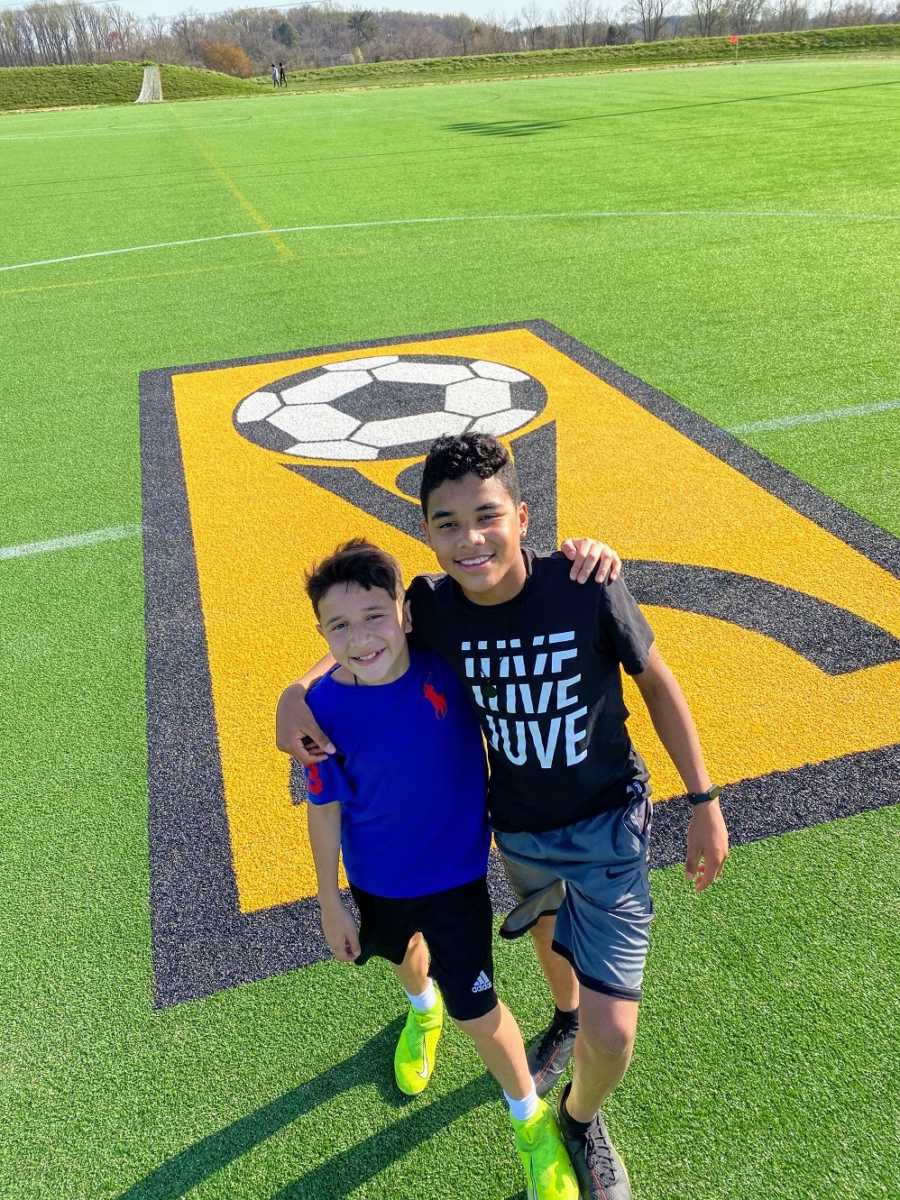 One of my friends who also adopted from Colombia said, 'Steve, why not do a straight adoption without hosting?' I was scared to ask Kidsave if it was possible, but I got the courage to ask, and to my surprise, they wondered if I would consider completing a straight adoption without hosting but did not want to ask me. So in June of 2020, I started the full home study process with three 2-hour interviews, background checks, and yes, fee after fee after fee. I was overwhelmed because I had no idea where the money was going to come from. Since my kids may read this story, I will not disclose the costs, but international adoption is very expensive! But I kept pressing just hoping the money would fall from heaven.
At the end of June, I received the great news I was approved to adopt 2 children, and I could start applying for grants and complete the next steps of the process. Emotionally, I was drained from so much paperwork, and I wanted to scream because I was tired of answering the same questions, paying additional fees to U.S. Customs and Immigration Services (USCIS), and then wondering how my boys were. By August, I was EXHAUSTED! But I found in adoption when you need a little good news to keep you going, it is right around the corner.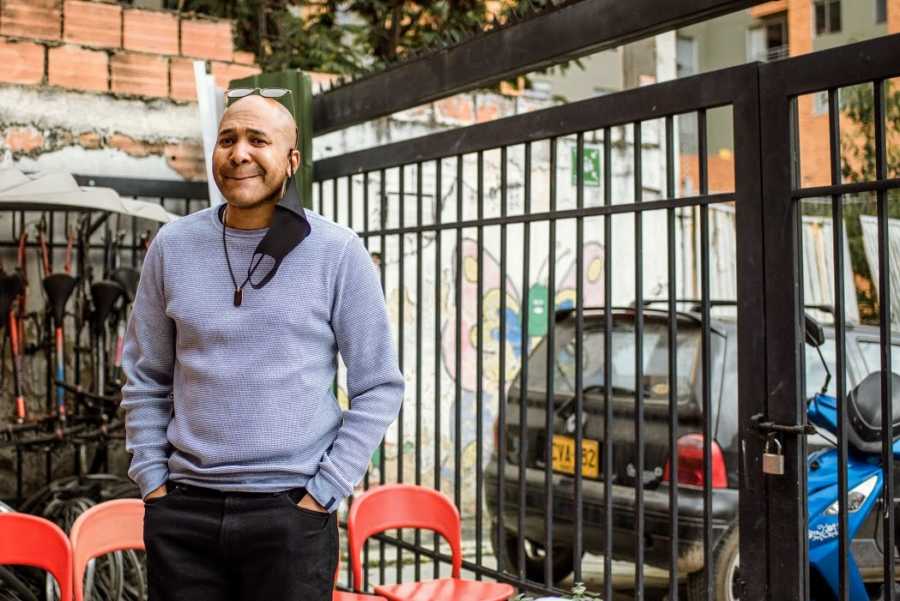 What was my good news? Surprise, Kidsave for the first time in the history of their program received clearance from the Colombian government to conduct a 'virtual hosting.' So on August 20, 2020, I met my kids face-to-face on Zoom for the very first time. WOW, I am tearing up because it was a life-changing day I will always cherish. Seeing their smiling yet curious faces and hearing their voices, words can't explain how surreal it was. Yes, I had never been so scared in my life, but the joy outweighed the fear.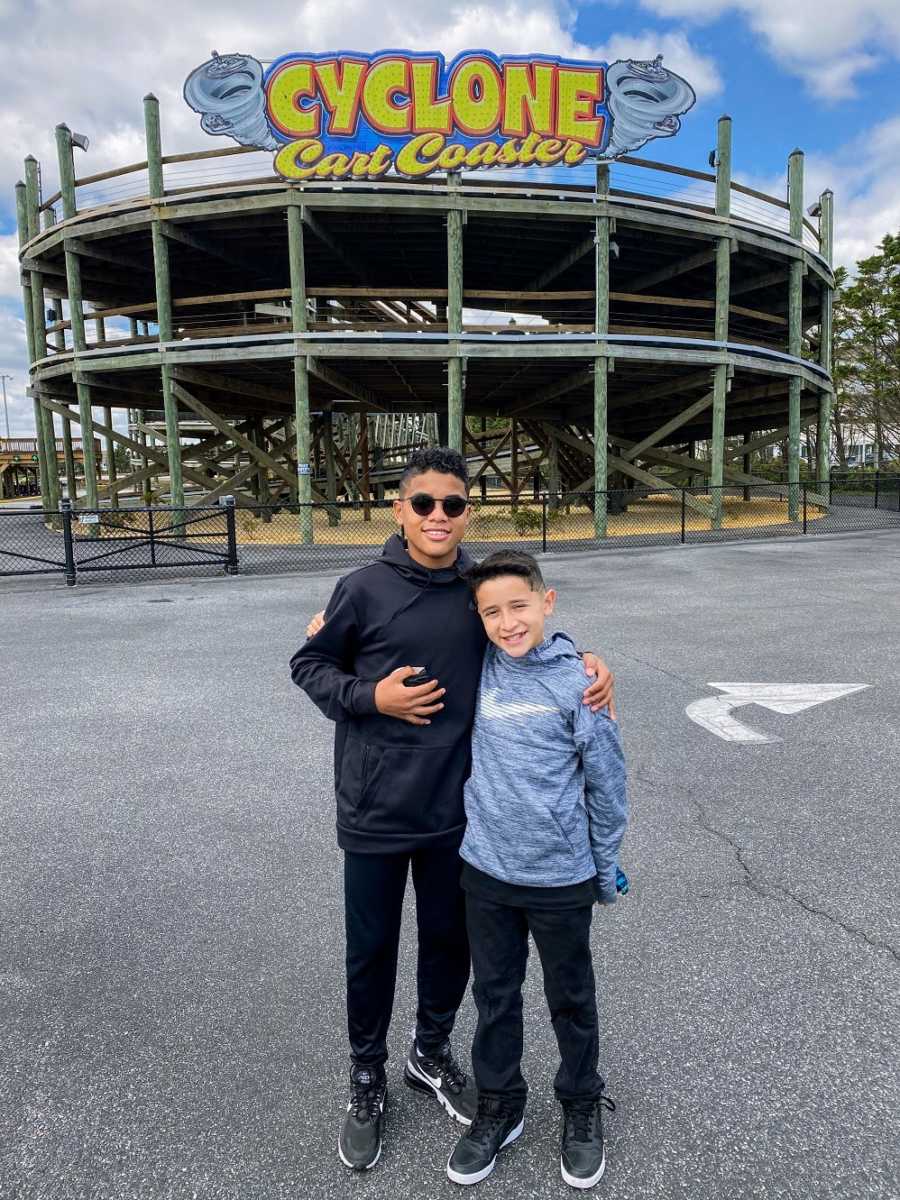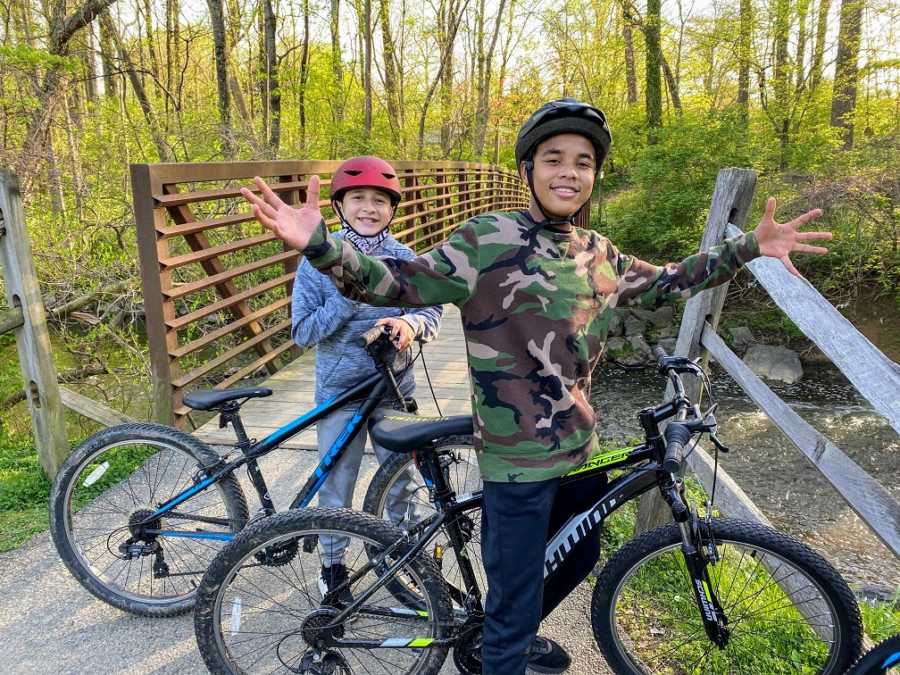 Over the next few months, I had the opportunity to have more video calls with my kids where we did a virtual vacation to Brazil and Spain, played games, and got to know each other as we quizzed one another on previous Q&As about our lives. During this same time, I received multiple grants, the final approval to adopt from Colombia and the USA, and then, on December 24, 2020, I was finally able to tell the boys I was officially adopting them. Time went by very quickly, and I was on a plane to Colombia on January 16, 2021. I picked up my boys to start our future together as a family on January 22, and our adoption was finalized on February 2, 2021.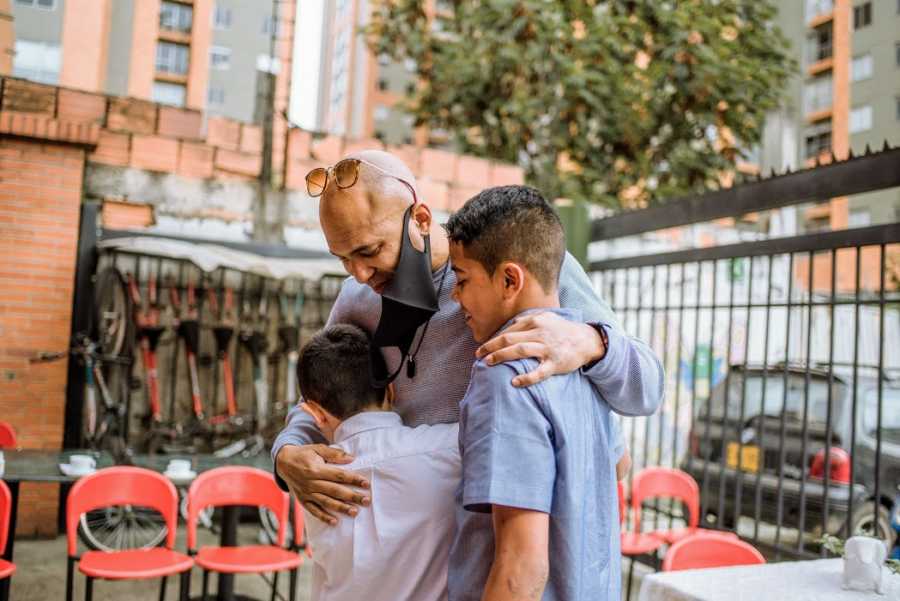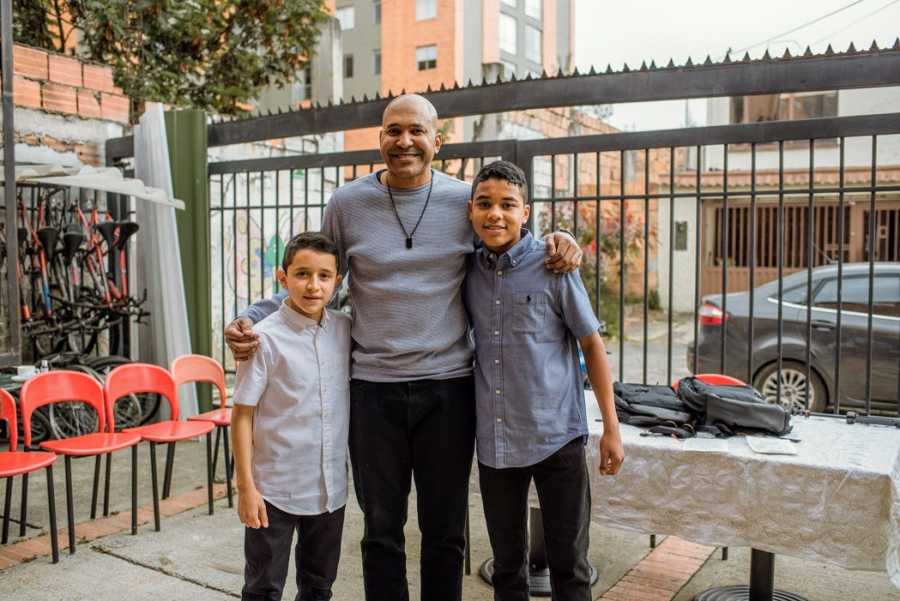 Life as a single dad is busy. I must admit, I have not discovered the secret to juggling our daily schedules. There's dropping and picking kids up from school for volleyball and then soccer practice the same day (30 minutes one way) while also working 40 hours a week for Congress, then I still have to cook dinner, clean, wash clothes, help with homework, and so on. Sometimes, I am drained by the end of the day. One eye-opener is finances. Feeding 3 people is expensive. Before I had kids, I ate out 7 days a week. Now, that is not practical so it's another challenge I have not conquered.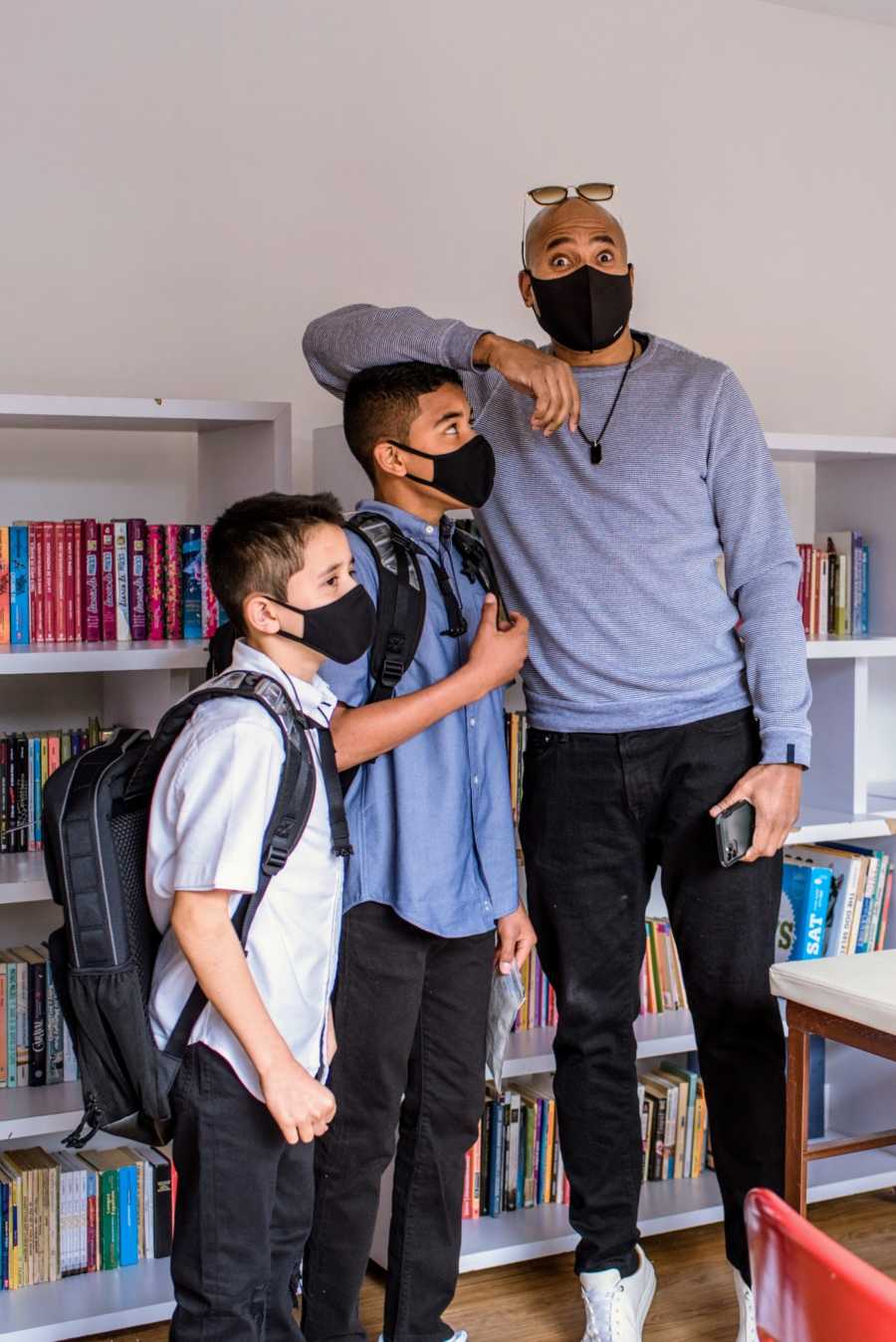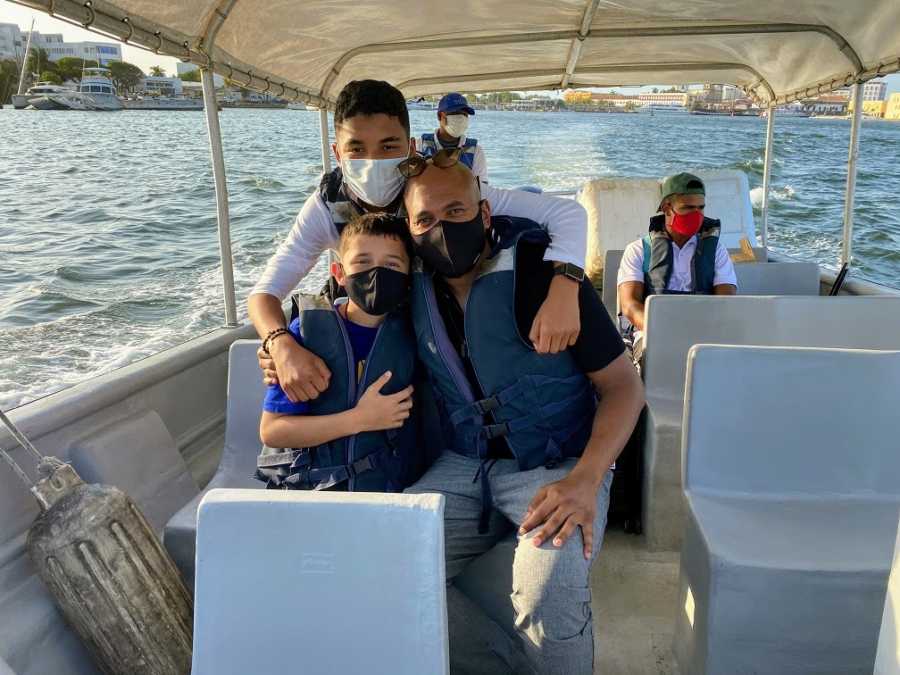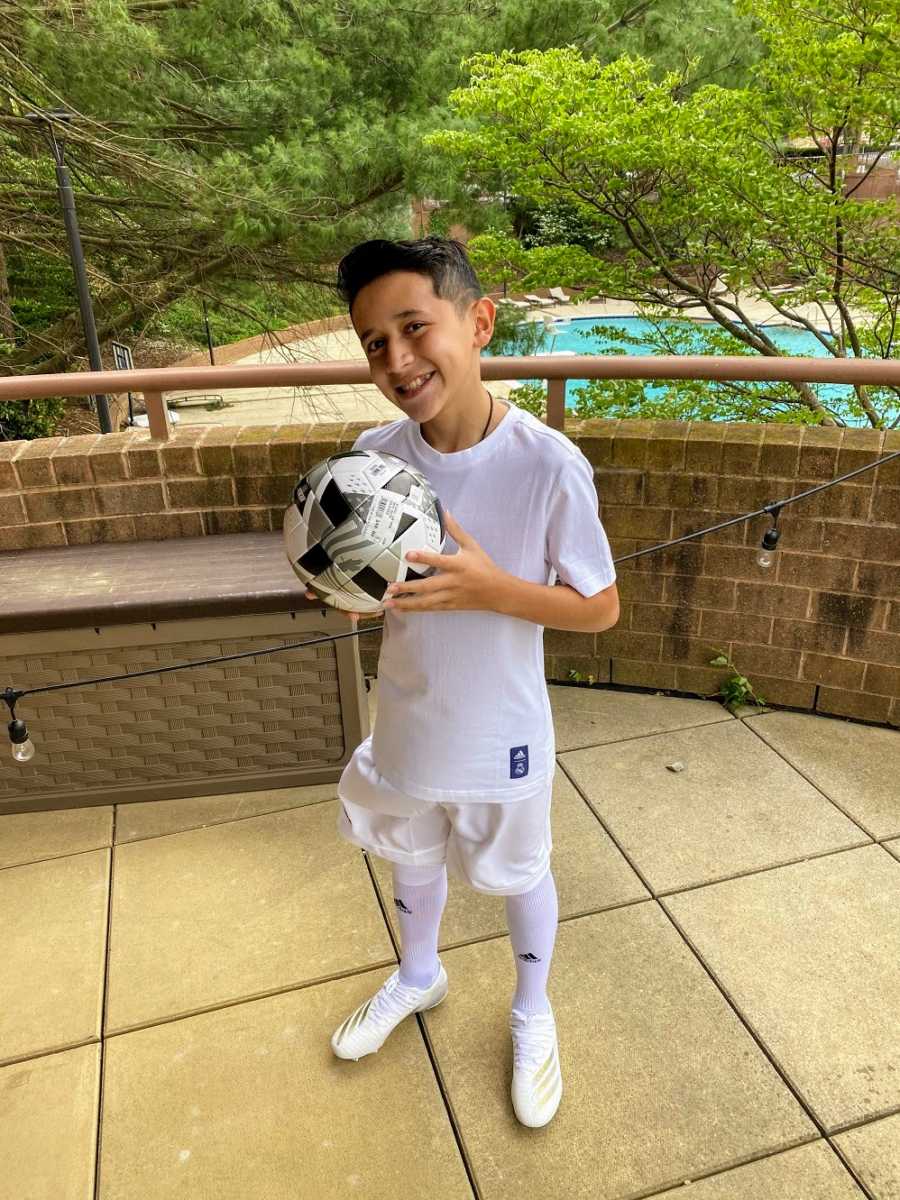 Thankfully, I have a lot of people who support me and send me words of encouragement. When people meet me and find out I am a single dad, they are very shocked. Many times they say comments like, 'That is amazing, and your boys are so lucky to have you.' However, my response is usually, 'I am the one blessed to have them in my life.' In my short time being a single dad, I have enjoyed it to the fullest. My kids asked me, 'Which do I like better, my life with kids or being single?' I told them, 'I was very happy being single with no kids and I was not lonely, but now you all are in my life, I would be lost and miserable without both of you.'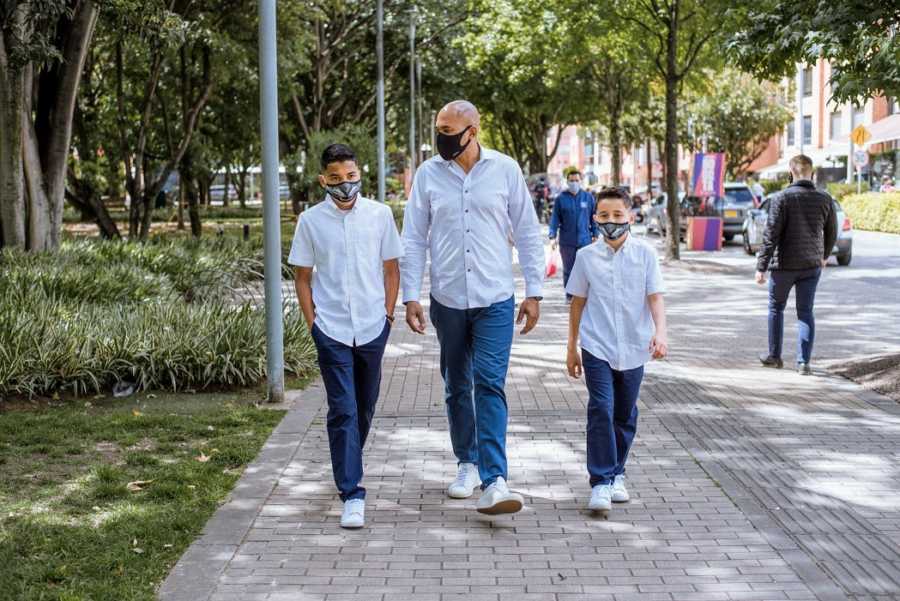 One thing I want to leave with the readers is this: we celebrate single mothers, and I too applaud them, but we single dads are oftentimes left in the dark. The daily sacrifices we make to be good fathers are also work, and sometimes it is nice to hear, 'Stephen, you are doing an amazing job.' So if you know a single dad, why not surprise him, not with flowers, but can someone please buy me a grocery gift card to help me with feeding these kids?…smile.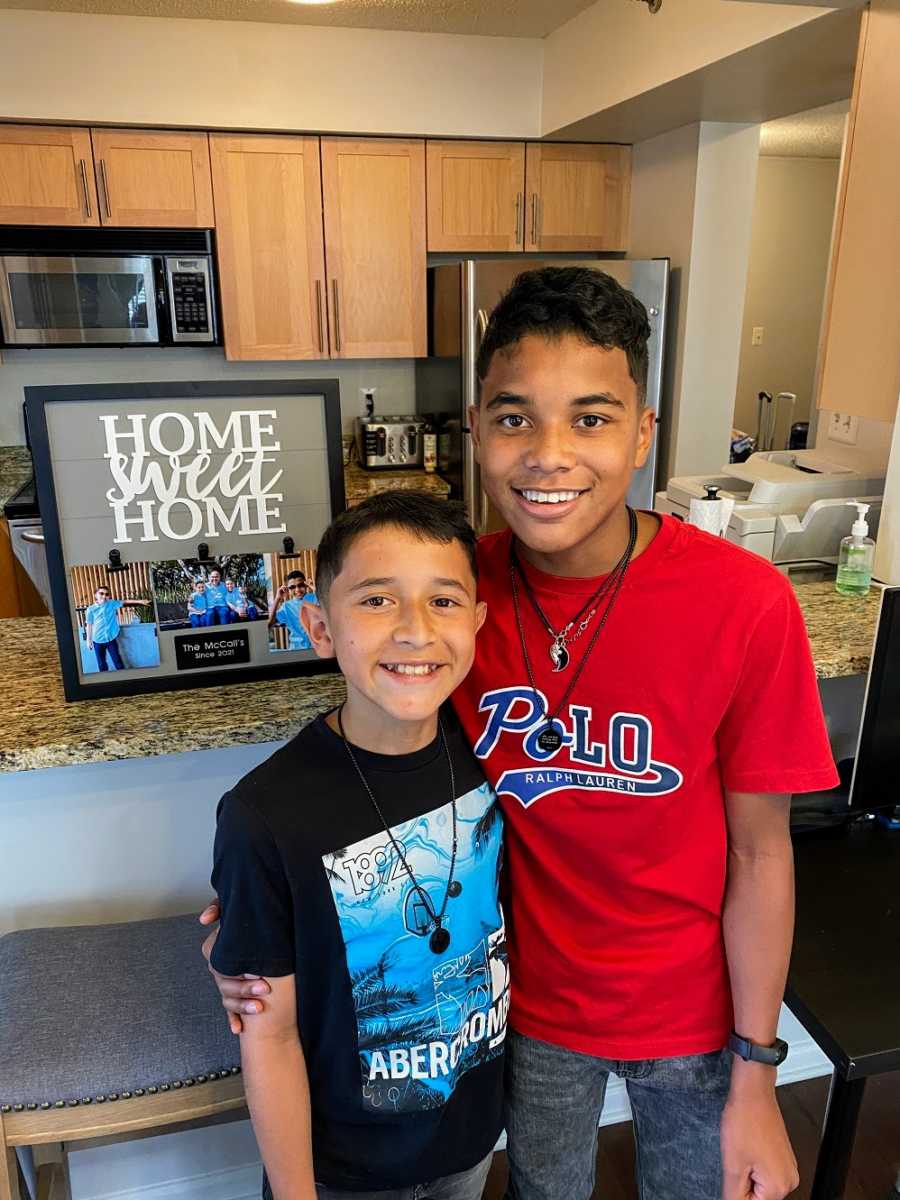 Today, life is busy with school, soccer, bike adventures, family vacations, and multiple movie nights during the week. I stress the importance of family time and eating our meals without technology in our hands. We have our ups and downs like any family. We have our disagreements and breaking news…they get on my nerves at times just like I get on theirs. My biggest lesson learned so far is to live life day after day, and I don't compare my family to any other adoptive family.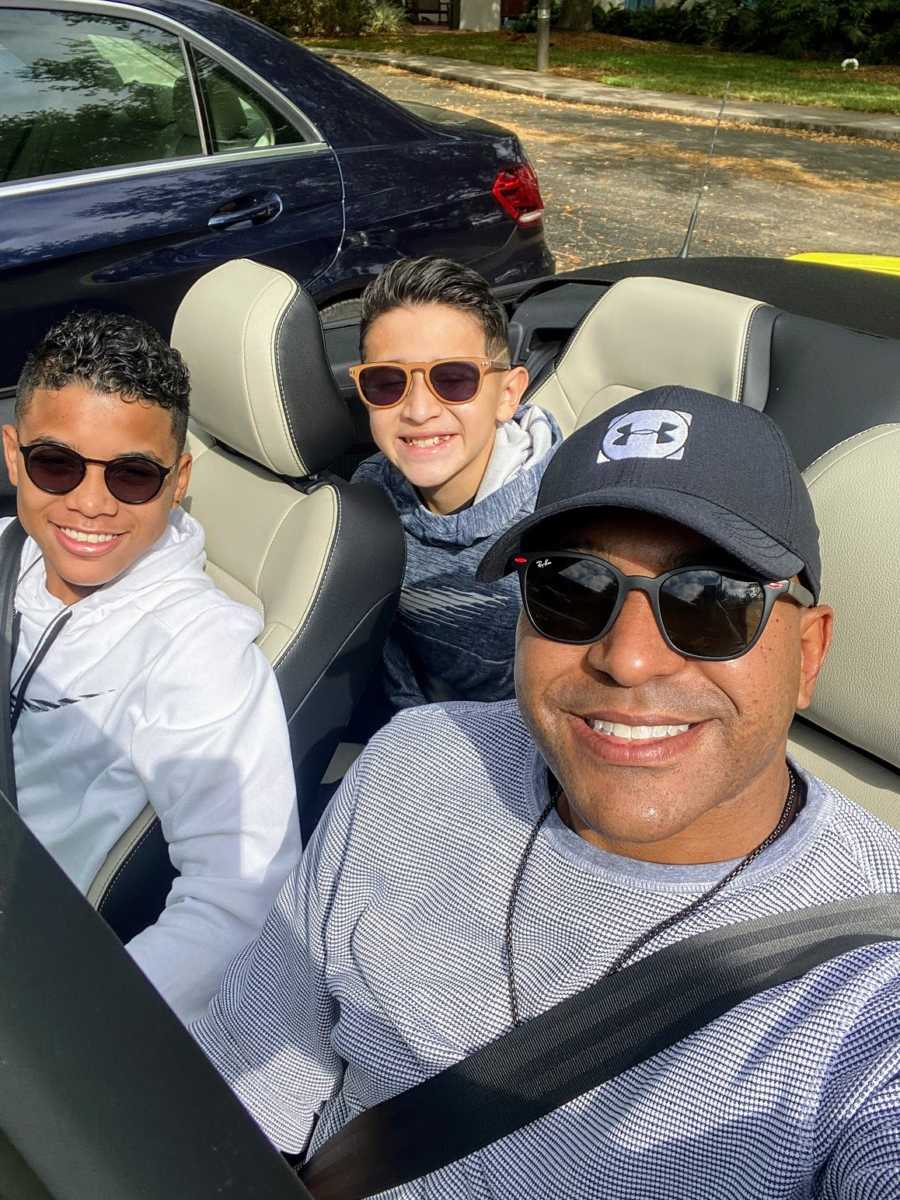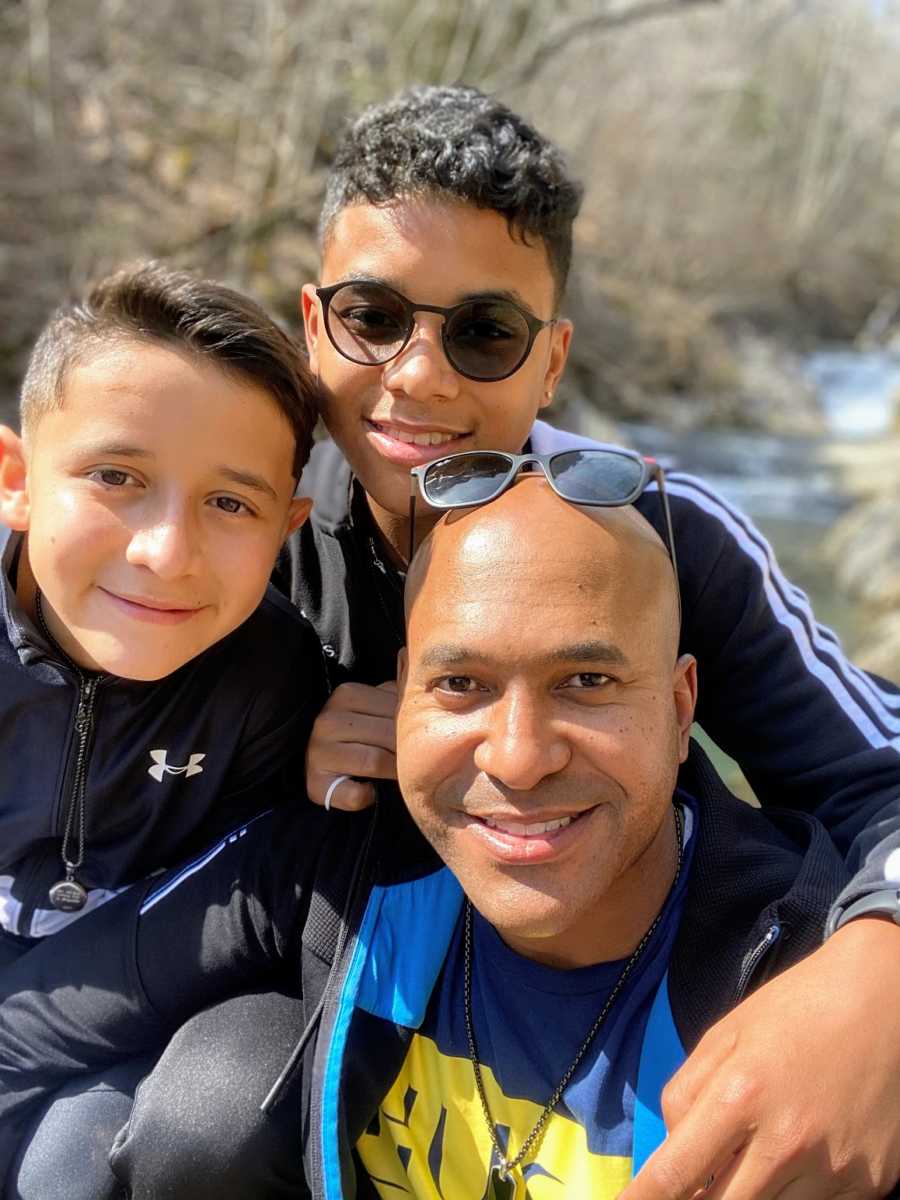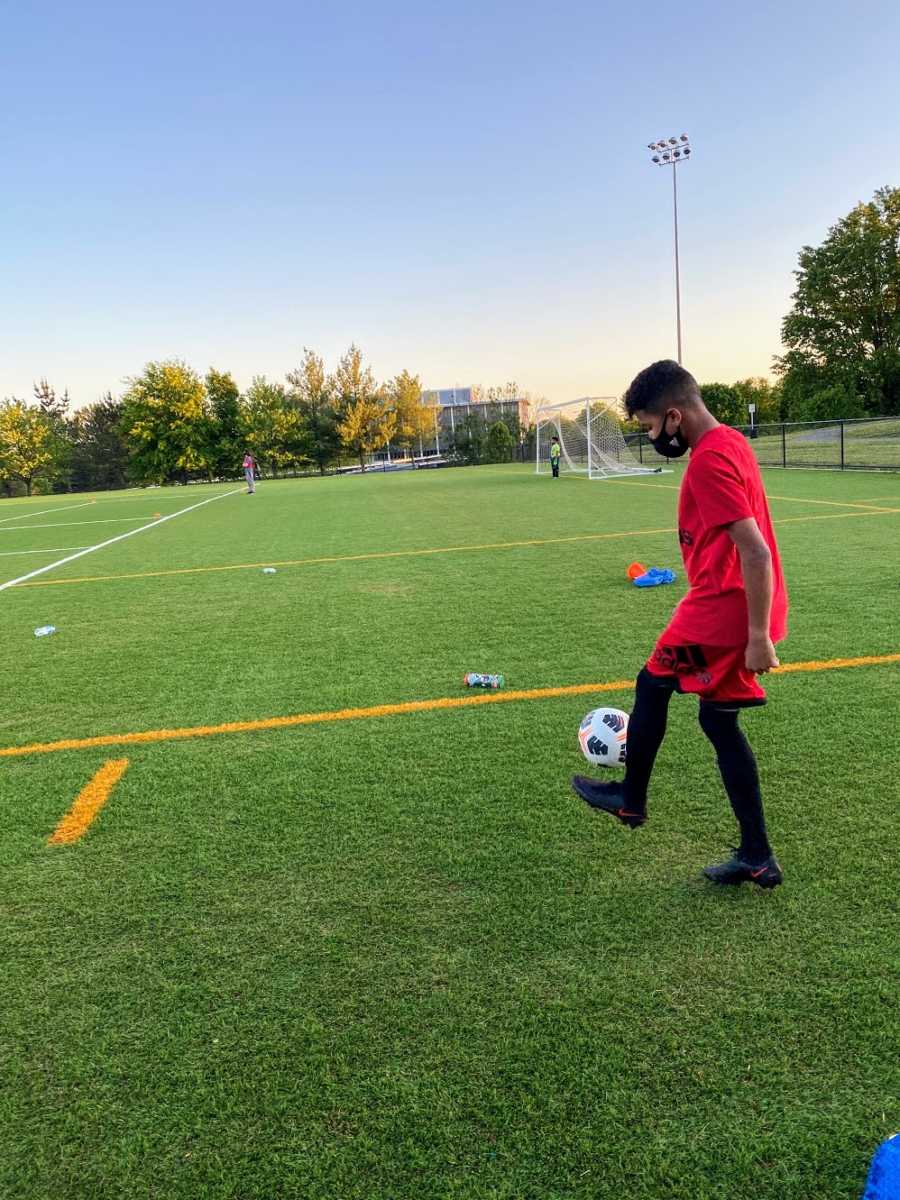 I also do not allow people to speak negatively about what could be or what may happen in the future with adopted kids, but I focus on the now. I remind myself often parenting comes with a sacrifice of our own self. For those contemplating older child adoption, remember children do not ask to be separated from their families and country. Then they have to transition to an unknown family who speaks a foreign language, it is hard! Even if a child was homeless, when they enter your home, they should not be 'grateful' to you for saving their life. Consider changing your perspective. I am the one who is grateful for my boys making me a dad.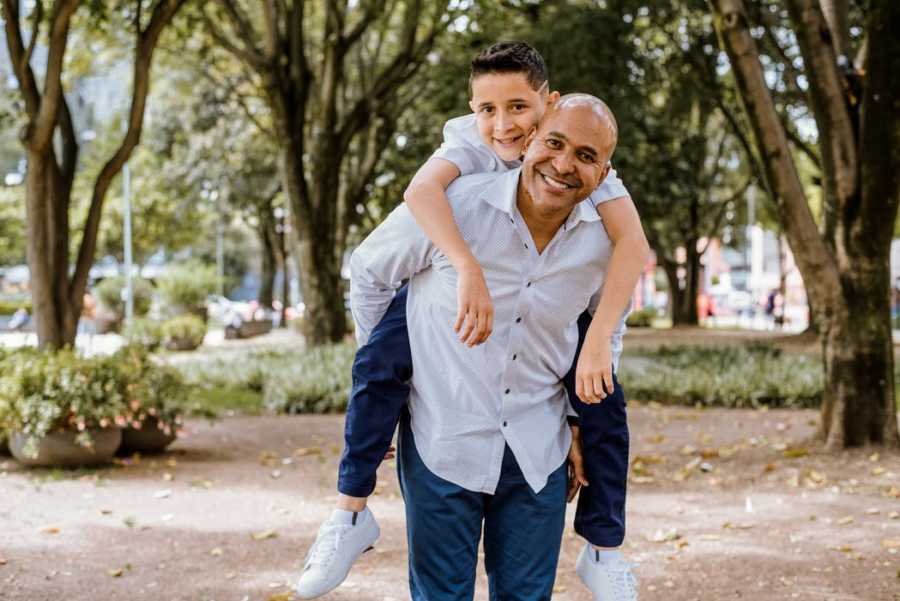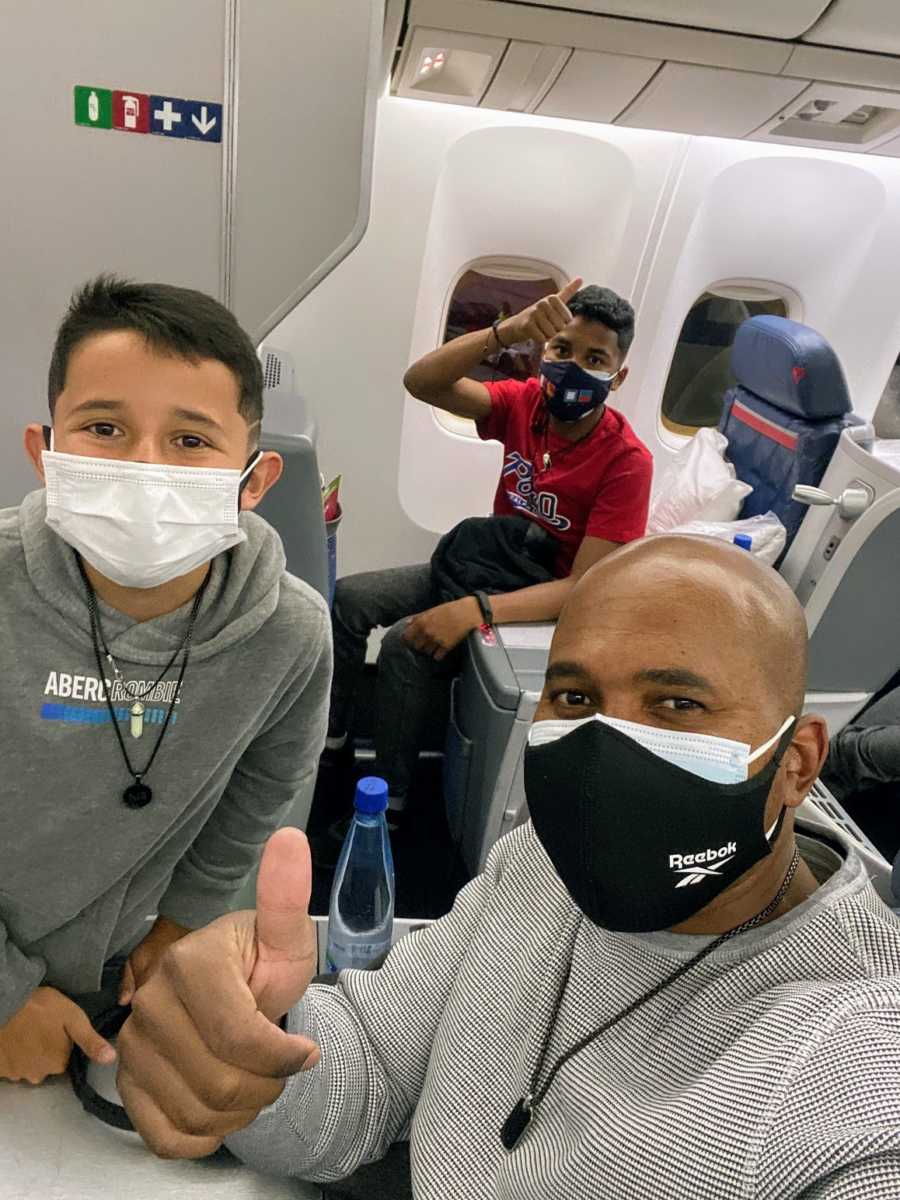 We are a non-traditional family, adventurous, one dad and no mom, full of love, and a family of fun and laughter. I truly believe older children are the hidden treasures of adoption. Although people look at my career to measure my success, my greatest accomplishment in life is becoming a father of two. They are my pride and joy and make me who I am today, a single father by choice."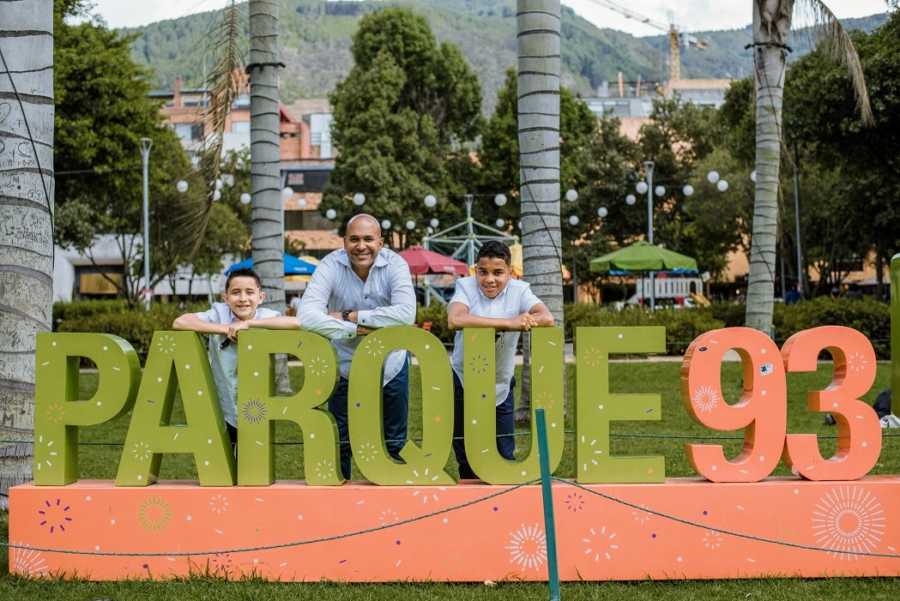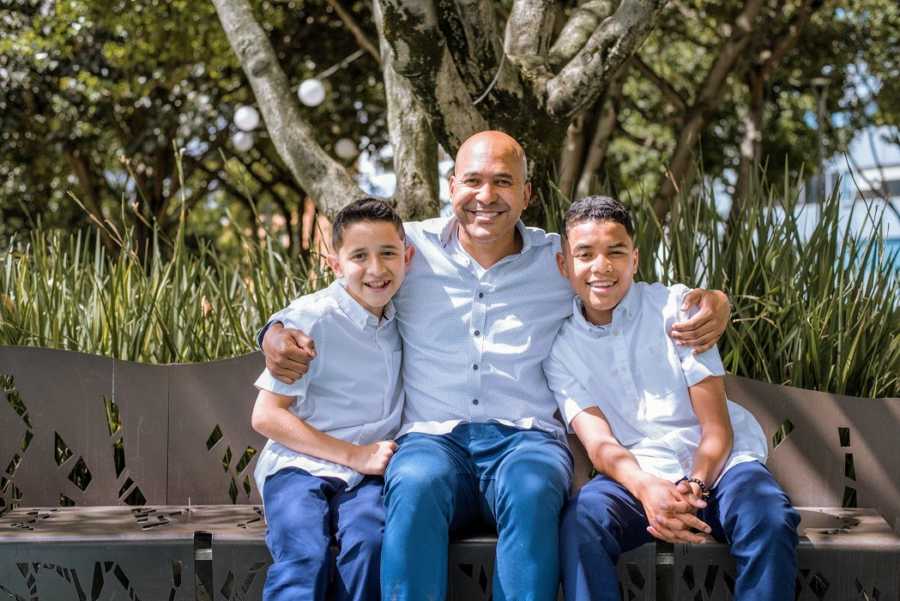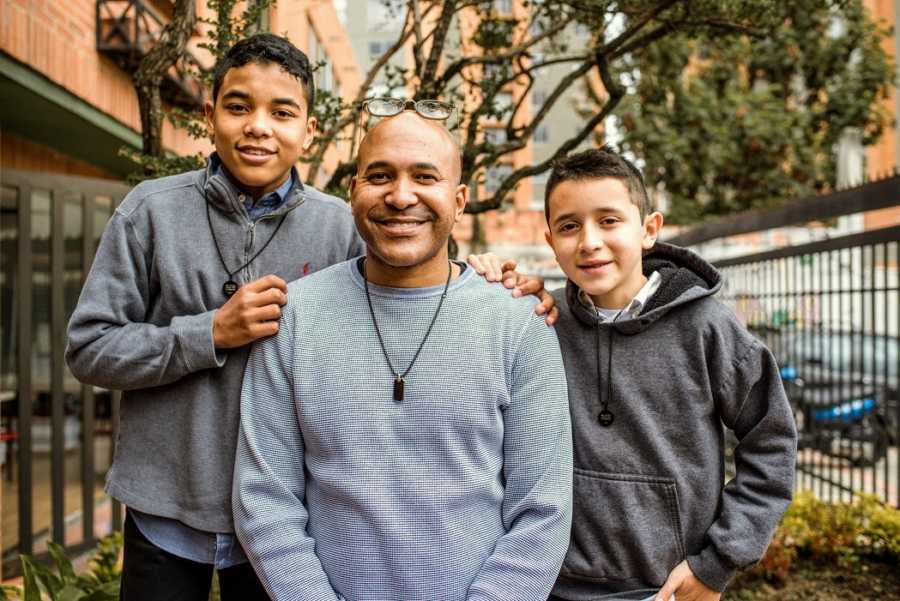 This story was submitted to Love What Matters by Stephen of Washington, DC. You can follow his journey on YouTube, Tiktok, and Instagram. Submit your own story here, and be sure to subscribe to our free email newsletter for our best stories, and YouTube for our best videos.
Read more stories like this:
'I don't think any social worker will jump to place a child with a 20-year-old, single male.' I agreed and said, 'I'll be patient.' I checked all the boxes.': Former foster kid becomes adoptive dad to 3 boys, 'Fostering is love'
'At 11, his adoptive parents abandoned him at a hospital, never to return. 'Mr. Peter, can I call you my Dad?' I began to cry uncontrollably.': Single dad adopts 11-year-old boy from foster care after biological, adoptive family abandon him
'Where's their mom?' She assumed I was kidnapping my son. She didn't believe me when I said, 'I'm Dad.' The suffering of kids in foster care knows no color.': Single foster, adoptive dad says 'matching hearts make a family'
'As I was getting ready to terminate my foster license, I got the call: 'Mr. Ramos, do you remember Hector?' My eyes widened. 3 days later he walked into my life, forever.': Single dad adopts son with autism after emotional journey
Help us show compassion is contagious. SHARE this story on Facebook with family and friends.