"My grandparents helped raise me. They were the most effective support system in my life. There aren't many memories that I have that they aren't part of. Birthdays, chorus concerts, graduations, even field trips because my Grandfather owned all of the school buses and intentionally assigned himself as the driver for my class. There was nothing better than going to Mamaw and Papaw's for the weekend. Any issue that was going on throughout the week would disappear as I walked into their house. If I close my eyes, I can still see my Mamaw Irene in the kitchen. She would wear her housecoat while she finished frying chicken on the fry-daddy. I can still hear the rattle of the wobbler on the pressure cooker filled with the green beans that she had canned. I can taste the sweet tea that she had brewed earlier in the day. If I let my mind wander just a little more, I can actually smell my Papaw's aftershave as I hug him so tightly. Those are all things that only exist in my memory nowadays. Sadly, as I got older, they got older, too.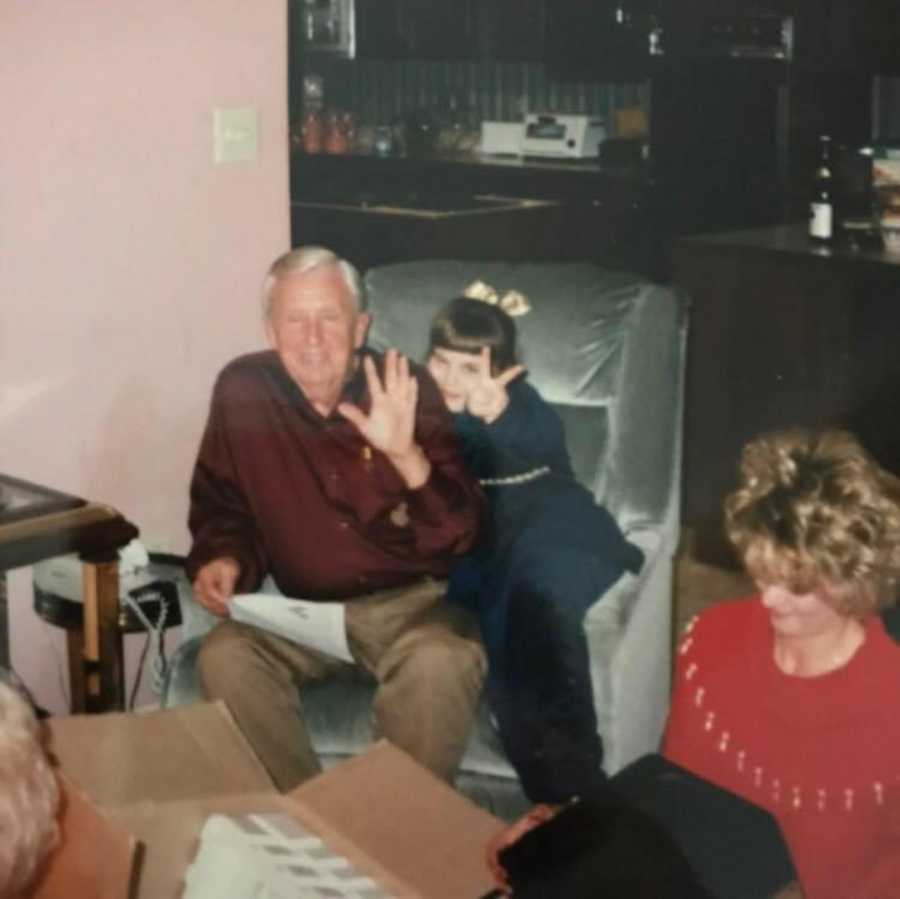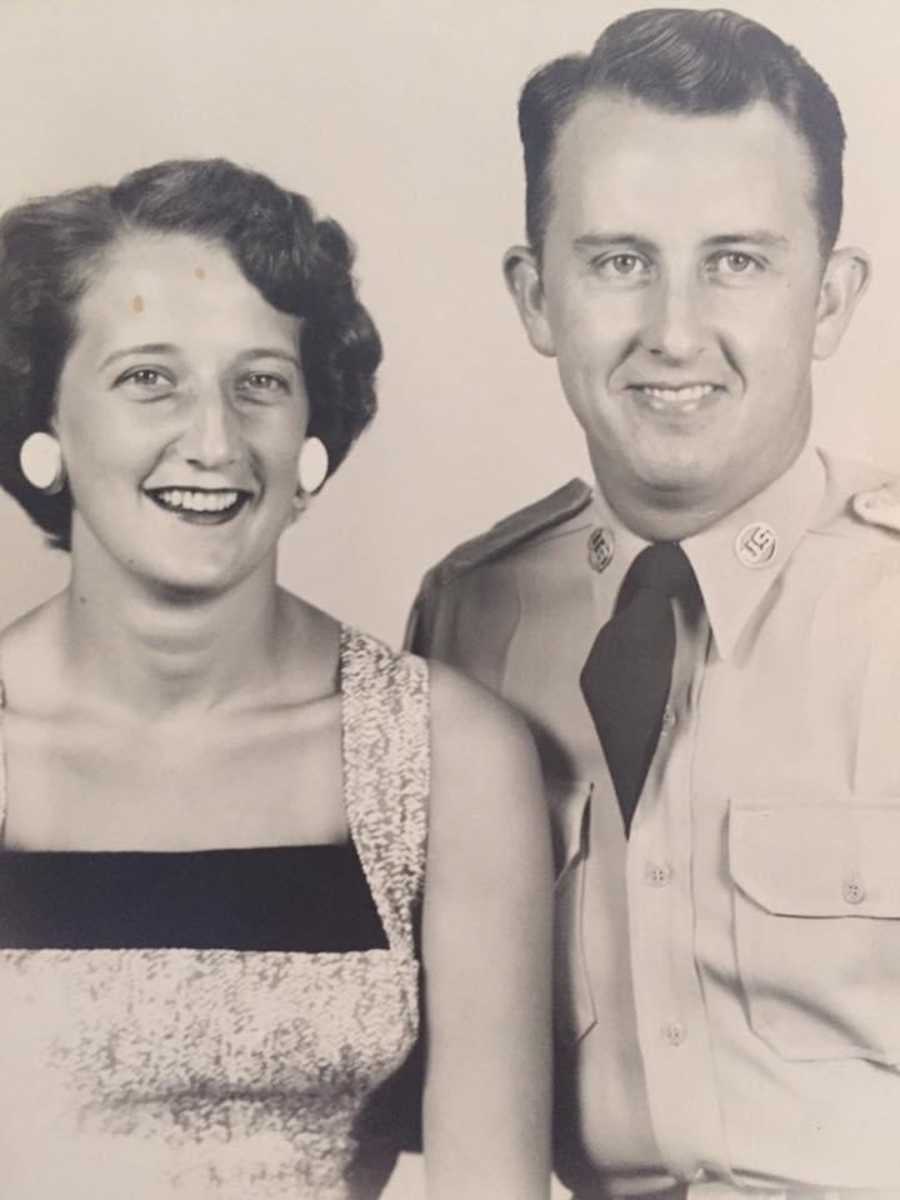 In 2016, my Grandmother called me and asked me to take my Grandfather to the doctor that he wasn't acting right. By the time I had arrived (10 minutes at the most), he had gone into a full-on stroke. His eyes were going two different ways; he was trying to talk to me and tell me to not call 911, he did not want the ambulance to disturb the neighbors, and his body was quickly swelling. My Mom and Grandmother were both in the room while he was going through all of this. I called 911 while holding him to make sure he didn't try and walk or stand. In reality, it was maybe five minutes, but the ambulance finally arrived. After I felt like he was secure, I held my Grandmother while she cried. I told her it would be ok and I would go be with him. The next 48 hours were critical. After a week in the hospital and 30 days in a rehabilitative facility, he came back home. He returned to his normal state (well as normal as he could for an 87-year-old), and life was good. Little did I know that it was the beginning of the decline of both Grandparents.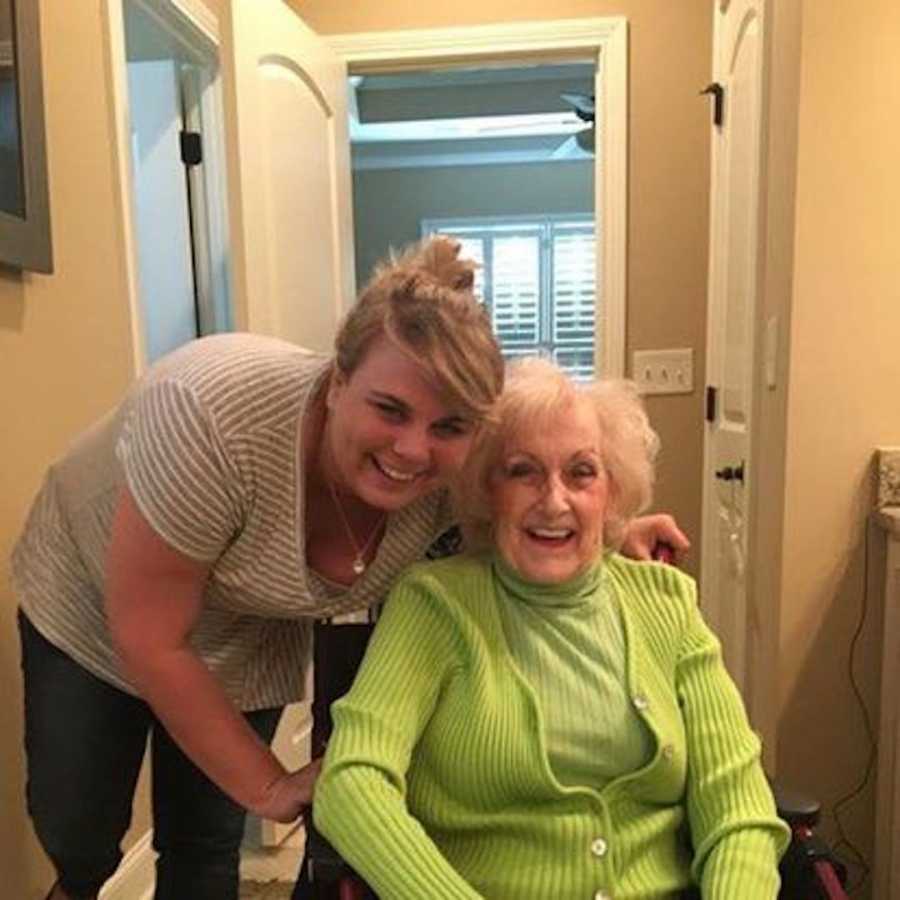 In 2017, My Grandmother had fallen and broken vertebrae in her back. She did recover, but it was undeniable that her need was more significant than we could give her at home. It was then that she decided to go into a facility that was a bit more skilled. My Grandfather was not far behind. By the grace of God, an empty room opened up at this facility. My sweet Grandparents were able to be reunited! It was just like being home, but they could get the around-the-clock care that was needed. And I must say, this facility loved my Mamaw and Papaw as their own, and I am genuinely grateful for that.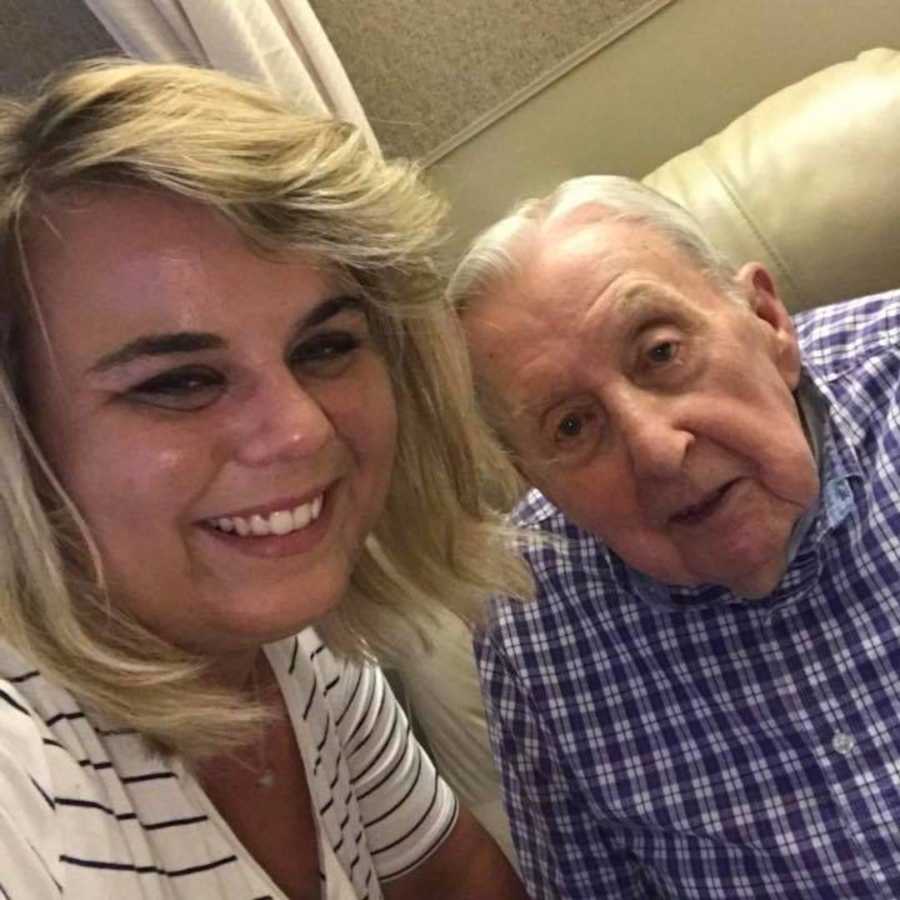 Life as we knew it had changed. There were no longer holidays with large gatherings and Mamaw's good food. Instead, I would cook, and we would rent out the room for us to eat at the table together. Every holiday, my mom and I would decorate their room. I remember vividly picking out their Christmas tree for 2017. They received so many compliments about the ornaments and lights. It was a success.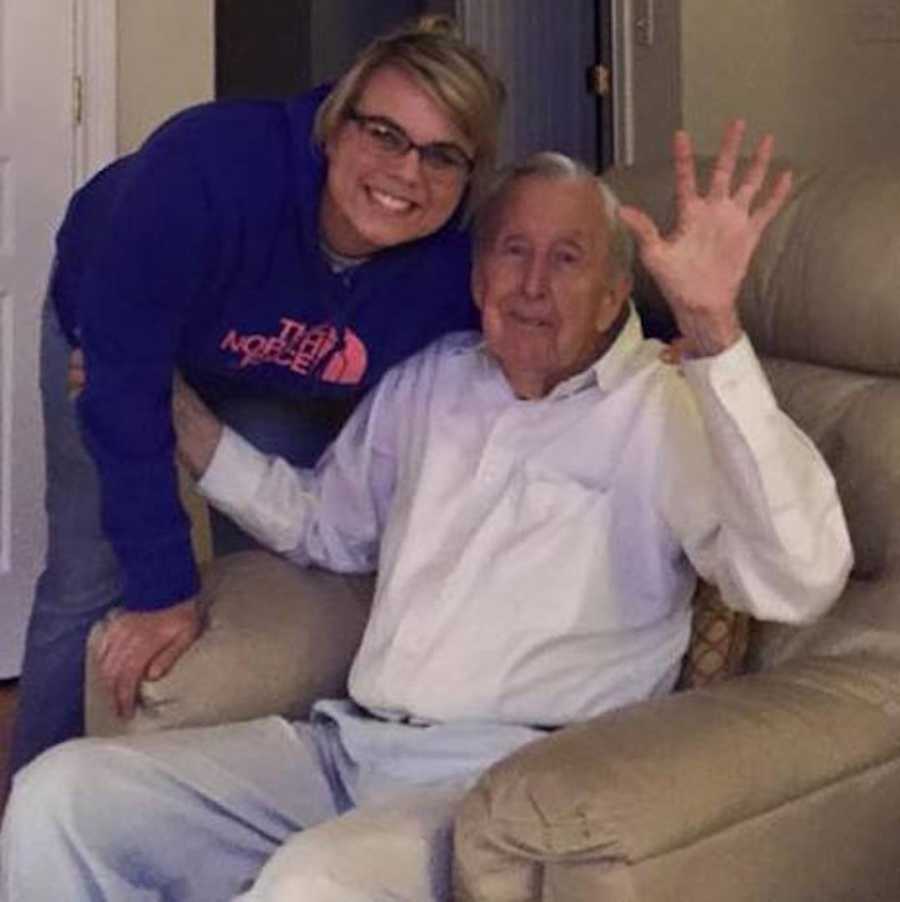 On Christmas Day, My Mom and I walked in like we usually do. This time, we had a whole armload of presents for Mamaw and Papaw. While walking down the hallways, I noticed some of the residents sitting outside of their rooms, trying to find something to do to curb the loneliness. It was quite an eye-opening experience for me. Upon entering their room, I noticed that someone (later finding out it was the Elks Lodge) had dropped off my Grandparents' gifts. I was baffled at how they knew that my Grandmother wanted a CD player (She had never asked for anything like that before!), and my Grandfather got pants and socks. Apparently, my grandparents had filled out this questionnaire at some point, and the Elks Lodge delivered what was requested. I felt the hot sting of tears hit my eyes.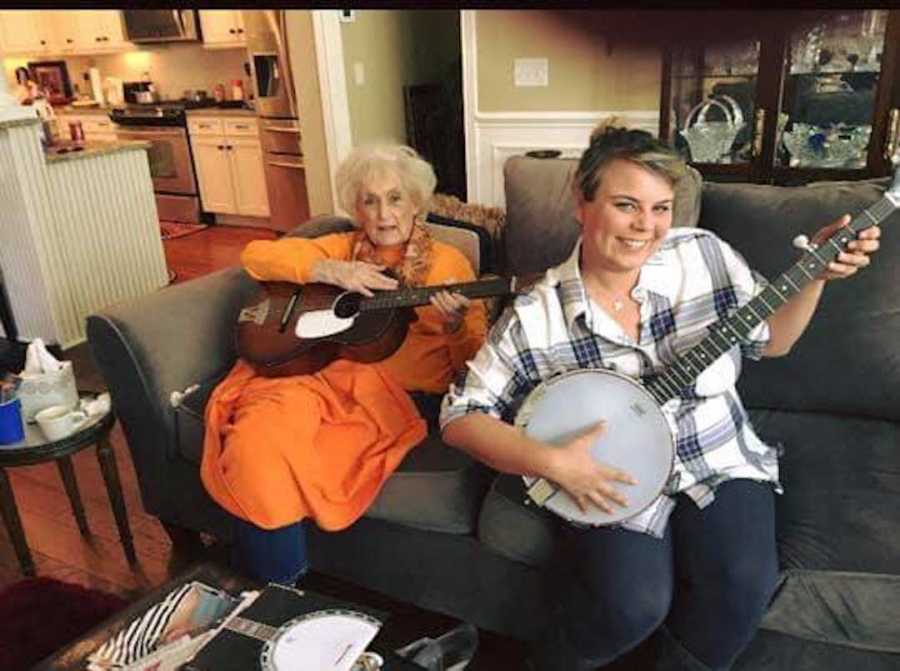 My first thought was that this was one of the sweetest things that I had ever seen in my life. My second thought was, 'What happens to the other seniors that don't have family or aren't veterans? Do they get Christmas gifts?' and that is how the partnership with Home Instead, LLC began. In the last three years, we have collected, wrapped, and delivered over 2,400 gifts to local senior citizens! Sadly, I lost both of my Grandparents in 2019. I was still coping and trying to deal with the fact that they were both gone when Covid 19 started to shut down nursing homes across the country. So, not only were they high risk, but they were also experiencing depression and isolation! I decided that I had to do something to try and help them. Some Senior Citizens aren't tech-savvy, some don't have phones, some don't even have a family. So the only logical thing at that moment was to Send Senior Citizens Love through good old fashioned snail mail. And that is precisely what we did. We started out requesting cards from local people to go to Local Homes. It was a huge hit! Local news stations picked it up, I kept promoting, others kept encouraging. It was growing. I knew that it had taken a turn for the better when I received a card from Hawaii and then New York City. So, it only made me push harder and promote more! In August of 2020- I was recognized as the 'Hometown Hero' and received praise and recognition. I was on a good roll. But nothing could prepare me for what happened next!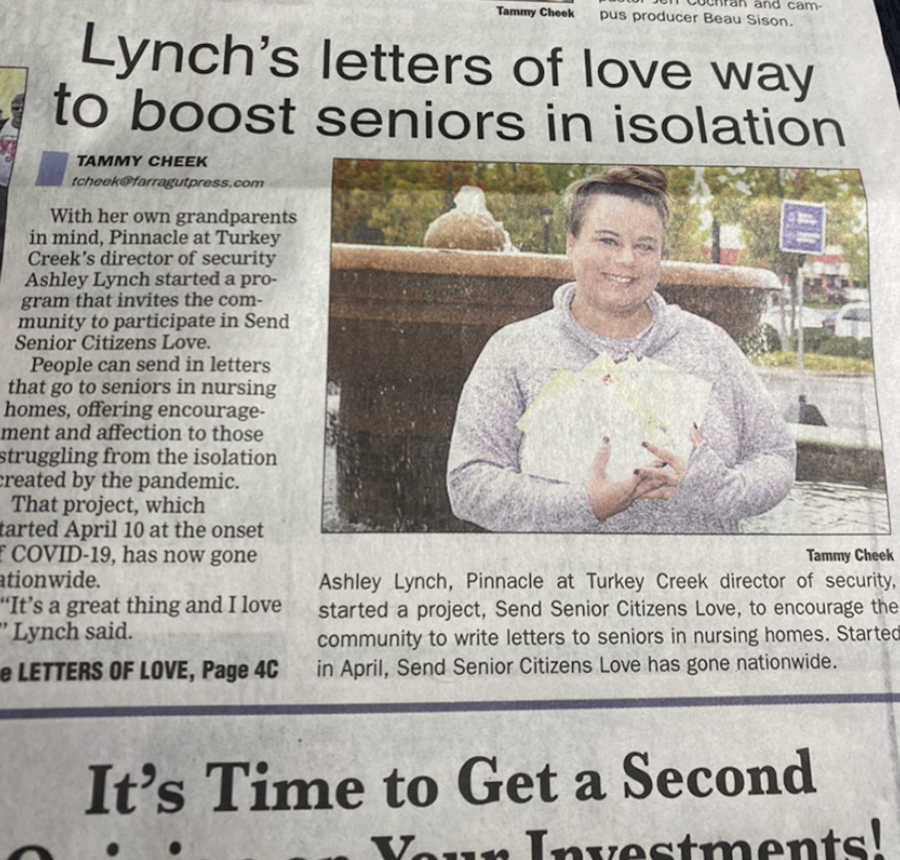 On August 17th, I received word that I would be featured on a Facebook watch show called 'Returning the Favor,' It's a show that recognizes, as Mike Rowe the host calls it, 'The Bloody Do-Gooders' and Returns the Favor! It was such a fantastic experience. Not only did I get to meet Mike Rowe, but my entire support system also showed up and surprised me. My hometown, my friends, my family… and I am pretty sure that my grandparents were looking down on me that day.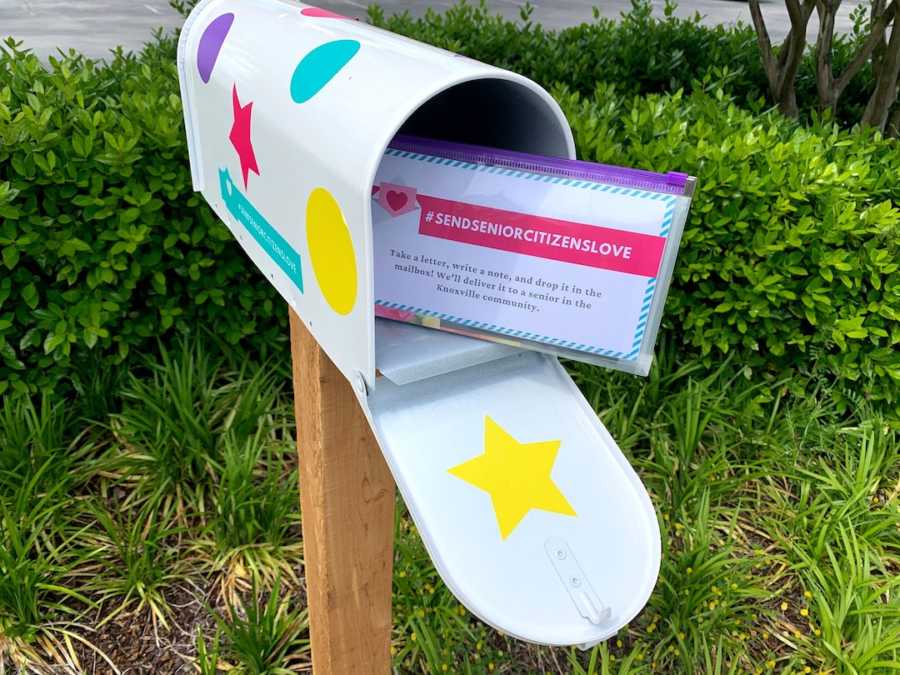 My entire life has changed thanks to #SendSeniorCitizensLove. I have met so many amazing people, pushed myself to new limits that I would have never had otherwise, and most importantly- I make people that genuinely need it- smile. I have expanded to states across the USA and just recently started sending cards to Ireland, Canada, and England! And I will continue to do it until I am a senior citizen. I live by the 'To care for those who once cared for us is one of the highest honors.'"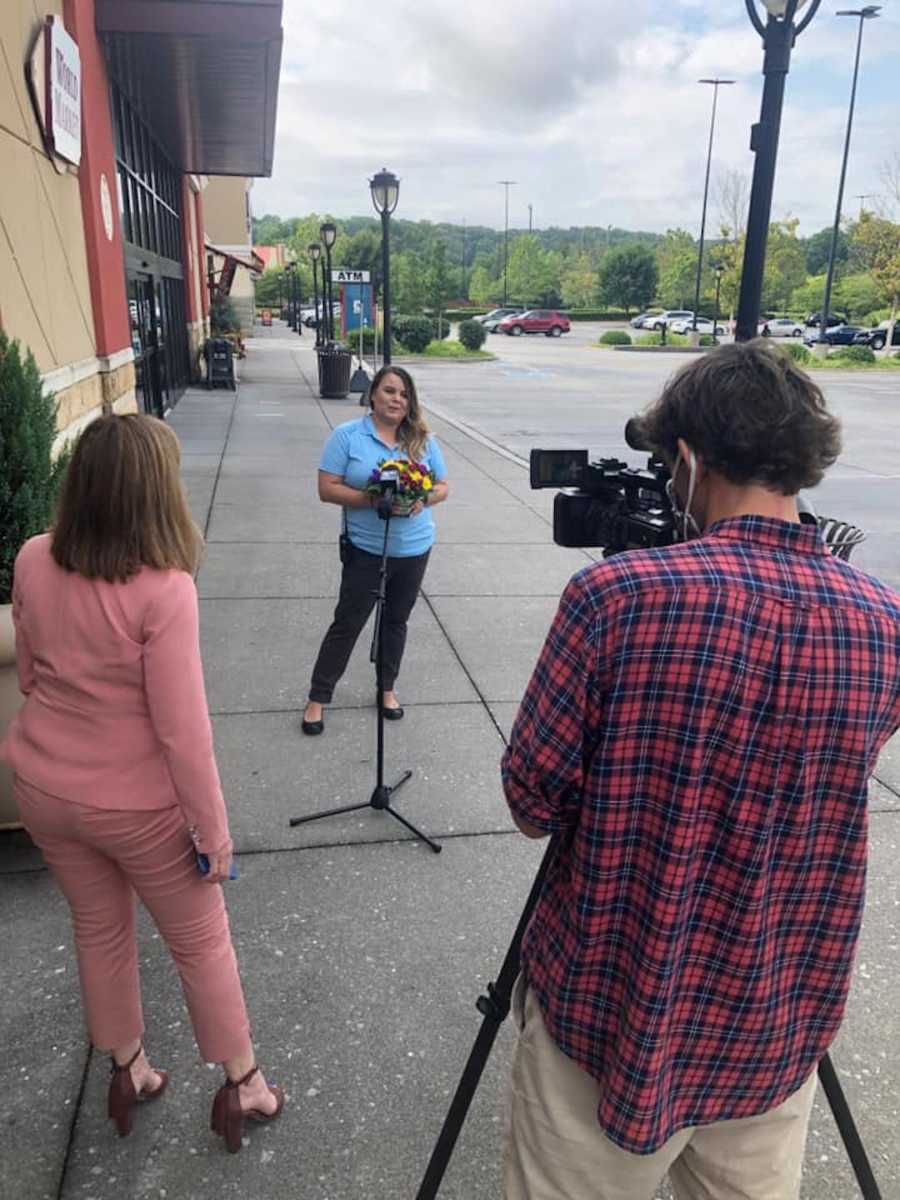 This story was submitted to Love What Matters by Ashley Lynch from Knoxville, TN. You can follow her journey on Instagram. Submit your own story here and be sure to subscribe to our free email newsletter for our best stories.
Read more stories like this:
'Instead of packing the car for a fun weekend with grandma, we came here, to the cemetery. This is where we must visit her now.': Woman loses mom, says we should 'let grandparents spoil our kids while they still can'
108-year-old meets his 1-year-old namesake: 'You don't know what this means to me'
'Nana, when you get to heaven please send me lots of pennies': Grandmother sends hundreds of pennies from 'heaven' to symbolize her 'deep love'
'Take photos with your grandparents, because one day, when the dust has settled and the years have gone by, those photos may be all you have left of them.': Woman pens ode to grandparents
Do you know someone who could benefit from reading this? SHARE this story on Facebook with family and friends.