"Meeting Daniel on October 14th, 2015, completely changed the trajectory of my life. One month prior, I was driving to pick up shirts for my business, Paper Clouds Apparel, a clothing company featuring art created by individuals with special needs, and saw a gentleman holding a sign panhandling on the freeway off-ramp. This man had on what could loosely be called a shirt. I guessed originally it was black, but now it was shades of brown due to the sun, it had large holes, and the sweat stains on the shirt reminded me of how sedimentary rocks look.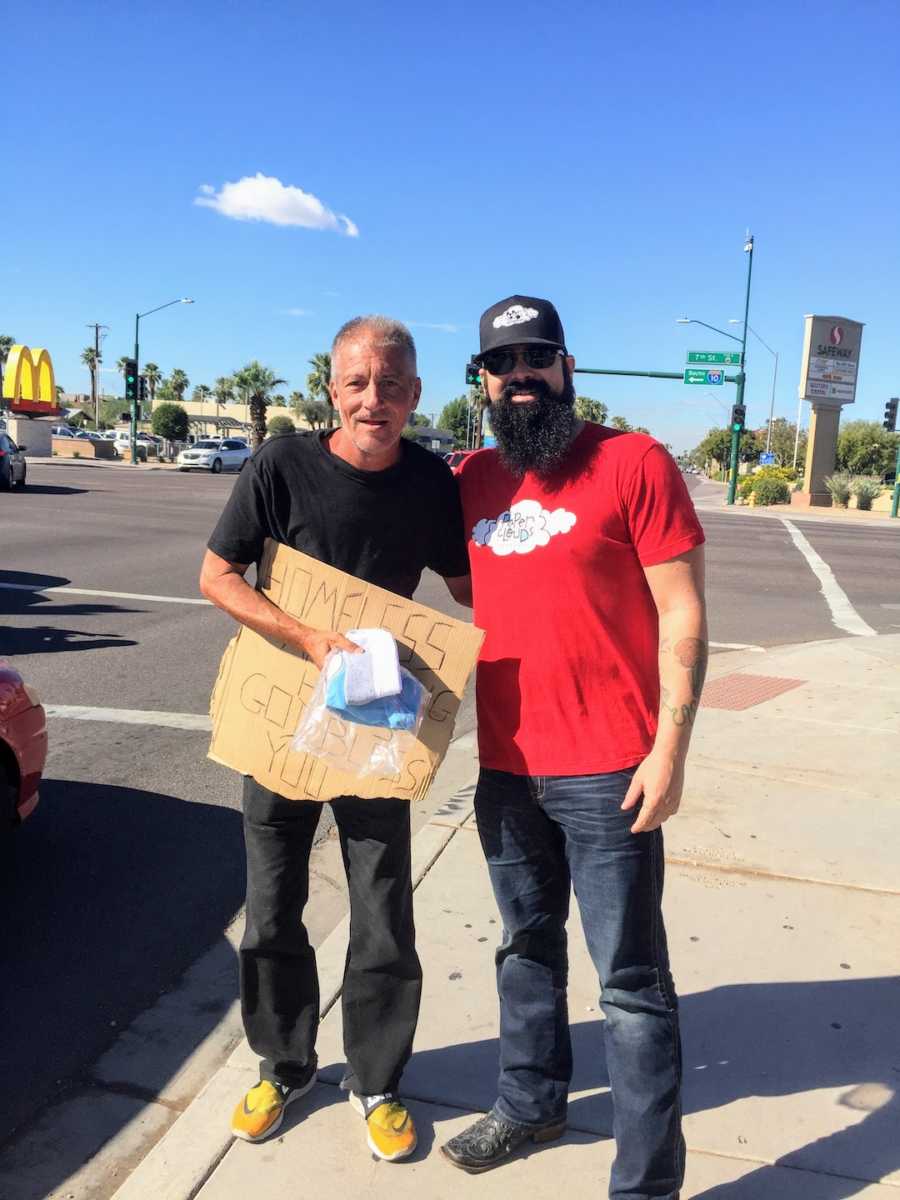 Owning an apparel company, I felt I needed to help those in need. I decided I would buy a couple hundred shirts, print the Paper Clouds Apparel logo upon the shirts, and then hand them out to those living on the streets. I wanted to give out more than just a shirt, I wanted to provide something with a little more depth, and asked my interested friends to write what we call 'Letters of Hope.' Handwritten letters filled with encouragement, and the type of letter we would like to receive if we were experiencing homelessness.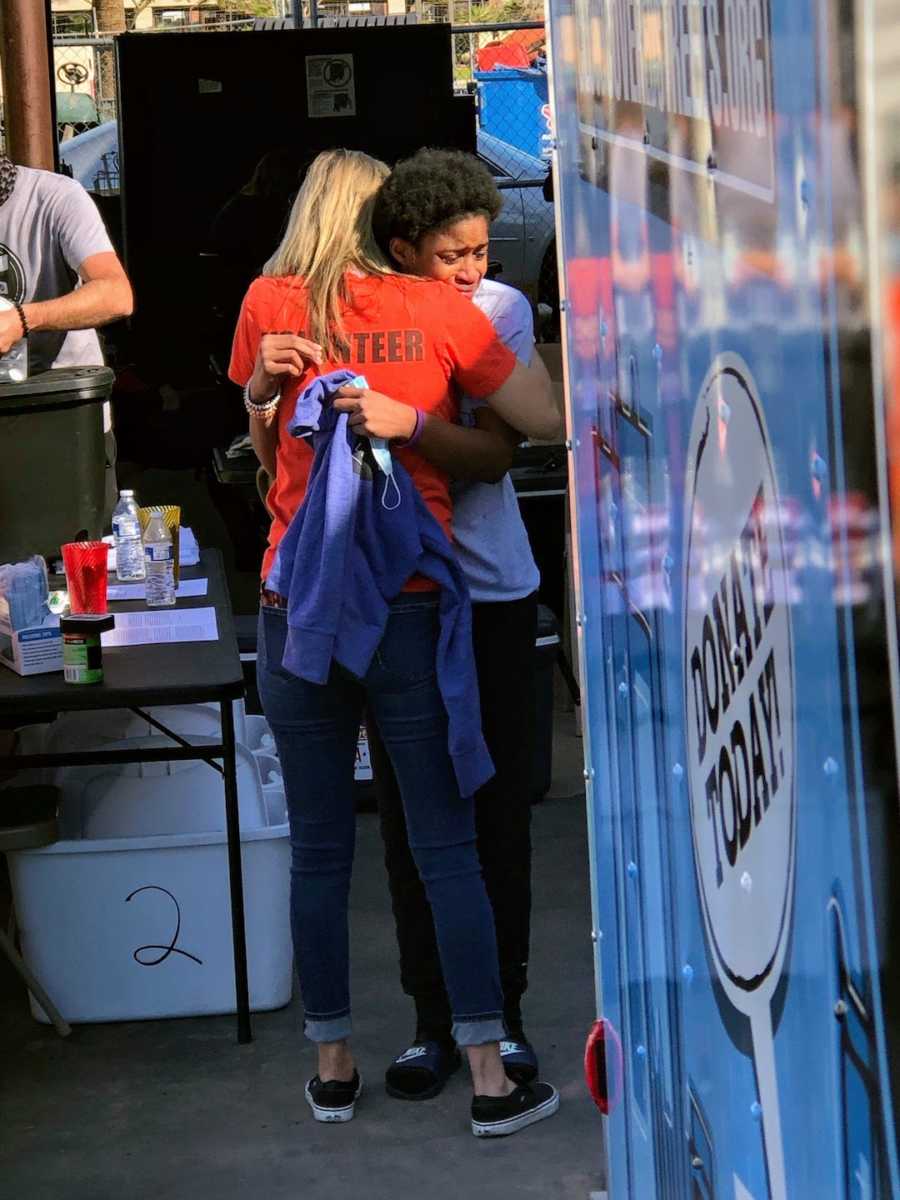 I had no thought or intentions of starting a nonprofit to help those in need. Daniel was the third person I encountered on my initial street mission. Daniel was sitting on the grass at a park, wearing only a pair of shorts, with a blanket next to him and his pillow. My first action upon seeing anyone is to put out my hand for a shake, introduce myself, and ask their name, all while making genuine eye contact. Our goal from the very start was to attempt to make a genuine connection with every person we encounter. I asked Daniel what size shirt he wore, and then handed him a new shirt and a Letter of Hope.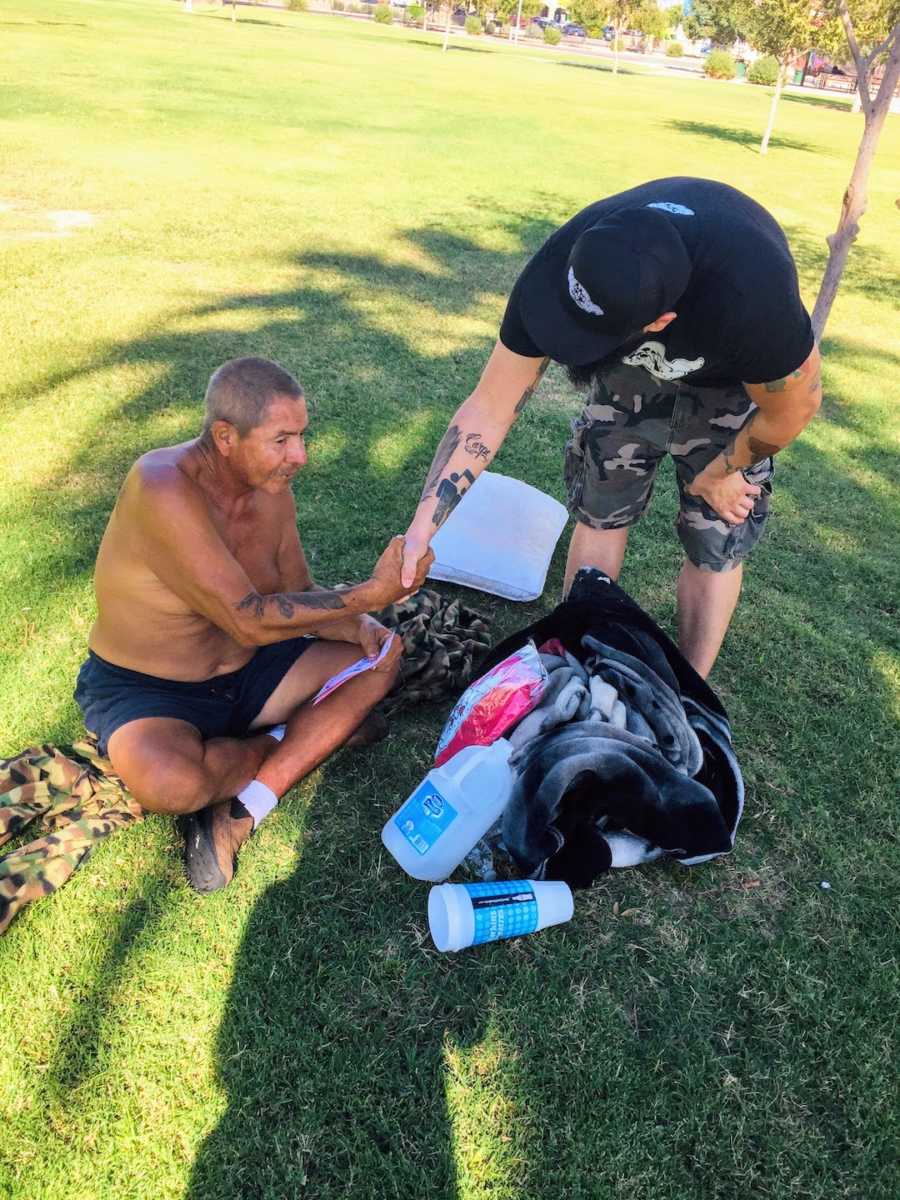 Daniel almost immediately put his head in his hands and began to cry. I asked if he was okay, and Daniel told me a week ago, as he was sleeping, someone stole all his belongings. He didn't even have a shirt, and the fact the Letter of Hope was from a kid made him think of his children! He then said he was crying due to us being kind to him. In this moment, inside my head was the reaction seen often in cartoons with a lightbulb lighting up. This moment made me realize I needed to do more than give out a shirt and letter every once in a while. I made the decision I was going to start a nonprofit and focus on providing help to those experiencing homelessness.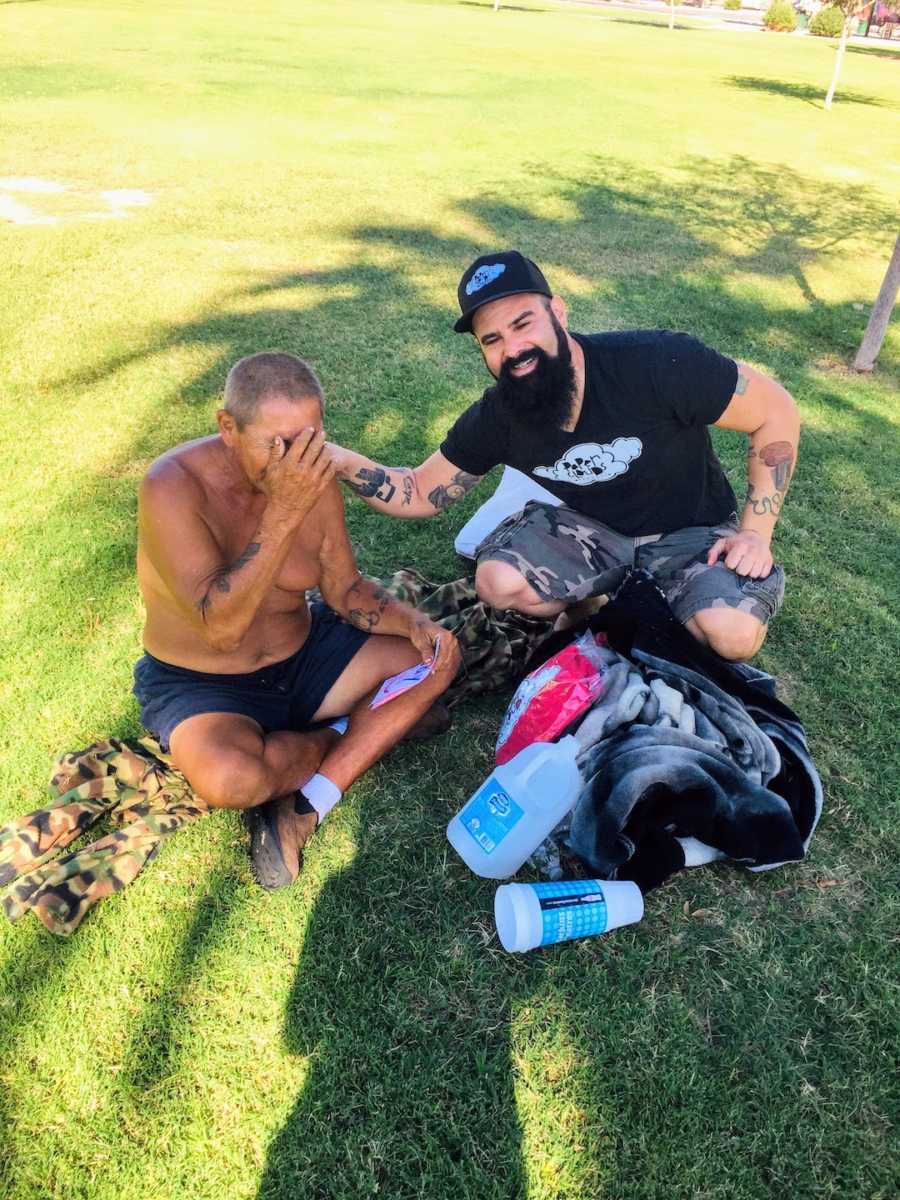 From this moment on, in every connection I made with someone on the streets, I would ask, 'What is something you really need?' I always wanted to make sure I was providing them with the items they need the most. Often I would hear, 'I could really use a shower.' I was under the impression there were shelters all over providing showers to those on the streets. I then began hearing horror stories about these shelters, and how the overwhelming majority of those on the streets refused to go near these locations.
Richard is a man I met during my second street mission. Richard told me the showers gave you no privacy and often did not have soap or shampoo. Richard also told me of the drug dealers hanging at the shelters, and also the violence occurring at the shelters. My conversations with my friends on the streets led me to begin finding a better way to get them a safe, and free, place to get a shower. I had also heard of the struggle to clean their clothes, so I wanted to make our trailer a shower/laundry trailer. I also wanted to provide haircuts done by licensed stylists.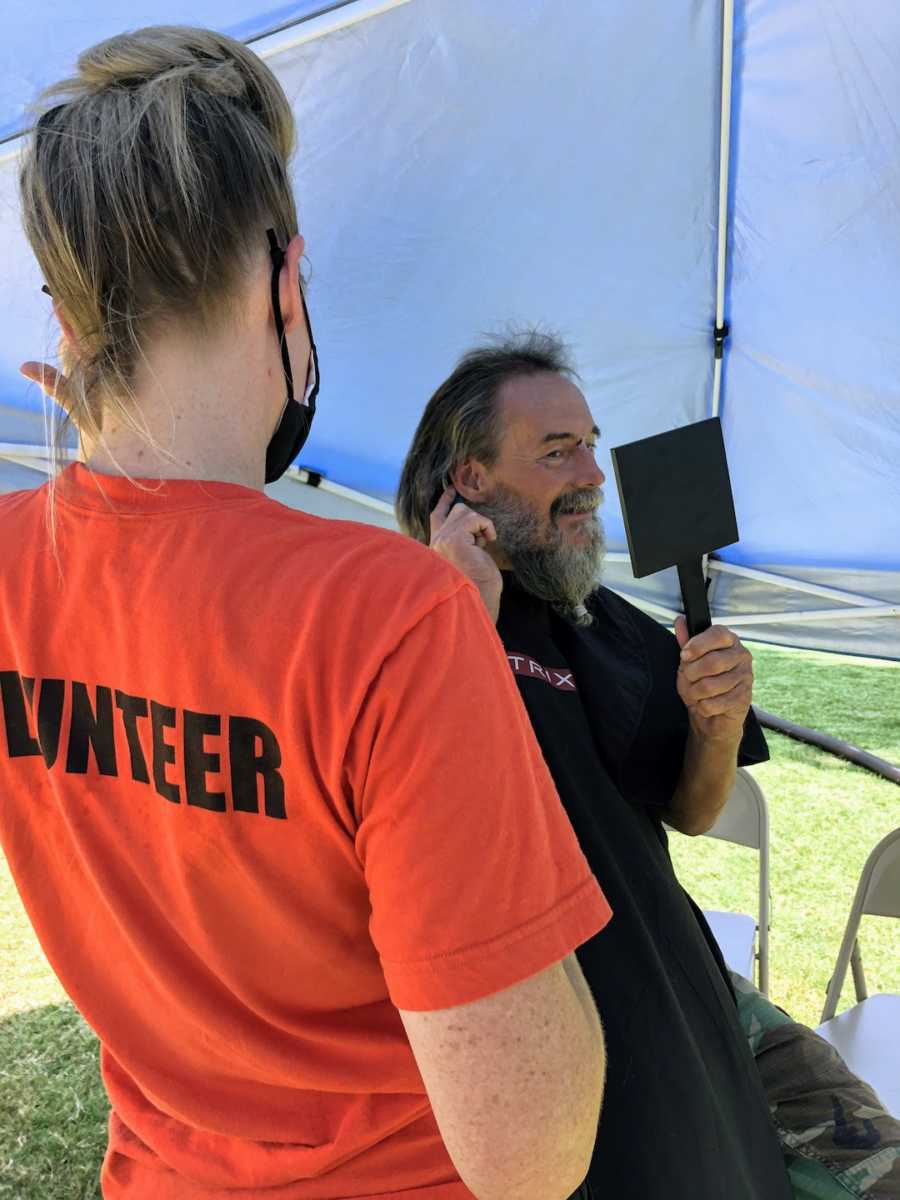 We wanted to provide them with new underwear, new socks, new shirts, and hygiene supplies to help keep up their appearance. I also wanted to hire those experiencing homelessness to help run the trailer. Give them an opportunity to not only make some money, but to also gain a job reference, make connections with our volunteers, and begin to build a better life. I knew this would be an expensive mission to begin, and then keep, on the streets. The only way for this was to Crowdfund the money needed to build the trailer we wanted.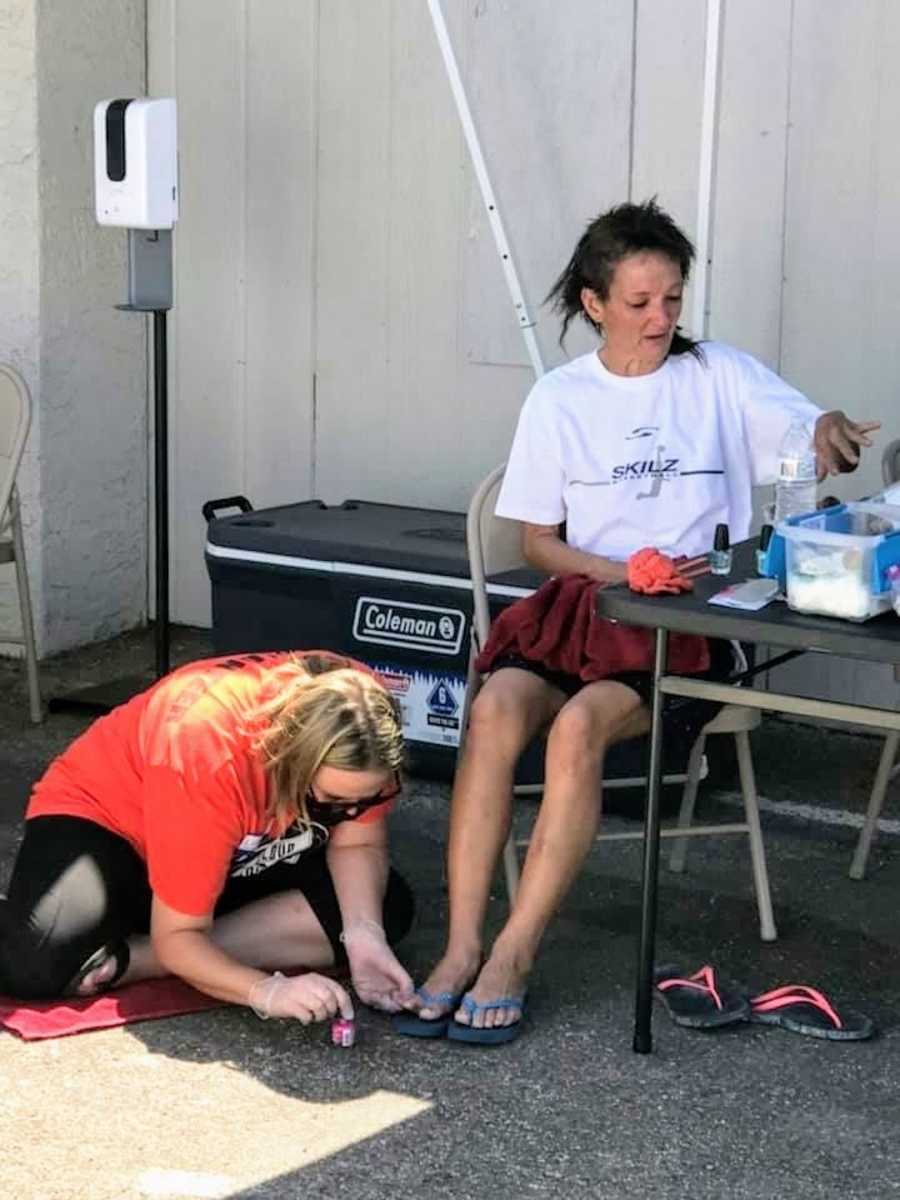 Due to having good connections with the media in Phoenix, we were able to get TV time to announce our idea. The day after our segment aired, we received an email from a construction company who wanted to meet and discuss my idea. At the meeting, I was shown a shower/laundry trailer this company had built for another nonprofit, but that nonprofit was unable to get the trailer on the streets, and they wanted to see if we would be interested. This construction company had me come back to their office for multiple meetings over a seven-month period.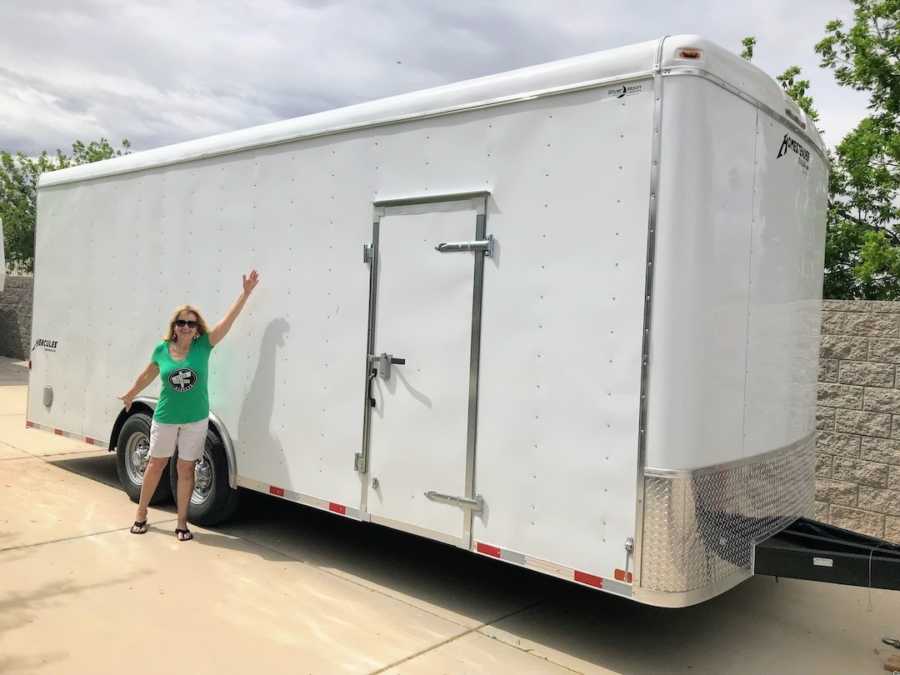 Finally, they agreed to donate the trailer to our nonprofit. I then found a wrap company who donated an amazing wrap. We had a big reveal party, which was covered by Phoenix TV stations. Two months after the launch party, we had still not acquired use of the trailer. We then received a 46-page document from the construction company, asking us to sign off on a document riddled with lies, obligations that had never been discussed, rules that would extremely limit our productivity, and changes to our nonprofit, which would basically put them in full control. Our attorneys said they had never seen such a document and were blown away with what this company was asking from our nonprofit.
After wasting almost a year of time on this opportunity, we had to walk away and start new. Over the next three years, we encountered additional construction and fabrication companies who agreed on the job and then disappeared on us. The last fabrication company had spent three months meeting with us to create the blueprint which was exactly what we wanted. I ordered the cargo trailer which would be the outer shell of our trailer. The day the trailer was to be delivered from Arkansas to Arizona, the owner of the fabrication company asked me to find a place to store the trailer for a couple months because they were going to be busy.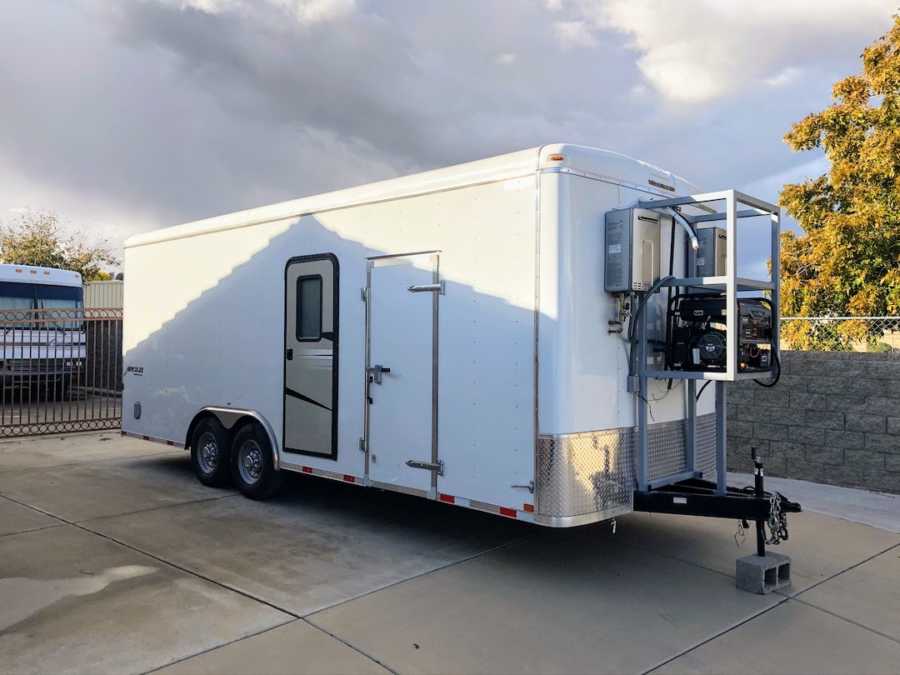 Fortunately, my friend Paul Mastin reached out, his father founded Phoenix Fence Company, and Paul said he would clean out a bay at their warehouse and we could not only store the trailer there, but also could work on the project at this location. At this point, I decided we would build the trailer ourselves; my father is very good with his hands, and also Paul volunteered to help. We got busy and put up the framing which would give our trailer four separate rooms. The front of the trailer has a room on each side, both with a full-size shower and a bench for the individual to sit on for undressing and dressing.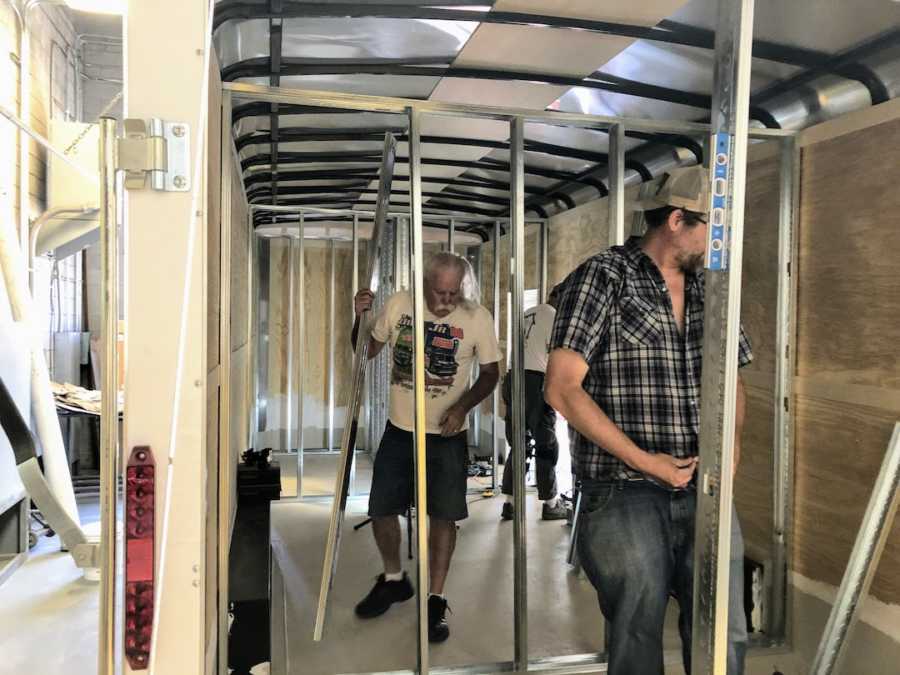 The middle room of our trailer is where we have two stackable washer/dryer units. The back room has a wall that folds down to make a ramp leading to a larger room, housing an ADA-compliant shower with room for a wheelchair and a bench. Having a room large enough for those in wheelchairs was extremely important to us, and we love seeing the responses by those who need what it provides. Another friend, Holly Burns, helped us with all our plumbing needs. When we needed an electrician, a gentleman named Joshua Adams donated his services, and Tom LaVance took care of our air conditioning.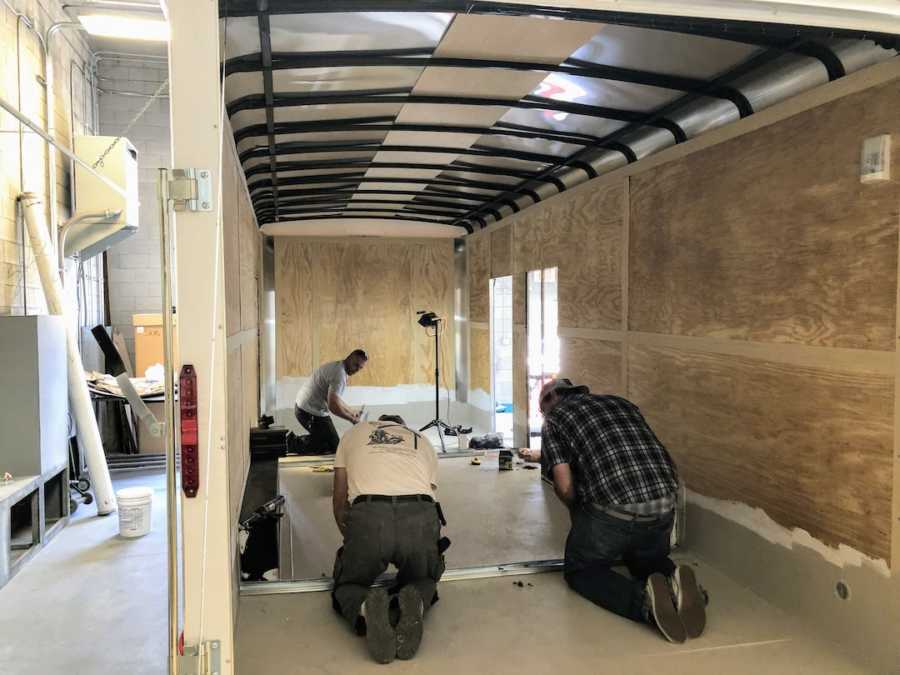 In early 2020, we had completed our mobile shower/laundry trailer. We set a launch date of April 1st. Then COVID made its appearance, and we didn't feel it would be safe to launch at that time. We wanted to learn more about this virus and make sure we were doing all we could to keep from people being infected or spreading the virus through our trailer. We were given three large, hand-free sanitizer stations, over 7,000 masks were donated, and we purchased some industrial strength cleaners and disinfectants from a home refurbisher.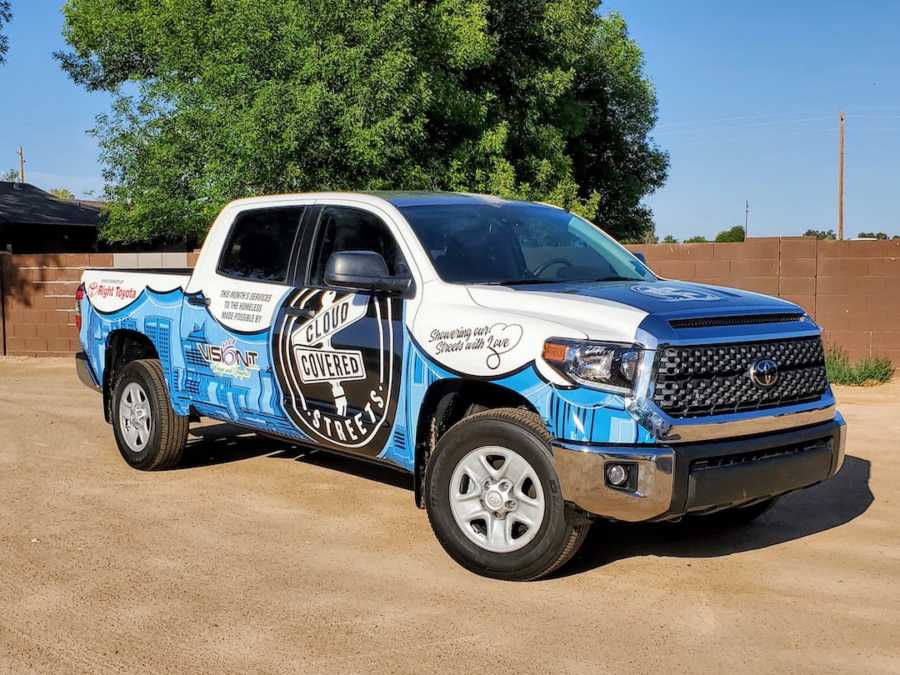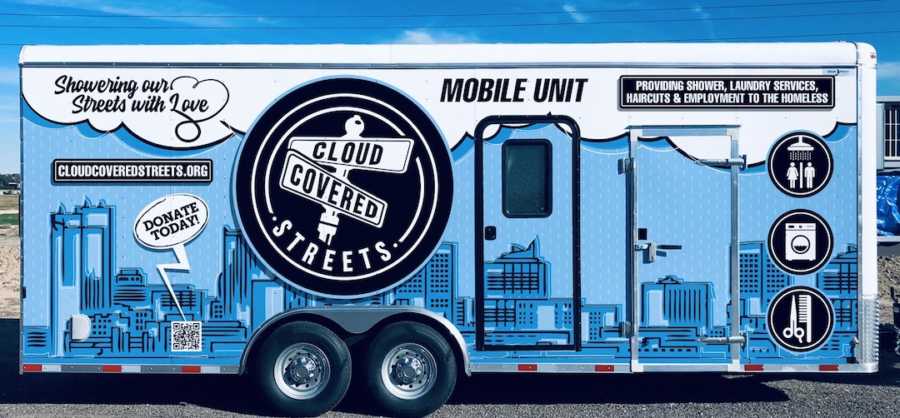 On August 31st, we were finally able to take out our mobile shower/laundry trailer and help those experiencing homelessness. In the final four months of 2020, we were able to provide almost 2,000 showers, 700 haircuts, 400 loads of laundry, and know of nine individuals who found employment after using the services of our trailer. At Christmas, we were able to have our Fourth Annual Operation Santa, and were able to purchase 210 pairs of new Nikes, gift wrap them, and give them out to those who used our trailer during the holidays. We are currently building our second mobile shower/laundry trailer, and it will provide services to those experiencing homelessness in Ft. Worth, Texas.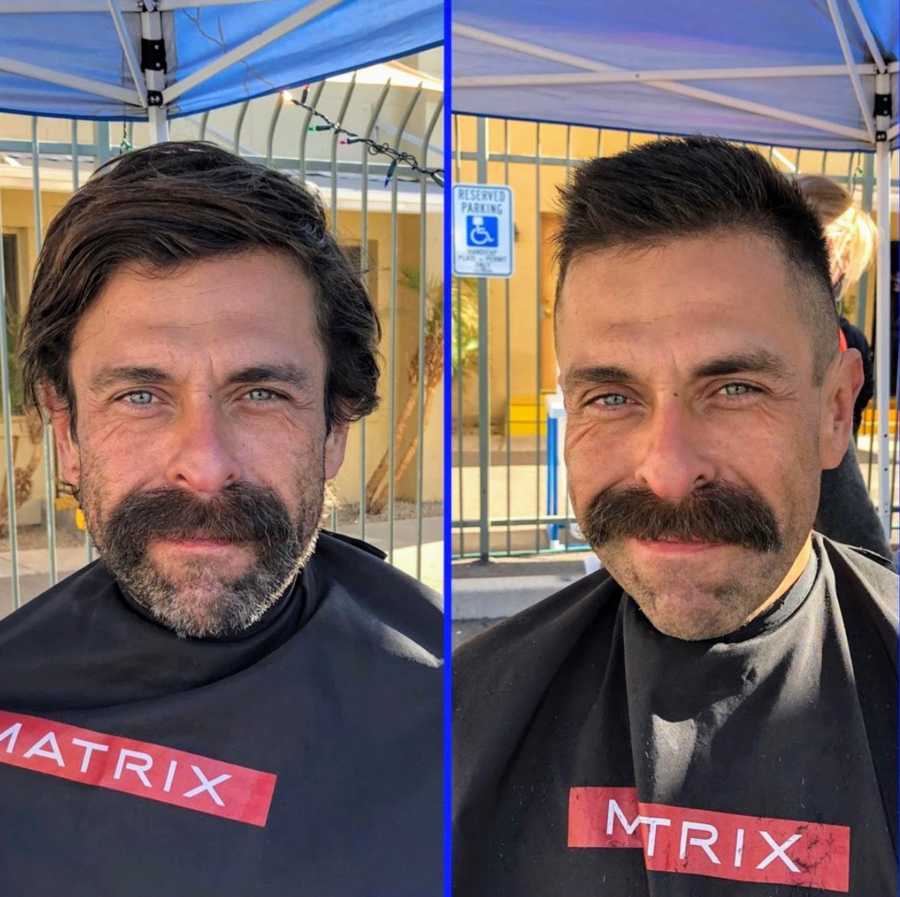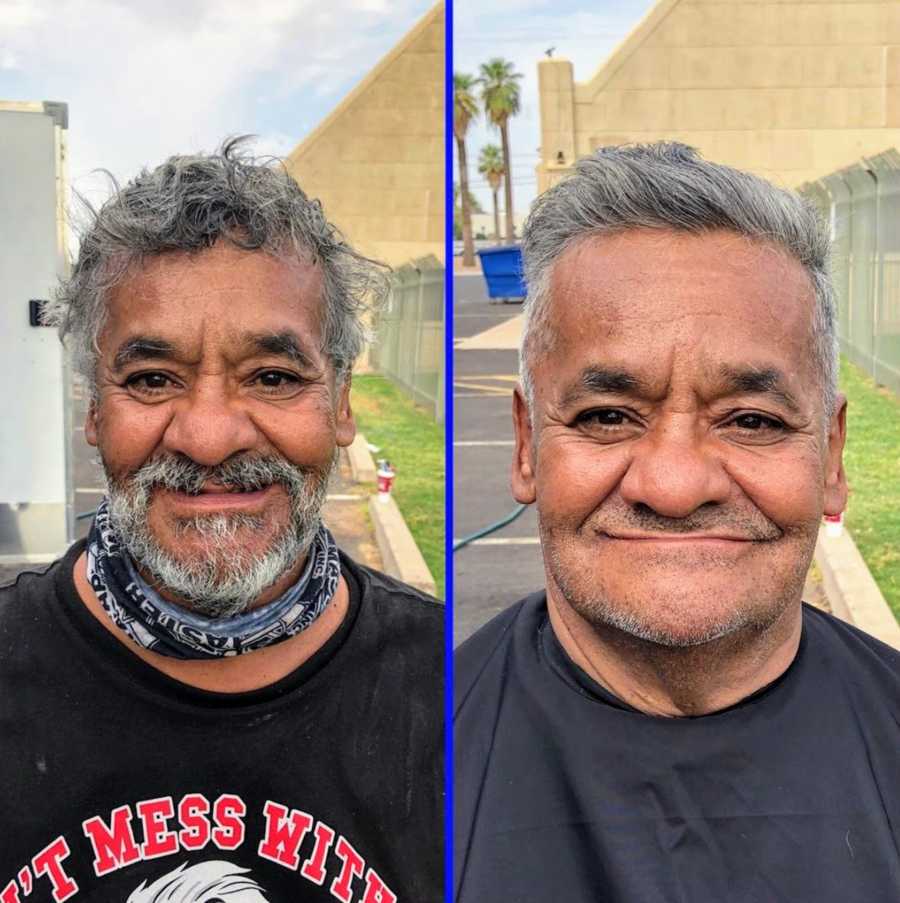 We have been able to completely fund our nonprofit without receiving any grants or large monetary donations. All has been accomplished by our small army of incredible supporters who follow us on social media. However, we have sent out our first grant applications and are working on finding larger donors, as we have set a goal of 20 mobile shower/laundry trailers by 2025. Homelessness is a major issue in our country, and the numbers continue to grow. The goal of our nonprofit is simply hope.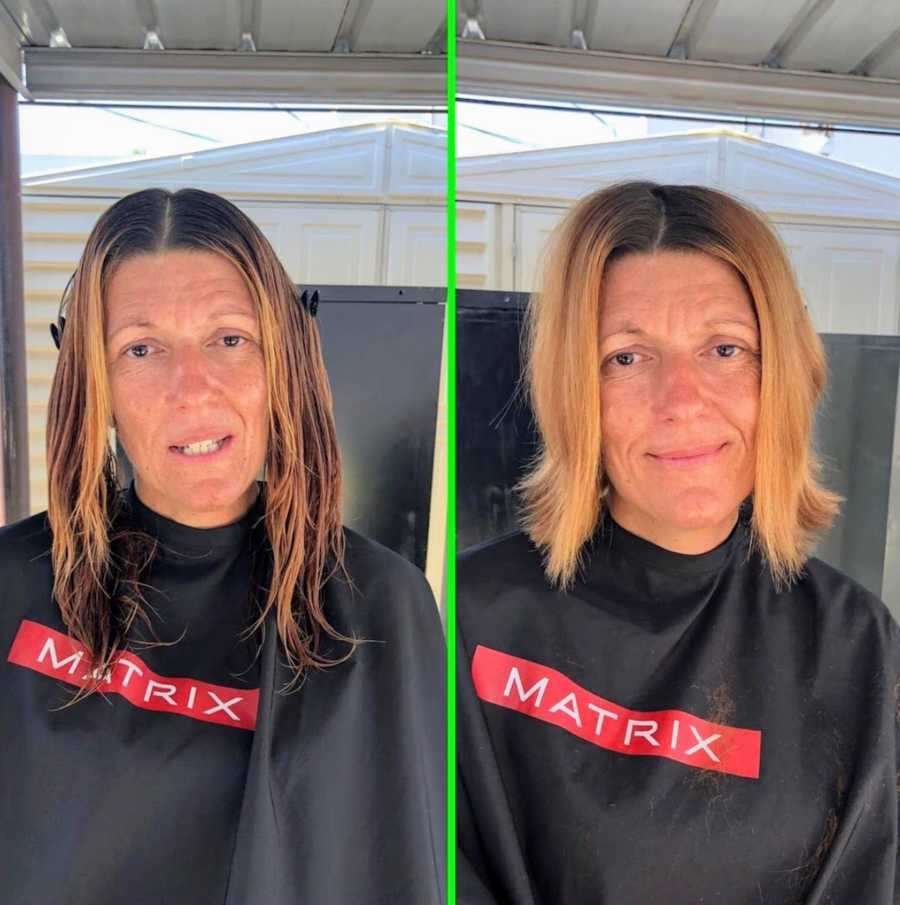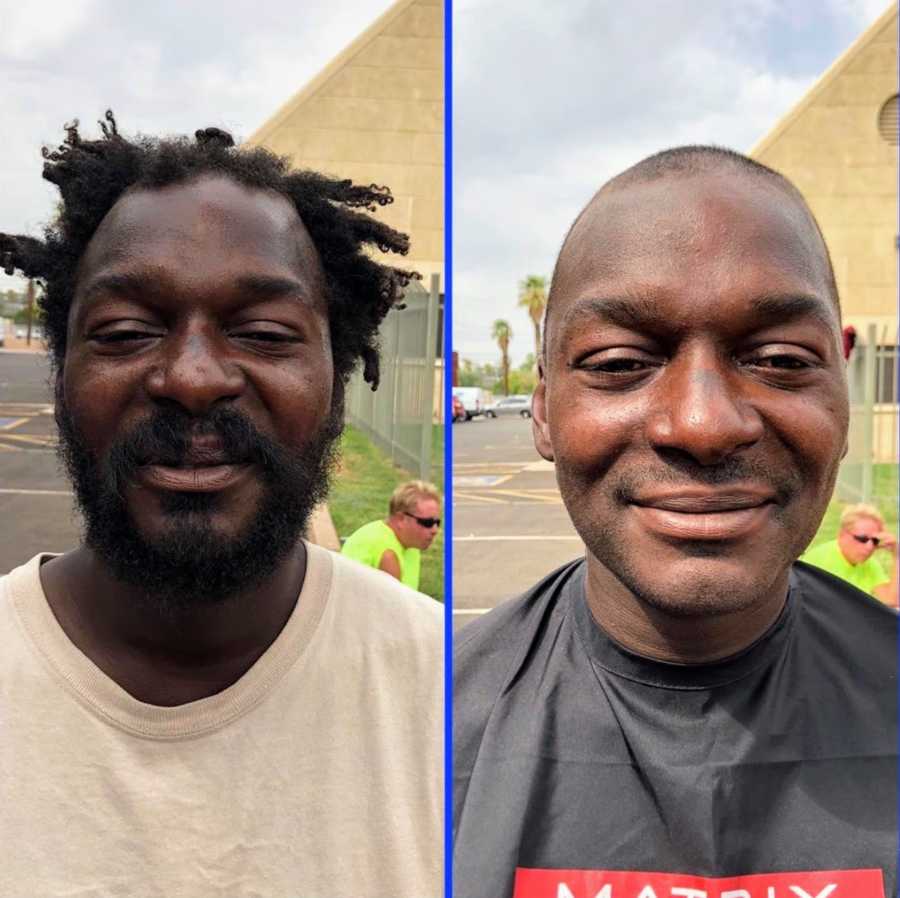 We want to do all we can to make sure everyone we connect with has hope. Let them know someone cares about them. Let them know we see value in them. Let them know their current situation does not have to be their forever. Showering those experiencing homelessness with love, compassion, kindness, and respect. If we all just worked on being a little bit nicer to each other, we can make a world that is a much better place for everyone."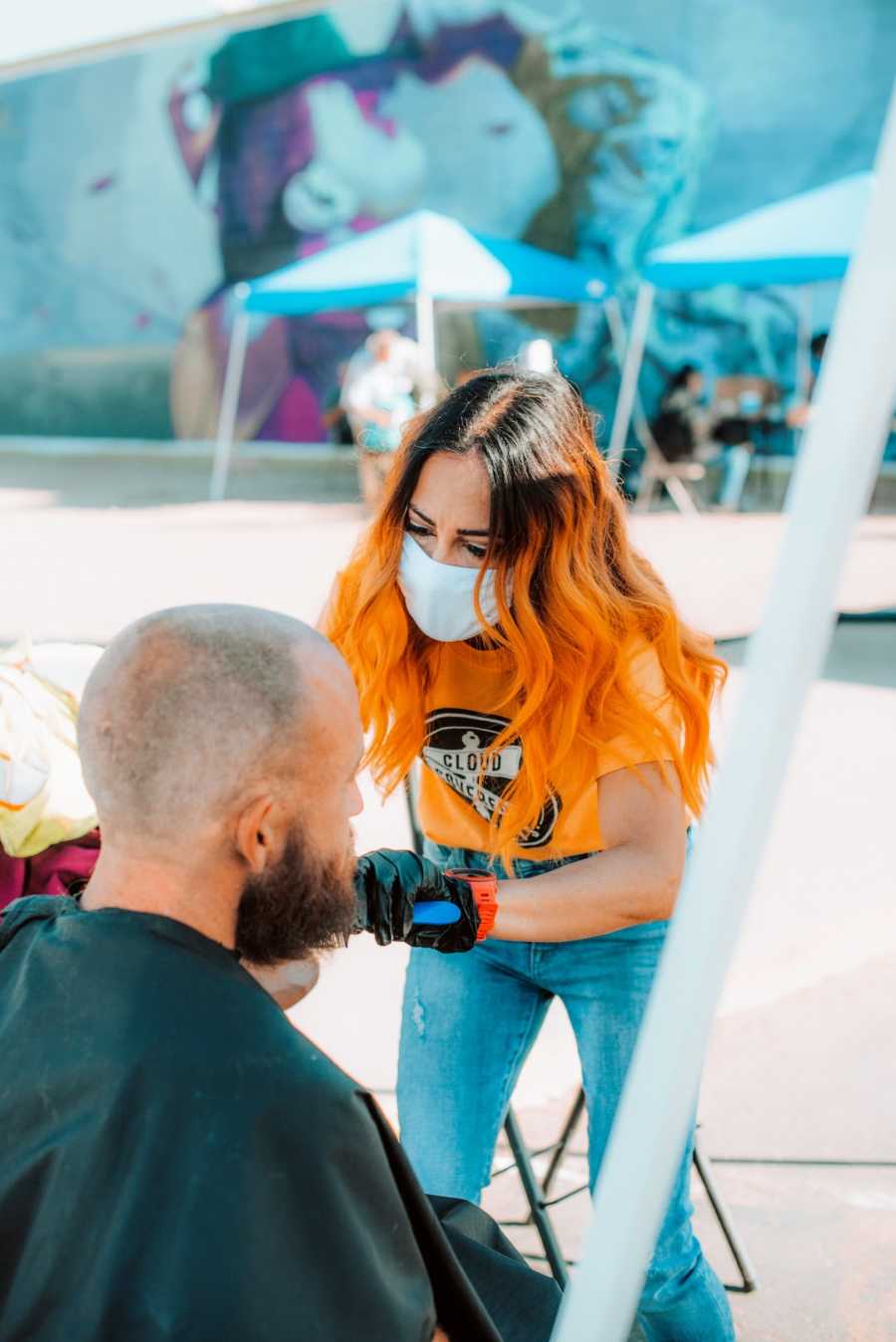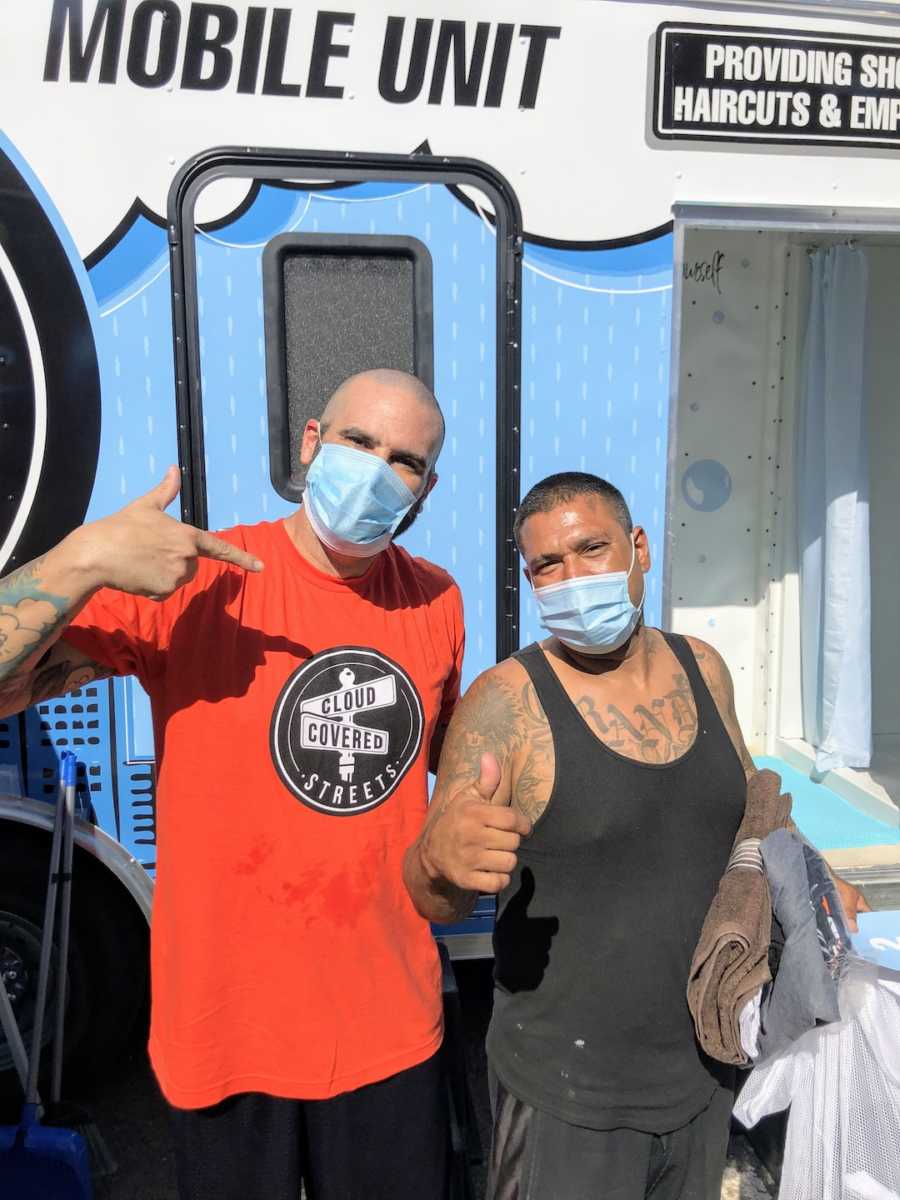 This story was submitted to Love What Matters by Robert Thornton, Executive Director of Cloud Covered Streets, of Phoenix, Arizona. You can follow their journey on Instagram, Facebook, and their website. Submit your own story here, and be sure to subscribe to our free email newsletter for our best stories, and YouTube for our best videos.
Read more beautiful kindness stories:
'We drove past a homeless man. 'If you aren't going to give him money, mom, we have to make eye contact.': Mom urges 'in a world without human contact, smile with your whole damn face'
'I noticed a man going through the garbage. 'Can I buy you something to eat?' I got out of my car, my heart hurting for him.': Man shares act of kindness for homeless man battling cancer
'Please, all the restaurants are closed. I have nowhere to quarantine. I just need something to eat.' This man didn't want a mask or hand sanitizer. He just wanted food.': Woman urges 'don't forget about our homeless brothers and sisters'
'He carries pads for homeless women so he can 'give them to any woman who needs them.' My son is 8.': Mom keeps 'open drawer' policy for menstrual products, contraception
Help us show compassion is contagious. SHARE this beautiful story on Facebook with friends and family.