"My life had always felt like a Fairy Tale. I literally fell in love the first day of college with a cute frat boy decked out in Abercrombie & Fitch who just happened to come into my first class late.
Our love was a whirlwind and within a few short months, despite lots of dismay from his family, we were engaged. From that moment I first met him, my life just clicked.
We made it through all the so-called rough patches of the first year with laughter, a little bit of money, and a whole lot of love in hearts. Life just felt easy.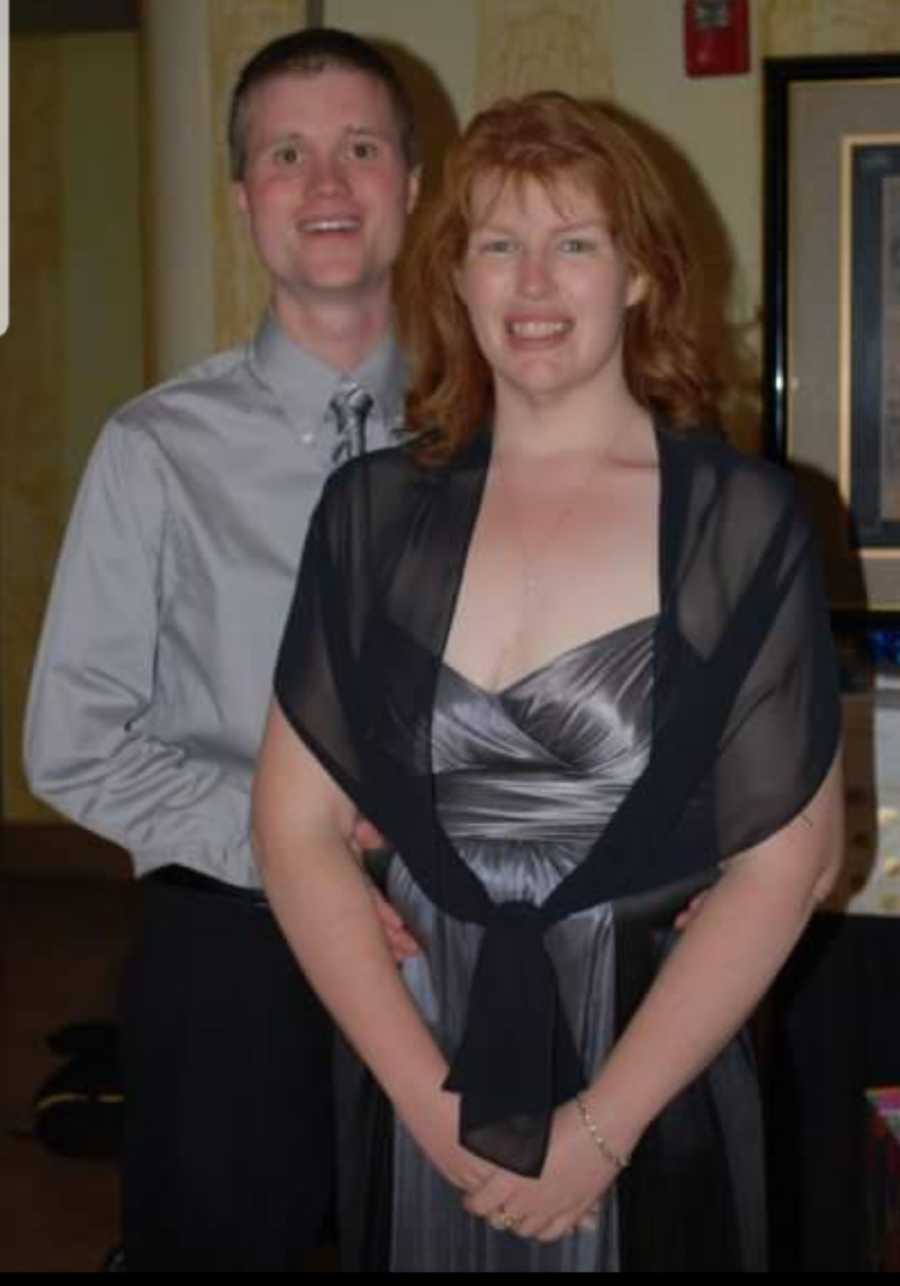 We landed our dream jobs as teachers in not only the same district but at the same school. We had our first house built and traveled anywhere our hearts desired.
A few years later, with help from a little medical intervention, we welcomed our first beautiful son. He was the splitting image of his Daddy and the apple of my parent's eye.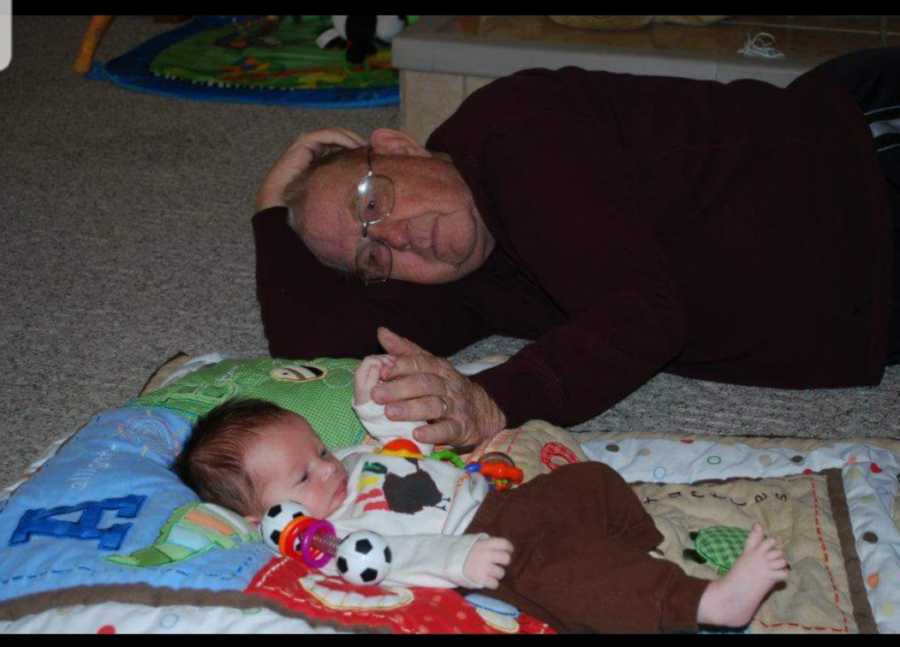 2 years and 2 months later we welcomed another beautiful baby boy. I felt like Cinderella with the amazing Prince and beautiful family. I had all I had ever dreamed of.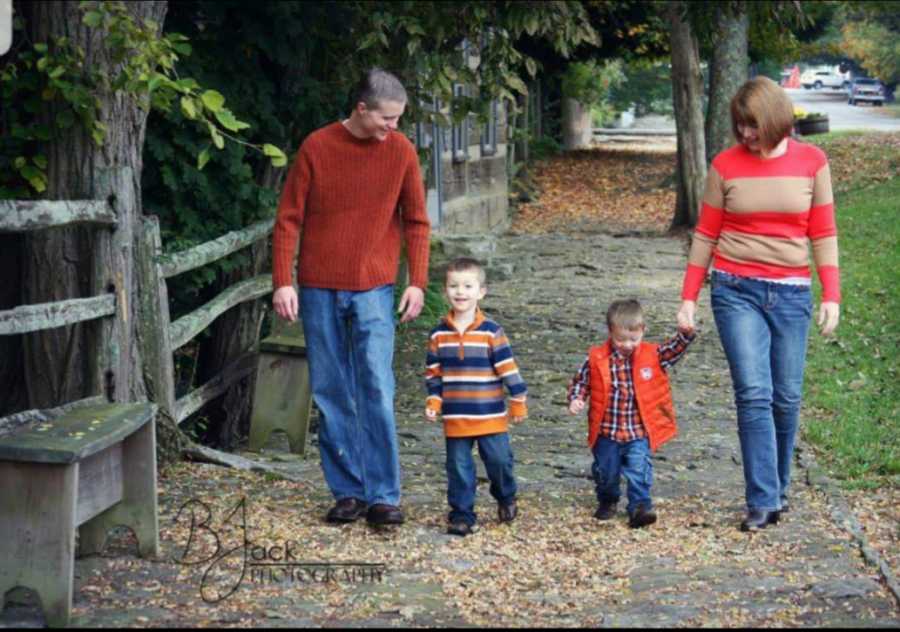 Two weeks after our youngest son was born my father suffered a major stroke. It took most of his cognitive function but like the evil villain in any fairytale, left his memory of his former self and all he had done but could no longer do. He still, despite his cognitive deficiencies, loved snuggling and playing with my boys.
When our youngest was 2 we got baby fever and decided we wanted to have just one more. I knew we were working on borrowed time with my Daddy and I wanted to have all my children before he passed. We tried and got pregnant the first month! We were over the moon and just knew this was going to be our baby girl we had always dreamed of.
We went in at 7 weeks and all was good after a little scare. Our next appointment was our 12-week ultrasound and we were so excited to see our little jellybean as our little boys called it.
I remembered laying on the table so excited to see that little flicker and hear that beautiful galloping sound that was my child's heartbeat.
I remember laying there for what seemed like forever wondering why she was taking so long to let me hear the heartbeat, then I looked at my husband's face and suddenly the reality I had been trying to escape was staring me in the face. His tears and the tech's facial expression confirmed my worst nightmare, my baby was gone.
That was the moment I felt the glass slipper shatter. Suddenly my world filled with woodland creatures that sing and pumpkins that turn into carriages was now a world filled with darkness and evil forests lurking around every corner.
People tried to be nice. They told me it was for the best. They said the baby probably wouldn't have made it to term and that was why God called him home so soon, to save him the pain. I wanted to punch people in the face each time they said this. I wanted to scream, 'What about my pain? What about the dreams I had for this child?' Some acted like I shouldn't even mourn because it wasn't really a baby yet. I felt a lot like Alice when she fell down the rabbit hole. I was suddenly in a world that made no sense.
Days of pain turned into months, months turned into half a year. I was lost with no path of being found. I pushed everyone I loved away and to make it worse, my Daddy was dying. I didn't know how to process the pain, so I prayed. I prayed for hours for my dad, and for me to get pregnant to give him a reason to stay with us longer.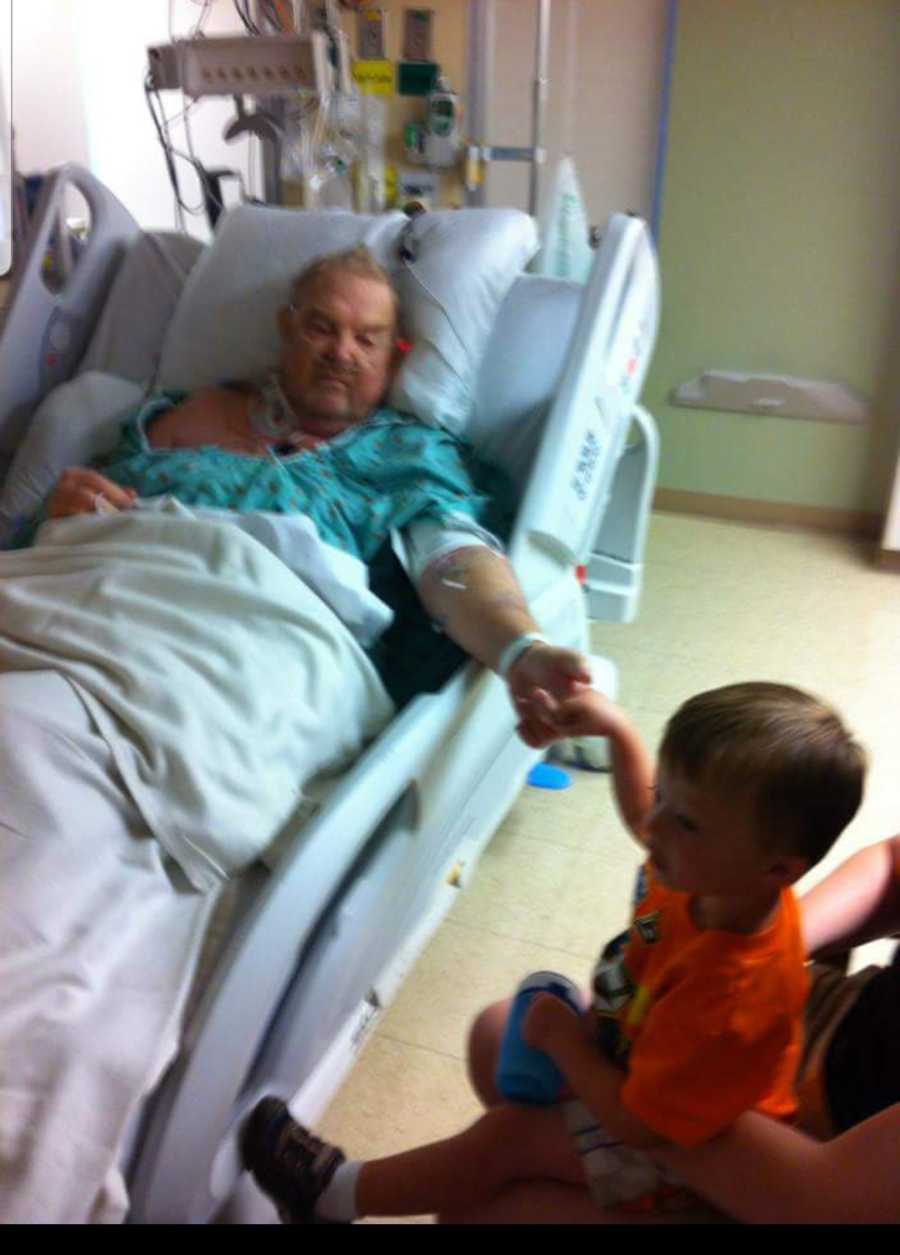 On July 29, 2014, my prayers were answered when the pregnancy test came back positive. Since our loss, we had decided to keep it to ourselves until we passed the first trimester. My first trimester was going to be high risk and we didn't want the pain of telling others if something happened. Two weeks after I found out I was pregnant, my dad suffered another massive stroke, and this time had a brain bleed that could not be stopped. We met with neurologists and went over scenarios, but the team looked at us and said, 'Now's the time to say anything you need to say.' My husband looked at me and nodded, telling me what we had to do.
I remember crawling up in bed with him and watching Cold Mountain. He seemed okay, not like the other time. I thought, 'They can't be right, he's fine!' I snuggled up under his mighty arms and told him our secret. He smiled a smile that I swear could have moved the mountains. He said, 'I can't wait to meet her! I – thinking he was confused – told him we didn't know if it was a girl or a boy yet. He just winked at me.
3 weeks later to the day, I heard our last baby's sweet heartbeat, and my Daddy slipped into a coma. He passed away just 2 days later, and my world came crashing down again.
For the next few months my life was filled with grief and loss. My Grandmother passed just 3 months after my Daddy, never getting to meet her great grandchild.
At our 20-week ultrasound the tech was laughing saying she had her odds on a boy, when suddenly she gasped and said, 'I don't believe it, it's a girl!' I could feel Daddy laughing in Heaven.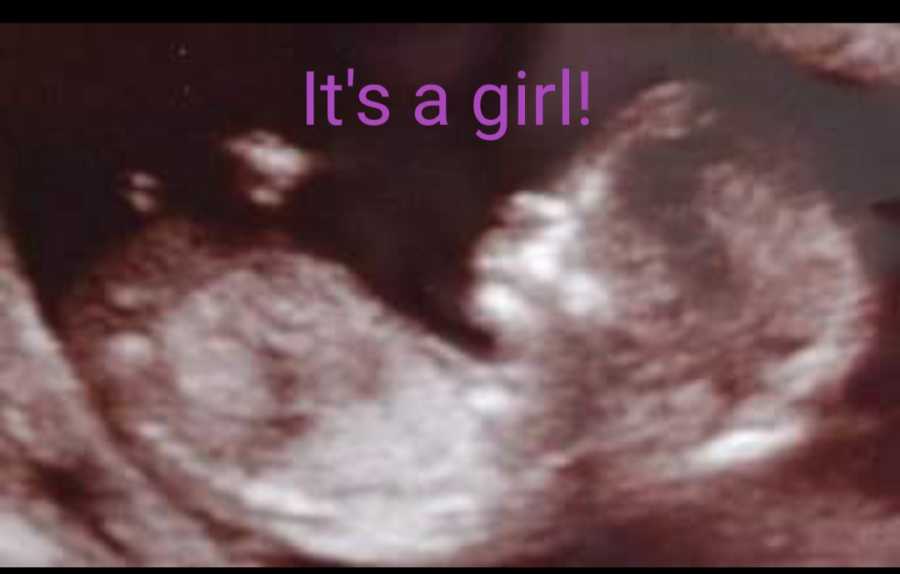 Our beautiful daughter who is the splitting image of my Daddy was named after his favorite flower and song. Lilly Grace, our rainbow baby, brought the light back from the darkness.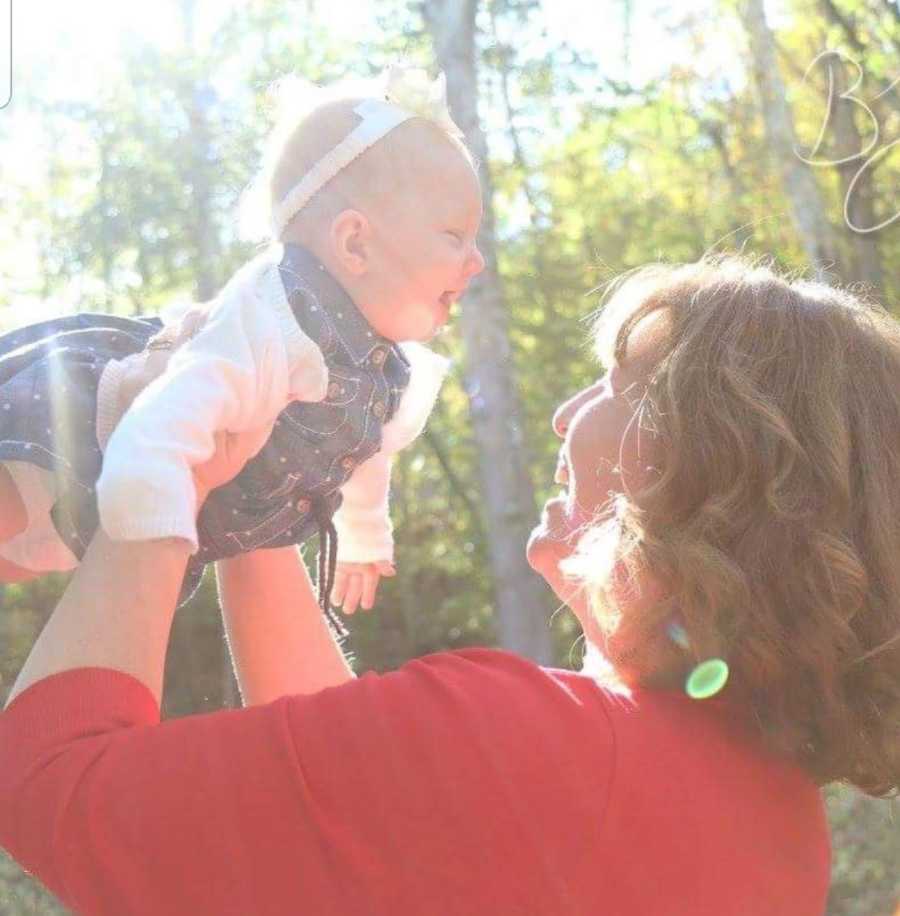 I would like to say that everything was smooth sailing from there but just 5 months after Lilly was born, my mother passed away suddenly.
It's taken 4 years to process the pain, work through the anger, and realize that every good story has a villain, but good always wins if you are courageous enough to face what has the potential to steal your happily ever after.
This July I celebrated 15 years with my own Prince Charming. He's the reason I made it through. He's the reason I never lost my faith, he's the one whom my heart belongs forever."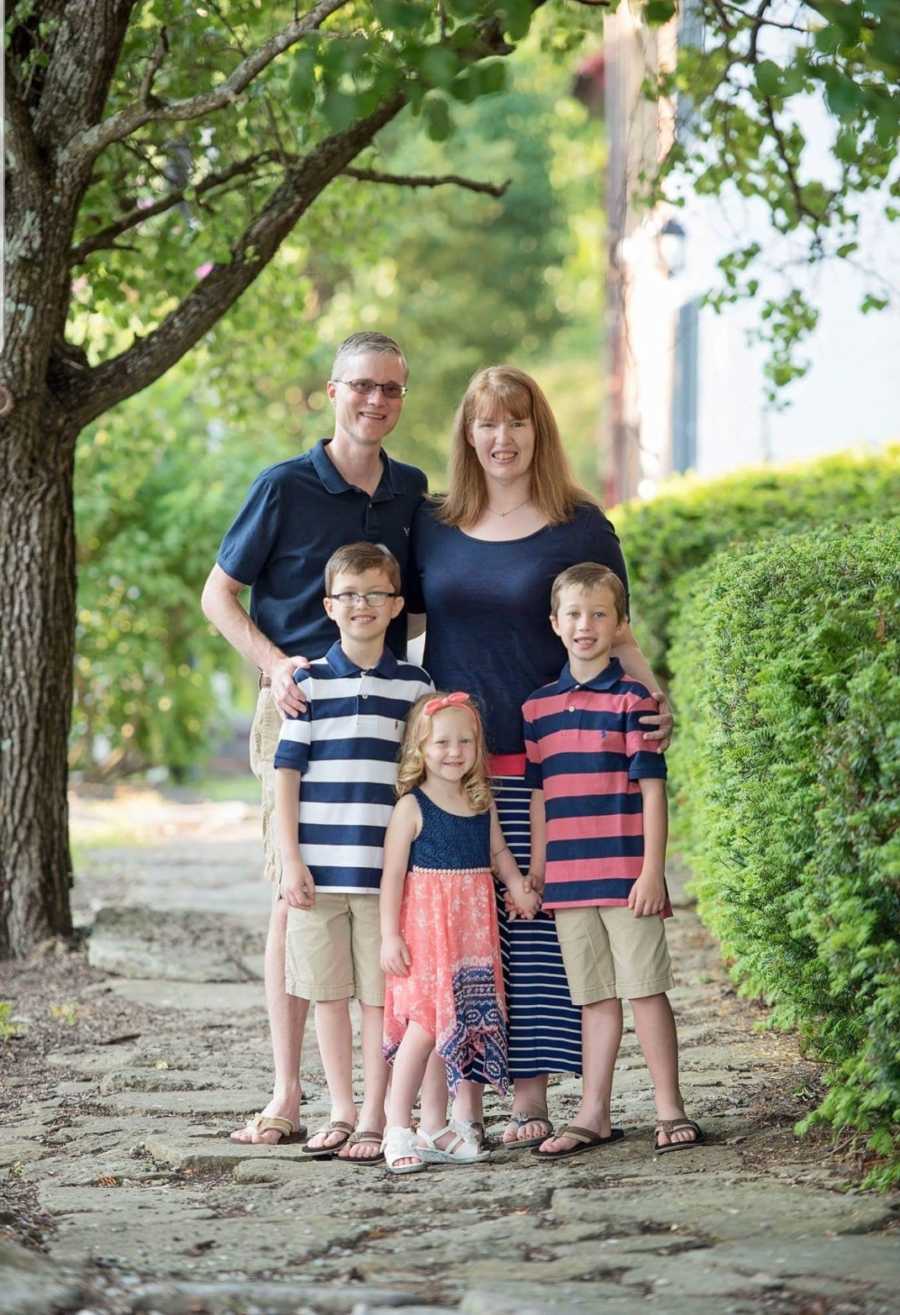 This story was submitted to Love What Matters by Amanda White of Maysville, Kentucky. Submit your own story here, and subscribe to our best stories in our free newsletter here.
Help provide beauty and strength for others. SHARE this story on Facebook.