"My husband Jesse and I were born and raised in Alaska. It's our home and we are so proud to be from there, but it's so cold and winter is so long, and in 2012 we really felt like God was whispering to our hearts that it was time to pull up our deep roots and to take our family on a new adventure. So we left the Last Frontier with our 2 awesome sons (Zeke and Titus) and ventured to the Lone Star state.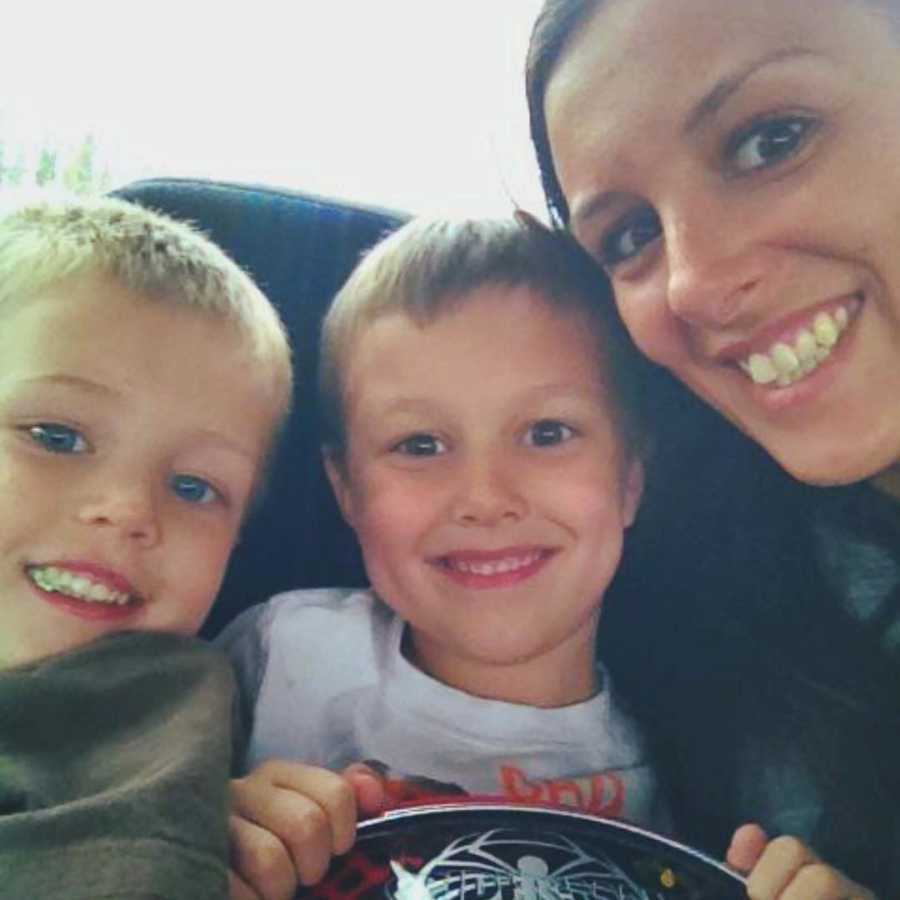 One day, about 9 months after we moved to Texas, a new friend, Holly, handed me a book over the cycle bike at the gym and said, 'This is gonna change your life. You are gonna love her story.' I love a good book so I laughed and gladly accepted it. Over the next few days I read it. The book was Kisses From Katie. Very softly again the Lord whispered, 'I've called you to be a mother. What will you do about the ones who have no mom?' I slammed the book shut and looked at Jesse, 'I think we need to adopt, or at least sponsor some kids in Africa.' Jesse lovingly told me to 'PUMP THE BREAKS, and see how the book ends first.' And then he told me later that he started praying that if this was God's will for our family, that he needed his heart to be ready and sure. A few days later he looked at me and said, 'What would we name her?' That question was the soft confirmation I needed to know he was in, and this book had in fact changed our lives.
So we jumped into this crazy world of international adoption.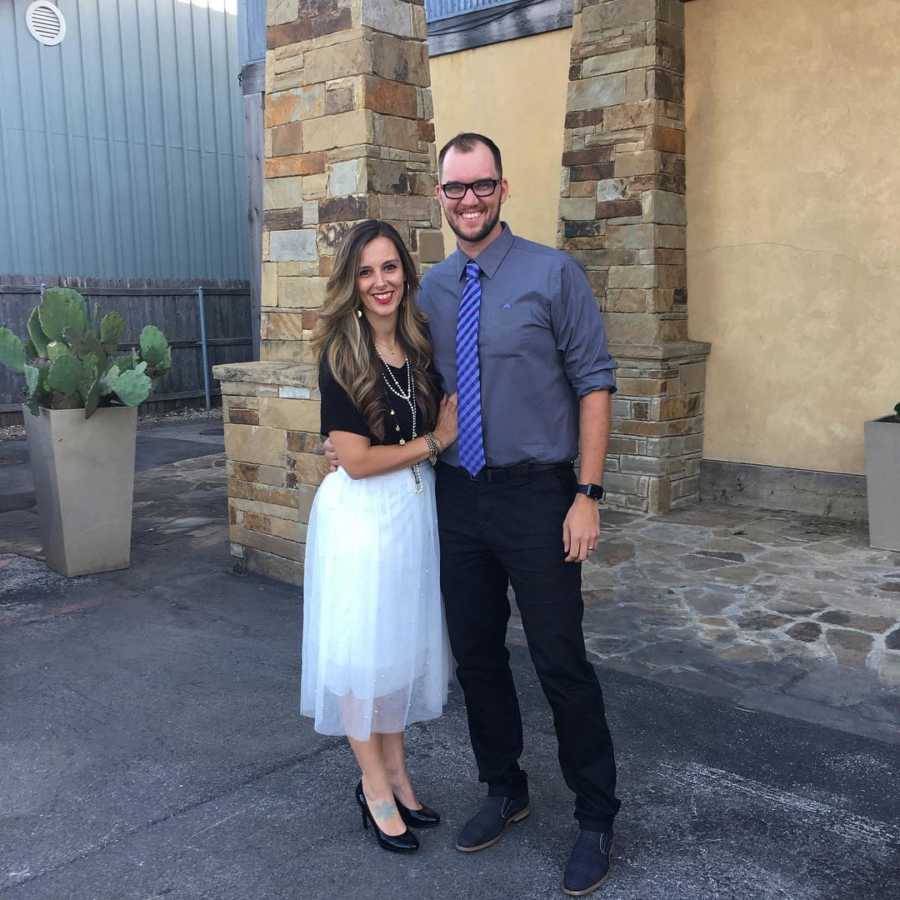 After googling 'how do you adopt from Africa,' and eventually getting on board with an agency, etc., there finally came a day that we received an email with a picture attached. It was a BEAUTIFUL little girl with the biggest, saddest eyes you've ever seen. I can't even remember what the email said but Jesse and I were SO excited. We said a fast and sure 'YES' and sent in our papers to start the adoption process on this sweet little girl. About a month later we got news that unfortunately this little girl wasn't available any longer. Some family had stepped forward and she was going to stay with them.
With international adoptions, we had to go through a checklist of things we would want, and things we didn't want. Like most people, our list was… A healthy 2 to 4-year-old girl with little to no medical or health 'issues.' So we waited and waited for the next phone call. During that time we let our agency know we would be willing to change our checklist, we would be willing to take a deaf child. We felt like we would be able to do that if it was a need.
A few months later, we were presented with another beautiful little girl and we said 'yes,' because what do you say when you get a picture of a little girl that needs a family?! Then just two days later we got a text in our agency Facebook group. 'Who was the family that was interested in a deaf child?' Well that was us, and now we are going to adopt 2 girls?! No, we couldn't do that. So we had a HUGE decision to make. On one hand we have a little girl that is everything we asked for. No OBVIOUS hard things, and on the other was a little girl that would be more challenging. She was DEAF, and this would make things a little harder and take the whole family on a different road.
Sitting across from my husband at one of our favorite breakfast spots, neither one of us wanting to be the first one to say what we thought we should do… What if we weren't on the same page?! So, like mature adults, we made a deal to say the name of the little girl we each thought we should adopt at the same time. 'Rosette,' we each said at the same time! (Zoe's original name). Just like that, we started the process of adopting our Zoe. She is such a fun girl, really and truly – she is Sugar and Spice and everything sassy and nice!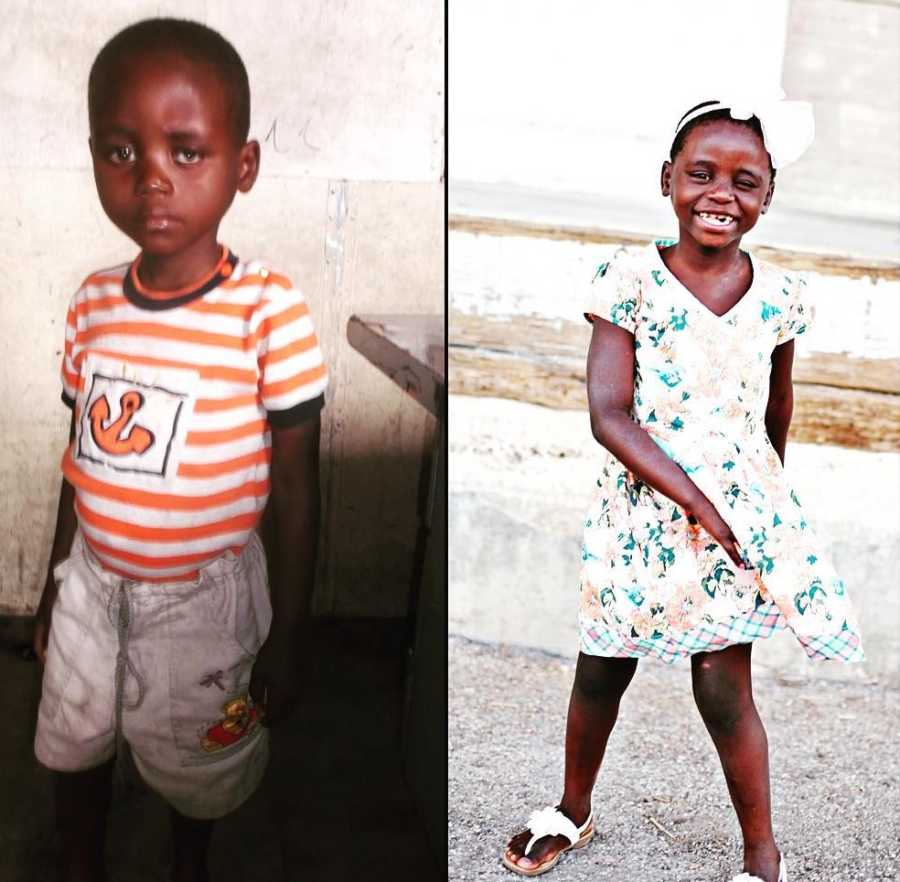 From the day we signed papers saying 'YES WE WANT HER' it was a year and a half until she was in my arms. And that was the longest, hardest year and half of my life. I've never felt so helpless. I walked this weird road of wishing and longing for my daughter but always really trying to not wish away the days and time I had while it was just the boys.
And then came the call. 'Come to NYC and get your daughter. She'll land in 3 days!' We were ecstatic and immediately jumped on the plane, but then a small hiccup. Zoe and her escort had missed a flight, it would be another day. So we decided to stay an extra day in the city. Then the next night, a call came in saying there were some concerns for their safety, and they would have to wait yet another day.
I started to doubt… Why wasn't God doing what He was supposed to do? Why wasn't he rescuing her? I looked my husband dead in the face and said, 'I don't know if God is going to do this. I think he might hate me. Why is He not helping us if this is what he called us to do?' I was broken, I was sad and I was unsure of His goodness. Jesse being so sweet and wise just said, 'Let's wait and see ok!?' So we waited, trying to believe that He really was fighting for us. But miss after miss and hit after hit, Zoe didn't come home that weekend. I can't even tell you what happened because I don't fully know, but they missed their flights, a Visa was expired, and I was devastated.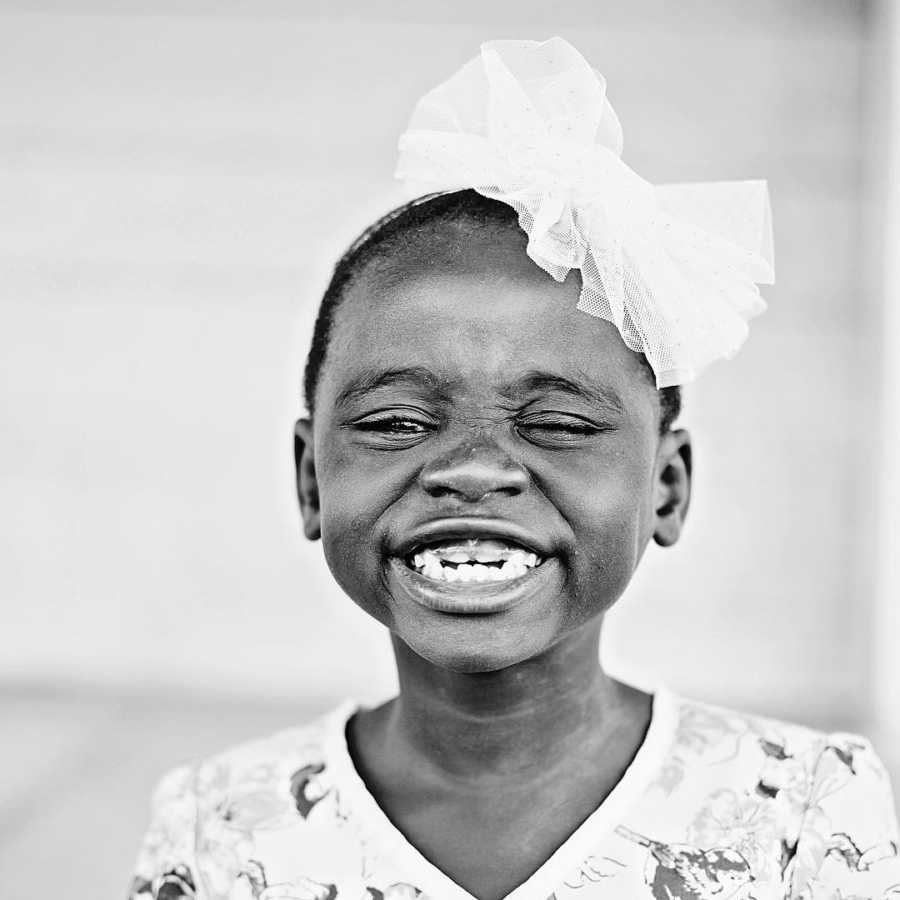 Our time in the hotel was up and we needed to go somewhere. A friend called her family who lived in upstate New York. So here I was, in a stranger's home, broken and devastated… Right where the Lord wanted me. Do you know when you have a raging toddler and they are FREAKING out and all you can do just hold them TIGHT, rocking and whispering to them, trying to calm them down? That is what this house was for us. I was MAD, RAGING at God and He, through our friend's family just held me tightly.  They showed us so much love, and helped me to calm down. We had the best talk and I told her exactly what I was feeling. 'I just want to fight it out with God,' I said. Her reply was something that changed my heart. 'Do you think God can't handle your anger? Or your wrestling?' I walked away from that weekend different. I wasn't all better or happy, but I was at peace with what was to come.
Five weeks later, Jesse hopped on a plane and 70 hours later returned with our daughter in his arms. I hugged her so tightly and whispered over and over how sorry I was.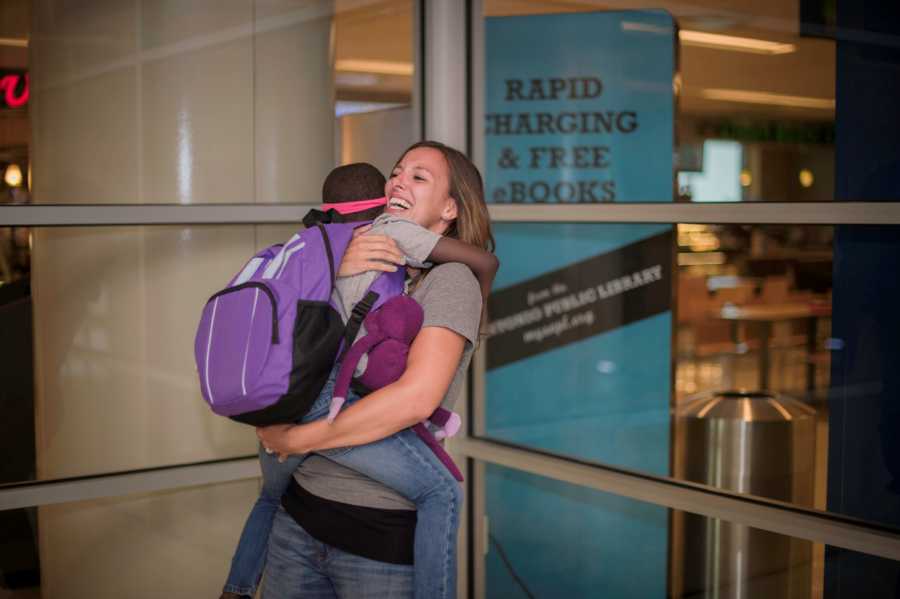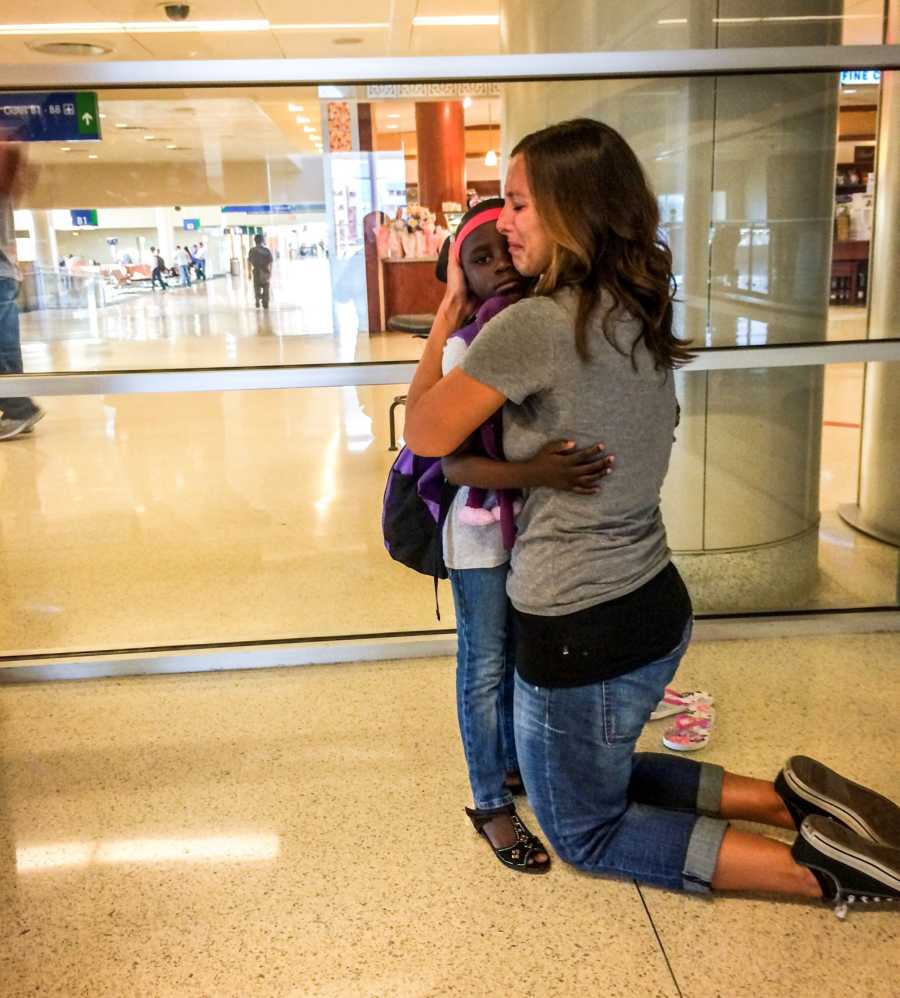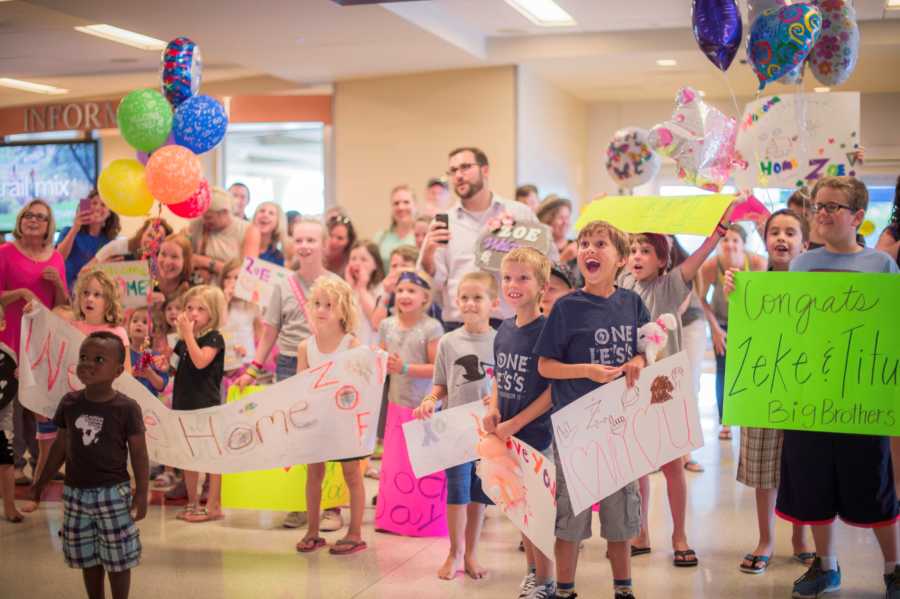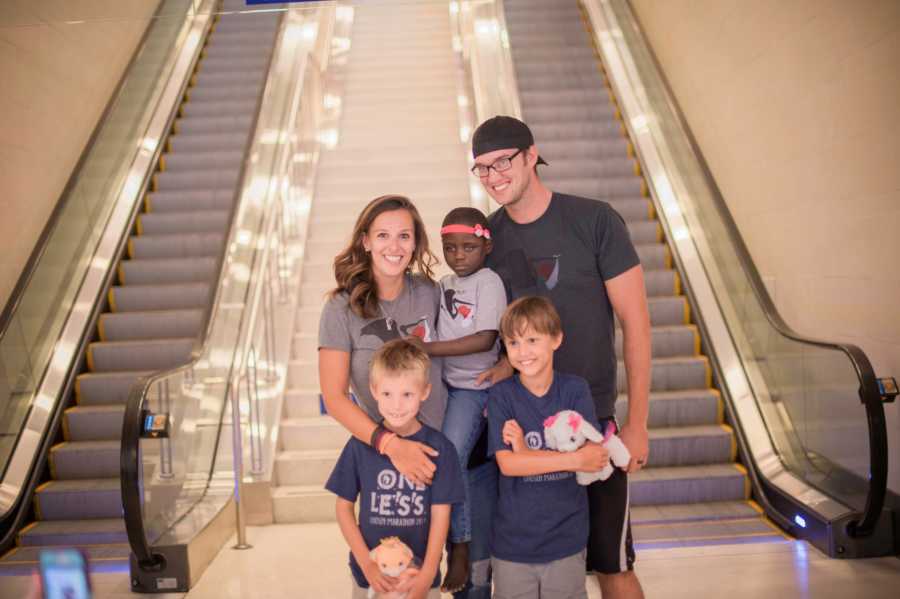 This isn't Plan A for her life and her story is so much more than our just our adoption process. She had already gained and lost so much. This sweet little girl was almost 5 years old. She had no hearing, no language and was being uprooted again and again. I was so sorry, mostly, that it took so long for her to be in my arms. Sorry that she had already lost so much. And mostly sorry that this crazy white lady was sobbing on her and totally freaking her out.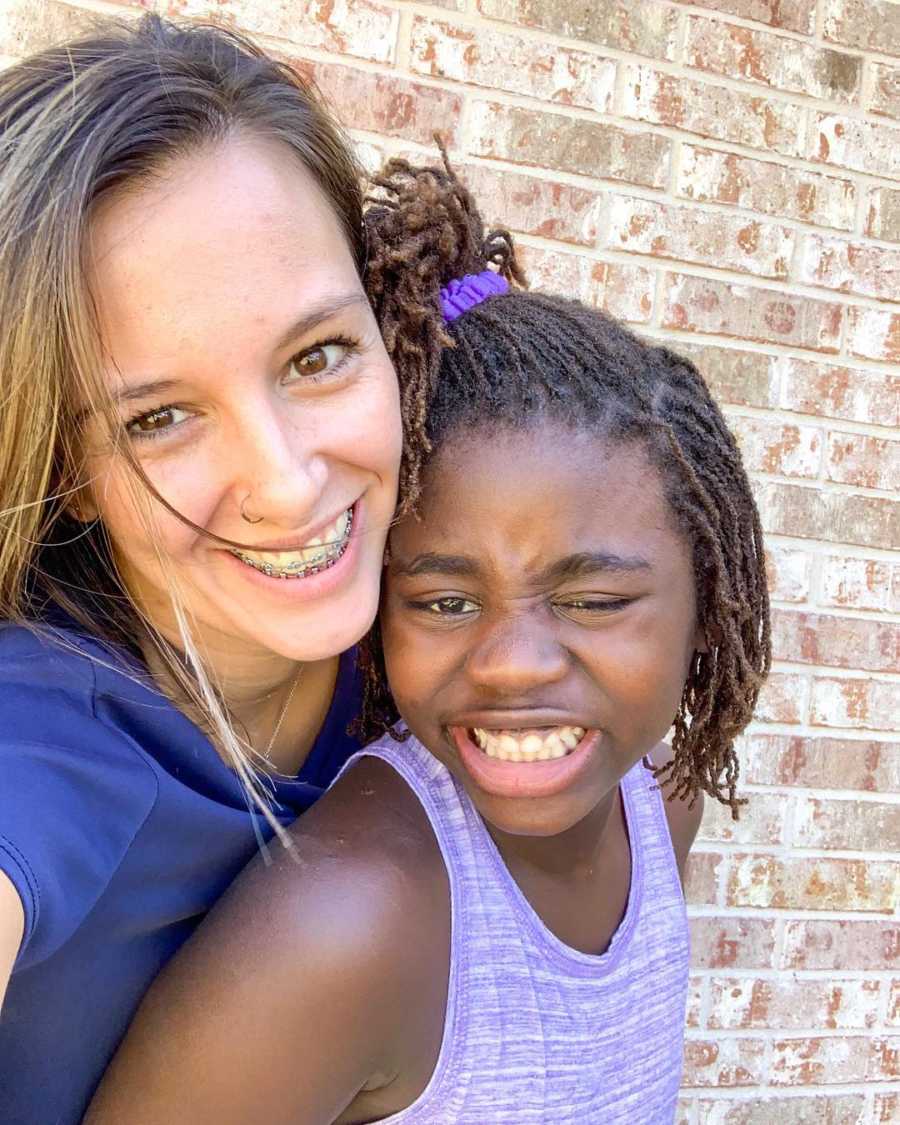 In the three and a half years since Zoe has been home and in our family. She has brightened up our lives. She is full of joy and love.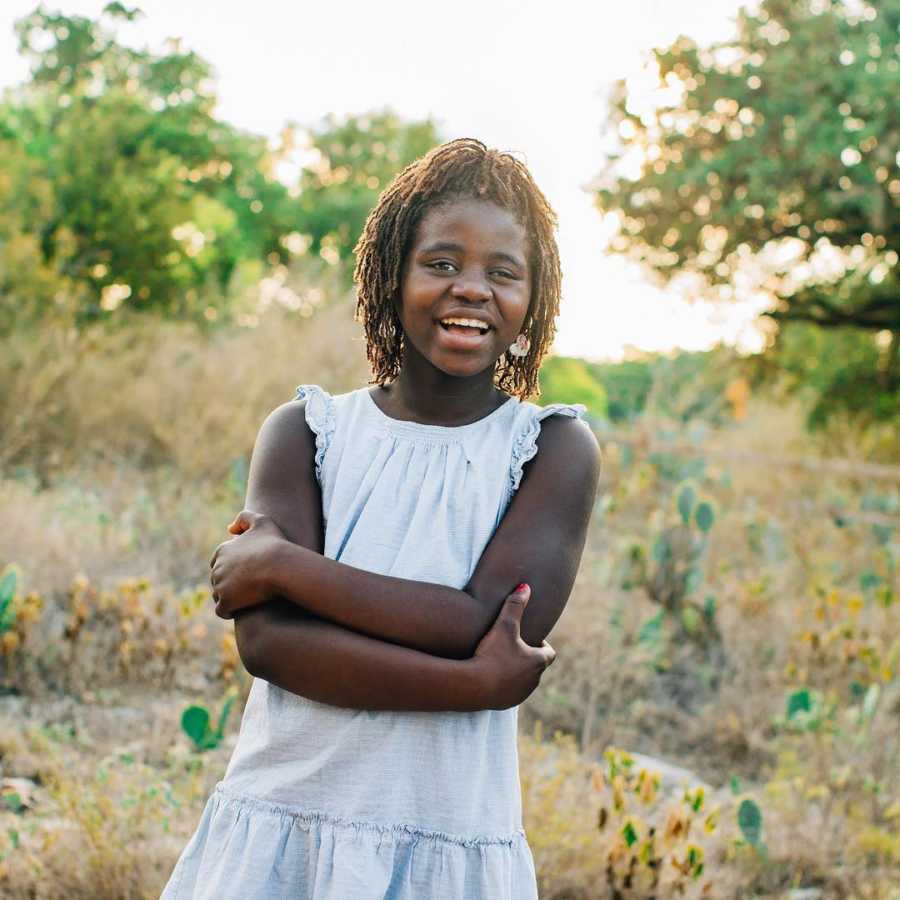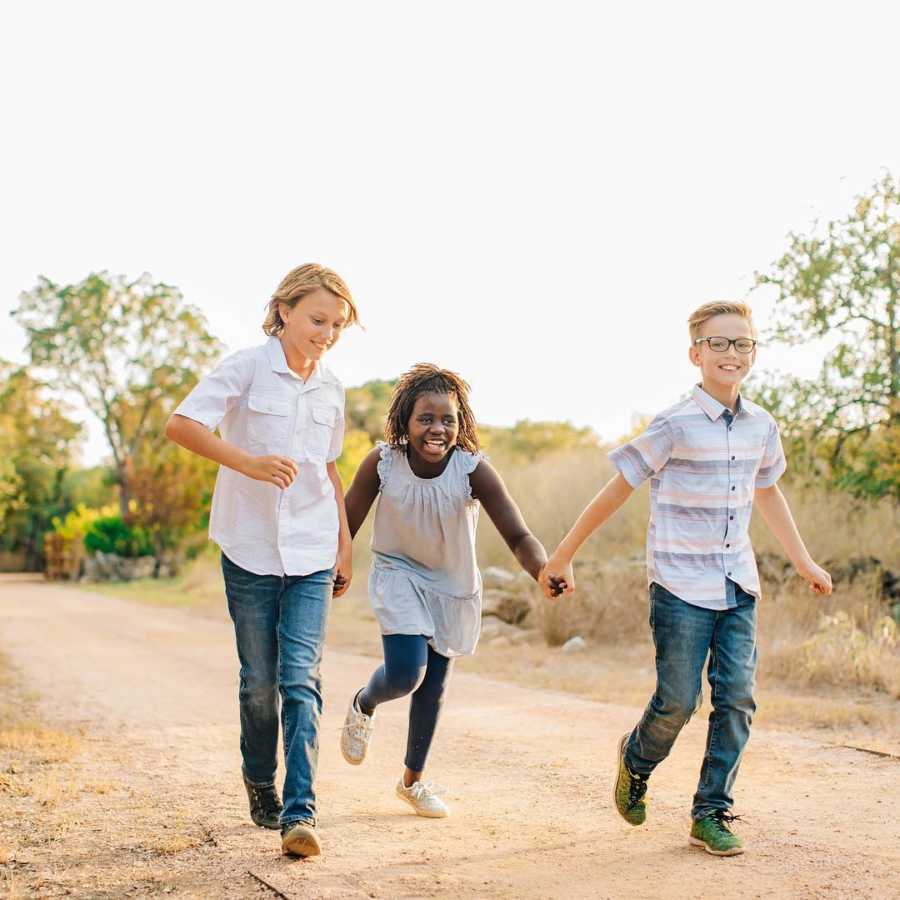 We have continued to learn and teach her, her first language, American Sign Language. When I look at my daughter, I see a fighter. She is going to change the world in such a real way that it almost makes me nervous, but also so excited.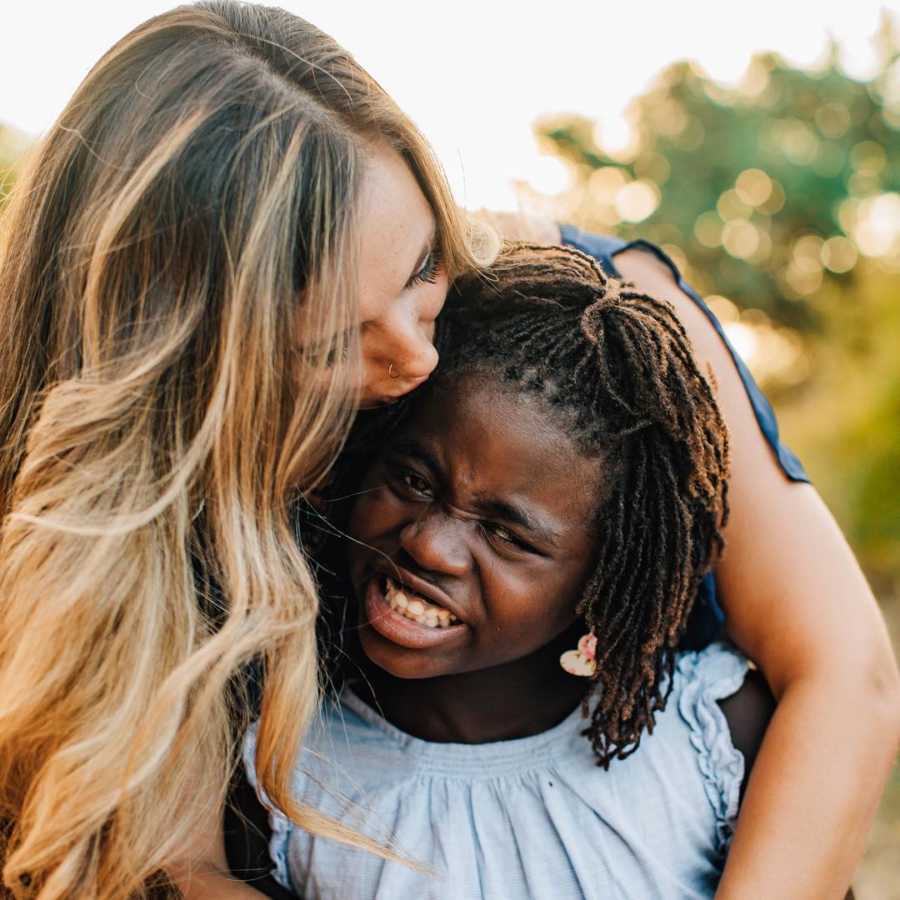 The day Zoe came home is a day my boys have forever marked. If you ask them their best day ever, they will in unison say, 'The day Zoe came home!'"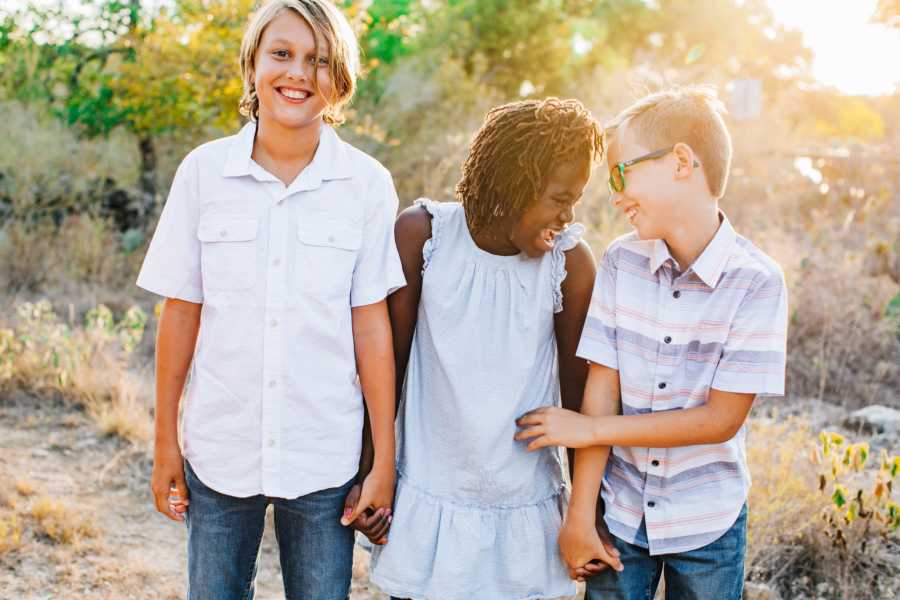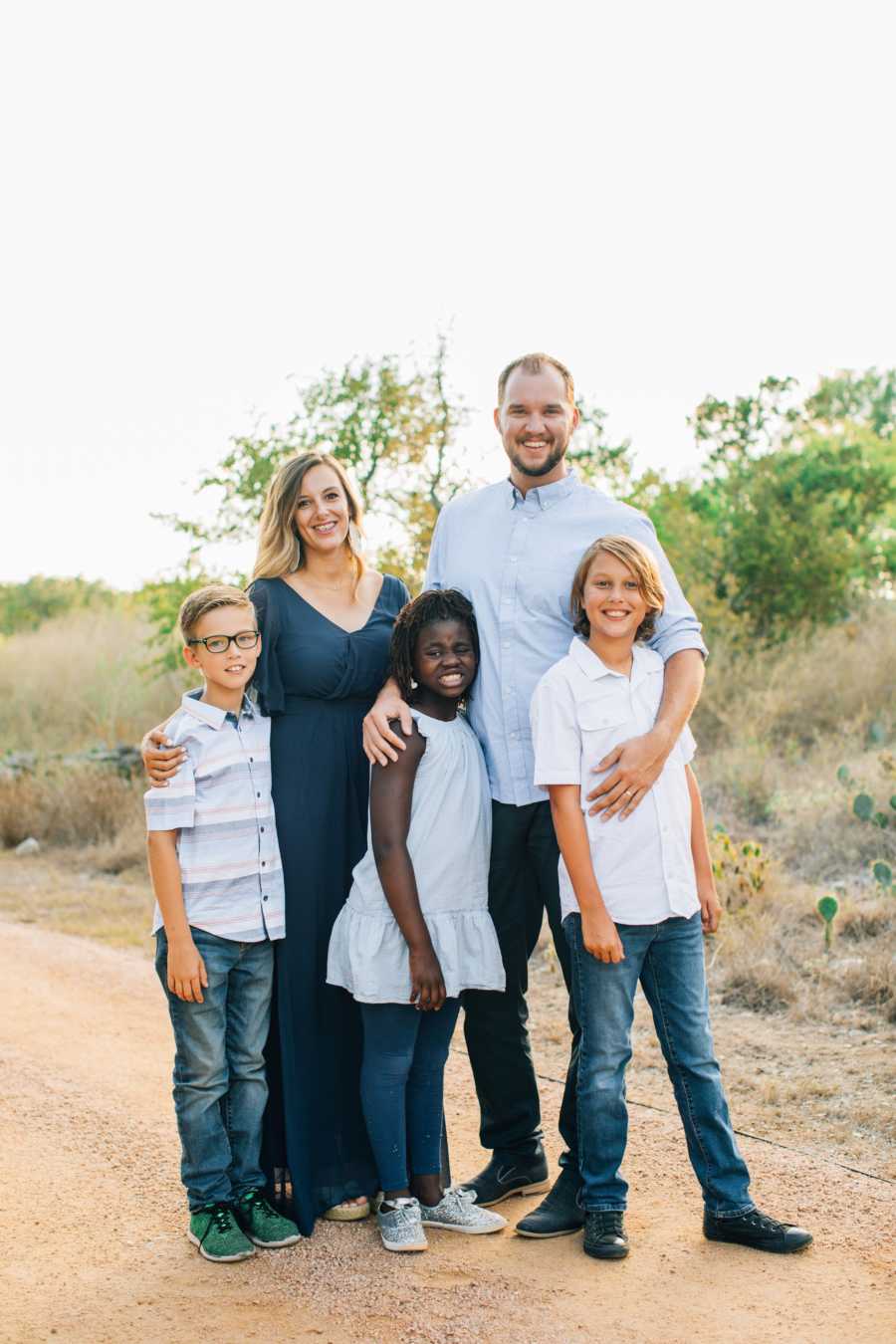 This story was submitted to Love What Matters by Jeanette Tapley of Austin, Texas. You can follow their journey on Instagram. Do you have a similar experience? We'd love to hear your journey. Submit your own story here, and subscribe to our best stories in our free newsletter here.
Read more beautiful adoption stories:
'If this turns positive, it is freaking baby Jesus,' I said to my husband as I finished peeing on a pregnancy test. He was holding our newborn baby girl we just brought home through adoption.'
'I stood there holding my 3-month-old baby boy as she sent me pictures of an ultrasound of the baby growing in her stomach. I was speechless. But I also knew. Deep down I knew.'
Help us show compassion is contagious. SHARE this beautiful story on Facebook with your friends and family.