"'Due to lack of oxygen during your delivery and prematurity, the twins have Cerebral Palsy. Their brain scans show damage. They have suffered grade four brain bleeds. They will have motor planning issues, meaning their body will think to do something, but because of their damaged brain tissue, their bodies won't respond correctly.'
It was a punch in a gut. The kind of news that took your breath away. We knew after struggling with a complicated twin pregnancy just 4 months after the birth of our son Ethan, that this sort of thing could happen.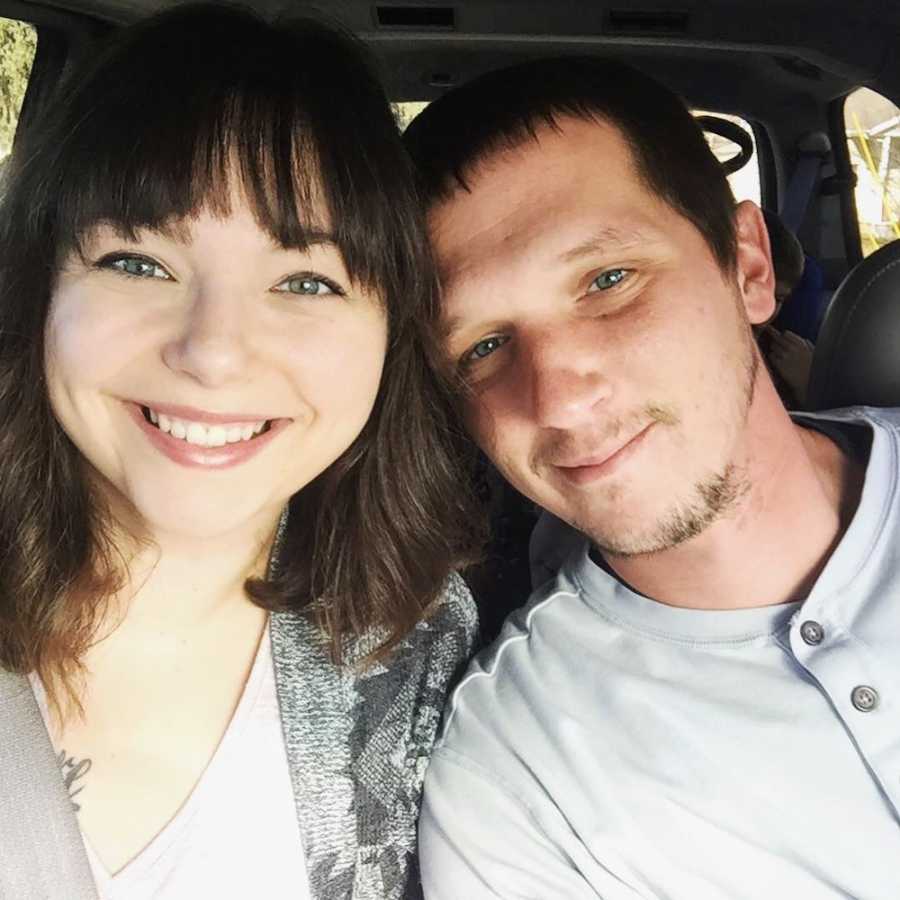 It was New Year's Eve and I knew something wasn't right. I had all the normal 'fourth trimester' feels; my back hurt from nursing, nausea from eating at weird hours or skipping meals, extreme exhaustion (I had a 12-week-old, so of course I was tired), but this felt like more. I told my husband I needed to take a pregnancy test and he laughed it off as a hilarious joke. I was nursing and had just started the mini pill. 'There was no way,' he said, but sure enough, the plus sign showed up almost instantly.
After moments of panic, I quickly called the obstetricians office. After all, I had just been down this road. As I waited to schedule my 8-week appointment just a month out, the room was full of disbelief. We had done everything right to prevent. How did this happen?!
A month later I was nestled on the sonographer's as we aged my pregnancy, to see how far along the baby was and determine a due date. The room fell quiet and she turned the screen towards her. After what felt like an eternity, she said, 'I need to consult with your doctor.' My heart dropped and panic set in. 'We must be miscarrying. They told us it was smart to wait a year after delivery to let your body heal. What did we do?'
Our OB calmly walked in and sat down. She began to redo the test. She turned the screen towards my husband and I and said, 'Here is baby number 1, here is baby number 2…' 'PLEASE STOP COUNTING!,' is all I could manage to say before the nurse and doctor broke into laughter. My husband and I quickly joined them. A clerk from the desk came in and comforted our 4-month-old as I remember he was upset by the noise.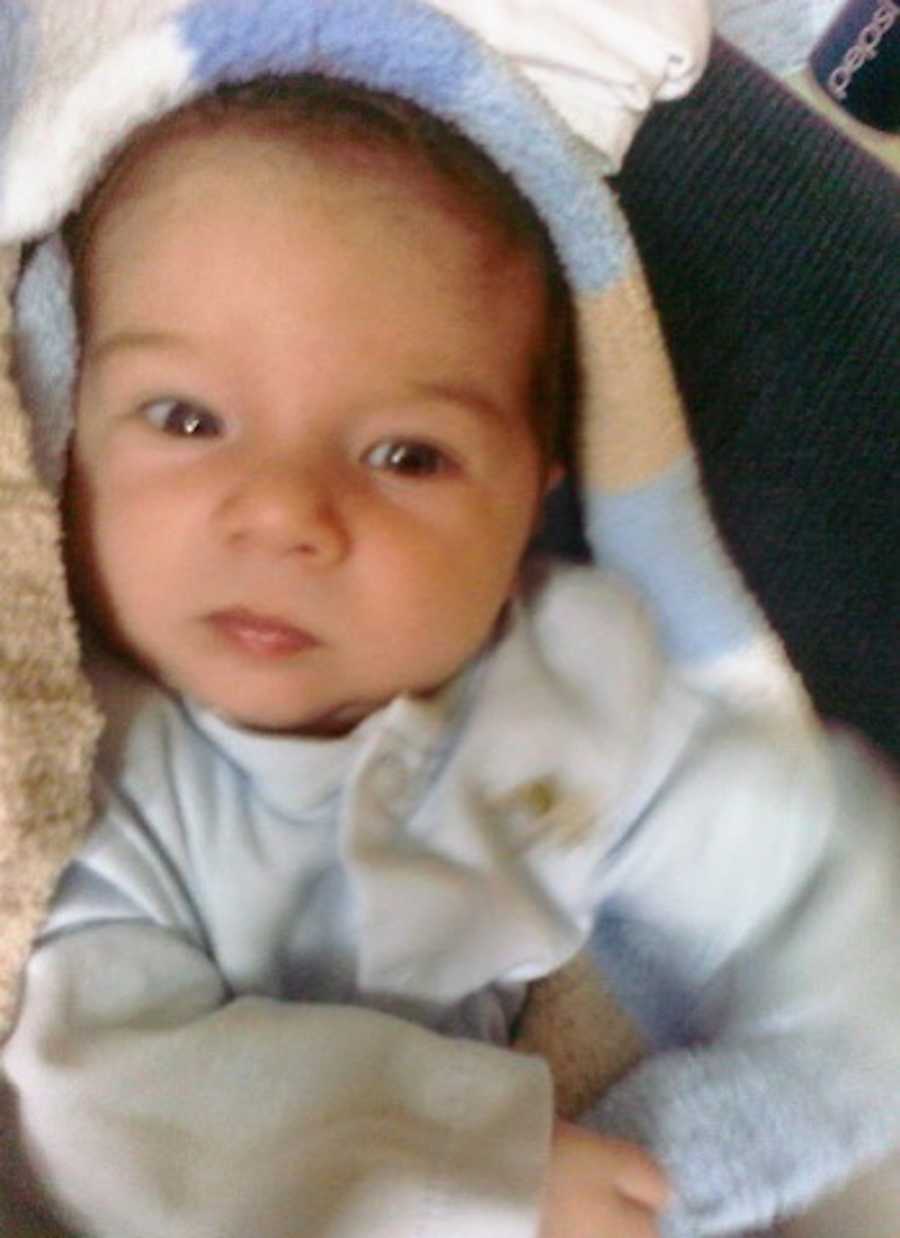 How could this be happening? How could we possibly be expecting TWO more babies just four short months after the birth of our first son together? But it was. The doctor explained I was only 6 weeks and 1 day along. I had tested positive just mere days after getting pregnant where most woman have to wait weeks for a positive result. We were told this was extremely common with multiples. She went on to explain our children were mono/di or identical twins, just a random pregnancy mutation that could happen to anybody! Their one body decided to become two. They shared the same placenta (unlike fraternal twins) but had their own amniotic sacs. Due to the nature of our pregnancy and the type of twins we had conceived, we were referred to a maternal fetal specialist and bumped up to 2-week appointments from the beginning.
At our 12-week genetic screening, we were warned of some possible outcomes for our type of pregnancy and were told we'd have some more in-depth testing to be done.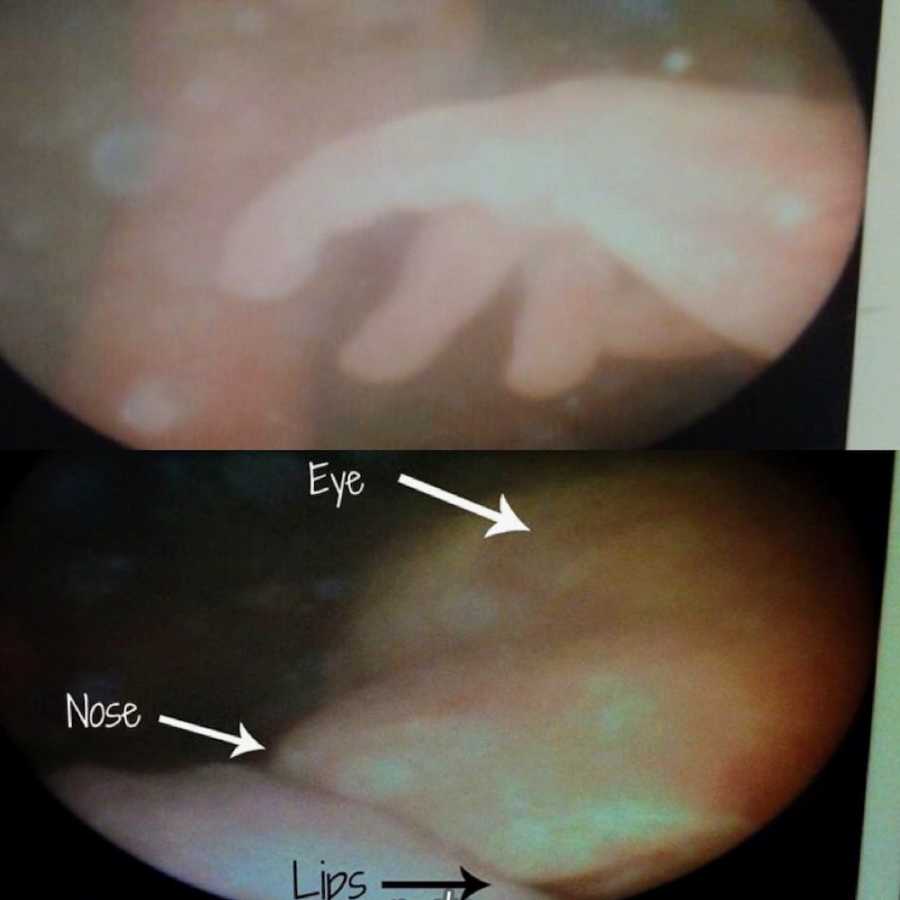 When the twins were 14 weeks gestation the maternal fetal specialist told us the twins had a rare pregnancy disorder called Twin to Twin Transfusion Syndrome. We were told, 'You have a better chance at winning the lottery than to become pregnant with identical twins with twin to twin transfusion syndrome.' Essentially, Gavin was stealing all the amniotic fluid from Gabe. This was causing Gavin to have fluid on the brain and an enlarged heart. Babe was already in renal failure with only enough fluid to swallow and urinate. He was shrink-wrapped in the amniotic sac while Gavin was doing back flips.
Given the severity of our situation, our team of physicians gave us 3 choices. We could continue on with the 'expected outcome' which had a 100% mortality rate. My babies would not survive. We could attempt to remove fluid from Gavin's side by doing an amnioreduction, similar to an amniocentesis but removing upwards of 5 liters from my belly. This was a band aid on a bullet wound to hopefully buy time until birth.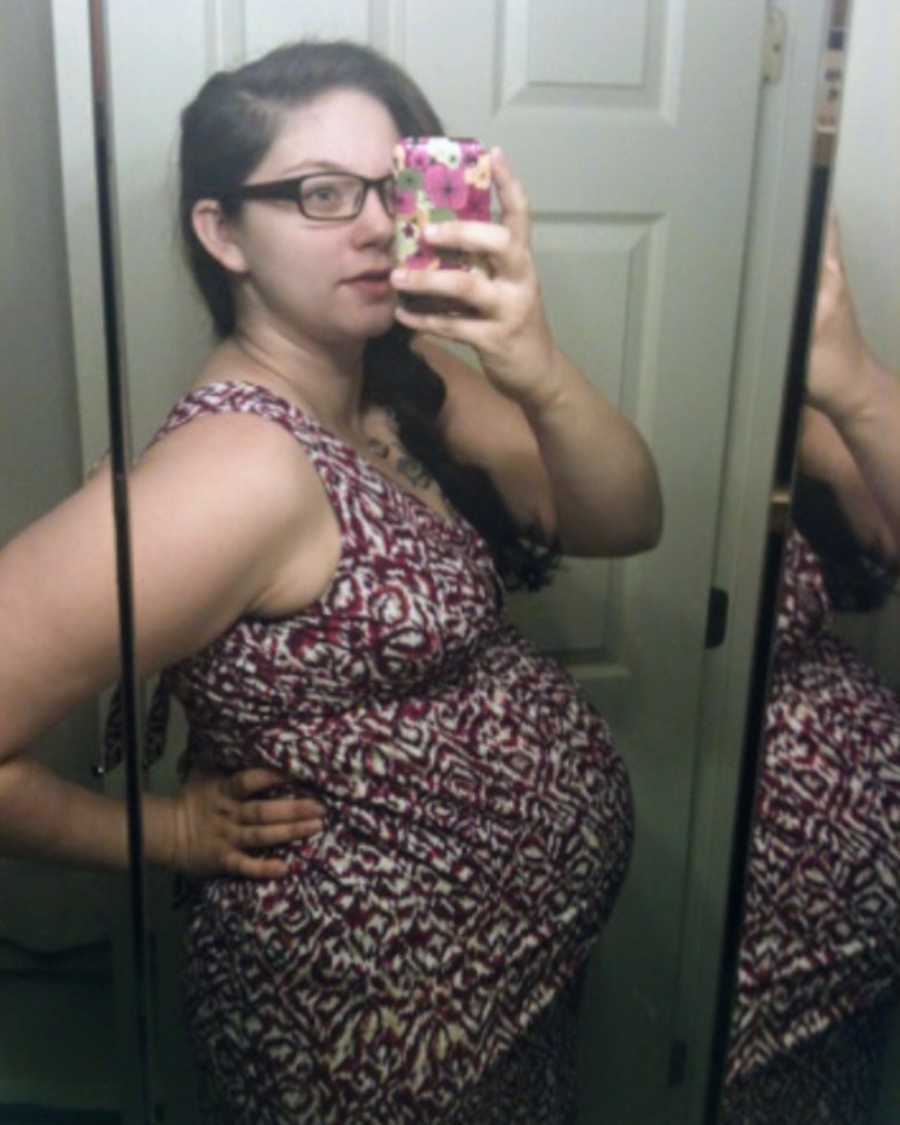 Last was the most invasive – a 6-hour trip to Ohio to have a surgical procedure that would separate the shared blood vessel between the boys. Now I'm not 100% holistic, but I try to treat my body as naturally as possible, but we were not prepared to lose these babies. They had heartbeats, little personalities and names. After two failed reductions we were left only with the choice to have surgery, or let nature take its course. Surgery it was.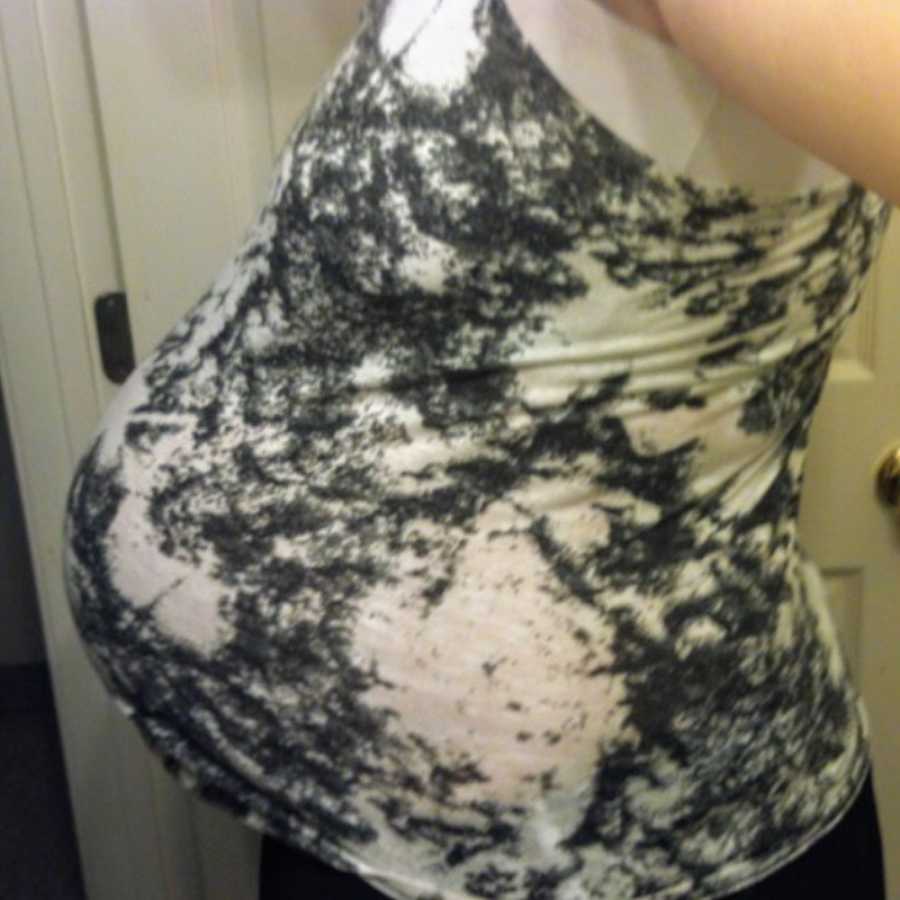 Gavin and Gabe were born at just 30 weeks following a placental abruption, a potential side effect of any uterine procedure during pregnancy. After 35 long, bittersweet days in the NICU, I was able to take my babies home.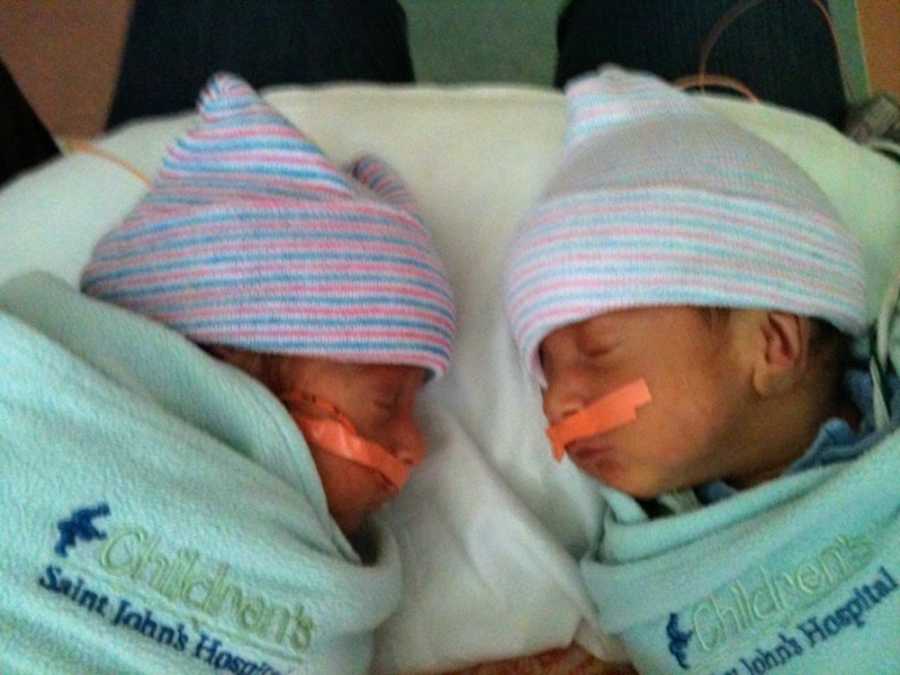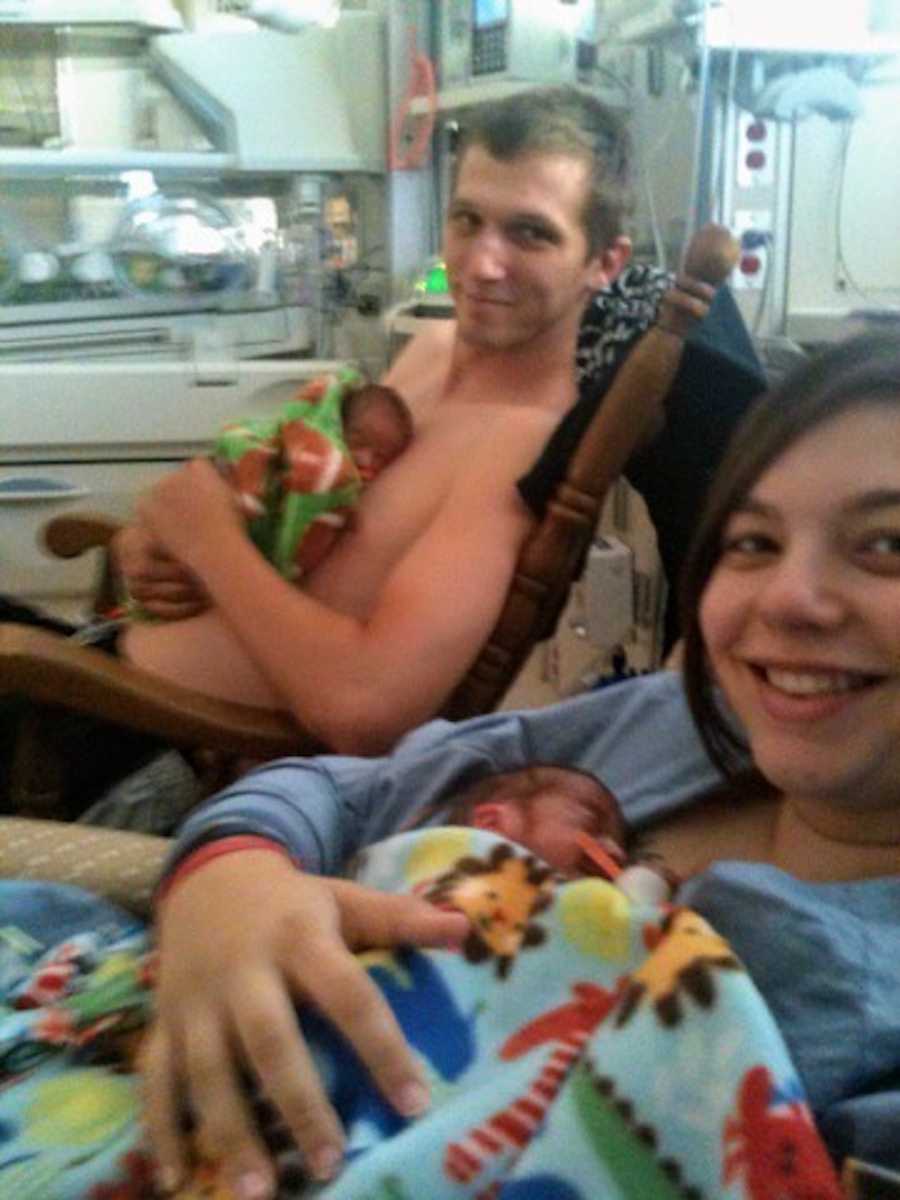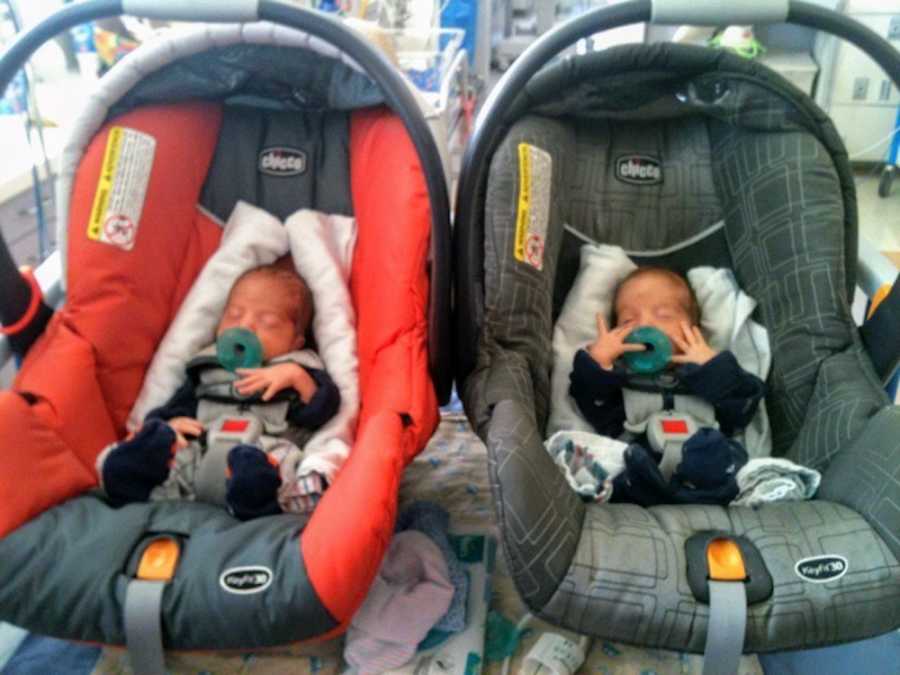 Days came and went, skills were gained and lost. Denial and exhaustion, and a side of PTSD controlled our lives. At just 9 months old we finally heard the words, 'The twins have Cerebral Palsy.' If I could go back in time and tell myself this isn't the end of the world, I wouldn't have believed myself. Every pregnant fantasy of who my children would be, was gone.
I was left to grieve the children I was supposed to have, and learn to love the children I was actually given. Some days and weeks are full of the highest moments, but can all come crashing down at the smallest thing. Watching their big brother get himself a drink from the fridge while the twins say, 'Mom I need a drink,' 5 times in a row, can bring it all crashing down because in all honesty, they may never be able to get it on their own.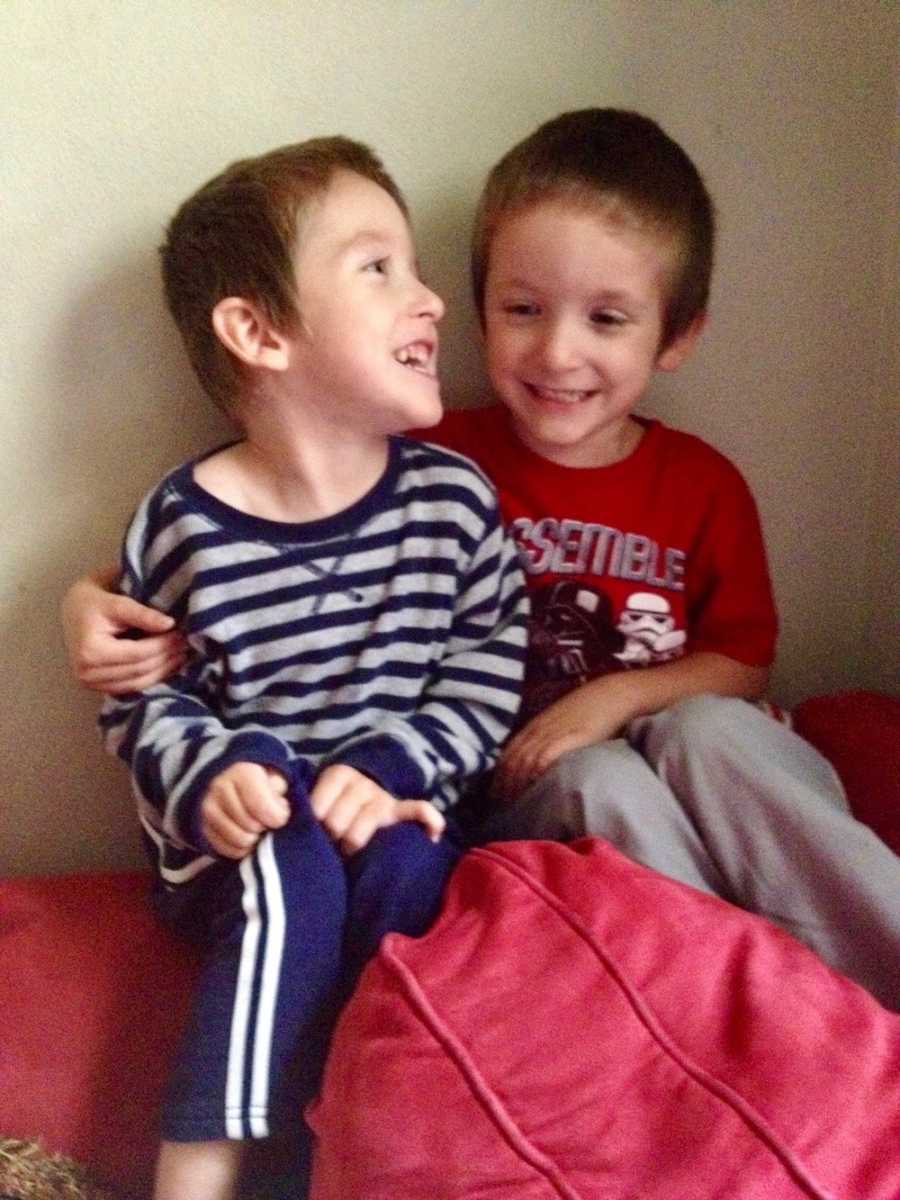 As the years went by and the daily therapy appointments piled on for two kiddos, something changed. Suddenly we all began to realize this wasn't the end of anything, but only the beginning. As the wise woman, J.K. Rowling, once said, rock bottom became the foundation in which we have built our lives. Things we would have taken for granted before were suddenly the most miraculous and beautiful triumphs we had ever seen. Those breathy first words at almost 2 years old. The first steps Gabe took in the gait trainer. The smile as one of the boys wakes up after a surgery to help better their lives. The first time Gavin blew bubbles at 5 years old!
Having special needs children taught us that being together was more important that the value of things we owned. It taught us to put trust in people, because someone always seems to come through before we even have to ask. We had to learn to let go of expectations and throw away developmental milestones because sometimes they just didn't happen. Learning to love the child you were given and not the child you expected is one of the most valuable life lessons we've been given. Not only does it apply to our children, but everyone in our lives.
These boys have taught us you cannot be something you just simply are not, and that's ok! They have shown us that laughter can be found in the sh*ttiest of situations (literally) and that love can is truly unconditional. Every life is truly a blessing, no matter what kind of package it comes in."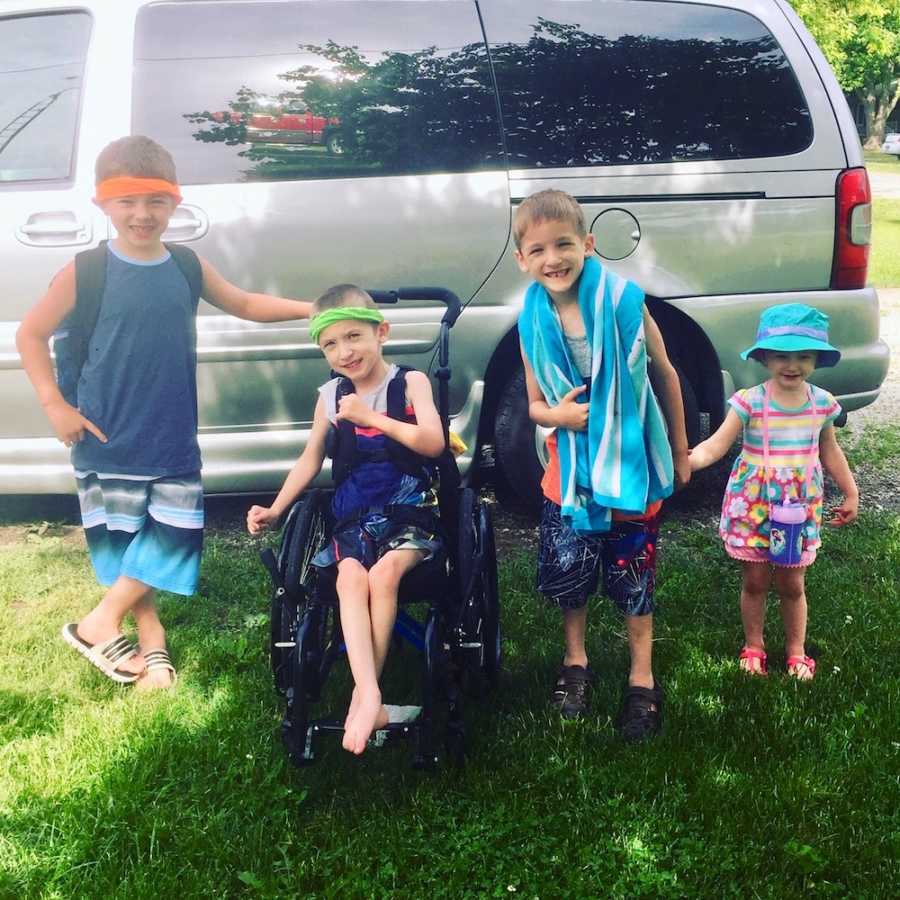 This story was submitted to Love What Matters by Jessica Spence of Auburn, Illinois . You can follow their journey on Instagram. Submit your story here. For our best stories, subscribe to our free email newsletter.
SHARE this story on Facebook to encourage others to cherish every moment and love what matters most.