"As a kid, I grew up in a very conservative Catholic household. My family is very religious, and from a young age, it was instilled in me that heterosexuality was the only sexuality, and anything else was wrong. My father was also strict that dating was something one did only to find someone to marry, and premarital sex was bad. It's only natural, then, that even well into high school, I was completely unaware of my sexuality.
I wasn't old enough to be married, so of course I wasn't dating or overly interested in anyone. To add to that, I lived in a small town where everyone knew each other and being outside the 'norm' was frowned upon. Everyone knew I was very socially awkward and shy. As a very academically motivated student, I didn't feel I had the time or the need to invest myself socially beyond my few friends.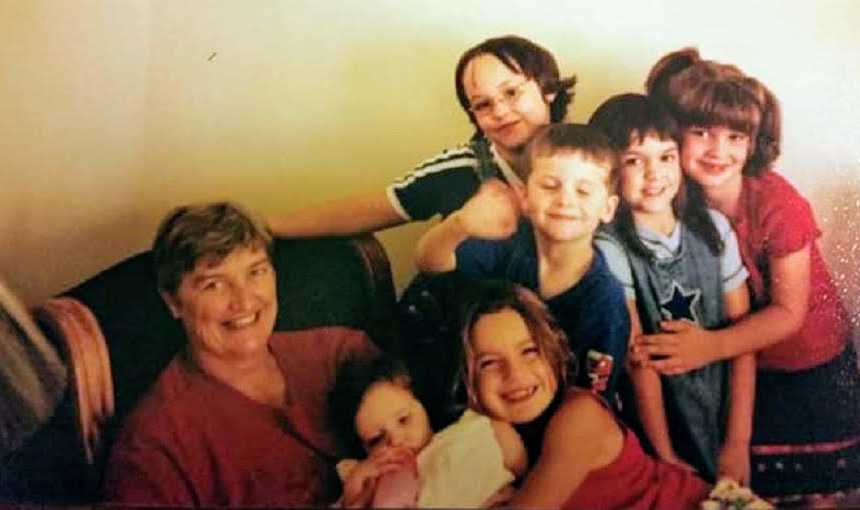 I was a daydreamer, so I was usually lost in a book, rather than hitting it off with others. I think that's where my romantic ideas come from, the idea of holding hands and late night talks and close platonic bonds. I never could imagine anything too physical and sexually charged, especially with myself involved. But that never seemed odd to me. After all, I had my fair share of crushes on boys, even if none of them went anywhere. I just chalked it up to my family's strict dating rules and the fact that I would rather hide in the library with a book than talk to someone.
Suffice to say, I never had a boyfriend in high school, but that didn't really bother me. I graduated top of my class and was ready to go to college. That was what high school was for, right? Looking back at pictures of myself from that time, I have to laugh at how awkward and out of place I look. It was clear that I didn't fit in, for a multitude of reasons, but I didn't realize that my sexuality was one of them.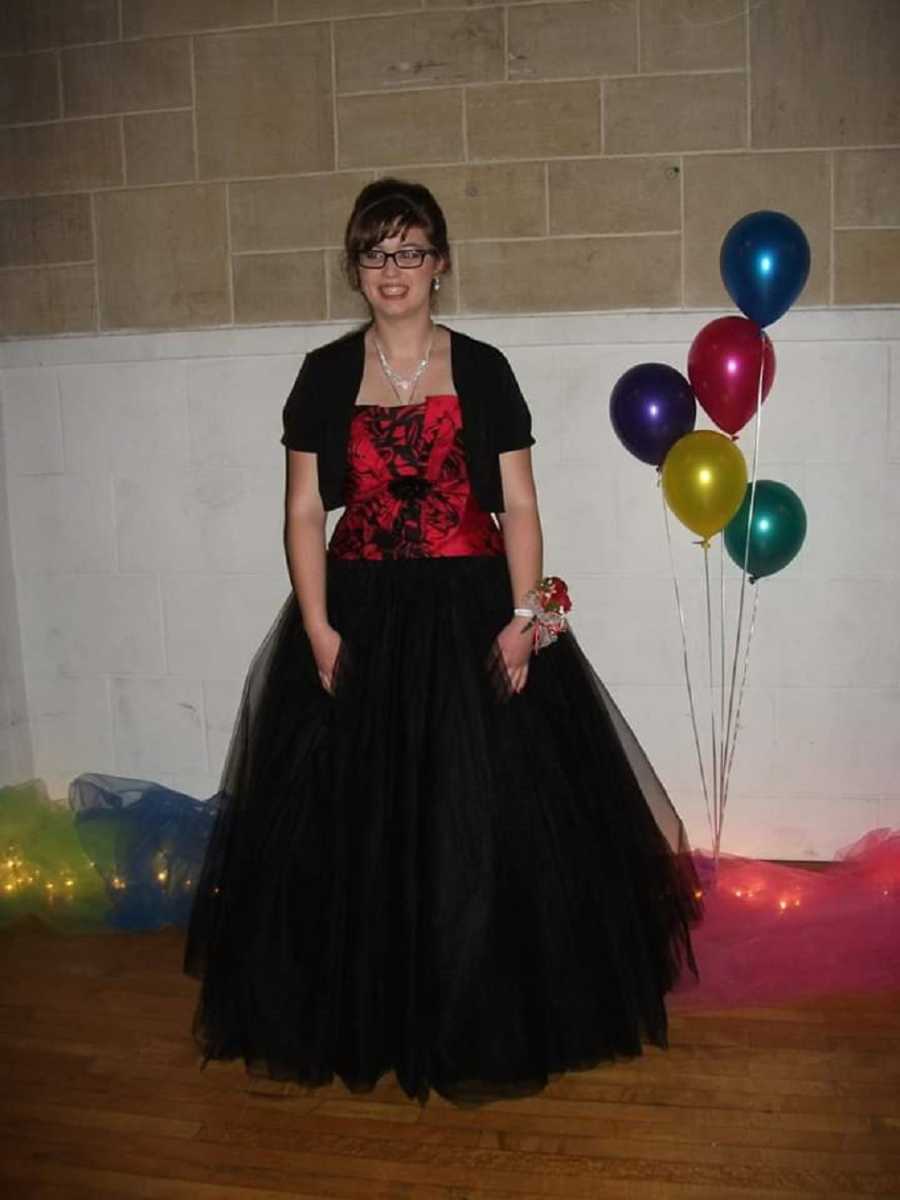 So, I went to college, where I was going to be living in the dorms and away from my strict (and admittedly close-minded) father for the first time. Thinking of it now, living on campus was the best decision I ever made, even though I was close enough to commute. My mom told me she regretted not living on campus for most of college, and I can see why. Being away from your family, no matter how well you might get along, helps you spread your wings and discover yourself. At least, it did in my case. The difference in me from my first year of college to my graduation just over a year ago is huge.
When I started college, I was very much unaware of the world and all the different people in it. In my first year, though, I met people of all kinds of identities and sexualities. I knew several classmates who were gay or lesbian. One of my teachers went through a male to female transition with the support of her wife and students. I even had my first and only dating relationship. I really learned a lot about myself. But it wasn't until about my third or fourth year that I really discovered what asexuality was.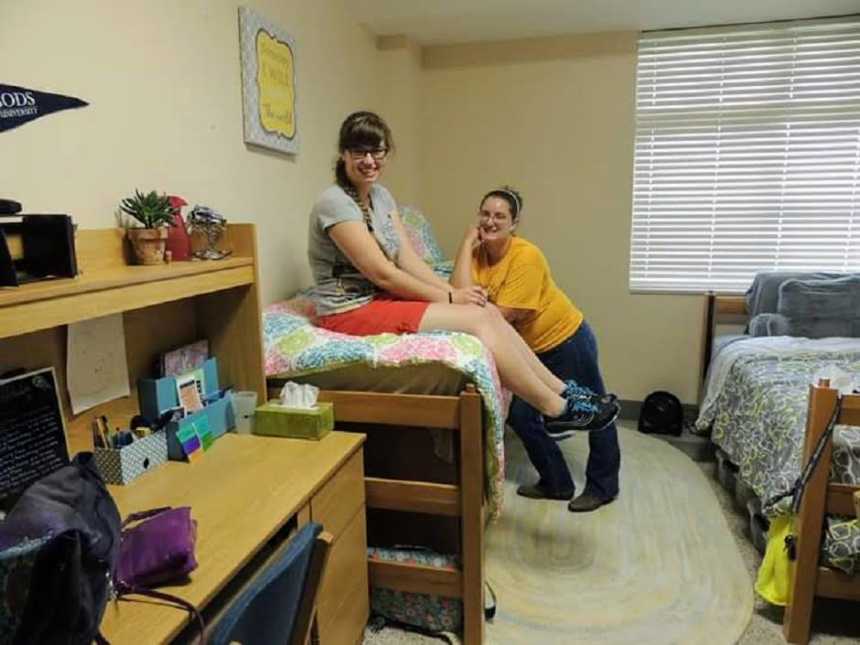 I should have suspected that I was asexual pretty early on, but until college, I had never heard of it. It was only when I joined Tumblr that I was introduced to the concept. From there, I came across it a few times, the most memorable being in a comic called 'Nightmare Factory' by Snailords on Webtoon, in which one of the main characters, Kreyul, is Ace (a term shorter term for asexuality). Things like that made me aware of asexuality as a whole, but I only started to have a slight suspicion of myself after I tried dating.
At this point, I had been working at an on-campus job for a few years, which is where I met most of my friends. One guy I was friends with eventually told me that he would like to date me. He had to come right out with it, because I was very oblivious to anything but the most obvious hints. Hindsight really is 20-20! Because I got along well with him, and we had a lot in common, and I enjoyed hanging out with him, I agreed. And for most of our three months of dating, I enjoyed it! We went places together, hung out and watched movies, and texted and talked to each other. The problem came when it got to intimacy. He was aware that I wanted to stay a virgin, but that didn't mean kissing or making out was out of question. But I realized pretty quickly that while I didn't mind cuddling or holding hands, kissing and anything further left me really uncomfortable. I thought it was just my inexperience with relationships at first. After all, this was my first one, so I still agreed to do it.
But I soon realized it had to be more than that, because it felt more like something I was expected to do, not something intimate and enjoyable. When my family became overly interested in meeting him, I was forced to realize that what he saw in the relationship was not what I saw or wanted, and I broke it off as kindly as I could. He deserved someone who could give him what he wanted in a relationship, and the fact that I was more relieved than upset about the breakup was the proof I needed that it wasn't what I wanted.
After that, I started to wonder about whether I was different from other people. I kept hearing about this thing called asexuality, but what was it really? Being a college student, I did the best thing I could think of and researched it. The more I read, the more I realized what I was reading fit me and my feelings. It was hard to fully accept at first.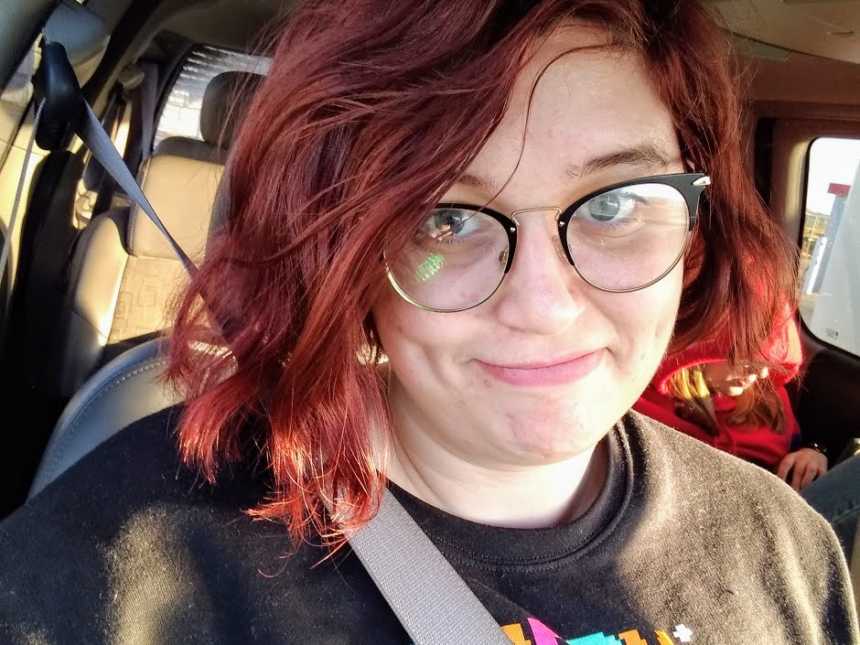 Growing up, I had imagined that everyone felt like I did, but the older I got, the more I realized I was different. For a while, my depression and anxiety made me feel being asexual was bad or meant I was broken. It wasn't always easy. Even now, I go through depressive episodes where I feel like I should have a boyfriend or a relationship. However, I've learned that when I try to act on those feelings, I remind myself that I am well and truly asexual, and that's okay. I finally worked through that and realized my asexuality is just a part of me, and there are other people like me too!
One of my friends came out to me as being questioning asexuality, and I excitedly came out to her in return, realizing we could work through it together. It was a really uplifting thing, to realize one of my friends was also Ace. Since then, I've met a few others in person, like my sister's English teacher who is Ace and has an Ace boyfriend, or the stage tech of a play I was in who was wearing an Ace shirt one day. There are also all the wonderful online communities, like r/asexuality on Reddit, where I have been connecting with other people from all over.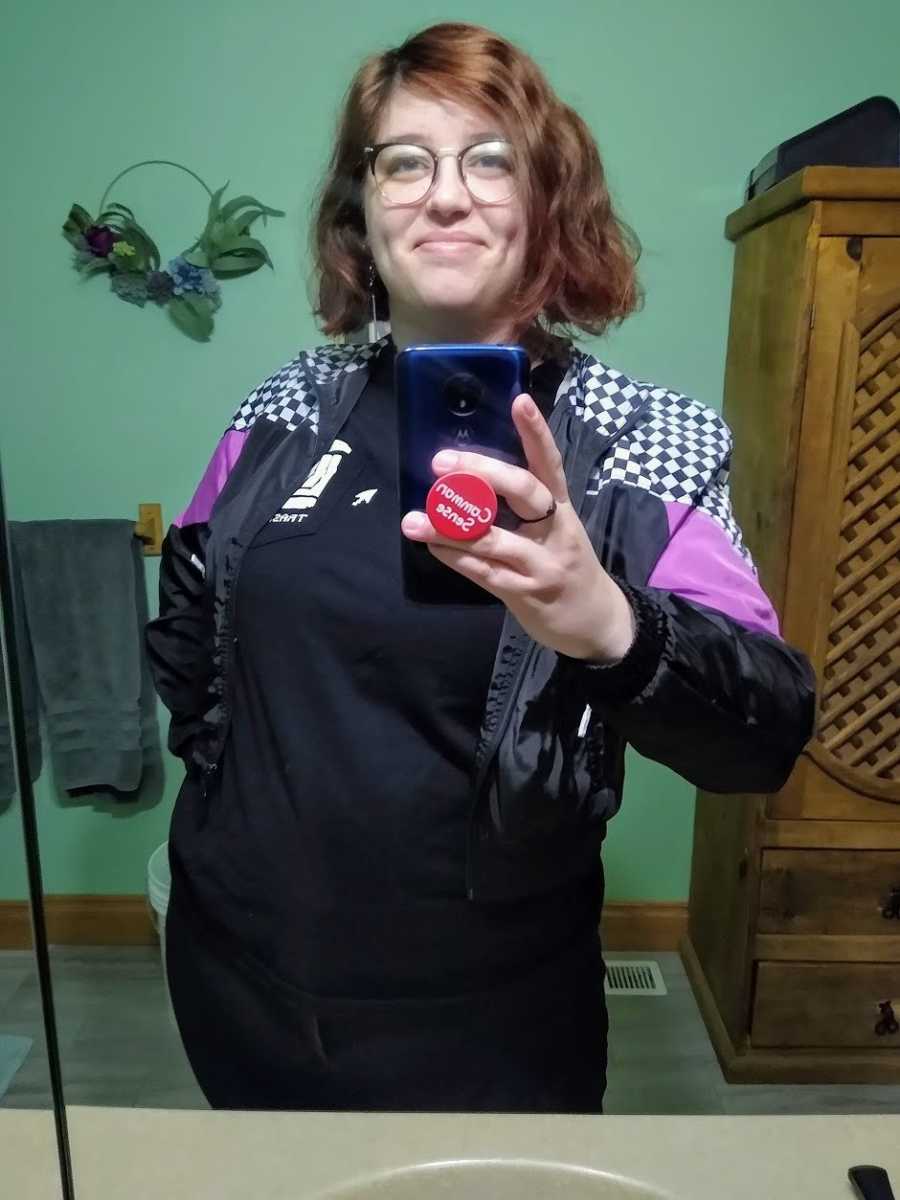 I am a proud asexual now and embrace my identity, but it isn't always something I feel comfortable sharing with others. My sisters, a close cousin, my friends–those are the people I am comfortable talking about my identity with. One of my sisters is pansexual, so we like to joke how we are 'all or nothing' in our sexual attraction. But when it comes to my family as a whole, I have a hard time deciding whether to come out. My mom is aware, I believe, but I don't know if I could ever tell my dad. Although asexuality wouldn't be as frowned upon as homosexuality by my dad and his side of the family, I can't imagine they would take it well. As a 'good Catholic girl,' I should either be marrying and having children or going to become a nun, and since I'm not interested in either, it would be hard to explain. But I don't mind that only those I am really close to know that I'm Ace, since right now, those are the people I really care about knowing.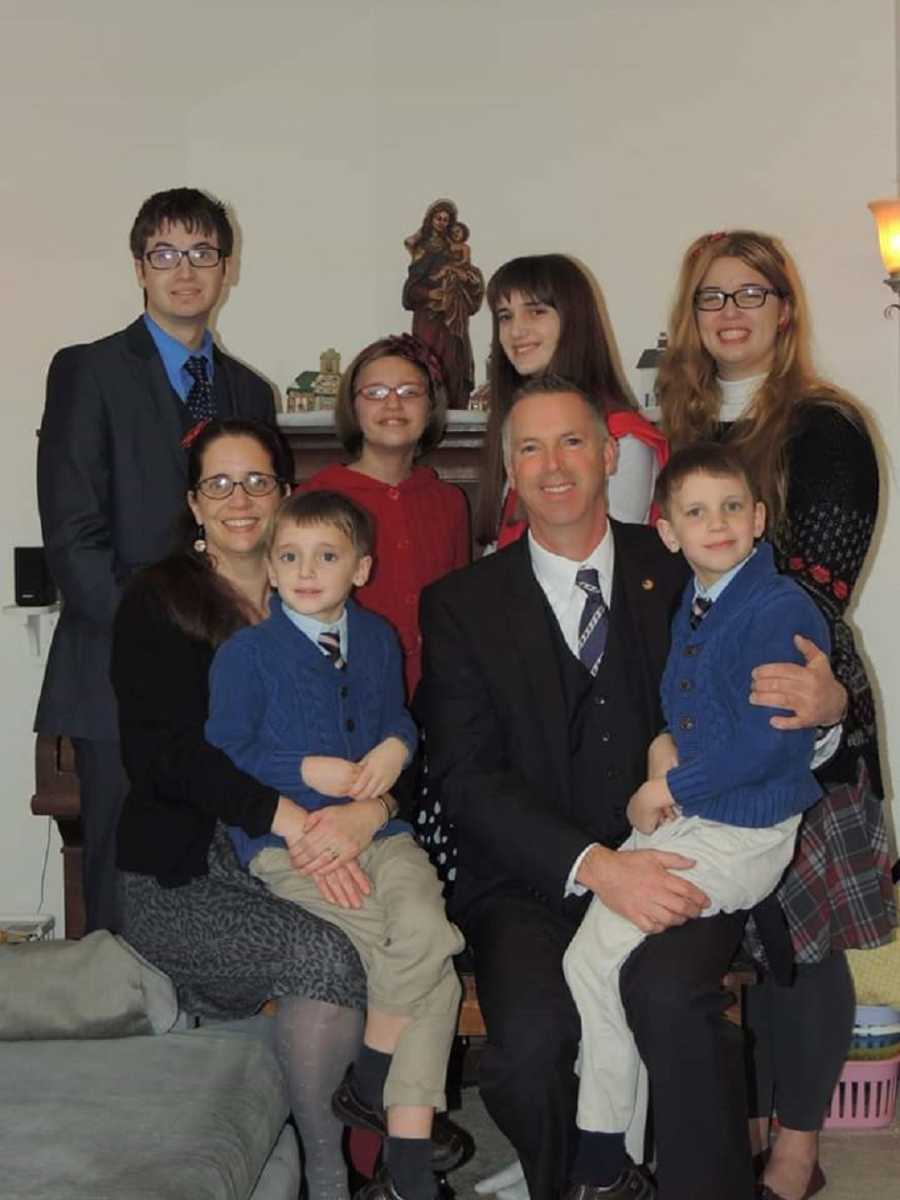 While I am lucky to have some really supportive people around me, it can be hard explaining myself to at times. 'You just haven't found the right person yet,' or, 'How will you know you don't like sex if you don't try?' are just a few of the things people say to me when I try to explain what asexual means. Or, when they don't know I'm Ace, it's 'So, do you have a boyfriend yet? When are you going to start dating?' As a 24-year-old young woman, I am expected to at least WANT to be in a relationship.
Maybe someday I will. But I have no plans to push myself to be intimate in ways I don't enjoy. I know I'll be criticized by some people, because it's impossible to make everyone happy. But I also know that my asexuality is a big part of what makes me the person I am today. I am a person who writes, draws, plays guitar, sometimes says awkward things, and doesn't need a sexual relationship to be happy and fulfilled in my life. I am absolutely okay with that."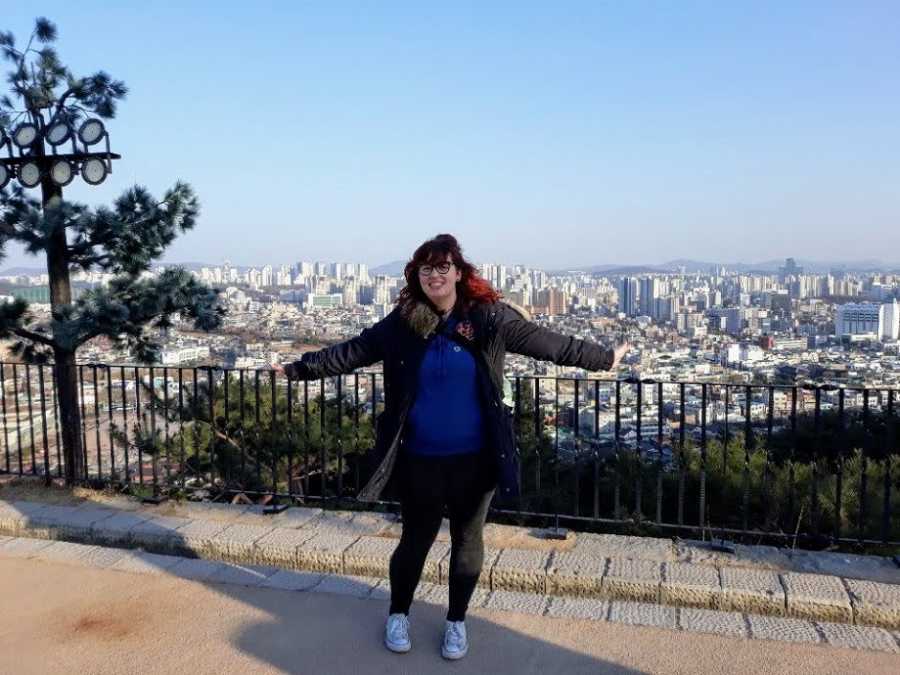 This story was submitted to Love What Matters by Deanna T. of  St. Mary's, Kansas. You can follow her journey on Twitter and Tumblr. Do you have a similar experience? We'd like to hear your important journey. Submit your own story here. Be sure to subscribe to our free email newsletter for our best stories, and YouTube for our best videos.
Read more stories like this:
Do you know someone who could benefit from this story? SHARE on Facebook to let them know a community of support is available.