"Twenty years. It sounds like a long time, and yet, as I've been swirling around in the space of adulthood for TWENTY. YEARS. I realize how it's not really that long at all. Time is a funny thing. It blazes by with haste while simultaneously dragging. A peculiar feeling when, so vividly I can remember being in the dim, quiet hospital room, holding my newborn baby, with her big dark eyes peering at me from her little bundle of hat and swaddled blanket. Twenty years ago. And it feels like it just happened.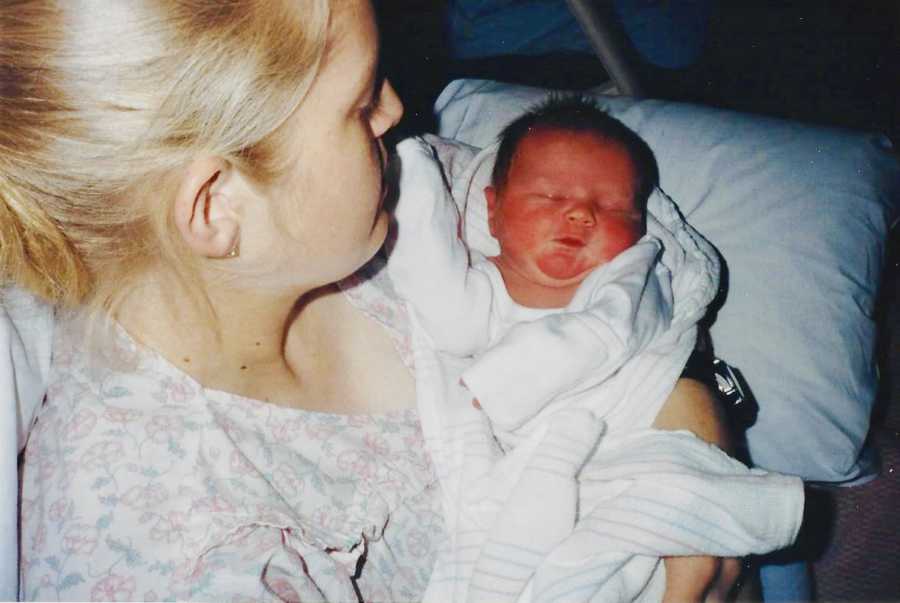 Now, she's on the approach to her twentieth birthday, and so much more of my life has been lived, more babies born, jobs worked, dreams chased, marriage/divorce, lessons learned, experiences experienced!
As I sat there so many years ago in a tiny hiccup of time, in a situation that was pivotal to so many lives, I remember feeling so much peace. That glorious feeling of peace has been a steady companion every step of the way and continues to this day.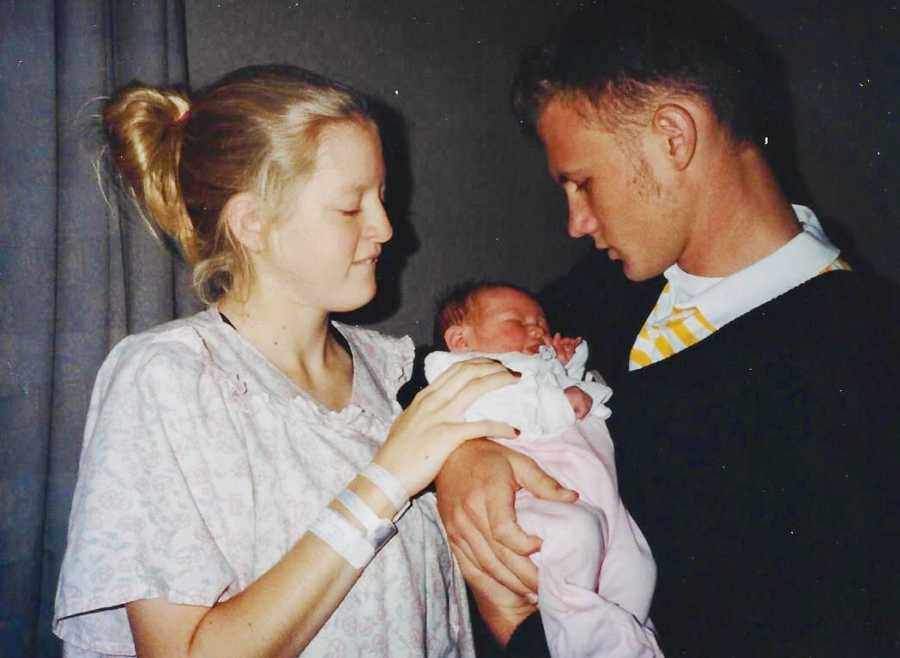 I had refused to tell anyone that I was pregnant. I was ashamed and afraid I would be 'dealt with' by others who would take over the decisions for this pregnancy for me. My baby's father, Brent, did his best to be positive through it all and wanted to tell our family and I shut that idea down, very firmly, more than once.
What felt like forever, at the age of 18, I hid an entire pregnancy all the way up to delivery. Ultimately, that seemingly hopeless, endless agony, transitioned into something magical throughout a week-long process to select a family and place that sweet baby for adoption.
The best part was that I got to choose the path of adoption. No one forced it on me. No one pressured me. Thankfully, Brent was supportive as well, even though we both knew that placing her for adoption would likely signal the end of us as a couple.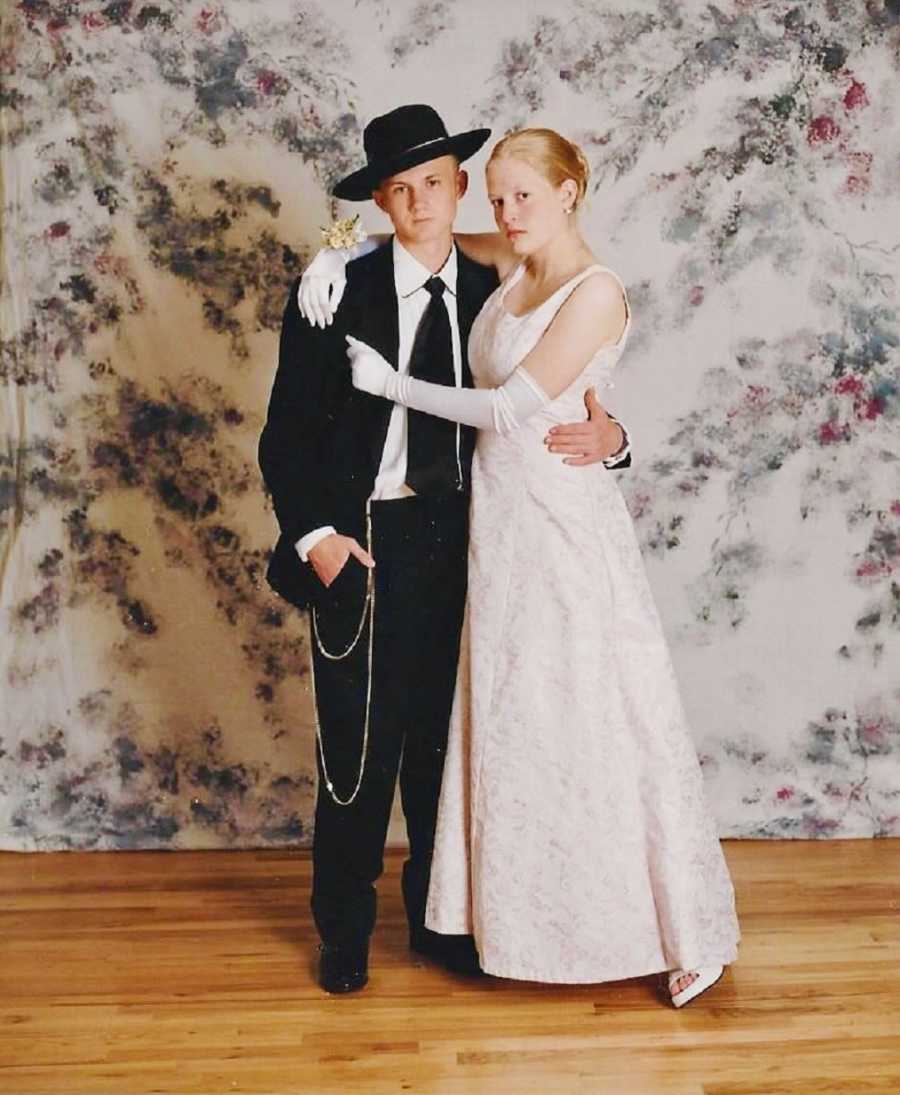 I was enveloped in feelings of joy and peace, along with overwhelming moments of loss and crushing heartbreak.
Everything changed. I was forbidden to continue seeing Brent, the one and only person who was there for me during the pregnancy. Suddenly decisions were being made for me and I was ushered away from him and urged to close the door on that phase of my life.
After graduating high school just a few months prior, (with a 5+ month baby belly hidden under my gown) I was rushed into 'the next chapter.' The pregnancy was over, and I just wanted to be a 'good girl' and move on, so I followed the guidance I was being given by my Bishop and parents. No baby in my arms, and soon after, I cut ties with Brent, justifying to myself that even if we did stay together, I might feel guilt or regret for having future children after placing our first for adoption.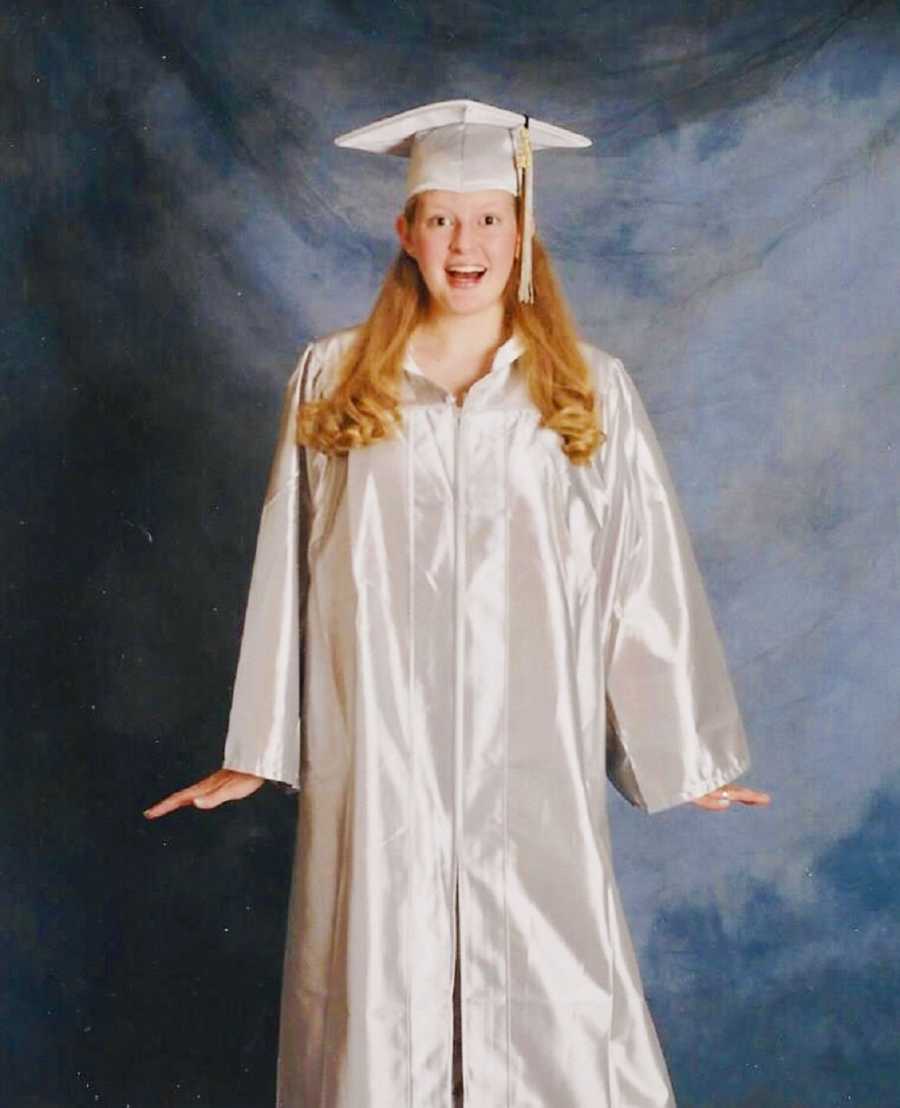 Then *blink*! Here we are in 2019. I reunited with my baby, Hannah, as she was nearing her 18th birthday in 2017, and these past two years have been a new adventure in navigating the relationships with all parties involved. Our reunion, filled with joy, came at a time when I needed it most. I had filed for divorce after a 16-year marriage just five days prior to meeting her again face to face. How many of the feels that week? ALL OF THE FEELS.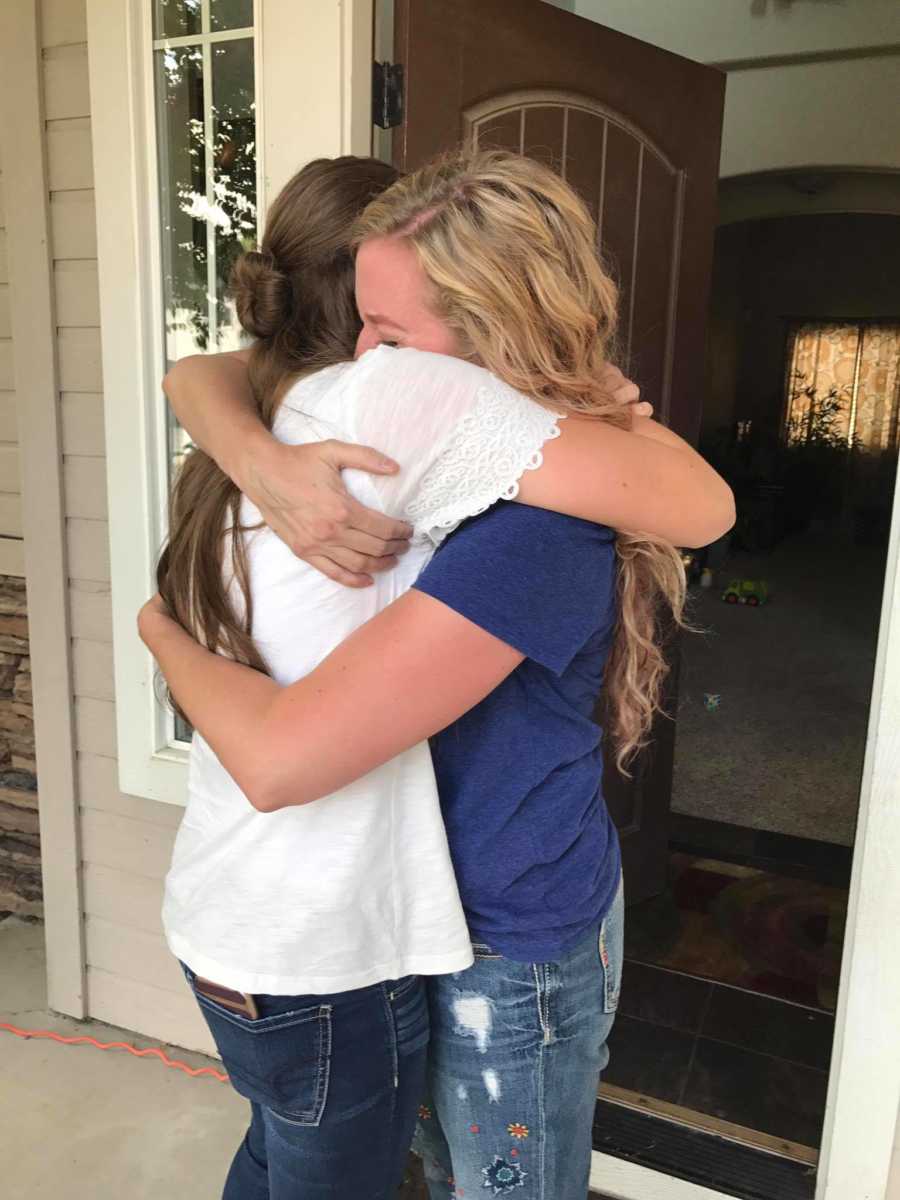 Me and my four children have been building a relationship with Hannah and her family. Brent, his wife and two kids have been doing the same. And, it's a small world, because mine and Brent's children happen to be enrolled at the same schools in our hometown where we both still reside and have even been in the exact same classes more than once.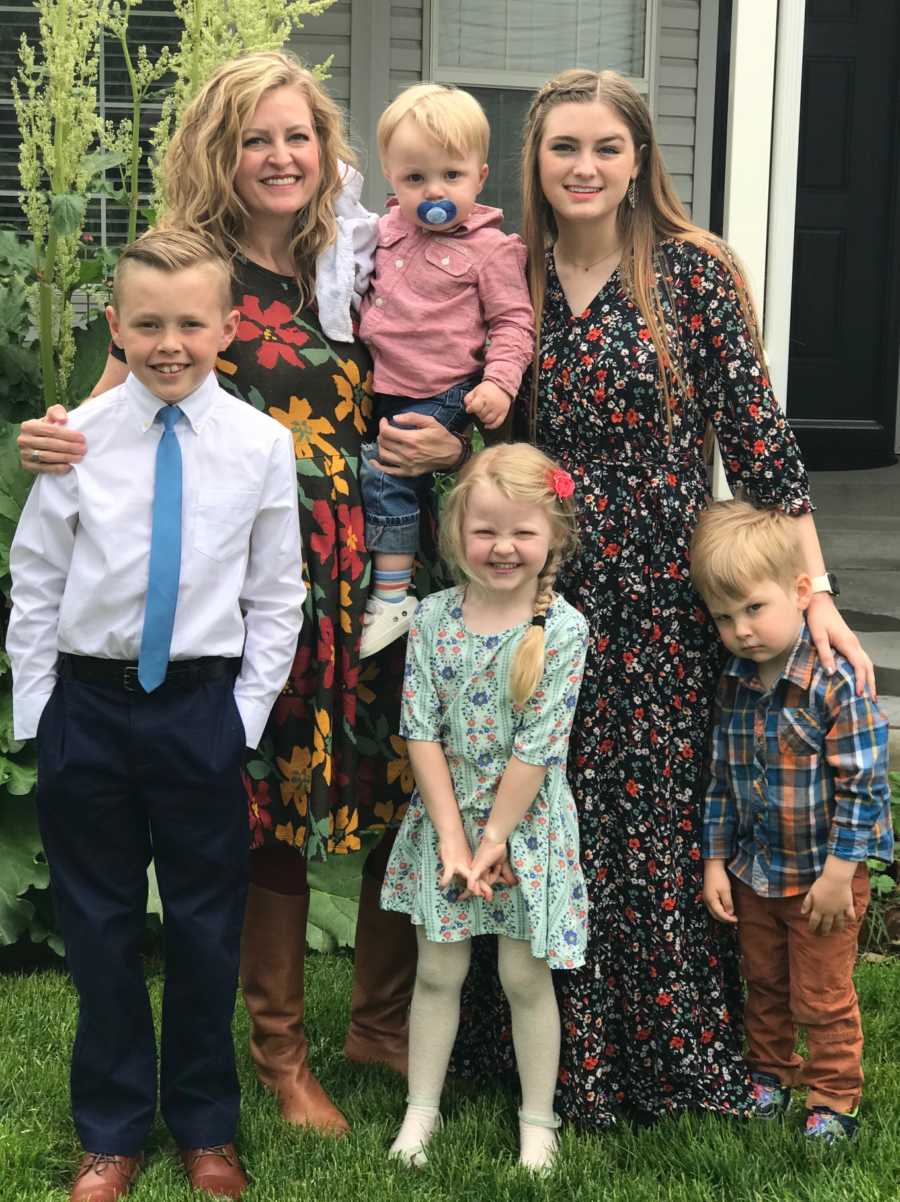 In 2016 I had published our story, mostly from my perspective while including snippets from Hannah, her parents, and my mother. We had collectively felt the urgency to share our positive adoption story to add to the dialogue when women are faced with an unplanned pregnancy. We wanted adoption to be considered as a very viable option amid all the chatter we hear, particularly on social media, where the dialogue is often 'keep the baby' or abort it.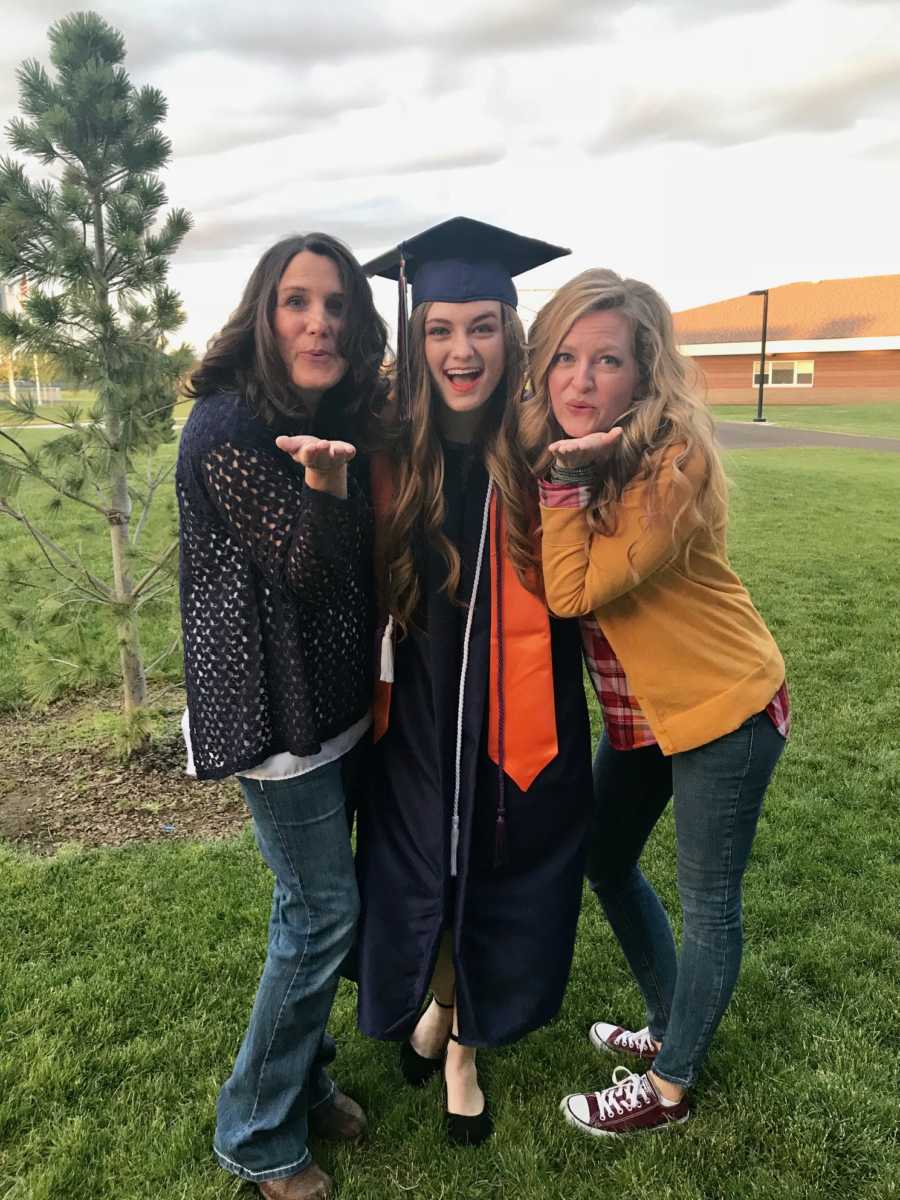 I recently recorded my book, 'Not My Plan: Sucking it in Until I Had to Push it Out,' for audio downloads. As I narrated it, nearly three years later, I found it remarkable how much had changed even in these past few years. It became a testament to me that we not only need to live our lives as actively and joyfully as possible, but we also must embrace that we get to learn and grow and change as individuals and our trials are a challenging and wonderful component to this life.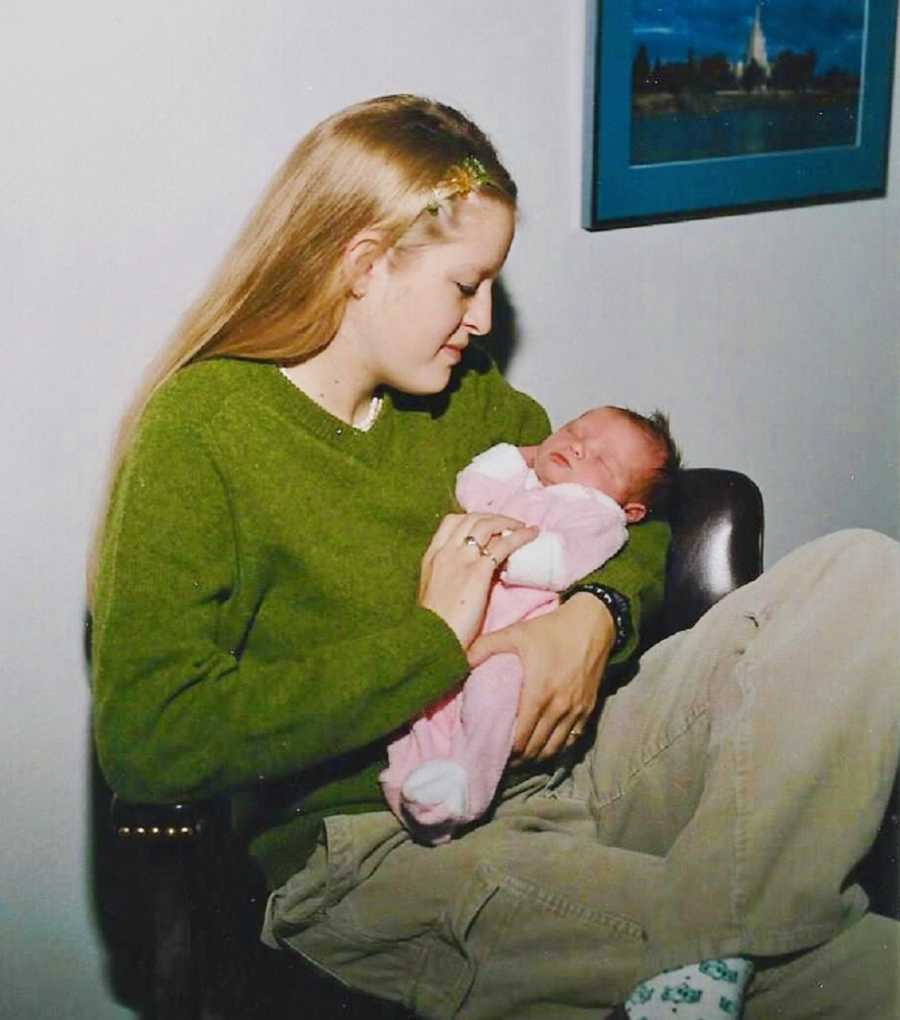 Many things stood out to me, but there were three seemingly simple lessons that I took away from evaluating my own life:
It's ok for us to have evolving opinions as we gather new information that we hadn't considered before.
No doubt we are products of the influences we are born into. Our families, religion, the towns we are raised in, the food we eat, the media we are exposed to, etc. That is what frames our point of view and roots, sometimes VERY deeply, who we think we are as individuals.
If we are wise and are open to the reality that our one way of understanding is not the ONLY way something can exist, we will be delighted to see how much we get to evolve and develop ourselves.
I chose adoption. I'm a huge fan of choosing life whenever possible. I serve as the VP of the board for A New Beginning Adoption Agency in Idaho and yes, I'm an advocate for adoption!
Spending more and more time in this space of unplanned pregnancies, however, I've learned that fighting against those who are proponents for abortion will never end well. Partnering with resources in the community to supply information and create a safe space for women to explore ALL their options is something I can do. And, it's simply not my place to judge others if they make a different choice than I did.
I understand more now about adoption, and abortion, and even people who are pressured into 'being responsible and keeping their baby' even if they aren't ready or wanting that choice. Through it all, my opinion has evolved and honestly, it's so much EASIER to just step back and let others make choices for themselves. It's not my battle to fight. But you better believe I can support people without an ounce of judgement.
I'm pro-information. I'm pro-support each other and respect their journey that we know very little about. I'm pro-love others, no matter what.
Unconditional love and forgiveness:
Many of my decisions in life were based on things I was being told I should do, by church leaders, well-intended and loving family and friends, and societal expectations. At this point in my life I am grateful for the experiences I've had and the trials I've faced.
Along the way, I've been able to re-capture my own self-worth as a child of a curious and loving God who created me to be ME. And as I've stepped into this true love for myself, I've been able to match that level of love for others and respect their journey.
I've learned how to set healthy boundaries. How to stand up for myself. How to make changes I need in order to be happy and healthy.
I've learned that people who want to hurt me are deeply hurt themselves and may not know how to find peace and healing, so, they continue to put hurt and anger into the world. I've learned how to activate what I believe is the Atonement of Jesus Christ and let HIM take the burden of the things that I cannot control or change. If he suffered and died for me and my sins, I have to believe he did the same for everyone else. Including the people who hurt me.
I've learned that responding with love is the only way to win in the long run. If I cannot respond with love, I simply do not respond at all. Being kind sometimes means we have to shut our mouths and just let people live their lives.
And we do not have to STAY in places where we aren't being loved and respected. Remove yourself from relationships of any kind that make you feel less-than-awesome!
I don't blame anyone for the path my life has taken. I own it all. And I've learned how I want to use my life experience as a lesson to help my young children take pride in making their own decisions, to seek for as much information as they need to make decisions, and to know that they will be loved no matter what the choose. Casting judgment on others only creates rifts and adds to the already heavy burden of the consequences of making poor choices.
Sharing is healing:
I always thought that when we make mistakes, or sin, or have some sort of yucky experience in life that we are supposed to repent of those things and move on, never to speak of them again. Forgive and forget!
Keeping quiet about things that I've navigated through sometimes keeps them buried under what feels like a cloud of shame. I didn't talk about my adoption story for many years, and even felt like I shouldn't talk about my baby to my own family back when it happened because I was supposed to move on. I felt like I was still a naughty girl who got herself in trouble, outwardly. Yet, on the inside I knew that was a poignant part of my personal journey and I was proud of myself for making it through that trial and for choosing to place my baby with such a remarkable family.
In my personal experience, I have found that sharing my life stories has been healing for me. And I've gotten messages from others who found the stories and parallels to their lives to be helpful and encouraging.
The key is that you must remain in your truth. We get to share OUR story from OUR perspective. Everyone knows there are two sides to every story, so be mindful of sharing what was true for you without hijacking the perspective of the other characters in your life.
There is a fine line between sharing your truth and airing someone else's dirty laundry. Be careful to avoid a blame game, and, when possible, include the positive take-aways of overcoming adversity!
I share a LOT of things that other people might choose to keep private if they were in the same shoes, and that's ok. What's right for me is right for me.
My story encompasses many things. Adoption is one of the most substantial plot lines. It's been a source of every feeling known to man. It taught me that I get to allow it to be a part of me. And instead of hiding it away, it's a very active part of my life today. It's proof that we can embrace our greatest trials and allow them to bless our lives if we choose to learn and grow and be better people along the way.
The opportunities Hannah was given by her parents have formed her into the strong woman she is today, and her musical talents as a singer/songwriter have become a blessing time and time again, bringing sparks of happiness at the times I need it most."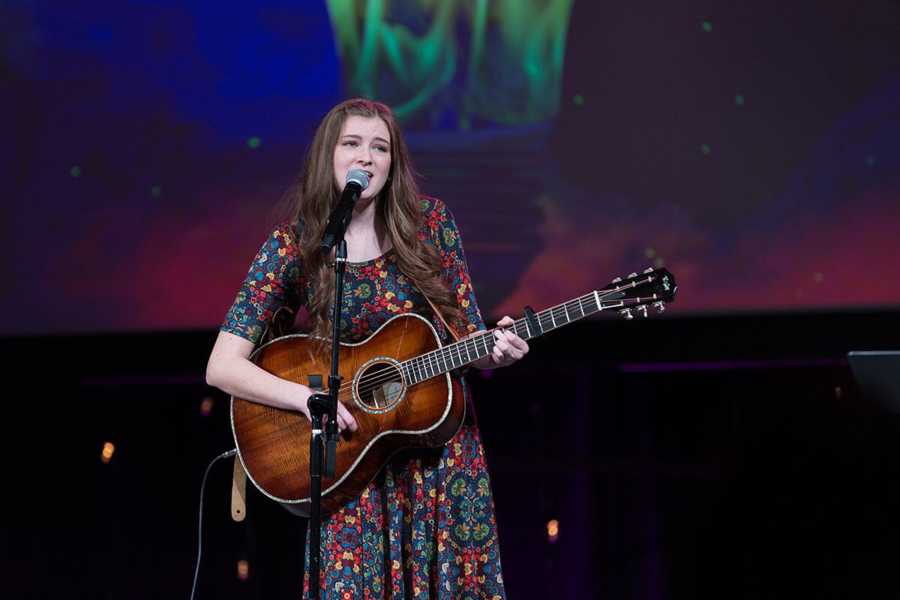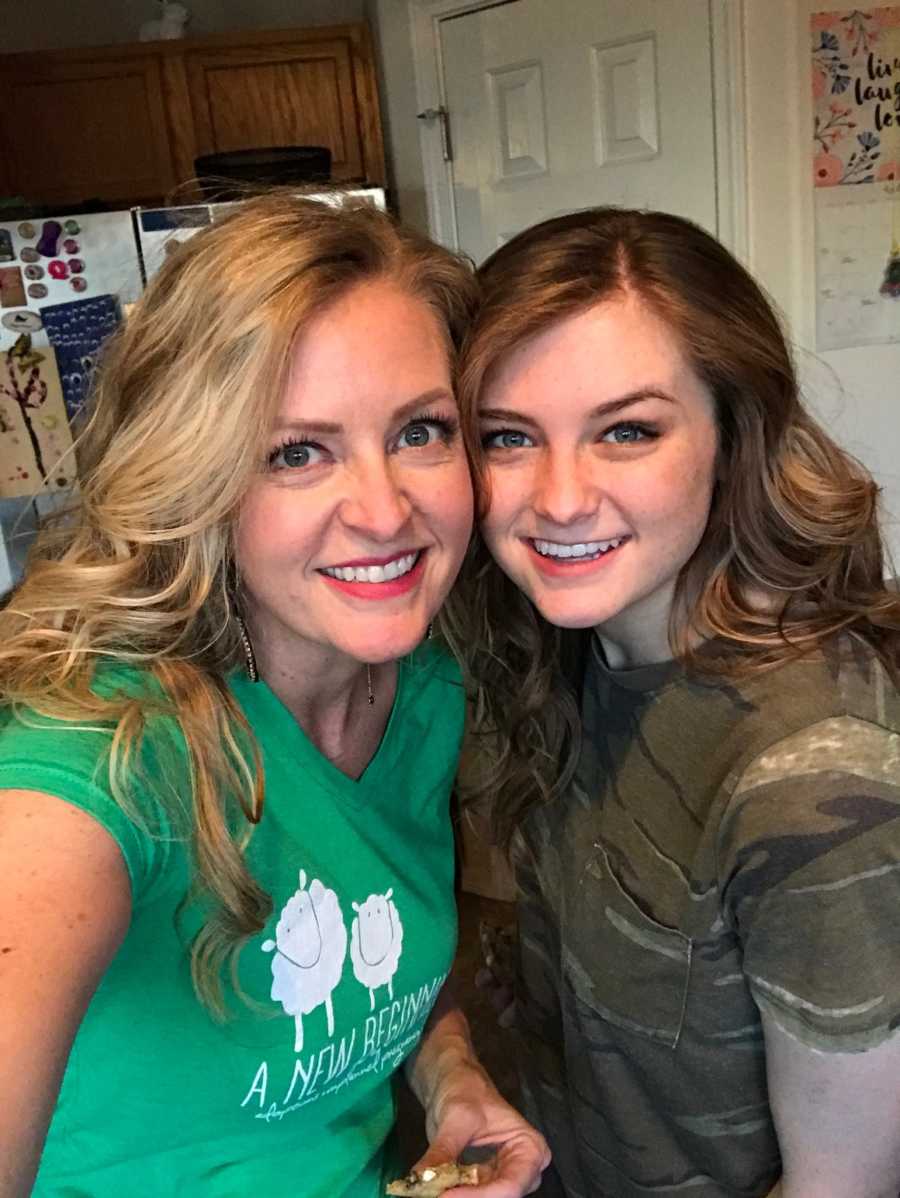 This story was submitted to Love What Matters by Megan Bryant. Connect with Megan and snag a copy of her book on her website. You can follow her journey on Instagram. Do you have a similar experience? We'd like to hear your important journey. Submit your own story here, and be sure to subscribe to our free email newsletter for our best stories.
Hear from Megan's birth daughter. Read her adoption backstory here:
'My birthmother went into labor. Her secret would soon be out. Lying on the floor, she called her sister in pain. 'What's wrong?,' she frantically asked. 'My baby is coming. I need the hospital.'
Help us show compassion is contagious. SHARE this beautiful story on Facebook with your friends and family.