Starting A Family
"It was the summer of 2013 at a friend's wedding on the Maryland coast. They chose a tiny, no-name town but I remember exactly how we felt being there amongst so many of our friends, their family and how unbearably hot it was. The temperature started to drop and the wind picked up just enough that everyone was able to relax and enjoy themselves. If it hadn't been for that tiny bit of wind it's hard to say whether or not this would be a story at all. The atmosphere completely changed and allowed us to wander off for no other reason than the sun was about to set, so we took what ended up being a blurry, overly exposed photo together; precariously standing on a rock as the sun was about to fade away. We sat for a few minutes on that rock in silence with only the sound of the music from the wedding in the distance behind us. Everything about that moment just felt right. We had previously talked about wanting to have kids. In fact, it was something we both wanted to do but the early 2000s weren't as nice to us and those like us as they are now. Not only were there legal barriers that prevented us from adopting but the financial cost was just too much. The idea of having children of our own seemed out of reach and just that, an idea.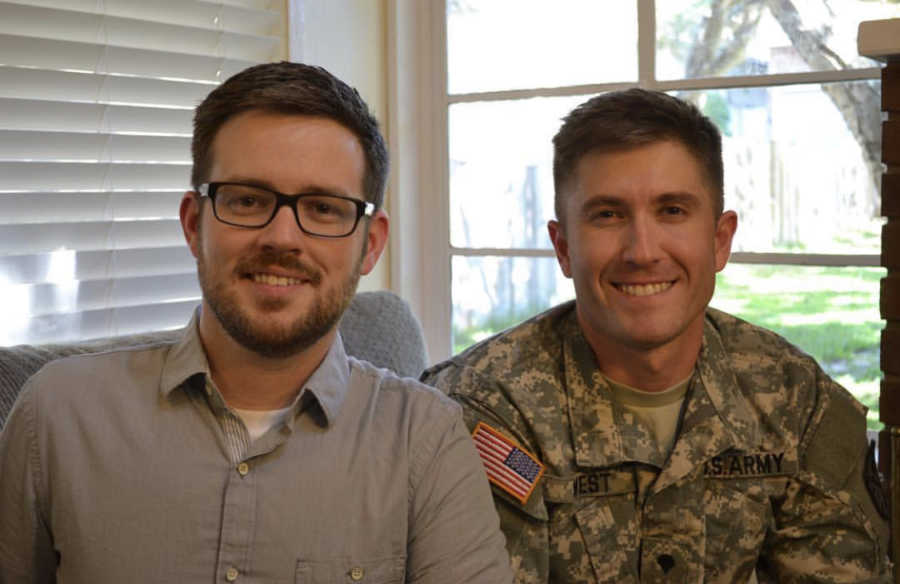 It's hard to recall precisely what we said to each other that night but I do remember talking about how much love there seemed to be between the bride, groom and their two families. Now, this isn't to imply in any way this doesn't exist in our own families but there was something extraordinary in the air that night. We wanted to have that and be able to share it with children of our own. That night, on that rock we made the decision to start a family of our own. We had previously talked about having children. It had probably been months, if not, years early when the topic came up for the first time. I think I said something along the lines of 'I think I'm ready.' Jon (daddy/husband) 'ready for what?' Me 'to start a family.' Jon 'that's exactly what I was thinking about too!'
Adoption Process
Not more than a few weeks later, on Father's Day no less, we took the first step in that direction. For those reading this who have no idea what this process involves, it can be confusing, stressful, time-consuming and leave you questioning your decision to start in the first place. I can't tell you how many times I wanted just to give up. Whether it was the original attorney we worked with, the bureaucracy of the foster care system or even the loss of our first daughter Emma, there were countless moments of self-doubt and grief. Emma is our first daughter but she did not survive more than about 45 min after her birth mother gave birth to her. I call her my daughter even though we never met and for obvious reasons did not get the opportunity to adopt her. The attorney we were working with at the time sent us an email to try and blunt what she was about to tell us. Emma wouldn't live more than an hour after birth. We were too quickly matched with Emma's birth mother. She hadn't had an ultrasound when we first matched, spoke on the phone and agreed to adopt her daughter. The email our attorney sent told us she would be born anencephalic. It took weeks before we were prepared to move forward again. To learn our daughter wouldn't survive birth was the most painful moment of my life.
The most difficult part of this process was the training. You learn how painful it can be for children going through the foster care systems and why many of them were in foster care in the first place. There is an incredible need for foster and adoptive families and the pure volume of requests we received asking to care for a child temporarily was overwhelming. After we completed all of the training hours, background checks and home visits required to become a foster family the calls started pouring in. When we received the call for Grace, for whatever reason we said yes. Something about her stood out to us. Less than 45 minutes after that call, directly from the hospital, she came home for the first time. It felt a bit chaotic and strange at the same time. We thought we were prepared with everything we would need until Grace actually came home. I remember Jon calling one of our friends to come help us quickly shop for some of the little things we didn't realize we even needed.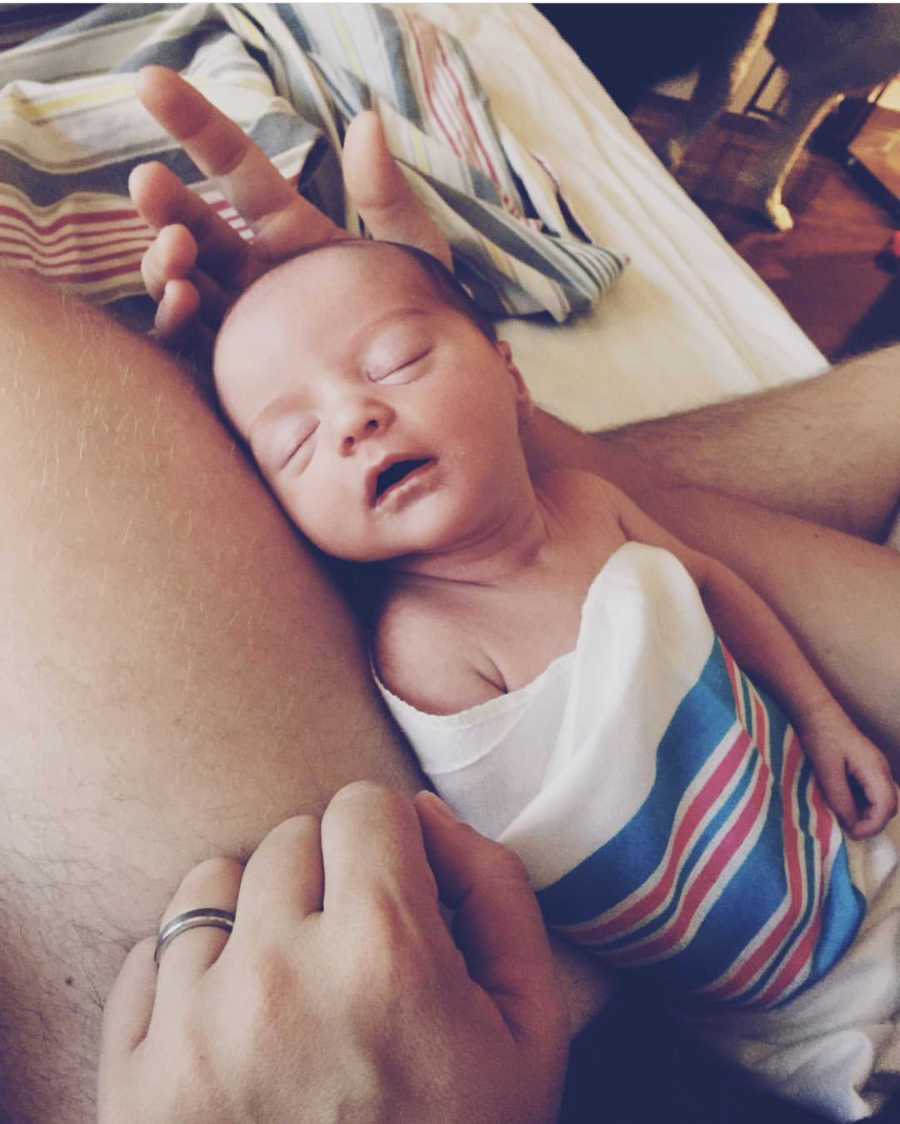 We fought hard for Grace. There were meetings with attorneys, foster care workers and even court dates. We weren't required to be present for the majority of the court dates, but we made it a priority to be present. We wanted the magistrate or judge to see our faces, to see who we were and to see how much we loved this little girl and how important she was to us. We felt nervous we wouldn't be able to adopt her but not hopeless. Because I made it a point to be present for the majority of those court dates I was able to meet and speak with her birth mother. In the end, I think those moments allowed her birth mother to see and come to believe we were the family Grace was meant to be with. At one point her birth mother even told the social worker she only wanted Grace to be with us and not any other family.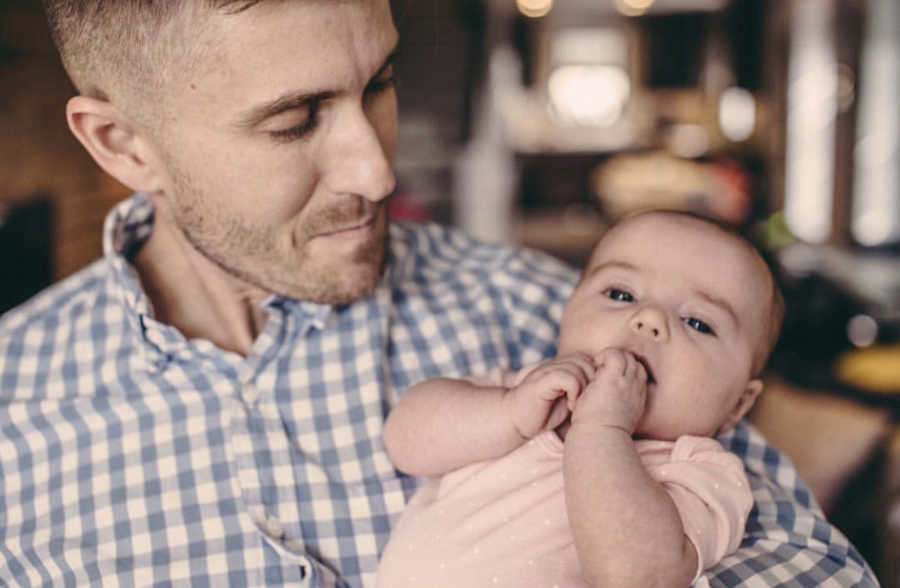 Family Journey
Grace helped us realize there are more important things in life than material items. There is more value in love and laughter than in cars and clothes. We need to spend more quality time together building memories and exploring our passions, then worrying about what other people will think about how we live our life. Raising more children to be dreamers and role models for future generations is how we know we will have left our mark on this world.
Not much later our 2nd daughter was born. It wasn't our intention to adopt twice let alone two babies only 5-weeks apart, but that night as we were all getting settled into bed our phone rang. It was relatively late on a Friday night, but we immediately recognized the number. It was someone from the Baltimore City Dept of Social Services. On the other end of the phone was the deputy director with a straightforward question. 'We have a newborn who is immediately available for adoption. Would you like to adopt her?' I think we both said YES before she was even able to finish asking her question. Her next question was 'can you come to the hospital right now to meet your daughter?' It took us all but 15 minutes to get out of the house and on our way to meet her. Charlotte was born at 1659 (4:59 p.m.) and all three of us, Grace included, met her just a few hours later at the hospital. It was a surreal and unforgettable moment I know we will never forget. At only 3 years old, she has grown into a strong willed, curious, brilliant little girl and will no doubt go on to do incredible things.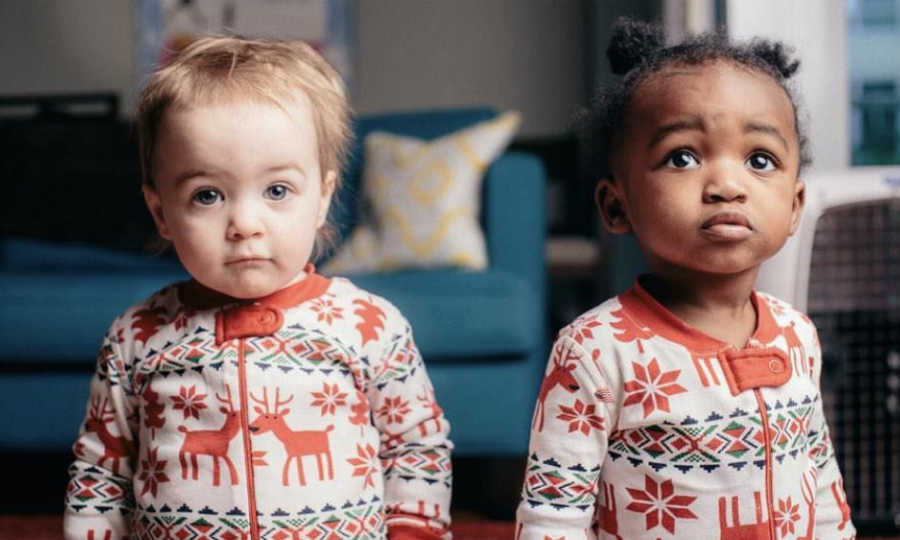 Our journey to becoming a family was difficult, but every single second has been worth the struggle, self-doubt, and pain. And you know what? We plan on doing it again."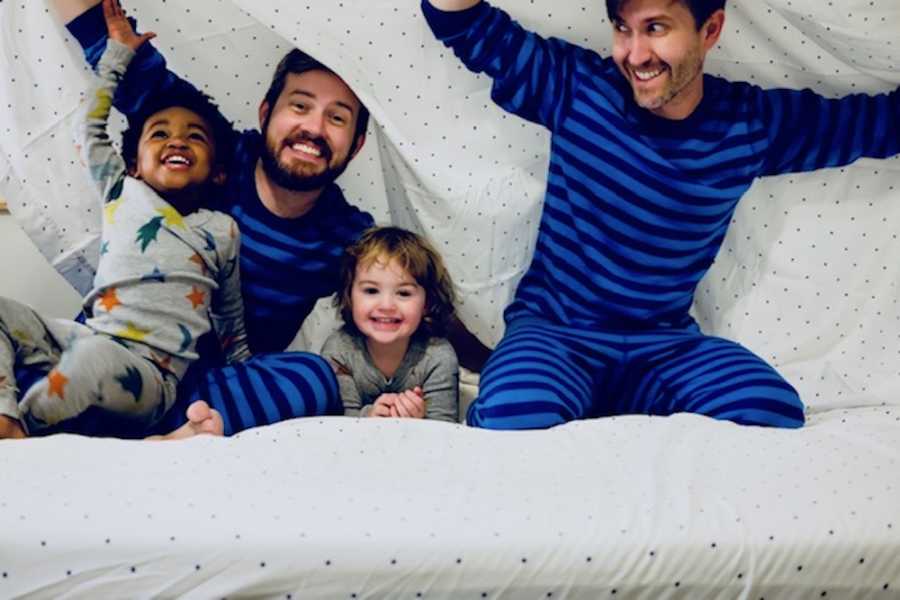 This story was submitted to Love What Matters by Thomas West. Follow his family on Instagram here and here. They also have a blog West and Co. Submit your own story here, and subscribe to our best stories in our free newsletter here.
Provide beauty and strength for others. SHARE this story on Facebook with your friends and family.
Read more beautiful stories about adoption here:
'I am a single mom of 7 through foster care and adoption. Dating is hard enough. Adding 7 other humans into the mix feels impossible.'
'Nervously, we asked what was happening. 'Are you sitting down? The birth mother is having twins.' Our tears of joy were replaced with complete shock.'