Trigger Warning: This story contains mention of suicide that may be triggering to some.
Troubles In My Marriage
"I can say my marriage was not perfect, but whose is? This was not my first marriage and I knew this was my last. I had just recently finished a 6-month deployment on the USS REAGAN and my husband, Thomas, had just informed me he did not think he wanted to be married anymore. I felt like he was giving up on our marriage and I was not going to accept that. We argued, spoke about custody, what could potentially happen if we stayed together, emotions were high.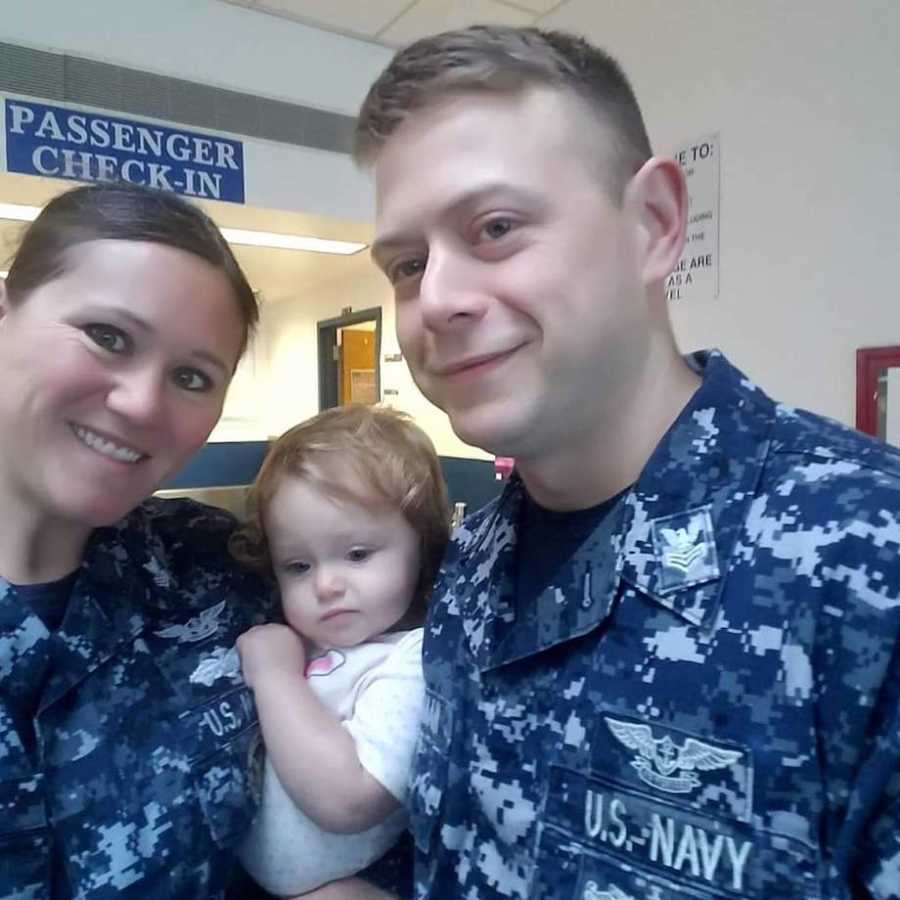 One night after a deep conversation, there were certain things I had agreed to what I thought could help save our marriage, and I had asked him to do one for me. Thomas would go camping with his friends every weekend after I returned from deployment and I would never be invited since his friends no longer liked me. I had asked him to talk with his friends and see if it would be okay if I went with them some time. A day or so after I had asked him, I followed up with him and Thomas said he had no intentions of asking them. With that, I felt like there was nothing left and I finally gave up. I threw in the towel and finally accepted the fact we would be getting divorced.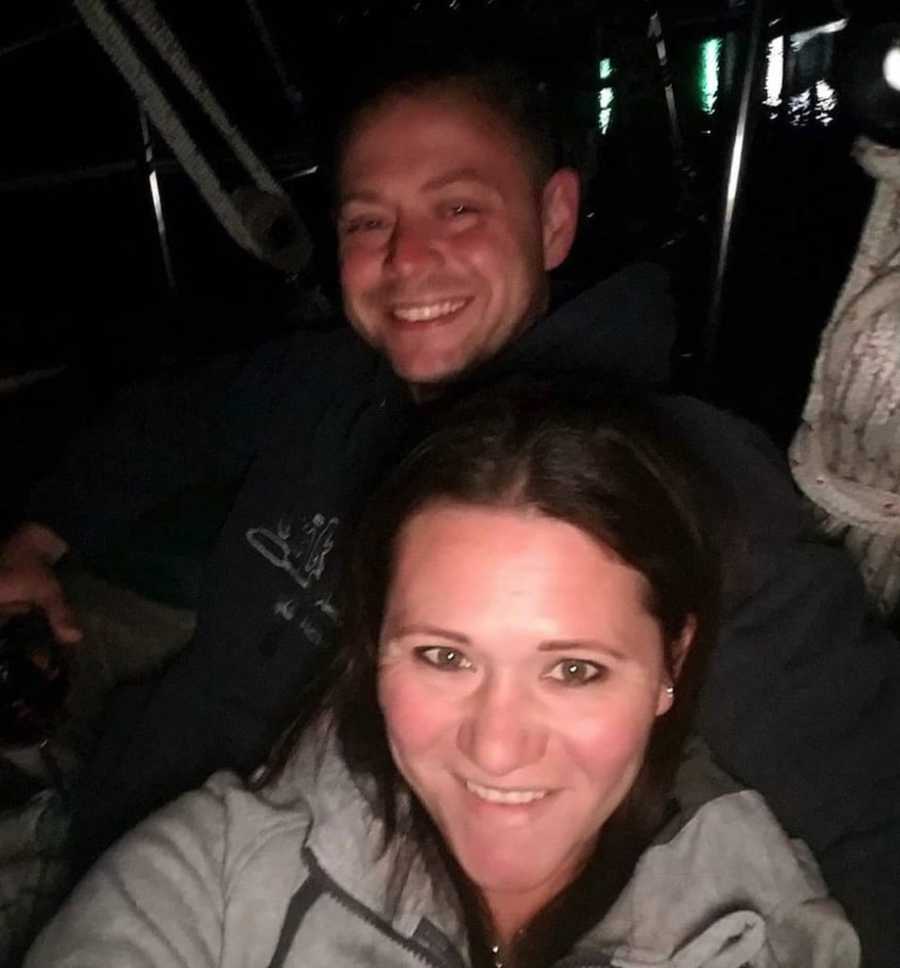 Shortly after, I came to that realization and emotionally detached myself from him, he started to act towards me the way I had been wanting him to be, and I was getting confused. The weekend of June 9-10, 2018 Thomas wasn't sure if he was going to go camping or not due to the potential weather. June 8 is my step-dad's birthday, who passed away 10 years prior, and I was feeling a little emotional that day. Thomas had bought a truck and had me follow him home with his car, and later we started drinking.
Losing My Husband To Suicide
After a few drinks, I invited two of my friends over to drink with us and play darts. After a couple more hours of drinking, I decided to invite more friends over to sit in the hot tub. Thomas was not happy with that and decided he was going to go to sleep in the downstairs room; our room was upstairs. After my friends showed up, I remember being in the hot tub, taking another shot, then waking up to just chaos. I just remember looking at Thomas. He turned around, looked me in my eyes, I saw his hand go up, and the next thing I knew, there was nothing but pain in my ears and Thomas was on the ground. I had no idea what just happened and I thought it all was a joke.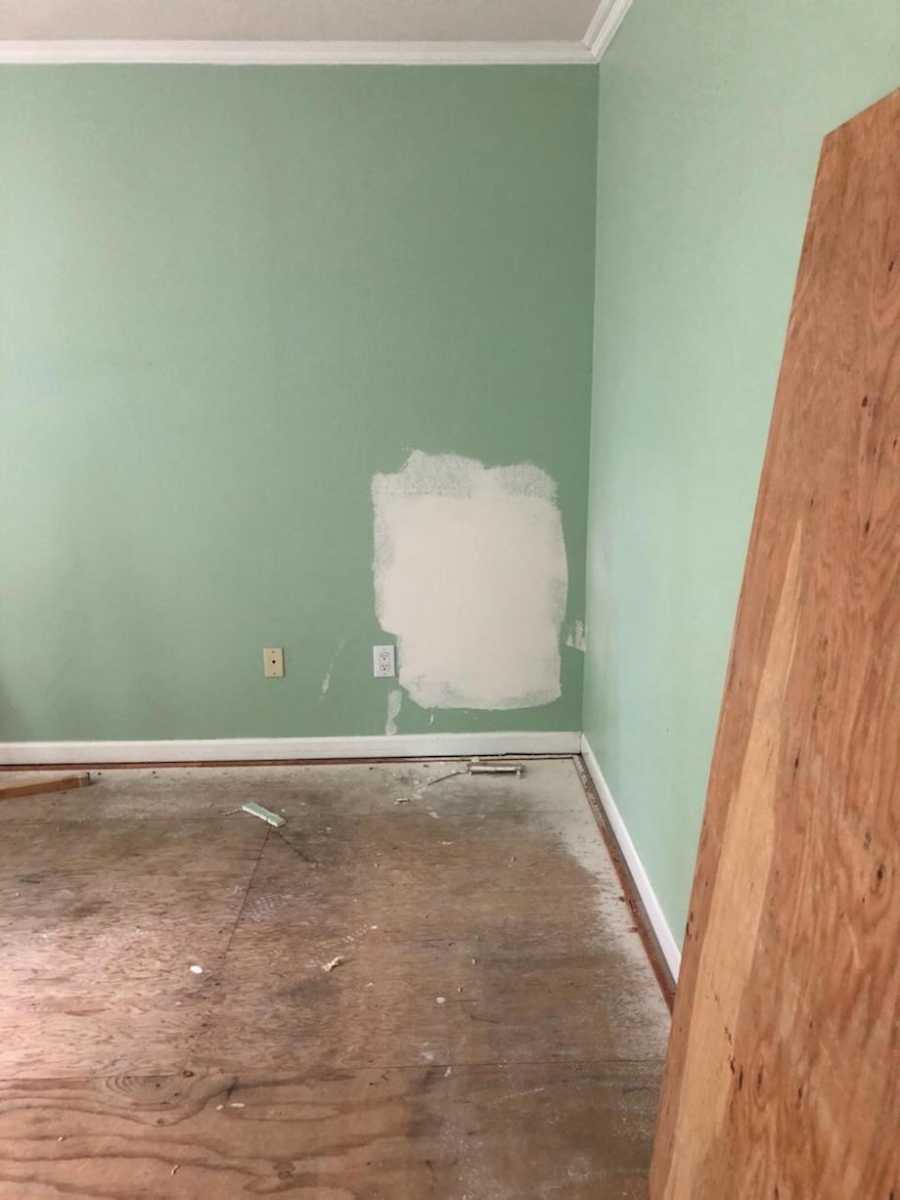 Later, I found out I had attempted to do CPR, but I don't remember that. Two of my friends were still at the house. One of them had called 911. I swear, it felt like seconds later and the police were everywhere. 12:05 a.m., June 9, my husband was pronounced dead from a self-inflicted gunshot wound to the head. One friend had been shot, bullet skimmed the back of their neck, there was a bullet hole in my ceiling above the bed, one in the window next to my bed, one next to the window, and the last one that took his life. I only recall the last one.
From where I sleep on our bed, the path I took to get where I ended up, the bullet holes in the window, and the wall were meant for me. I do not think my husband woke up that day knowing it was going to be the last day of his life. I think he made a horrible decision while being highly intoxicated led to a decision that ultimately took his life.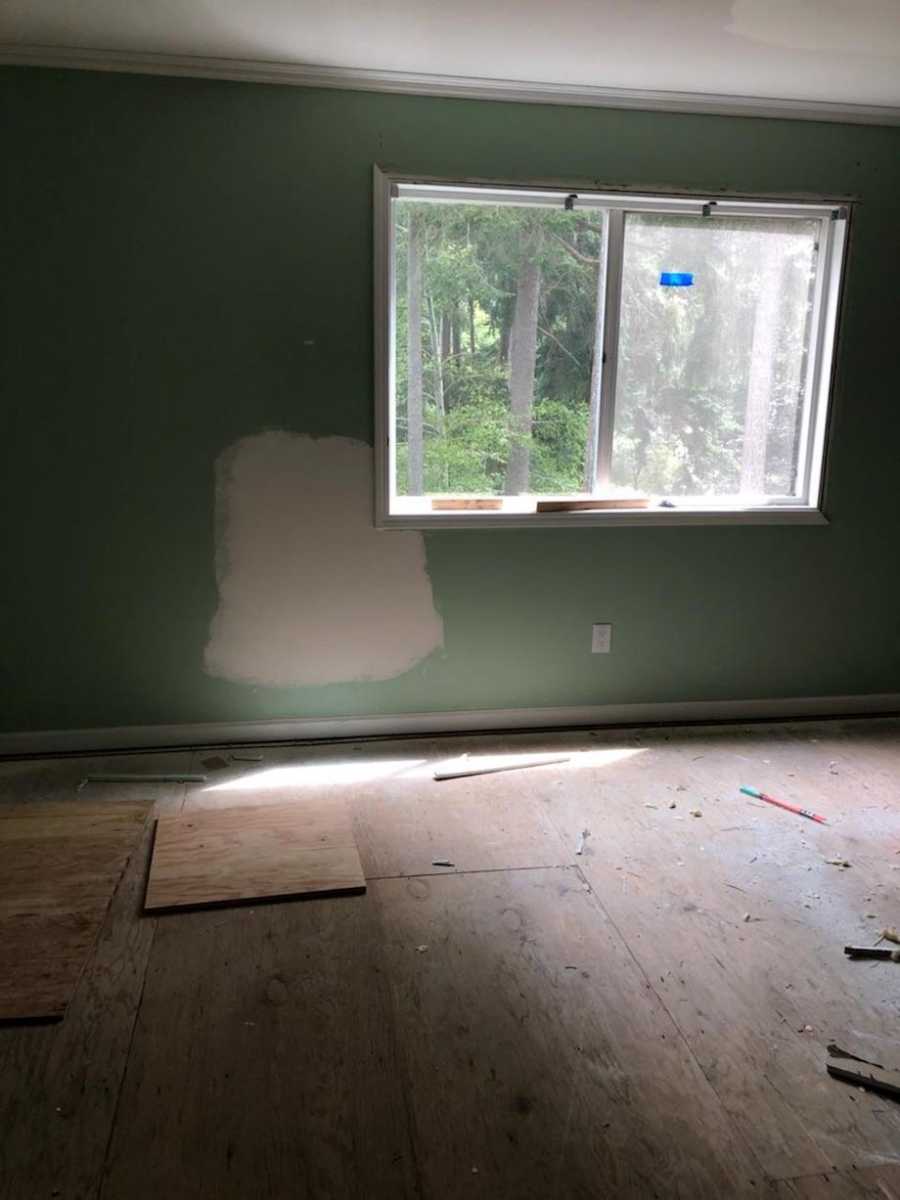 I remember going to his friend's house, the ones he was supposed to have been camping with, and the look on his friend's face was, 'What did you do?' I will never forget that look.
Living With Grief
The first year after his death, I do not remember much of it. I was out of work for about 8 weeks, I stayed with my mother in WI. When I got back to WA, I had nowhere to go so I had to live in our house where he passed. I tried going to counseling but was only becoming angrier. I thought to myself I could get better on my own. I jogged, journaled, drank, and I was not getting better. I returned to counseling around January or February 2019. It was then when I was diagnosed with PTSD, depression, and anxiety and I started the process of getting medically retired from the Navy. After serving 16.5 years of Naval service, I was medically retired in September 2020. I decided to move to the South.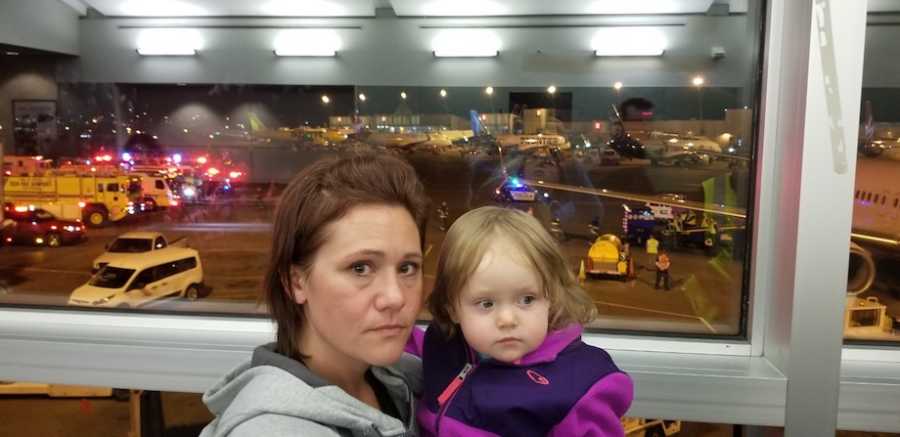 My youngest child, the only one I had with Thomas, had come back from a summer with her dad's side of the family. One night, she sat next to me and had asked me if I had killed her daddy?
Year two was anger. Angry I was lied to, I wasn't enough for him, our family wasn't enough, angry there are people out there that still point the blame at me. One of his sisters has not talked to me since I had informed her he passed. Angry because I realized the way I had been treated was not right. I wasn't even asked to stand with the family at the funeral. During his memorial luncheon on base, his friends and family sat on one side of the dining hall while I sat with my family. There were only a couple of people that stayed at my table. I was angry my military career was coming to an end 3.5 years early.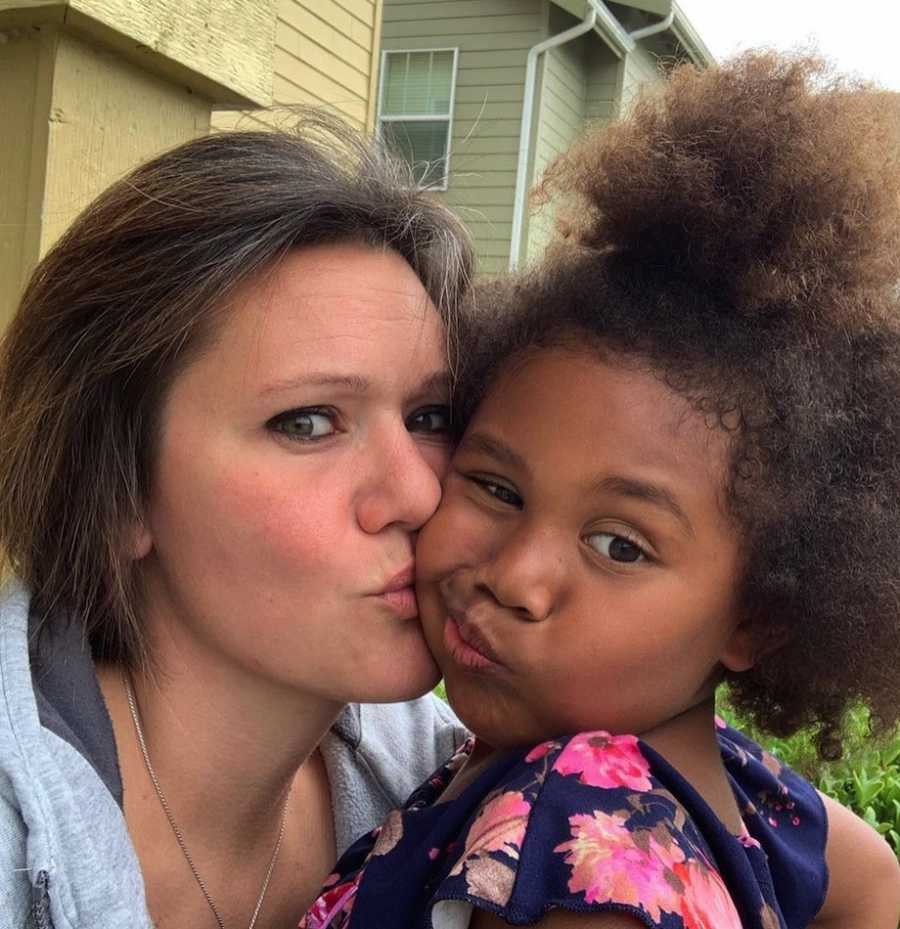 Finally, I ended up going to Boston for two weeks to be a part of the Home Base Program. One part of the program deals specifically with Gold Star widows of suicide. I was in this group of eight women who all had lost their husbands to suicide. There were women who had been married only a short period of time before they lost their spouse, and then there was one woman who was married over 30 years. We had women who were under years of losing their spouse and one who lost her husband 27 years ago. Even though our lives are completely different, we all have had similar experiences after we have lost our loved ones. We all had been blamed for the passing of our spouses. We realized spouses of suicide are made to feel more like criminals than a person who had just lost their loved one… Also, just because there was talk about a divorce, that did not mean I didn't love my husband, unlike what some people believe.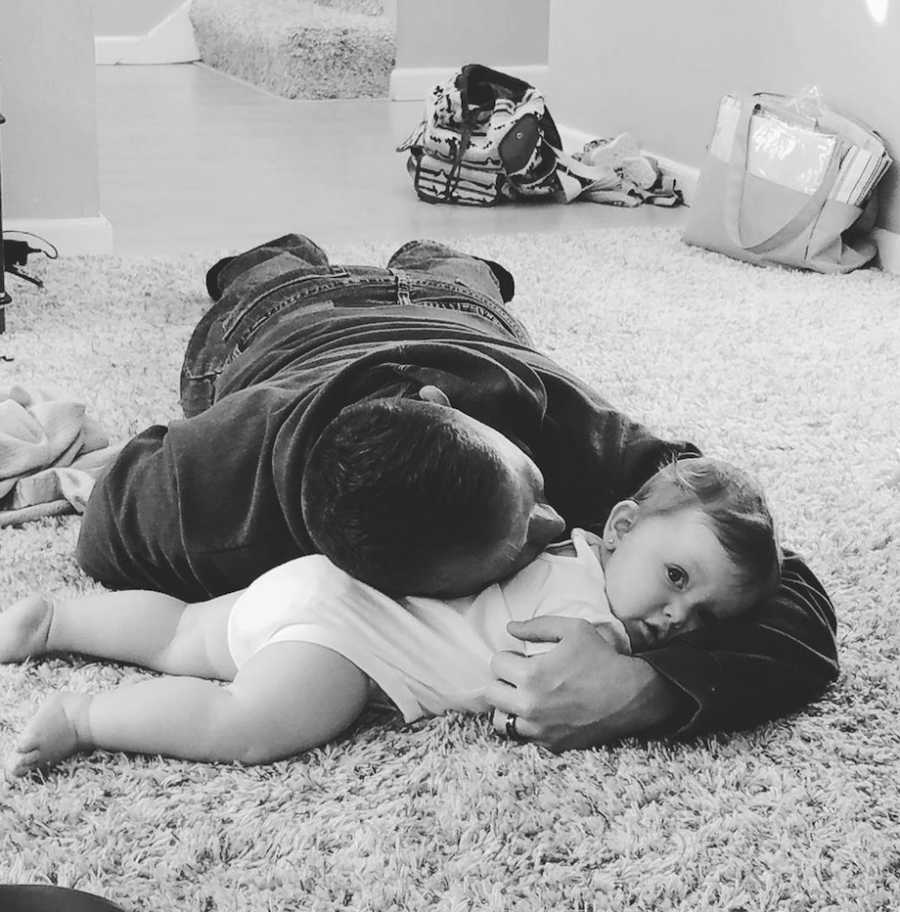 Being in Boston was life-changing. On day one, one of the ladies had asked me if I had witnessed it or if I was informed. I had never thought to ask that question because I thought I was unique. I can't understand why anyone would take their life in front of others. I carried a lot of guilt as well. I know now, I am 99% certain it was not my fault and there wasn't anything I could have done differently to change the outcome, but there is still that 1% that does not believe that one little bit.
Today, I took my youngest to her grandma's house. I could not remember what day of the week her birthday fell upon this year, so I looked at the calendar on the fridge, well on June 9 it says, 'The day Thomas was killed.' I still don't know how to feel about that.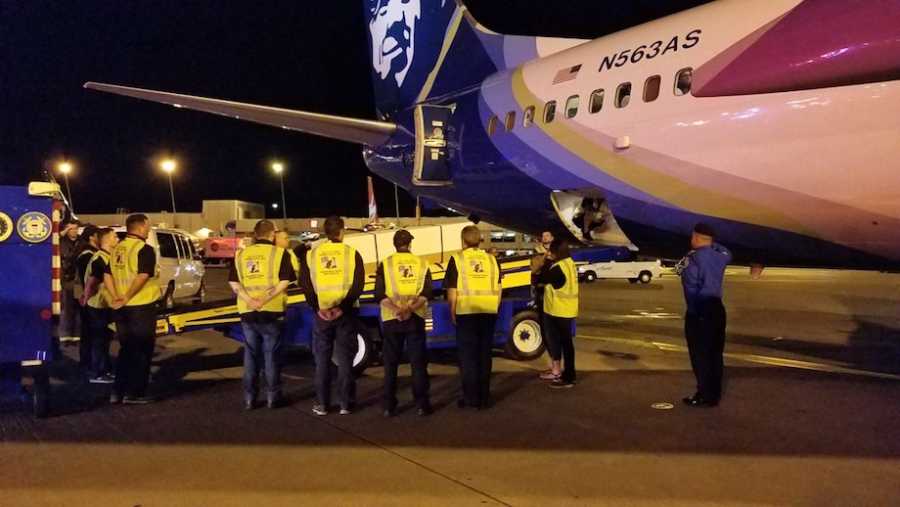 Since I have gotten out of the Navy, I tried to work. I had a job for about a month but my anxiety went through the roof. I had to do a walk-in appointment with my psychiatrist and have my meds adjusted to help ease my anxiety. I had to quit shortly after that. I find things to do to keep busy, I work out, do yard work, and I started journaling again. I recently lost 50 pounds and am the healthiest I have ever been. I try to keep my household and life as calm as possible, but not having any help with the house or the kids, I am emotionally and physically tired.
A lot of times, I find it really hard to find joy, even with the small things. I am trying to get my children to eat healthier and work out with me. I still keep in contact with my ladies from Boston. I am a work in progress."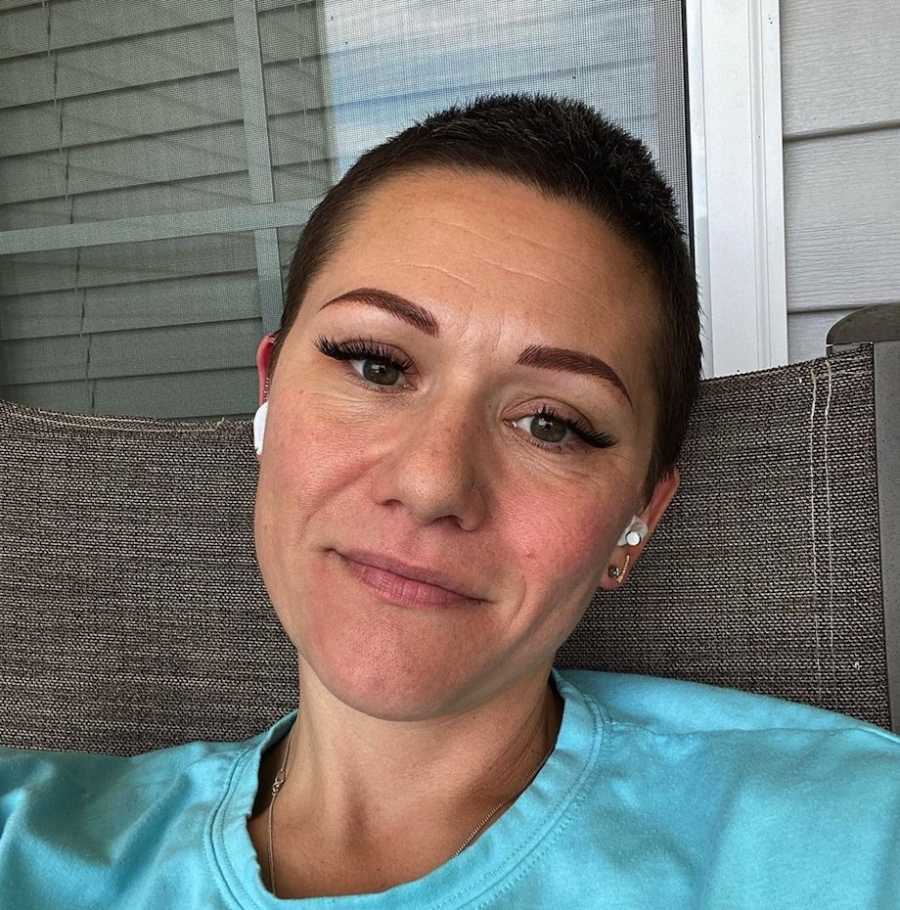 This story was submitted to Love What Matters by Leigh Johnson from Lakeland, GA You can follow their journey on Instagram. Do you have a similar experience? We'd like to hear your important journey. Submit your own story here. Be sure to subscribe to our free email newsletter for our best stories, and YouTube for our best videos.
Read more stories like this:
'You need to go. Be out in nature.' She took her last breath and vanished into the air. I'll never forget those words.': Man's soulmate dies of cancer, travels the country with her ashes
'Come home. There's been a plane crash, and they think it's Mitch.' He was moments away from landing. I felt my soul leave my body.': Widow re-marries after loss, 'Life handed me a second chance at love'
'I woke up on my wedding day to the phone ringing. 'Come down right away!' It wasn't my fault. It wasn't fate.': Twice widowed woman recounts sudden losses of fiancés, 'There's no shame in grieving'
Please SHARE this story on Facebook to encourage others to cherish every moment and love what matters most.