Family Reuniting
"It was spring of 1995 and I was 20 years old, embarking on a new career as a flight attendant with United Airlines. I couldn't wait to travel the world. Just days before my graduation ceremony in Chicago, my dad and I had been talking on the phone. He was in Palm Springs, California and I was in Elk Grove, Illinois wrapping up a three-month flight attendant training program.
Like so many other conversations with my dad, he went on and on about how he couldn't wait for me to finally graduate. He was eager for me to earn my flight attendant 'wings', and he was eager to earn his. He couldn't wait to begin crossing off exotic places from his bucket list as a newly minted beneficiary of my flight benefits.
A few days later, he and my mom took advantage of those benefits and flew out to Chicago for my graduation ceremony. It ended up being the best weekend of my life. I had finally wrapped up eight weeks of intensive emergency and safety training. More importantly, my parents, who had been divorced for about 18 years, put their differences aside to support me.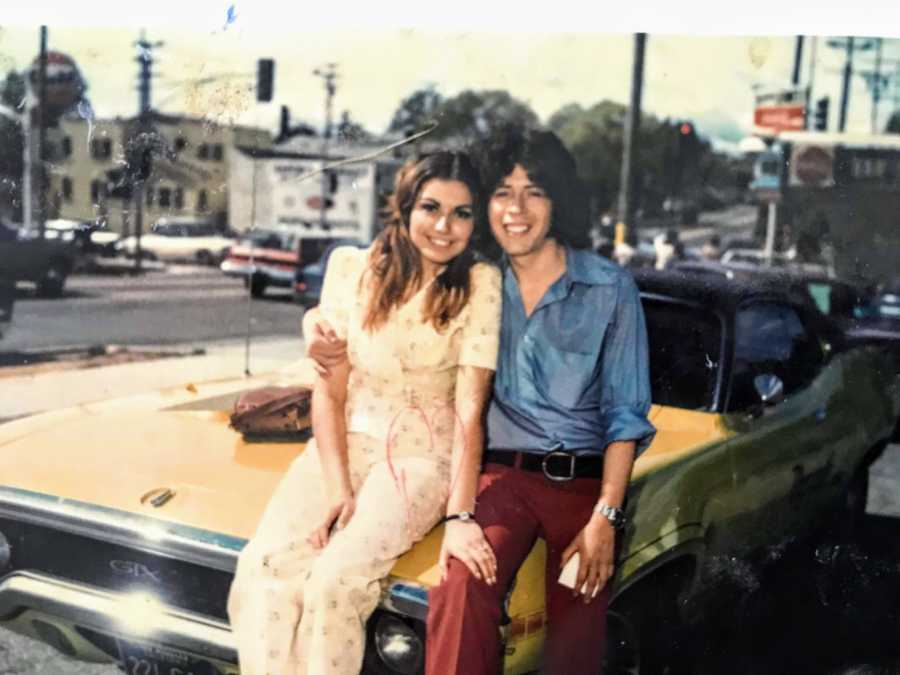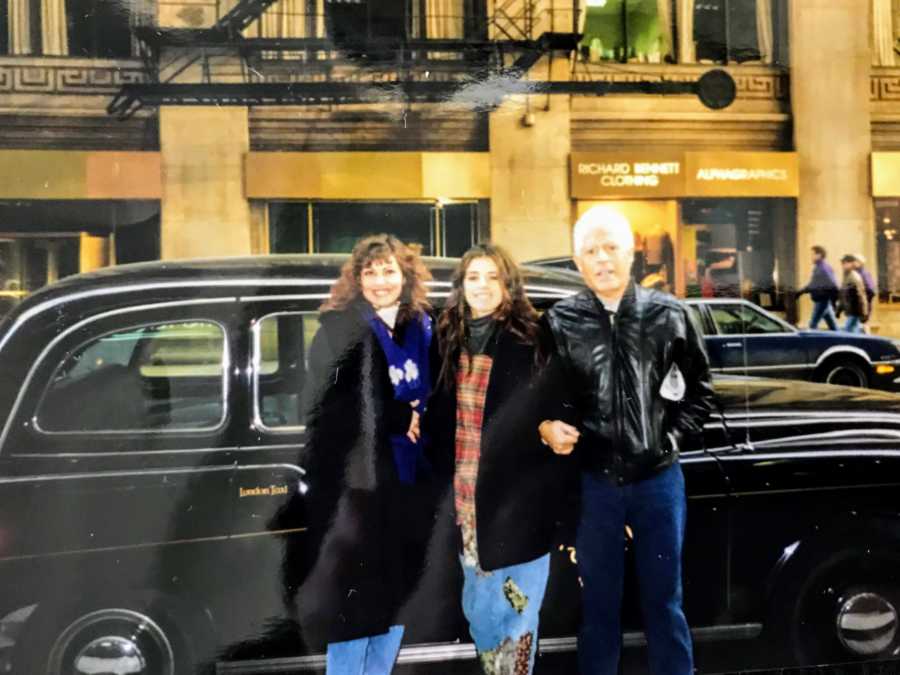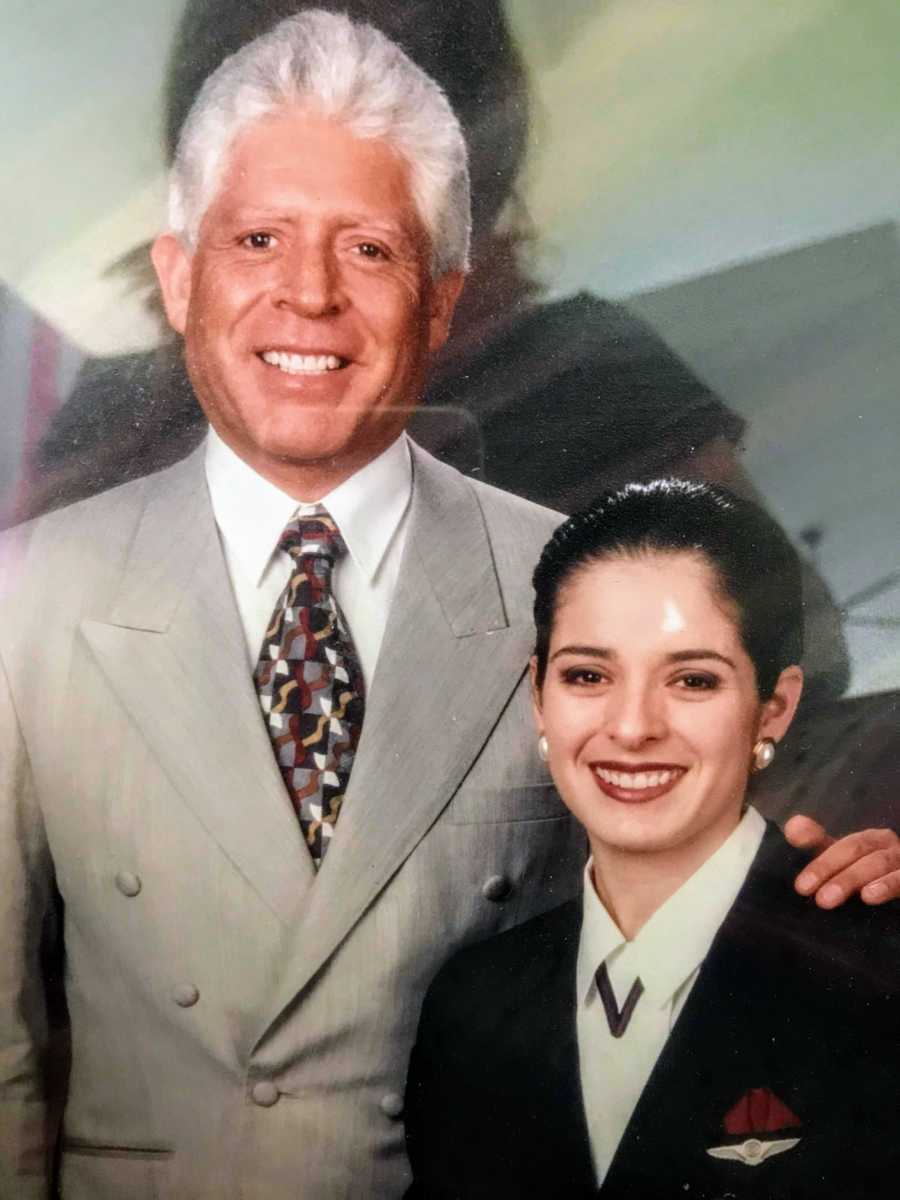 For the first time since I was two years old, the three of us were together again, laughing, smiling, being silly, and taking in all of the sights and sounds of the Windy City. It snowed that weekend. I watched my dad play in the snow with this child-like wonder. A memory I will carry with me for the rest of my life.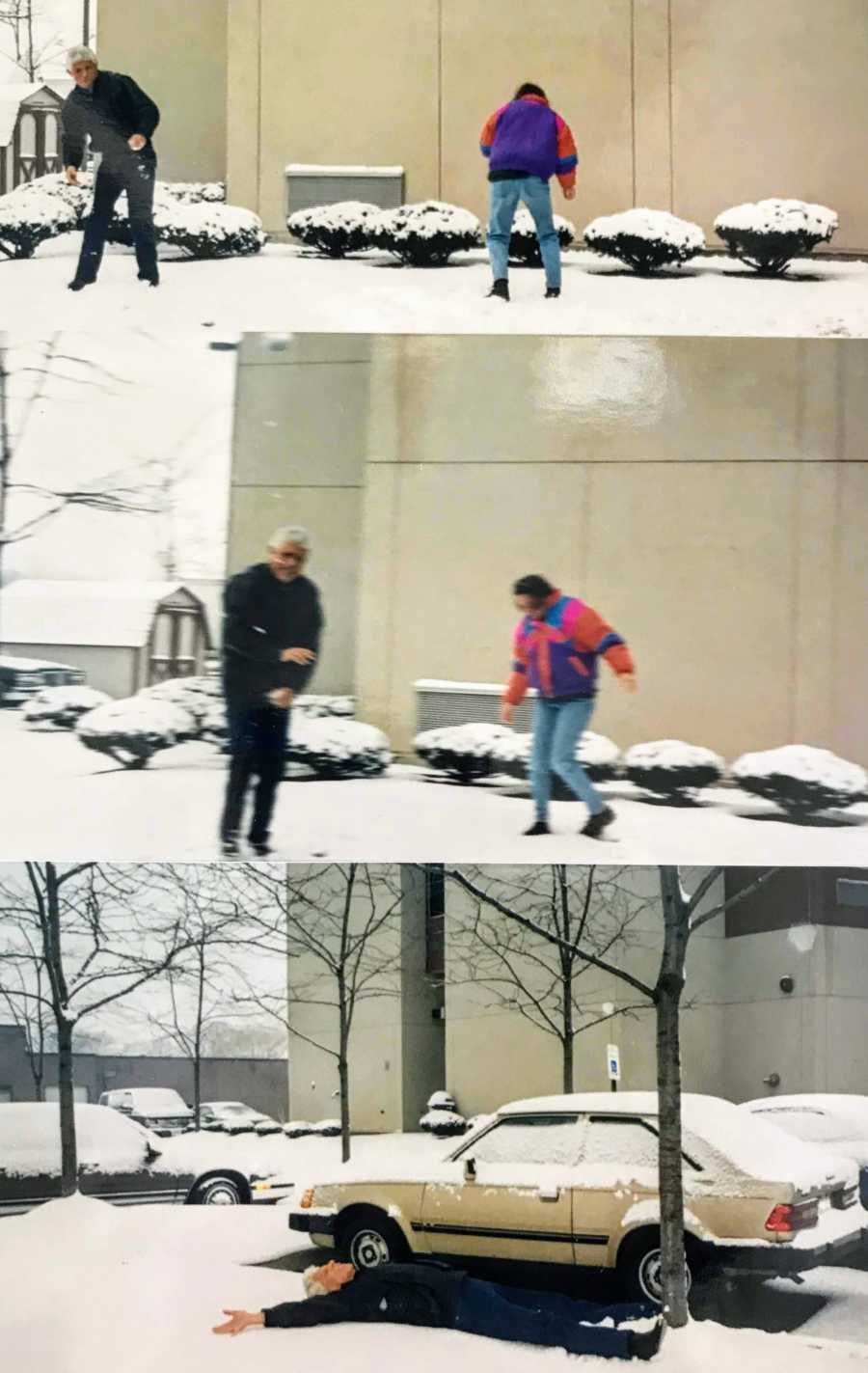 Two weeks later, on April 1, my dad was gone – shot four times by his brother Angelo, a 25-year old meth addict who had just come off a three-day bender. He was so consumed by resentment, jealousy, and anger towards my father that he shot my dad, execution style. It was cold-blooded murder.
Cold-Blooded Murder
For years leading up to that horrific night, my dad did everything he could to pull his brother out of this life of addiction. He bailed him out multiple times. He urged him to get treatment. He gave him a place to live. He helped him find work. But when my uncle showed no sign of wanting to turn his life around, my dad grew frustrated and angry, and cut him off completely. My dad warned him if he continued, he would turn him into the authorities himself or send him back home to Peru. To eliminate any chance of that, Angelo, consumed by fear and rage, drove to my father's house that night and, in front of their own mother, put four bullets in his head, silencing him forever.
I'll never forget where I was when I first heard my dad was gone. I had just gotten home from a two-day trip to Denver when I found my mom standing beyond the front door with a distraught look on her face. I could tell something horrible had happened. I was sure one of my cats had been killed, that a mountain coyote had gotten hold of one of them. But the news I got that night was far worse than I ever could have imagined. 'Mija,' my mom said with a shaky voice. 'I'm so sorry to tell you this, but your dad died in the hospital last night.'
The initial shock of the news was like a punch to the gut, and before I could even ask how or why, she went on. 'Your uncle Angelo killed him last night in his own house. Your aunt Dagny called to tell me he didn't make it. He died at the hospital last night.'
To this day, I remember the feeling, the visceral, painful reaction that immediately took over me upon hearing my mom's words. The shock that radiated through every cell of my being as I fell to the floor, shaking incessantly. I remember my mom hovering over me, crying from what I now understand as grief from seeing your own child process such heart-wrenching pain. 'How could this be?' I screamed.
I knew my uncle was trouble because, for years, I watched him morph into the black sheep of the family. I dismissed him as this weak and insignificant distraction – a coward that gave my dad nothing but problems. How could someone like him take down my dad? The enormity of that moment was so overwhelming. I balled myself up into the tightest fetal position and sobbed uncontrollably for what seemed like weeks.
From that moment on, my life was forever changed. The pain, anger, sadness, and grief that followed in the days and months ahead would be exacerbated by a series of police investigations and preliminary hearings. We would have to relive the trauma again and again. After a long, grueling trial that dragged our family through the depths of hell for seven months, justice was served. Angelo was convicted for the murder of my father and sentenced to 24 years to life in prison.
Grieving Family
He was not the only one who was sentenced, however. Our entire family was, too. We were imprisoned by grief. Imprisoned by our circumstance. For years, Angelo denied his guilt, which sent me deeper into levels of despair I didn't think were possible. And because we went straight into a trial following the funeral, there was never any time to process the magnitude of what happened or properly mourn our loss. Over time, each member of my family numbed their pain differently. Some with pills, some with drugs. Others with alcohol. My cousin Cassano, who also witnessed the crime, went mute for years.
For me, imprisonment came in the form of years and years of PTSD, anxiety, depression, and reoccurring nightmares. I'd wake up in the middle of the night with a pounding chest. It came in the form of relationship and intimacy issues. Panic attacks and unshakable feelings of impending doom. At one point, it came in the form of suicidal thoughts when I didn't know how else to end the pain.
It's been 24 years since my father's passing. Some of us have made peace with what's happened. Some of us have healed and some of us have a long way to go. Some of us have forgiven while some of us are still angry. For me, the emotional and psychological aftermath of losing a loved one lingered longer than the grief itself. I remember wanting to scream when someone said, 'Don't worry. Time heals the pain.' But now I know that to be true. While you never get over a trauma like that, you find ways to get through it.
Breast Cancer Diagnosis
In January of 2018, I was diagnosed with breast cancer. Three weeks after that, I underwent a bilateral mastectomy. As I had during other times of personal crises, I turned to metaphysical teachings to help me work through the anxiety that was consuming me once again. I remember wondering to myself, 'Did my biography become my biology?' Did the years and years of untreated PTSD finally take its toll on a cellular level? Was my body finally breaking down?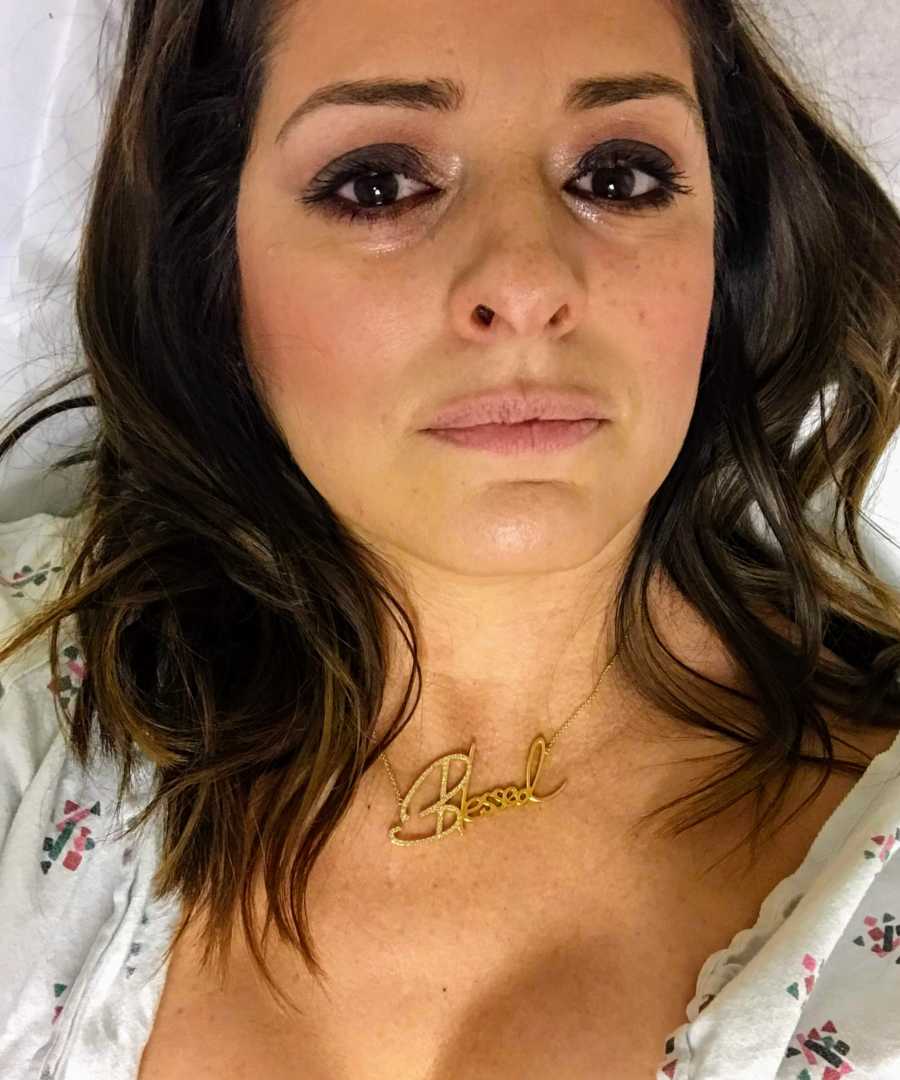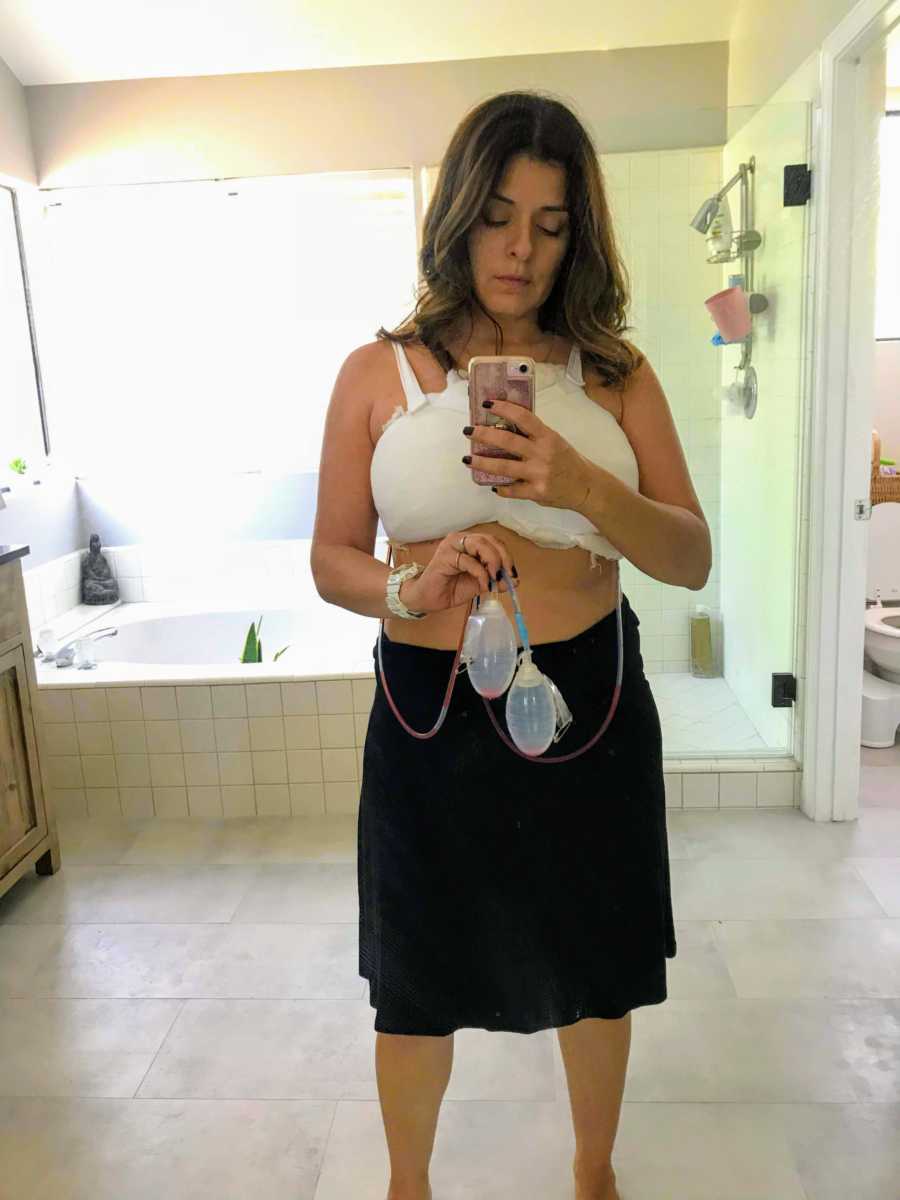 Now, looking back, I see the irony of life so clearly. The very thing I feared (dying young or losing a loved one) became the catalyst to so much inner peace I feel now. Once death, or rather a cancer diagnosis, was at my door, I had to decide: did I want to still carry around so much grief about my past or anxiety about my future? Or did I want a life of peace? For more than 20 years, I carried this anxiety around like a ball and chain and not once did it serve me. No matter how tightly I held on to it.
Forgiveness
In June of 2018, Angelo was given a parole hearing, which I attended. Again, I had to relive all the details of the crime. Angelo was able to provide insight into all the things that led him to a life of drugs, broken relationships, and the murder of my father. For years, I had shoved my pain deep down and avoided any contact with him. He had written countless letters expressing deep and significant remorse that I ignored. But this time Angelo was clean and sober and I was in a place where I was actually open to forgiveness.
I was able to share how his crime had impacted me and my family on an emotional, physical, and spiritual level. It was the longest, most heart-wrenching seven hours of my life. But in that space, where both he and I peeled away at the truth, I began to feel my raw, broken, and hemorrhaging heart open up to forgiveness, something I had prayed on for months.
The day after the parole hearing, I spoke to the district attorney, who told me in all her 30 years of prosecuting criminals, she had never met an inmate that had as impeccable of a record as Angelo. 'Model inmate' were the words she used. He worked to manage the production of DMV tags on Californian license plates. He taught English to Latino inmates, led AA and NA meetings, and led hospice care for dying inmates. His only infraction in 23 years was smoking a cigarette in a non-smoking zone. He had no altercations with officers or inmates. Not one.
As a result of all this, Angelo was granted parole. He would be released from prison in January of 2019. When I heard this, I couldn't help but break down. Not because I felt the system had failed us, but because, for years, I only thought of him as a source of pain, anger, and fear. I didn't see him as redeemable or worthy of my forgiveness. I suddenly realized I was only hurting myself. In the fall of 2018, I finally did something I had struggled to do for more than 20 years: truly forgive him.
In December of 2018, I went to Men's Colony Prison in San Luis Obispo. It was his birthday weekend. He had no idea I was coming. When he came out to the visiting area, he saw me and I saw the shock in his eyes. He couldn't believe I was there, and he immediately was overcome with emotion. He walked over to me and we hugged for what seemed like forever. He said I was the best birthday gift he had ever received and he sobbed in my arms. In that single embrace, I finally felt the capacity to let go of everything that had happened and be at peace with him – the sober him, the remorseful him, the redeemable him.
For the next five hours, we talked, we cried, we shared our pain. A debilitating pain we had both shoved so far deep down inside of us that it paralyzed us. He expressed deep and significant remorse. He talked about God. His life on the inside and how he would plan to stay sober once he was paroled. We talked about Dad. At one point, we were even laughing while we enjoyed an ice cream sandwich from the vending machines. When I left the prison that day, I felt this incredible lightness of being that I wish I could've bottled up. I felt grateful to God.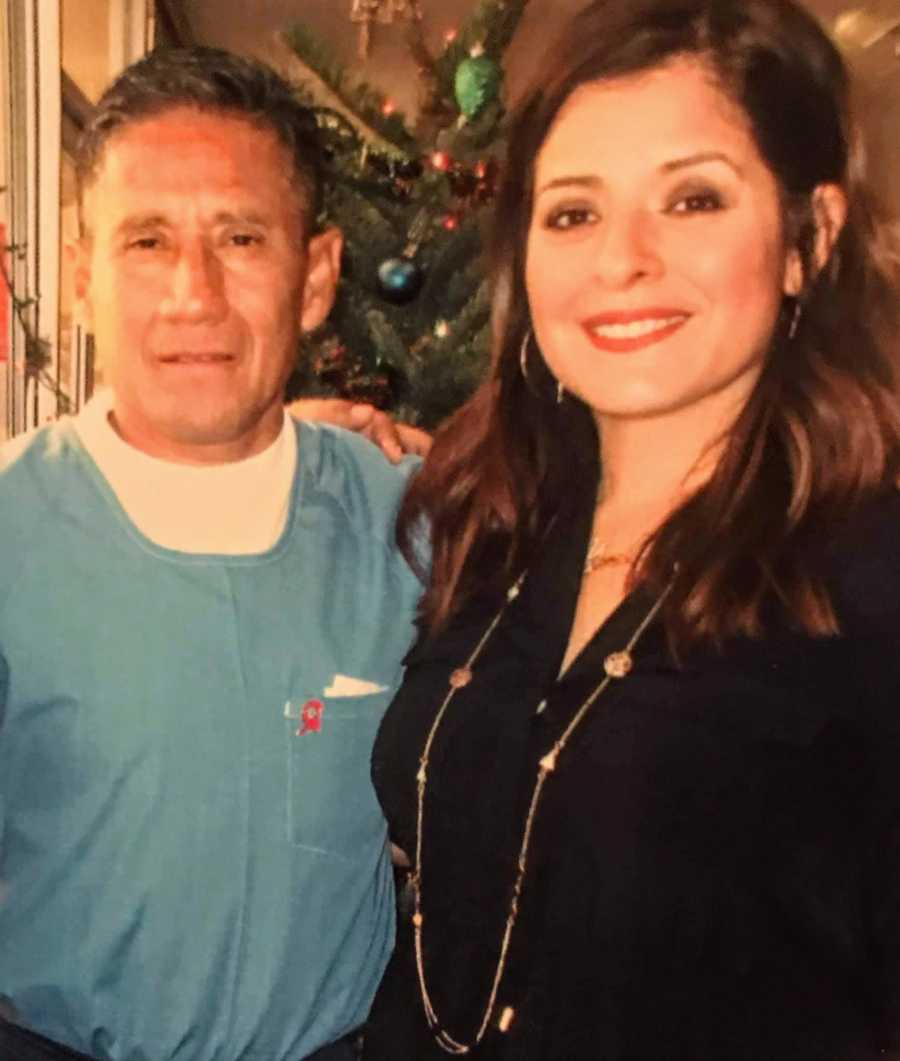 I once read that choosing to not forgive someone is like drinking rat poison and then waiting for the rat to die. In my unwillingness to open up my heart and forgive, I held on to fear and trauma that only ended up poisoning me.
One of my favorite writers, Marianne Williamson, once said that the miracles we're praying for don't always come in these bright, beautiful packages. They come in unexpected vessels (a person, a diagnosis, a personal crisis) which are held in trust for us by the Holy Spirit, until we are ready to receive them. I guess you can say I was ready.
Today, I thank the village of people who were good to me throughout this whole process. To those who listened, who advised, and who prayed with me and for me. And if you've managed to scroll down this far, thank you to you, too. Opening up about this is one more step to feeling healthy, healed, and whole again."
Read more stories like this:
'I told my husband I was going to the lounge for snacks. 'I'll be back in 5 minutes.' I took about 10 steps. That's when I heard it. Heavy footsteps. One, two, three, four. Then they sped up.'
'Inside I was screaming, 'I am your aunt!' We waited in the school office. One by one, our kids walked into the room. We didn't have a plan, but I knew my suspicions were right.'
This story was submitted to Love What Matters by Karina Carretero of Upland, California. You can follow her journey on Instagram here. Be sure to subscribe to our free email newsletter for our best stores.
Provide strength and hope for someone struggling. SHARE this story on Facebook with family and friends.