"Roughly 5 year ago I stepped on Ugandan soil for the first time. I never expected that not only would it become my second home, but would also give me a family. To understand my story I have to take you back to my childhood dream of wanting to volunteer in an orphanage overseas. Orphans have always pulled at my heart strings and it was in 2013 I finally felt the time was now! I quit my job, moved out of my apartment and broke up with my boyfriend, awaiting the adventure of a lifetime to what I thought would be 3 weeks in China. But God clearly had other plans. The doors for me to go to China closed and instead, opened to a baby home in Uganda, Africa, for 6 months! I always said I did not want to go to Africa (especially due to the tarantulas) but here I was, embarking on a trip halfway across the world – alone – and anxiously excited for what lay ahead.
Uganda captured my heart instantly, the people are beautiful inside and out and the culture draws you in. And don't even get me started on the babies I got to love on, it was a dream come true and absolutely life changing! It was only a few days into my trip that I passed a guy named Ronnie, who was a native to Uganda and worked at the baby home as one of their drivers. He was holding a baby and I felt my heart skip. I always said I would need to marry a man who loved kids as much as I did because working with children and orphans was a huge passion of mine, but I never thought that man could be in Uganda or all places. Ronnie loved these kids like they were his own, but trust me, I did not go to Africa to find a husband!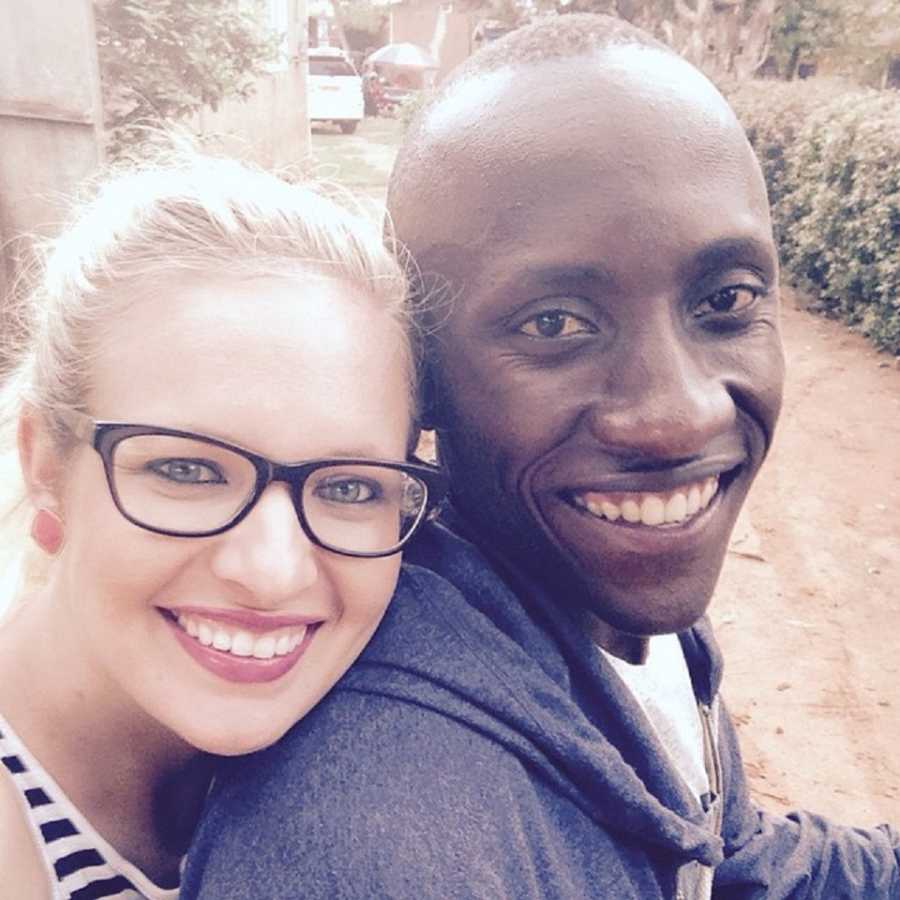 It didn't take long for us to grow interest for each other, although I always felt he seemed a bit stand offish, later to realize he was a bit shy and not wanting to bother the volunteers. One day I had to get something from the laundry room which was down the hill from the main home. It started to down pour like crazy, so I was trapped until it stopped. Ronnie and one of the Nannies happened to be in there, and we passed the time chatting and joking around. I remember feeling excited as new feelings found their way into my heart, yet scared that I was falling for a man who lived in Uganda, whose main language was not English, and whom was so different than I. One of my favorite memories was when Ronnie told me he loved me so much, when we had only known each other for like 2 weeks. I naturally was freaked out and tried my best to convince him there was no way he loved me so much already! I later found out that Ugandans do not ever say they like a person, they like trees or food, but they always love people. As you can see lol, culture has played a huge role in our relationship.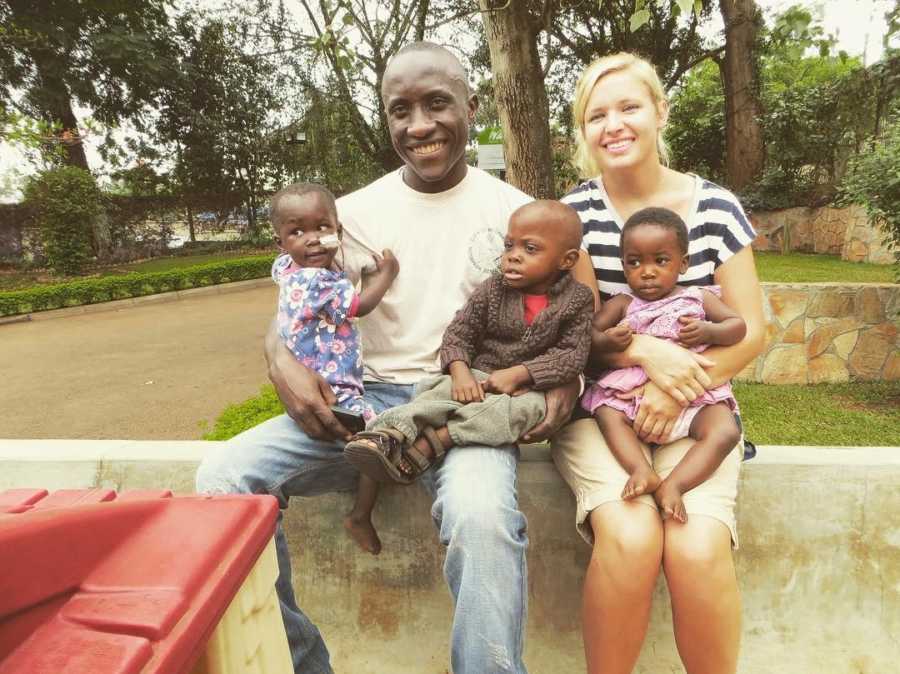 I remember the moment my family back in the States found out I was interested in a Ugandan guy, and the emotions they had to work through, wondering, 'Would Erica ever come home?' or 'How would a marriage look with such unique upbringings being brought to the table?' Through the coming months I got to know Ronnie in his element, as he interacted with staff or cared for the babies. I knew this is the type of man I wanted to marry.
After my 6 months stay at the baby home, I returned to the U.S. for the summer unsure of what our possible future could even look like. I mean, we were from two totally different worlds! For those who have dated long distance you know how absolutely gut wrenching it can be, now add an 8-9 hour time difference and you are at a whole new level of crazy. I remember feeling exhausted staying up late or waking early for Skype dates or constantly awaiting messages on my phone. People, long distance is not easy, it tests every corner of your heart and mind. And to add to this I was also battling reverse-culture shock not feeling like I belonged in the U.S anymore. In the Fall though, I returned for 3.5 months to work with a street kid ministry and to work on our relationship in person. This trip was amazing! I got to see so much of true Africa! I was so immersed in the culture that I started to question where my future belonged. Ronnie and I really felt our life was being called together, and on December 6, 2014, almost 1 year after meeting each other, we got engaged! It happened at the zoo, down by the water, complete with a behind the scenes feeding of rhinos, lions and playing with a chimp (in true African fashion). I remember talking to my Dad after the fact and him saying, 'Ronnie called me to ask my blessing. I couldn't understand half of what he said, but I told him yes, my daughter could marry him.' I was over the moon even though a few weeks later I was going to be heading home… if it even was home anymore.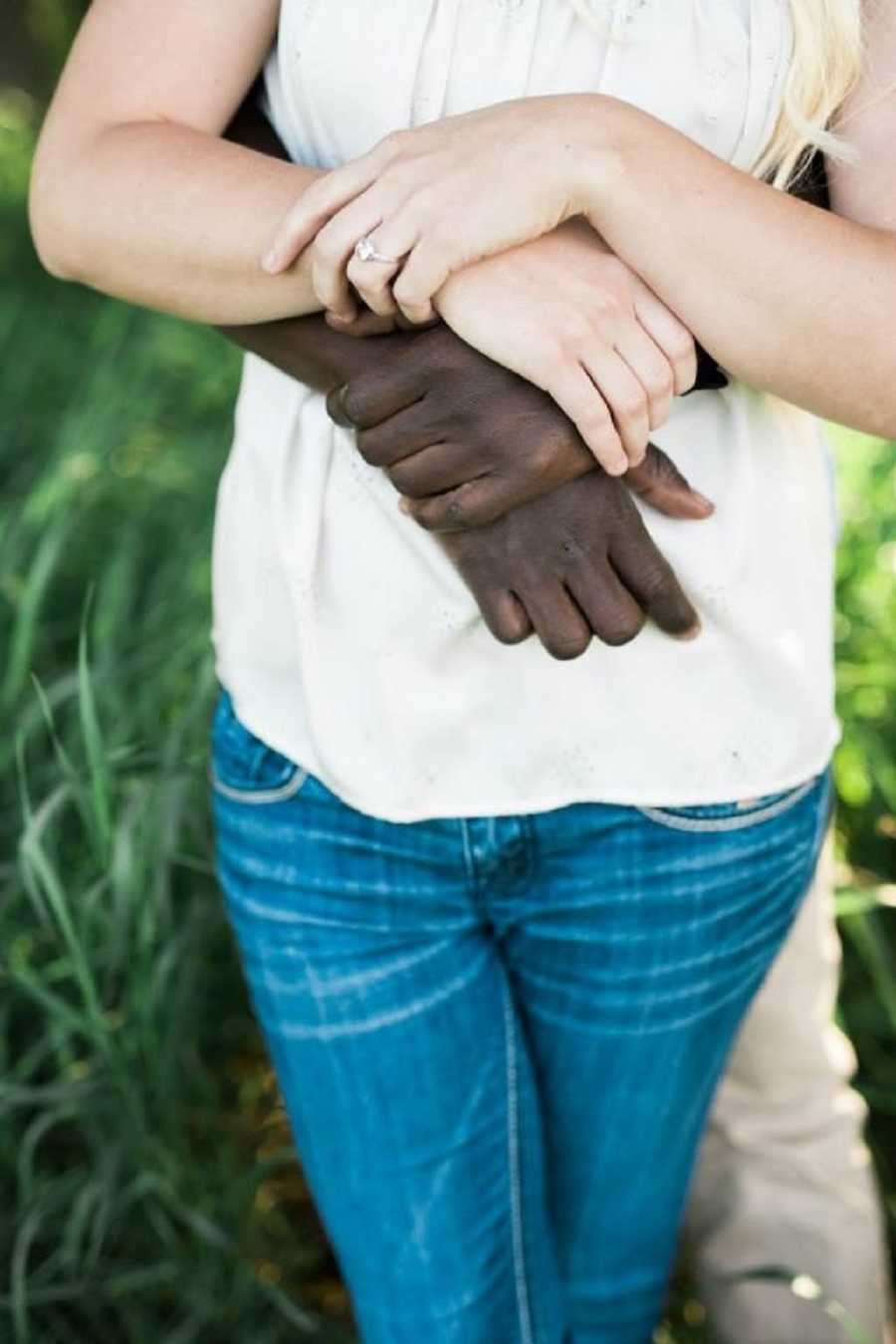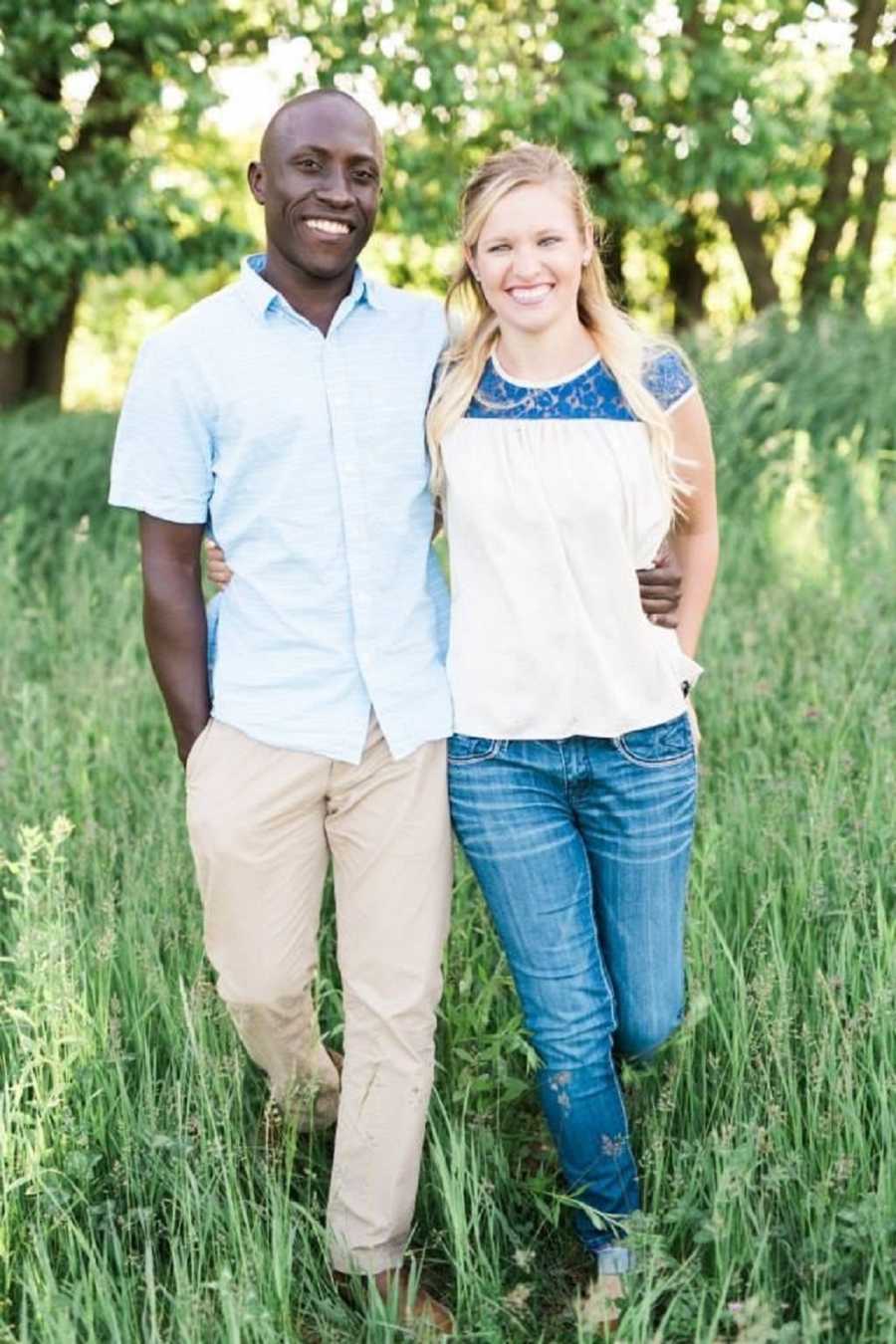 When I got back into the swing of things in early 2015, back in America, I had to instantly battle immigration, working on our fiancé visa to get Ronnie to America so we could get married. Trying to get Ronnie a visa, plan a wedding without a date, and soon to be marrying a man who has never met my family or friends, was one of the hardest and most stressful times of my life! Thankfully we were blessed with so much support, although not everyone had encouraging comments. I had questions like, 'What if this guy just wants a green card' or basically, 'Do you know what you are getting yourself into!?'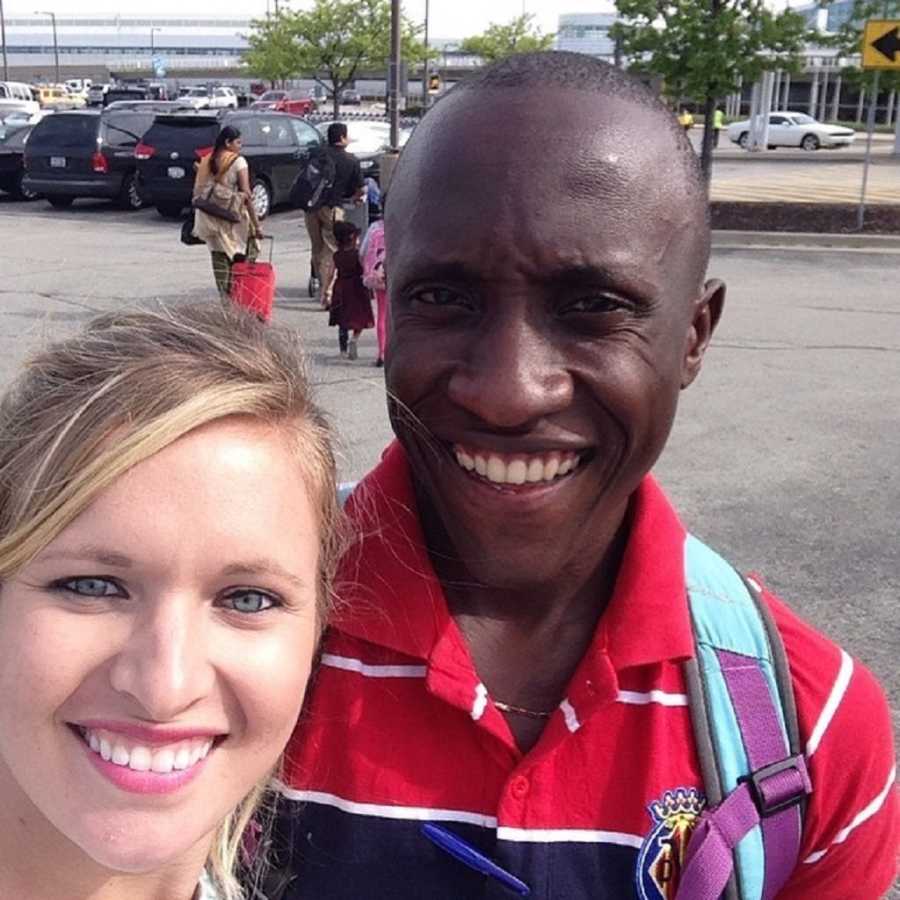 Now flash forward, Ronnie and I got married July 18, 2015. We only had 90 days to get married upon his first-ever American arrival, so trust me, the process to that day was a whirlwind between meeting people and getting to know a country he had never been before. I'd love to say the crazy that was our life died down, but that would be a lie. Our first year of marriage was rocky to say the least. Ronnie couldn't work, couldn't drive, was frustrated with how fast people spoke English, missed family and friends, and cultural differences made our marriage so challenging. 'You can take the boy out of Uganda but you can't take Uganda out of the boy.' There were definitely days we both questioned what we had gotten ourselves into. But thankfully, life has a beautiful way of changing day by day, and our situations don't have to stay the same forever. I remember in those tough or confusing moments, remembering how many obstacles God brought us through to make this marriage a reality. The beginning wasn't all tough, there were also many fun moments. My husband once decided to help out by washing all our laundry in the bath tub and then laying them in the grass outside our apartment to dry, I mean everywhere! I remember coming home mortified that my clothes were laying everywhere for everyone to see. But you see, this was custom in Uganda and this now will forever make us laugh.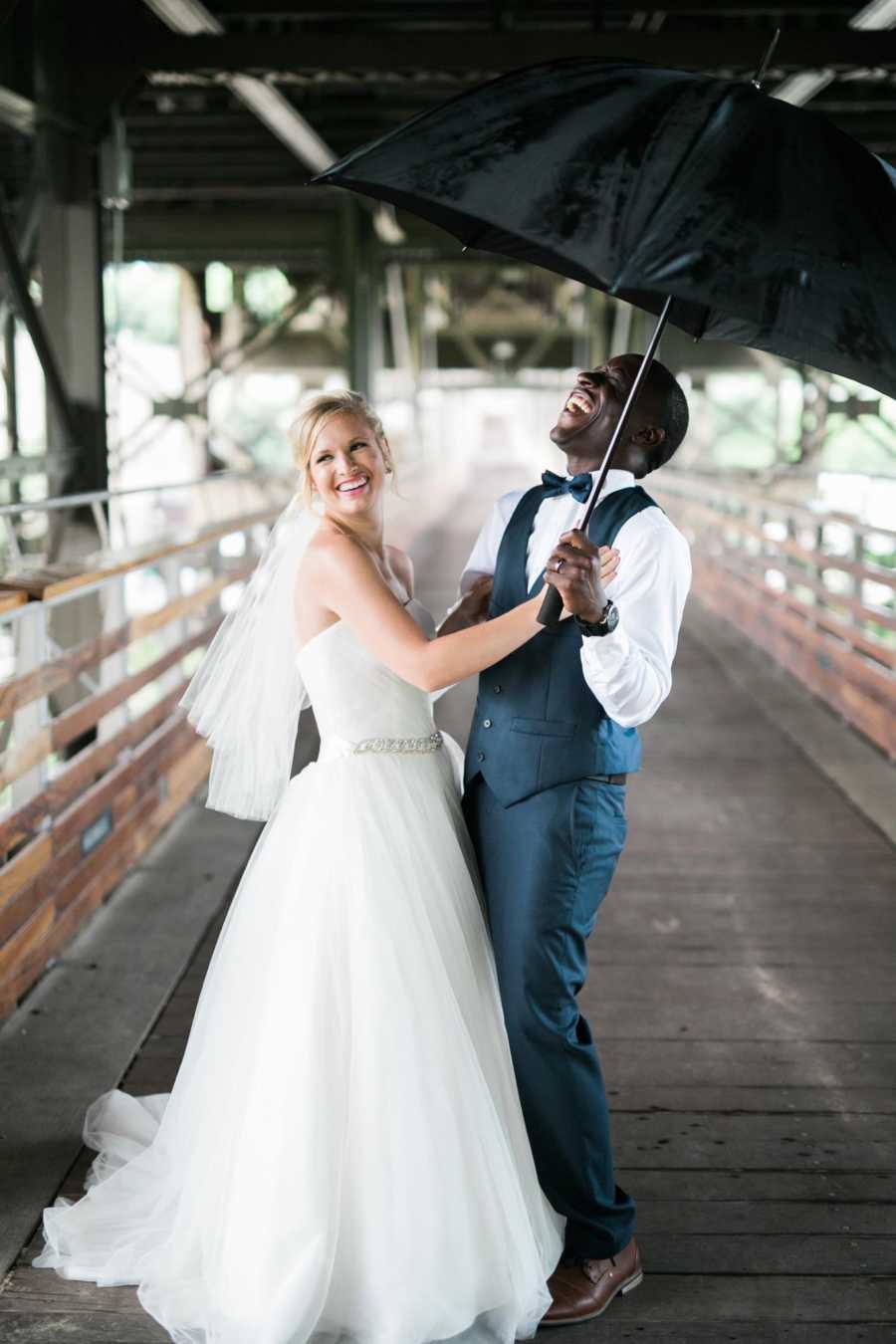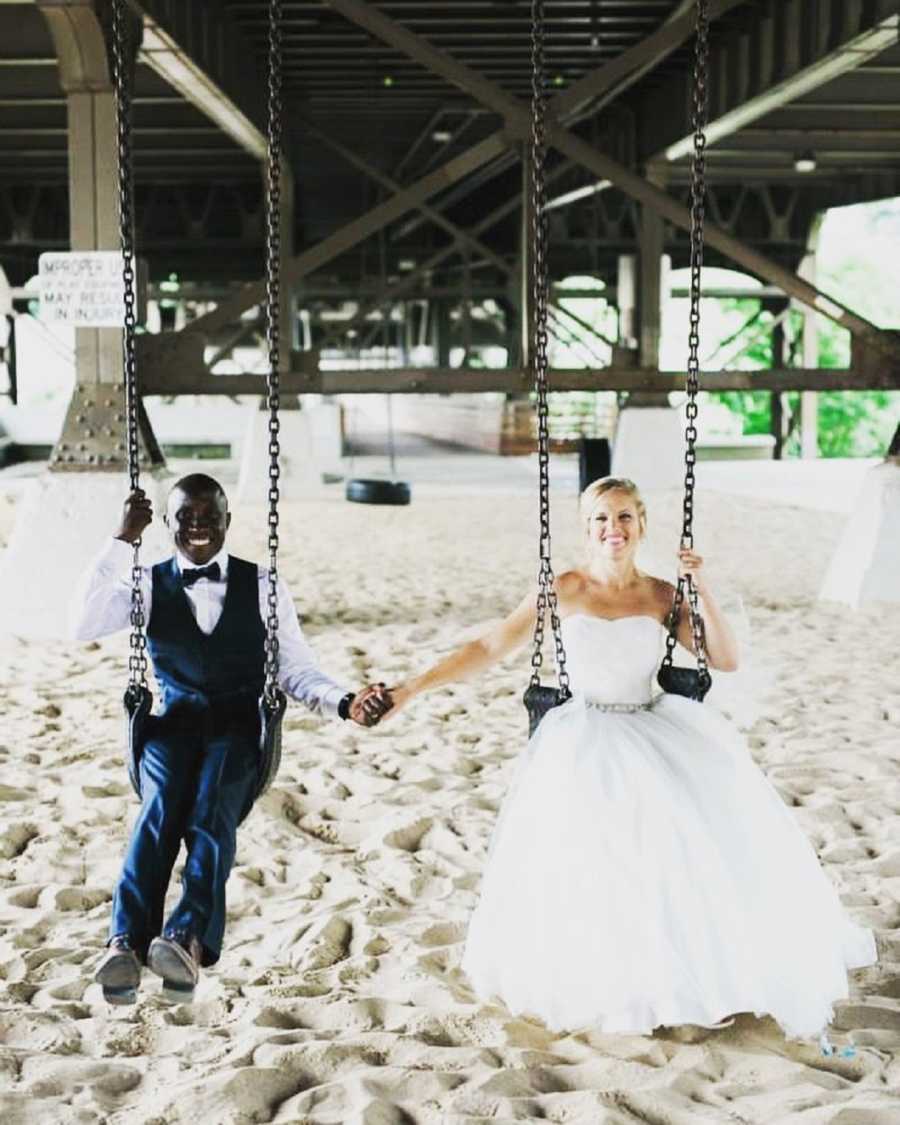 We have now been married almost 4 years and have a beautiful 1.5-year-old boy named Ezra. Being parents has been by far the easiest stage for us, because kids is what we know best, and now finally we had one of our own to love.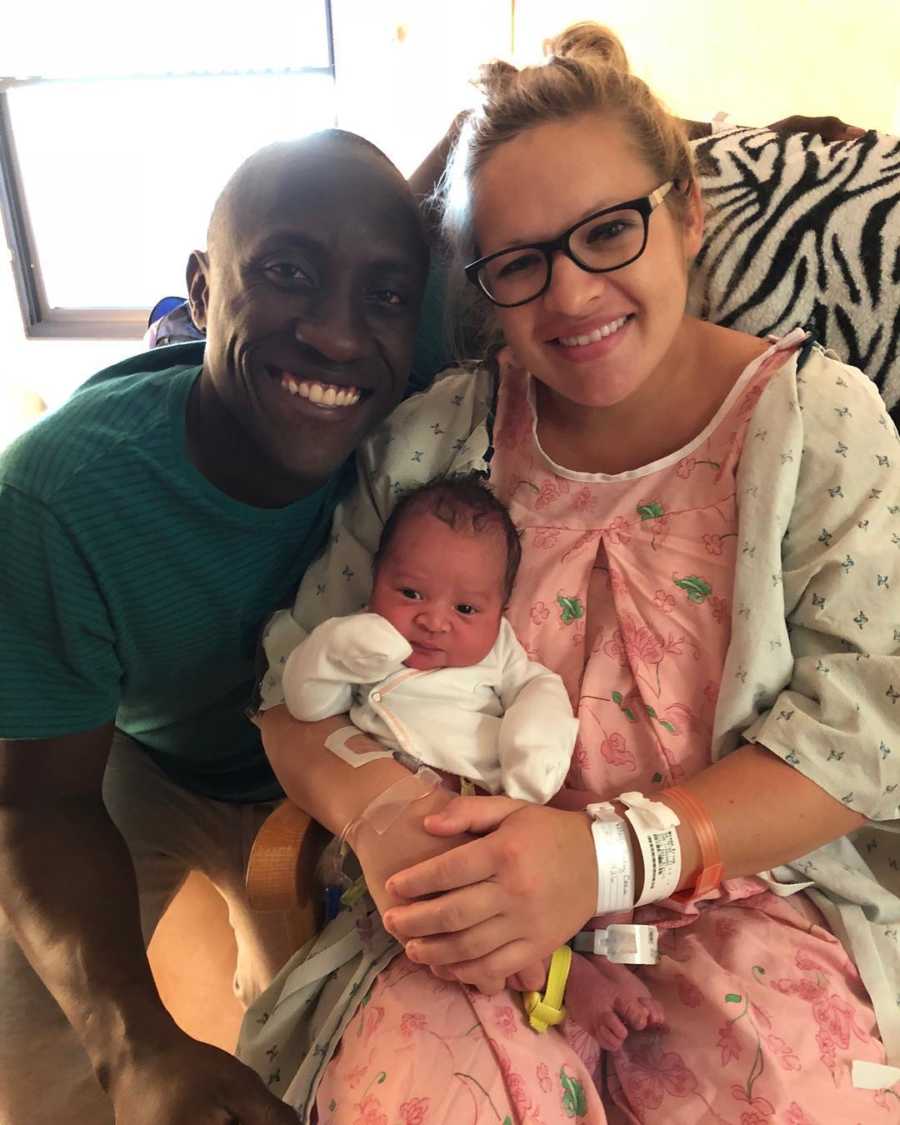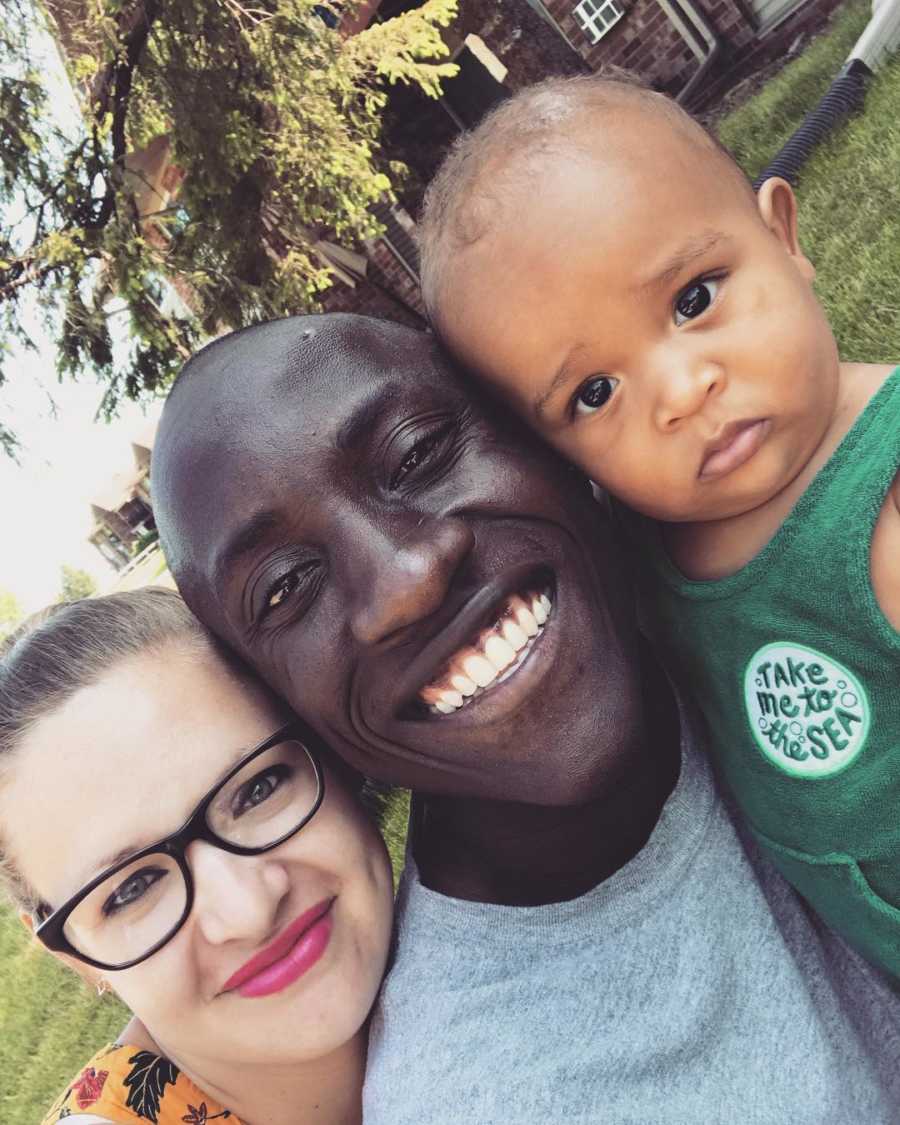 Has our story been easy? No. But it's our story, beautiful and broken. We have experienced endless heartache over having 2 homes so far apart with countless goodbyes. But we have also experienced adventure like many haven't. Our story is a wild one, a transatlantic journey of love. How I met my husband Ronnie will forever pave a way for me to encourage my child that his possibilities are endless, and to push people towards their dreams. The thing is, love is powerful, it truly goes against the odds. If two people are meant to be together, life has a way of working two paths into one. As our family grows my prayer is that my children know all of who they are. That they are as proud to be an American as they are to be a Ugandan, no matter where our future takes us.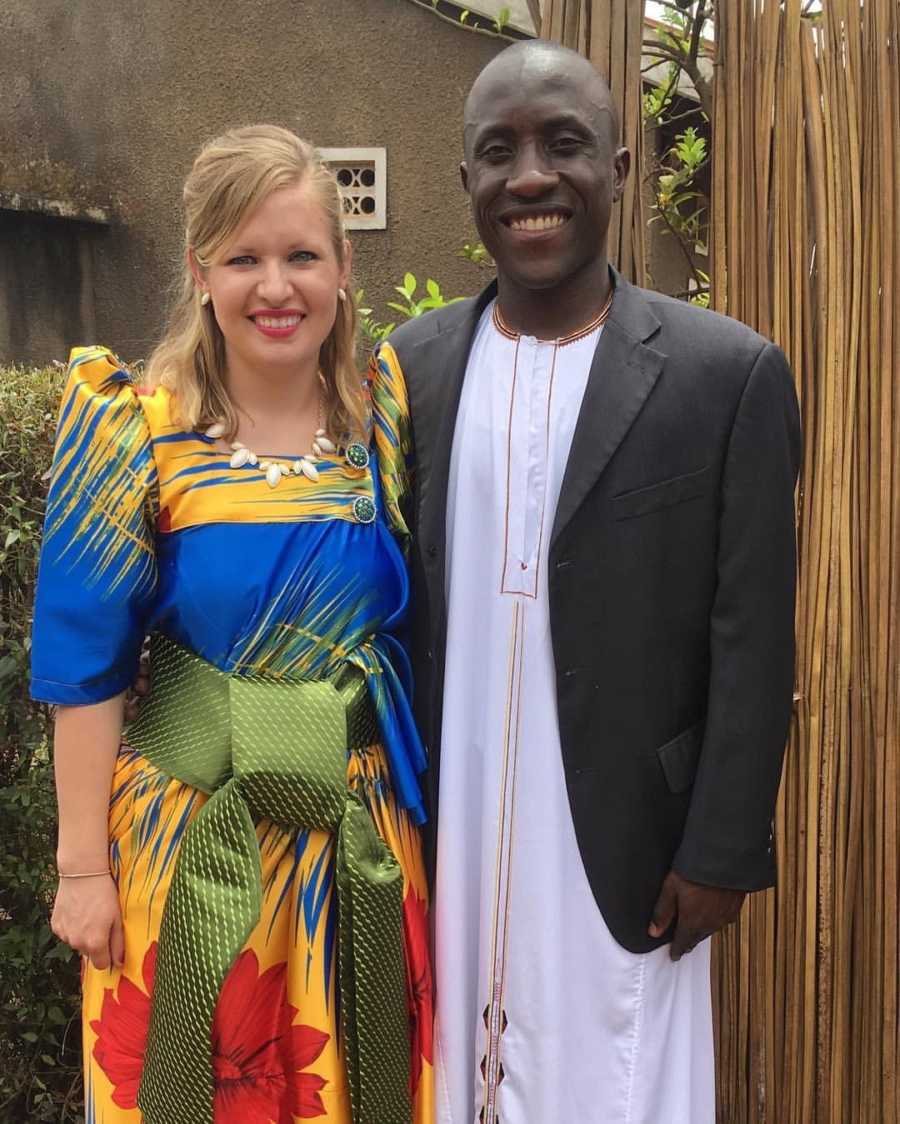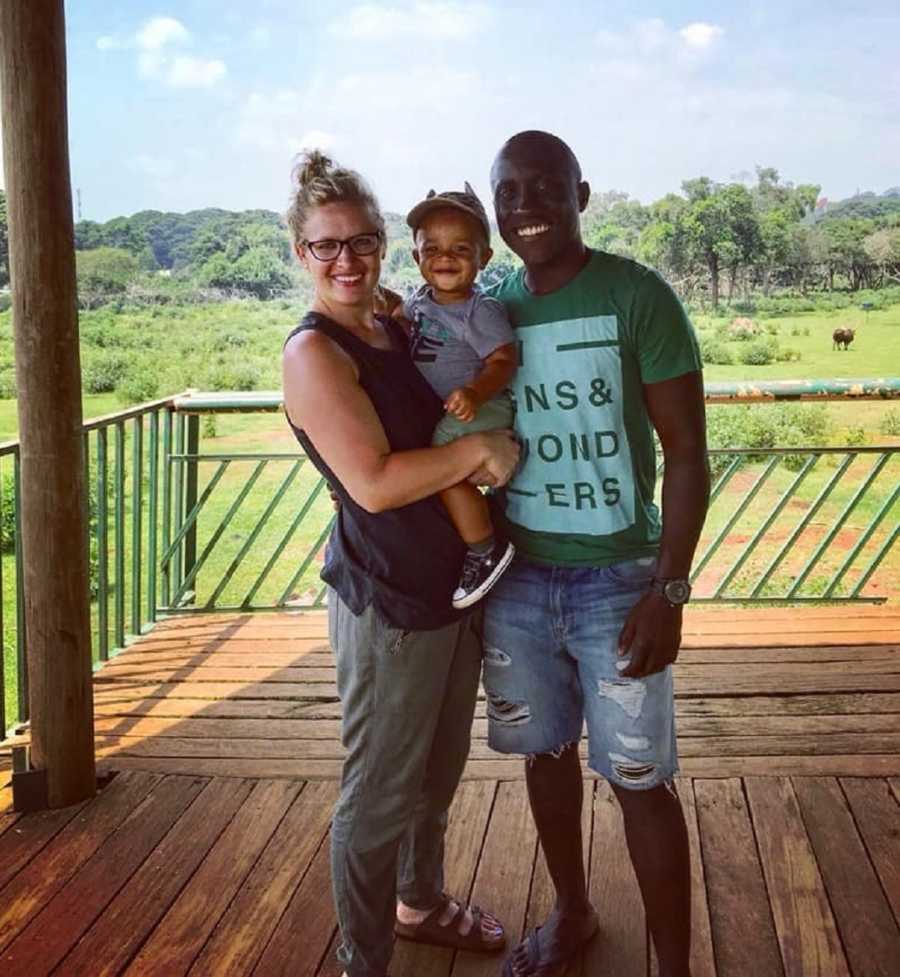 Our family is mixed now and I love it. I feel truly blessed that this crazy love story is mine. Since our marriage we have been able to return to Uganda for 2 different trips. The last one was this past December 2018, which included my parents and our Son. Being able to share this home, this amazing country and the people we love with some of the most special people in my life has been an experience I will not forget. I never expected in a million years that my future husband was waiting for me in Uganda, but that's the beauty of life; full of crazy twists and turns to get us to where we are meant to be, and to whom we are meant to share it with."
From podcasts to video shows, parenting resources to happy tears – join the Love What Matters community and subscribe on YouTube.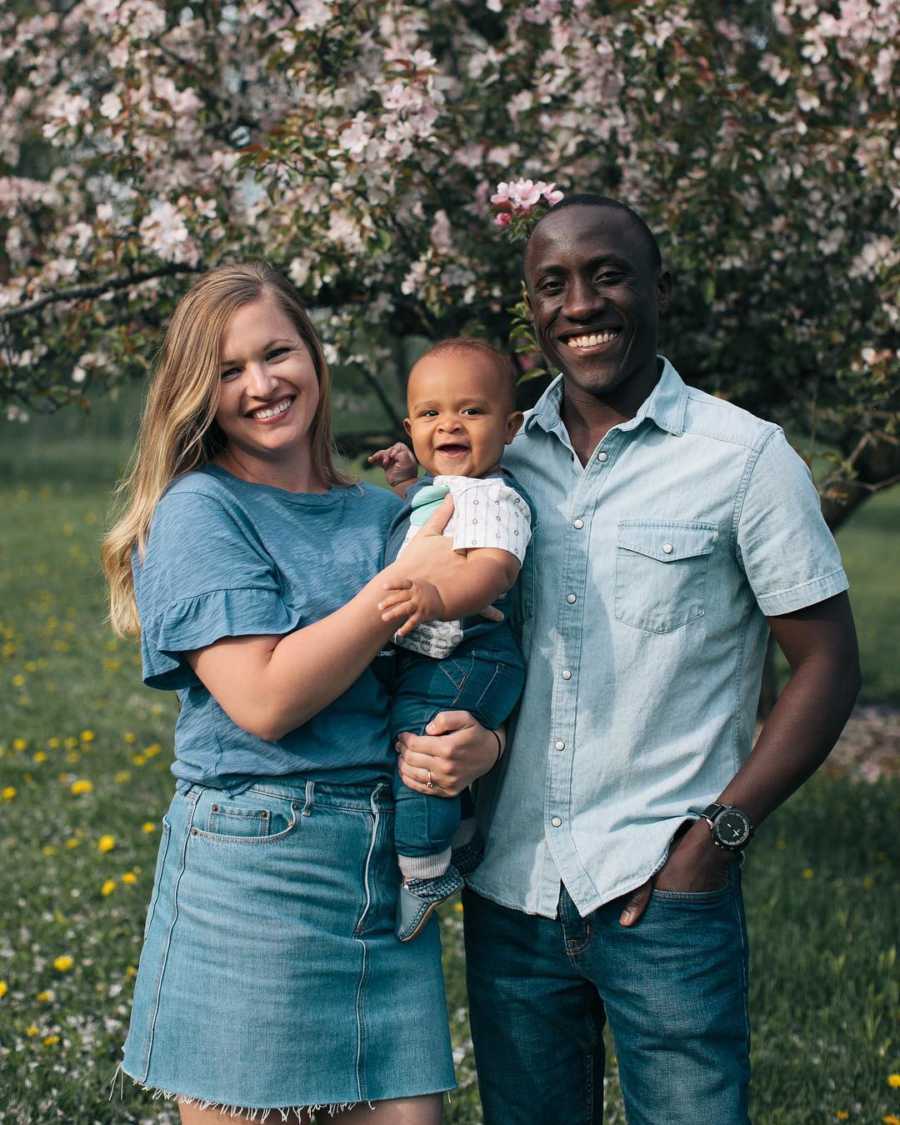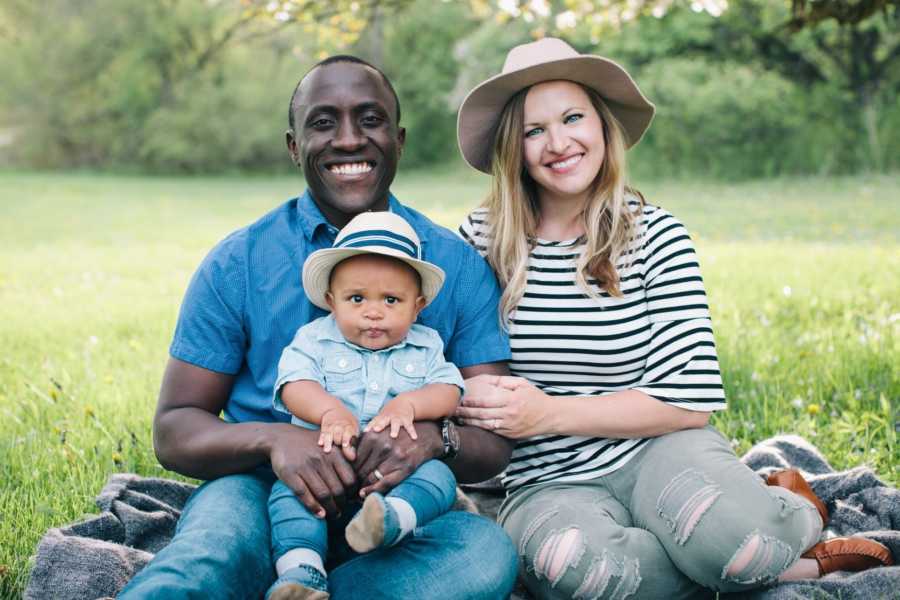 This story was submitted to Love What Matters by Erica Ntege. You can follow their journey on Instagram. Do you have a similar experience? We'd like to hear your important journey. Submit your own story here, and subscribe to our best stories in our free newsletter here.
Read other stories like this:
'There was an envelope in the mail for me. 'It's a picture of you with a shawl around your head. Why are you wearing that?' My stomach turned. I was scared to tell her.'
'I got on the bus. 3 boys yelled at me, 'Hey white boy!' 'Mom, I was nervous.' After all, I was the only white boy on the bus. They asked if I use the N-word. 'No,' my Stepdad is black. He's my family.'
'I married the man of my dreams, created a family, and realized after 9 years we weren't able to pray the gay away.'
SHARE this story on Facebook to help celebrate unique and beautiful differences!