"The 1st year and half was 'great' as I saw it.  We did everything together, supported each other, he was part of the family. I moved out of my parents' house and he would come stay with me all the time, which seemed like he actually lived with me. Looking back, I can't pinpoint the day I thought, 'Oh my God, this is an abusive relationship.' He must have been grooming me the whole time and I was oblivious. He knew I was vulnerable and someone that doesn't like conflict, so I just go with the flow. I was scared of this person (doesn't deserve to be called a man). He was 280 lbs. I was 115 lbs. He towered over me.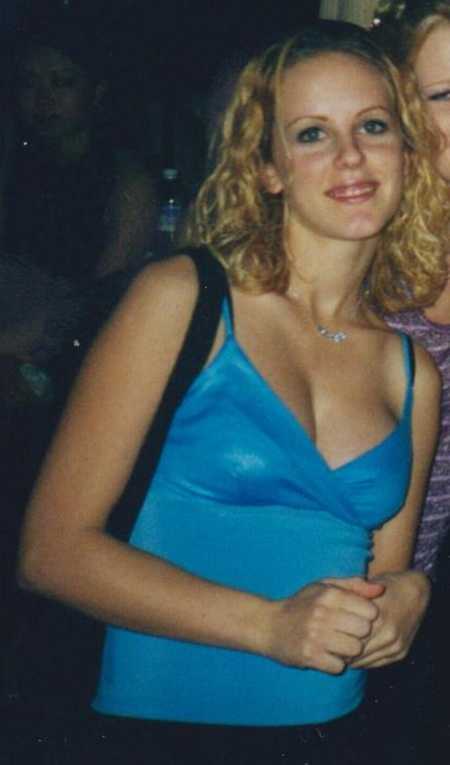 There were a few specific moments I clearly remember and run through my head vividly. One of them was him snapping my phone in half and choking me because I said I was going to call the police.  Another time was when he took a phone book and put it up against me and punched it so hard and told me it 'wouldn't leave a bruise this way.' Although there were many other times, the next story is what triggers me the most. Only a handful of very, very close friends and family knew about this – until I went to the dentist recently, 17 years after the incident. Yesterday was dentist day for me. I sat in the chair anxiously waiting, nervous as hell and scared. I wasn't scared to see the dentist, but scared to have to explain what had happened.
It was time for my x-rays and my emotions ran high. The assistant could tell I was nearly ready to cry and kept asking me if I was okay. Being there was a trigger for me. I had no clue I would react this way. I mean, it was 17 years ago – get over it. Yeah, that's not the case! Many years ago I was in an abusive relationship. We had gotten into an argument like every other day. He had pushed me to the ground and I remember thinking I just needed to get up so I could protect myself more. I went to get up off my knees and saw him coming towards me, so I put my hand out to push him away. The next thing I know, he kneed me under the chin.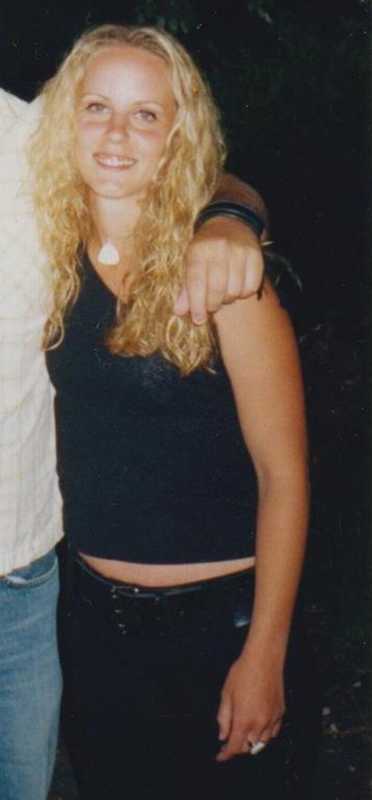 Going to the dentist was just like reliving it, like it was yesterday. I was trying to hold my composure while explaining this to the assistant, then once again to the doctor, how it had happened, even though this was so long ago. I started to relive each moment before the incident, during and after. Every detail down to what was being said, how I was feeling at the time, my emotions, my thoughts, and WORST of all, I could feel the shards of my teeth in my mouth. It felt like sand. I couldn't spit it all out or fast enough.
I remember running to the bathroom in pure shock yelling, 'Look what you f***ing did!! Oh my God look what you f***ing did!!' He came in right behind me and said, 'I didn't mean to, you shouldn't have come after me like that!' I was in disbelief and I curled up in my bathroom and cried, he tried to comfort me and I must have 'checked out' because I don't remember how long I was there, if he kept trying to talk to me or what happened after. I was in the relationship for 3 years with 1 and a half of those years very abusive. Once I was able to be 'free' myself of him, it was only the beginning. He continued to call me begging for me to take him back, and because the conversations were so strange, I started to record them.
One minute he would say, 'I'm so sorry baby, I love you and I want to work this out,' and within the same breath, he would say, 'You f***ing B***h'. I ended up moving for my safety and so he wouldn't get in touch with me. He threatened my family and friends to tell him where I lived.
Because no one would tell him, he went to my dad's house one night. When my dad came out, this person proceeded to fight my dad who was in his 50s, weighing maybe 170 (remember this guy is 280 lbs and was 28 years old at the time). He was thrown through a fence and punched. I think it was then that my dad realized the strength this guy had. Fast forward to about 6 years ago, I happened to see his sister at a store and once I realized it was her, I immediately walked the other way and avoided her, hoping she didn't see me. But she did. A few days later I got a message on Facebook from him and the one thing I remember him saying was, 'I have no hard feelings towards you or your family,' right after asking how I was doing. As I read it, I was utterly disgusted to see he still, to this day, thinks he did nothing wrong. That was confirmation he is the same manipulating and abusive person he was before.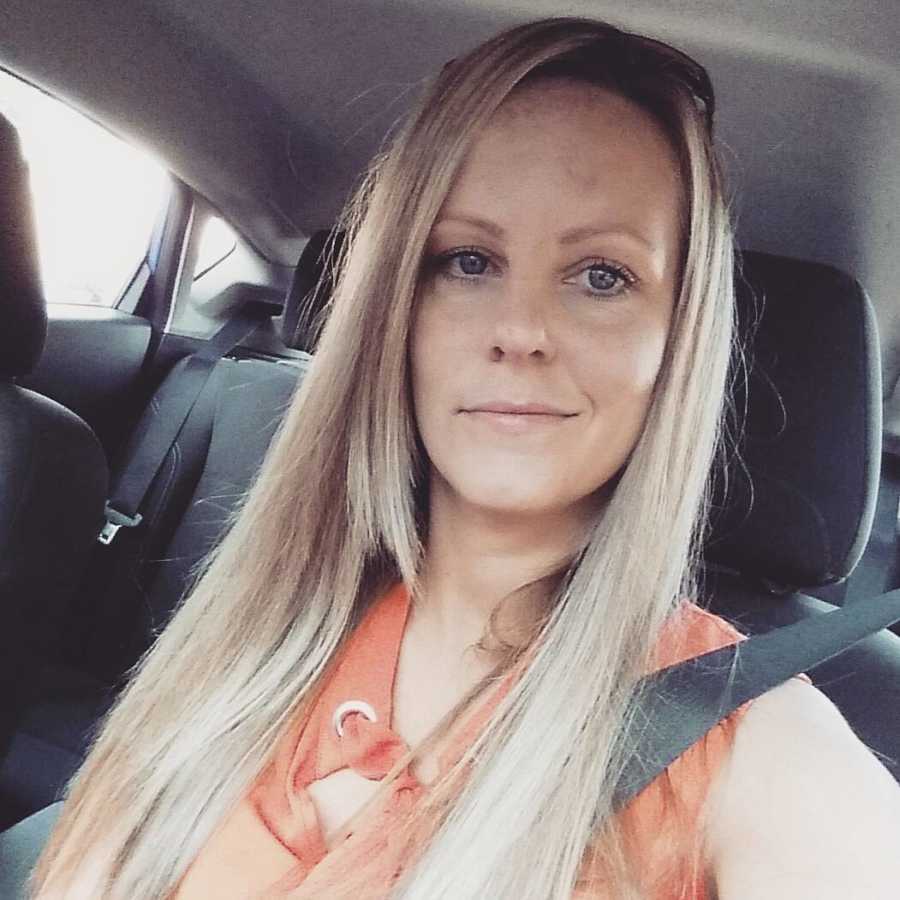 I have learned many, many lessons from this experience but the most important lesson is that I need to talk about what happened. I always felt telling people would make it seem like I was looking for pity (funny I never thought that of others sharing their stories). I know I am not looking for pity and am I not only helping myself by sharing these stories, but others as well. Through all of these challenges I have grown strong and independent and don't get me wrong, there are times I have flashbacks, nightmares, get anxious and face times like the one at the dentist, but I am able to overcome them. My ability to go through that has given me the strength and ability to comfort and help others.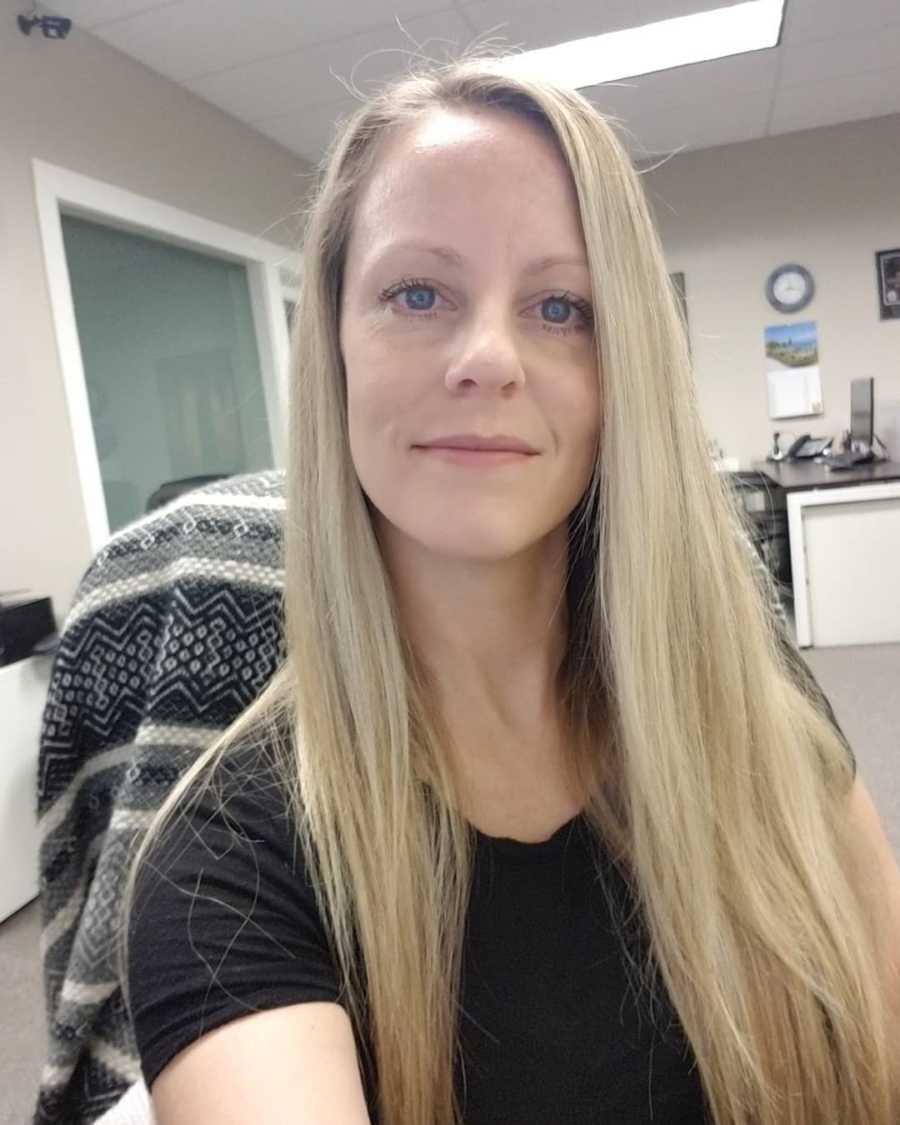 When most are confused why he or she just doesn't leave their abuser, I am able to whole heartedly understand why. Today I can proudly say I am a mother of 3 amazing and beautiful teenagers. I have found my confidence and continue to learn my worth and the power I have in helping others. I am a Wholesale Account Manager for a local company and business owner of Triple F Athletics. We focus on health over size which includes nutrition, fitness, mental health, self-help, etc. It's truly a community of support to lead healthier lives."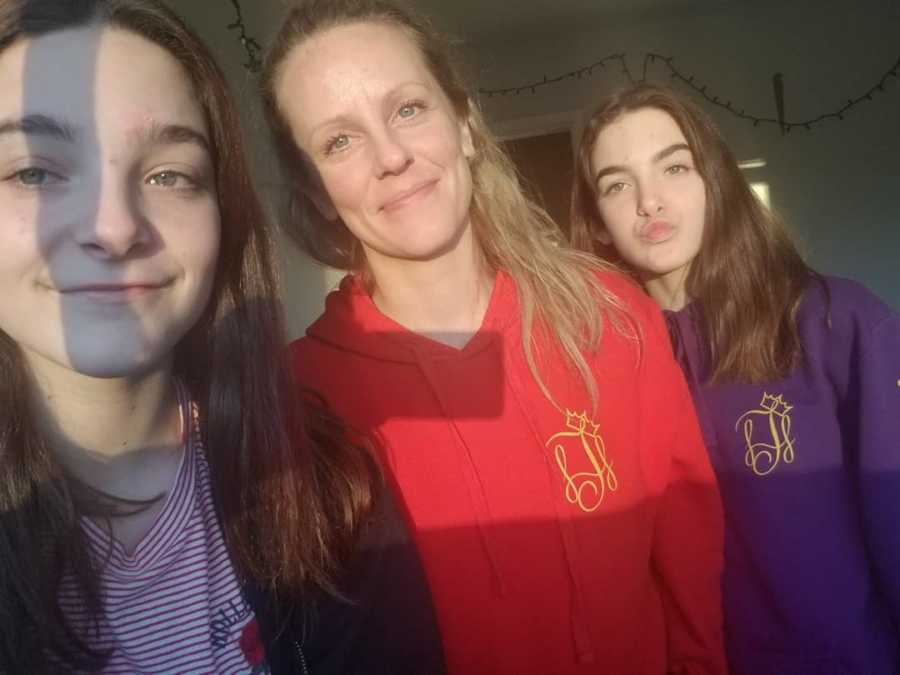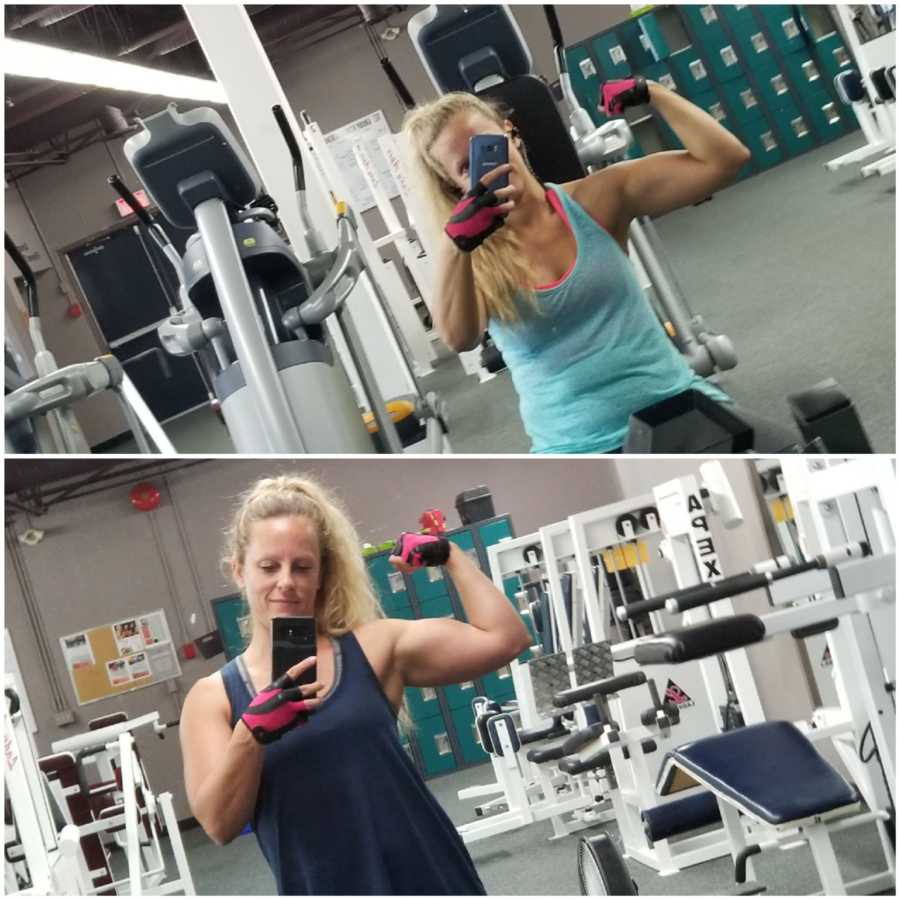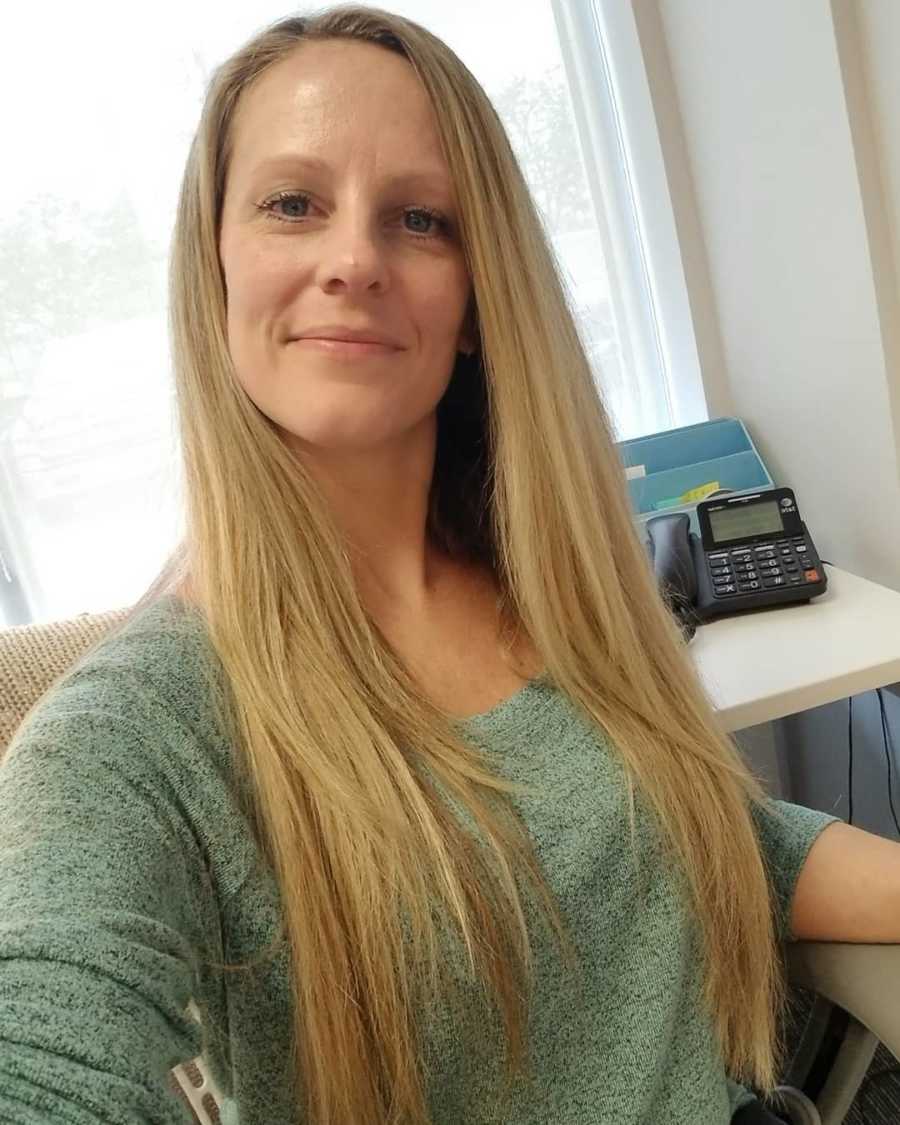 This story was submitted to Love What Matters by Tania Gelineau of British Columbia, Canada. You can follow her journey on Instagram.Do you have a similar experience? We'd like to hear your important journey. Submit your own story here, and be sure to subscribe to our free email newsletter for our best stories.
Read more empowering stories of women leaving their abusive relationships:
'On the night of our honeymoon, I saw the DARKER side of my husband. My heart was beating out of my chest. He crouched down and whispered in my ear, 'You… are NOT going to tell me what to do.' I felt instant regret.'
'Why didn't you call the police?' 'I would have fought back.' 'Well, why didn't you?' 'You got married really young. Did you see the signs before you were married?'
Provide hope for someone struggling. SHARE this story on Facebook with family and friends.