"I hate how my husband is missing everything.
When he was diagnosed with pancreatic cancer, he told me he just wanted to live long enough to see his youngest child, Kaitlyn, graduate from high school. He died the summer after she finished seventh grade. He didn't even get to see the completion of middle school. The end of innocence.
She was 13. That tender age between being a child and becoming a young adult. That crazy time when kids are a mixture of both; when they learn to exhibit their independence but still need their parents when the nights just get too long. Yet, in her case, he was gone.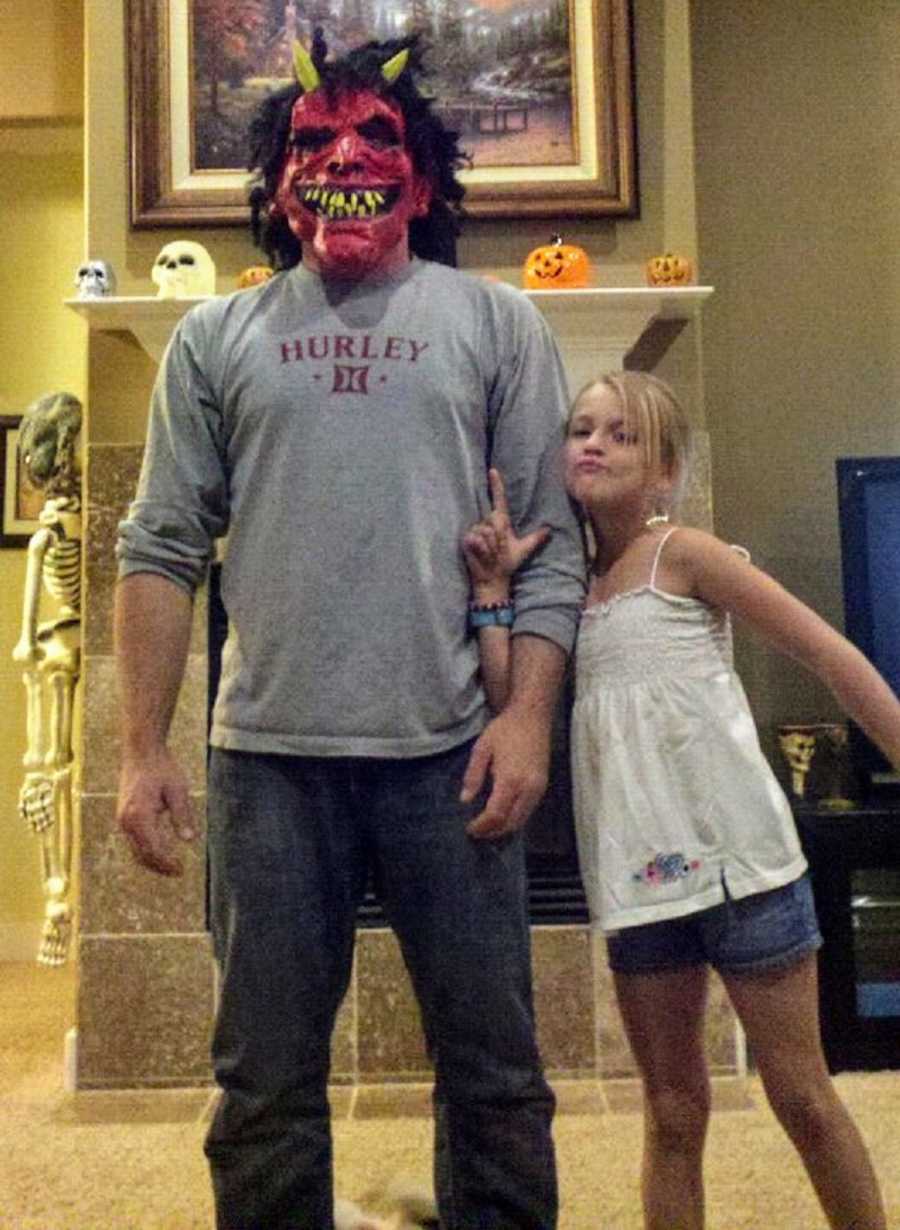 Like most dads, he would have done anything for her. He took her fishing when she wanted to. He baked cakes with her when she wanted to. He learned how to make ponytails for her gymnastics meets and learned the hard way why we don't spray hair glitter in the house. He painted her room at her whim. He hung trophy shelves and pretended to be a monster during her sleepovers. He danced to 'Hannah Montana' and made her life-size posters of her amazing gymnastics tricks.
And then, he was just gone. She started to grow up. She didn't go fishing anymore. The posters came down. She retired from gymnastics. She changed. Not just because of his death, but because she grew up. And the little girl he left behind isn't a little girl anymore. She's grown 5 inches. She's always been beautiful, but she's stunning now. She has his long legs and his quick wit. She's stubborn like he was, and just as determined. And, my heart aches that he only got to love her for 13 years. That's not long enough. It's just not. He was supposed to be here. He was supposed to watch her become the best version of herself. He was supposed to calm her fears and scare the boys. He was supposed to make sure she did the right thing. He was supposed to applaud at her graduation. He was supposed to walk her down the aisle, and he was supposed to dance with her when he gave her away. He was supposed to wait patiently in the waiting room when his grandchildren were born, and dammit, he was supposed to tell her kids stories about all the times she made him want to pull his hair out.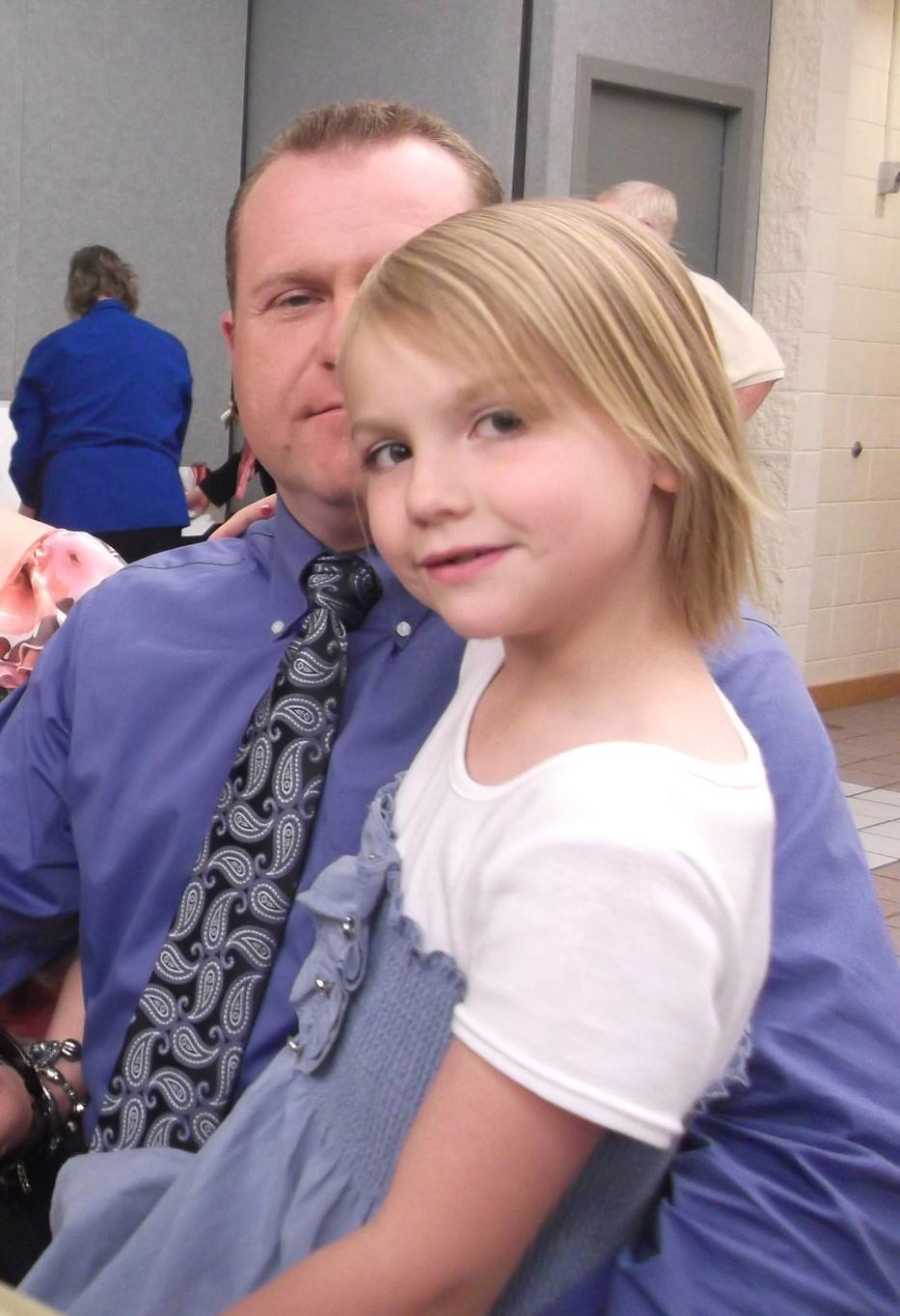 I try so hard not to say this very often, but it really isn't fair. It isn't fair to him, it isn't fair to her and it isn't fair to any of the children who have lost their parents who so desperately need them right now. I hate this. You have no idea how much I really, really hate this. She needs him. I need him. We all need him.
I think this is coming up for me really badly right now because as Halloween rolls around, the memories have been flooding back about all the things we used to do together as a family. Sure, I had to drag him to go pumpkin picking, but he went. And when we got home, he would sit at the kitchen table with that little girl for hours coming up with the perfect design for his pumpkin, and hers. I will never forget the one time his design was better than hers, and after trying everything to stop the tears, he did the only thing he could in that situation; he just messed his up. The next year, his friend was cleaning out his garage and decided Chad would be the perfect recipient for all of his Halloween decorations. All of them. Twelve black and orange bins full of ghosts and goblins, a complete mad scientist lab, all sorts of body parts, party supplies and 25 foam headstones. So, I was not surprised when I pulled into the driveway on Halloween night and was met with a full cemetery scene in the garage, complete with dry ice, fog and black lights. I don't know how long it took him to put it together with the help of a couple of teenagers and one small, beautiful 4-year-old following him around, tugging at his shirt and coming up with the 'best' ideas, but it was the best Halloween moment I can remember. They were all so proud. So, so proud.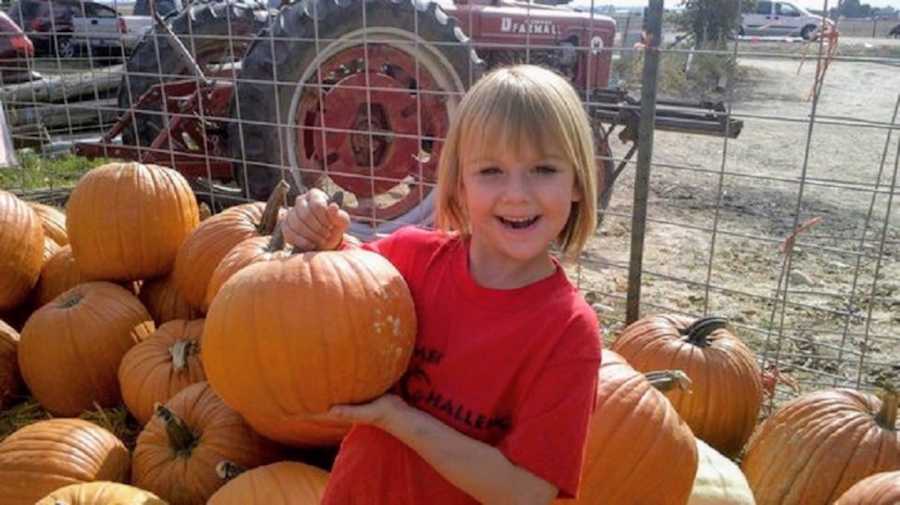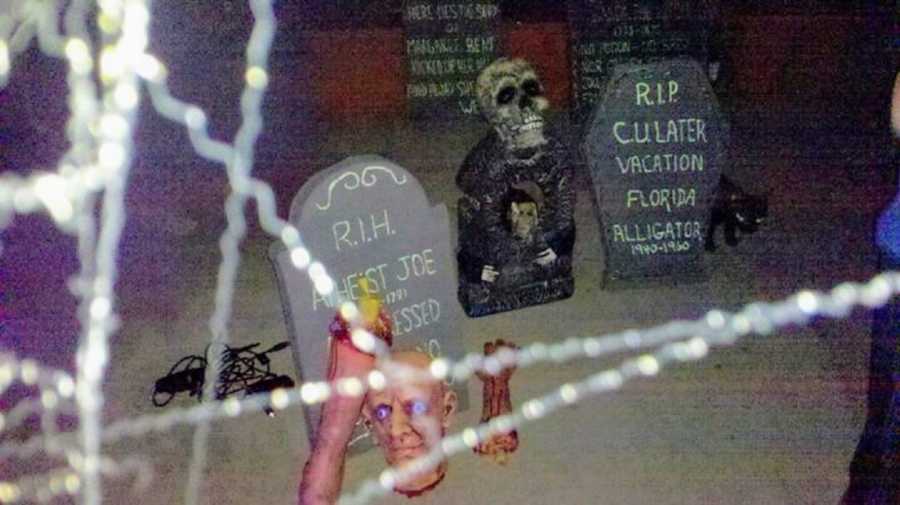 That man could do anything, and he was so creative. And now, so is she. I don't know if it is because of her Halloween memories with him or if it's just in her DNA, but that girl does some of the best gore make-up I have ever seen. Just the other night, I was dressing up for an event and needed a burn on my face. She delivered, just like he always did.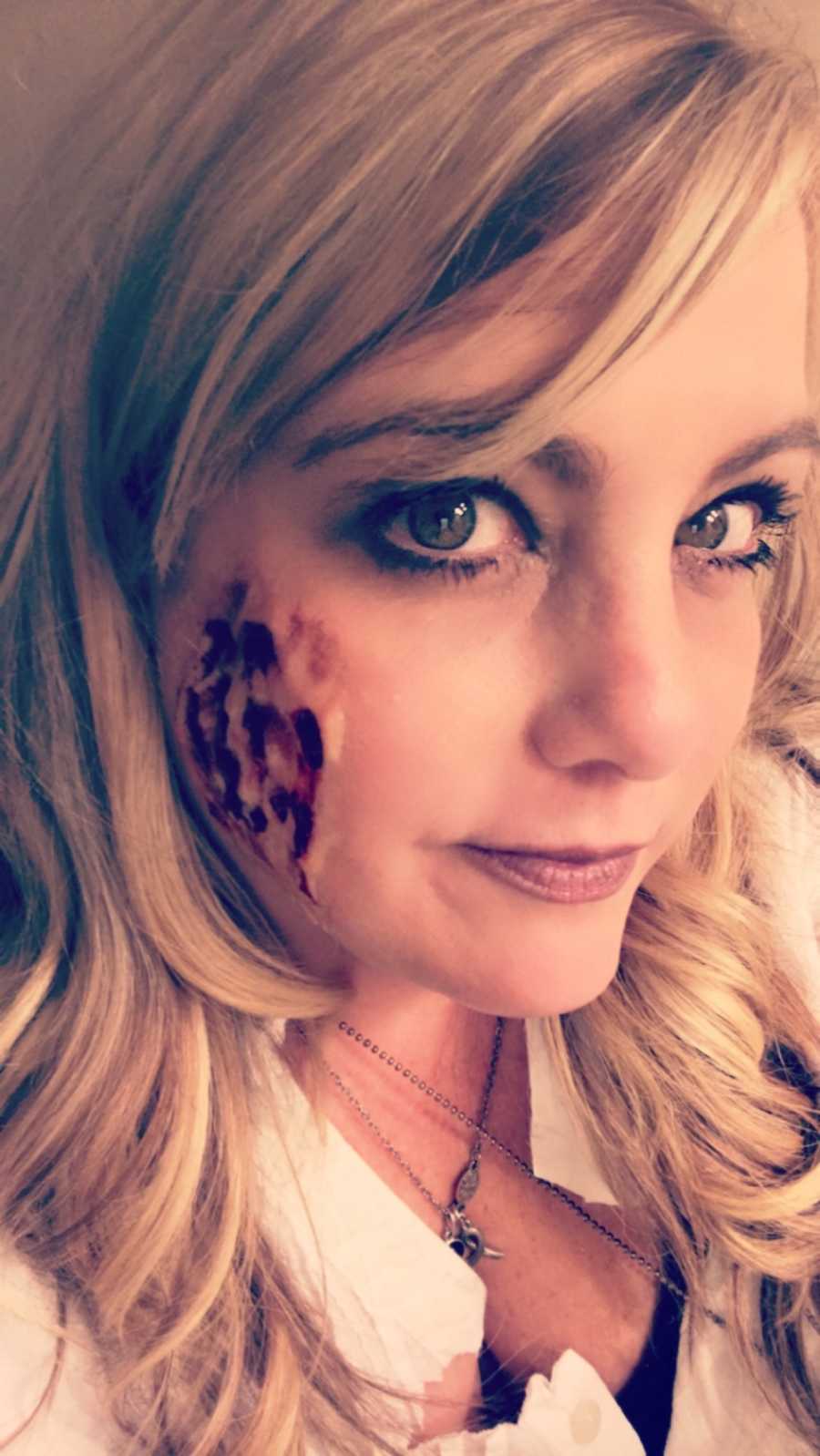 I have no doubt my husband comes around. I have no doubt he can see her and that he stands by her and guides her hand with everything she does. I have no doubt that he fills her mind with the coolest ideas and quietly teaches her how to put it all together. But, I still hate that he's not here to tell her how amazing she is, or for her to hear him say how much he loves what she's doing. I hate that he's not here to make monster noises or wear a mask to lovingly tease her. I hate that he's not here to carve pumpkins, or bake cakes or yell out, 'Happy Halloween' and cackle.
Who knows what Kaitlyn will do with her life. Who knows what she will become. Maybe she will be a nurse. Maybe a doctor. Maybe a trauma doctor since she likes blood so much. Maybe she will be a make-up artist or a special effects artist for the movies. But, one thing I know for sure, is that she is going to have to do that without her dad here cheering her on, and that makes my stomach churn and my heart hurt more than anything I can possibly put into words.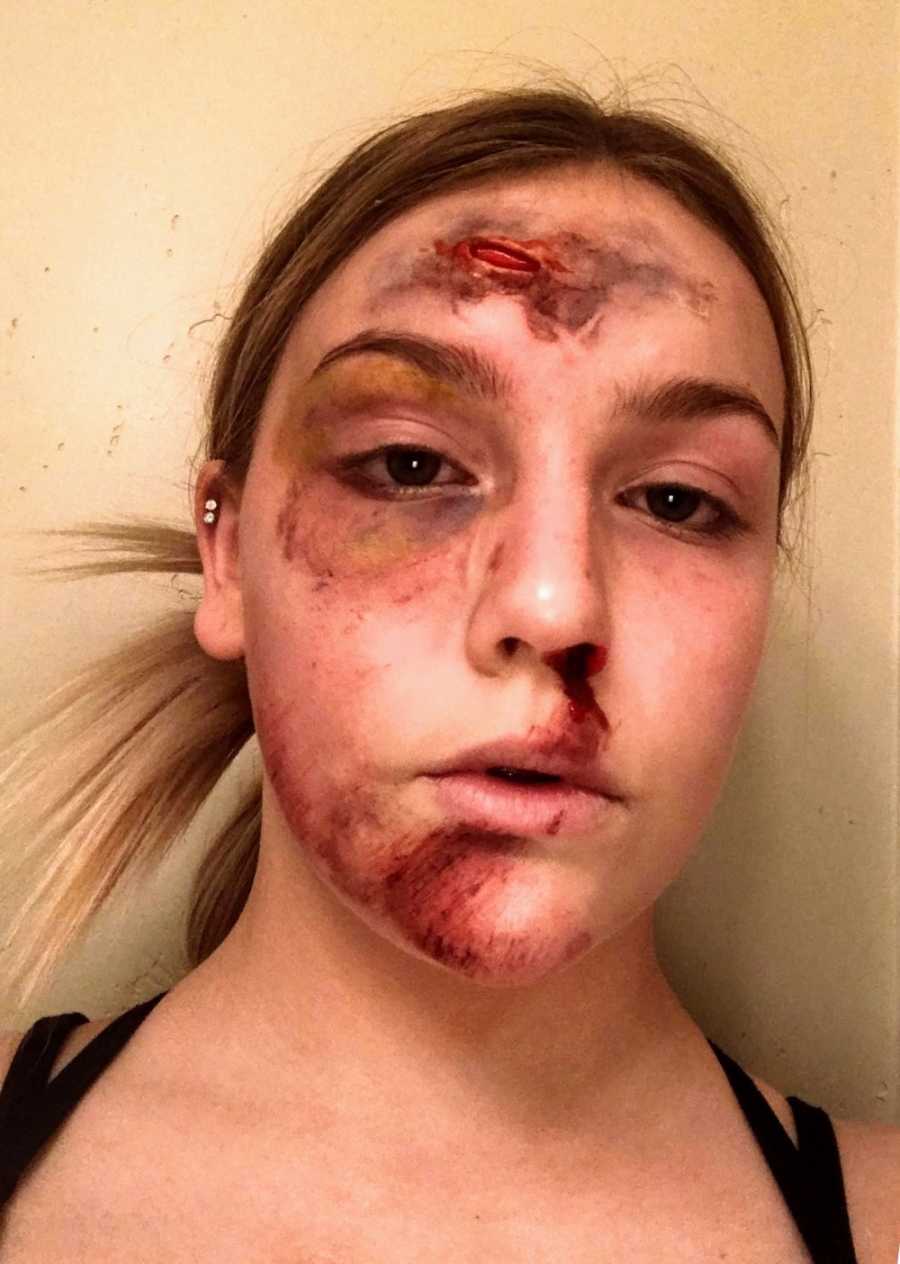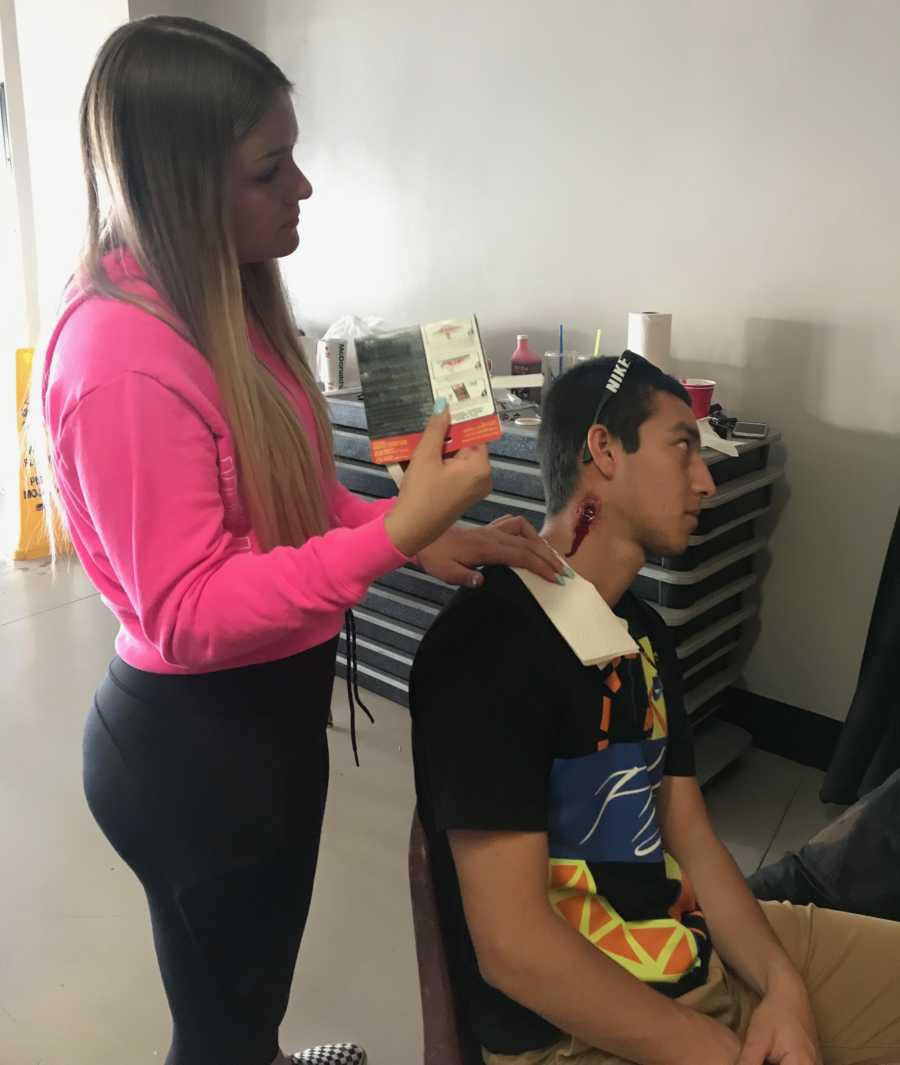 I wish he was here. I know she wishes he was here, too. To this day, some 3 and a half years later, I still feel that despair deep in my bones. At times like this, I still feel like I can't pull in a deep breath. I still fight waking up when I am dreaming of him. I still feel the same kind of heaviness in my chest and fogginess in my brain some nights when I am faced with the quietness in the house, when it was just yesterday when life was full of chaos, giggles, silliness, monster noises and Halloween decorations.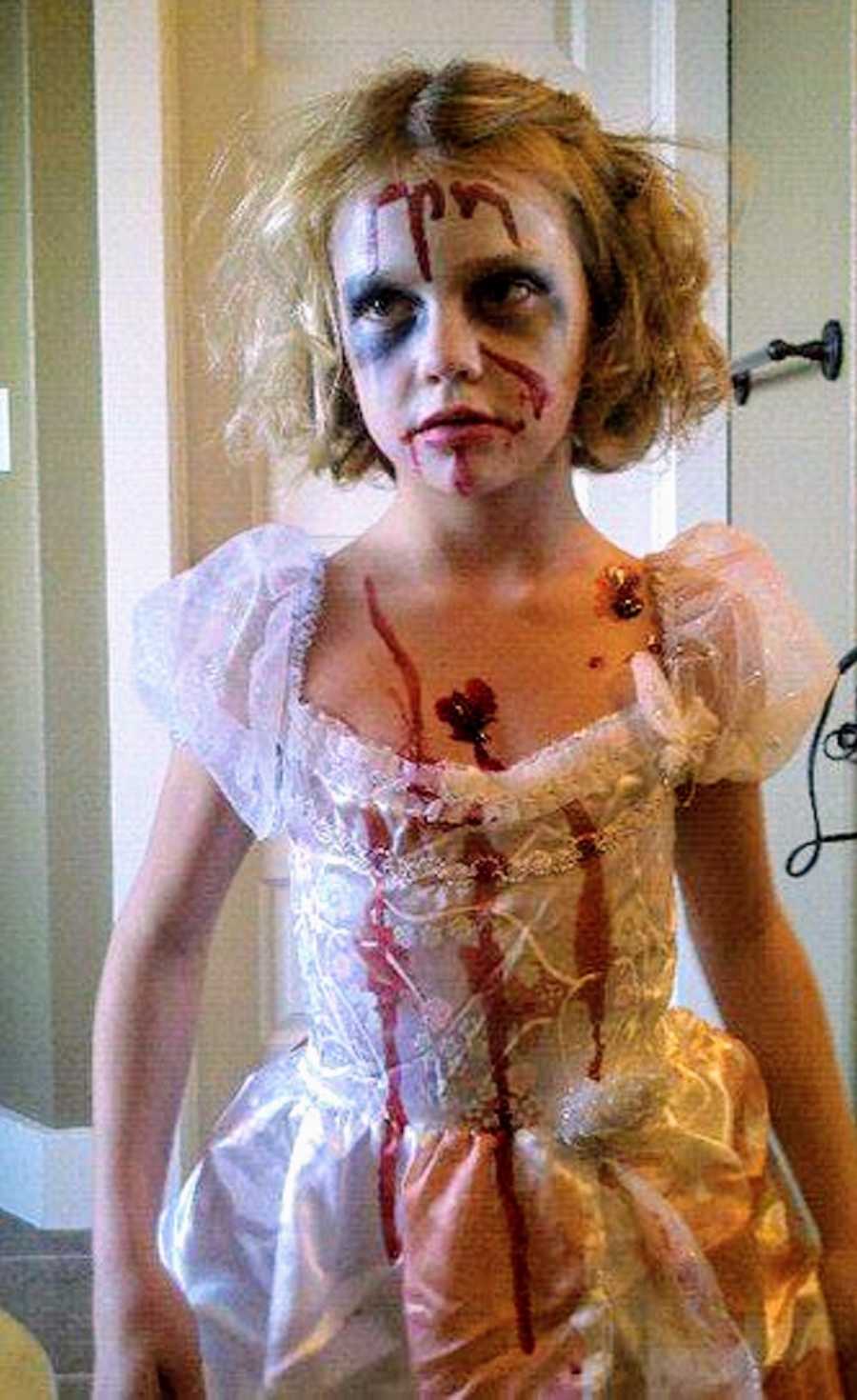 I know it's ok to feel this way sometimes. I know it's ok to wish. I know it's ok to want. I know it's ok to hate it. I know it's ok to want it all back. And, I also know that we're going to be ok. I know that on Halloween this year, she's going to do something fabulous, and I'm going to open the door every time the bell rings and put on a smile and tell the trick-or-treaters how fantastic they all look. She's going to do it. I'm going to do it. Because, it's who we are, and who he who expected us to be. He never let us down. We're not going to let us down, either – perfect pumpkins or not."
#iam149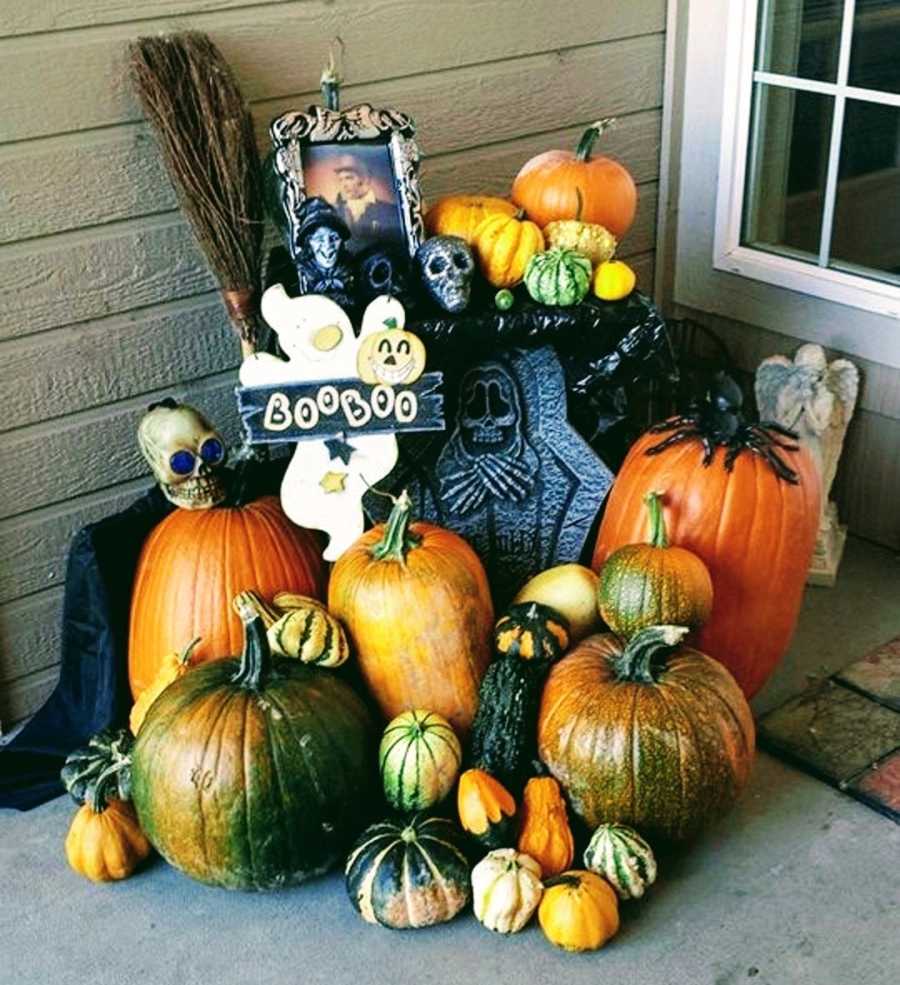 This story was submitted to Love What Matters by Diana Register of Meridian, Idaho. Her book "Grief Life" is available in print and kindle. You can find more of her books here, and her podcast here. Connect with Diana on her author Facebook page, and Instagram.
Submit your story here, and be sure subscribe to our best love stories here.
SHARE this story on Facebook if you believe grief is easier when people are kind to each other.