"I was the non-maternal woman. The one who would try and avoid holding babies given the chance, who would hold them awkwardly if there was no chance of avoiding the opportunity, and who would pass them back at the earliest convenience. They would cry in my arms and I would convince myself I was not born to be a mother, that I was not cut out to have my own children, and if I did, I was somehow not going to be good at it.
I was career-focused and driven. That was my purpose back then. I poured everything into getting my double degree and then working my way up through the legal profession from Law Clerk, to Solicitor, to Associate, and finally to a court-appointed lawyer for children. I was proud of how much I had achieved and I wanted to keep going. I wanted more. I craved getting more, no matter how stressful it was. I was a general practitioner who specialized in family law. I dealt with broken. Broken hearts, broken minds, broken families, and broken systems. It demanded a lot from me, but I showed up for it, probably more than I needed to because I loved it. I loved helping a victim of domestic violence, or a child out of harm's way, or a grandparent getting to see their grandchild again. Being trusted with people's biggest problems, worries, and broken hearts was a privilege but also a huge ask. It required me to give a lot. Long hours, late nights, and a lot of coffee were all I knew for the 5 years I practiced.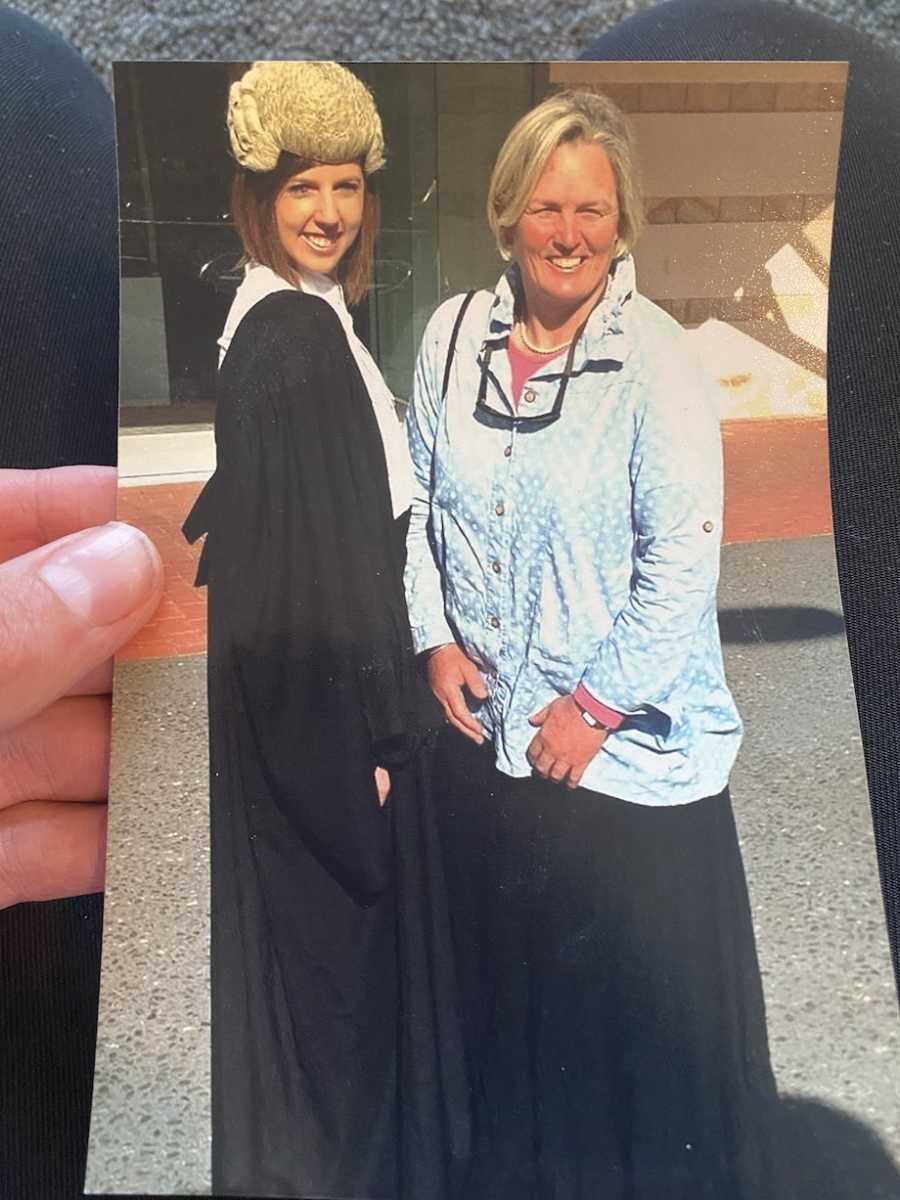 And while it pains me to say it now, back then, pre-children, I worried about the impact that having children would have on my career. How it would all work? How could I do it all? How could I have it all? And I wanted it all. Don't we all? In retrospect, I can now see while my work was important to me back then, it was also my scapegoat. I used it as an excuse to delay somewhat the chapter I knew was on the horizon and all that worry that came with it. The hows were simply a way of buying time. And of course, I wasn't to know. No woman before becoming a mother can truly know how she will be as a mother but it was frightening all the same. That fast-paced life where I could be the center of my own world was all I knew. I was comfortable there, I had proven myself.
But as I grew older and became more serious with the man I fell in love with, it became something I couldn't hide behind much longer. The narrative I 'should' have children, because that's what is expected of a woman in her late twenties, played on repeat in my mind during my mid-to-late twenties. And when I got engaged, it wasn't just in my mind. We got married 6 months after the engagement and the questions, while innocent and well-intentioned, started flooding in. 'Do you think you will start trying soon?' 'You're not drinking. You always drink (insert knowing expression here).' 'How many children do you want?' 'You won't be at work for much longer anyway.' There's so much pressure. And I felt the pressure. It was all so loud.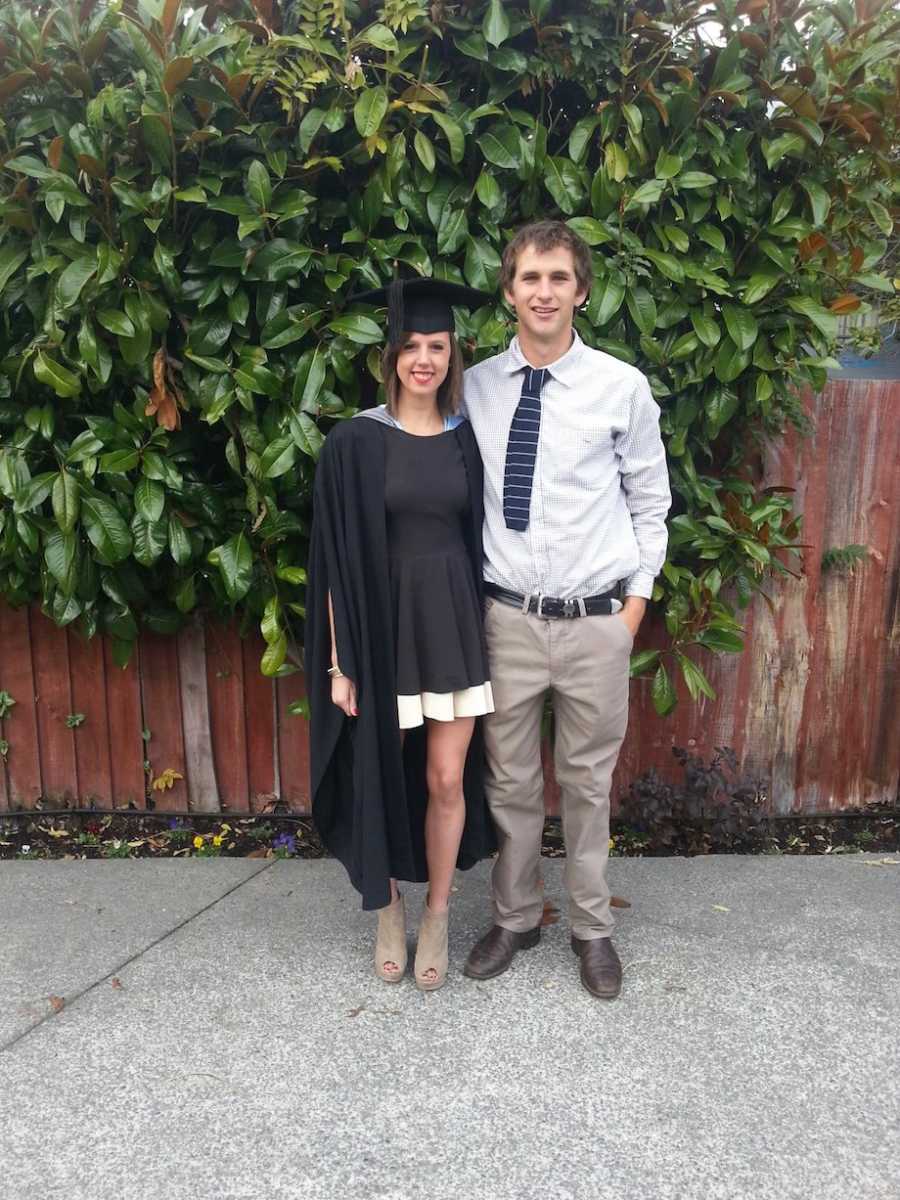 My husband wanted children. He always had. I did too, deep down, I think. I was one of four. I had a lovely childhood. There wasn't any reason for me not to. But I just wasn't your typical maternal type. And that made me scared, and doubt myself, and wonder whether I would be enough.
We started trying for a family after we got married, and it all happened very quickly, much more quickly than anticipated. And while I was relieved I could get pregnant, it all became very real very soon. There was no backing out. This was it. The worry in me told me I needed more time for me, for my career, for trying to keep my seemingly non-maternal self safely stored away. That would have been easier. But nothing good ever comes easy, does it? And so it all started.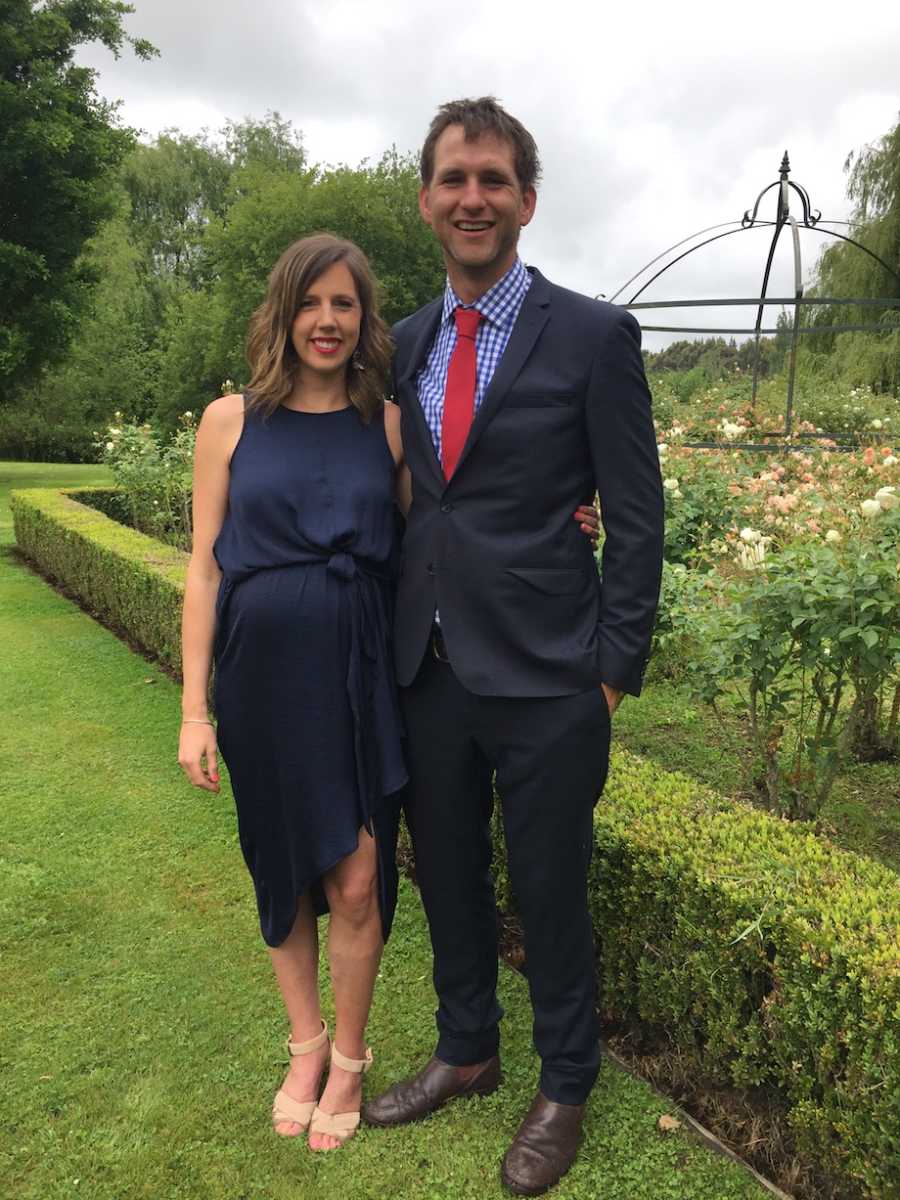 My pregnancy was reasonably straight forward. As per usual I immersed myself in work, more so than I already was which back then was near impossible. But I managed. My husband and I were also renovating with any spare time we had. Anything to keep my mind occupied. I finished work at 36 weeks pregnant and she was born a week later on December 30, 2018, through a reasonably quick and empowering birth. And suddenly everything made sense. To me, she was perfect in every possible way. Every new parent is meant to say that. But I'm not saying it because I'm meant to. I'm saying it because I mean it.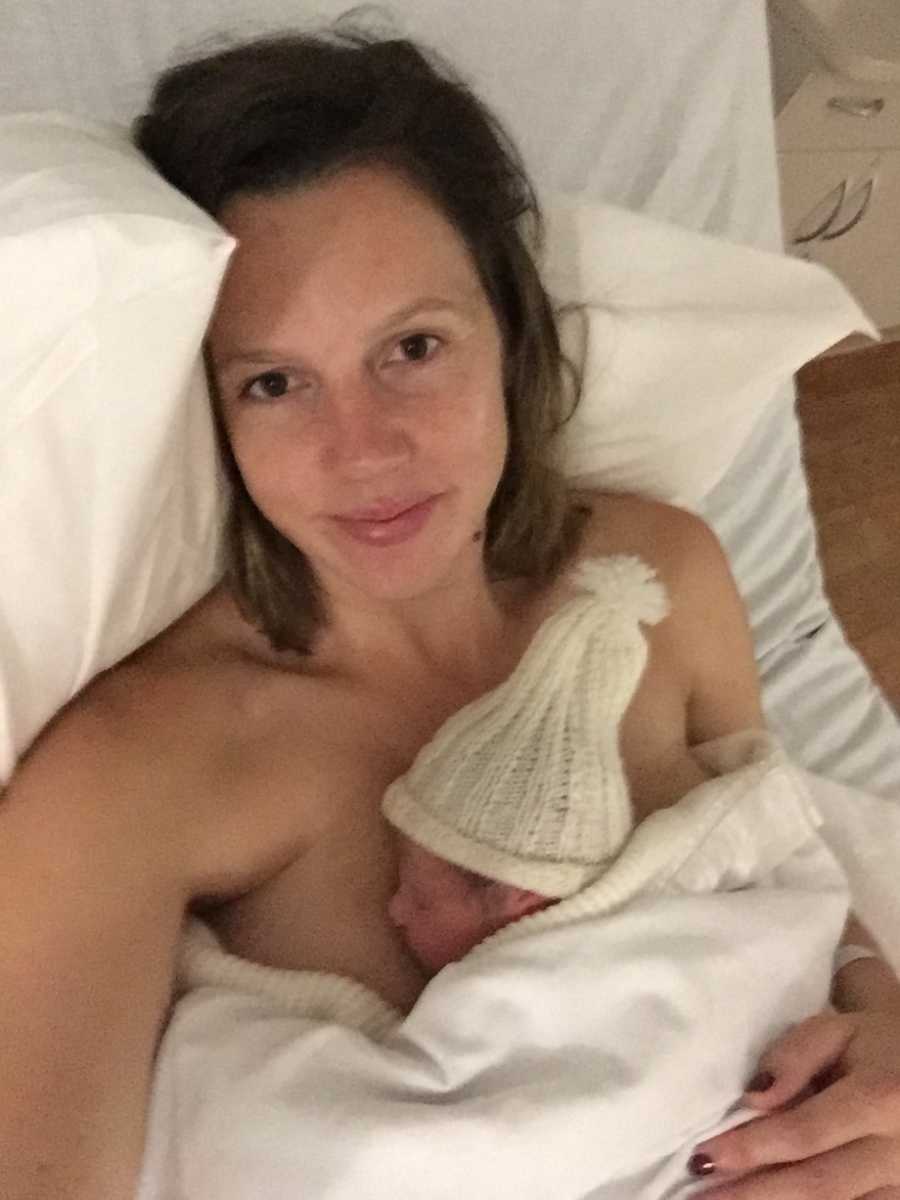 I envisaged at least the first few moments with her being one of disconnect, awkwardness, or something I didn't see most other mothers struggling with, but that was not my reality. I was overcome with a wave of immense love and gratitude, and a deep connection I'd never experienced before. As she was placed on my chest for the first time and felt her little body catching her breath on mine, the responsibility I felt in that moment gave me such purpose. A purpose no career or pay cheque had ever provided. And it was grounding.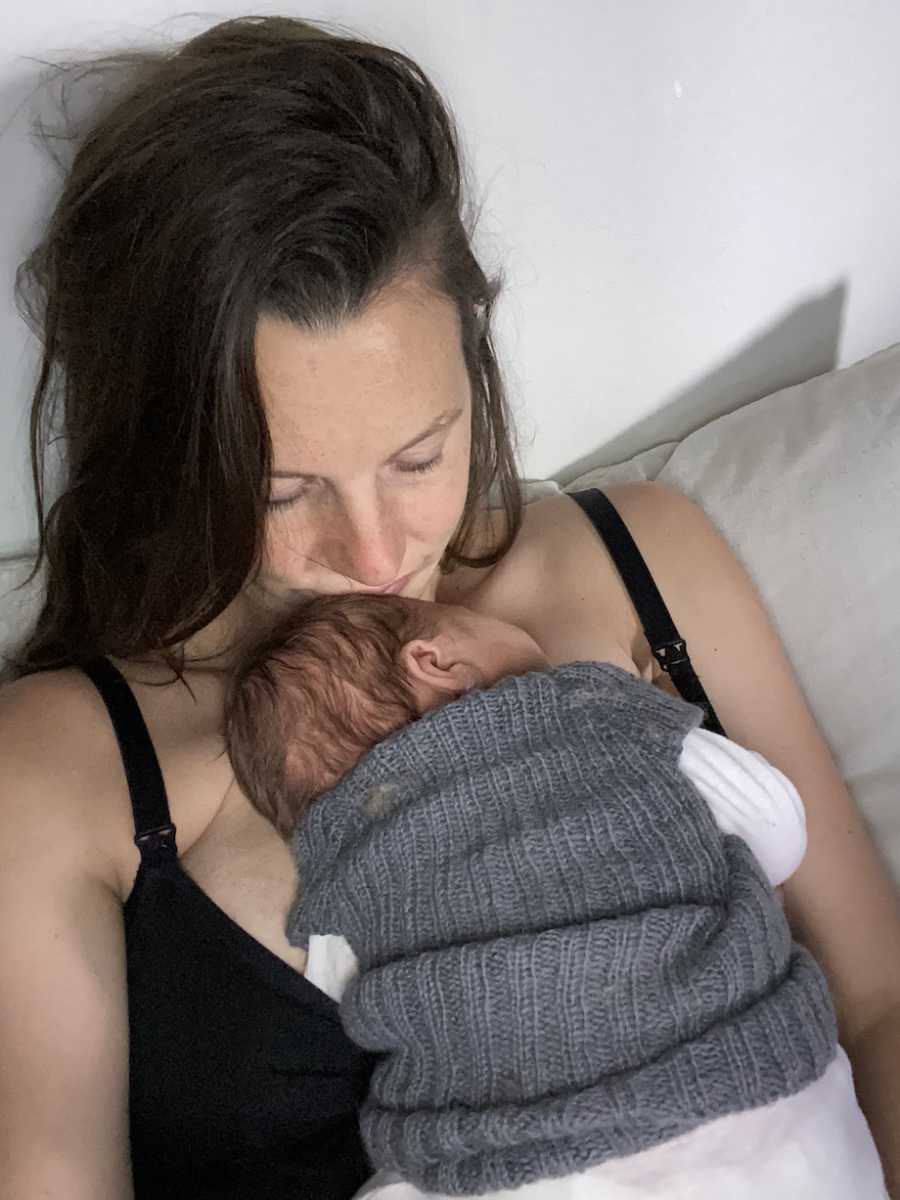 I would be lying if I said I wasn't still a fish out of water sometimes. Every new mother is at some point. Everything is so new, and crazy, and tiring, and messy. And there would have been some awkwardness perceived by others, I'm sure. But it felt right somehow. I felt where I needed to be, probably for the first time in my life. It was nothing I ever dreamed of and everything I never knew I wanted. And so the non-maternal woman I thought I embodied and made up my identity for most of the adult years of my life was no longer. But perhaps she never was. Perhaps she was simply a figure of my own imagination, one I had dreamt up because of unfair comparisons I had made with other women who seemed more 'maternal.' Perhaps she was always an afterthought. Perhaps. I'll probably never know. Either way, I was a mother, born into my role when my daughter was. And it surprised me and enlightened me.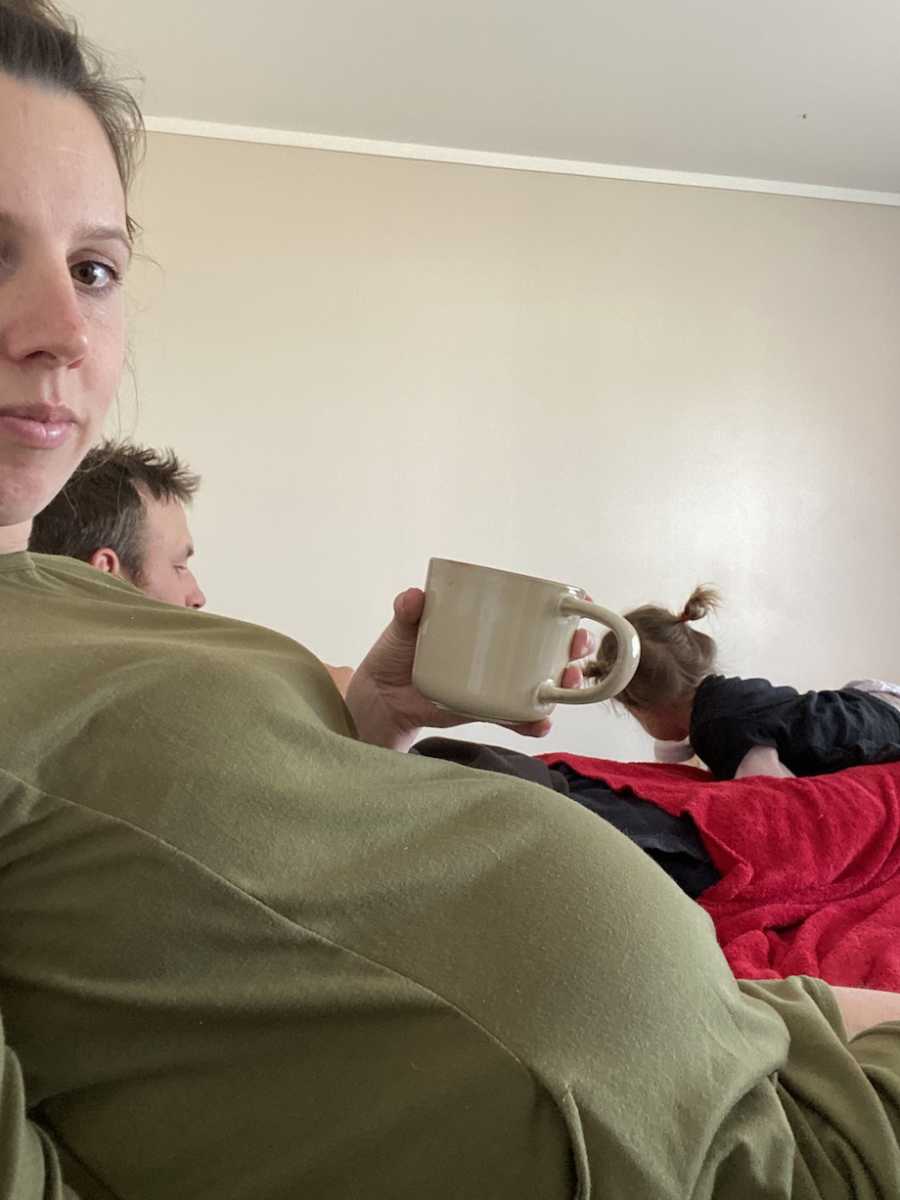 I am now a stay-at-home mother with two children, my second only 9 weeks old. I am caught up in them right now, not in my career, and that doesn't surprise me anymore because I know now what it means to have my own. And this continues to feel like the right path for me. In fact, the thought of returning to my former work makes me feel uneasy, and worried, and wonder how it would work. It feels like I'd be putting a square peg into a round hole. Like I'd be awkward and, in some way, not cut out for it anymore, just as I thought I was before becoming a mother. And while those thoughts are probably not founded and I may well return to my former work in time, there is such an irony in that. A beautiful irony because, and I say this with a deep sense of gratitude for the options I have, my children will not always wait in the way my career can. So I am an example of one extreme to the other. The non-maternal to maternal.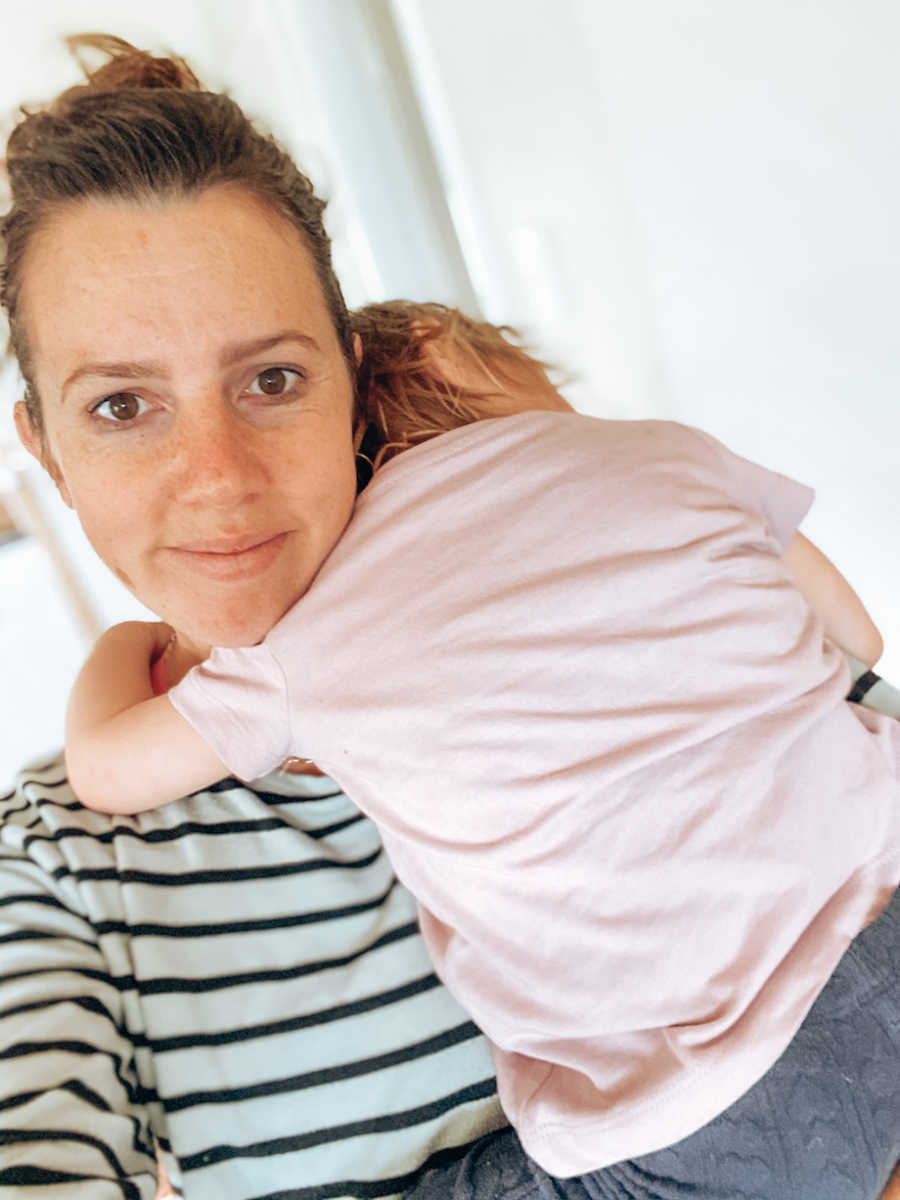 I sometimes think my journey into motherhood would have been a lot different had I known a few things. If only I had known one's motherhood journey cannot be predicted. That until you are there, in that moment, in that zone, immersed with the new life you created, you can never truly know how you will be. That we all experience our journey differently, but comparison can be the thief of joy, so we need to stop comparing and lean into the unknown of becoming first-time mothers with an open but optimistic mind. If only I had known that failing to connect with another woman's baby is not a marker of some destined inability to connect with your own one day. That a friend's baby crying in your arms is not about you, but about the deep connection they have with their own mother. That holding your own baby will always be different, and that's how it should be.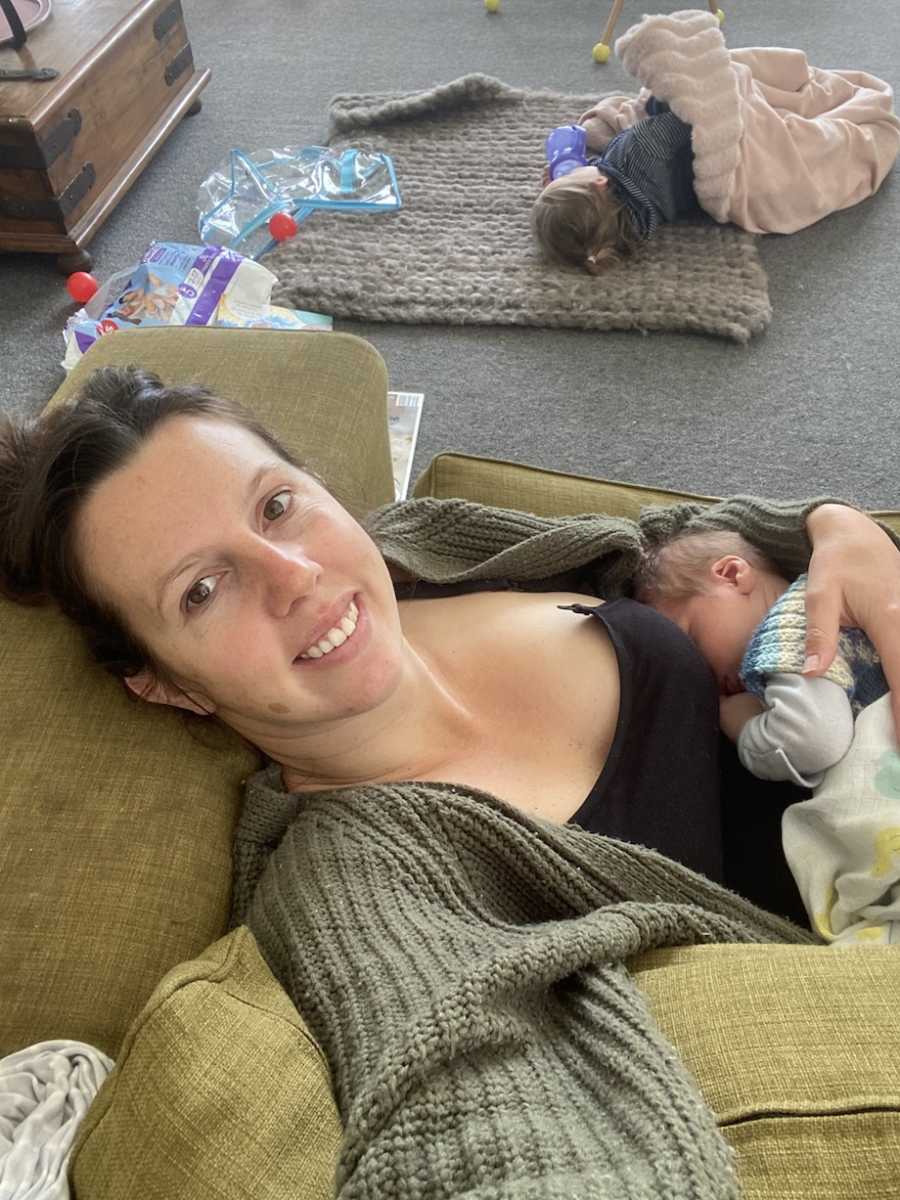 If only I had known maternity can be born at the same time as your baby. That the experience of growing and birthing a child can lead to a remarkable transformation, not just of your body, but of your mentality and perspective, in a natural and unintentional way. That your whole world can be flipped upside down in mere seconds and changed forever, but in the best way possible, and the way that is worth sacrificing everything else for.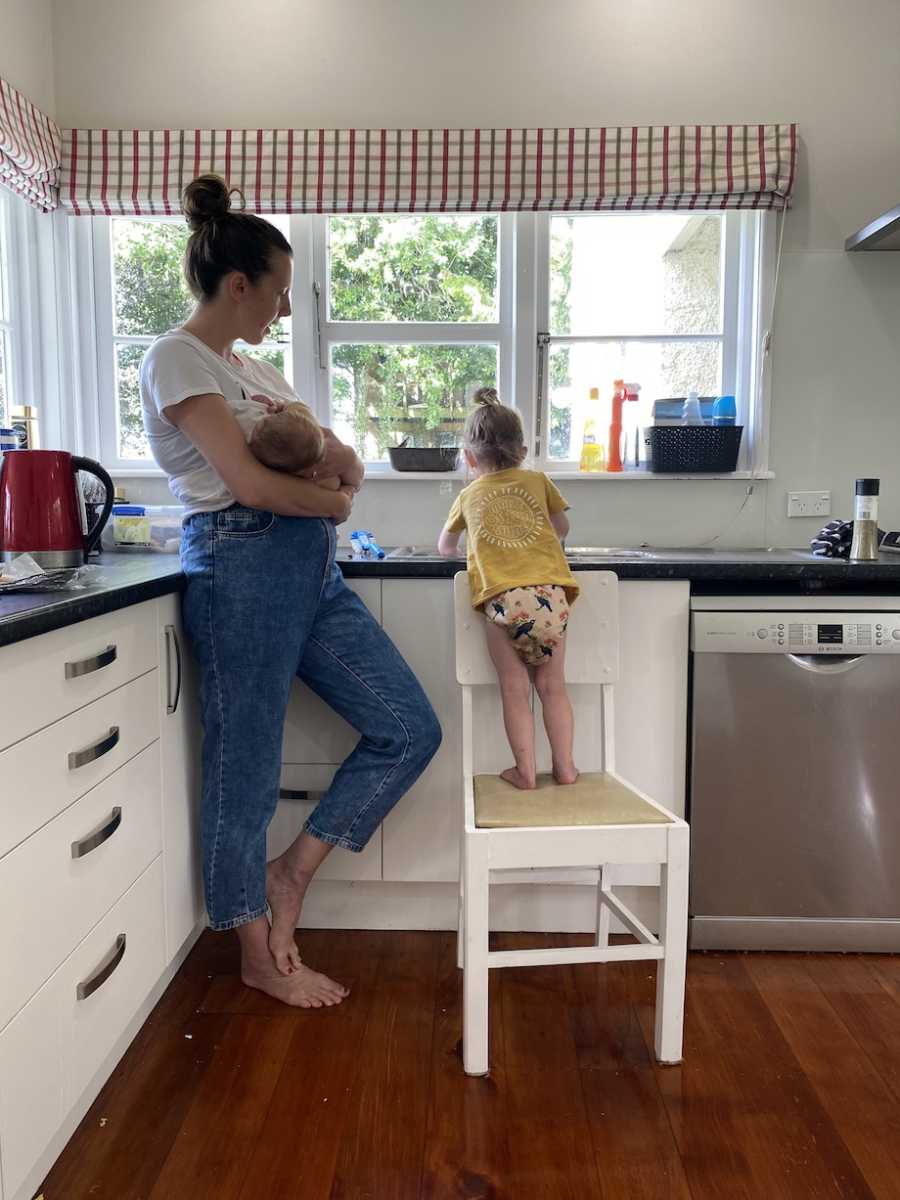 This is what I know now. All I can hope in sharing this is others, particularly those who may categorize themselves as 'non-maternal' and are currently contemplating trying for a family, may find comfort in reading this and be more inclined to lean into the experience knowing they might just be the perfect fit for motherhood, if there is such a thing."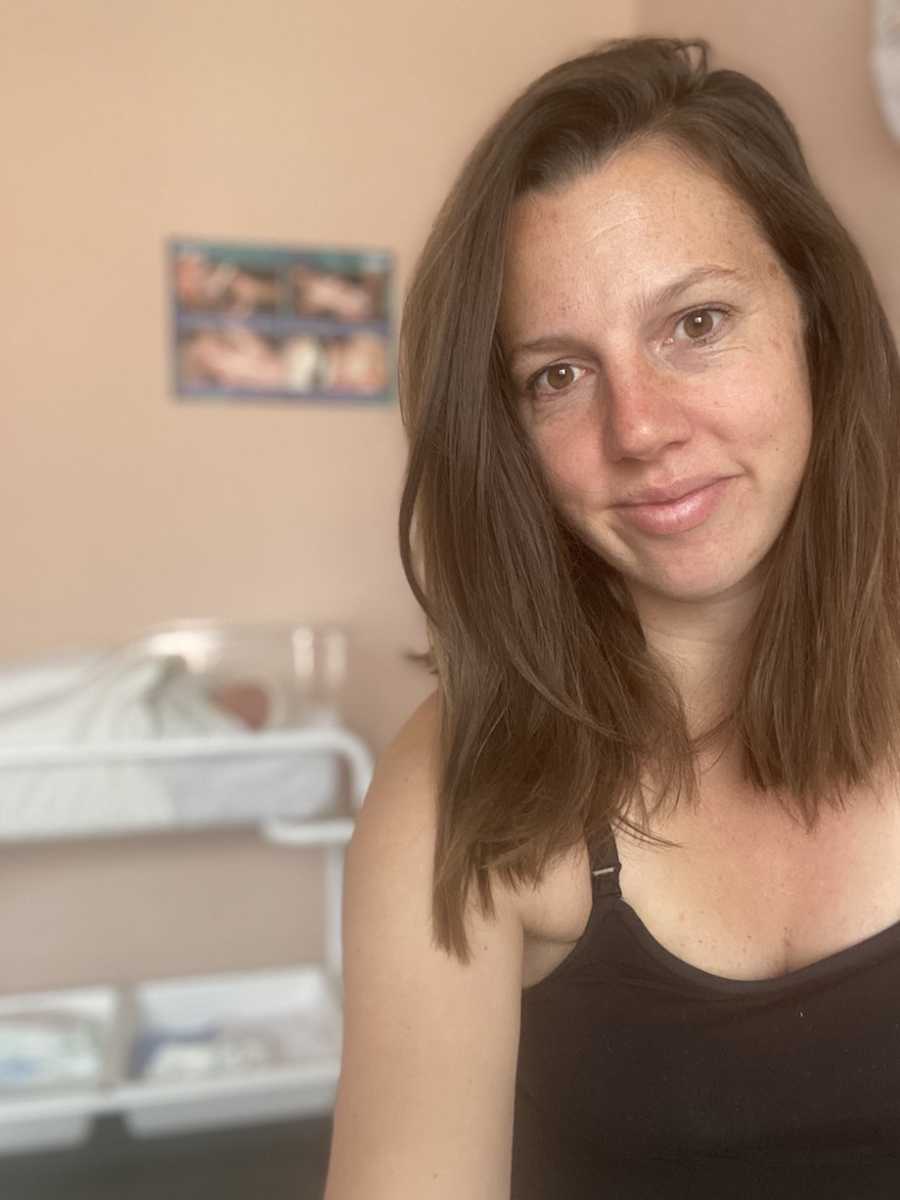 This story was submitted to Love What Matters by Emma Heaphy from New Zealand. You can follow their journey on Instagram, Facebook, and their blog. Do you have a similar experience? We'd like to hear your important journey. Submit your own story here. Be sure to subscribe to our free email newsletter for our best stories, and YouTube for our best videos.
Read more touching stories about motherhood here:
'You must love YOURSELF.' At 4, she leans down so I hear her. I teach her about my difficulties, and free us from shame.': Woman with hearing impairment describes 'pure, deep, powerful' motherhood
'When are you hopping on the baby train?' I didn't want a baby. I wanted to spend my money on traveling and selfish things, not diapers.': New mom says motherhood is 'easily the best thing to happen to me'
'You don't even like kids.' But there they were, two pink lines. I laughed. There was no way I could raise a girl.': New mom shares reality of motherhood, 'It's okay not to love every second'
'I've never felt closer to my husband, and yet more distant. I'm so excited to watch them grow, but simultaneously, I wish they'd stay little forever.': Mom explains why motherhood is 'one beautiful contradiction'
Do you know someone who could benefit from reading this? SHARE this story on Facebook with family and friends.