"In 2013 I was a young, fit, and naive 21-year-old in my final year of Army training at the Royal Military College in Duntroon, Australia. My life was, by all accounts, relatively normal.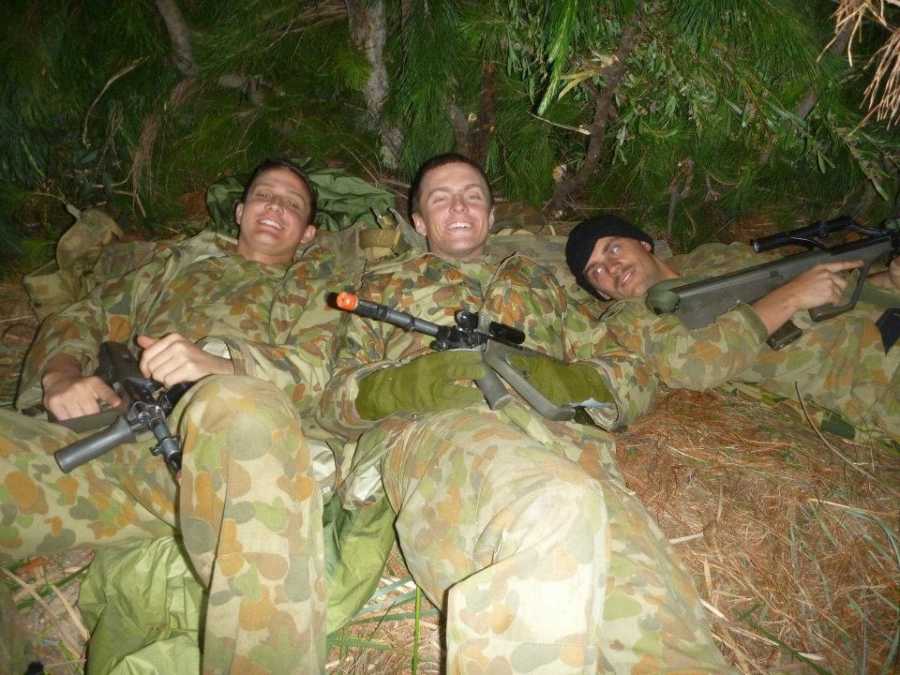 Normal until it took an unexpected turn in June when I received the news I had testicular cancer.
I just noticed a small lump on my right testicle. It was painless. It was kind of like a frozen pea. Because it didn't cause any pain or discomfort, I put it off. I was kind of naive. As a classic 21-year-old male, probably, I didn't think much of it. People will ask, 'How long did you have that for?' Looking back, it's hard to pinpoint it because I really don't know. If I had to say, probably around six months, I think. It was a while.
The afternoon after seeing the doctor I was sent off for an ultrasound. They acted on it pretty quickly. Early the next morning I got a call from my doctor saying, 'Hey Hugo, I need to see you right away to talk about the results.' For those who have been through a similar situation, you know when you get that call or hear that from the doctor, you generally think something's probably not right.
We went through the ultrasound results and he broke the news to me and said, 'It looks like you've got testicular cancer.' That was the news I got within 48 hours of first seeing him. He was really good about it. Once again, being a fit and healthy 21-year-old and having six months remaining before I graduated as an Army officer, he knew I was shocked. He really laid down the facts and said 'hopefully we caught it early' and told me testicular cancer was 'highly curable.' He put all those positives right after the diagnosis, which I found quite comforting.
After leaving the doctor's room, I smiled at the receptionist, walked to my car, and burst into tears. I felt alone. I felt lost. I felt so vulnerable. I knew I had a long journey ahead, and at the time, I was frightened.
I lived in a different state to my family which was scary. I didn't tell any friends initially because I wasn't sure what was happening. I didn't fully understand the extent of what was going on until I called my parents to let them know I had just been diagnosed with cancer. My dad flew over to be by my side for my first surgery. My family has always been so supportive of my cancer journey. Even just having someone to talk to is often all you need.
Once I came to terms with everything, I went off for surgery to remove my cancerous testicle. I did find it mildly amusing when I was picking out which prosthetic testicle I would have. There were different makes and sizes, and I remember my surgeon telling me some guys choose to opt for a bigger size… I just told him to match it up with the other guy. For most testicular cancer cases, surgery to remove the affected testicle is usually the only treatment that is required.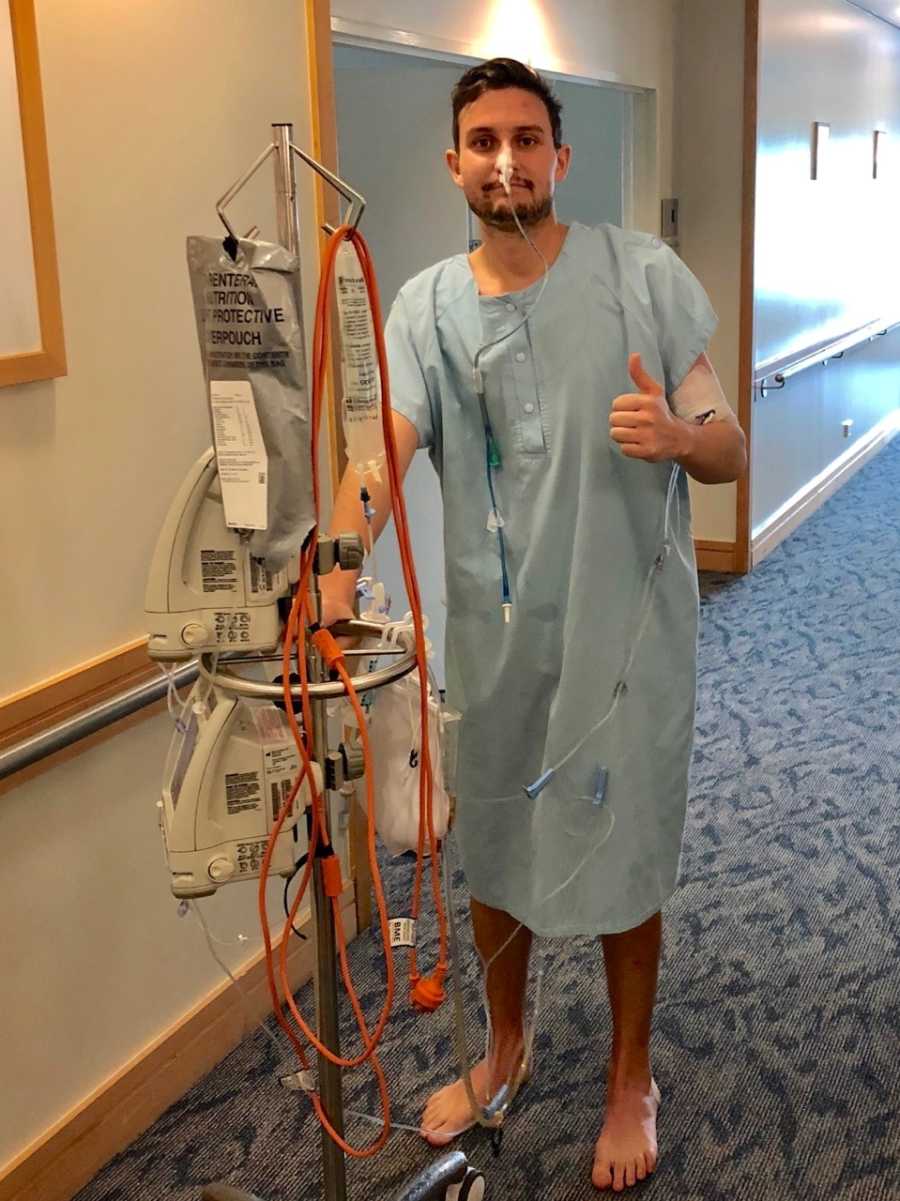 That is why the importance of early detection is crucial… and something I soon learned the hard way. Initially it looked like the cancer was contained to the testicle, however, after a follow up CT scan a couple months later, it unfortunately confirmed the cancer had spread to my abdominal lymph nodes. Once the CT scan confirmed this, I needed to go on chemo.
I still managed to graduate as a Lieutenant, but my Army career was put on hold, and I commenced four months of intensive chemotherapy back home in Adelaide. It was a bittersweet feeling. On one hand, I had just graduated as a Lieutenant in the Australian Army after four years of arduous training but on the other hand I was about to undertake months of chemotherapy. Having chemo back in my hometown did make it a little bit easier. It meant I had extended support from family and friends, and I knew I wasn't going through it alone. The Army has been so supportive throughout my cancer journey and I will be forever grateful. After chemo, I still required RPLND surgery – an 8 hour, very invasive operation to remove all my abdominal lymph nodes.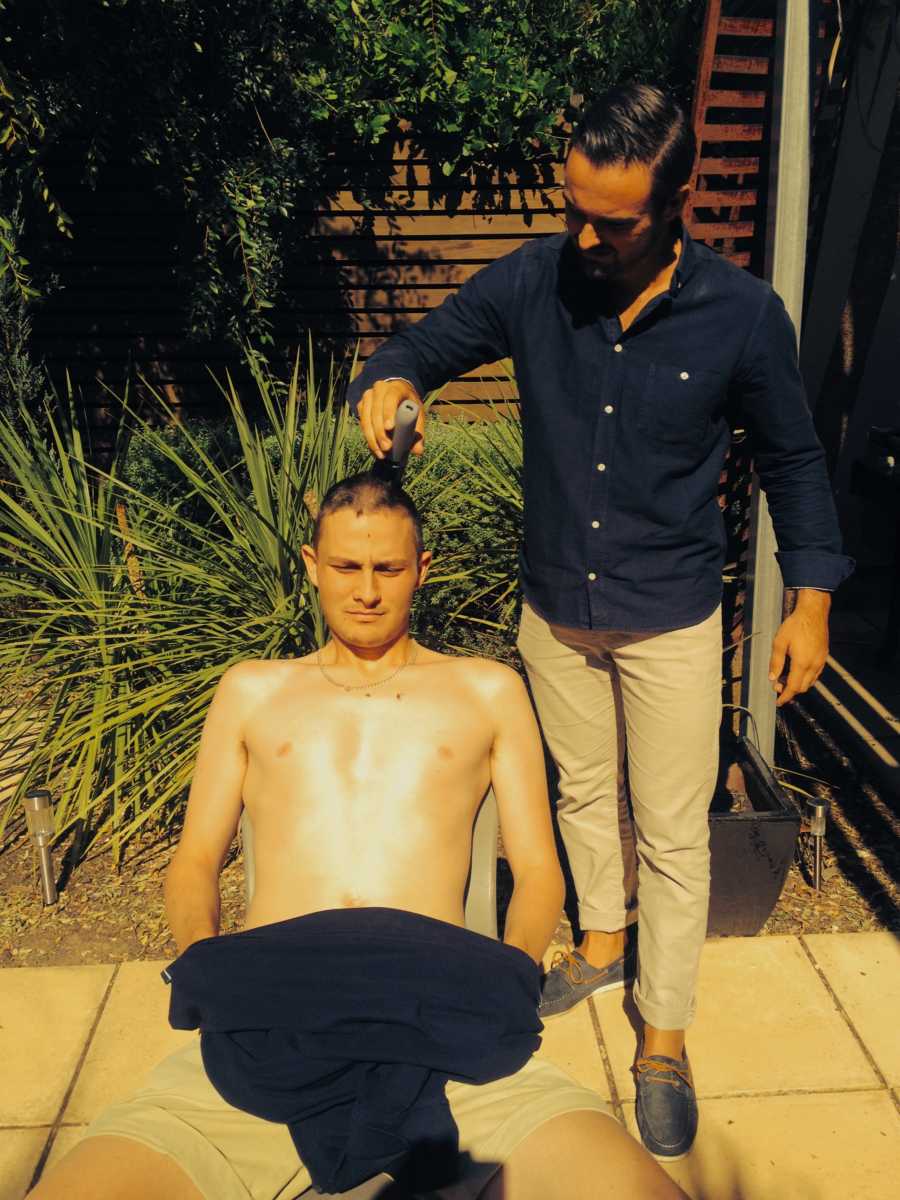 Lying in hospital with my exceedingly good-looking bald head, my pale, skinny frame, and the constant feeling of being sick and fatigued, was not exactly where I thought I would end up, especially as a 22-year-old who had just graduated as an Army Officer.
After weeks in the hospital I was finally discharged and I embarked on a very lengthy recovery and rehabilitation journey. In terms of my physical rehabilitation, I had amazing support through the Army. I was very lucky in that regard. I never felt any pressure in needing to be back at work, and I was always confident I would eventually get back to being fit and healthy. I still had some down days when I was first recovering from hospital, but that is normal. Even getting up to walk to the toilet caused pain, but I lived with my parents, so that definitely helped.
It wasn't until the end of 2017 when I was promoted to a Captain in the Army. It was a huge milestone in my life, and I was extremely proud. I was fit, healthy, and most importantly, I was happy. Up until that point, my entire Army career was always defined by my health and my cancer. I was never able to be deployed and I consistently felt like I always had something to worry about with my health…whether it be follow up scans, appointments, etc. I felt like I was 'cancer guy'. To be medically upgraded and promoted to Captain was a very proud moment for me. I felt like cancer no longer defined me and I could get on with a long and rewarding career in the Army. I remember them calling out my name, and I marched up to receive my promotion from the Commanding Officer, and I could see my family in the corner of my eye. I certainly fought back a few tears. It was a special moment.
The next milestone came in June 2018 when I had my 5-yearly scan which was all clear! This felt like an even greater achievement than being promoted to Captain, as I was finally in complete remission. It was a strange feeling, but I felt free…and for the first time in a very long time, I felt normal again.
Unfortunately, this feeling was short lived.
Two months later, after having a routine colonoscopy, my whole world came crashing down again when I heard some unwanted, yet somehow familiar words from the doctor. 'I am sorry to say, but you have bowel cancer.' My head was spinning. Bowel Cancer? I am too young! I just had a clear scan for testicular cancer! I remember literally asking the doctor if he was sure he had the right person…unfortunately he did.
I walked out of the doctor's room and completely broke down. I was devastated. It was so much to take in emotionally. Once I had time to process everything, I broke the news to my family. Saying the words 'I have bowel cancer' whilst fighting back the tears was one of the hardest things I have done. I could hear the pain in their voices. Something like cancer affects far more than just the individual.
I was booked in for surgery two days later. The surgeon did an amazing job and removed about 90% of my colon, which was riddled with cancer. I guess you could say I now had a 'semicolon.'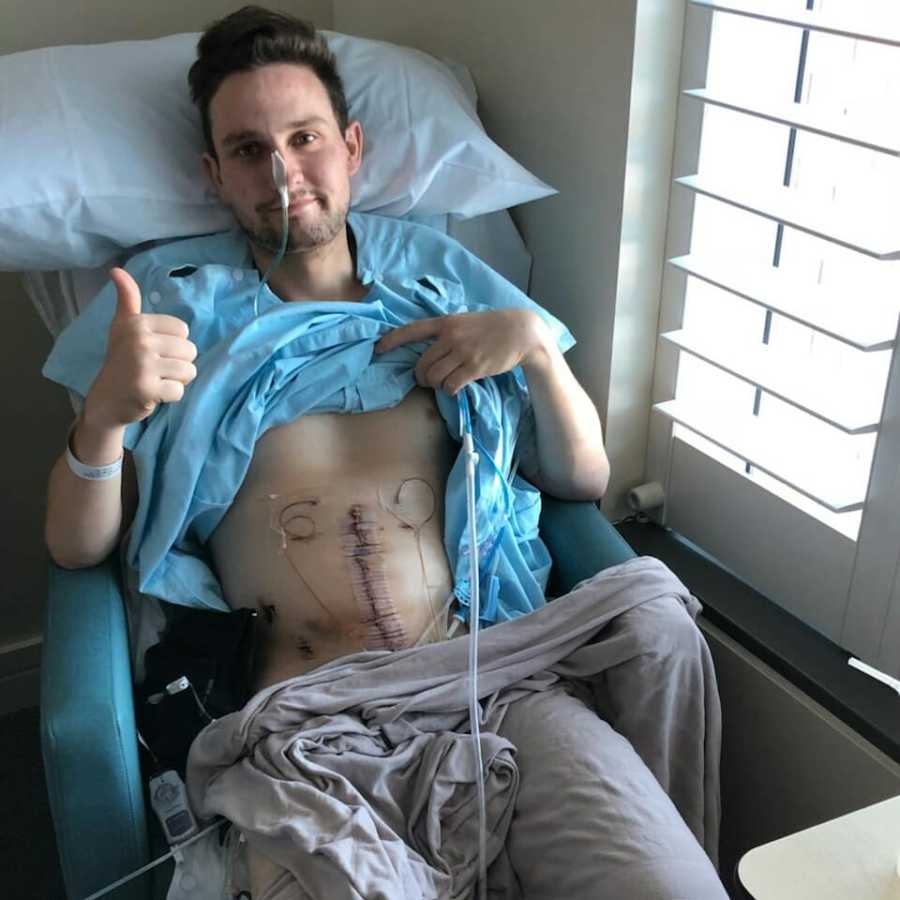 After a week in recovery, I appeared to be recovering well, and the day had come for me to be discharged from hospital. Yet life can be full of surprises, and once again, life had another shitty (pun intended) bump in the road.
Just as when things were starting to look up I started experiencing the most excruciating pain I have felt in my life. The head nurse soon realized it was serious and hit the emergency button. Before I knew it, I was back under the knife for emergency surgery.
My remaining bowel had somehow severely twisted and kinked. My surgeon hadn't seen something so extreme for over 15 years, and the head nurse later said after being in the ward for over 20 years, this made her 'top 3' most memorable moments. Not exactly a list anyone wants to make. But hey, I made it.
I spent the next three weeks in the hospital unable to eat or drink and I lost over 20kg (45 pounds). I never admitted it at the time but I was depressed. Every day that went by there was no improvement. I was literally waiting for my stomach to 'wake up'. I felt hopeless. I would try and put on a brave face for my family and my partner, but most days, when everyone left, I would burst into tears. There were times I honestly didn't think I would get through it. It was a pretty surreal feeling almost accepting my life was coming to an end. I have never been in such a dark place mentally, and it was horrific. I often say the emotional and mental pain was far worse than the physical pain. Nothing can really prepare you. The only thing I really looked forward to each day was sitting in the shower for 5 minutes. I just felt like I could escape. I don't think I would have been able to get through it without my family and my partner by my side every step of the way. They were the ones who gave me hope. But I just got through each day as it came and eventually the day arrived when my stomach started waking up. As soon as that happened, I felt the biggest sense of relief. I knew it would only get better from there, and it did. Like anything in life, the fear of the unknown can often be the most difficult part.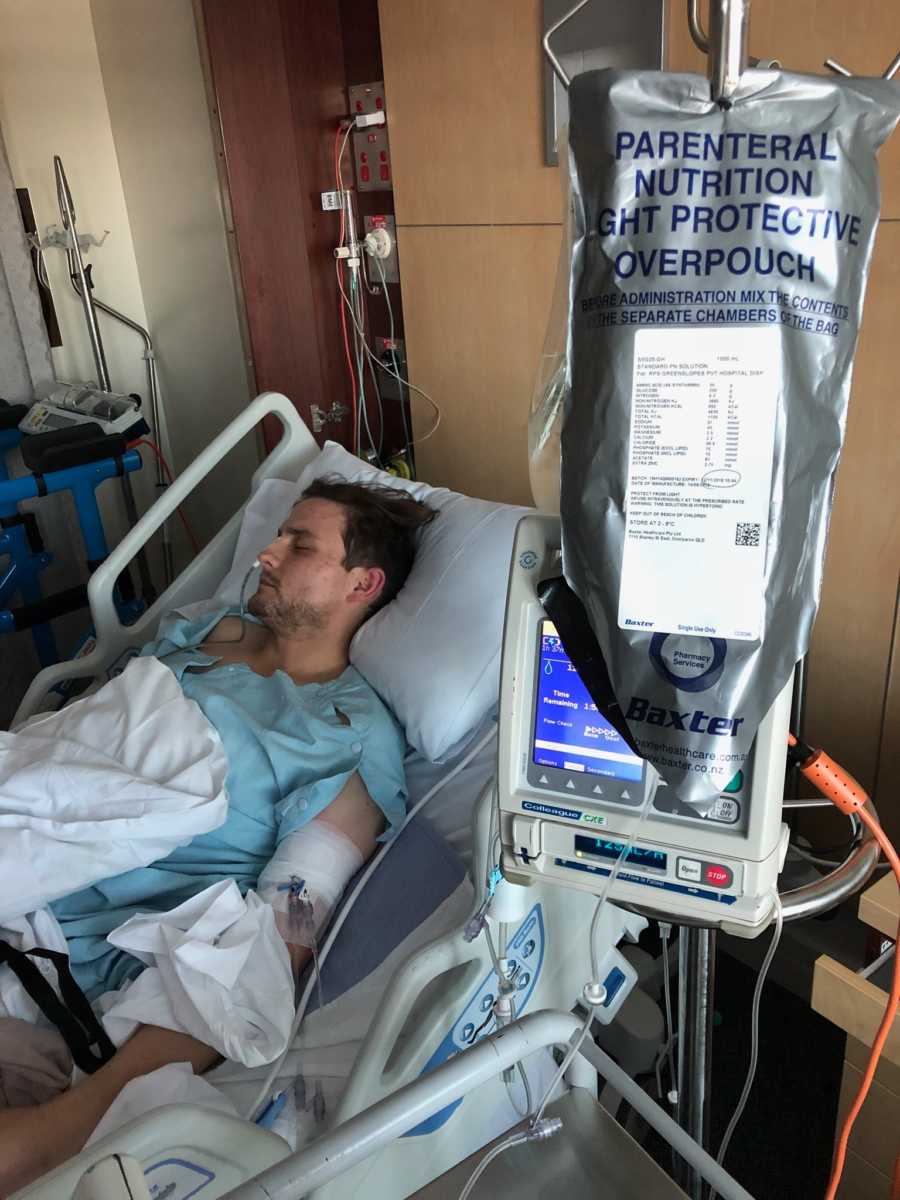 Finally the day came when I was finally discharged. It was honestly a day I did not think would ever come and there was no greater feeling than leaving the hospital with my beautiful partner, Amber.
It has now been about 9 months since being in the hospital and although not every day is perfect, I am doing pretty well. I am still on active immunotherapy treatment, I still require colonoscopies every six months for the rest of my life, and I still have days where I struggle mentally. But what I eventually realized is I am one of the lucky ones.
If I have learned anything over my two battles with cancer it is the importance of early detection. What I learned from putting off seeing a doctor with my testicular cancer ended up saving my life with my bowel cancer. I am more passionate than ever to share my story and raise awareness to other young people to realize they aren't invincible. Something like cancer doesn't discriminate and I am living proof.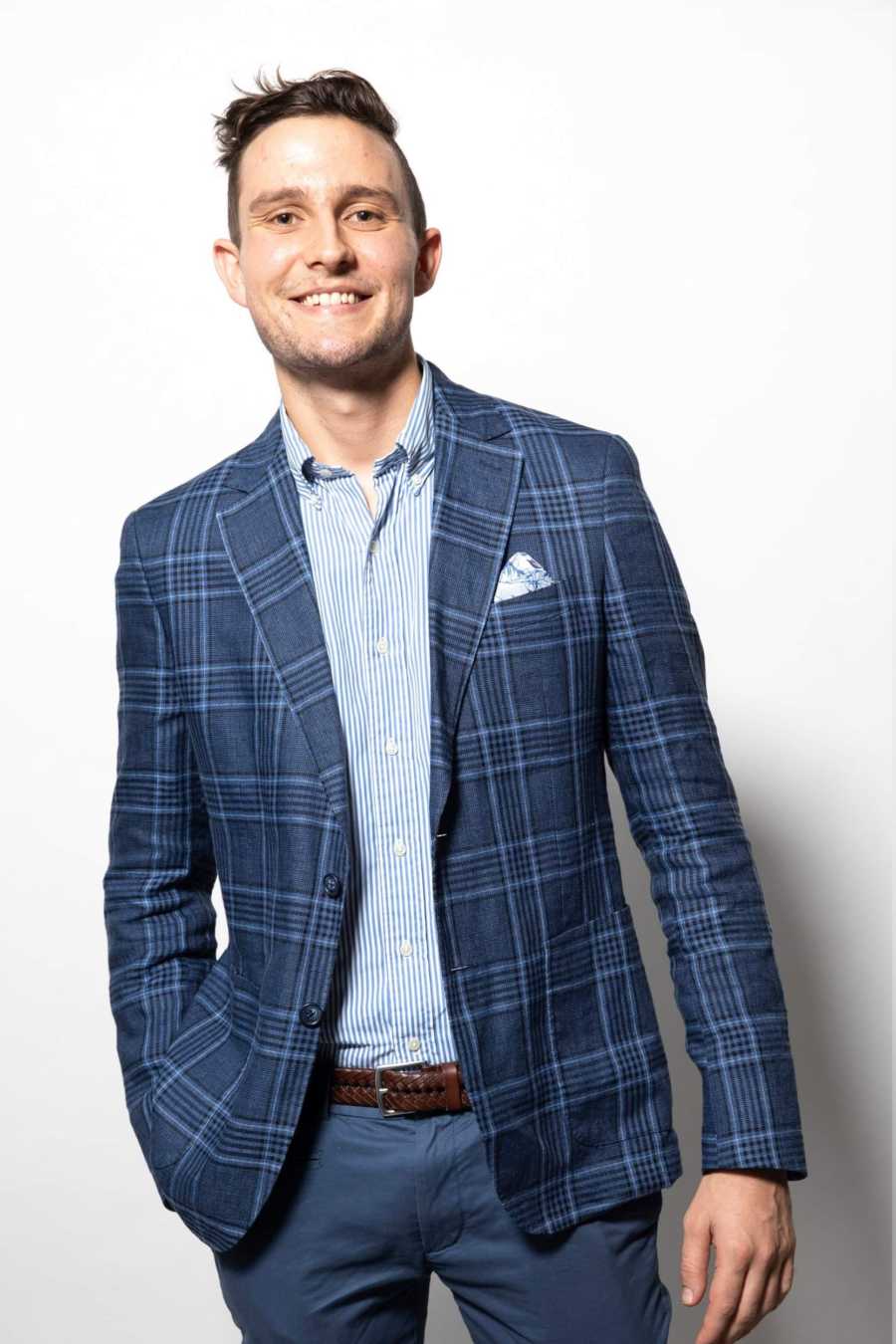 Since sharing my story I soon realized there were so many other young people out there who have been affected by cancer. There seems to be so much emphasis on our health when we turn 50, almost as though that's when we should start taking our health seriously. But why 50? When I was diagnosed with testicular cancer at only 21, I knew NOTHING about cancer, let alone testicular cancer. Yet testicular cancer is the most common cancer in young men aged 16-30. When I was diagnosed with bowel cancer at 26, I knew NOTHING about bowel cancer, yet bowel cancer is one of the fastest growing cancers in young adults.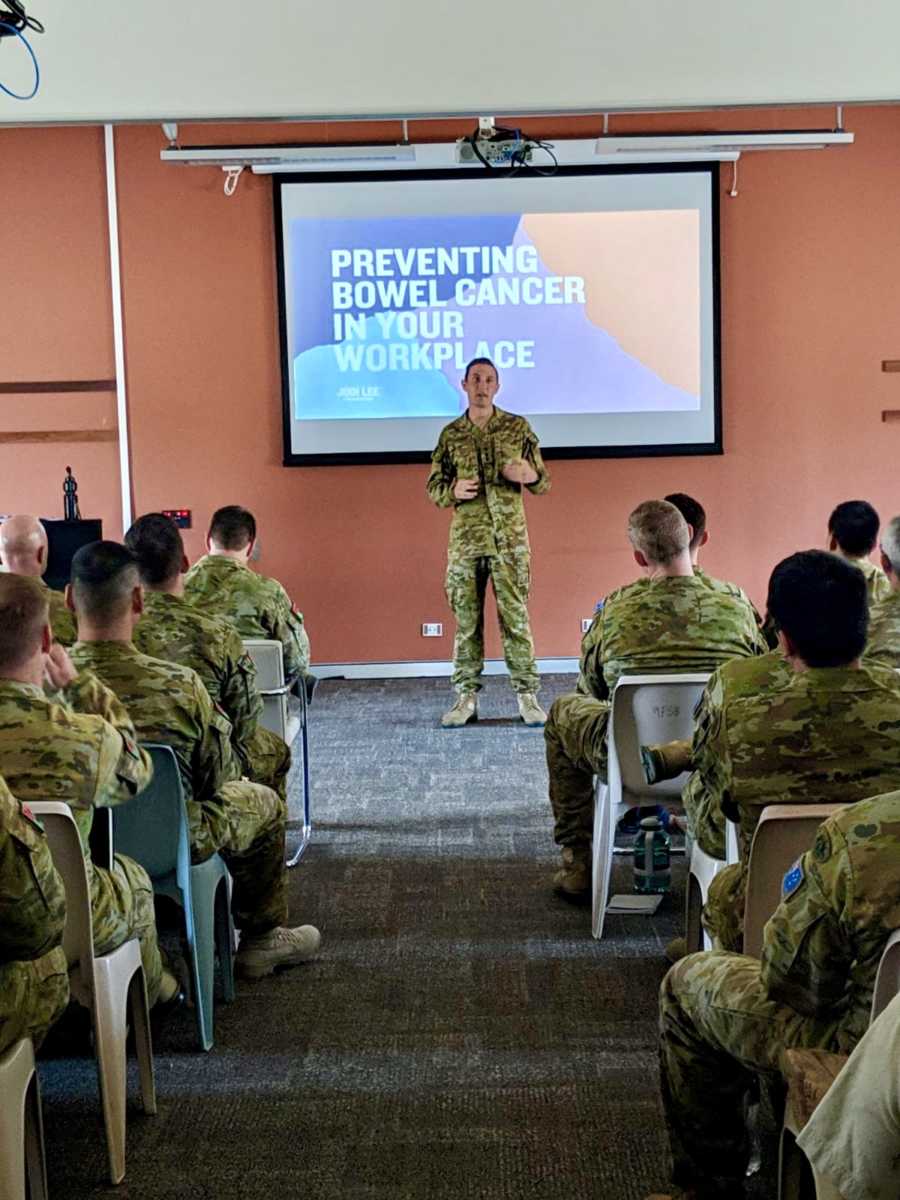 That is when I started 25 STAY ALIVE. It is a global movement which educates and inspires younger people to be proactive with their health. Twenty-five is the new 50. Don't wait until it's too late. Know your body, know yourself, it might just save your life. Similarly, the 25 STAY ALIVE Podcast was created to give other inspirational people a platform to share their stories. One of those stories was from an amazing young lady called Dahlia who quite literally beat bowel cancer with a smile. I loved everything about her and soon enough, she was on board as the co-host!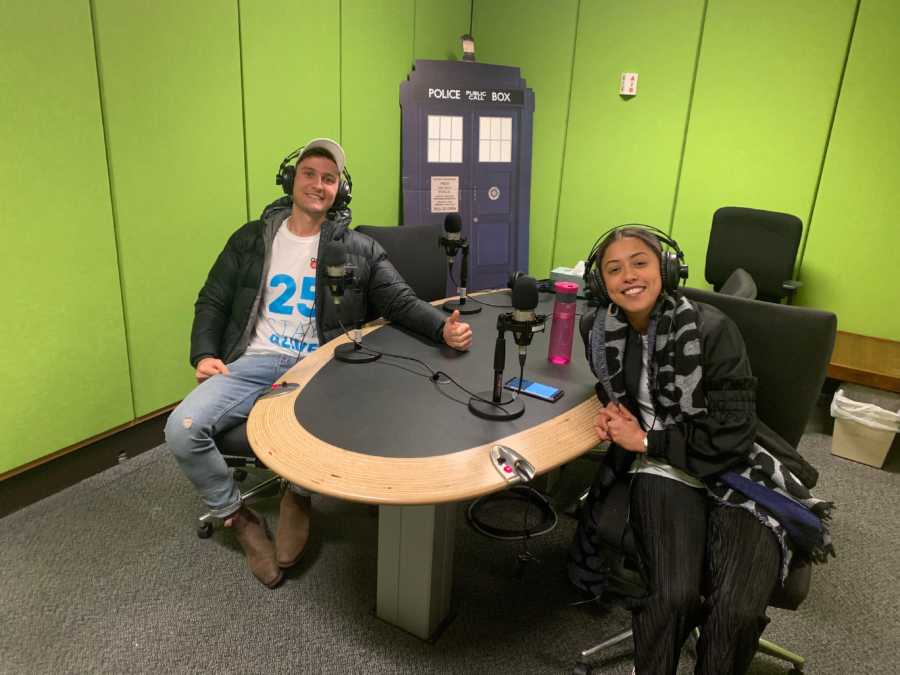 We both experienced the devastating effects of cancer firsthand. By sharing our own stories we hope to educate and inspire others from all walks of life. Life is precious, don't take it for granted. I hope these endeavors encourage young people to start actively thinking about their health. We shouldn't 'fear' going to our doctor. There is no shame in seeking help."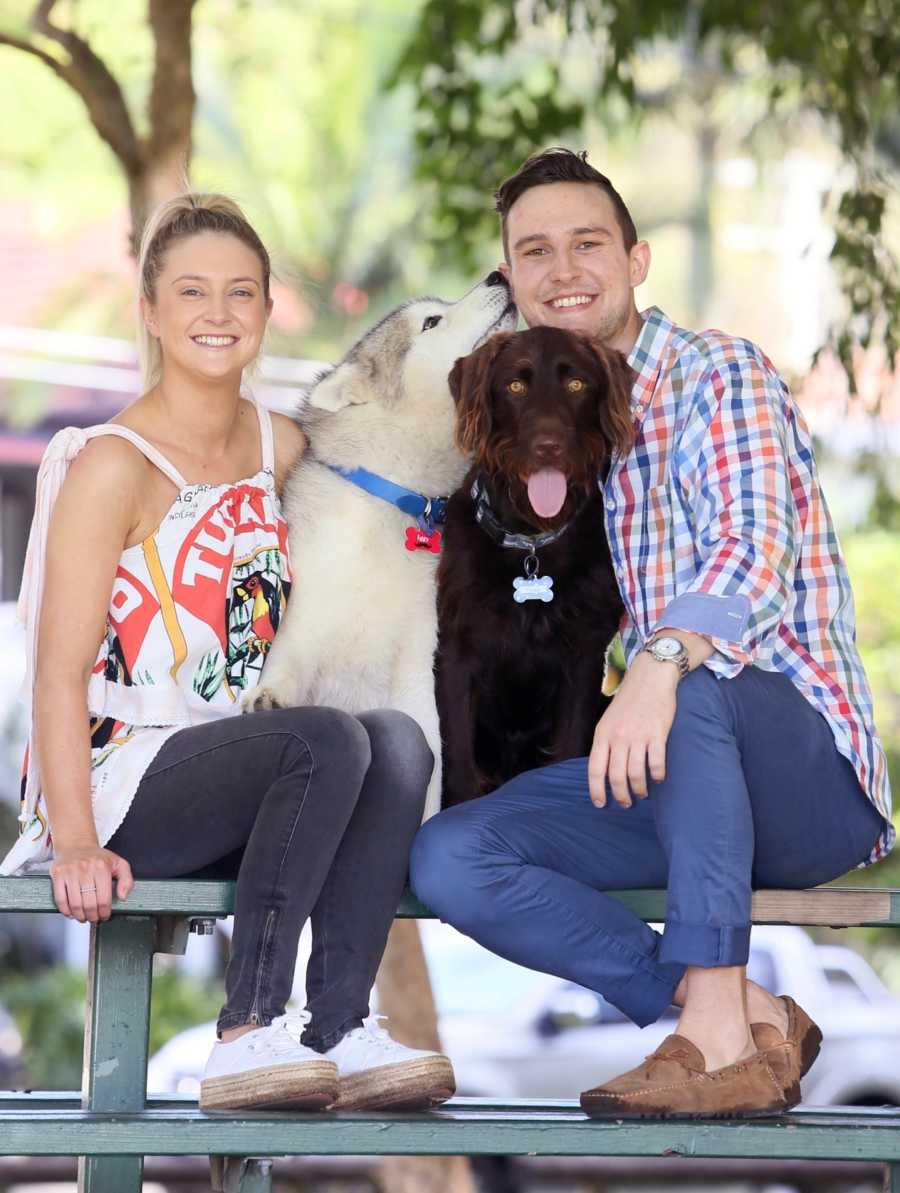 This story was submitted to Love What Matters by Hugo Toovey. You can follow his journey on Instagram, his website, and his 25 STAY ALIVE podcast on Spotify and Itunes. Submit your own story here and be sure to subscribe to our free email newsletter for our best stories.
Read more amazing stories from cancer survivors here:
'Never in a million years did I think I'd get cancer, much less BREAST cancer.': Male breast cancer survivor urges men to 'get checked out' if they notice 'something out of the ordinary'
'I hadn't even held my baby yet when the doctor came in. 'We've found a growth. You need to come back in 2 weeks.' I lost it! The happiest day of my life quickly turned into the worst.' Cancerous growth found on woman's labor day
Provide hope for someone struggling. SHARE this story on Facebook and Instagram to let them know a community of support is available.